For many safari-goers Botswana is the most sought-after destination to explore. The natural beauty remains entirely intact, with thanks to limitations on visitors and mobile camps. This is truly where you come to switch off and tune in to life in the Southern Africa bushland. Nowhere is this more true than at the ethereal San Camp Botswana.
San Camp is one such camp and year after year it quite literally pops up in the desert. The camp is seasonal, operating only through the dry season (April – October). When the camp is not open, it entirely disappears and reappears each year in a new location.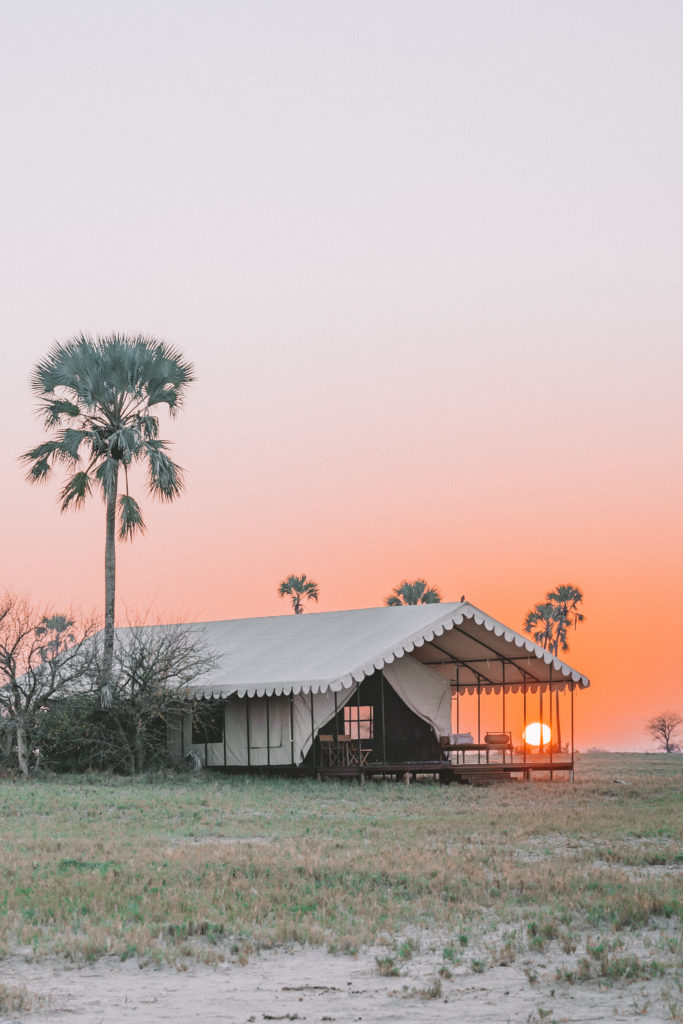 San Camp Botswana
There are just seven tents at the camp, nestled into the landscape of the edge of the Kalahari desert. These white canvas tents might look simple from the outside, but inside it is an entirely different story. As you enter, you step inside a bygone era of original safaris. It is here where you grasp what a safari really encompasses: an expedition into the wilderness.
The 1940s safari tents are decked out with real-life treasures and trinkets. It is these small details that have the largest impact. Inside you will find old books telling the tales of bushmen to childhood photographs belonging to the owner.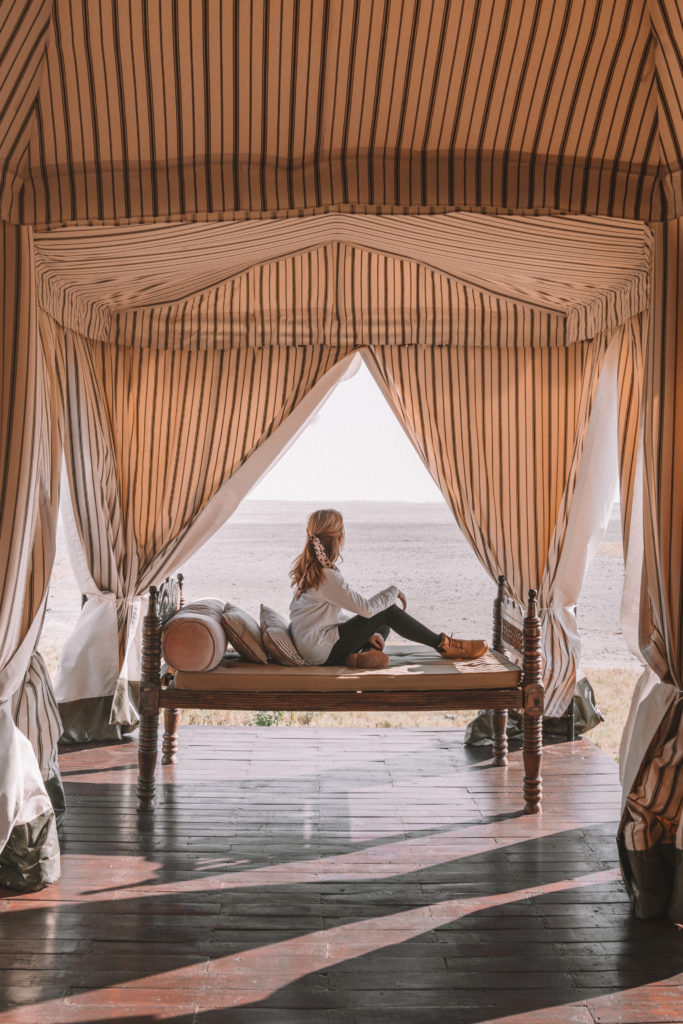 Breakfast, lunch and dinner are all served in the main tent as you enter the lodge. It is here where you will find an endless array of board games, books, and booze. This is the perfect way to wind down after a day of adventures and discovery.
Inside the main tent you will also find the tea room, characterised by its' many Moroccan rugs that line the floor, combined with endless cushions to kick back and unwind, all the while indulging in a high tea offering before setting off for evening game drive.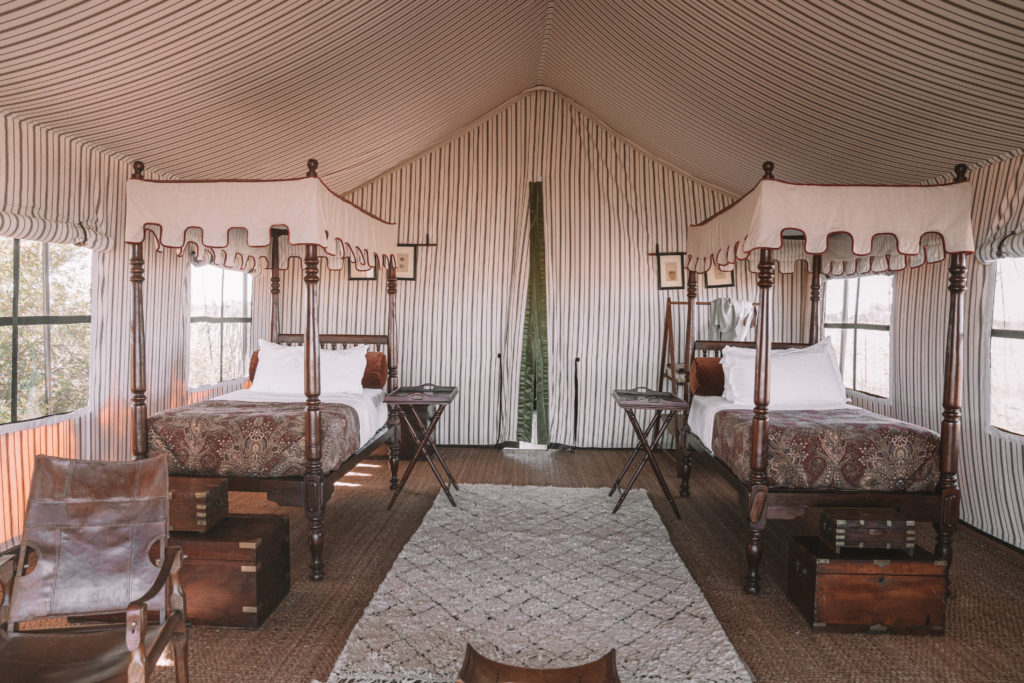 The rooms: Inside my tent
There are seven white canvas tents in total, each with their own unique layout and style. The tents are far enough apart to enjoy your own privacy but close enough to reach the main camp quickly.
My tent was characterised by four-poster beds, a lukewarm shower (quite the luxury in the bush), lights but no electrical plugs (fair warning) and my favourite feature of all: no cell service or wi-fi connection. A chance to truly switch off.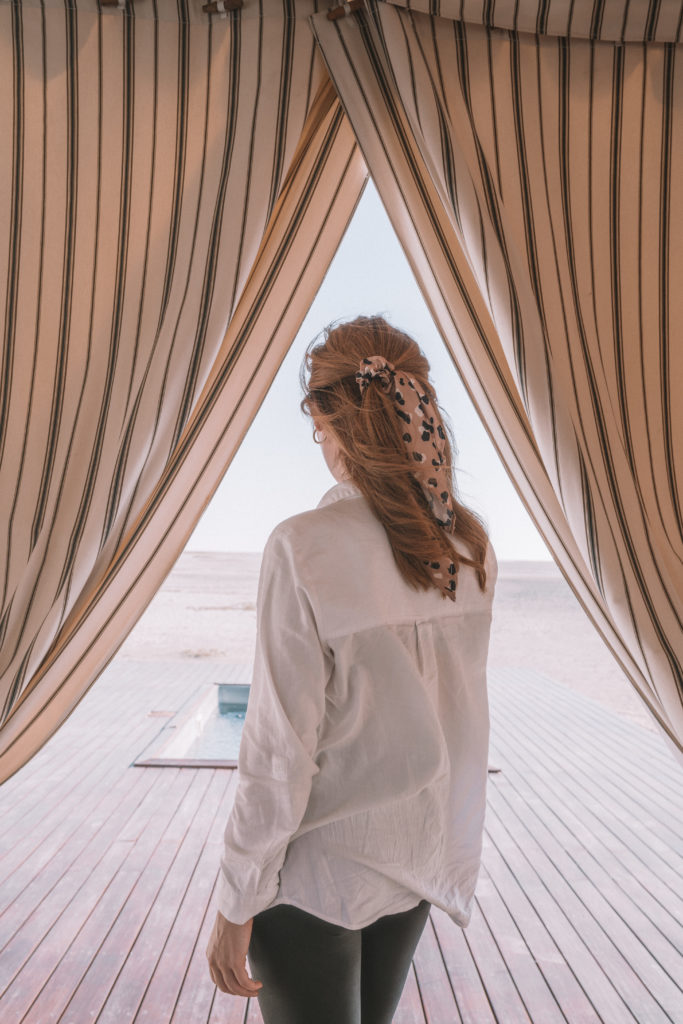 Meerkats in the Kalahari
One of the main reasons this camp is chosen by travellers is the chance to walk with meerkats. This was indeed one of my core considerations when choosing to stay at San Camp! Walking with the meerkats lasts about 20-30 minutes as the sun is setting over barren land. You will embark on the walk at sunrise or sunset, observing the meerkats make their way to shelter for the evening.
Some of the other activities on offer include quad biking in the salt pans, dinner in the desert and of course safari staples. Each day begins with a morning game drive and in the evening, your guide will surprise you with beautiful sundowner locations.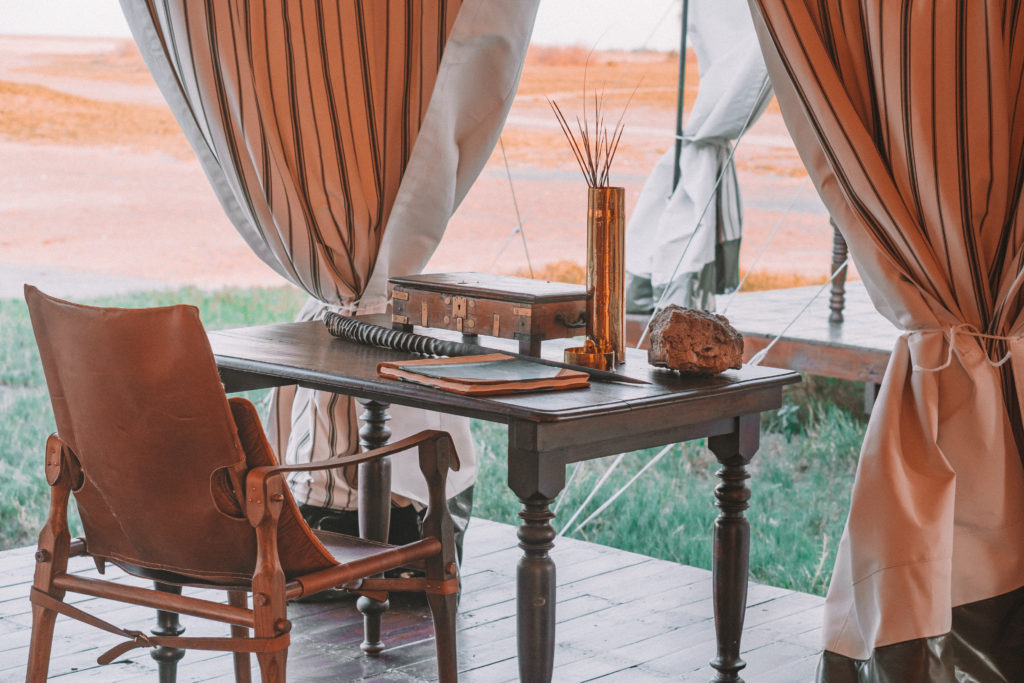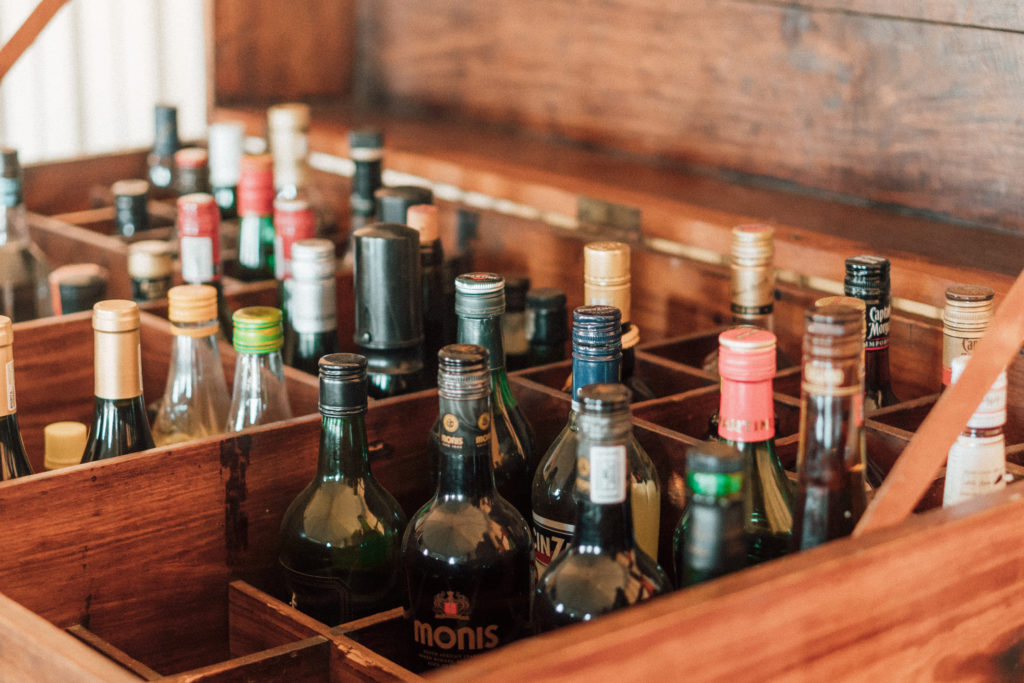 Staying at San Camp
What is included? Your rate includes full board with meals, laundry, game drives and some activities.
Rooms: Seven tents
Price: From $1250 USD per person, twin share
Details: There is no wi-fi on property, no cell service and electricity is only available in the mess tent
Bookings: Natural Selection Travel
More adventures in Botswana
How to see the meerkats in Botswana
My favourite lodges in Botswana
A very warm thank you to Natural Selection Travel for welcoming me to San Camp. I couldn't fault a single moment of the trip!