Amsterdam might be one of Europe's most alternative cities, but just a thirty-minute train from the tourist-ridden streets of Amsterdam you will find the medieval city of Utrecht. With some of Europe's most beautiful canals, Utrecht is largely populated by students resulting in a city filled with concept stores, cafes and a vibrant nightlife all with a secret edge that mirrors Amsterdam. So what are you waiting for? Here's your complete guide to Utrecht!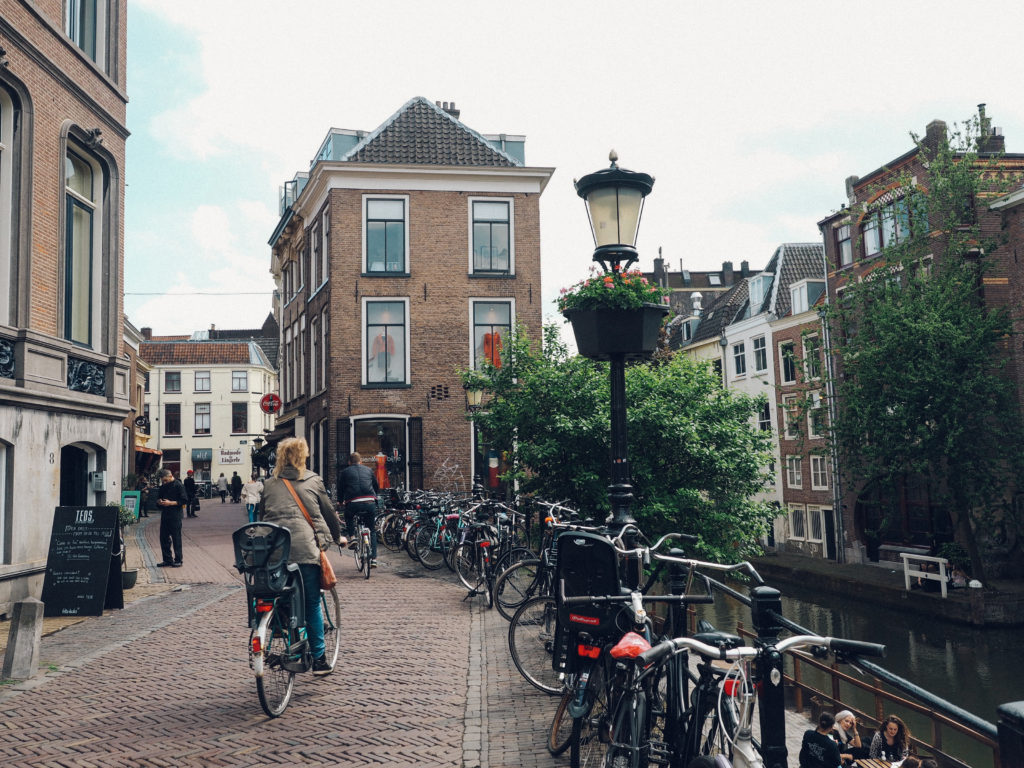 Your Guide to Utrecht
While the Dutch thing to do is explore a city by bike, if you feel more comfortable with two feet on the ground, Utrecht Free Tours will make sure you see the city with a twist. While the company run your regular run of the mill city tours, they also offer a "Dark Side of Utrecht Tour", "Sex, Drugs & Squatting Tour" and a "Medieval Utrecht" tour.
Visible from almost everywhere in the city centre, Utrecht's most iconic site is the Dom tower. This makes for a great landmark if you ever get lost. This is also where you will gain the best vantage point over the city and see it from above.
If you're of the best sites, you can check out Pandhof garden, Janskerkhof flower markets on a Saturday morning and UNESCO heritage Rietveld Schröder House.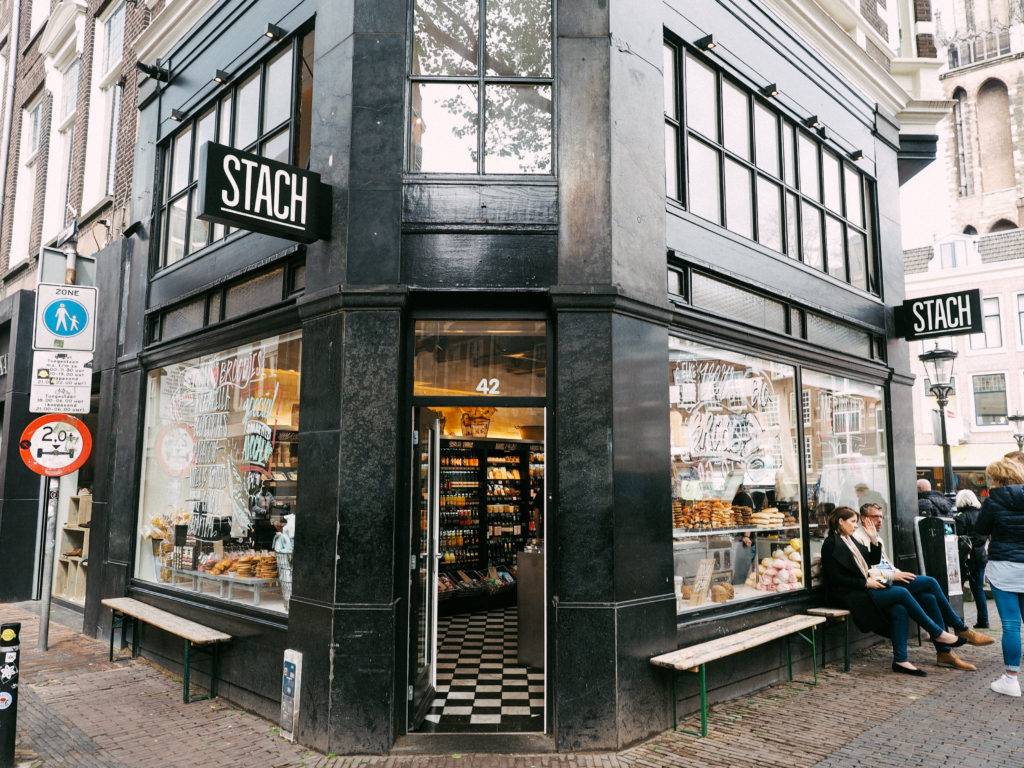 Stop for a coffee (the caffeinated type)
Utrecht is a coffee lovers haven. In the city centre you'll be spoilt for choice. 30ml (some locations also do brunch), Koffieboontje and The Village Coffee will all ensure your cravings are satisfied. If you're looking to head a little further, Koffie Leute not only has delicious coffee and brownies, but if you manage to nab the couch in the window or the spot in front of the Nintendo's, you'll find yourself people watching or playing video games for hours. Other honourable mentions should go to MØS, Rocking Chair and Puschkin Ontbijt & Lunch.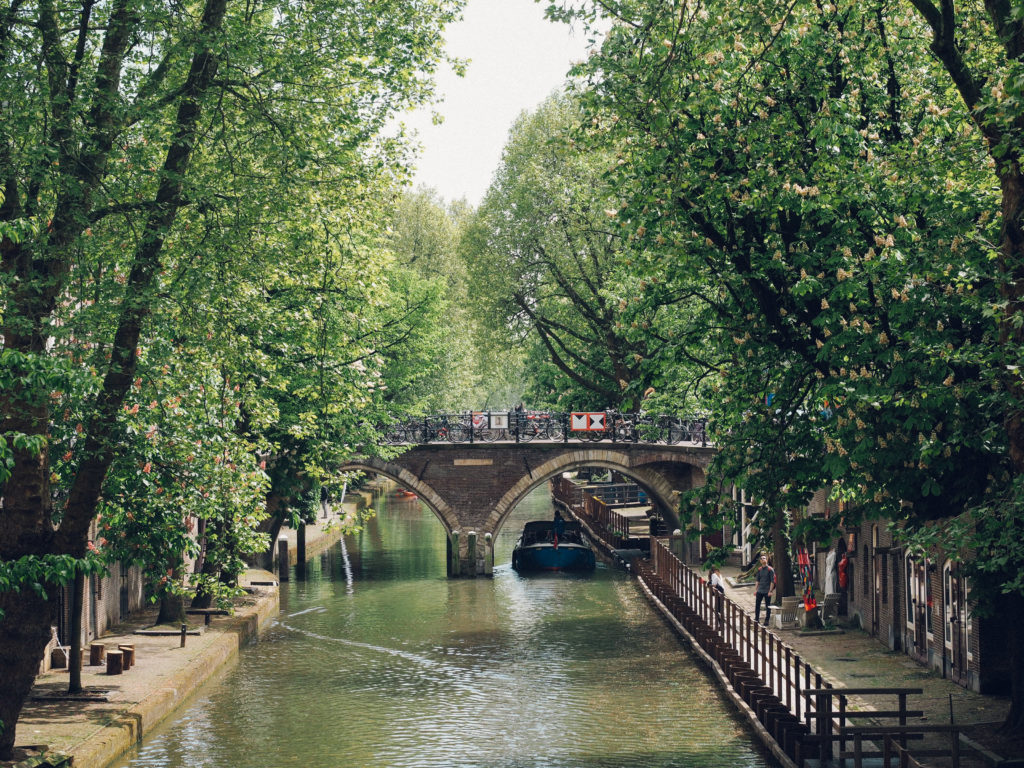 See the Grachts
Oudegracht is the main canal through Utrecht, with several smaller canals winding throughout the city. There are plenty of ways to experience the canals, if you're feeling a little more adventurous there are kayaks and paddleboats that can be rented along the Oudegracht and they make for a beautiful way to spend the day. There are routes that will allow you to loop the city or alternatively head out to the more suburban areas (one will even lead you to a pancake house!)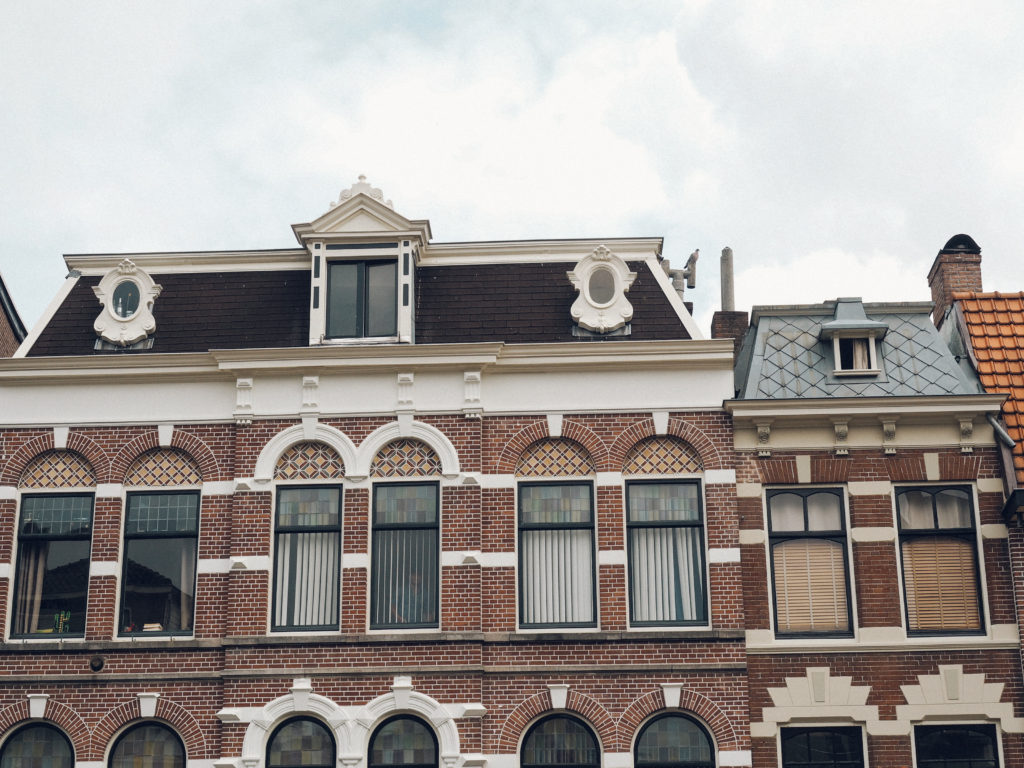 A true Dutch Coffee Shop
Looking for a coffee shop in the Netherlands can be a bit of a cultural faux pas. Do you mean a coffee shop or a "coffee" shop? But the unsubtle aromas that surround the Culture Boat will ensure that in this case you are not mistaken. The most ambient and unique of coffee shops in Utrecht finds itself at home on one of Utrecht's canals as it is quite literally on a boat. Spend your afternoon playing board games or reading a book; hours will pass before you even know it. Of course you'll need to provide ID on entry.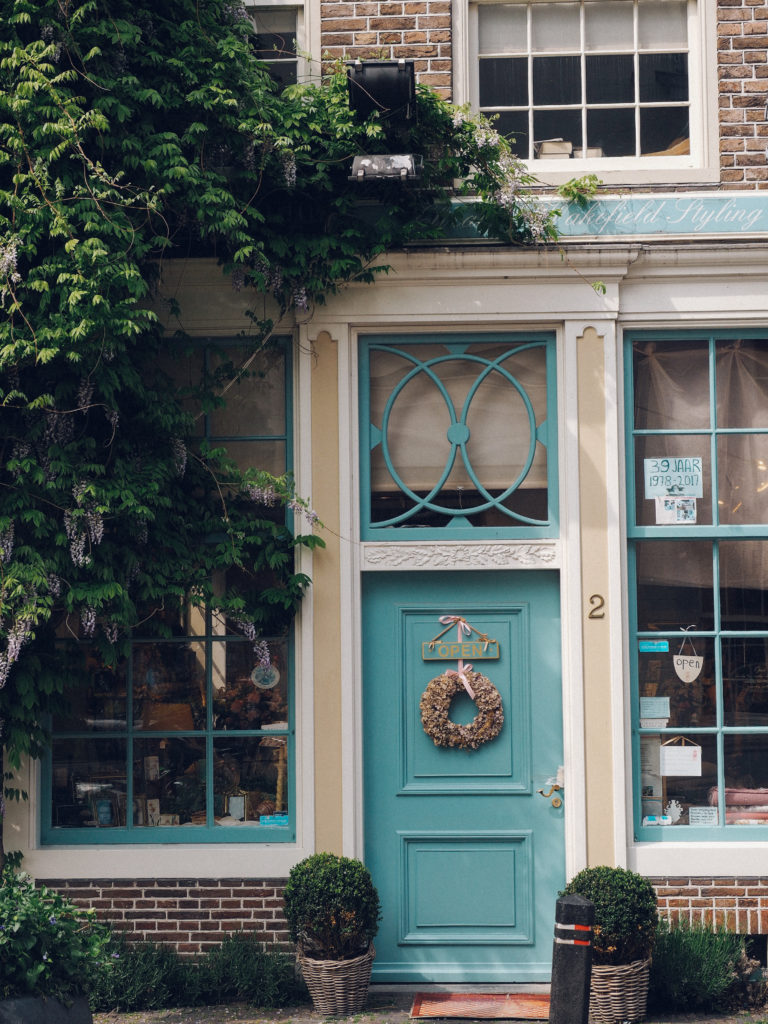 Feeling Peckish?
By now you're probably feeling hungry or in need of drink, or both. During the warmer months, Neude – a square in the city centre – is filled with life. There are endless bars and restaurants in the square, so you're sure to find something that tickles your fancy. No guide to Utrecht would be complete without mention of the foodie scene, as this is a staple in Dutch cities!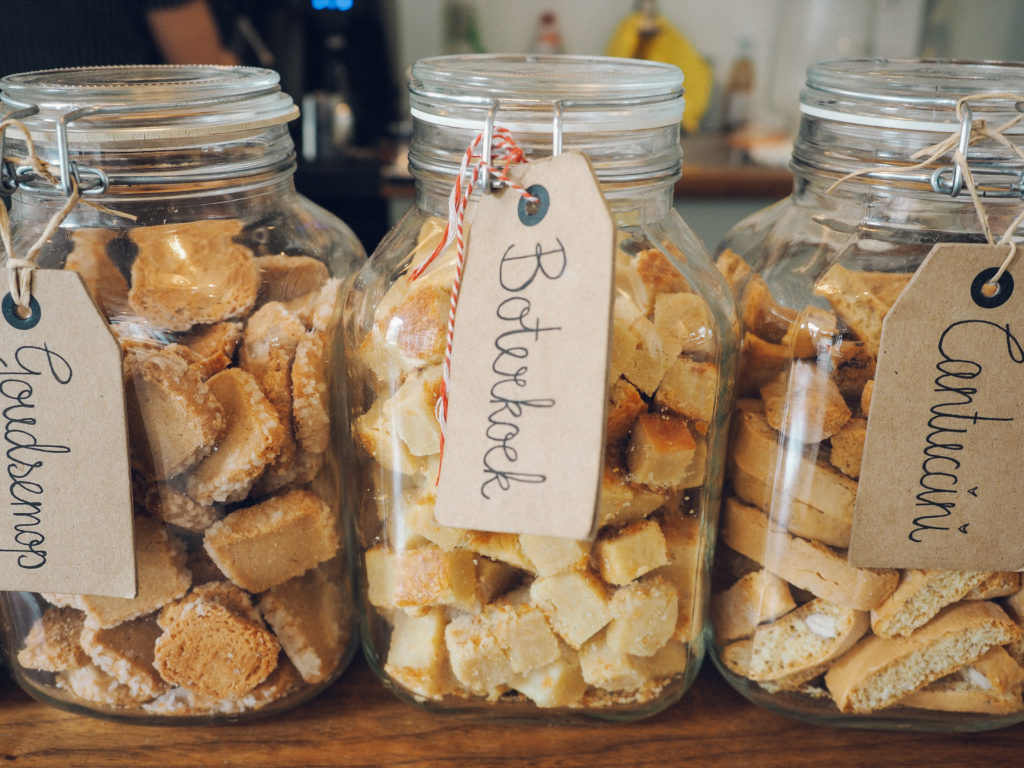 Foodie Highlights in Utrecht
Syr – offers Middle Eastern food cooked and served in collaboration with refugees in Utrecht

LE:EN – does delicious Asian fusion, in a huge converted warehouse. It's also right near some great bars such as Kleijn Berlijn

Olivier – if you want something really unique, check out this old church that has been turned into a Belgian Beer cafe. P.s keep an eye out for the resident cat, he's very cute!

Eetcafé Stathe – the go to for a craft beer and possibly some live music.
Film Café – situated in an old warehouse they regularly screen movies, host markets and have discos.

Soia – Situated at Utrecht's attempt at a beach, it will always be packed on a nice day in summer.
Looking for more? Here's a look at all of our guides in the Netherlands.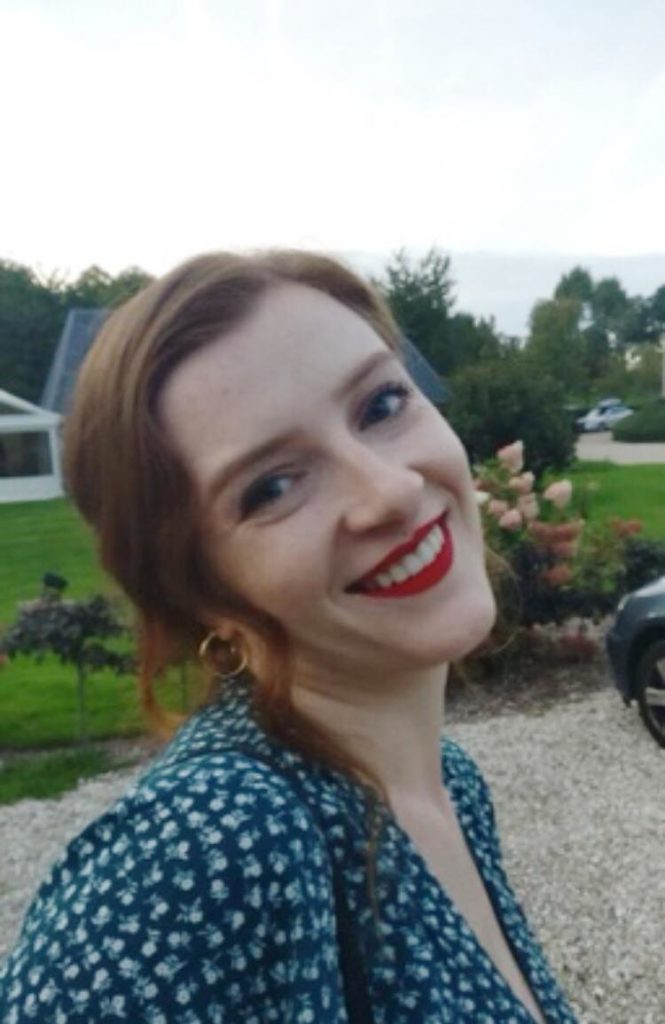 Guest Author – Eliza Archer
An unemployed millennial who, while fleeing a global pandemic, found herself back at her parents house in Tasmania. Being marooned at the end of the world has provided the opportunity to finally document more than 7 years of travel and years of living abroad.
Follow: @apostcardfrome