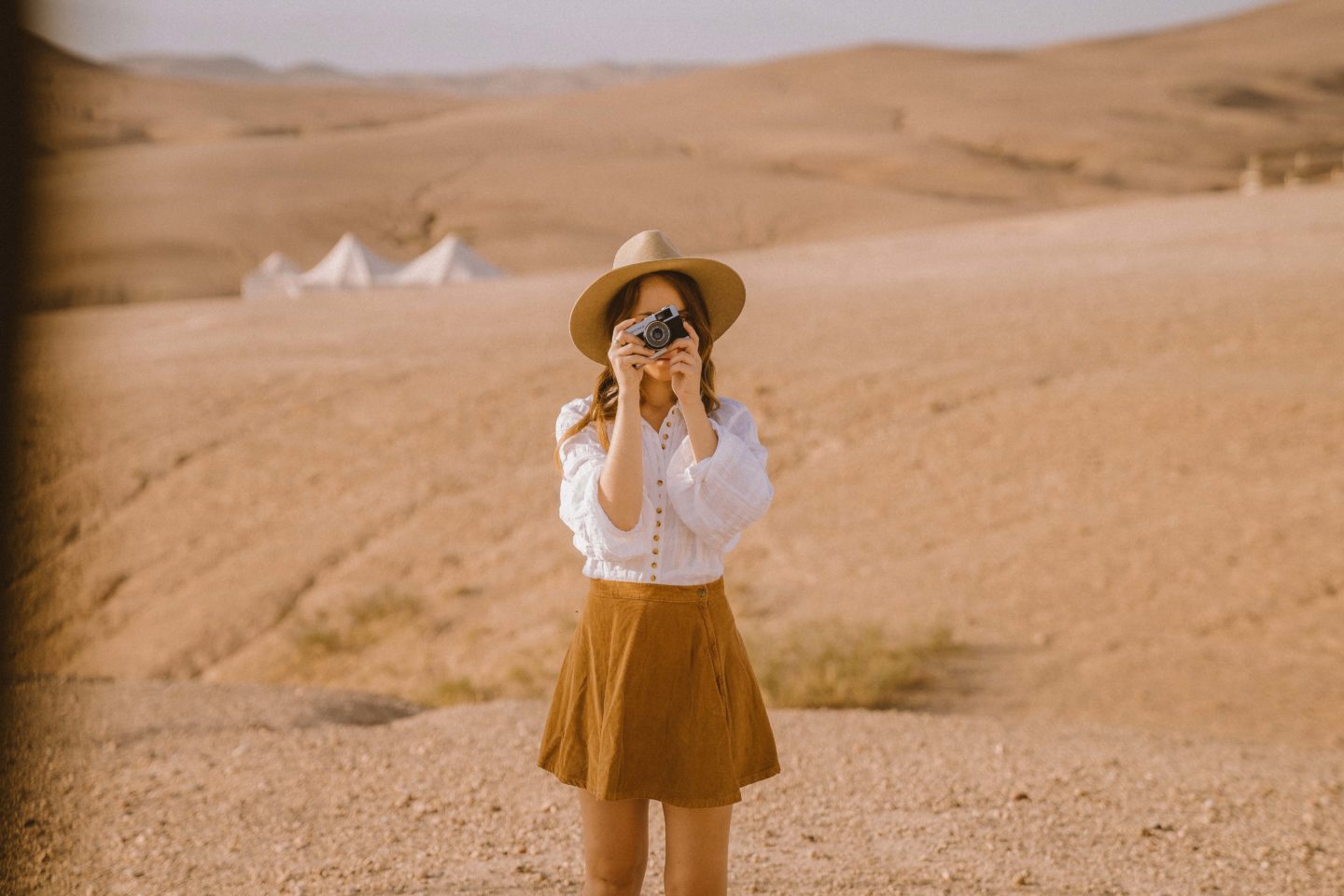 An interview with Hello Emilie
For many years I have lusted over the ethereal destinations, nomadic backdrops and pastel-coloured skies of Emilie Ristevski's travel photos (known professionally as Hello Emilie). And for years I have enjoyed watching Emilie's photography style grow and evolve, to become who I believe to be one of the most talented photographers capturing travel in an ethereal, endlessly inspiring way.
So of course when I had the opportunity to interview Emilie, I had a bunch of questions I was burning to ask – like how Hello Emilie began and how her love for photography and travel became her full-time career. Read on for the full feature article with one of the most talented and equally humble creatives in this industry.
What do you describe yourself as professionally?
Professionally I fall into the Creative Industry as a photographer, published author & creative director. Although personally, it feels so much more than that – Visual storytelling and photography have always been more than what I do, it's part of who I am. I wake up every day feeling grateful that I am able to document my love for our planet and capture the world around me.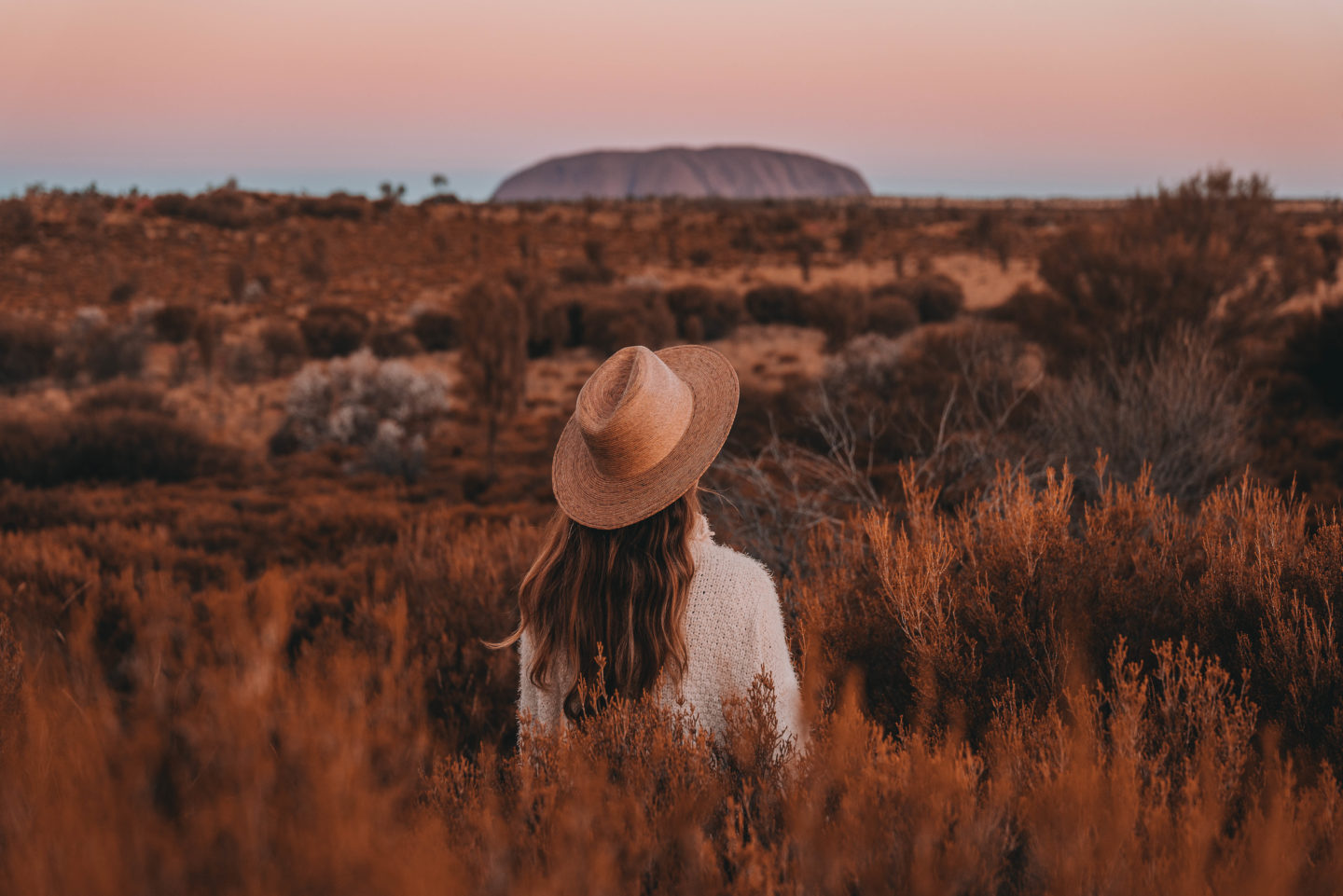 How did your blogging journey begin?
I've always had an innate love of creativity. Growing up I experimented with different art forms and mediums from painting, drawing, ceramics, anything where I could create and let my imagination become tangible. My love for photography first started years ago when I discovered black and white film photography in a tiny darkroom. I remember the moment I saw my first photograph develop in the chemicals right before my eyes, I was immediately fascinated and it opened up a whole new world for me.
My journey has been a very long and intuitive one.
I do remember creating my Instagram account, although had absolutely no clue of what it would lead to. It all began through exploring a sense of curiosity and finding a creative and personal outlet. At the very beginning, I didn't have many thoughts or intentions about the industry I was about to enter into, I was young and it all happened fast but somewhat seamlessly. I simply loved creating and sharing stories and with lots of time, energy and dedication I'm grateful to be able to keep creating for over 10 years now.
Do you remember the first paid campaign you took part in?
I do remember receiving my first commissioned travel campaign – it was exciting, overwhelming and I must say, I was a little naive. I was studying at the time and I remember considering turning the opportunity down as it felt really out of my comfort zone. I remember feeling both surprised and amazed to receive an opportunity to travel while also being paid for it, it was something I didn't even realise was possible. Looking back on it now I do think it does come back to that one trip, that allowed me to break through and lead to so many of the other incredible experiences along the way. Each project that I continued to feel out of my comfort really helped lead onto the next.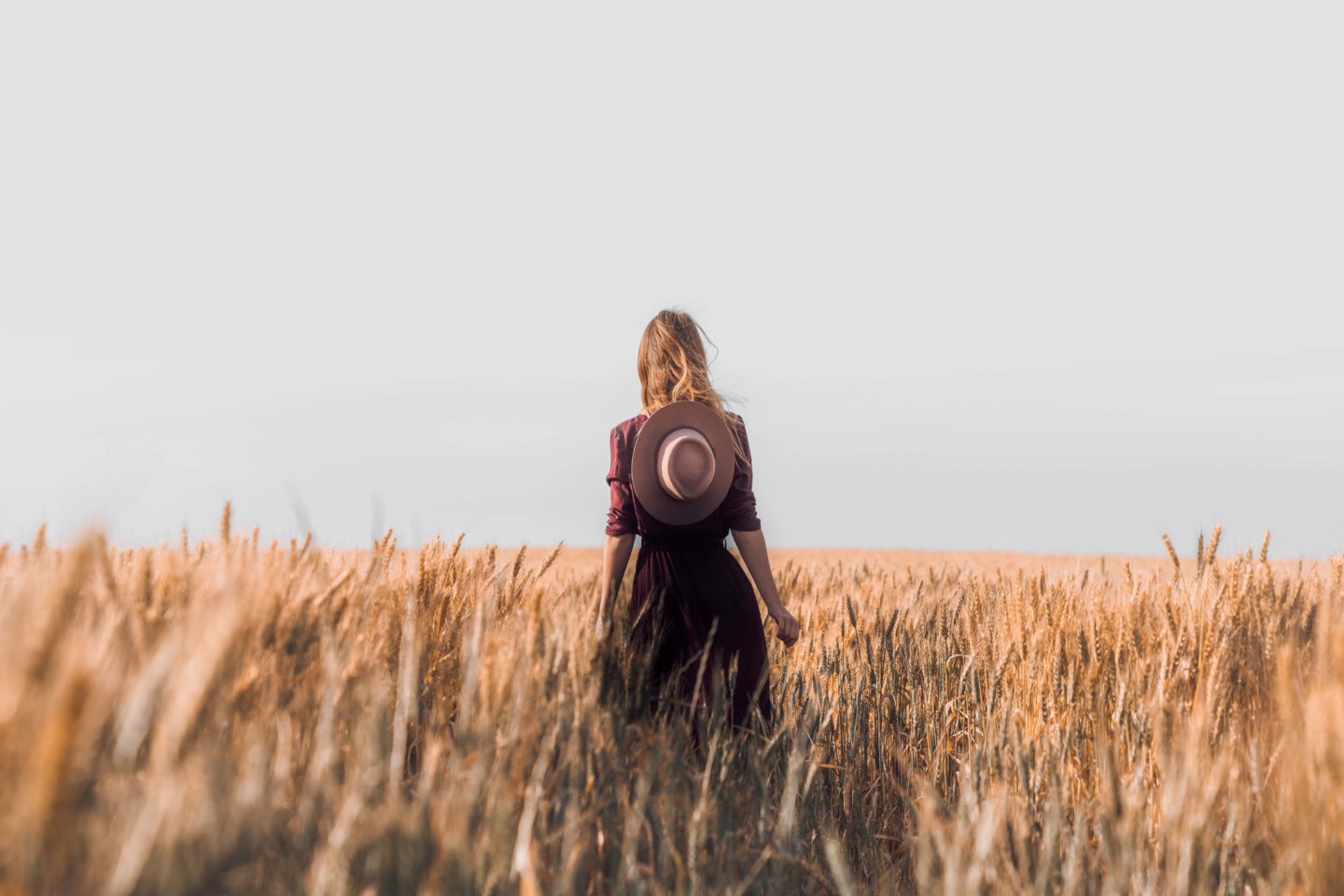 Did you ever want to do or be anything else?
Always! As a creative person, my mind is always wandering and thinking of the next thing I can explore or create. Focusing on travel was never intentional and while studying a Bachelor of Design at university I always imagined myself somehow in the design world.
However, photography was always something I came back to and I fell more and more in love with the process behind creating imagery and the ability to tell stories. The combination of travel and photography helped to me create a strong sense of story, a way to create work that felt transportive and capture the untold wonders of our planet.
I love how different creative pursuits can merge together with each set of skills helping to balance each other out and allowing me to create in a new way. At times I don't think I could ever be defined as just purely a photographer or simply doing one thing as there are so many different elements that go into my work.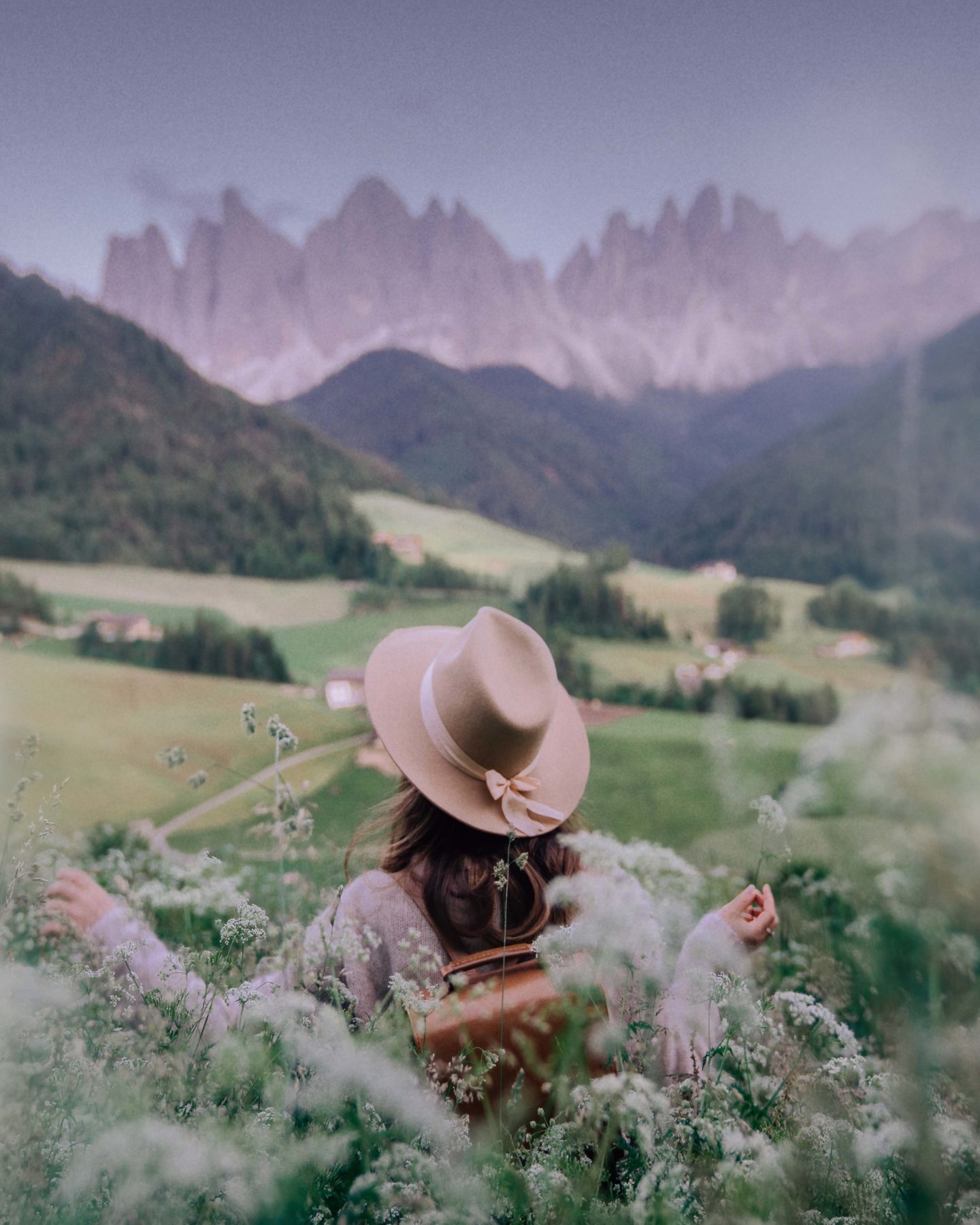 Instagram is still in many ways considered the premier platform for our industry, why do you think that is?
I have a feeling this will slowly shift over time. I've always had a bit of a love-hate relationship with Instagram and I definitely think I use it a little differently than most people. It started out as a place for creative expression and somewhere I could share my photography and over the last decade that has all dramatically changed. The way people share and consume social media is drastically changing and while I do think Instagram will develop new features to stay relevant, I've personally always viewed it as simply a tool. Although with saying that I do believe it can be a really powerful place to both inspire and find a community of like-minded people.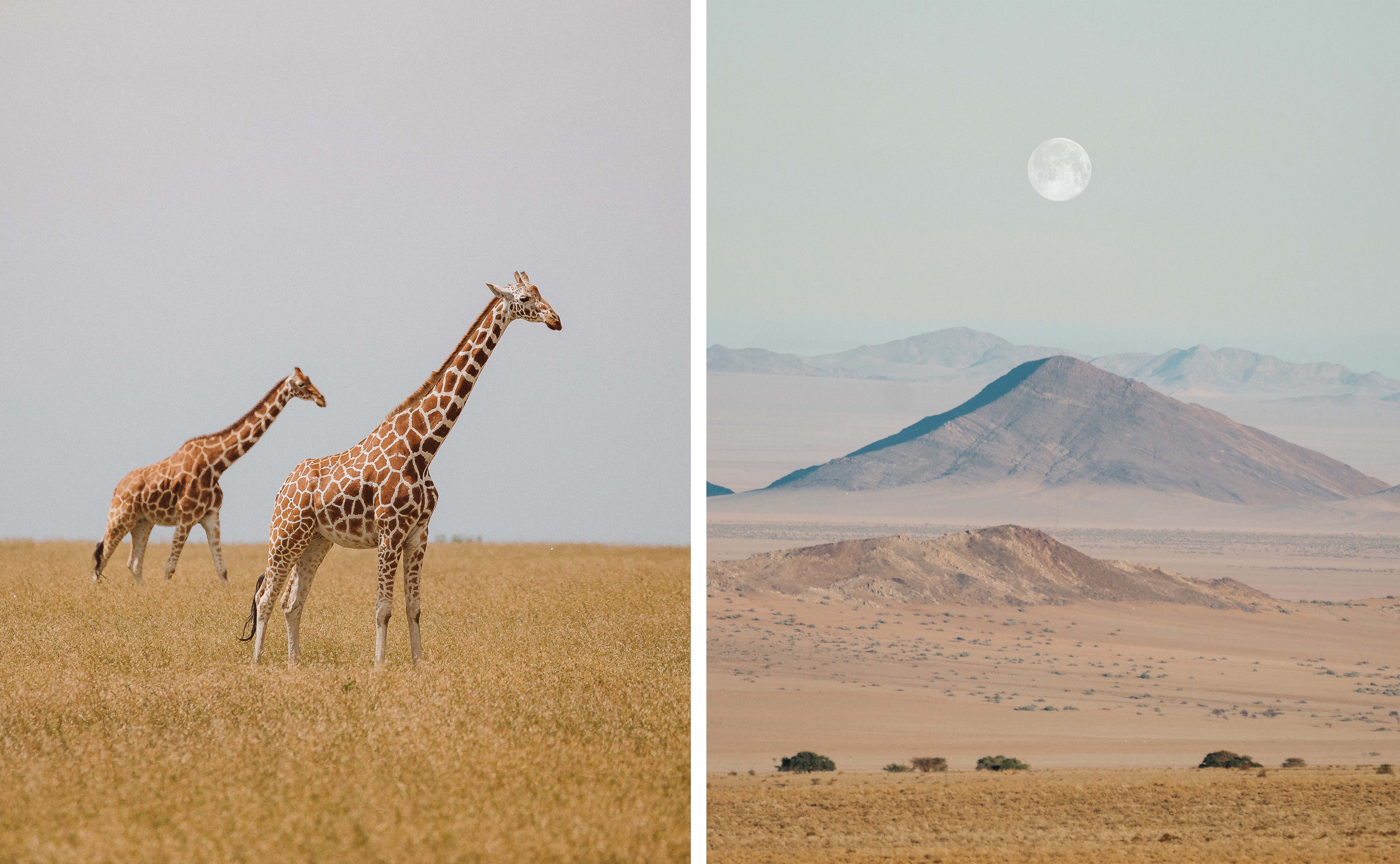 Can you share with aspiring travel photographers how you make money as a creator?
All those years ago when I started this journey I had no idea that this would lead to a career and a full-time income. Back in 2011 Instagram and social media marketing felt very new and there were so many grey areas around what to charge and offer clients. This was definitely a learning experience and over the last several years I offer the following creative services to make money: photography, video production, licensing of imagery & video, creative direction, travel writing, sponsored campaigns/social media marketing, hosted workshops and brand ambassadorships. I have a very collaborative approach when working with clients to help ensure I can deliver the highest quality of content to help form long term engagement. Sponsored content and social media campaigns are a large portion of my income, although I also have other smaller revenue streams like book royalties and other passive income streams I am currently working on.
What do you have on your career bucket list?
So many things! Somethings too many that I feel overwhelmed. At the moment I have a huge project I have been working on for over a year now that I hope to launch in early 2022 – It's something highly requested so I am really excited to share soon! In terms of bucket list – I could write an endless list of the things I would love to create and explore further, I actually feel as though creatively my career is only just beginning! I would love to explore more of my design background and get back into more styling and editorial work. There are still so many places and clients that would be an absolute dream to work with and tick off! I would also love to work with more non for profits and find more ways to give back to focus on the projects that are really close to my heart.
Do you find there is a difference between living in real time and living online?
Absolutely! A blessing and a curse – I've always seen my platform more as an escape, as I've created a little world of my own. I feel very lucky to have an amazing community of like-minded and wonderfully supportive people. My personal life has also remained very private, so I feel grateful to have found a healthy balance that allows me to stay grounded. However at times, it can definitely feel far from reality and I do think sharing more of what really goes on behind the scenes, including both the high and low moments is beneficial.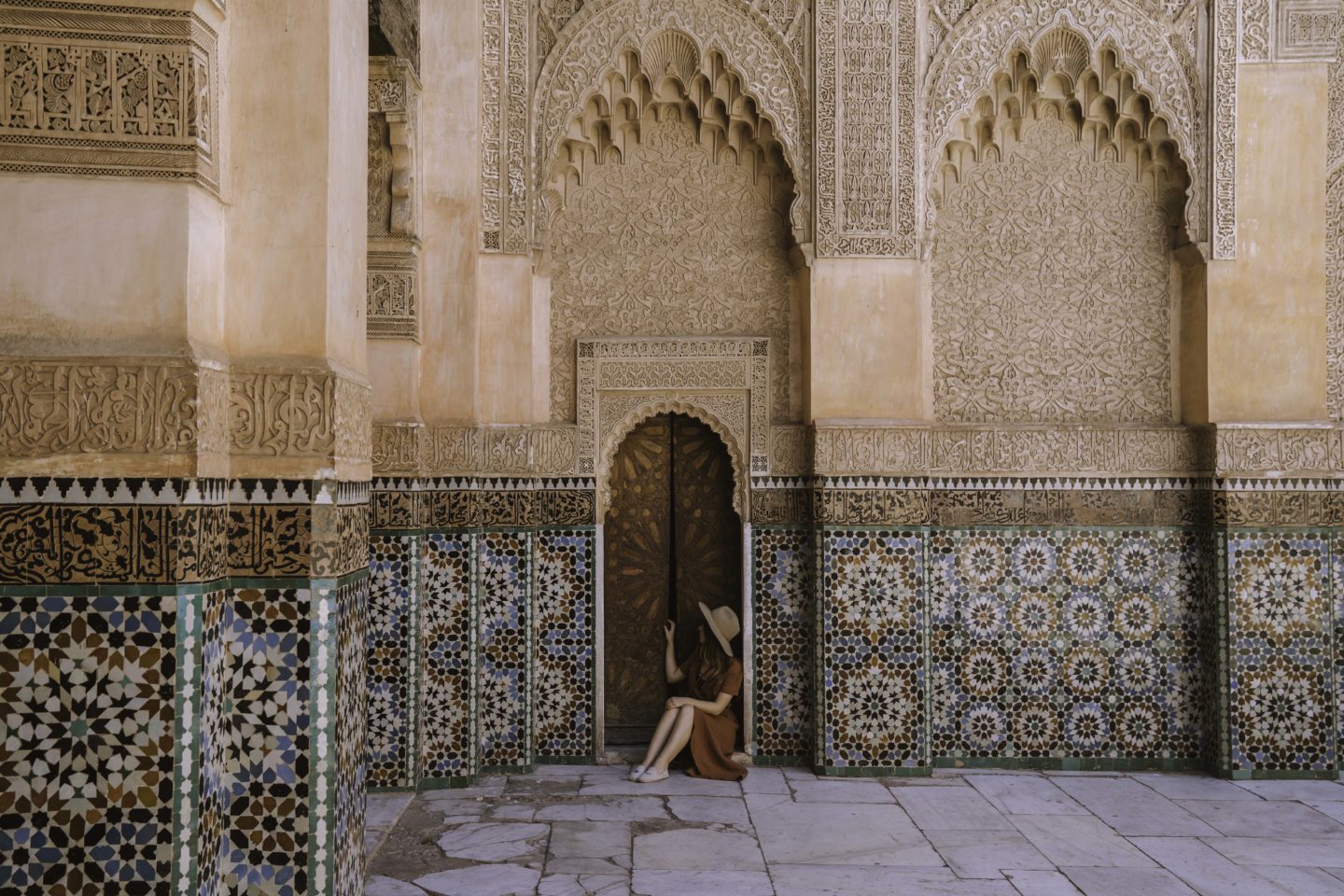 You and your partner Jason both capture the stunning images for Hello Emilie, how do you think working as a team helps or hinders the creative process?
I really believe collaborating and working with others is one of the most important aspects of the creative process and the industry as a whole. For myself it has been one of the best ways to learn, grow and also stay inspired, it's also why we love sharing our creative process on our photography workshops!
My partner and I have been creating and working alongside another for over 6 years and while there has been so many positives there are definitely challenges to working, travelling and spending nearly every second with your partner! Before we met, Jason and I were both photographers and creatives in our own right both with very different styles of work. (We actually met on the job, commissioned by the same clients 3 times in a row!) Creatively we see things very differently, something which has been extremely beneficial for our creative process. As a team we are able to take both of our unique skills and work together to create on a whole new level. We learn from one another, while also staying true to our very different creative visions.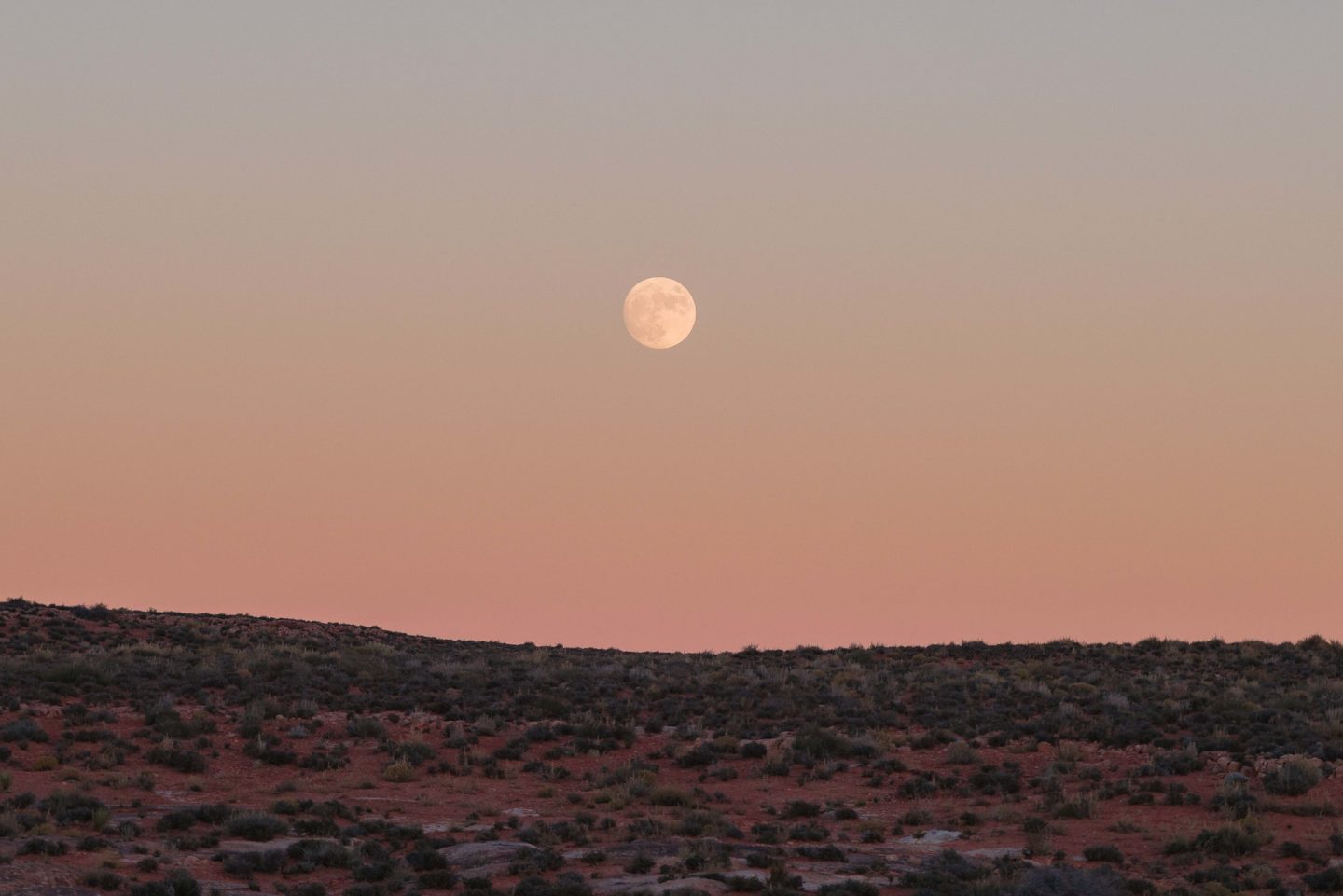 What was the inspiration for starting photography tours?
After wandering across the globe to capture and share so many stories, we were initially inspired to find a way to connect more with our audience and develop real connections around the world. It was something we thought about for a while and we were lucky enough to have a client reach out to us with an opportunity to partner together to be logistically possible. It's now been close to 5 years hosting our photography workshops and they have been some of the most rewarding and unforgettable moments I have ever experienced. It is an absolute privilege to meet so many like-minded people from all around the world and share some really magical travel moments together, all while teaching everything we know about photography, the ins and outs of how and why we create and the importance of meaningful storytelling.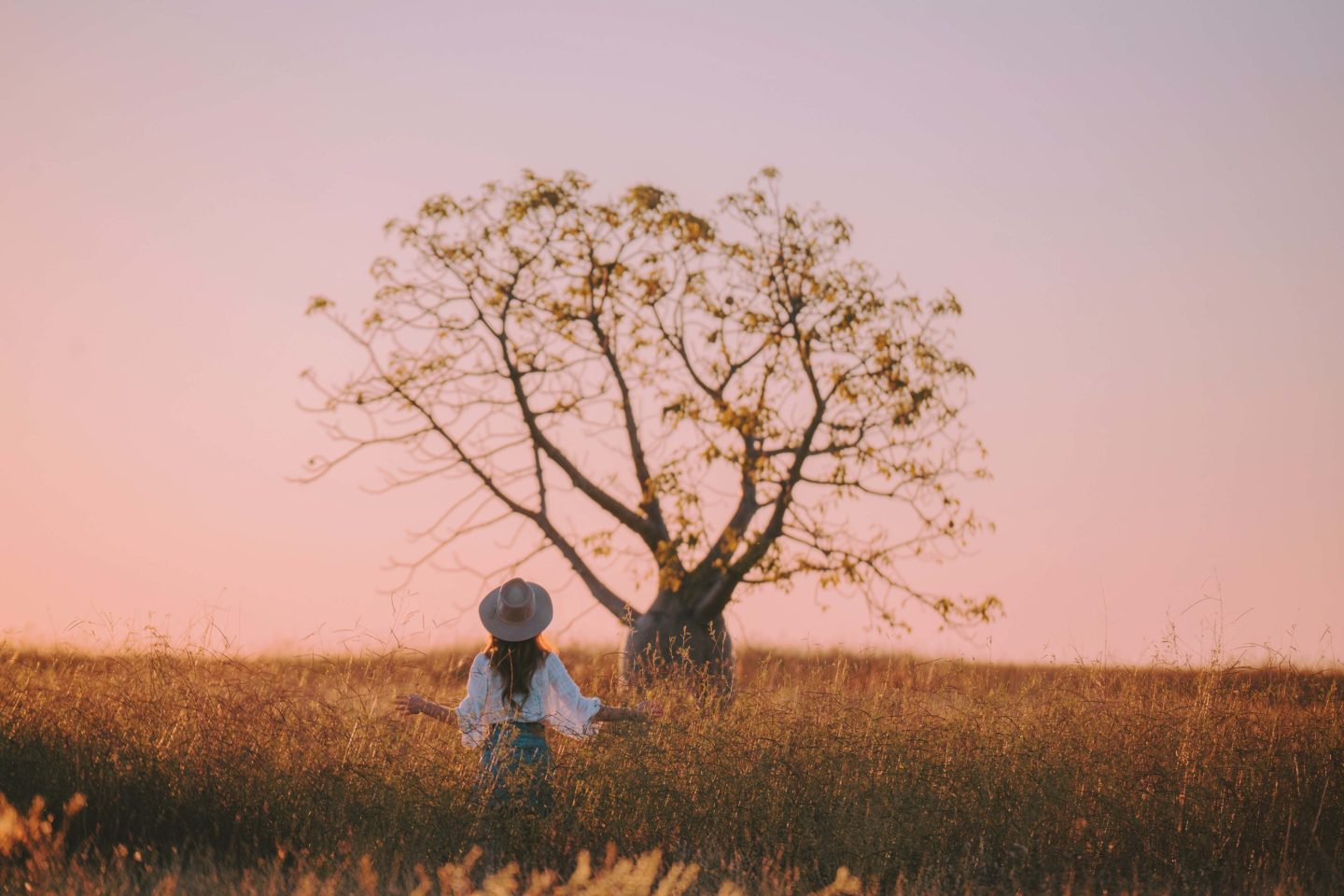 What have been your favourite destinations where you have hosted tours?
Definitely Namibia – Pre Covid this was the annual tour we would host once a year. Namibia provides such a unique photogenic backdrop and is my favourite place to capture the perfect balance between surreal landscapes and African wildlife.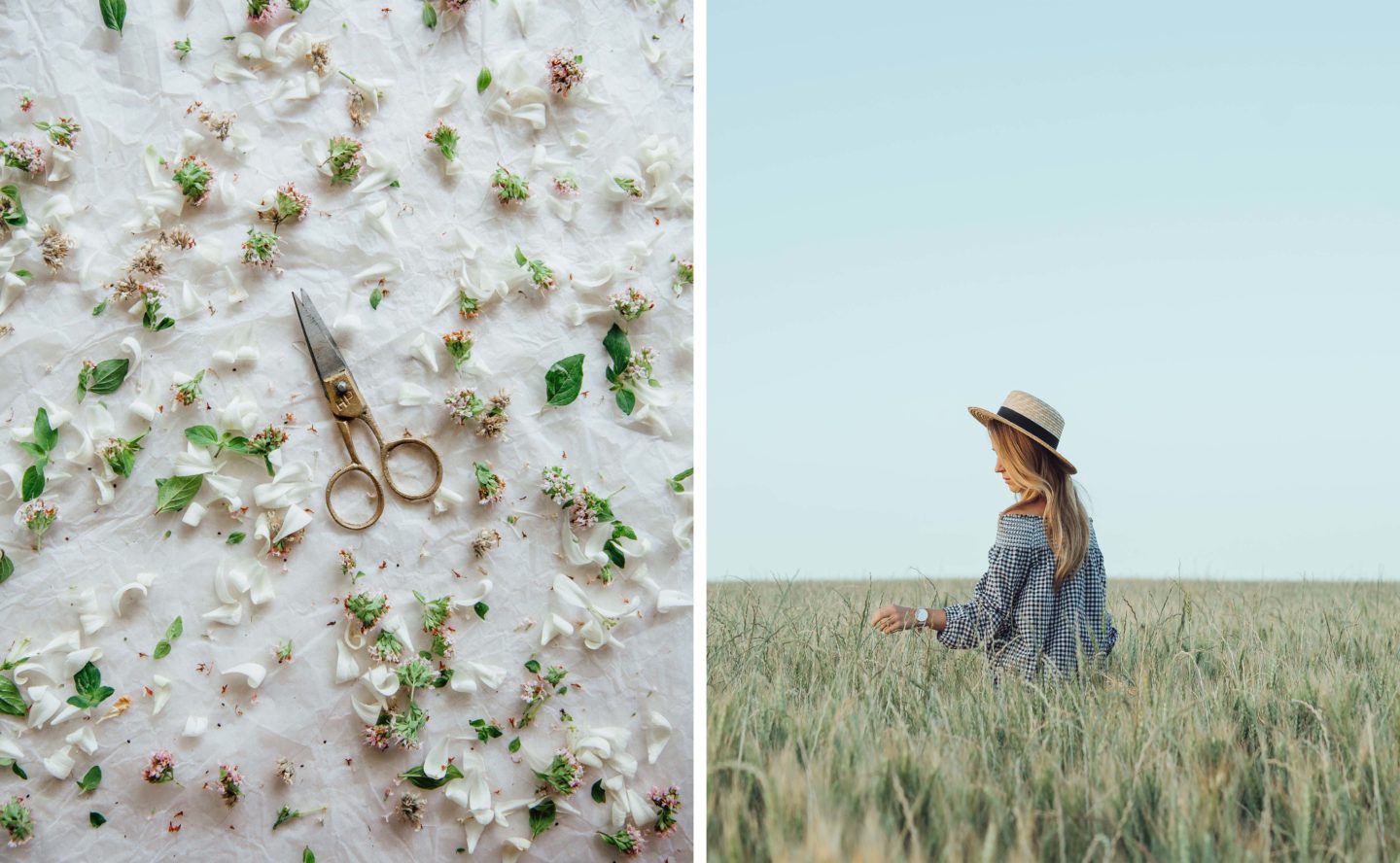 What are your upcoming tours (destinations/dates)?
Our next workshop is our Classic 13 day Namibia Tour and is scheduled for next year in late April & May! We were shocked by how quickly our first tour sold out so by demand we were able to offer a second photography workshop in May 2022 (which is now nearly sold out with only one spot available!) We will possibly be hosting one in Tanzania later in the year and also looking into some other exciting locations like Greenland!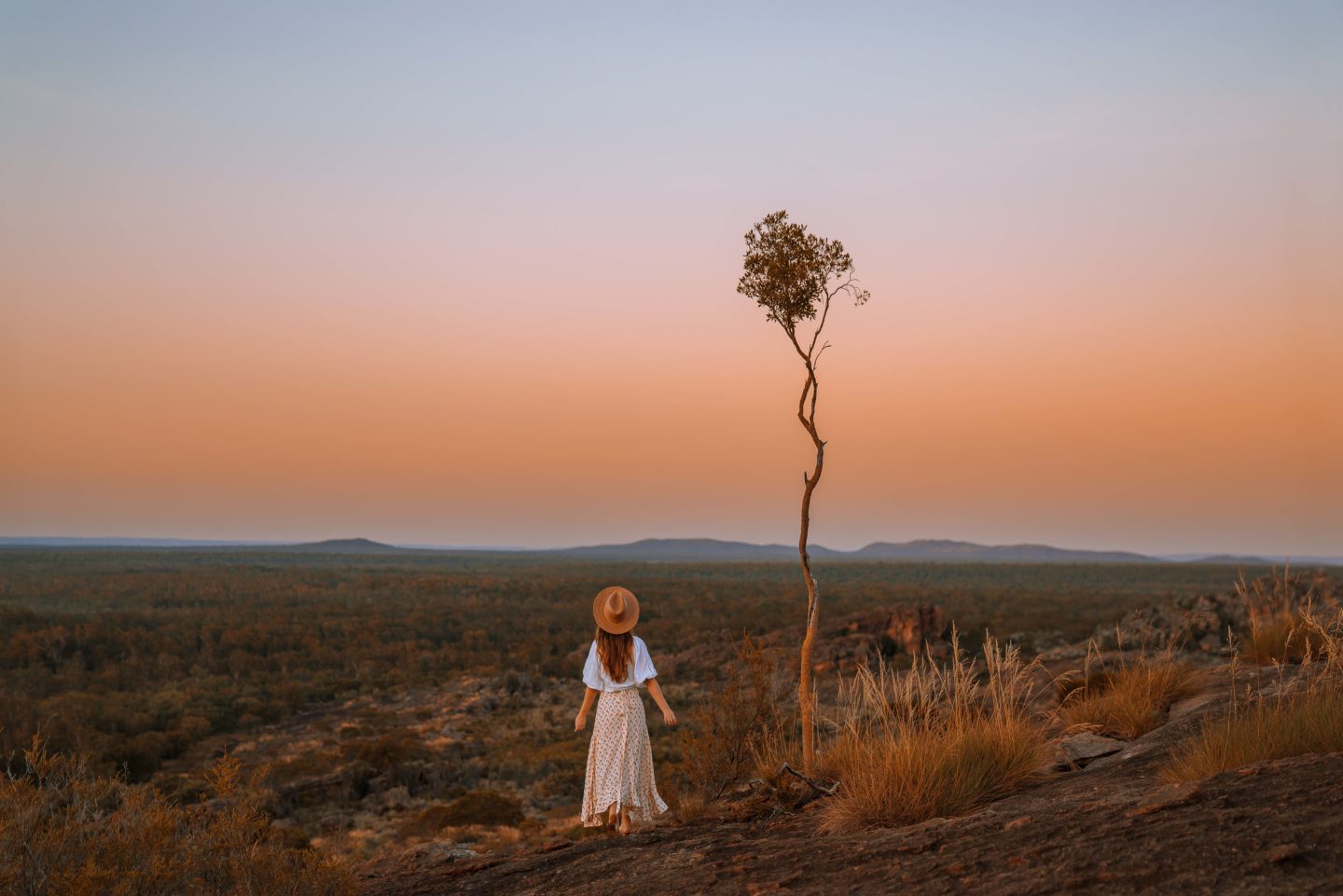 How did you get approached to publish a book?
Like most of the unbelievable opportunities, I've been grateful to experience the offer came directly to my inbox one morning! I have actually been approached two other times over the years by other publishers although I did turn these offers down as the direction of the book was not in line with what I had in mind. For a few years beforehand, I was in contact with another author who supported my work and continued to license and purchase many of my images to use within books and also for several book covers. I'm not entirely sure but I believe the same publisher may have noticed this and looked into my work – They initially reached out to develop a book around slow living within nature and it developed from there.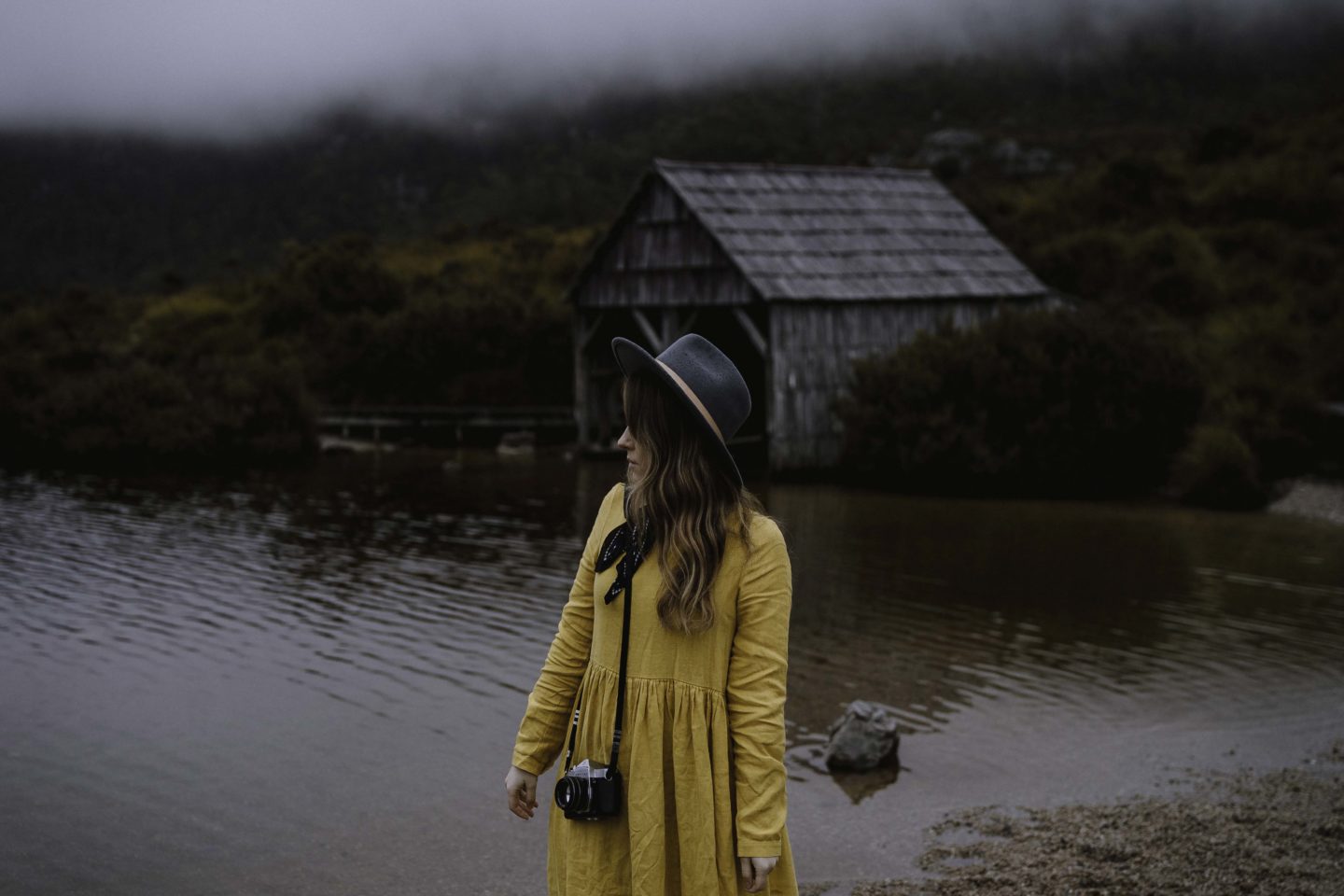 What was the process like for you – was it harder than expected?
Much harder than I expected! It was actually a huge learning curve for myself, I had to let go of a lot of the creative control and attachment I have with my photographs and put my complete trust in experts in another field. I was able to learn so much about the publishing world and it allowed me to look at my archives of work from a completely new perspective and also grow creatively.
Would you ever release a second book after the success of your first book?
Definitely! It is something I have already been thinking about and conceptualising. My first book Forever Wandering contains a huge overview and archive of work from the past decade, so I do imagine my next book to be very different and explore more in-depth concepts and series.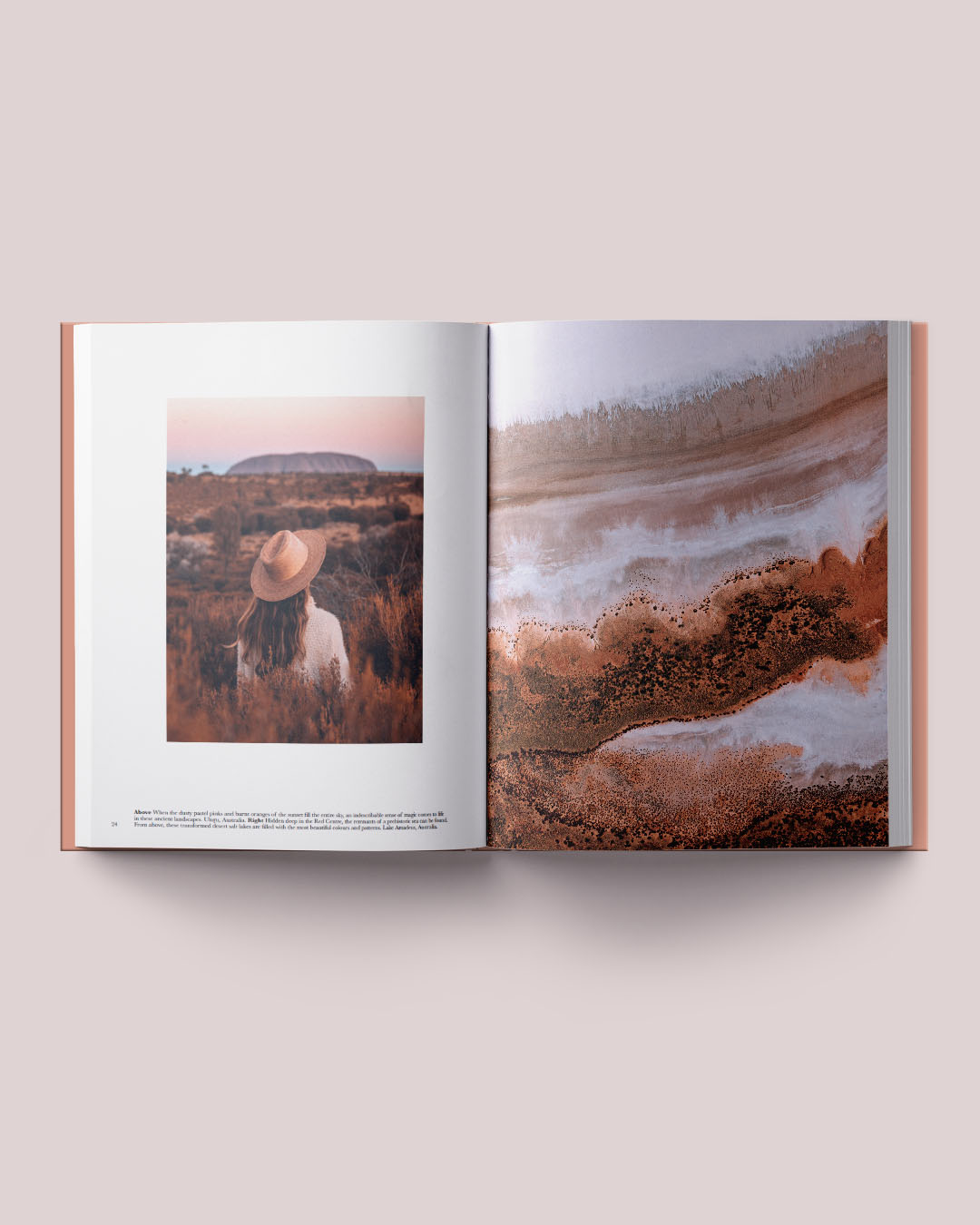 Who would you say the book is for?
Anyone looking for inspiration and to re-discover a deeper connection with both our planet and ourselves. With so many uncertainties in the world right now, I hope Forever Wandering is able to transport your mind into the wilderness of our beautiful world and help you discover a depth of wonder and awe for our planet. At a time when our approach to travel is changing, and restoring nature's balance is more pressing than ever, Forever Wandering is a visual insight into our natural world, telling a meaningful story of how we can find a deeper connection with our universe – and ourselves. I hope these pages will inspire you to re-ignite your connection with Earth to see the beauty that is hidden within every corner of our planet.
Follow Emilie on Instagram