The Ararat Park Hyatt is a slick and modern affair. On my recent visit to Moscow, I was able to see just why this is one of the most popular hotels in the city. Situated in the heart of the Russian capital, I found myself within walking distance of all the top attractions: the Red Square, Kremlin, and St Basil's Cathedral were all just a short walk away. Here's how to make the most of your stay in Moscow when choosing the Ararat Park Hyatt!

Ararat Park Hyatt's Heritage
Inspired and named after the Armenian restaurant that once stood in its place, it features Armenian fine dining in the Café Ararat restaurant, a chapel and Armenian interior details throughout such as glass beavers which are said to be a token of good luck.
The hotel is located in the heart of Moscow, across the road lies the famous Bolshoi theatre and the most prestigious shopping malls GUM & TSUM. It's only a few minutes walk from Red Square and the Kremlin making it an obvious choice for those who are visiting Moscow to see its famous landmarks.

Inside the Hotel
As with much of Moscow, this hotel is a glamorous and opulent affair. For starters, the rooms are beautifully designed with mirrored walls and marble details… leaving me with an impression of what life must have been like as a Russian aristocrat in the time of revolts and revolutions. My personal recommendation would be to stay in one of the Winter Garden suites, where you'll have your own private rooftop terrace overlooking the modern-day Moscow skyline. Bliss!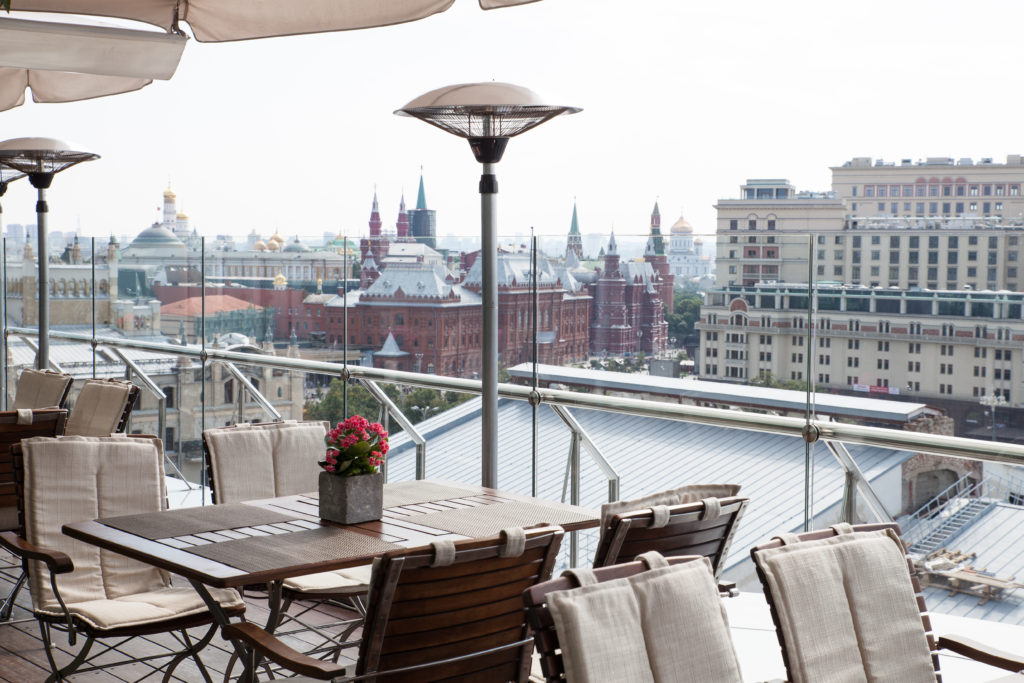 Conservatory Lounge & Bar Rooftop Terrace
The Ararat Park Hyatt is home to one of the city's most famous rooftop bars which is open to the public and consequently attracts a fashionable crowd of Muscovites. Thus, even if you don't stay here it is well worth your while to pay a visit to the rooftop terrace. You'll be mingling with locals and guests alike, who come here for the breathtaking views over the Kremlin (and to socialize over the vodka-based cocktails!)

The Ararat Park Hyatt Dining Experience
For breakfast there's a buffet offering fruits, smoked salmon, caviar, fresh breads and bircher muesli or an à la carte menu with an even wider selection of breakfast dishes. The American pancakes served with honey butter and maple syrup are delicious and come personally recommended.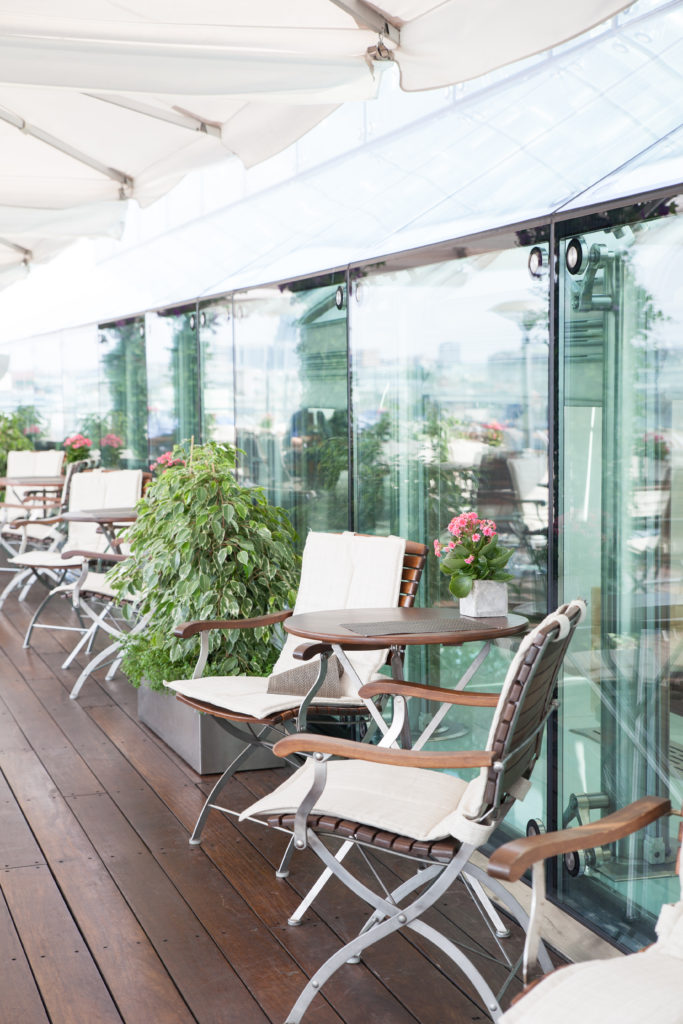 First time in Moscow? Don't miss:
7 Coffee Shops you Must Visit in Moscow
Top 10 Things to do in Moscow for First Timers
World of Wanderlust contributor Faye visited Ararat Park Hyatt Moscow as a guest, however opinions and photos remain that of the author!