There are only a handful of significant life events that prompt us to check in with ourselves and reevaluate our lifestyle or level of self-care. Unfortunately, many of these instances are triggered by trauma or significant change. This could be the loss of a loved one, a breakup, or hitting a roadblock in our career. For me, running away to Aro Ha in New Zealand felt like a good idea at the time.
At the end of my longest relationship, I was forced to do just that. Reconsider my geographic position, lifestyle choices, and the direction my life was taking. Both personally and professionally.
I chanced upon Aro Ha on my recent visit to New Zealand, driving through the countryside between Queenstown and Glenorchy. It was one of those lightbulb "aha!" moments, when you rule out coincidence and start to put more faith in fate and let the universe show you a direction for once (being a rational virgo, I find it a rare but welcomed occurrence).
The allure of a week-long yoga retreat had as many pros as it did cons for this caffeine-dependent digital nomad, but the conclusion of the week brought more clarity than I'd found the world over. Let me break it down for you.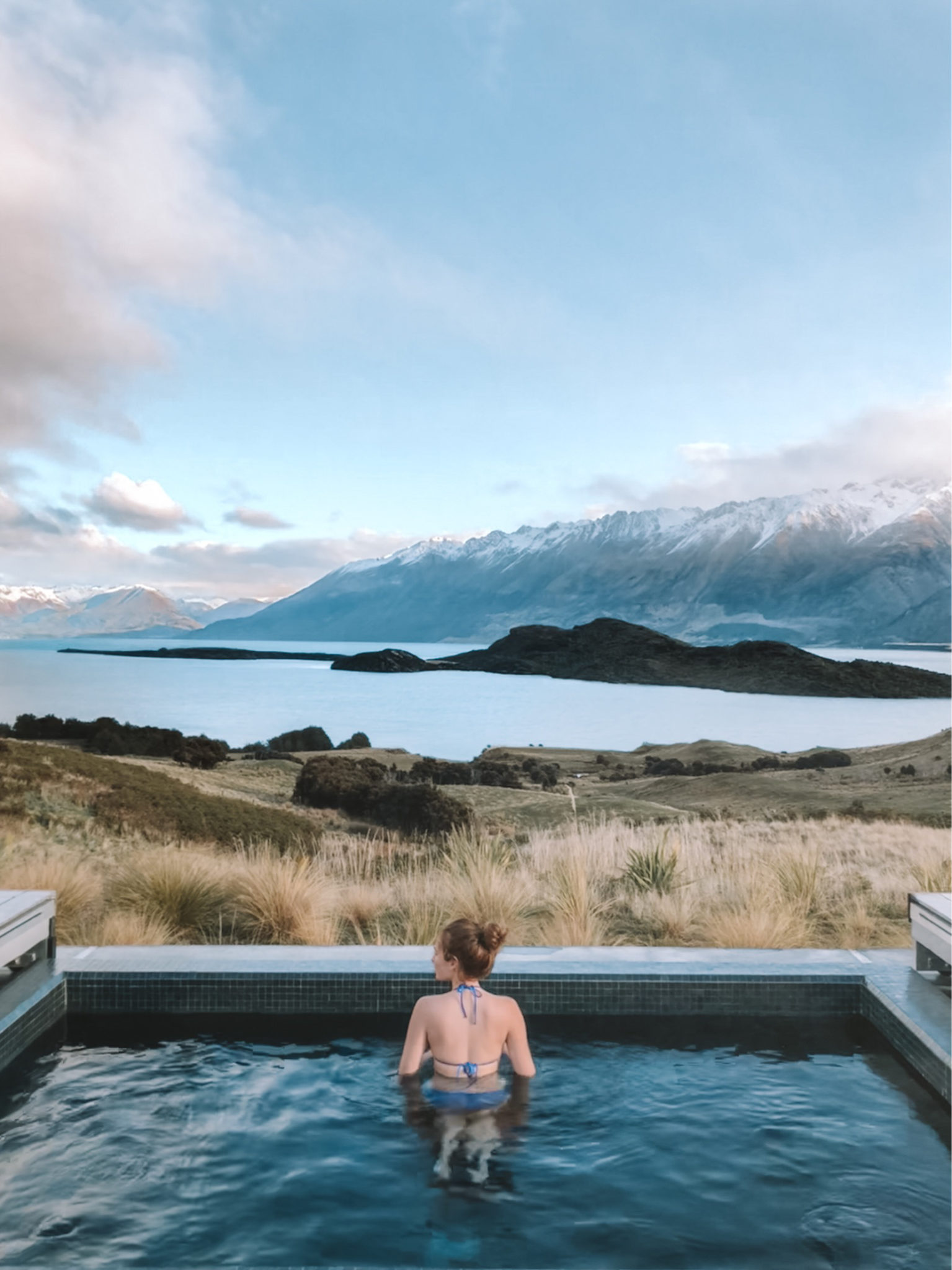 Aro Ha: Yoga, Meditation & a Week of Detoxing
The Aro Ha program is an all-inclusive insight into a healthier way of living both internally and externally. Now, for someone who has never meditated before and has a limited ability to sit still for generous periods of time, I was slightly nervous about what I had signed up for at the outset.
It's a caffeine-free detox week consuming only raw vegan foods, twice-daily yoga classes, 3-4 hour daily hikes, physiotherapy massages to compliment the active agenda, activated spa therapy and an introduction to meditation and mindful living.
Yes, that's a mouthful. And it's just the beginning.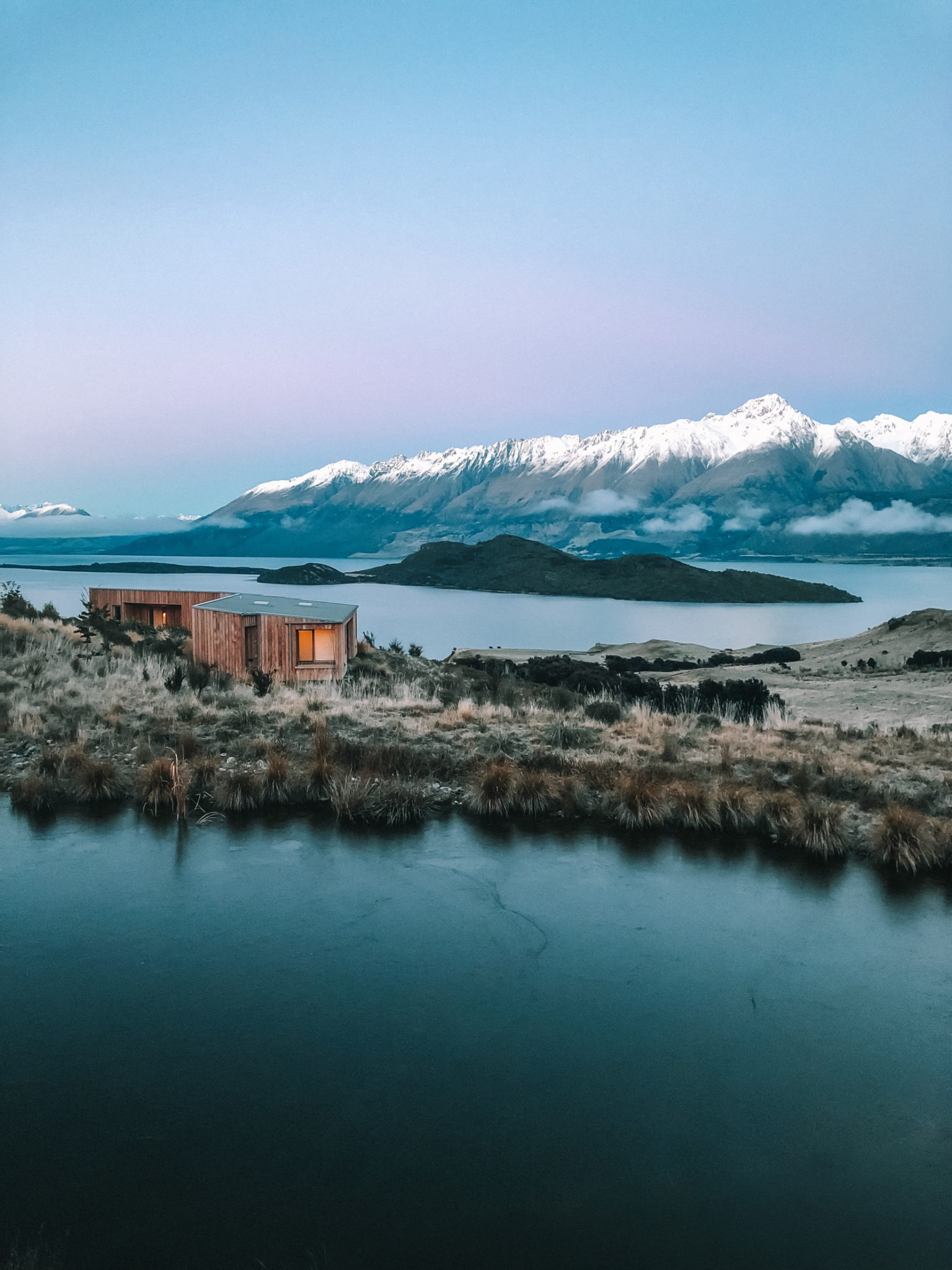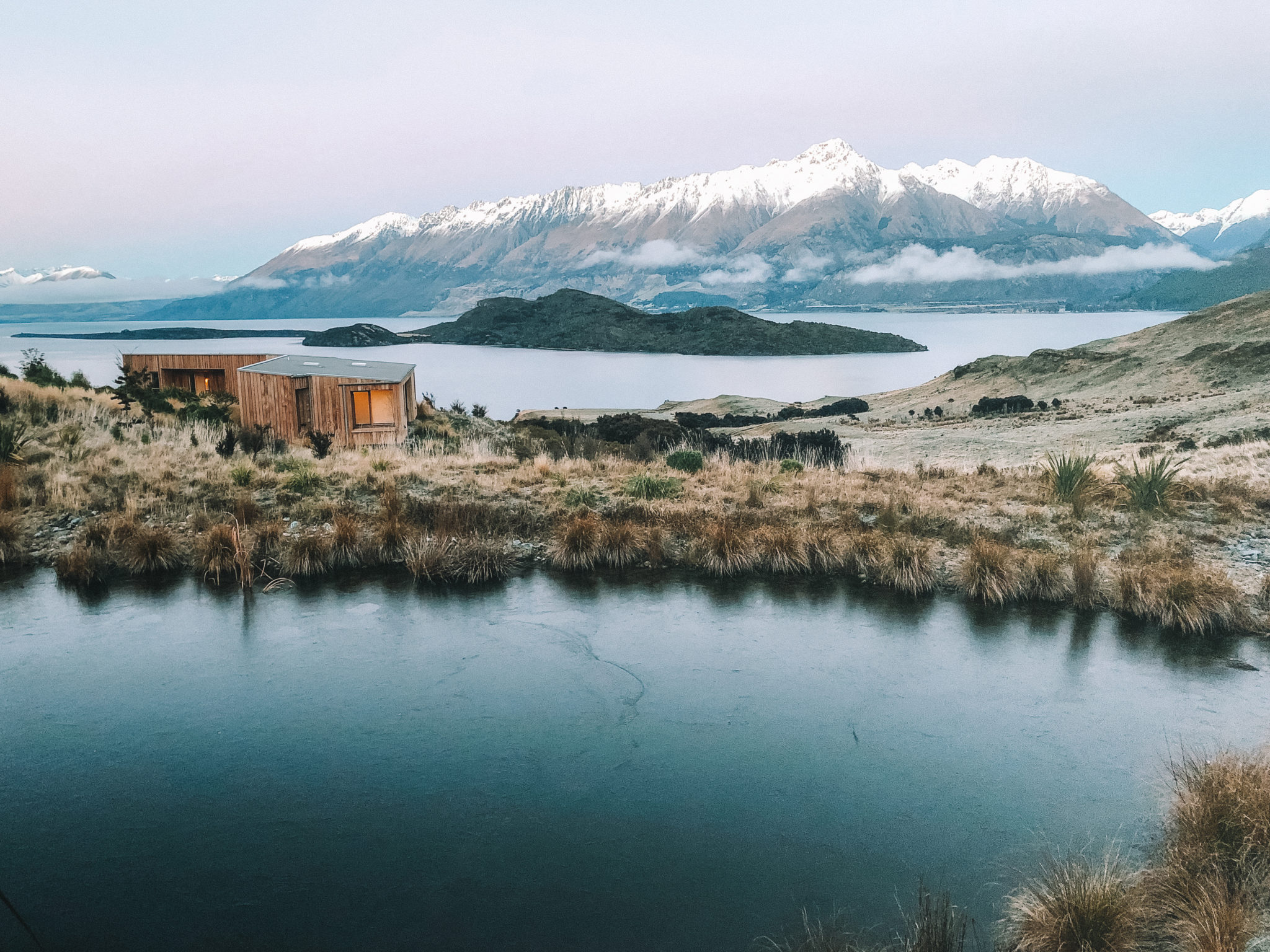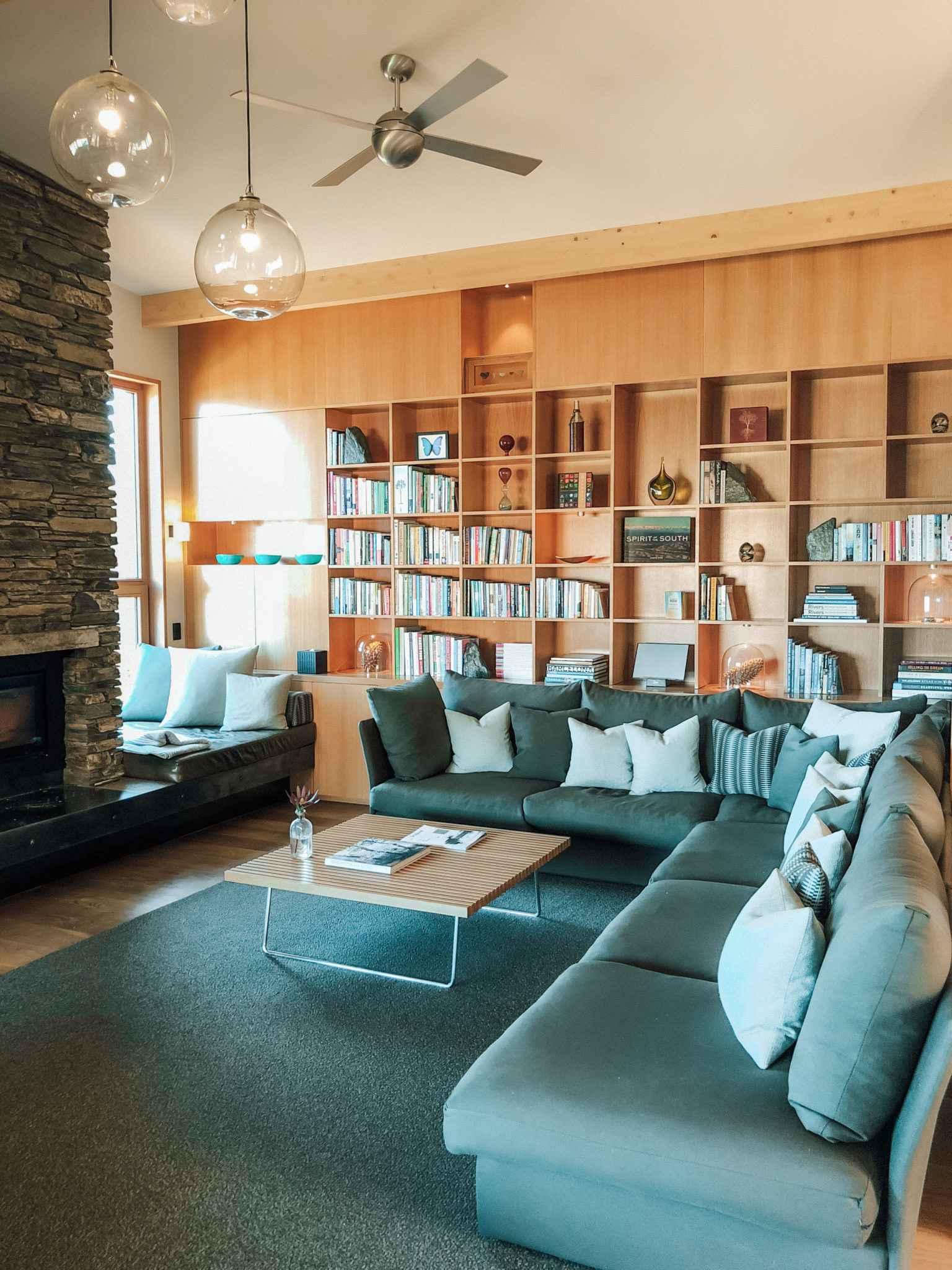 The Setting: A Minimalist Retreat named Aro Ha
The retreat itself is located a 40-minute car journey from nearby Queenstown and begins at the airport when you are collected in a mini-van and swiftly transported to the natural oasis that awaits along lake Wakatipu.
Retreats operate both in summer and winter; the latter being the best chance for some time to switch off as the retreats are typically half as full (there were 10 people total on mine). Rooms are semi-private, with your own bedroom and shared bathroom facilities with one other retreat-goer. At first you might feel slightly apprehensive, but it won't be long and you'll be grateful for your roomie encouraging you along to each 6:30am yoga class.
Common areas include the main dining hall and library/lounge, where you'll find a myriad of self-help books, autobiographies and raw cook books. Thrice-daily meals are served at a communal dining table with a bunch of strangers who soon become like family as you bond over hunger pangs and day-old hiking legs.
The on-site spa is another area frequented by retreat-goers, with hot-cold plunge pools, sauna, and those all important massage therapist rooms that at first might seem excessive, but quickly become a daily refuge.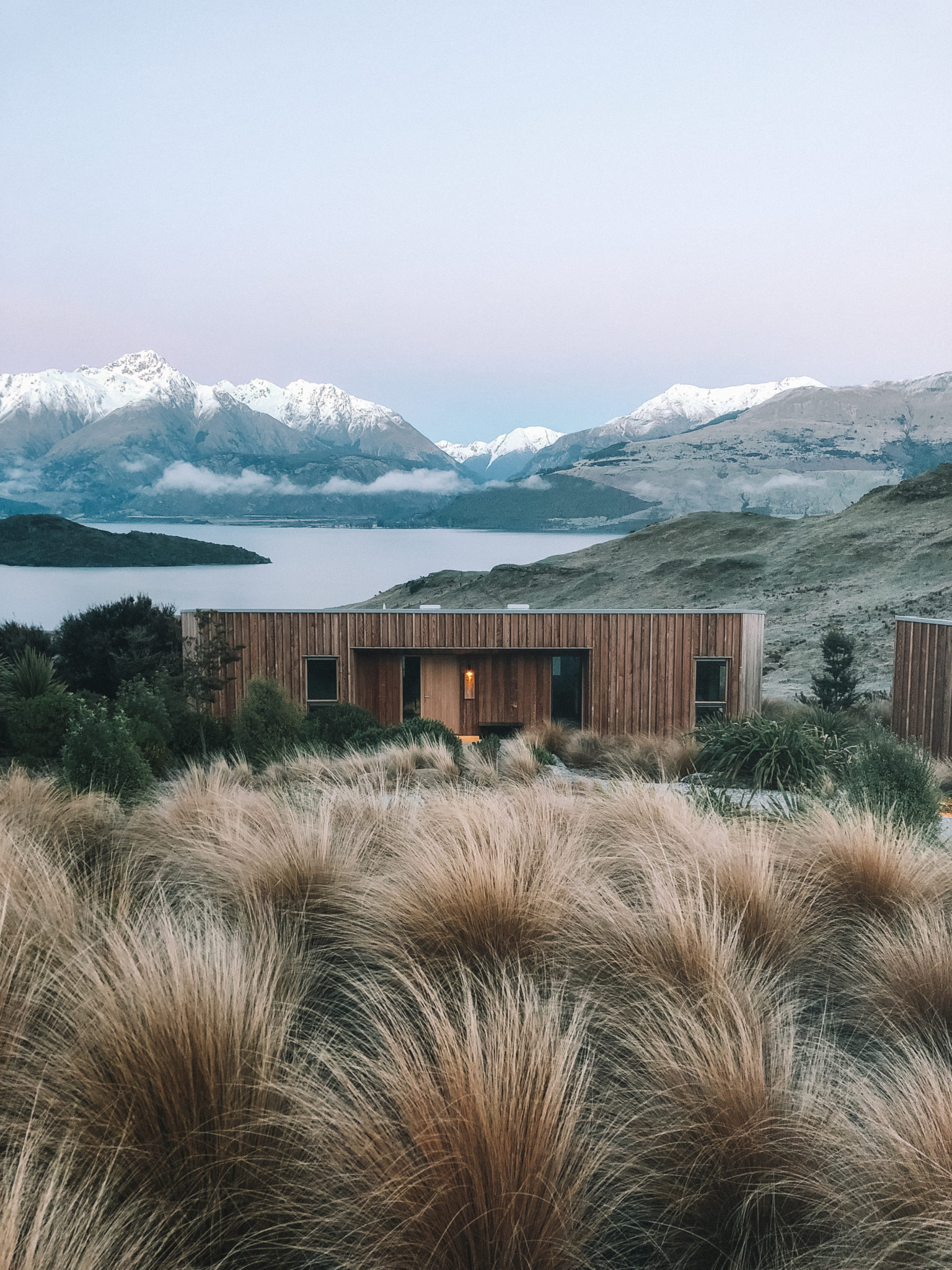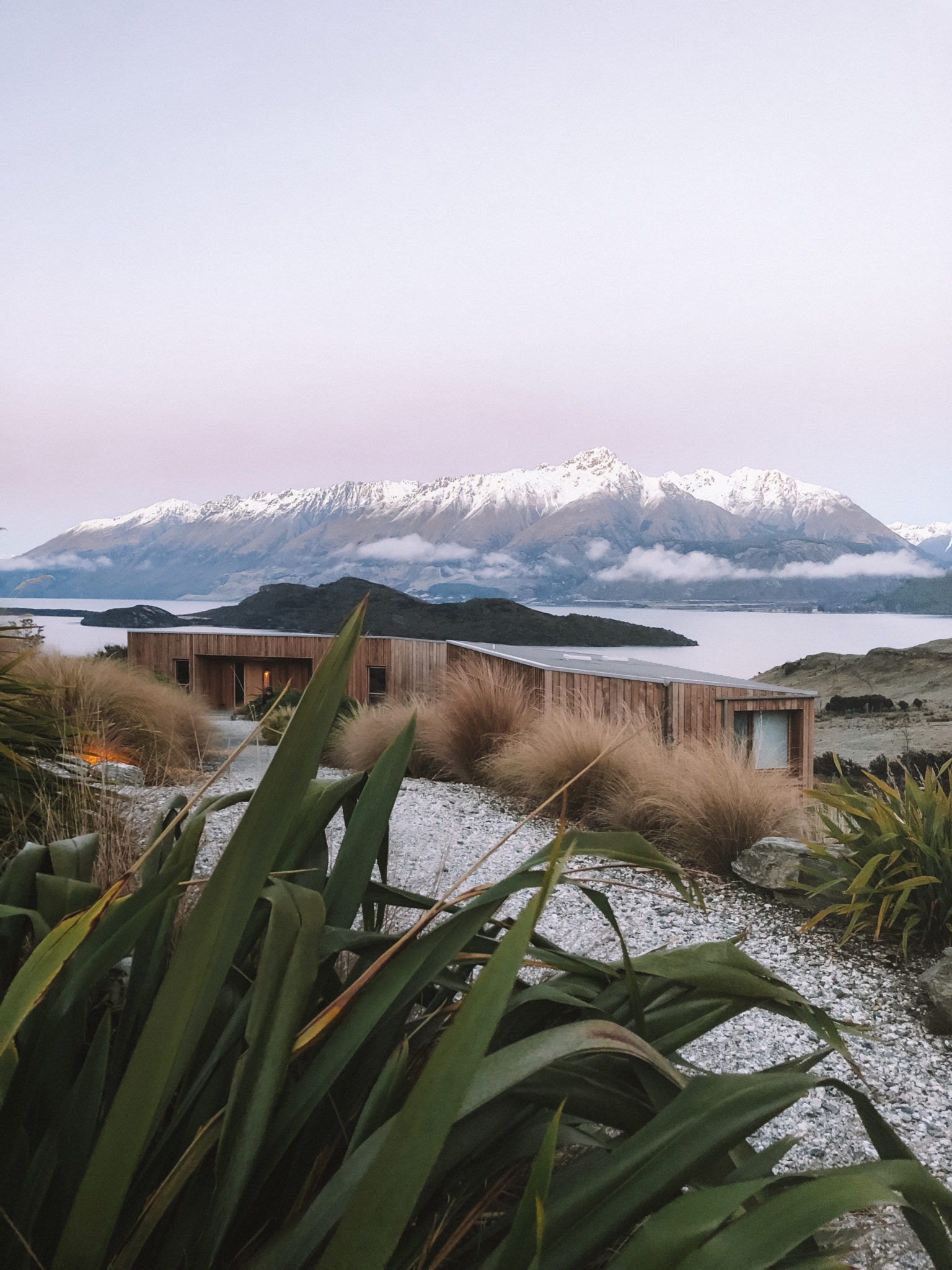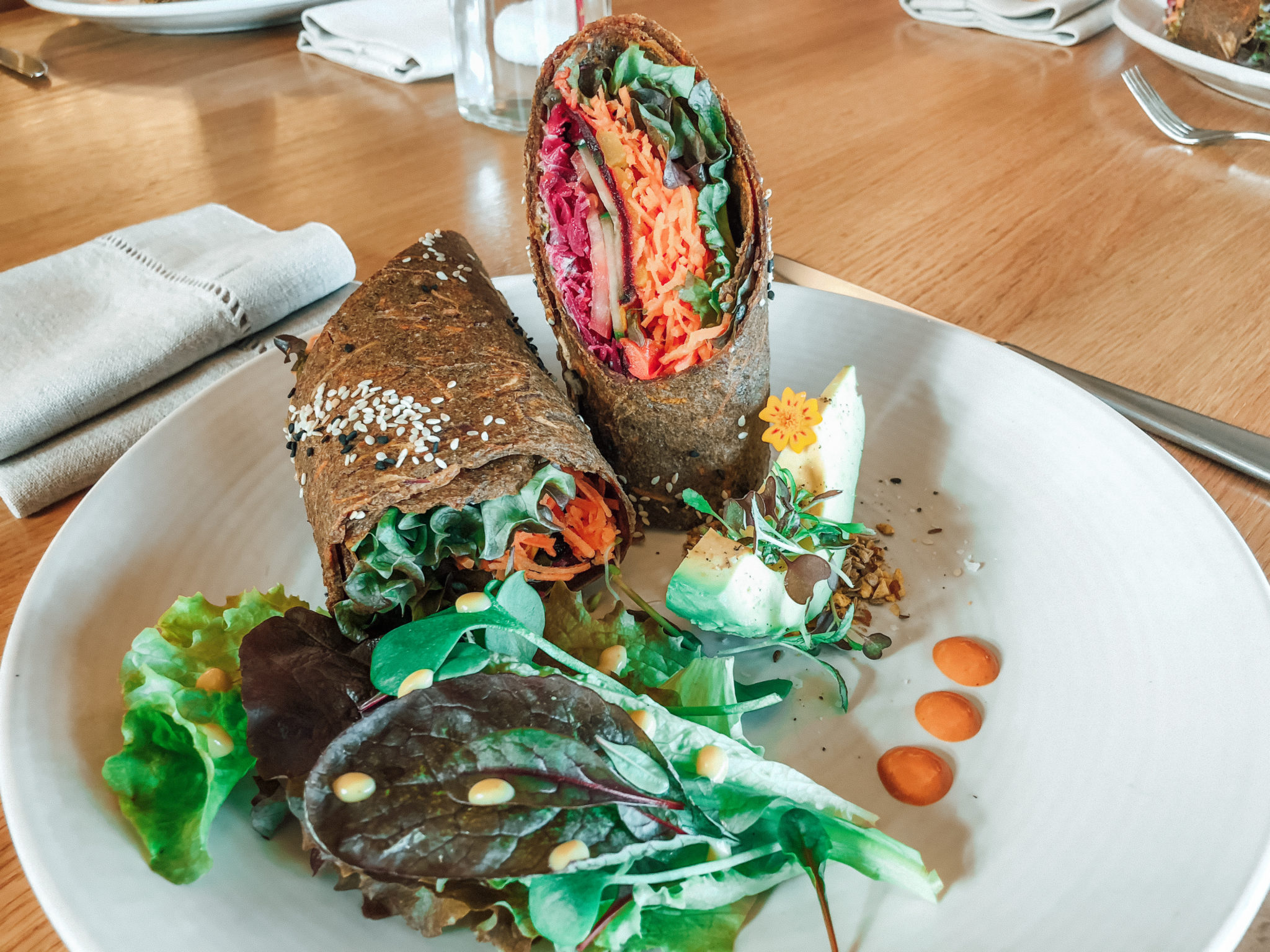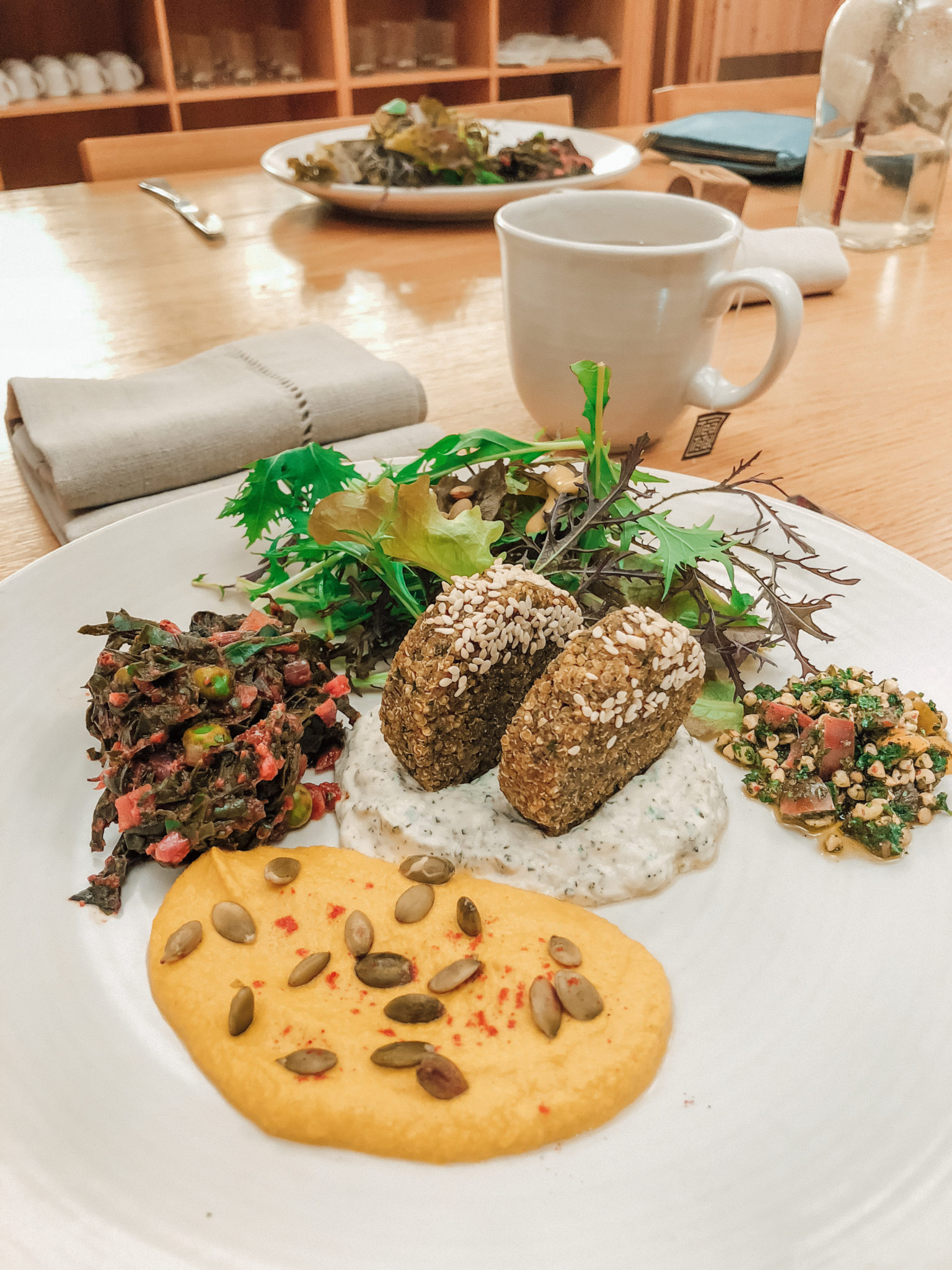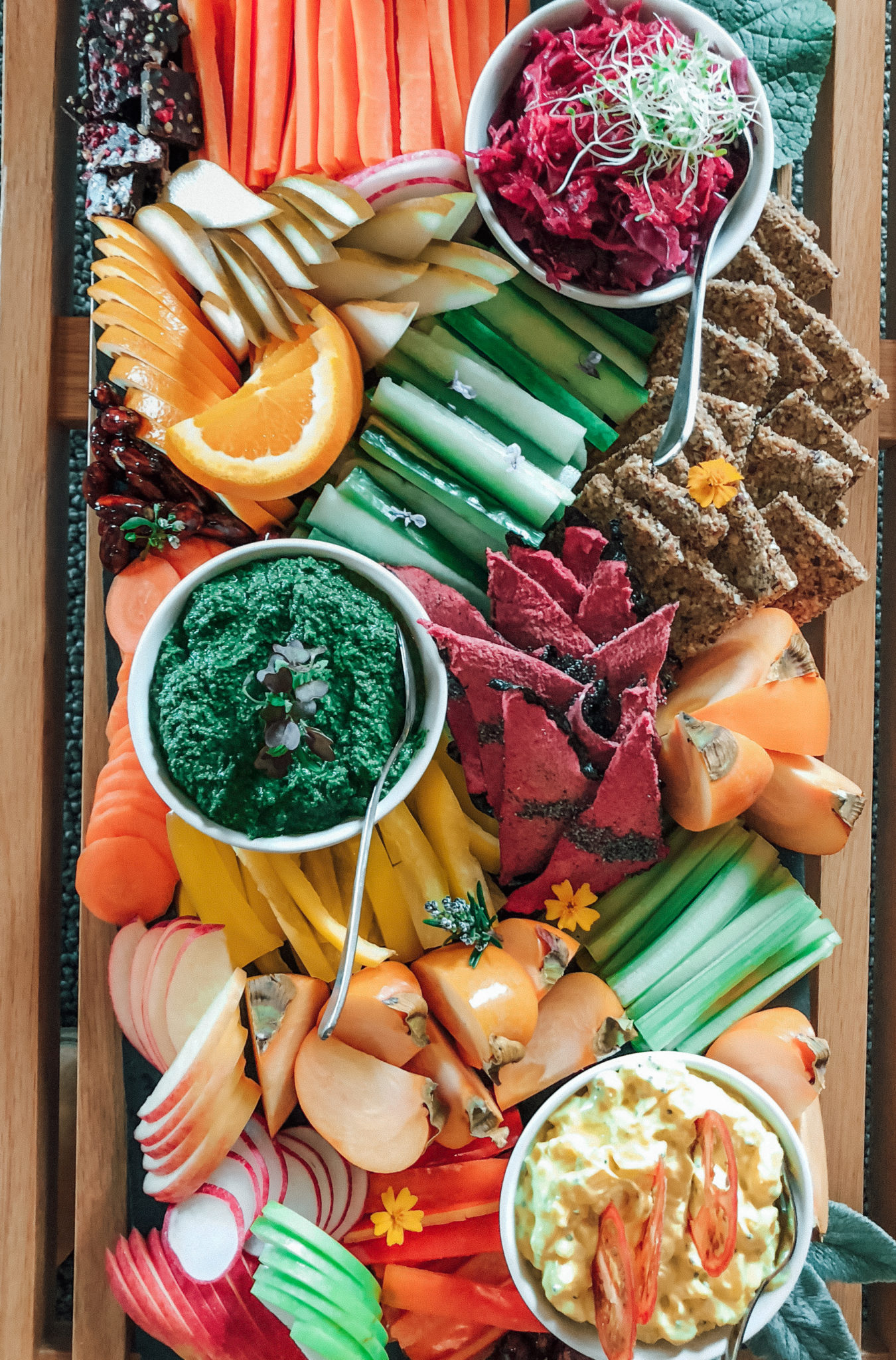 The Menu: A Raw Food Detox Plan
As a twelve-year vegetarian and recent convert to veganism, the raw food meal plan was one of the most exciting aspects of my week at Aro Ha. There's a complete ban on caffeine, sugar and gluten to kick-start your new lifestyle (should you choose to adopt) and completely detox your body from the inside out.
As you arrive at Aro Ha you will be welcome by a large raw food platter of vegetables, fruits, nuts, and raw dips. Immediately our group begins to discuss how great raw food can taste and our expectations are set high for a week of delicious meals.
Breakfasts, lunches and dinners are all impressive adventures in raw (un)cooking and suffice it to say there wasn't a single meal that didn't delight the entire group. From kimchi to kombucha, the week is filled with mindful eating practices and education to a healthier digestive system and relationship with food.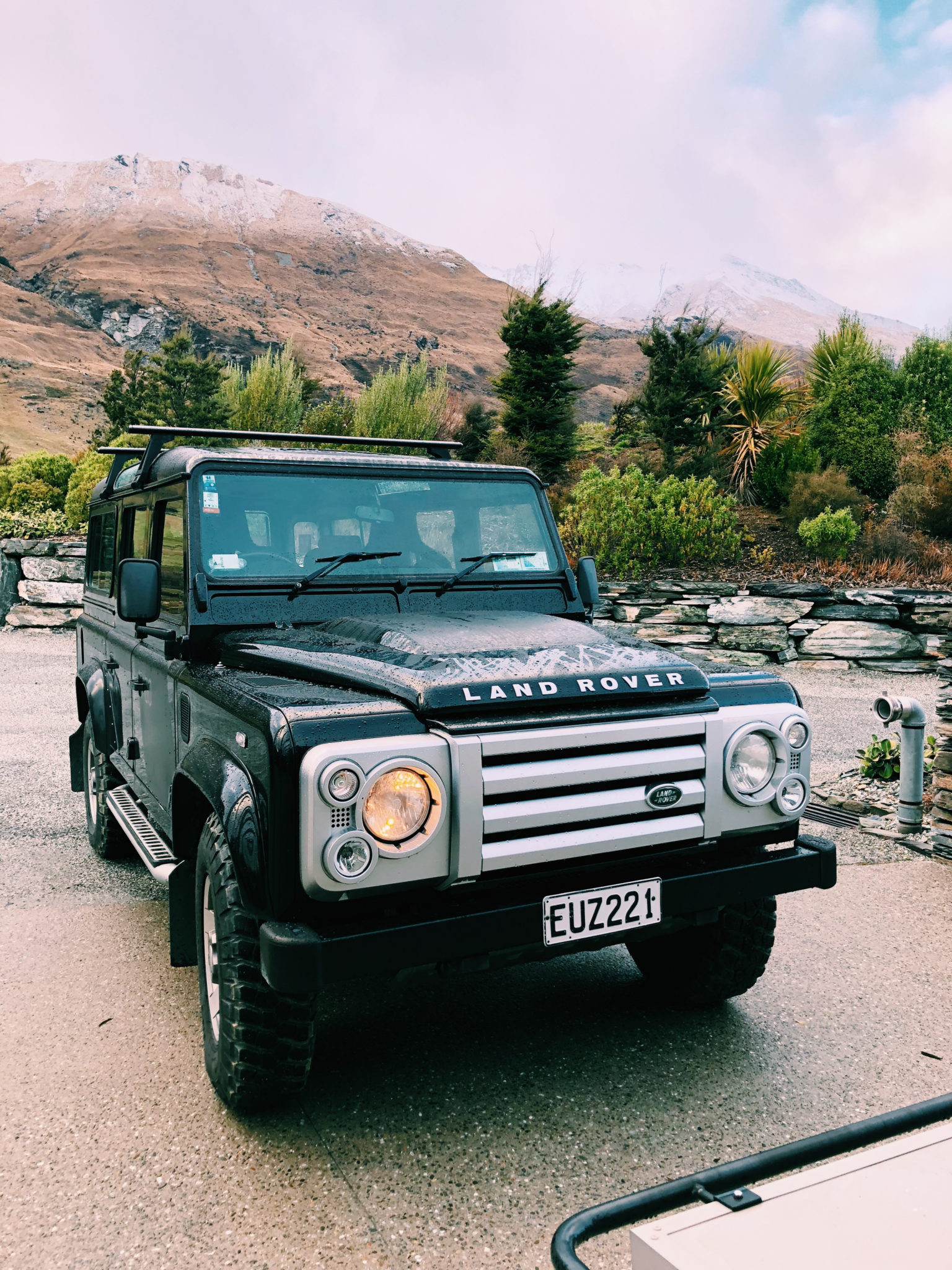 A Daily Program of Outdoors Fitness & Indoors Meditative Practices
To complete the detoxification process, the Aro Ha program is filled with active pursuits that quickly fill each day. Symbols chime to wake you prior to sunrise, promptly followed by an hour long Vinyasa style yoga practice that concludes as the sun rises over the mountains.
Breakfast is served immediately afterwards to fuel yourself for the hike ahead: a 3 or 4 hour circuit along one of the many trails surrounding the lodge.
Shortly after lunch there will be a designated amount of time to enjoy the sauna and spa facilities, which is later followed by strength training and a Yin yoga session to rest your body and mind after a long day of activities.
Aside from outdoors pursuits, the program also aims to encourage an inward journey toward mindful thinking, breathing, and meditative practices. While this was the element of the program I struggled with most (my brain is pretty actively wired), it was a great introduction to a more balanced lifestyle with wellbeing at the core.
By the end of the week I was a couple of kilos later (both literally and figuratively in emotional baggage), enlightened to carry-out ongoing self care and eager to take up a daily yoga practice regardless of where I am in the world (hint: there are a great range of 30-45 minute flow practices on Youtube to follow when you can't make it into the studio).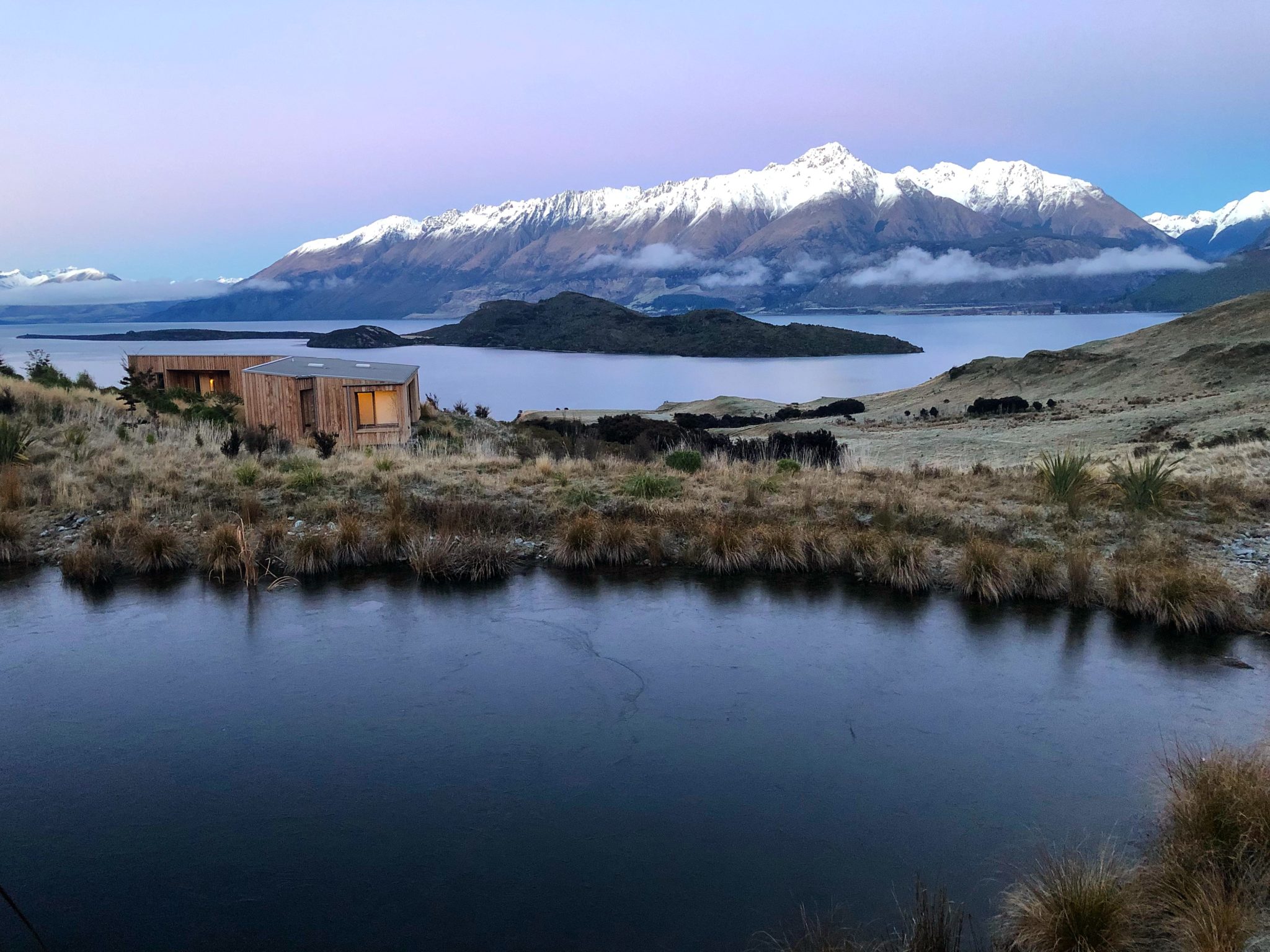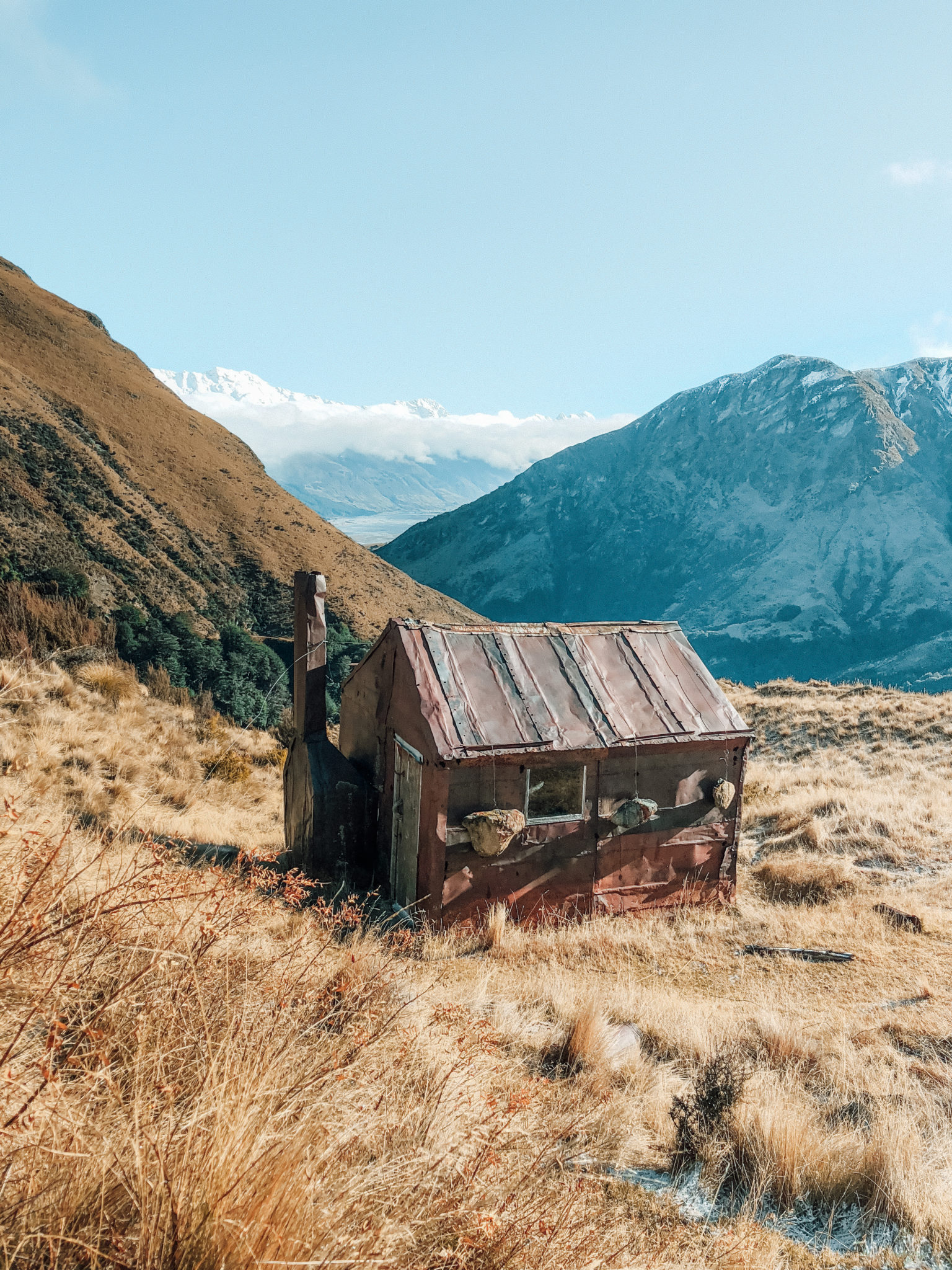 An incredibly warm thank you to the team at Aro Ha for arranging my stay and welcoming me for this experience. All opinions and photos are my own and I couldn't recommend the experience highly enough!