Every so often I come across a place in my travels that is so magical and unspoiled that I would rather keep it a secret for myself. But alas, it would be an injustice not to share Norfolk island with you and encourage you to book a holiday here, as it is honestly one of the most incredible destinations I have discovered in a long time.
As a small town girl (originally from a town on the North West coast of Tasmania), the kind of holiday I appreciate is one where I feel welcomed by the locals. I also want to know where to find the best coffee in town. And if that is not essential, I don't know what is! Norfolk Island is just that, along with the tranquillity, untouched nature and incredible scenery.
Arriving in Norfolk Island
We landed in Norfolk Island after a short two-hour flight from Sydney, Australia. My boyfriend and I were on the way home after a month of travels in Europe, so the decision to take an island escape before landing at home in Tasmania worked out in our favour as we had a few days over the weekend to adjust back to the timezone before heading back to work for the week.
Although Norfolk Island is an outlying territory of Australia, you'll need to pack your passport and be prepared to fill out immigration forms for your arrival and departure, as the island has its own procedures and as you will soon find out, feels like a world away from mainland Australia.
After passing through customs and immigration and collecting our bags, we found our rental car in the parking lot with the keys in the ignition ready to go. Odd, you might think? We thought so too. As it turns out no one on the island locks their cars or houses as the crime rate is extraordinarily low thanks to the strong community presence.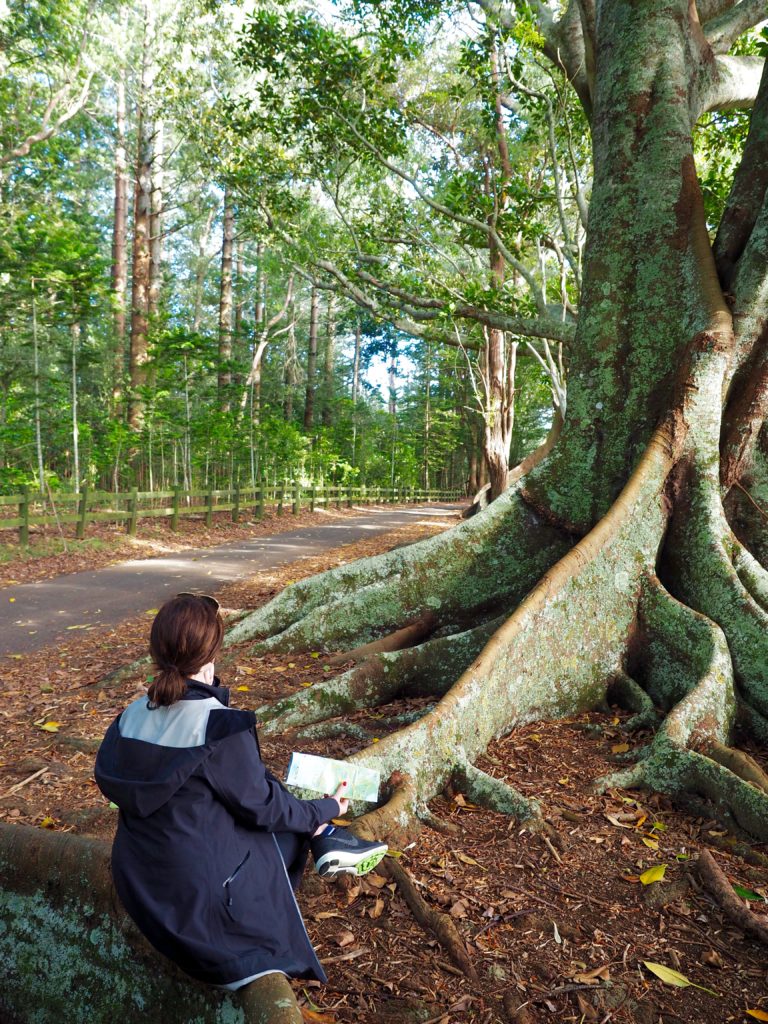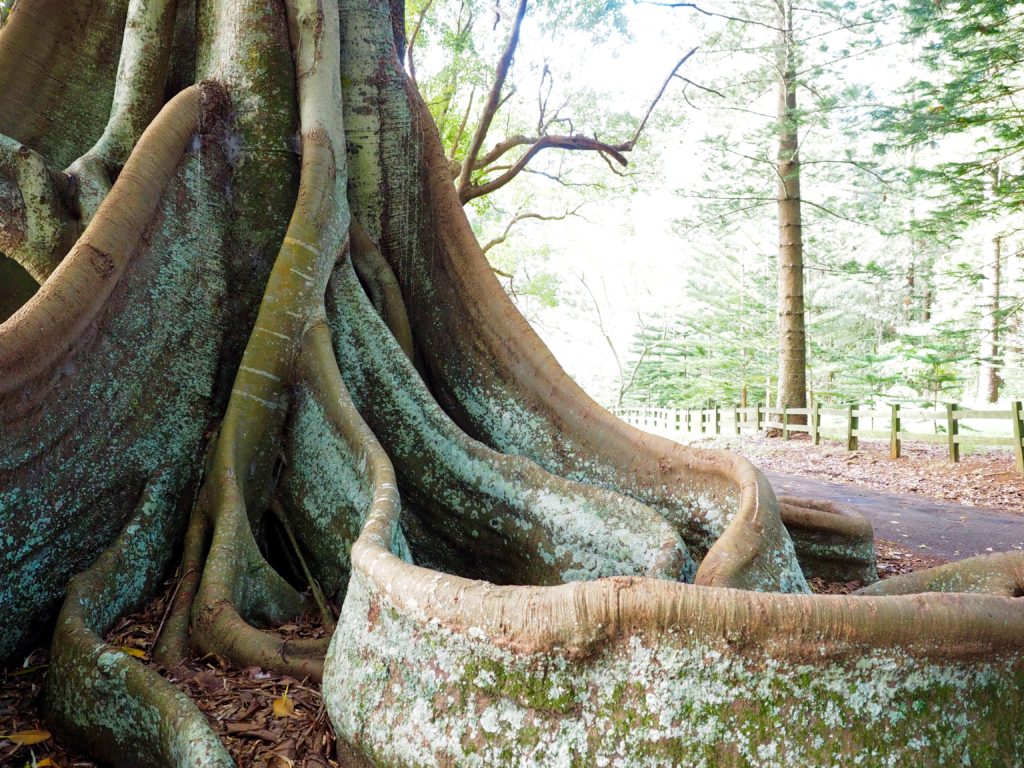 Everything you Need to Know About Norfolk Island
Before visiting Norfolk Island I didn't know a whole lot about it. To be honest, I had never even heard of it before. Norfolk is a small 34.6 kilometres squared island located 1600 kilometres off the coast of Australia. At just two hours in flight time from Sydney, it truly feels like a world away from reality with the small town community vibes, great food, and of course some of the best scenery on offer in the South Pacific.
Although located in the South Pacific, Norfolk has a unique blend of being somewhere between Australia and New Zealand, with much less Polynesian influence than the likes of other Pacific islands like Easter Island, Fiji or Hawaii, but still hosts a great deal of cultural history.
Once a penal colony for convicts "of the worst kind", Norfolk is frequented mostly by history buffs and nature lovers, as the island has so much to offer in both fields. There are a handful of museums to visit if you wish to indulge in a little colonial history, however if you're anything like me you won't be able to give up the temptation of taking the time to kick back, unwind, and enjoy island time (that is, if it doesn't get done today, it will get done tomorrow!)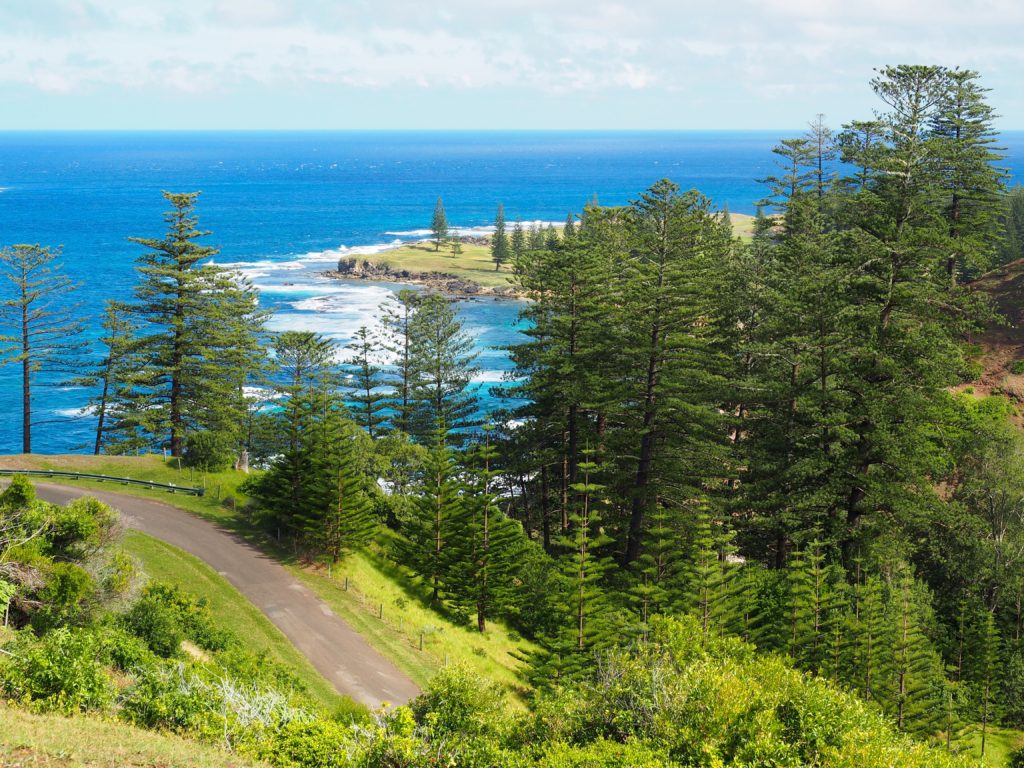 Why Go to Norfolk Island?
This is perhaps the single most underrated destination I have visited in Australia. While it isn't known to the masses, those who have visited have either moved to the island to live permanently or come back year after year as they instantly fall in love with the place. I myself will fall into the latter category and can guarantee I'll be back within the year.
The island has everything and more to offer visitors, with incredible cuisine, friendly locals, and untouched nature from pine tree forests through to rainforests and dramatic cliff faces with panoramic ocean views.
But what made it stand out (and why am I so crazy about it!?) This was the first destination in years where I have taken the time to switch off and enjoy my surrounds. I wasn't searching through my handbag for my mobile phone or walking in to a cafe with my laptop under my arm – for the first time in as long as I can remember I just wanted to be present and live in the moment. The feeling is indescribable beyond that!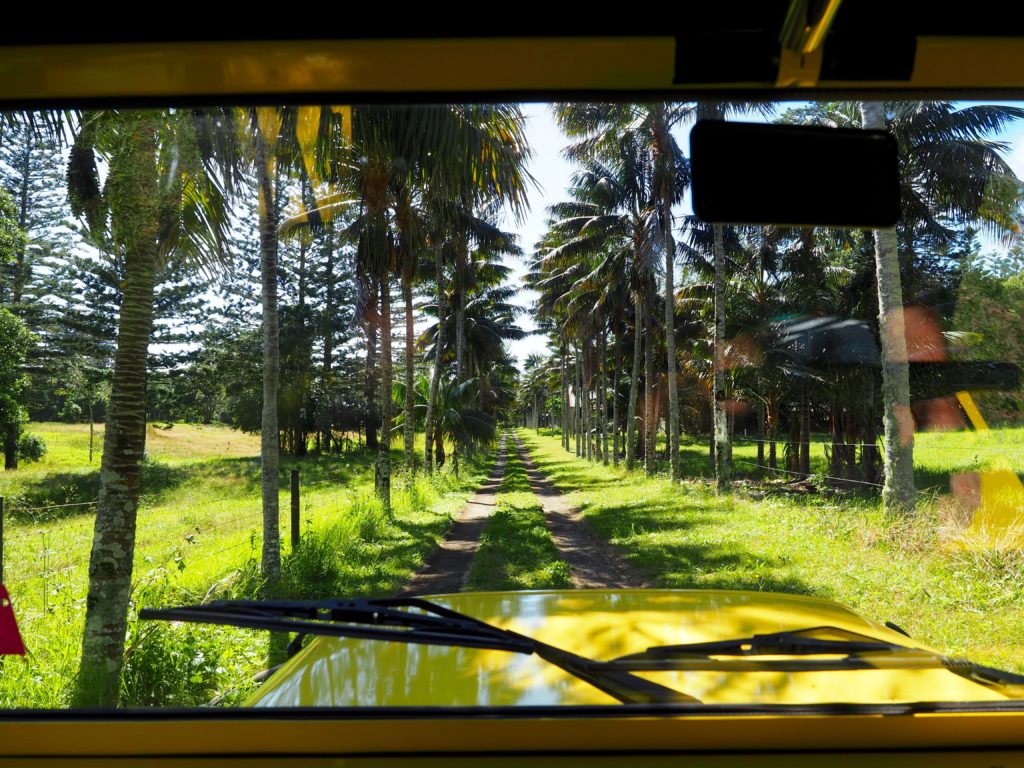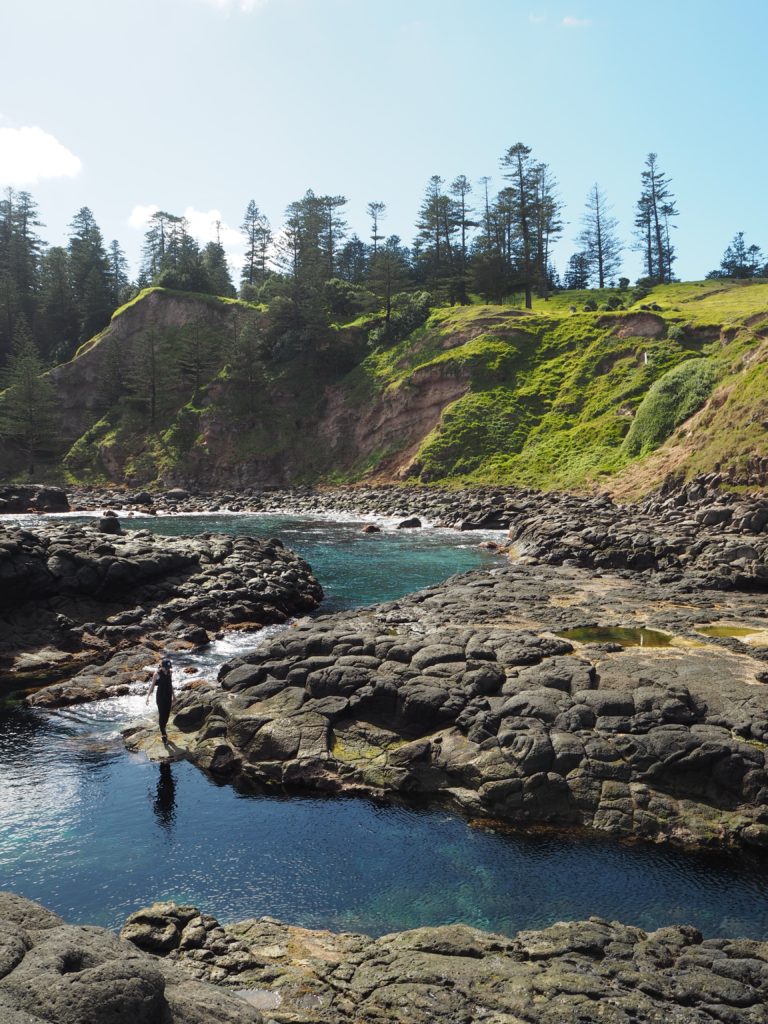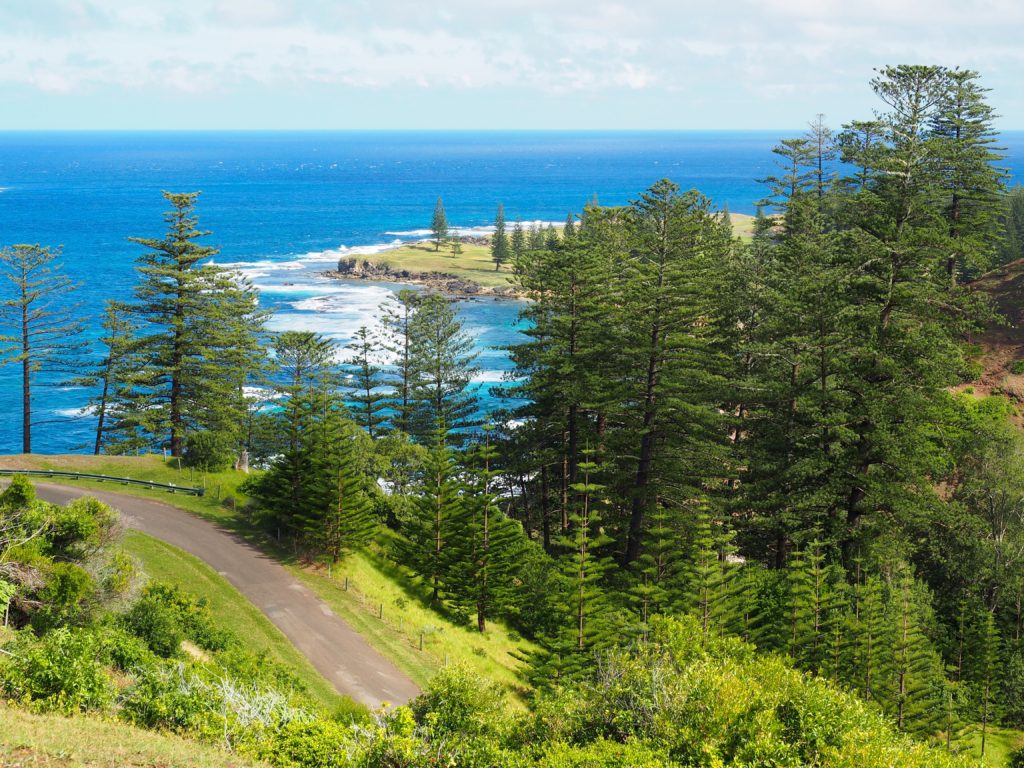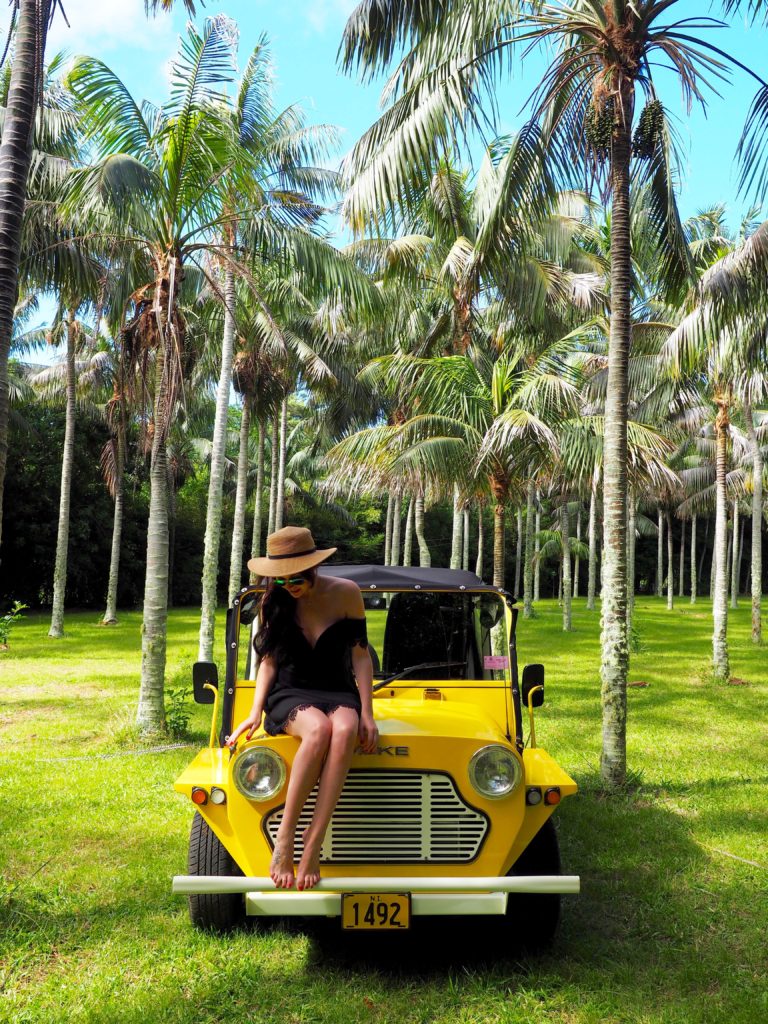 A warm thanks to Norfolk Island Tourism for arranging my visit to Norfolk Island! All opinions and oodles of photos are my own. See more of my adventures on Instagram.