This series has been really fun so far and its about to get even funner with a trip to Barcelona – the crowning jewel of Catalania! With oodles of colour and charm around every turn, there is so much to see here that you will almost certainly want to return. If you have just a few days in Barcelona then get ready to hit the ground running as there is so much for you to see, do, eat and drink here in Gaudi's city! This is our complete Barcelona bucket list.
The complete Barcelona Bucket List
1. Juice up at Boqueria Market
To revitalise from the flight (any excuse will do) head straight for Boqueria Market and score yourself a 2 euro (give or take) fresh juice. There are plenty of goodies to stock up on here but the fresh juice is outta this world!
2. See Gaudi's Masterpieces in the flesh
While museums are great, no museum in the world could trump the open air museum that is Barcelona – filled with the artistic creations of Gaudi himself. The city is quite literally filled with his magnificent works, but you could begin with: La Pedrera, Casa Vicens and Casa Batlló.
3. Visit the Picasso Museum
Understanding Picasso's connection to Barcelona will explain much that there is to know about Picasso's formative years. The museum is open every day except Mondays; 9am-7pm.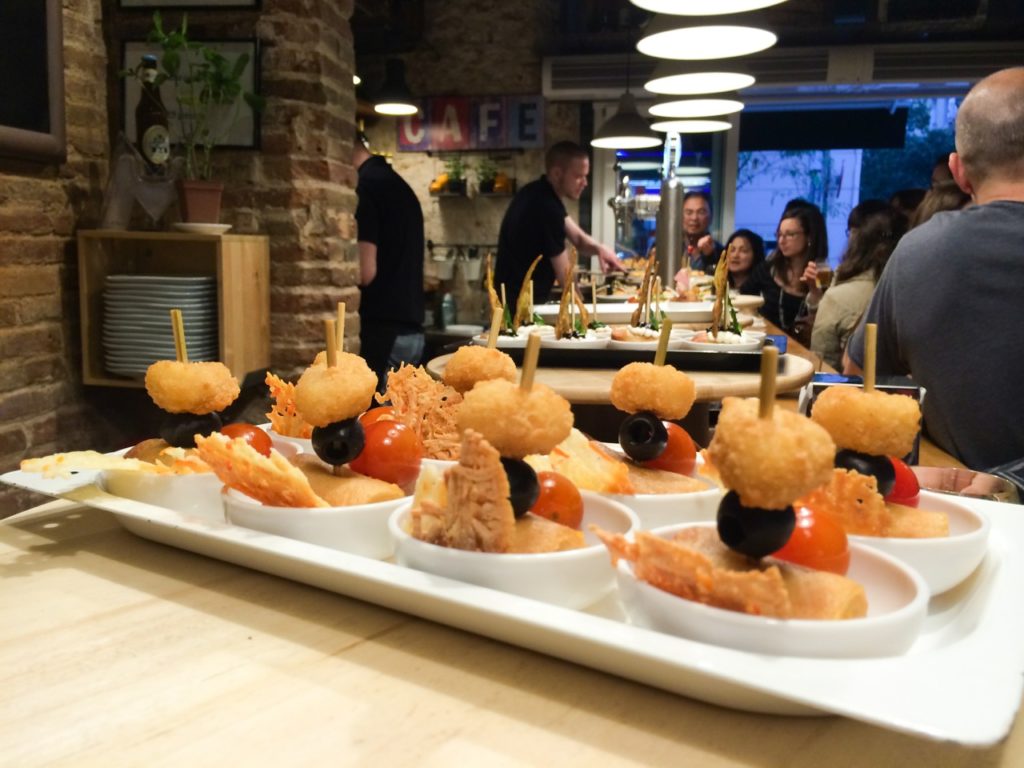 4. Tapas, Tapas, Tapas!
Undeniably one of the best things you can do with your time in Barcelona is eat as there is SO much great food to get through whilst you're here! Tapas are the preferred food item of choice, as they will allow you to eat small portions and subsequently make your way through many flavours and dishes on offer. The best idea to guarantee great food is to enjoy a local tapas walking tour one evening – you won't regret it!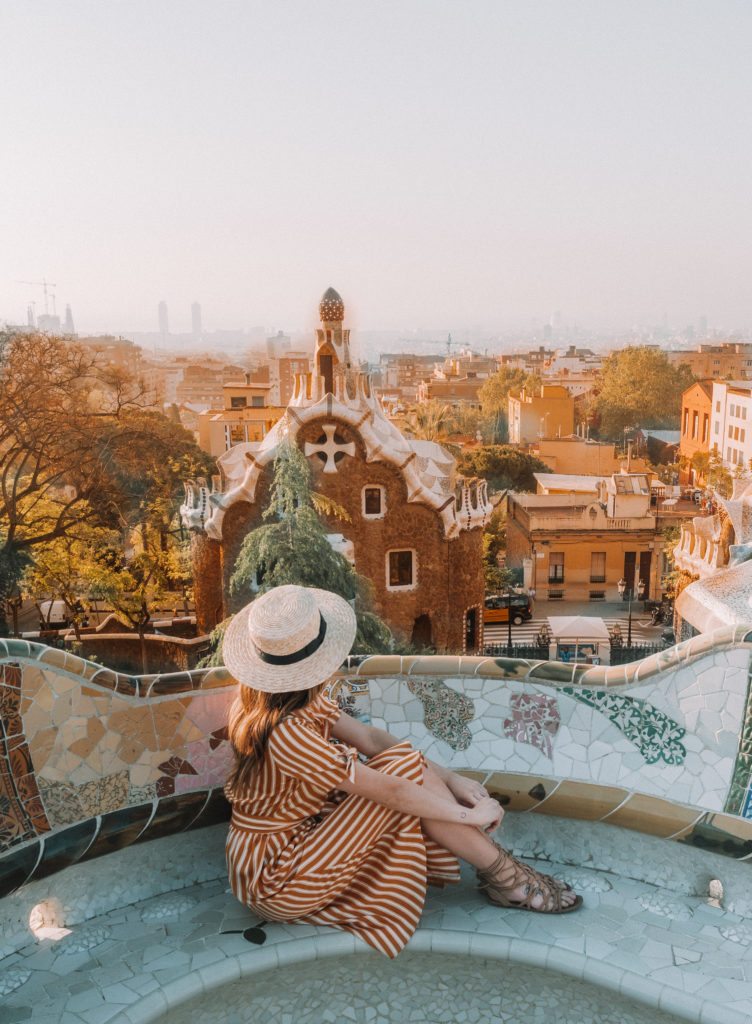 5. Check out the view from Park Güell
Arguably the most iconic image of Barcelona in the days of social media is Park Güell. This public park overlooks the city and features some of Gaudi's most impressive works (though be sure to check out many more across the city!)
6. Drink Sangria
Sangria is a popular drink in Spain and one taste of the deep-purple fruity drink will soon show you why! This delicious beverage is a combination of red wine, chopped fruit, a sweetener and brandy. Delicious!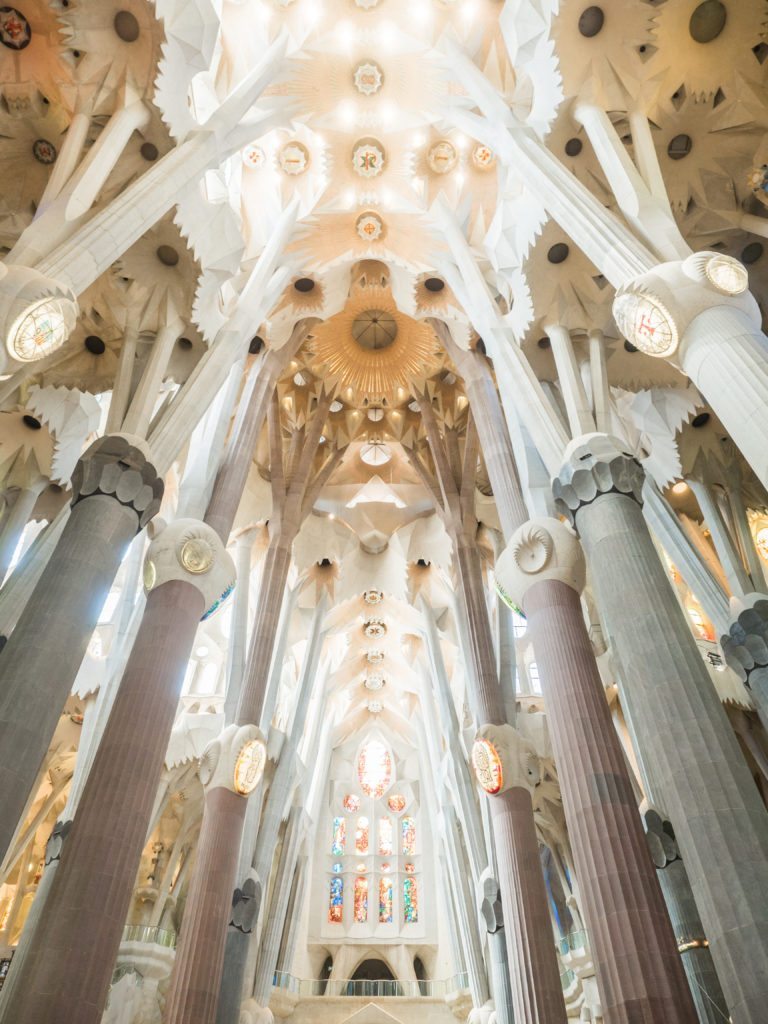 7. Visit the Impressive Basilica of the Sagrada Familia
Just. Go. Seriously. This Basilica would have to be one of the most impressive in Europe – the architecture is just beyond what words can describe!
8. Wander through the Gothic Quarter
If you're looking for somewhere to spend a few hours with ample photographic opportunities, then make your way over to the gothic quarter and wander the endless streets for all the inspiration one could ever need.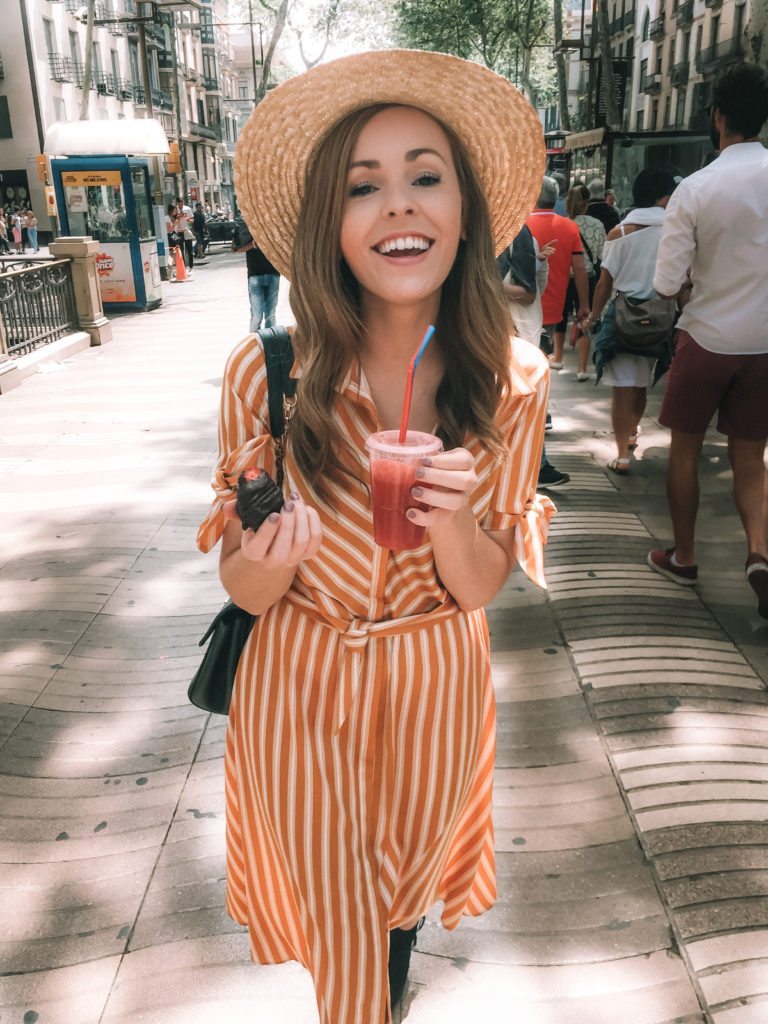 9. Walk La Rambla
As the main thoroughfare street in Barcelona, La Rambla is full of entertainment, shopping, great eats, and lots of little hidden gems off the main street.
10. Try Cannelloni, Catalana style
Although its origins are Italian, this Catalanian style Cannelloni deserves a title of its own. Find it at Cervecería Catalana.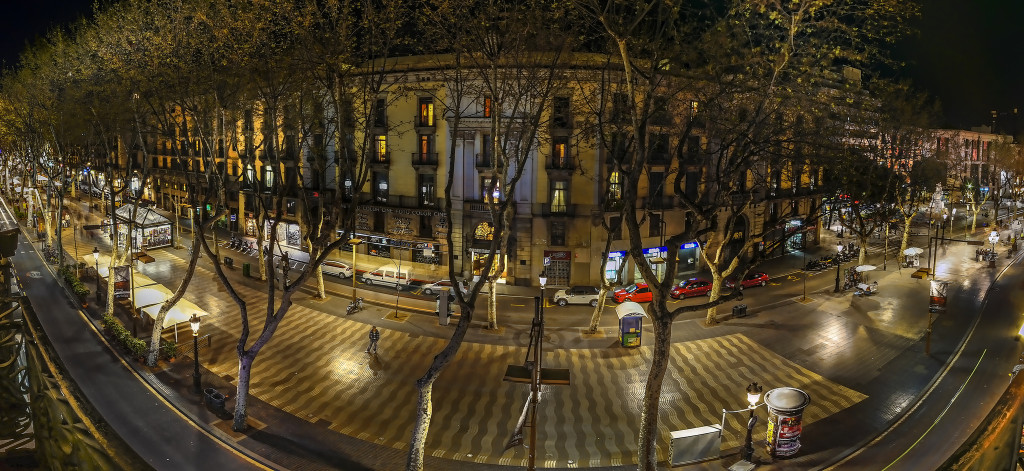 11. Enjoy a picnic in Parc de la Ciutadella
If you're dying for a Sunday stroll or just want to escape the hustle and bustle of Barcelona for a short while, head on over to Parc de la Ciutadella for a lush, green wonderland. There's also a zoo!
12. Hike up Montjuïc
Looking for another great view over the city that is entirely free? Head over to Montjuïc.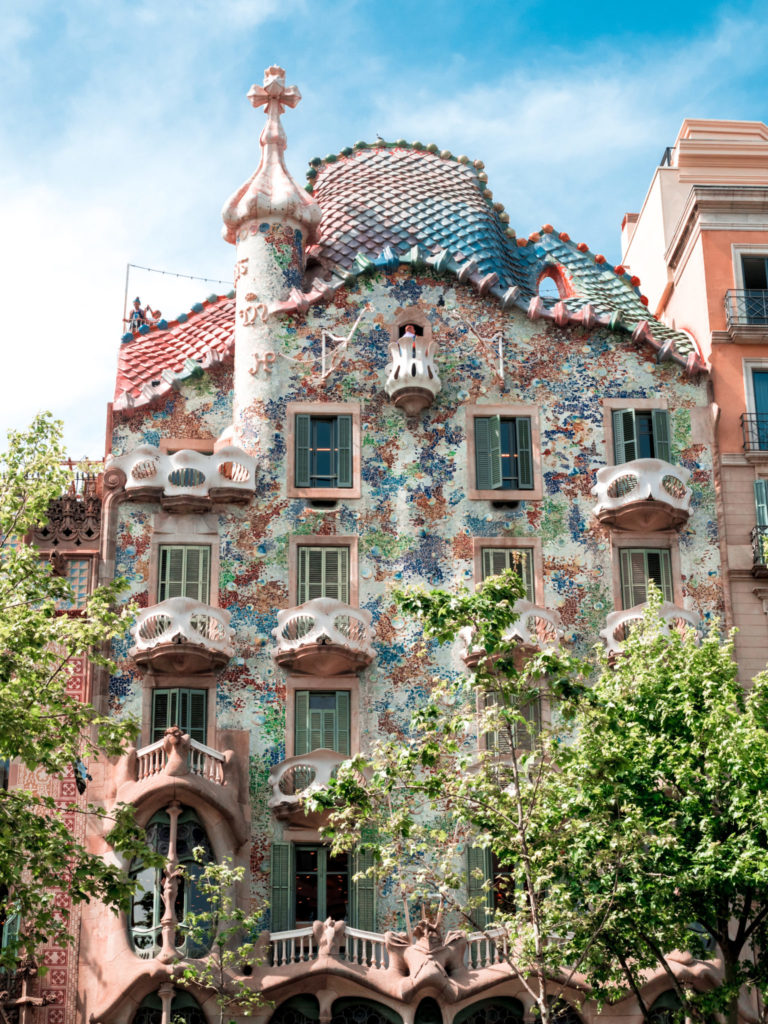 13. Casa Batllo
Okay so technically this has already been mentioned (its another one of Gaudi's fabulous creations), but it deserves its own mention as it really is such a sight – you cannot miss it!
14. See a Flamenco show
If you want to get a little insight into local culture, then book yourself into an evening Flamenco show — so much fun!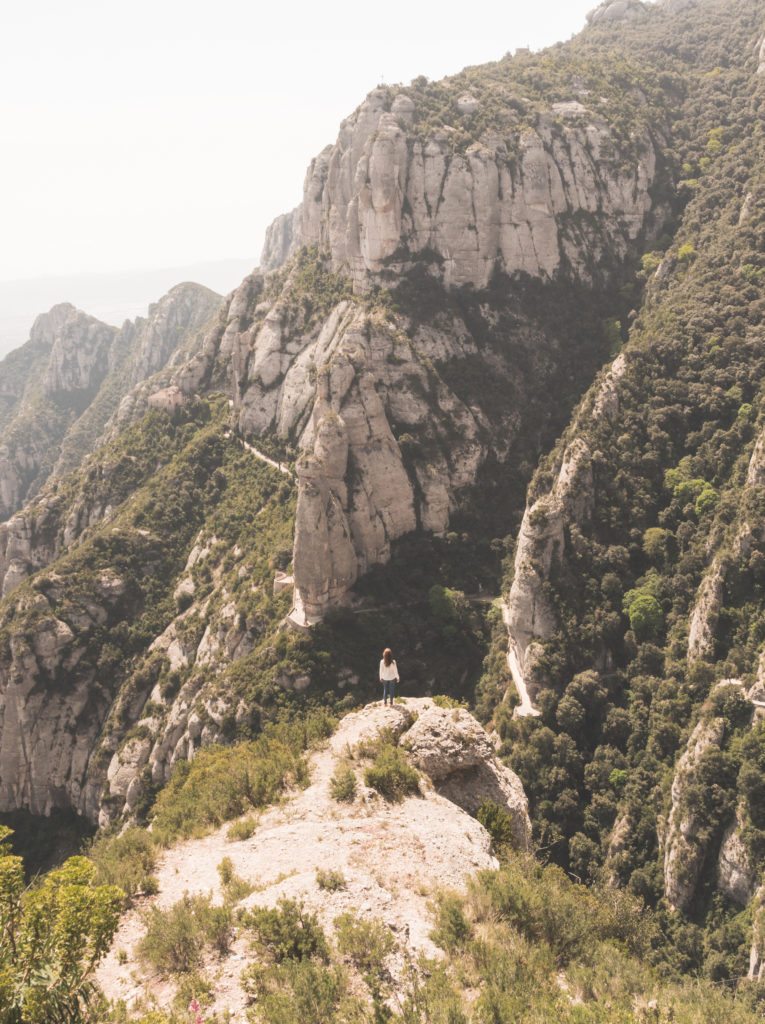 15. Go on a day trip to Montserrat
If you're looking to get out of the city for a day then a trip to Montserrat is incredibly worthwhile. As the most popular day trip from Barcelona you'll be joined by many others, but the views from this peak are incredible!
Still want more? Follow along on Instagram for more!