I was so excited by the fact that I was about to visit of the world's most photographed, most visited, and most impressive UNESCO World Heritage Sights, that I forgot to do my research. I was like a kid on Christmas day the minute I arrived to Machu Picchu and got my first glimpse of the Inca ruins with my own eyes (and not through my computer screen). So to help you avoid making the same mistakes I did, before you go to Machu Picchu here are 10 things you need to know:
Avoiding the Crowds
The first assumption I got terribly wrong was to inaccurately assume that there would be less crowds first thing in the morning, when Machu Picchu opens at 6am. In fact, the best time of day to visit is in the late afternoon, between the hours of 4-5pm, when all of the day visitors from Cusco have left. That allowed me to take the following (much more ethereal) photo: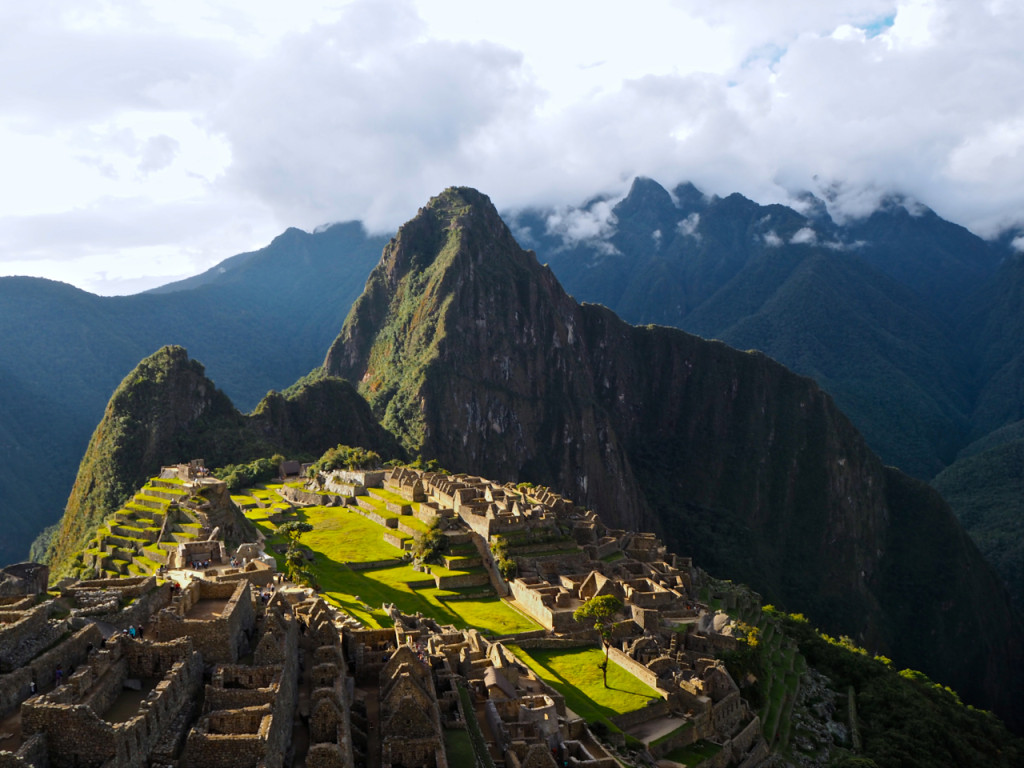 Where to Take the Best Photos
When you arrive at Machu Picchu, the first thing you will realise is that there's a maze of paths leading in every which way and you're not entirely sure which will lead you to the best photo opportunities. The truth is that it is best to explore, but if you're looking for that 'postcard Machu Picchu photo', you'll find it at the Guard's House on top of the highest peak inside the ruins. Elsewhere you can get photos from a further distance (providing great overviews), but you'll need to commit to a day hike. The easiest of these is to actually walk part of the Inca Trail (in reverse) which will take you 2-3 hours round trip. If you book in advance you could also consider "The Machu Picchu" hike which very few visitors know about. This is arguably where you'll find the best photo op.
Time of Year to Visit
While Machu Picchu is busy year-round, the "dry season" (May through October) is the most popular time of year to visit, as well as the Christmas/New Year period.
Sun & Bug Protection
It probably comes at no surprise that the sun is harmful way up there in the clouds. Don't forget to pack sunscreen AND bug spray, as Machu Picchu is quite literally crawling with the little buggers.
The Food at Machu Picchu is GOOD / GREAT
Before taking the 30 minute bus ride up to Machu Picchu from the small town below, I though I had better grab a snack in case I was hungry and couldn't find anything up there. But in fact the food is x100 better up at the site at the snack bar or Belmondo lunch buffet. Vegetarians fear not, there's a great veggie quiche on offer for $6.20. There are healthy options: wraps, sandwiches, etc. and also hot dogs, soft serve ice cream, etc. It is also quite inexpensive considering the location.
Stamp your passport
You'll need your passport to enter Machu Picchu, so while you're there why not grab the free passport stamp on the way out. It is located on the right hand side as you leave, just before you pass through the exit gate. It looks like this: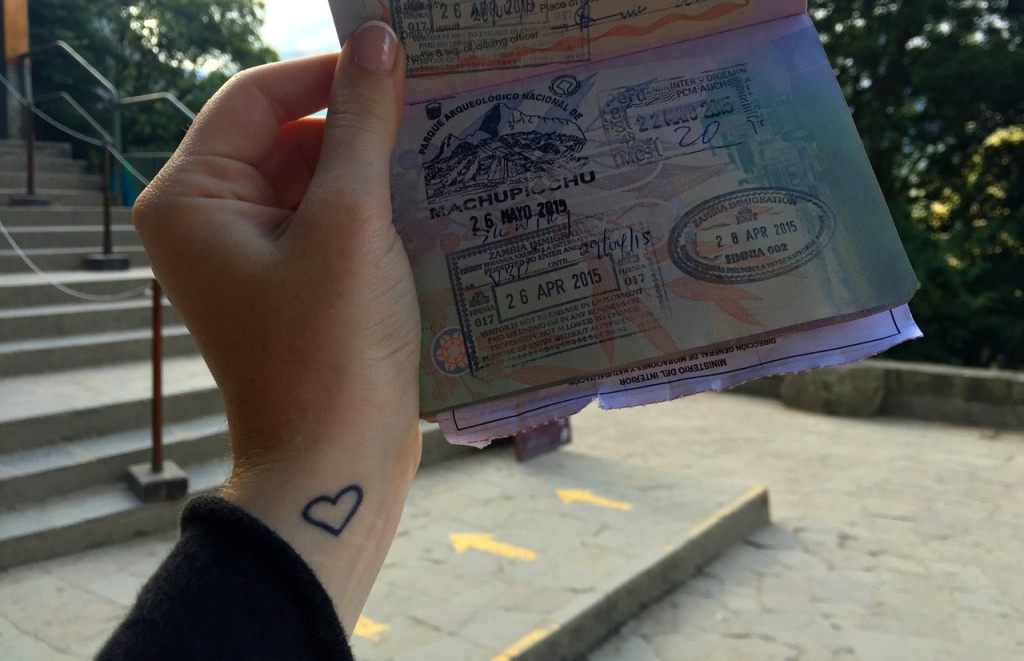 Altitude
I've never had too much of an issue with altitude sickness nor have those around me, but it is worth mentioning for those concerned about the effects of altitude sickness. First of all, contrary to popular belief, Machu Picchu is not the highest point in the Andes – it is instead one of the lowest. You will be at much higher altitudes in both the Sacred Valley and Cusco. However to avoid getting headaches or unnecessary diziness, drink plenty of water and chew coca leaves if you're really worried. It's entirely not necessary, but as you wish!
Restrooms
Are only located outside the site itself, so be sure to use before you enter or wait until you're on your way out.
Treks around Machu Picchu
If you want to get the most out of your visit but don't wish to commit to the famous 4 day Inca Trek, there are a great range of day hikes to be taken whilst here at Machu Picchu. If you want to trek the renowned Huayna mountain or Machu Picchu mountain, you'll need to book at least 6 months in advance.
Staying Overnight in Machu Picchu vs. Overnight in Cusco
As mentioned the best time of day to enjoy Machu Picchu almost entirely to yourself is the late afternoon before the 5:00pm closing time, which would require you to stay overnight in Machu Picchu. Many travellers choose to journey straight back to Cusco on the train instead, as it is much cheaper to stay at hotels in the city. But consider this: you've come all this way, wouldn't you rather enjoy it!? By staying overnight in Machu Picchu you can also return the following morning (especially good in case cloud coverage does not allow for good photos) and catch an afternoon train back to Cusco.