The cocktail scene in Paris has never been better. The city is catching up with the likes of New York and London and an array of speakeasies, glamorous terraces and secret underground dens are popping up every other month. We've hit the town, sampled the liquor and done all of the hard work for you, to create this guide to the Best 10 Mixologist Cocktail Bars in Paris.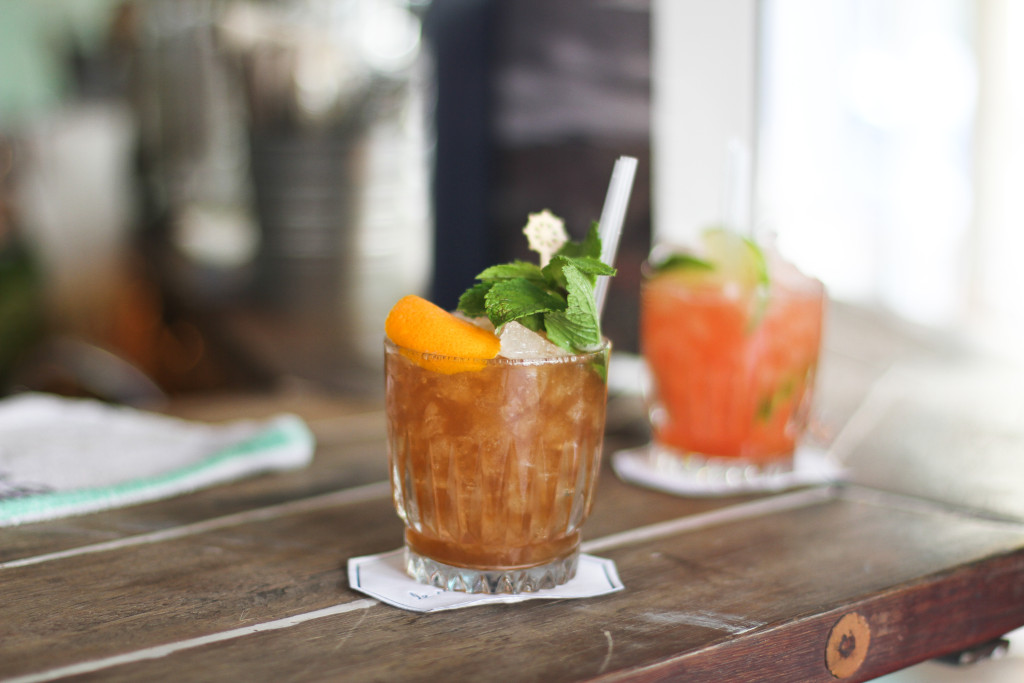 Le Mary Celeste
Chances are you might not have heard of most of the spirits, liqueurs or homemade syrups which go into the cocktails, but have faith in the mixologist bartenders who know their bourbons from their whiskeys. Each cocktail is a piece of art, especially when paired with the tapas style dishes or oysters on the menu.
1 Rue Commines, 75003 Paris,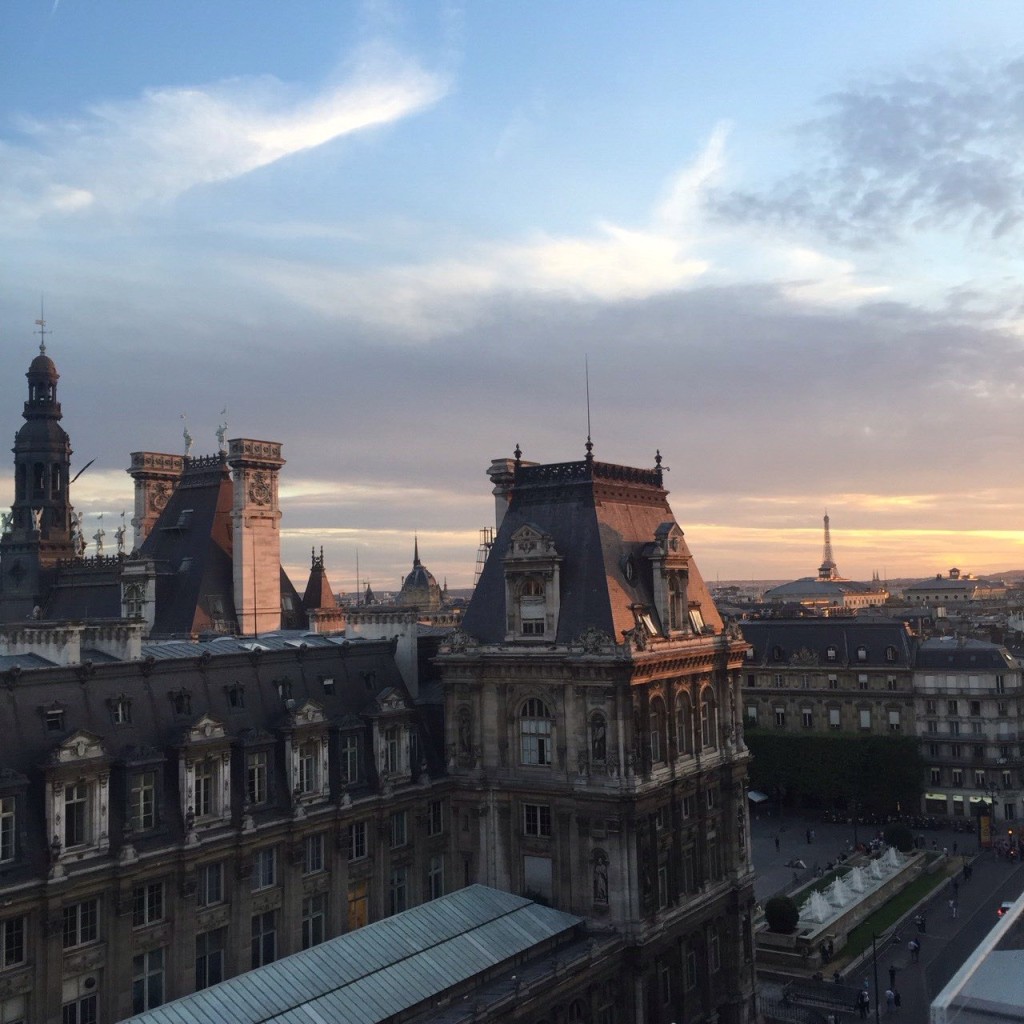 Le Perchoir
Le Perchoir has gained a reputation throughout Paris for its excellent drinks, convivial atmosphere and open terrace where groups flock come the summer months earning itself cult status as the 'Best Rooftop Bar in Paris'. The long queues are worth the killer views and watching the sun slowly set behind Sacré Coeur with a drink in hand is the icing on the cake. The first was such a success that a second has opened more centrally with views overlooking the beautiful and gothic town hall known as Hotel de Ville. (Photo by Where Kate Resides)
14 Rue Crespin du Gast, 75011 Paris
Candelaria
At the back of this casual and authentic Mexican jaunt, lies a clandestine cocktail bar that only those in the know frequent. Go right to the back of the restaurant and join the locals at one of the coolest mixologist bars in town where many of the drinks have a Mexican kick such as La Guèpe Verte, a concoction of chili infused agave tequila, agave syrup, lime juice and coriander.
52 Rue de Saintonge, 75003 Paris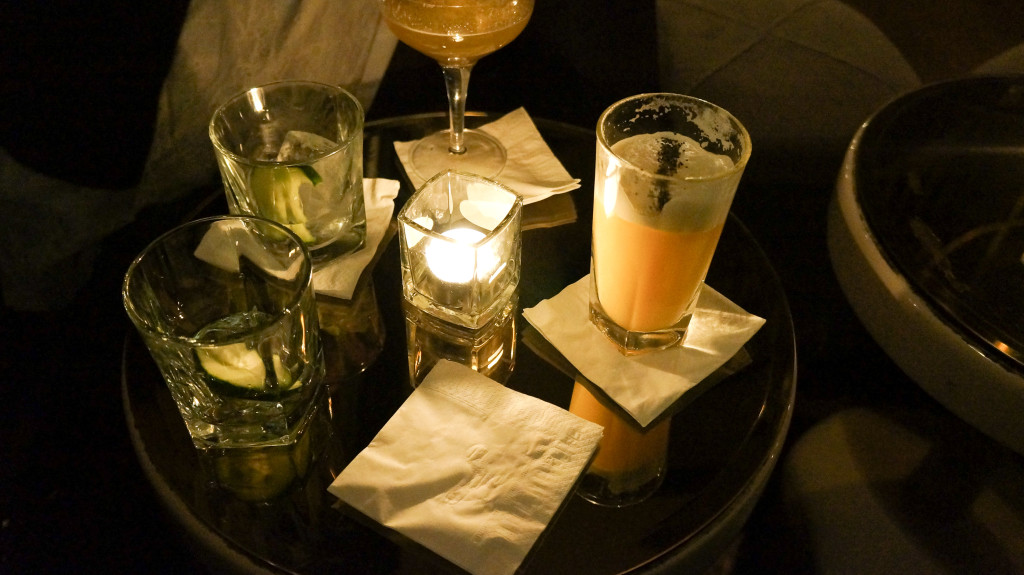 Experimental Cocktail Bar
Experimental is entirely hidden from eyesight and intentionally so. The exterior is blacked out so that only those who know of its location would ever enter. If you happen to be so lucky to know of its existence, inside lies a mixologist cocktail bar like no other where the art of cocktail making is taken as seriously as it could be.
37 Rue Saint-Sauveur, 75002 Paris
Le Mini Palais Bar
For one of the classiest spots in town for a nightcap, le Mini Palais is an excellent option. The bar is an extension of the celebrated restaurant and is located on a heated terrace with an eye-level view towards the Petit Palais and Pont Alexandre III.
3 Avenue Winston Churchill, 75008 Paris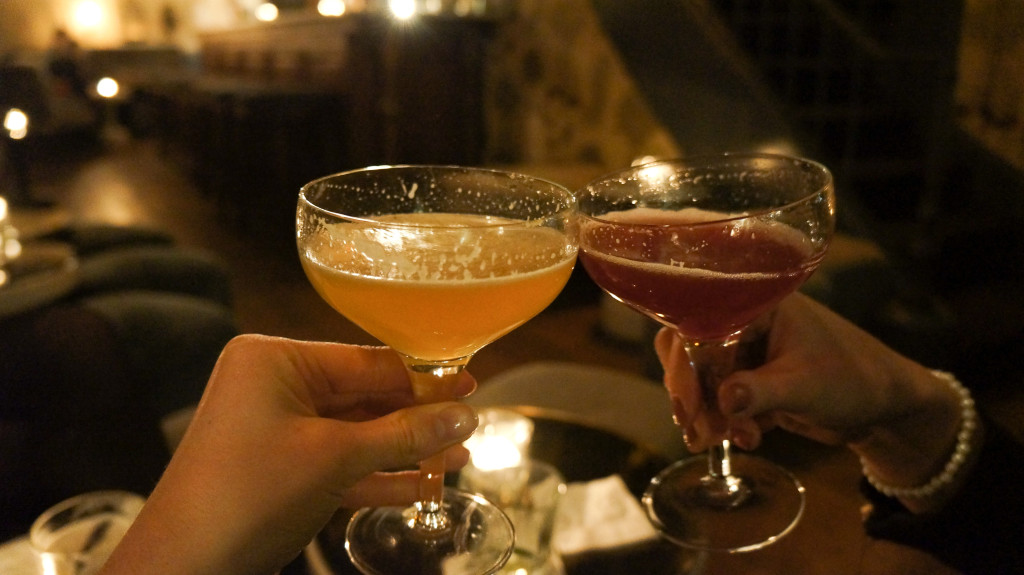 Le Ballroom du Beefclub
Owned by the same group who set up the aforementioned Experimental, Le Ballroom du Beefclub is of a similar concept. Hidden behind an inconspicuous black door, the telltale sign being the bouncer standing in front, give him a nod and you'll be permitted entrance to the underground speakeasy via a spiral staircase. Live jazz music and expertly crafted cocktails await making this Paris' best kept secret cocktail bar. If you get hungry, you can order a seafood platter or charcuterie board, among other apéro type dishes.
58 Rue Jean-Jacques Rousseau, 75001 Paris,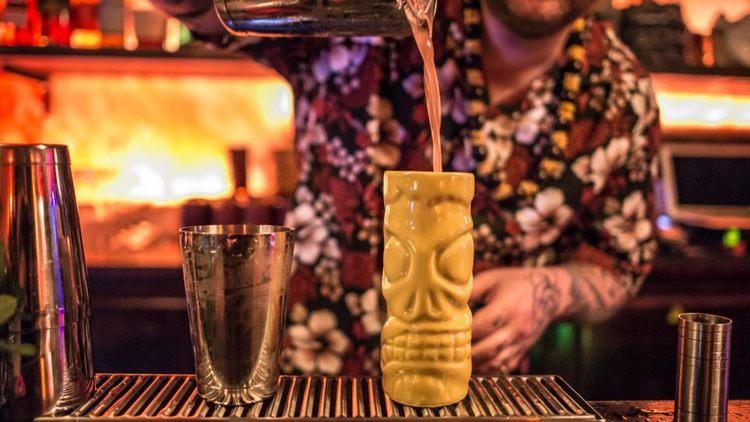 Dirty Dick
Dirty Dick is the tiki bar that has everyone talking about it. Located in the trendy So-Pi district, the place is bursting with crowds who know how to have a good time and bartenders sporting Hawaiian-inspired shirts who know how to make a good cocktail. Try the signature Zombie, a lethal concoction of several rums, herbs and tropical fruits served in a tribal mask imprinted cup. (Photo by C Griffoulières)
10 Rue Frochot, 75009 Paris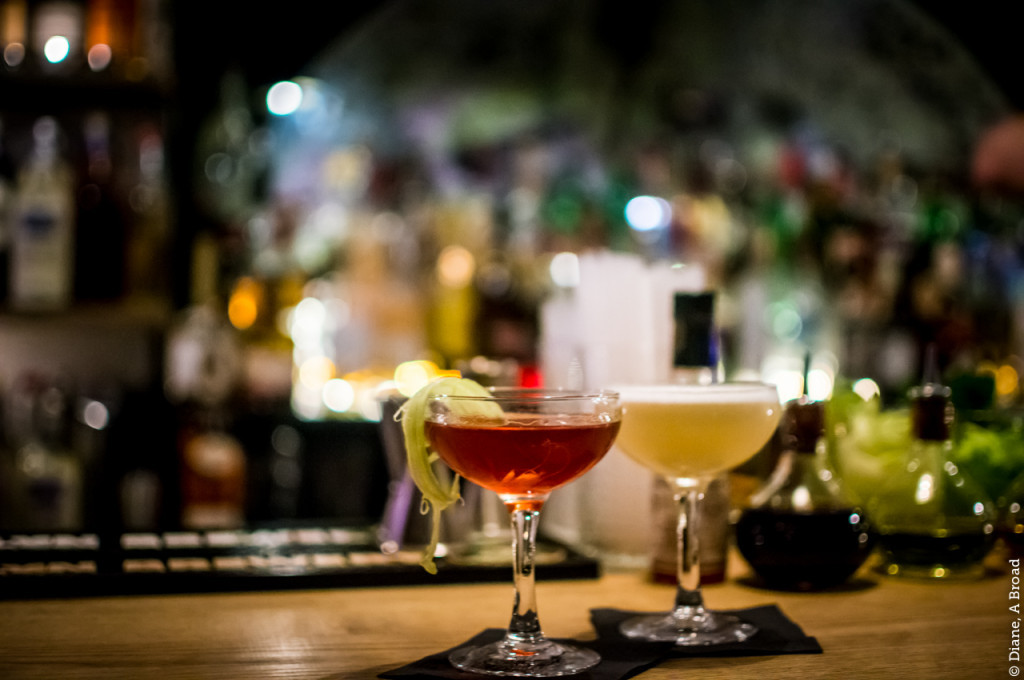 Glass
Just up the road from Dirty Dick, lies this American-inspired up-market cocktail bar which gets everything right. Bottled beers are served with gourmet hotdogs and house-made pickles. Expect your craft beer to be paired with and proceeded by a lethal shot. Glass is fun, funky and different to any other bar in the city and is exactly what Paris has been missing. (Photo by Diane Abroad)
7 Rue Frochot, 75009 Paris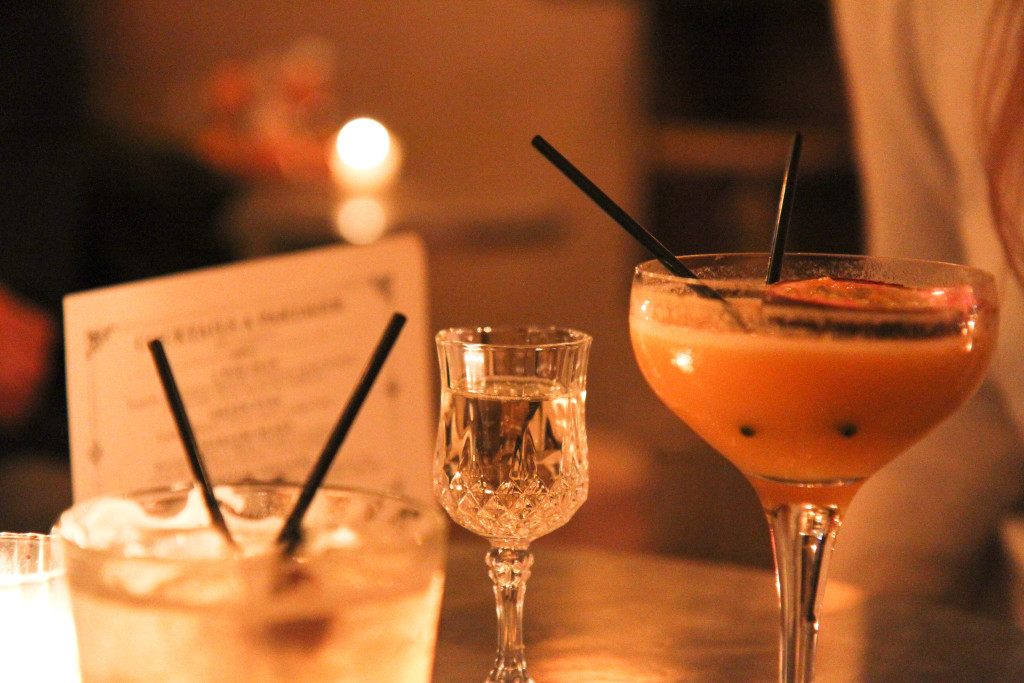 L'éclair
Located along the bustling rue Cler, this café/bar is as Parisian as cocktail bars come in Paris. They serve a wicked porn star martini made with passion fruit, vodka and a shot of prosecco on the side.
32 Rue Cler, 75007 Paris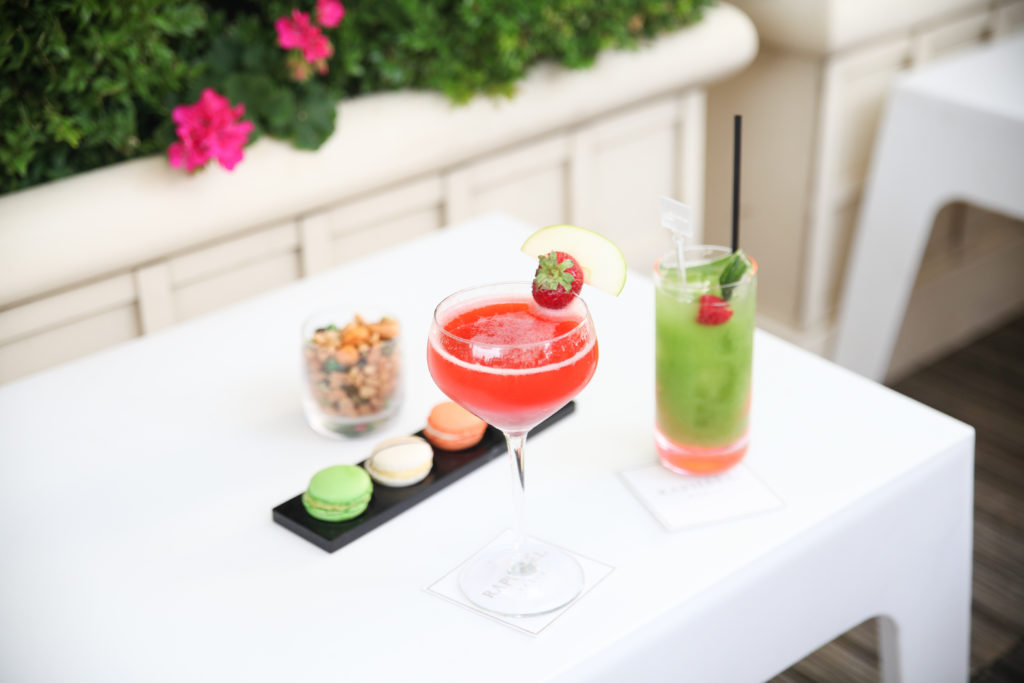 Hotel Raphael
The bar with the best view over Paris would have to be Hotel Raphael. The terrace of this 5* luxury hotel offers a breathtaking panorama of the iconic Eiffel Tower to one side and the Arc de Triomphe to the other. The cocktails are equally as good as the view, however they don't come cheap at 30 euros a pop. They do however get served with a side of complimentary macarons and nuts.
17 Avenue Kléber, 75116 Paris
Photography and words by Faye Bullock