Everyone wants their first experience of LA to be memorable – a walk down the Hollywood walk of fame, the first time you spot the Hollywood sign gleaming atop the hills or a walk down Rodeo Drive in the world's most famous zip code. Los Angeles is incredibly overwhelming at first as the attractions are spread across various neighbourhoods. But fear not, the answer is finally here….in just three words: Elite Adventure Tours.
From the first point of contact with Elite Adventure Tours' owner and operator, Tony Riccio, I knew this would be a day worth remembering.
Tony began Elite Adventure Tours to fill a niche in the LA tour market, whereby visitors to Los Angeles were quickly becoming but a number in the tourism industry. Traditional tour practices see a large number of tourists being carted around in groups by coach buses, being afforded little to no personal attention. They walk the same path as those before them, take the same photos, and hear the same well-rehearsed commentary.
Tony has changed this.
We take our guests to sites they really want to see, not the ones that happen to be on our "route".
Elite Adventure tours offer customized private day tours tailored to your liking while leaving no request out of the question. Tony and his team can even arrange for a celebrity to join your tour for the day, or if you've got the cash to ride around in a Rolls Royce for the day, this can also be arranged. Whether you want to tour LA by land, sky, or sea, Tony's team will ensure your first impression of LA is a lasting one, and here's my personal experience to show you why…
A Private Los Angeles Day Tour
We go anywhere, do anything…we're completely on YOUR schedule
Entering the hotel reception after dropping off my bags at my hotel, I was greeted by Paul and Vincent – my personal tour guide and videographer for the day. There would be no need to check the batteries of my camera, no need to ask a stranger to take my photo, and I could rest assured I would have a lasting memory of the first time I saw the Hollywood sign.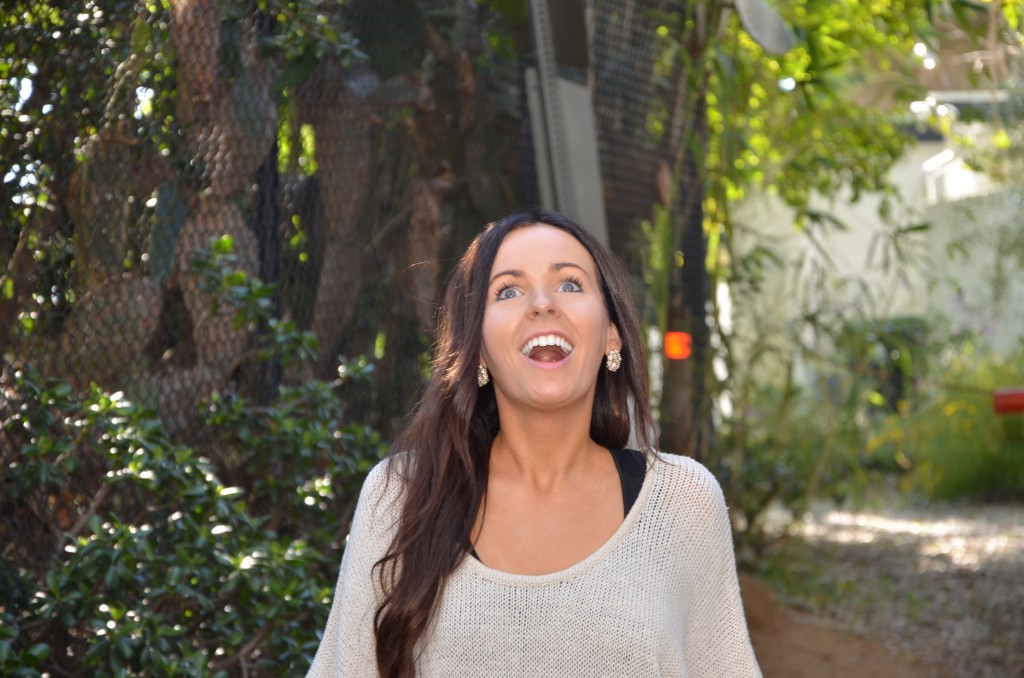 Tony's team are trained to use professional DSLR cameras and capture every moment of your day – all in the included price of the tour. Yes, you heard right – no gimmicks or extra fees, your tour price includes all professional photographs of your day as well as complimentary food and beverages, all in the comfort of your private air-conditioned minivan. What's more (yes, there's more!) the customized minivans are designed to ensure comfort, style and exclusivity – as they are fitted with leather caption chairs and an LCD screen for DVDs and CDs. Choosing elite adventure tours not only means you are able to customize your tour to do everything you want to do, but you can also stop anywhere, anytime.

These fine details are accompanied by 5-star service, as I was instantly made to feel like a VIP by my tour guide Paul. Paul was an incredible tour guide – his knowledge was extensive; his commentary was engaging; his attention to detail was impeccable and his genuine passion for his city was evident in every sentence he spoke. The only way to communicate his brilliance is to reveal that within the first hour of the tour I was convinced I should move to Los Angeles.
Locations for the Private Day Tour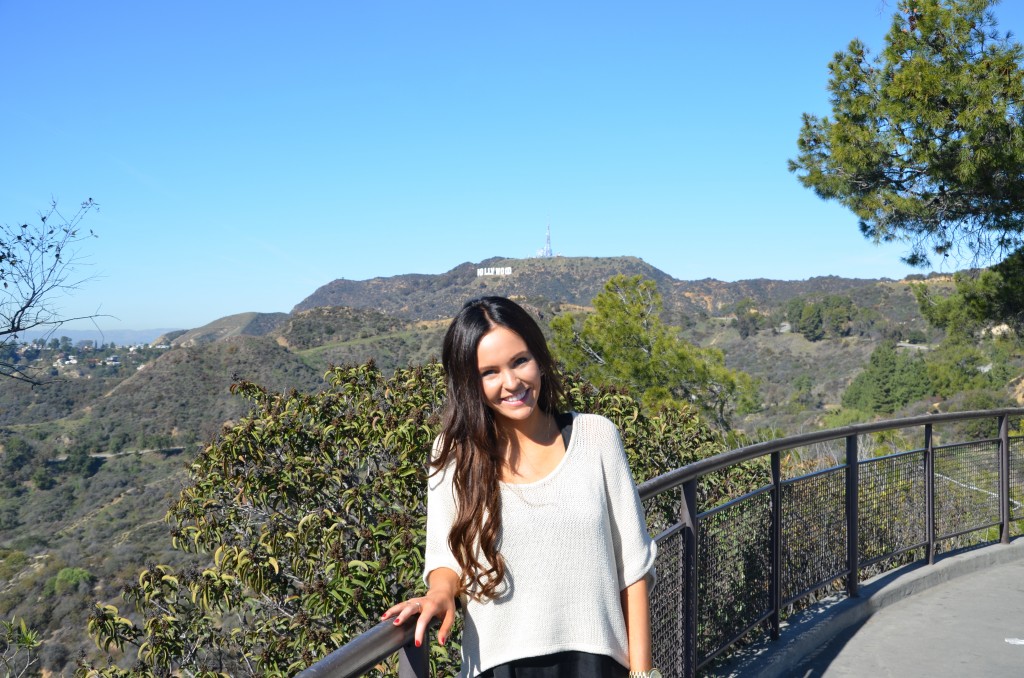 Griffith Observatory
We began our day by visiting the Griffith Observatory for some of the best landscape views of LA. Paul pointed out the various neighbourhoods, Californian mountains in the distance, the Hollywood sign from afar and outlined an extensive movie history of our locale. Paul's long career in the film industry made his commentary truly stand out as there was never a question left unanswered and more exclusive information than I could keep track of (which was particularly advantageous throughout the day).
Hollywood Boulevard & Rodeo Drive

Making our way down to Hollywood Boulevard we passed a number of notable locations – particularly the notable LA studios such as Universal Studios, Warner Bros Studios and Disney Studios; with Paul detailing insider info from his long career with Paramount Studios (of which he is incredibly humble about – coming from a man who was in a number of films himself and worked on Titanic)!
We stopped here for around half an hour as Paul relayed the history and importance of the Chinese Grauman's Theatre, the Star's hands and feet in cement, the Dolby Theatre and a range of other notable sites nearby. Wandering into the Roosevelt Hotel, I was even able to sit in the exact same position as Marilyn Monroe did when she was a resident at the hotel for two years. We then visited the world's most iconic fashion location – Rodeo Drive in none another than Beverly Hills!

Hollywood Sign (an exclusive look)
If one thing is certain, it's that the Hollywood Sign is synonymous with Hollywood – not only is it iconic for LA, but it also has an intriguing history and has since evolved to become the symbol of Hollywood. As Paul highlighted, the sign represents the primary industry in Los Angeles – entertainment. Hollywood produces the great majority of the world's entertainment and such an iconic location as Hollywood deserves to highlight the success and endurance of maintaining and evolving the entertainment industry.
For many tourists to LA the first priority will be to snap a photo of the Hollywood sign at the best location possible. There's a number of claims to the "best spots to snap the Hollywood sign" – though none of these can be further from the truth. Hidden through the winding streets of the hills is a secret location very few know about – so much so that it would be accurate to say no one other than Elite seem to know of this hidden locale.
As we ventured out of the van it became clear that this was no exaggeration – behind a hidden path only known to residents in the area, I found myself with the best view of the Hollywood sign all to myself. There's absolutely no way you can get this kind of experience on a group tour (quite literally, the cattle truck tours can't navigate these winding roads) and there's absolutely no other view quite like it.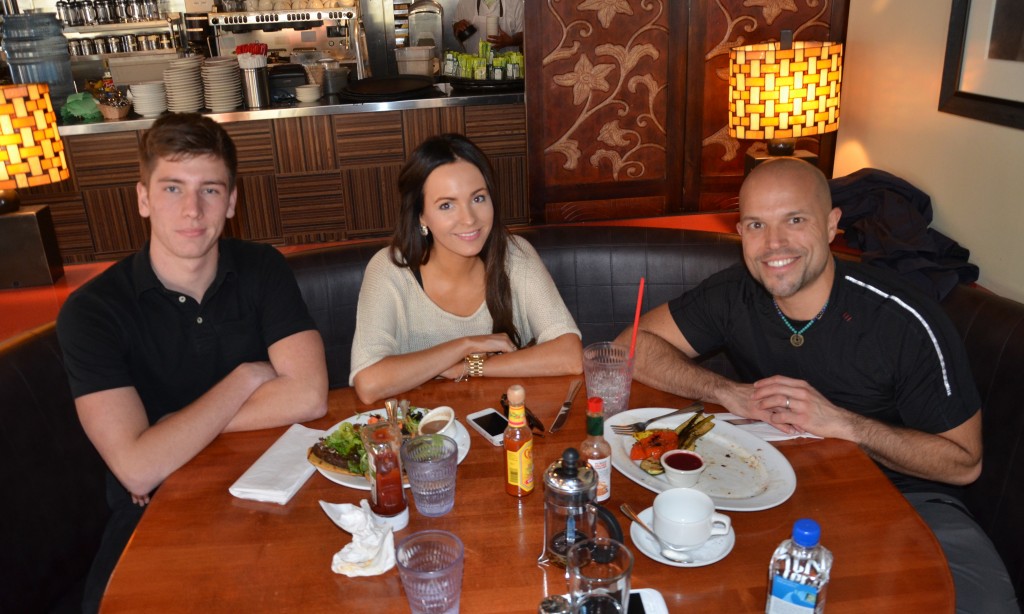 Lunch at Hugo's Restaurant
After filling the day with activities, we finally stopped for a late lunch. Tony chose a local hotspot named Hugo's, in the heart of Sunset Boulevard. While this is considered a great spot to see celebrities, I didn't spot anyone I knew during lunch. But the truth is I only know a handful of celebrities! So instead I tucked into my vegetarian burger and chatted about the day.
Celebrity Homes Tour
Back on the road for my most anticipated part of the tour – an exclusive look at the biggest celebrities' estates in Beverly Hills and Bel Air. For a small-town girl, I would be lying if I said I wasn't excited for this part of the tour. All my life I have grown up on Hollywood films. So you better believe I was excited to see some celebrities in the flesh!
While I didn't have much luck spotting celebrities, I did see many of their homes. We drove around the Beverly Hills suburbs and Paul pointed out some big names.
The Best of LA in One Day
During my 6 hour tour with Elite Adventure tours, I managed to see nearly all of the Los Angeles highlights. The tour was a lot of fun and really gave me the Hollywood experience I was looking for.
My first day in Los Angeles is sure to be a lasting memory. Not only for the professional photographs and video footage but for the entire experience. I cannot thank Tony and his team enough for enabling me to see the best of LA. I highly recommend this tour for those wishing to have the complete Los Angeles experience!