Medieval, magical and inviting… Prague is one of Europe's most memorable cities that continues to awe me time after time, even after a handful of visits. The allure of the Charles Bridge on an icy morning in January, the beauty of a sunset in the warm summer nights and even the city covered in a thick layer of snow that brings your fingers to freeze through thick woollen gloves – there has been no time in Prague that I haven't felt completely embraced by this intriguing city. And yet while Prague may look like a small town riddled with tales to span centuries, the city of Prague is sprawling with many different neighbourhoods offering their own unique flair. Here's how to discover the best of Prague in a self guided Prague walking guide.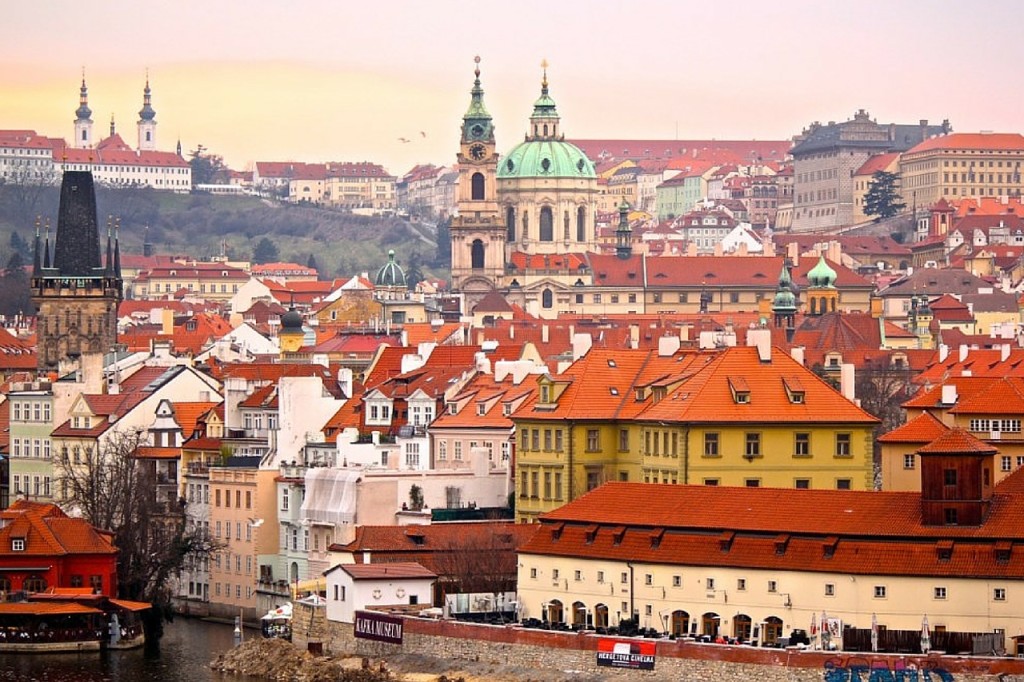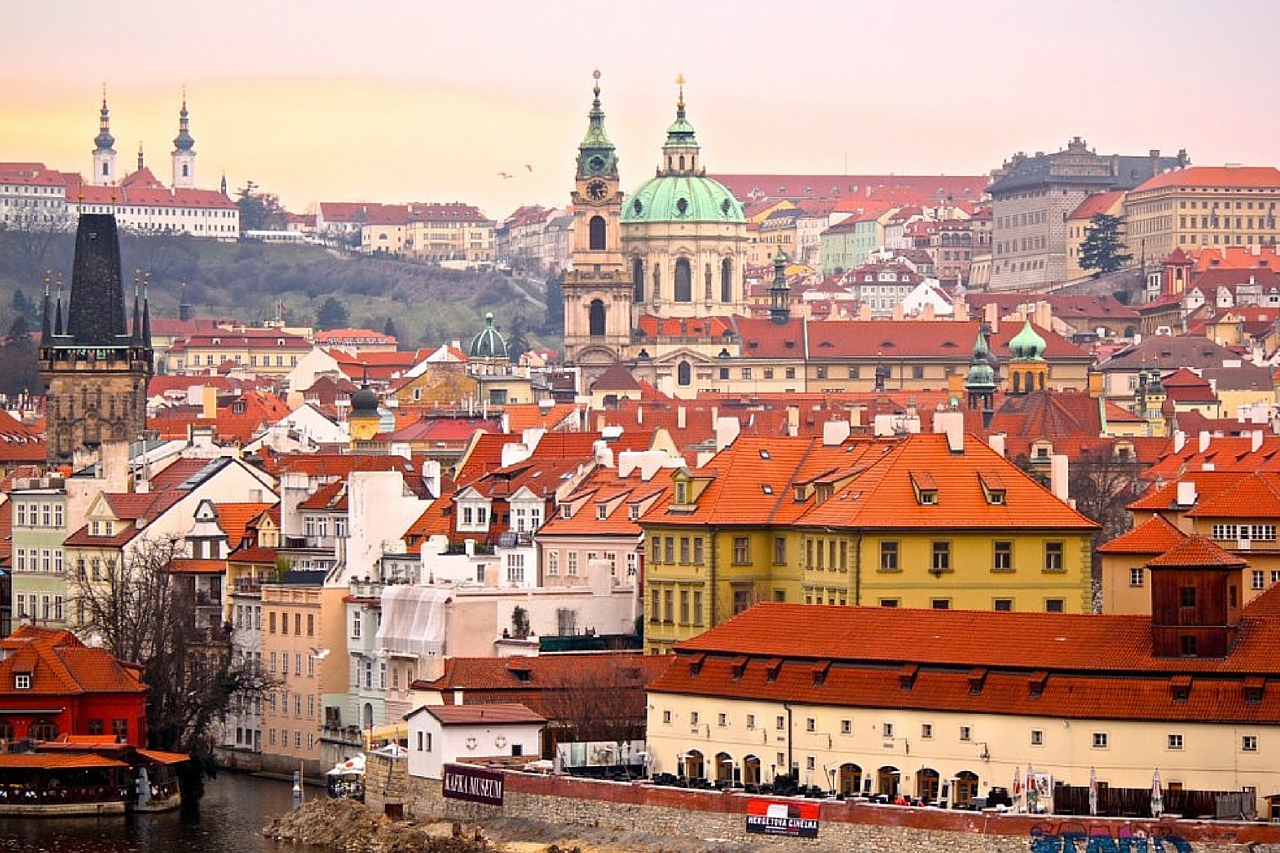 Know Before you Go: Prague for First Timers
If this is your first visit to Prague you have likely seen the postcard views, intriguing architecture, and perhaps fallen victim to the eery allure of the Charles Bridge on a winter's morning. Each season brings a new feeling to the city of Prague, but in all honesty there is no bad time of year to visit. The first time I visited Prague was in a thick layer of knee-high snow in 2012, followed by a spring visit a couple of years later. The last time I found myself in Prague was at the end of Autumn and beginning of winter, but even an in-between season visit brought the magic of Prague I have come to know and love. It is without hesitation that I say the best way to see Prague is on foot, so be sure to pack some comfy shoes, a bottle of water, some cash for the endless amount of pitstops you are about to endure and get ready to see Prague!
Route walking time: 1 hour, 20 minutes without stops
Distance: 5.9 kilometres
1. Vrtba Garden
Although an unlikely and often unheard of point to commence your walking tour of Prague, Vrtba Garden is the perfect positioning to begin exploring the Prague's lesser quarter. Built between 1715 & 1720, the garden was constructed in traditional baroque Italian style, with perfectly trimmed hedges in symmetrical formation. Not only is this a perfect escape from the hustle and bustle outside of the entrance, Vrtba Garden also offers magnificent views of the surrounding landscape, making it the perfect positioning to commence your walking tour of Prague. This is one of Prague's few "lesser known" attractions that any visitor will tell you you cannot miss, so be sure to make the most of this insider tip and allow yourself a good hour here in the serenity!
What: Jardin vrtbovská
Where: Karmelitská 373/25, 118 00 Praha 1-Malá Strana, Czechia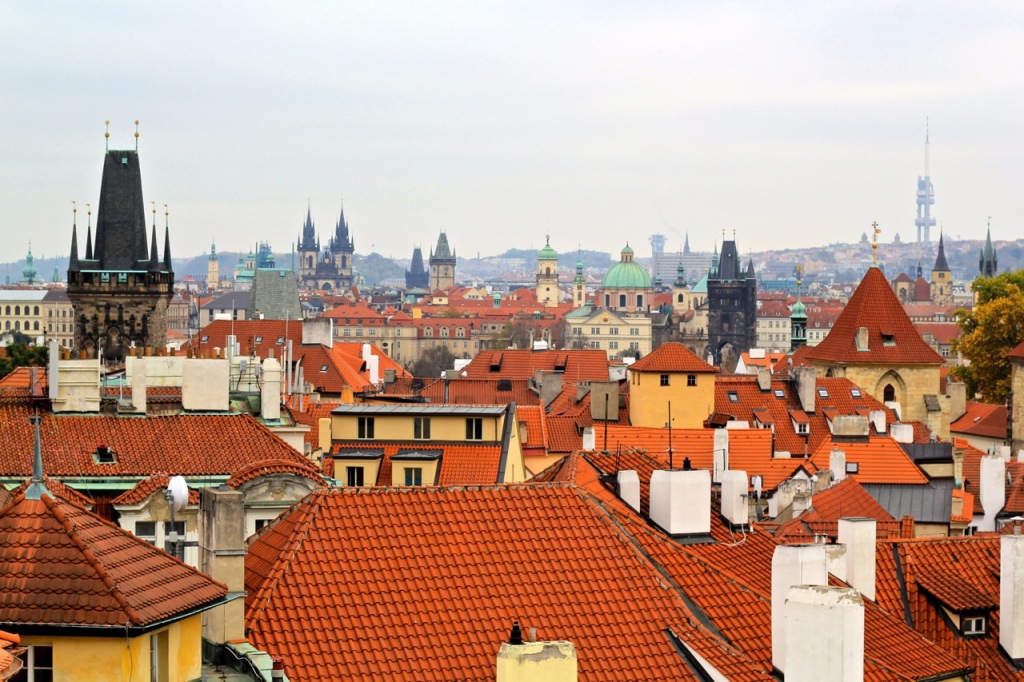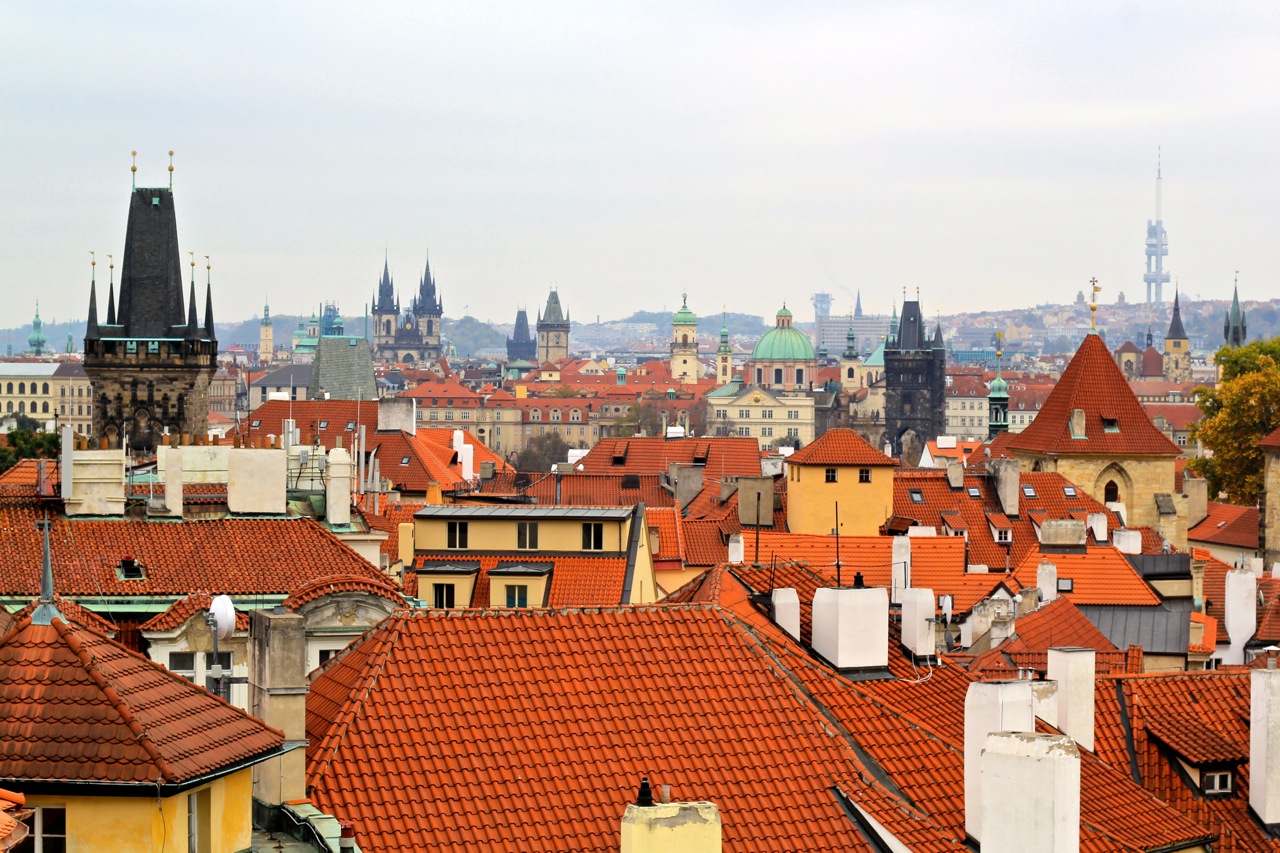 2. St. Nicholas Church
From the Vrtba Gardens, take a left toward St. Nicholas Church, a short 350 metre walk away. This church serves as a central point in the lesser quarter of Prague, where you can see the livelihood of this neighbourhood at every turn. Step inside to marvel at the baroque architecture of this church, which replaced a 13th century gothic church that was also dedicated to Saint Nicholas.
What: Baroque Church in Lesser Prague
Where: Malostranské nám., 118 00 Praha 1-Malá Strana, Czechia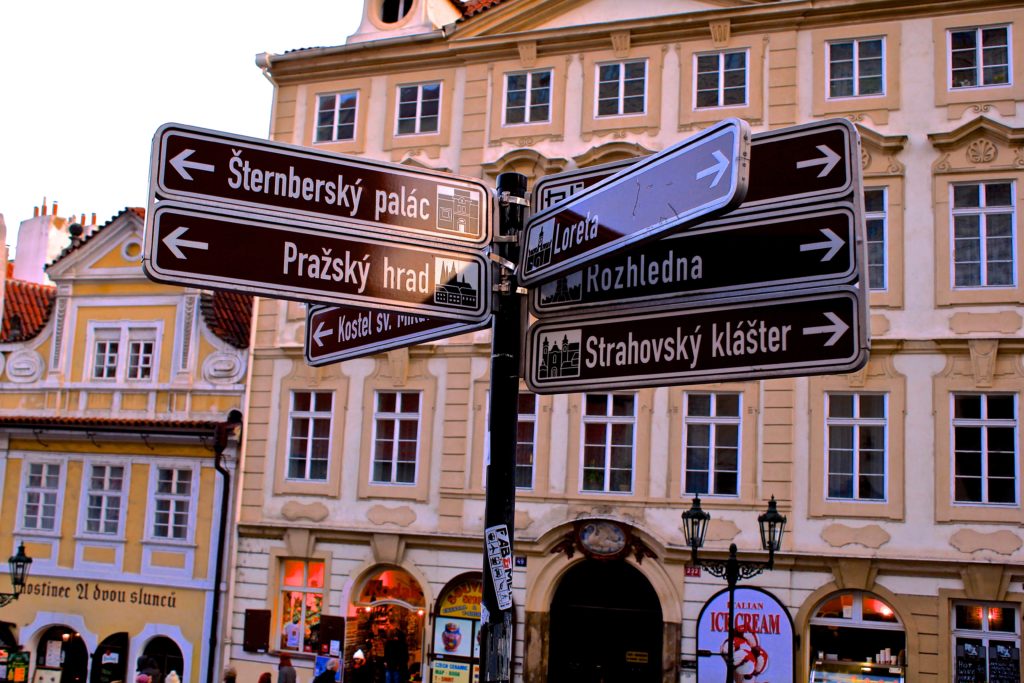 3. Prague Castle
From the Church of Saint Nicholas, get ready to begin your upwards climb towards Prague Castle. Be sure not to miss Pražská čokoláda (Prgaue Chocolate), located at the base of the stairs and famous for their chocolate covered almonds (with free samples!) Be sure to allow at least an hour or more to explore the Prague Castle complex, as there is much to see once inside. This is also one of the most confusing castles to visit in Europe (if you ask me), with no clear indication of where to head next, so be sure to consider a hosted guide or at the very least an audio guide if you wish to make the most of your visit. The 9th Century Castle attracts many visitors each year, all vying for their photo of the straight-faced guards placed at the entrance to the castle. Be sure to drop by Golden Lane for a look at some artisanal shops, before heading onwards to St. Vitus Cathedral.
What: 9th Century Castle
Where: 119 08 Prague 1, Czechia
4. St. Vitus Cathedral
Located next to Prague Castle you will find St. Vitus Cathedral, home to the Archbishop of Prague. The history of this Roman Catholic church is almost as old as Prague itself, so be sure to step inside for a step back in time.
What: Gothic Cathedral
Where: III. nádvoří 48/2, 119 01 Praha 1, Czechia
5. Lennon Wall
Heading back down-hill, be sure to stop by the Lennon Wall before stepping foot on Prague's most photographed attraction: The Charles Bridge. Just before you cross the bridge toward the Old Town of Prague, you will find this graffiti wall inspired by John Lennon, complete with song lyrics and peace signs, which was created in the 1980's.
What: Lenon-inspired graffiti wall
Where: Velkopřevorské náměstí, 100 00 Praha 1, Czechia
6. Charles Bridge
Onwards to the Old Town, you absolutely cannot miss the chance to walk across the Charles Bridge: the reason many visitors choose to visit Prague! This historic bridge crosses the Vltava River and is hands down the biggest highlight of the city. Although overcrowded on a good day, the best way to see the bridge is once in the morning, once during the day, and once in the evening. The bridge boasts 16 arches and is lined with a total of 30 Baroque statues and figurines.
What: Historic Bridge named after King Charles IV
Where: Karlův most, 110 00 Praha 1, Czechia
7. Josefov
Completely surrounded by the Old Town, Josefov is a time warp neighbourhood previously known as the Jewish ghetto. As one of my favourite neighbourhoods to wander in Prague, today you will find an abundance of antiques stores, clock stores, postcards and souvenirs. One of the must see places in Josefov is the Hebrew clock on top of the Old Town Hall – located underneath the regular clock and running backwards.
What: Former Jewish ghetto
Where: Josefov (neighbourhood)
8. Old Town Square
As the historic centre of Prague, one absolutely cannot miss a visit (or a few visits!) to the Old Town Square of Prague. The various architectural styles are evident in one 360 turn, with an abundance of village life and attractions to visit within a short distance of one another. The best way to experience the Old Town is to wander through the many alleyways and boutiques without a plan or direction.
What: Historic Square in the Old Town
Where: Staroměstské nám., 110 00 Praha 1-Staré Město, Czechia
9. Prague Astronomical Clock
Whilst in the Old Town be sure to wander over towards the large crowds to get a glimpse of the Astronomical Clock – full of legends and mystery.
What: Medieval Astronomical Clock
Where: Staroměstské nám. 1, 110 00 Praha 1-Staré Město, Czechia
10. Wenceslas Square
After a complete history lesson of the oldest parts of Prague, head towards Wenceslas Square in "New Town" for a look at real Prague or more accurately, where you'll find locals in one of the busiest shopping areas in the city. It is here where you will find many international brands and designers.
What: Main shopping area
Where: New Town, 110 00 Prague 1, Czechia

11. Prague National Theatre
Onwards toward the Vltava River, make your way to the Prague National Theatre. Along the way you will pass by Cafe Louvre – one of the gorgeous time-warp cafes I would recommend a pitstop at for a coffee or hot chocolate. Another great cafe stop is right by the National Theatre, named Cafe Slavia, one of the oldest cafes in Prague where a pianist plays in the evenings, coat check is a must and smoking inside is still fashionable.
What: National Theatre to enjoy Opera & Ballet
Where: Národní 2, 110 00 Praha 1, Czechia
12. Vltava River
Walking along the Vltava River, this is undeniably one of my favourite strolls in all of Central Europe! Along the way you can marvel at the architecture to your left, whilst taking in the gorgeous views of the Vltava River on your right.
What: Longest river in the Czech Republic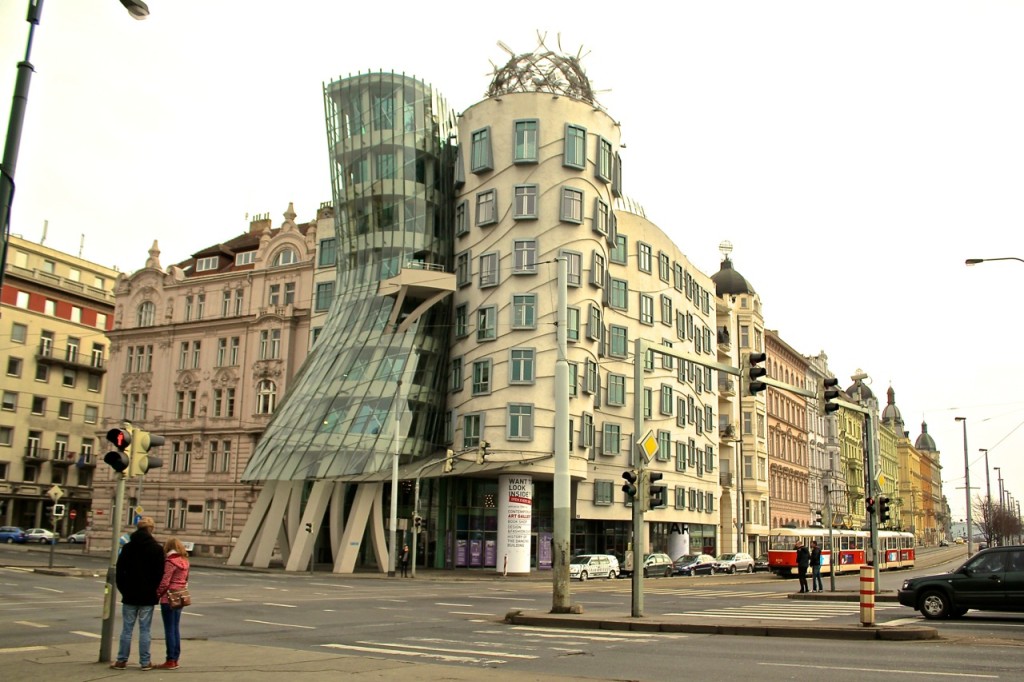 13. Fred & Ginger's Dancing House
Finally, end your walking tour of Prague at the must-see-to-be-believed Fred & Ginger "Dancing House". Although out of the way, it is here where you will see the sprawling size of the city of Prague, view of the old trams as they pass by and take in the views of the Vltava River.
What: Architectural marvel
Where: Jiráskovo nám. 1981/6, 120 00 Praha 2-Nové Město, Czechia
PIN IT!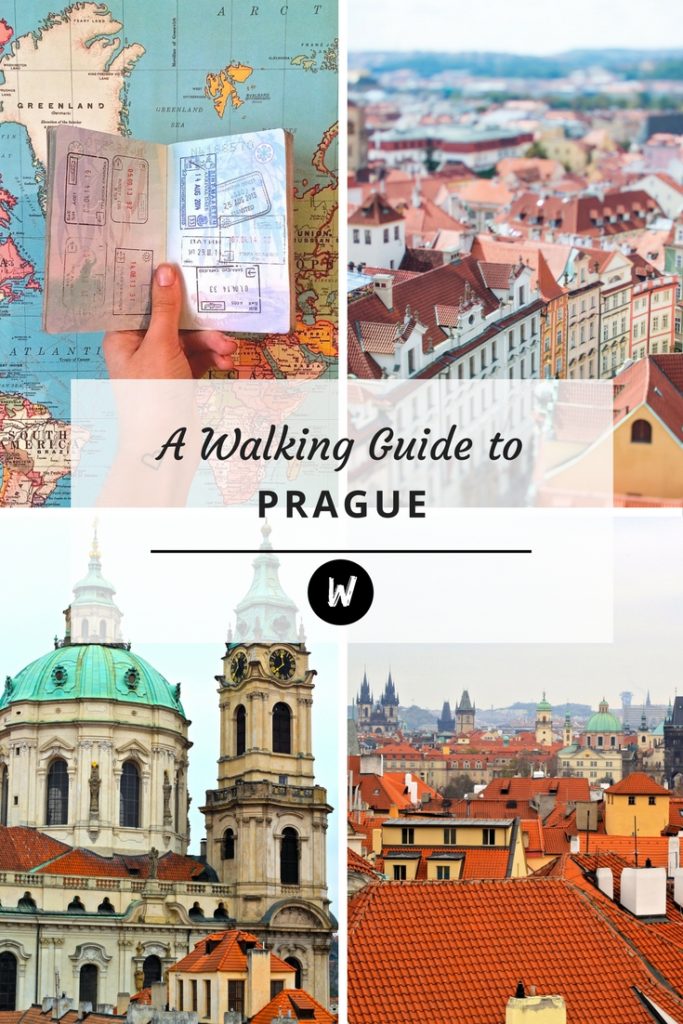 Over to you! What were your highlights from Prague!?