London isn't a city I typically think of as being one of romance, we don't have the Eiffel Tower to propose on or gondola's to travel round the city's waterways however there's something magical about London that makes everything here that bit more special and is sure to add a sparkle of romance to any activity you embark on! Whether you live in the UK or are travelling in from abroad, we've gathered together a few romantic suggestions to do with your other half. Whilst I'm not really one to fawn over large romantic gestures I have racked my brains, put myself in the shoes of a hopeless romantic and accumulated a selection of the best romantic things to do in London!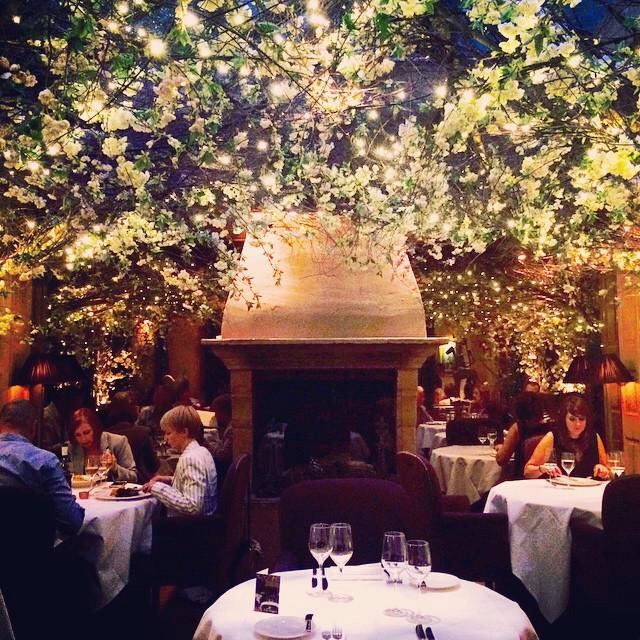 1. Clos Maggoire
I thought the obvious way to kick off this blog post would be with the restaurant voted most romantic in London. This little French haven located off the main Covent Garden Square is adorable inside. Their title is predominantly due to the apple blossom adorned conservatory with a blazing fire in the winter time. It's a one of it's kind in London, seeking inspiration from both French and Tuscan country inns it certainly makes for quite the romantic evening. Good luck getting a booking here come Valentine's Day!

2. A bottle of wine on the banks of the Thames
Far less indulgent than a heavenly French restaurant however equally as romantic. The Thames is a gorgeous place to sit by especially in the summer. Head to Hammersmith, Chiswick and Barnes area for the best, secluded spots. Bring a picnic rug, a bottle of chilled white wine and watch the early evening rowers pass you by. This is an idyllic location in the summer and it doesn't have to just be romantic, it's a great spot for a group of friends to hang out also!

3. The London Eye
A classic on the romantic front, there's a reason the queue is so ridiculously long on Valentine's Day. Whilst it may be edging on being a little cheesy, riding round the London Eye at night and admiring London's skyline couldn't be missed off the list! You can even include packages of a bottle of champagne or rent out one all to yourself if you're feeling especially indulgent and romantic. If you're travelling from abroad and haven't visited London before this is also a great spot to point out all of London's infamous landmarks.

4. A picnic in Richmond Park
How about lunching amongst the gorgeous scenery in Richmond Park, this is my favourite park in London because you really wouldn't think you were near the heart of a city. You can lay back and enjoy your luscious surroundings, maybe find a beautiful tree to sit under and make your home there for the afternoon. Your surroundings will make it special enough already but bring along some romantic treats for your loved one in a wicker picnic basket, enjoy the sunshine and chatter away as the resident deer wander by.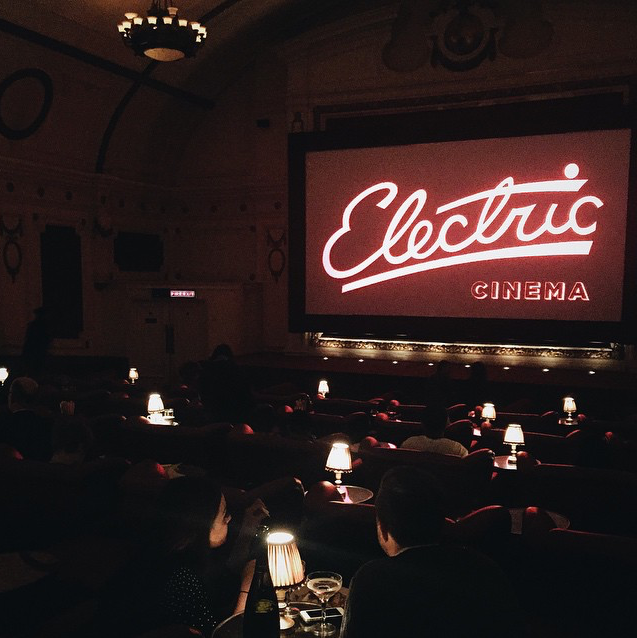 5. Electric Cinema
This is the ultimate cinema experience, waiter service, your own sofa or bed if you fancy it and a great selection of movies. You'll find the Electric Cinema in
Notting Hill
or
Shoreditch
and they're well worth a visit. Whilst the tickets will be above your average cinema outing, the money will be well worth it once you're snuggled up on a sofa or bed of your choice and your snacking away on tortilla chips with smoked humous followed by homemade cakes and maybe some old fashioned sweeties! It's definitely a different experience from a standard cinema trip and a special treat to experience with your better half.
6. Rowing on the Serpentine
London doesn't have Cambridge's punting but we sure do have the Serpentine in Hyde Park. You can rent a little rowing boat or a pedalo and head out with your loved one for a romantic afternoon on the water. How about packing up a picnic, a bottle of champagne and enjoying the park from a different perspective. A slightly different date to your average trip to the park. Hyde Park is centrally located, for those who haven't visited yet, and it's definitely worth a trip in to town if you're based outside the city or visiting from abroad. The park itself is stunning and rowing on the lake ticks both boxes of being fun and romantic if you want it to be!

7. Ice Skating
London in the winter time is almost more magical than in summer, there's nothing lovelier than waking up to a cold, crisp yet sunny Saturday morning and layering up in your cosiest winter coat before heading out to one of London's many ice rinks. In the winter my two personal favourites are the rink at Somerset House and the rink at the Natural History Museum. Both of which are equally romantic in the evenings, with fairy lights and Christmas trees brightening the night sky. If you're heading to London in the winter this is definitely a date night worth doing.

8. Primrose Hill sunset
Primrose Hill certainly holds a very special view of London, don't turn round until you reach the top and it'll be even more breathtaking. Taking a walk up Primrose Hill is definitely one to do with your loved one, you can rest and admire the view from one of the benches at the top, chatter away and watch the sun set behind London's infamous skyline. You'll find Primrose Hill located on the Northern side of Regent's Park in central London. How about spending the afternoon picnic-ing in the park and then walking up the hill to watch the sunset as a nice little finale to a hopefully successful date. Be sure to choose a sunny, clear day to get the best view possible!
9. A Hotel Room
London sure does have a mighty fine selection of hotels to choose from. Whether you're looking for something hugely luxurious or just a change of scenery from home this city caters to all. Whether you live in the city or are visiting from abroad, providing your budget allows for it, a night in luxury could be a wonderful way to treat your other half! A personal recommendation would be either
The Rosewood Hotel
in central London or the Corinthia Hotel by the Embankment. Both offer beautiful interiors and a little romance if you're looking for it!
PLANNING A TRIP TO LONDON? CHECK OUT OUR GUIDE: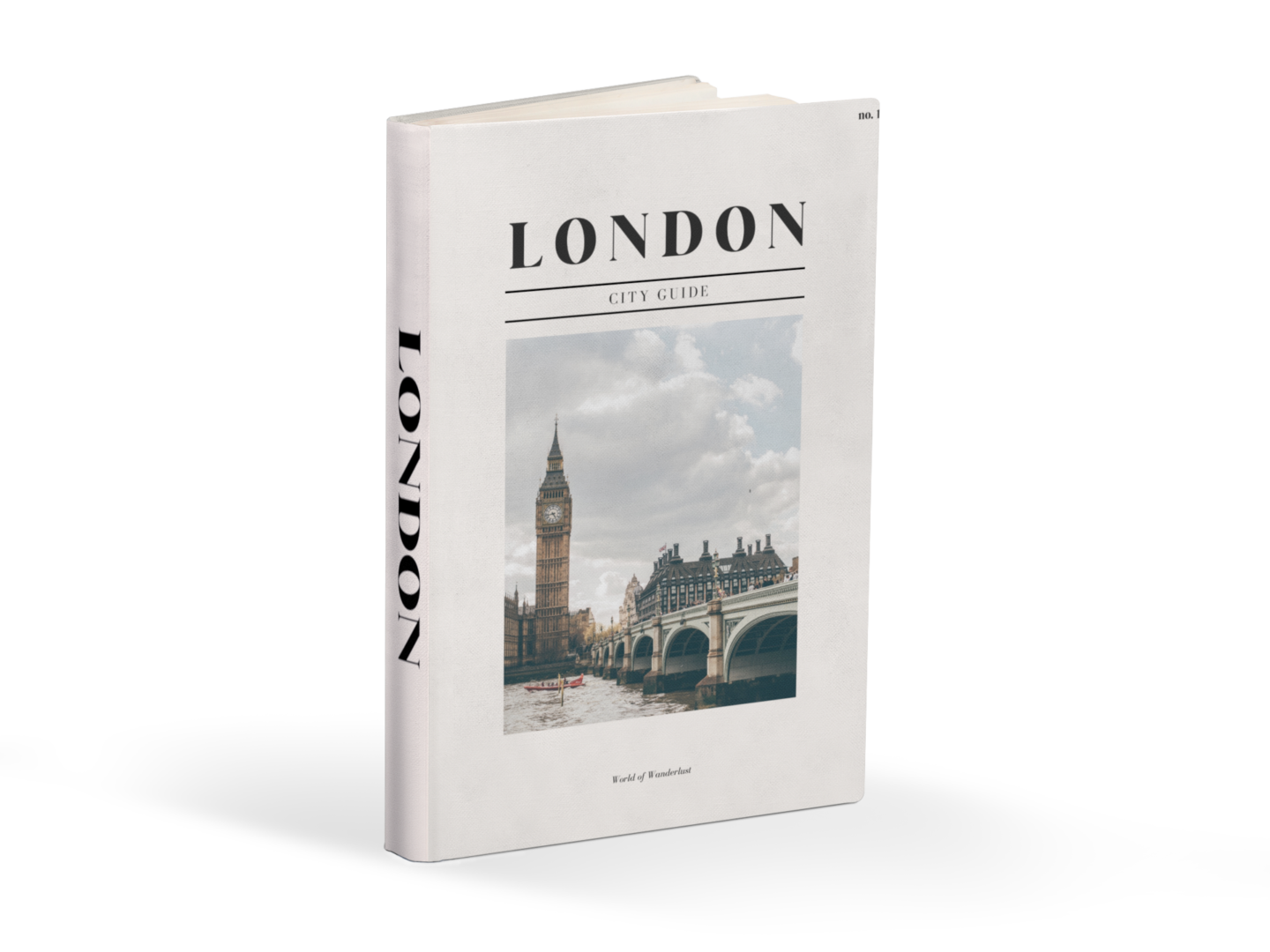 The WOW Guide to London