At last! I have been waiting years to return to Copenhagen, the delightful capital city of Denmark. It feels like a lifetime ago that I visited Copenhagen for the first time, although it was only eight years ago. And while I saw and experienced many new things on this trip, I was also excited to return to a few of the places I had already visited and revisit them. Here's my list of the 15 best things to do in Copenhagen if you find yourself in the city.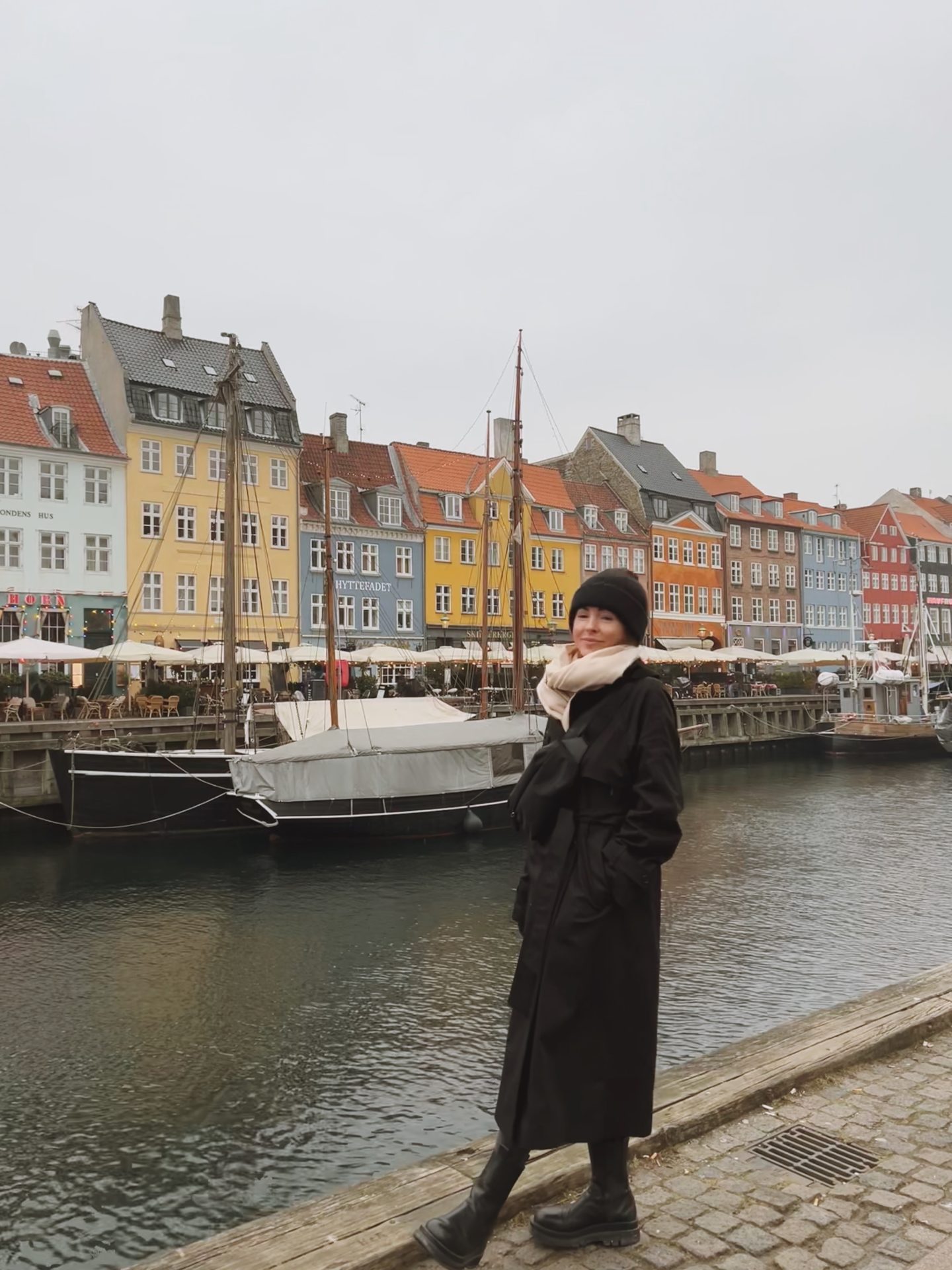 The best things to do in Copenhagen
Copenhagen is a small city in terms of geographical size and population (comparatively speaking), but that doesn't mean it lacks much of anything. This city is one of my favourite to explore, thanks in part to the small size of the city and also how flat it is (making it perfect to cycle around!)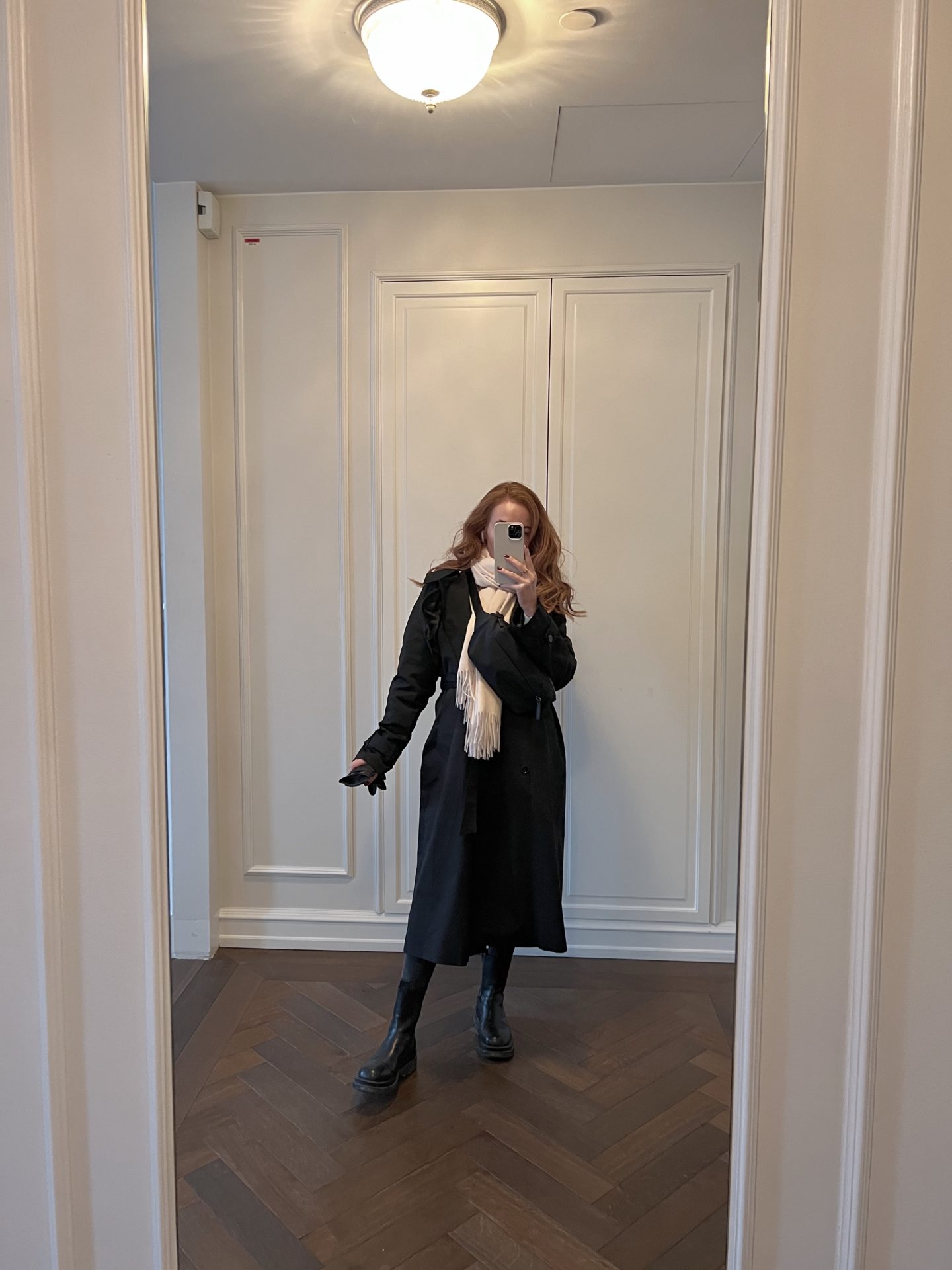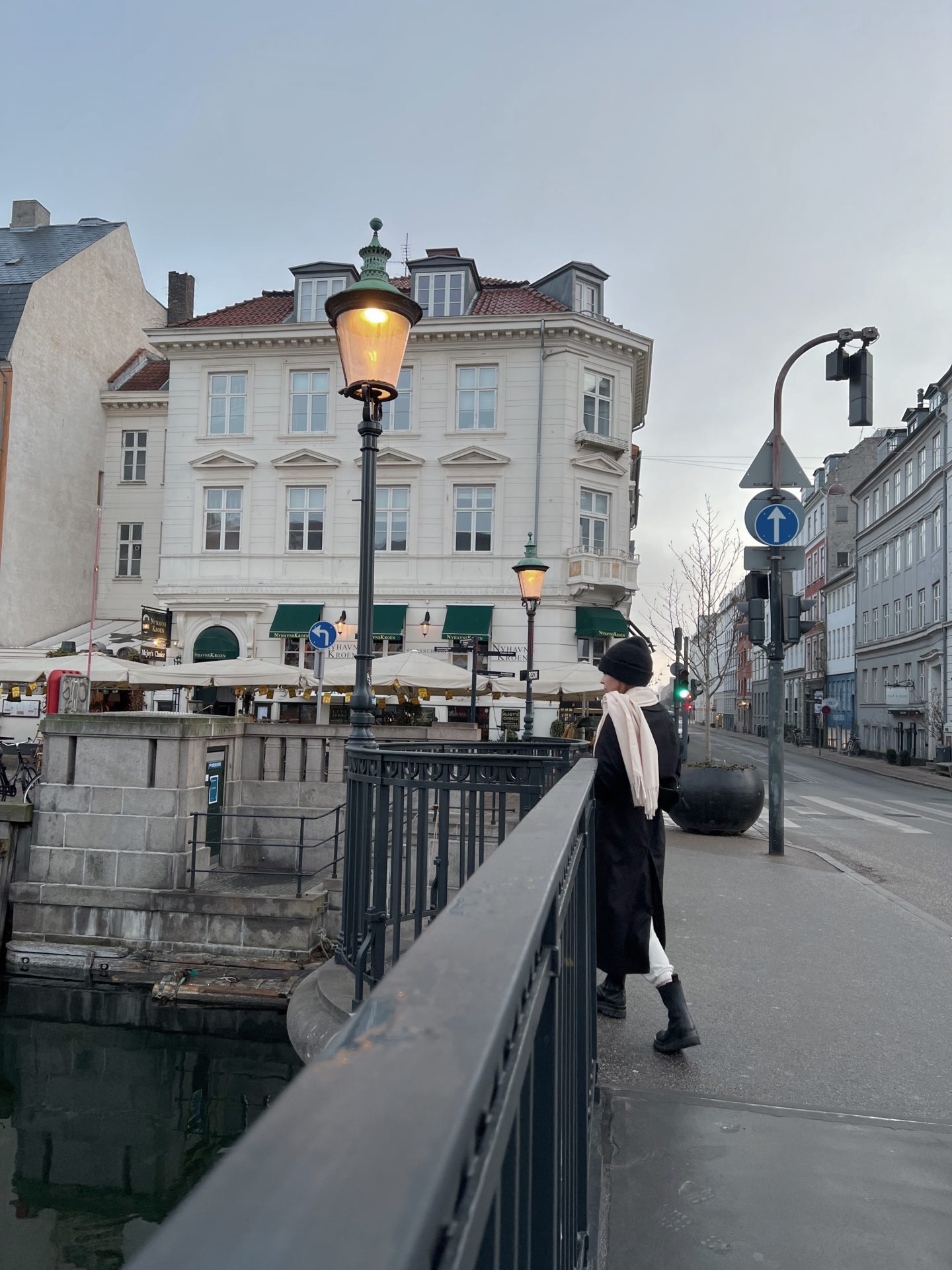 How to Pack for Copenhagen's weather
Before I get started on the best things to do in Copenhagen, it is important that you come prepared. In summer the weather is sunny and an enjoyable temperature, but outside of July, July and August, the city becomes quite cold. My first visit was during February (in the thick of winter) and my second visit was in March, just before the seasons turned and spring arrived. So both visits have been on the colder side and it is important to ensure you come prepared!
Some basic items to pack for a visit to Copenhagen include:
A scarf, especially if you are visiting in a shoulder season or in winter.
A beanie as the wind chill can really bite your ears given the harbourside location.
A warm coat is essential in winter.
A good pair of walking shoes regardless of the season, as much of the city is on uneven ground (you can expect a frequent cobblestone street to navigate!)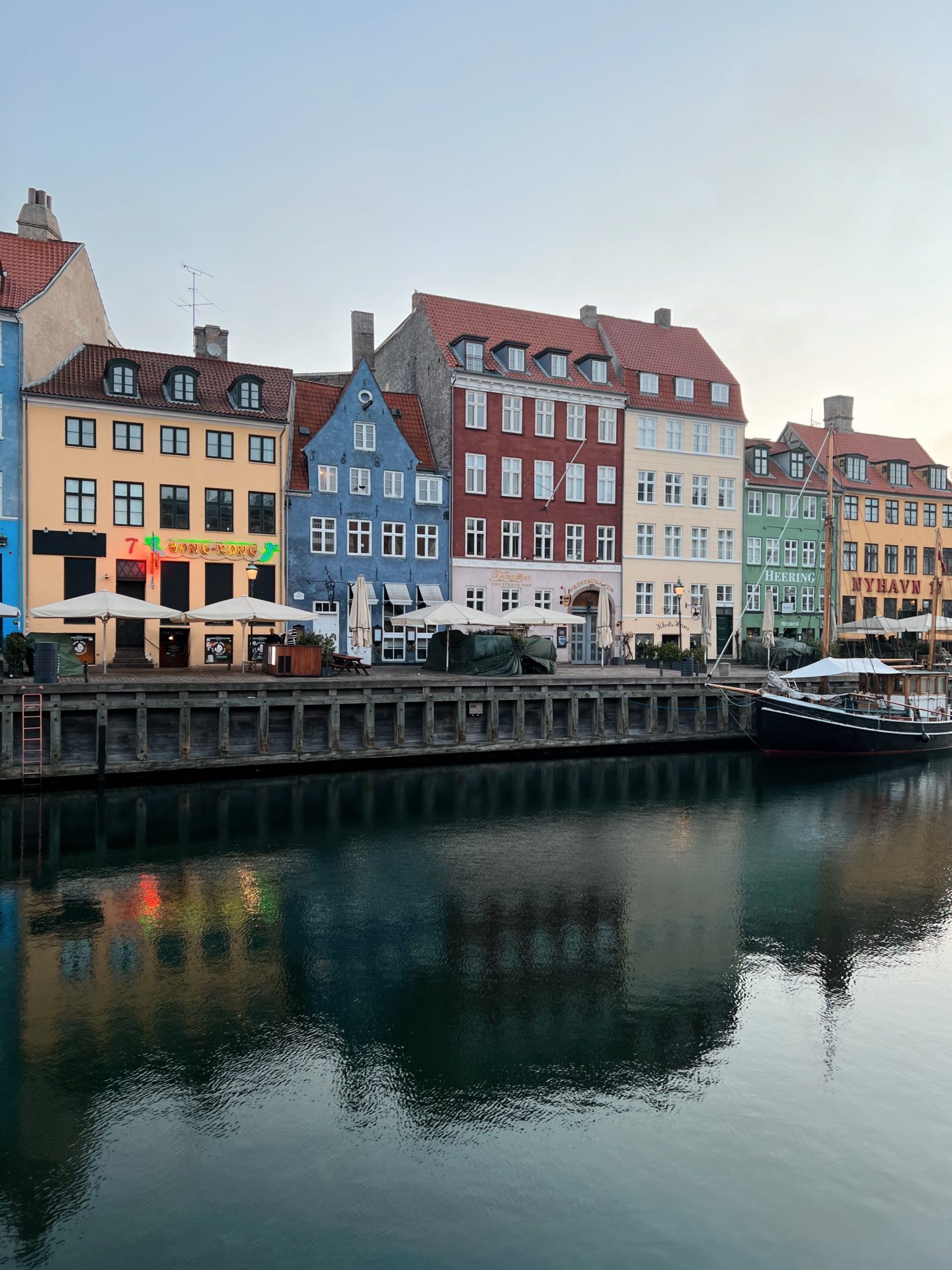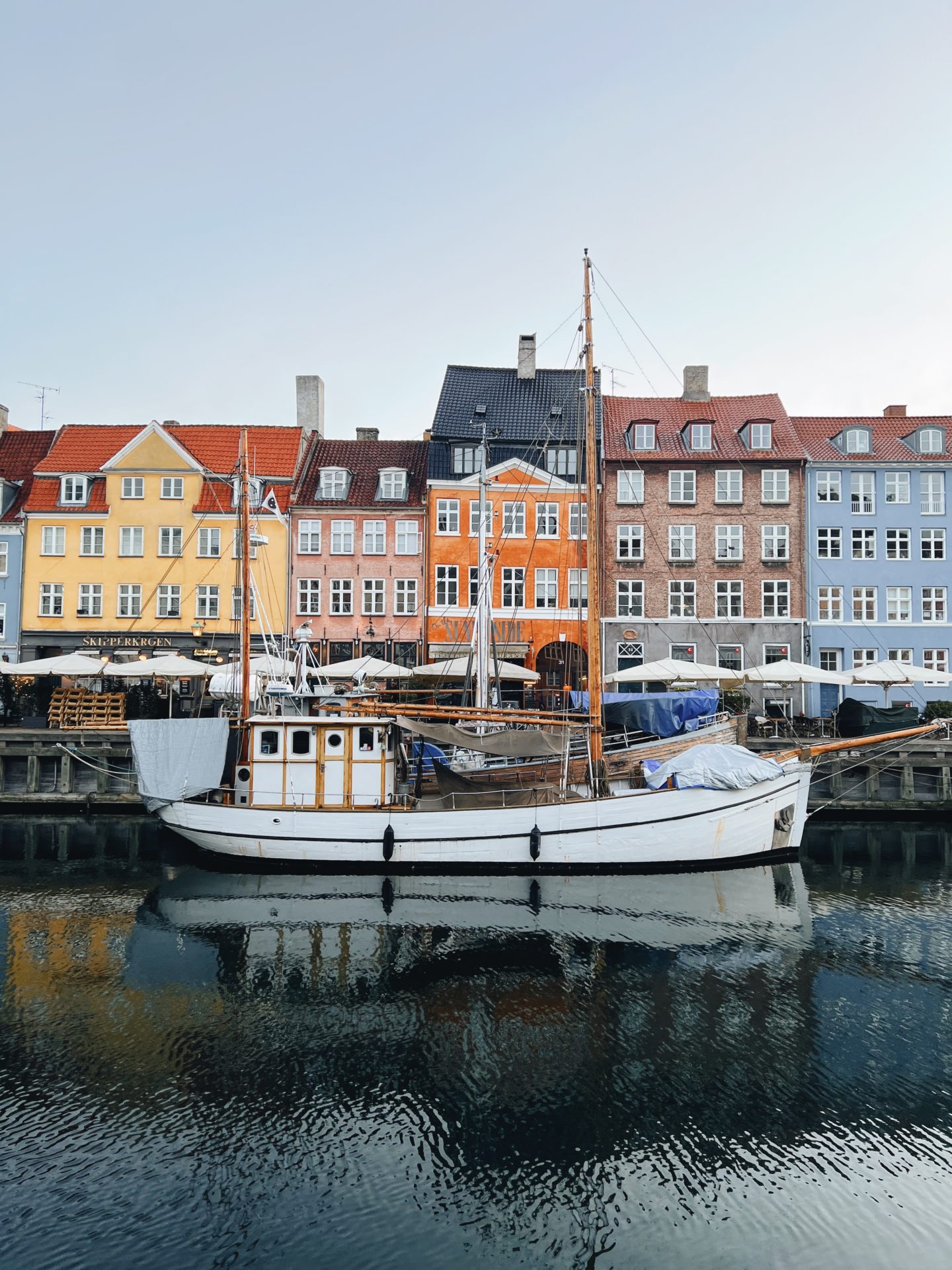 Things to do in Copenhagen
1. Nyhavn
Although it is without a doubt the most touristy part of town, you can't come to Copenhagen without at least one visit to Nyhavn – a 17th-century waterfront that features in many traveller's photos. Nyhavn was constructed by King Christian V from 1670 to 1675 and served as the gateway from the sea to the King's Square. Nowadays, it is a charming part of town with many cafes, bars and restaurants lining the waterfront.
2. Taste a Cardamom Bun from Juno Bakery
You might have noticed from my Instagram that tasting Juno Bakery's cardamom buns was one of my favourite foodie discoveries in Copenhagen. And before I arrived, I didn't even know they existed! While these pastries actually originate from neighbouring Sweden, the Danes have been quick to adopt them here, too. You'll find plenty of cardamom buns around town, but the most famous (and in my opinion the best) are to be found at Juno Bakery.
Top tip: ride a bike here as it is in a suburban neighbourhood and far to walk
3. Rent a bike and explore the city
Speaking of renting a bike, this is certainly the best way to see the city of Copenhagen. The city is notoriously flat, making cycling a great way to get around the city (for locals and visitors alike). Just remember to stick to the right hand side of the bike lanes, use your hands to indicate or stop and always be aware of your surrounds. Riding a bike in Copenhagen isn't as crazy as riding a bike in, say, Amsterdam, but it is certainly quite a thrill at rush hour!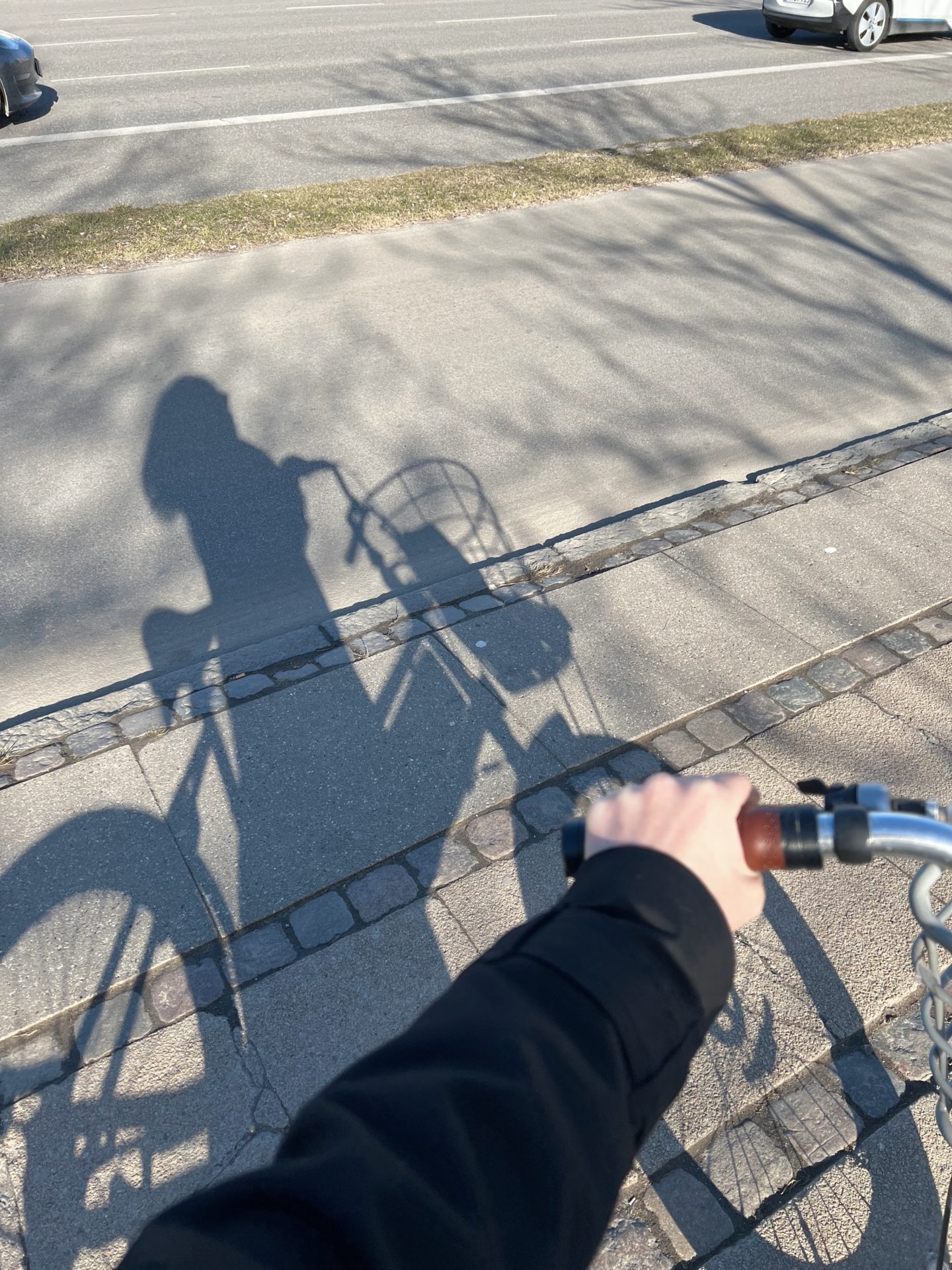 4. Take a walk along the Harbour at Sunset
If you would prefer to stay on your own two feet, Copenhagen is really easy to walk around, too. As I mentioned earlier – the city is really flat so it is easy to get around on foot. Because of the small geographical nature of the city, you don't really need to rely on public transport (though it is easy and efficient to use if you prefer to do so). But if walking is your preferred method of getting around, then be sure to reserve some time in the late afternoon to take a walk along the harbour at golden hour and sit to enjoy the sunset. You'll see the little mermaid statue en route, which is quite a popular pit stop.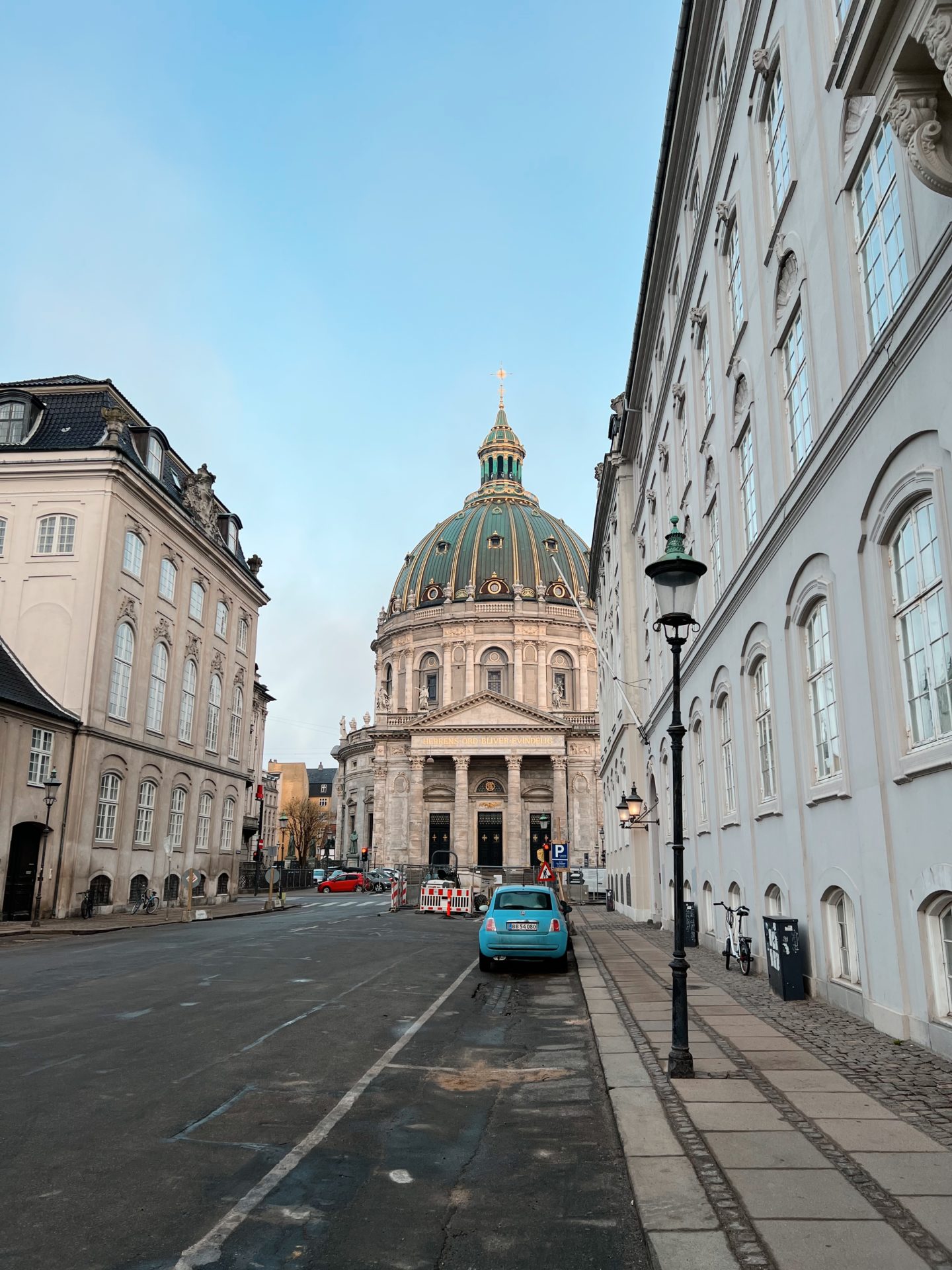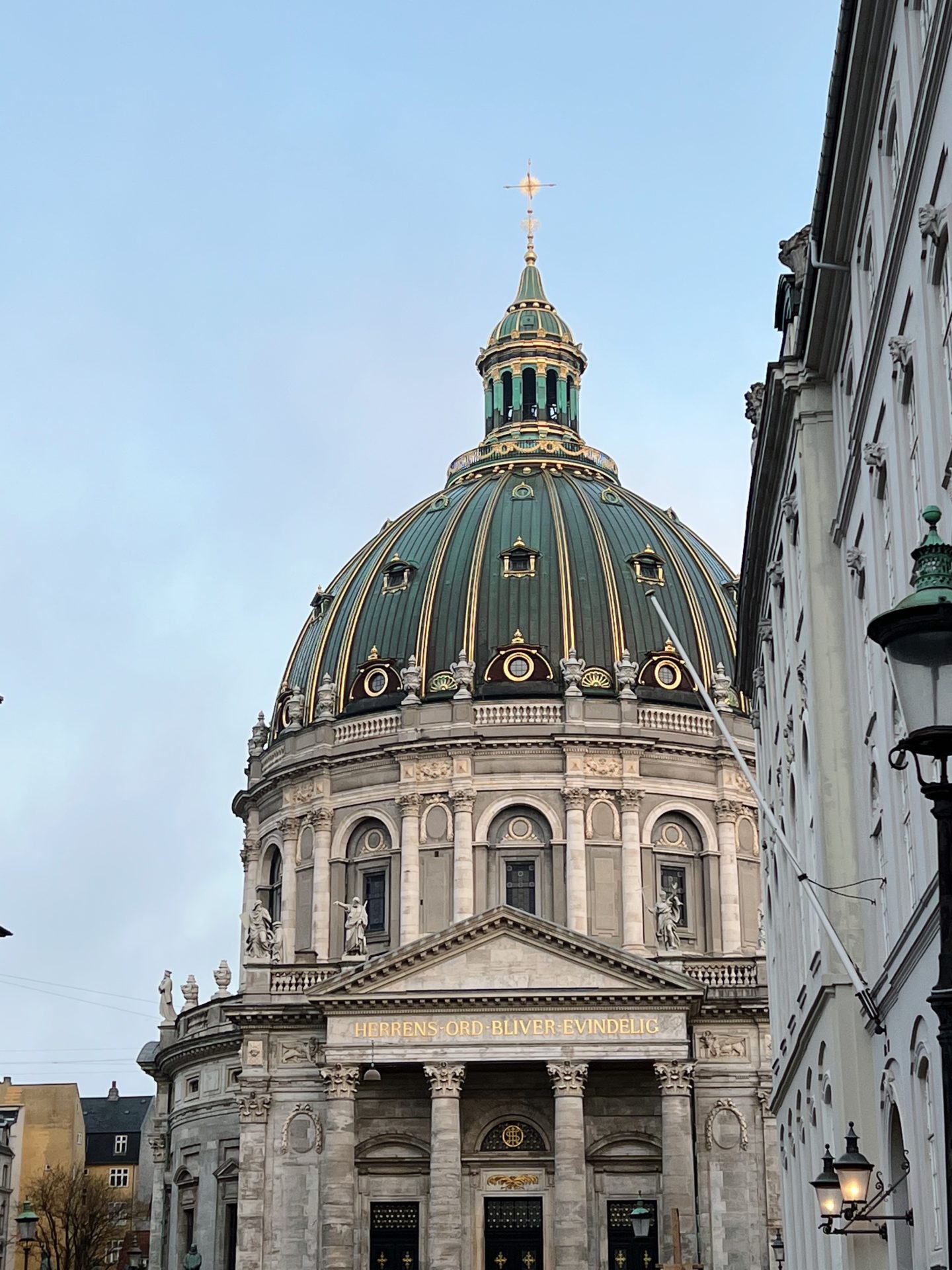 5. Visit Frederik's Church
Also known as the Marble Church, Frederik's Church is another favourite place of mine to spend sunset. It's also not too bad in the morning light at sun up (as is pictured in these snapshots!) Frederik's Church is known for its rococo architecture and is just a short walk from the royal residence, Amalienborg Palace. It also has the largest church dome in northern Europe with a span of 31m, which rests on 12 columns. That makes it quite impressive to see up close and beautiful for photos as the sun hits the gold accents!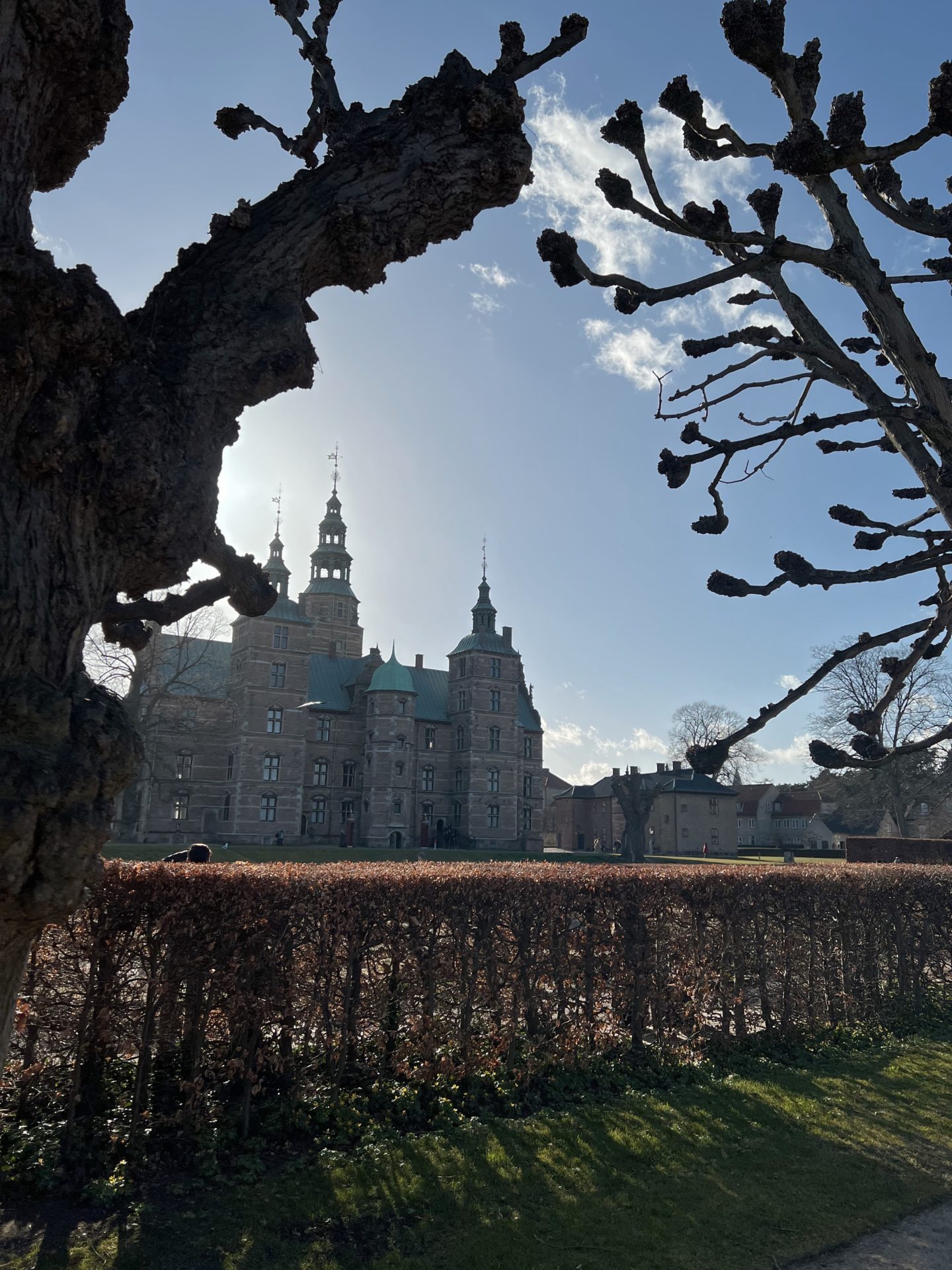 6. Walk through Rosenborg Castle grounds
Once you start exploring the city, whether that be on foot or by bicycle, you are bound to end up stumbling upon Rosenborg Castle. The structure of the castle is so grand that it cannot be missed, matched with a large garden area and empty green grass that just begs for a picnic lunch! The castle is located in the heart of Copenhagen and is home to 400 years of Royal history, so it is also worth a visit if you're so inclined. If not, take a walk through the beautiful castle grounds or perch yourself on a seat and bring your own book.
7. Experience Hygge at an outdoor cafe
One of my favourite things about visiting Scandinavia is to experience Hygge in its truest form. The word Hygge is in fact a Danish word, and it is used to describe that feeling of comfort and cosiness, or the very creation of it. And in Copenhagen, you can find hygge everywhere you look! From cosy outdoor cafes with heaters and blankets, to stumbling upon an indoor oasis where hygge is not just a feature, but a lifestyle.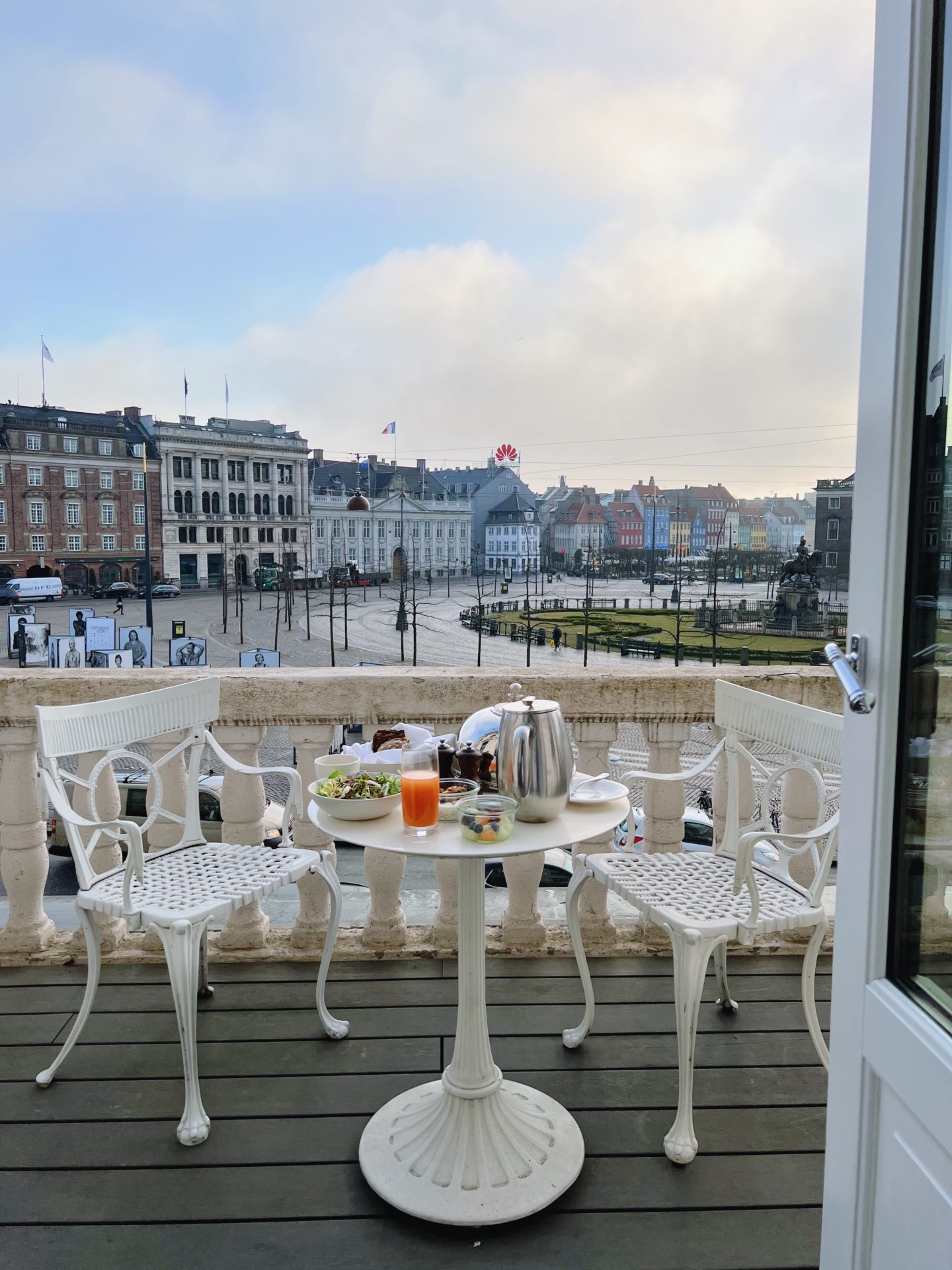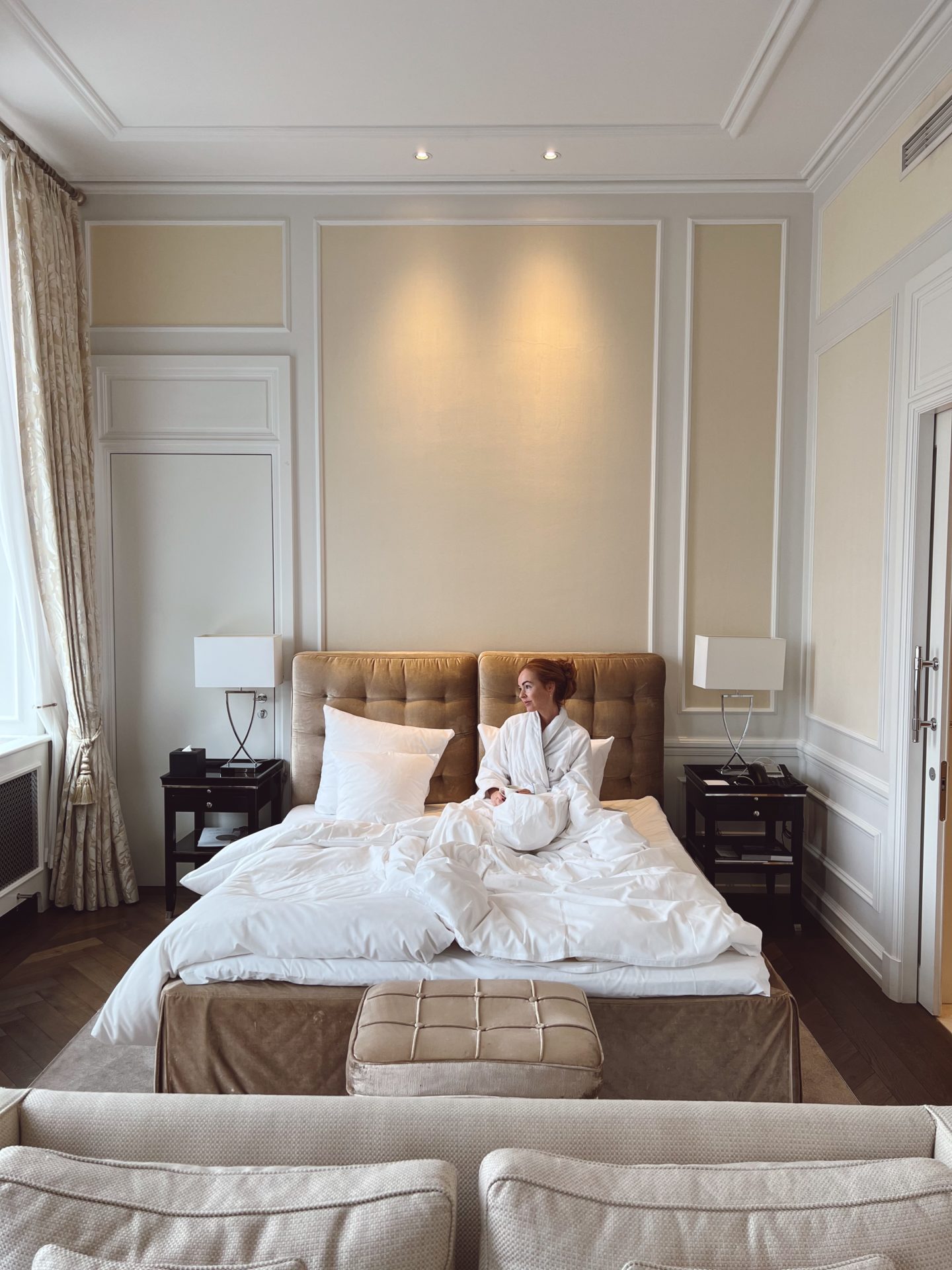 8. People watch at d'Angleterre
For my time in Copenhagen I was lucky enough to stay at the beautiful d'Angleterre hotel, situated right int the heart of the city. From my first morning enjoying breakfast down at the restaurant, I noticed a common theme. Passers by would constantly turn their heads to look inside and see who was in the window. As it turns out, because this is one of Copenhagen's most celebrated hotels, many famous guests have stayed here. It's a great place to people watch (even if you just pop in for a drink at the bar to break up your day exploring the city!)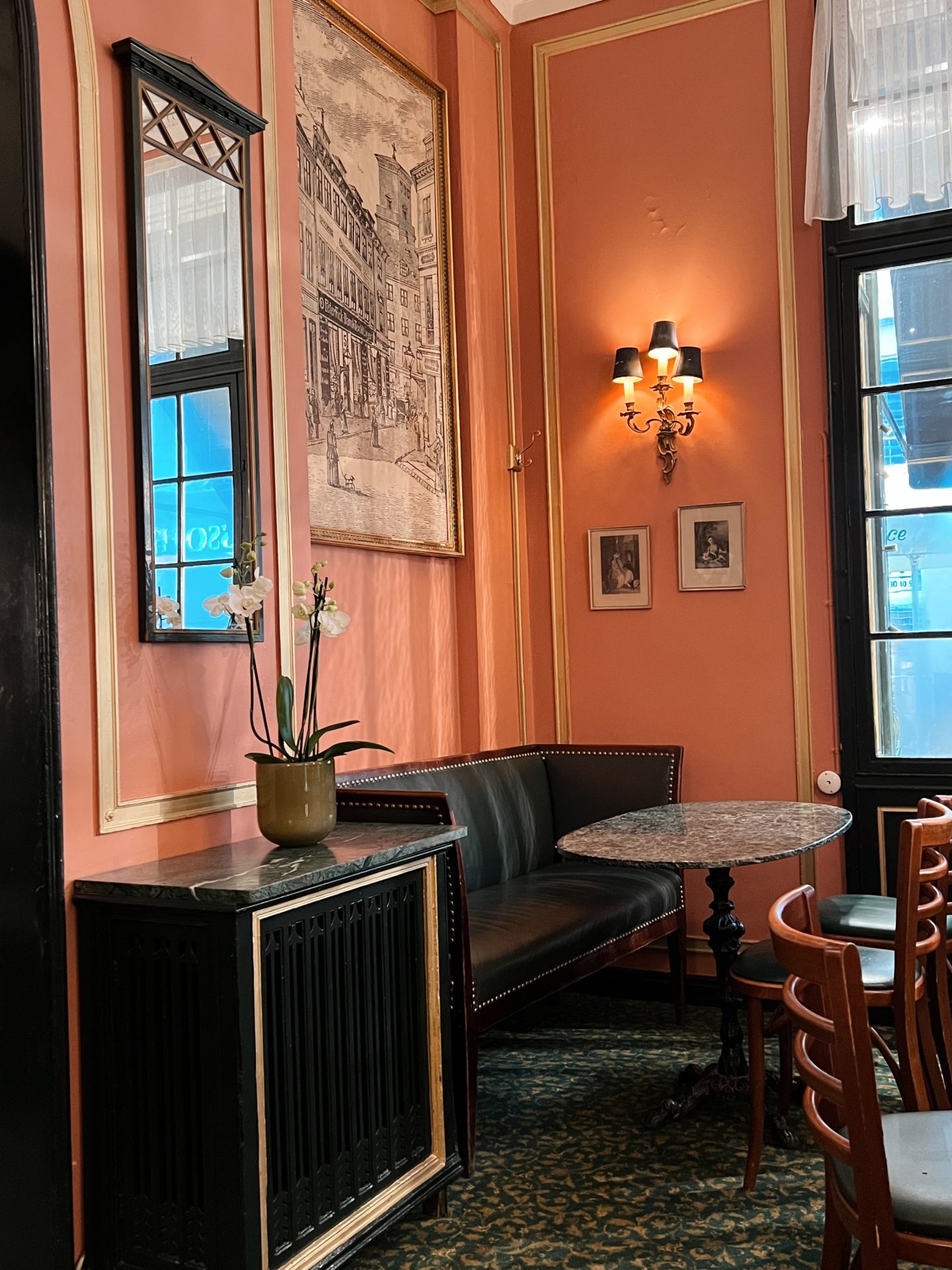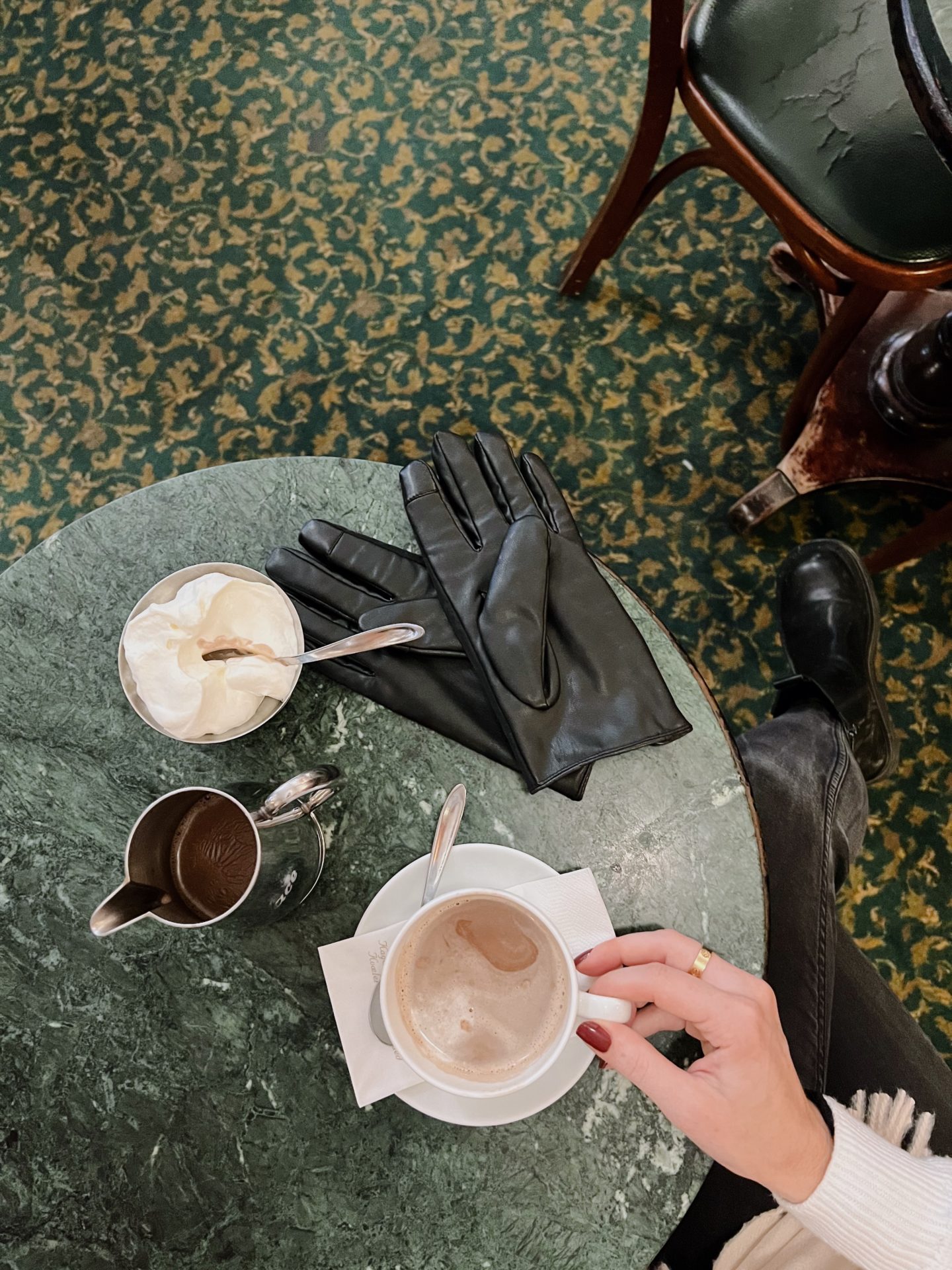 9. Enjoy a hot chocolate from La Glace Conditori
On this visit to Copenhagen I caught the very last of winter, and you'd better believe it was still cold! Being located so far North in Europe, Copenhagen is extremely cold in the thick of winter and can still be quite cold in the shoulder seasons. So unless you're visiting during the summer months, it will be in your best interest to know where to find the best hot chocolate in town. I found the best hot chocolate was at La Glace Conditori, a sweet-lovers institution of sorts, as it has been created and owned by the same family since 1870. And the best part? Your hot chocolate not only comes with cream on the side, but the pot can also be refilled once for free!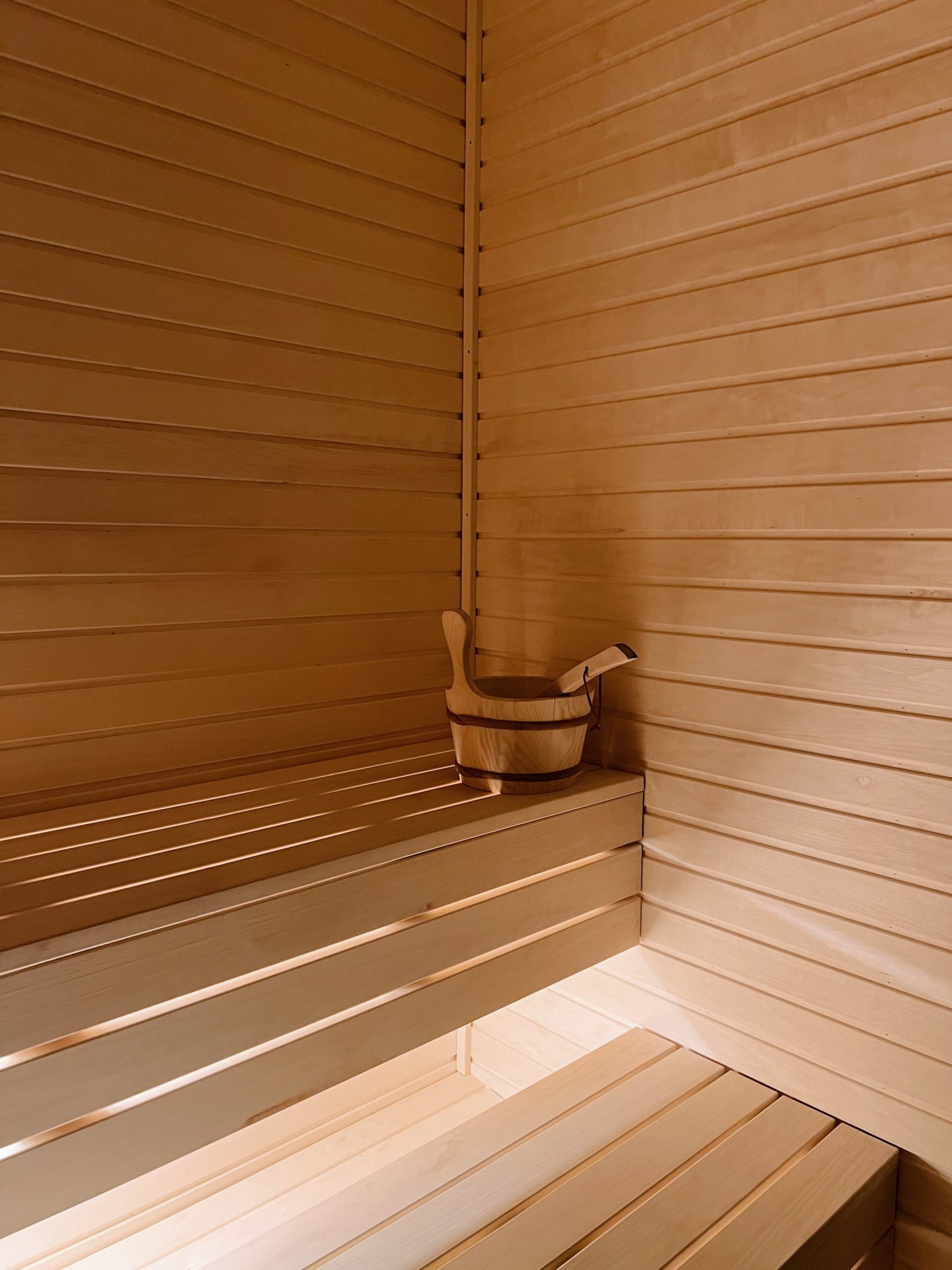 10. Visit a Scandinavian Spa
Of course – you cannot come all the way to Scandinavia without indulging in spa culture. And while the Danes aren't as obsessed with sauna as the Finns are (where the word sauna itself originates from), the spa culture is certainly alive and strong in Denmark, too. During my visit at d'Angeleterre in the heart of Copenhagen, I took time out of each day to venture underground into Amazing Space, the spa and sauna inside the hotel. Be sure to try it!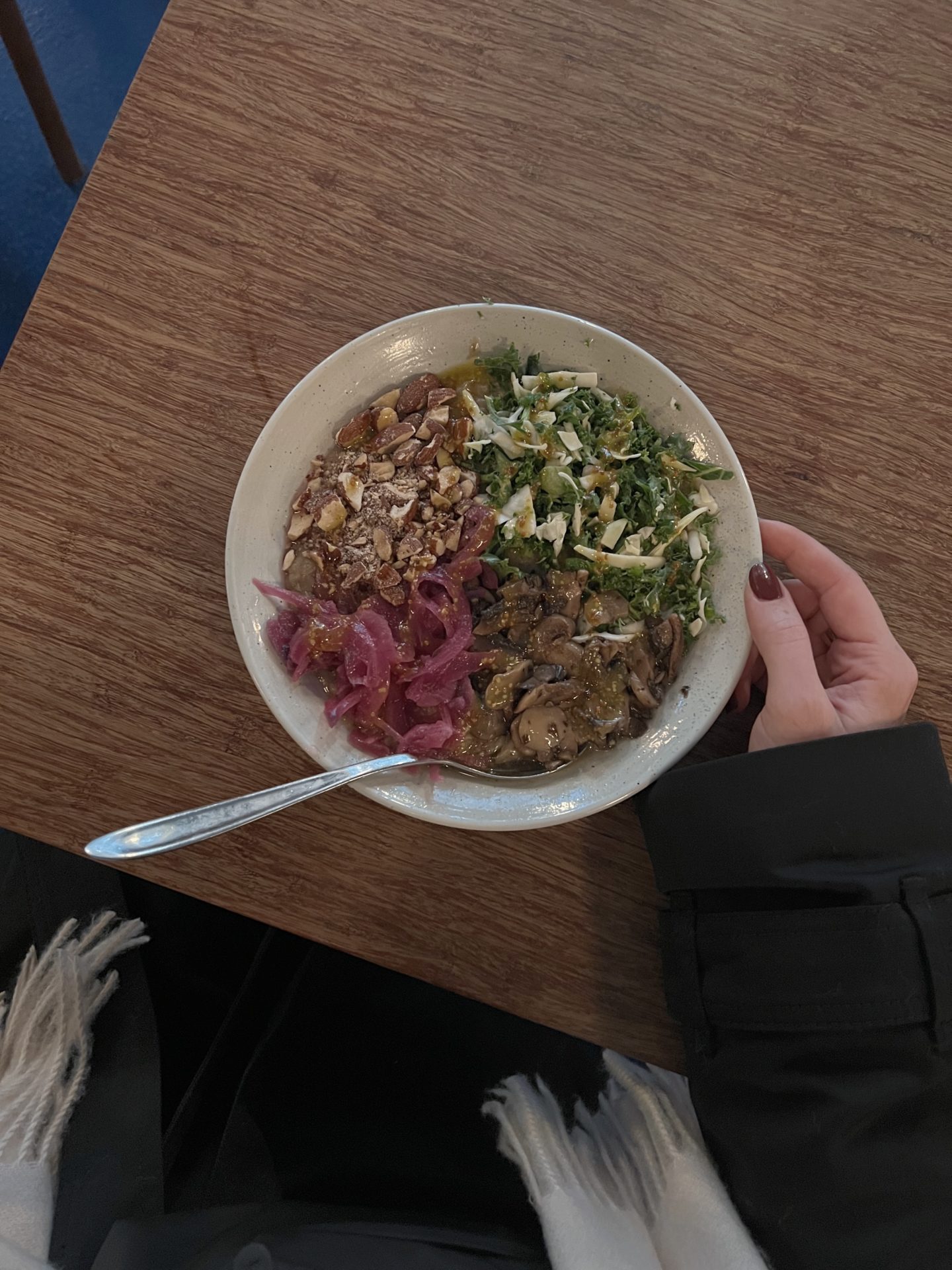 11. Eat a tasty meal at Grød
I happened upon Grød by chance and I've got to tell you, I'm so glad I did. After stuffing myself with croissants in Paris, I was cravings a healthy but hearty dinner full of vegetables and that is precisely what was on the menu at this casual restaurant. The restaurant centres around porridge, which is what the name translates to in English. And while I can't say I ever thought I would enjoy porridge for dinner, I very much did! Mine was a truffle infused savoury dish topped with crushed almonds, mushrooms, salad and red onions. Delicious!
12. Grab a treat from Maison d'Angleterre
There is no shortage of pastry shops and patisseries in Copenhagen. In fact, the city is full of them! From cardamom buns to macarons and every sweet treat in between, Copenhagen certainly has its fair share of sweet stores. But my favourite patisserie during my stay was conveniently (or perhaps too conveniently) located right next door to my hotel. Maison d'Angleterre is one of the cutest pastry shops I have ever encountered (and believe me, I've visited my fair share!) Be sure to try the lemon meringue tart for a melt-in-your-mouth experience you will be dreaming about for weeks to come.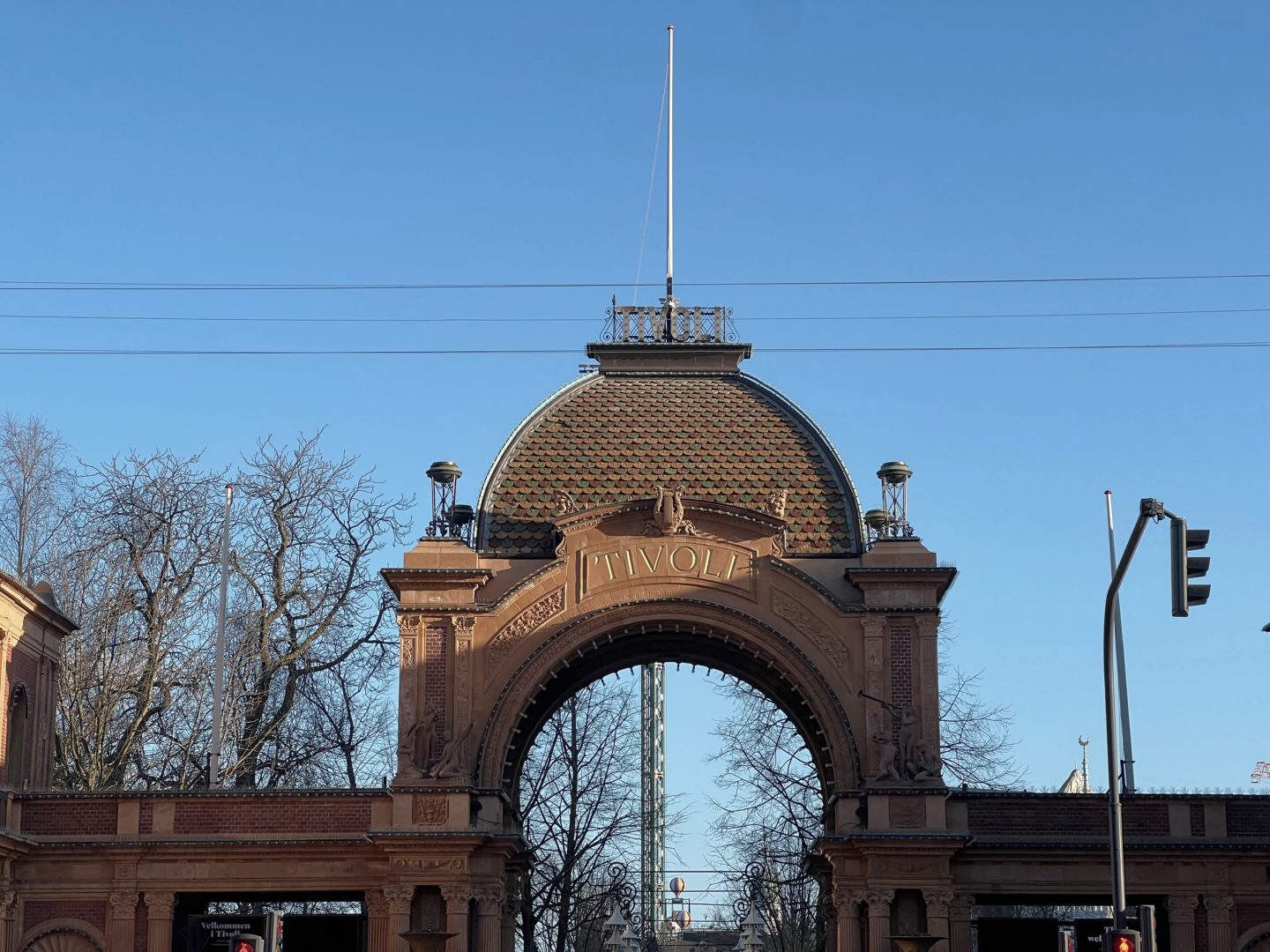 13. Visit the Tivoli Gardens
The Tivoli Gardens are one of the top attractions in Copenhagen. And it is no surprise as to why this is! There's plenty of fun things to do inside Tivoli – from rides and attractions, street food to fine dining affairs. It is the third-oldest operating amusement park in the world after another one in Denmark, and the oldest in Austria. So be ready for a good time!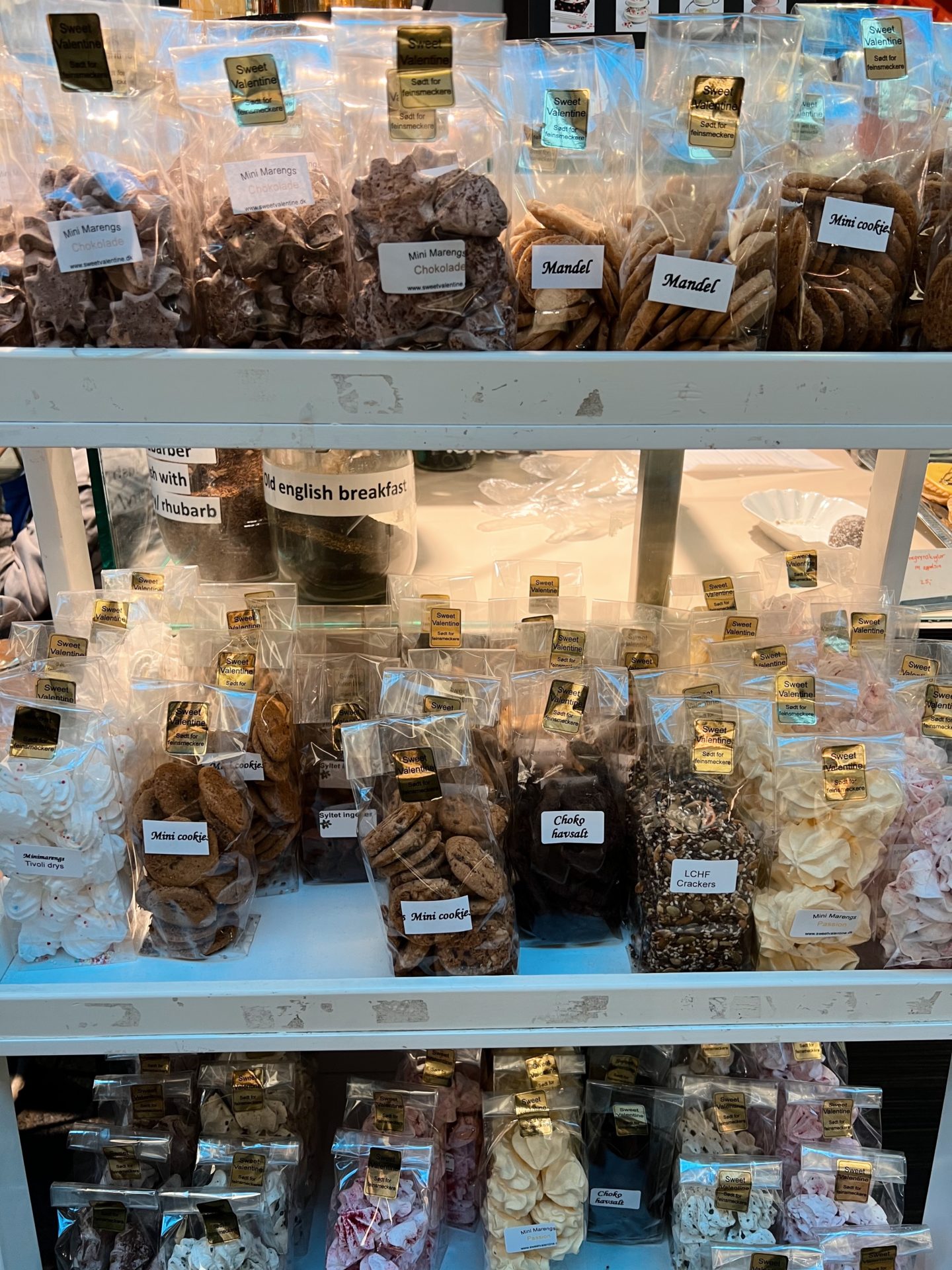 14. Visit Torvehallerne for some take home treats
If you're looking for a souvenir that won't break the bank, drop into Torvehallerne food hall for a wide variety of classic Danish foods. There are plenty of sweet treats packaged up to go, and also lots of jams and spreads that will safely last the distance (and avoid being eaten on the plane journey home!)
15. Visit the Museum of Danish Design
Although it was sadly closed for renovations during my visit to Copenhagen, if you love Danish design then you will surely love making a visit to the museum of danish design. The museums houses works by many famous Danish designers. And best of all, you can eyeball plenty of Danish chair designs!
We hope you enjoyed this list of the best things to do in Copenhagen. Follow along on Instagram for daily travel inspiration.
GETTING THERE
___________________________________________

I flew to Europe with Singapore Airlines, departing from Brisbane and landing in Paris after a short layover in Singapore. Singapore Airlines flies daily to 13 cities across Europe and departs Australia daily from Brisbane, Sydney, Melbourne, Adelaide, Cairns, Darwin and Perth.