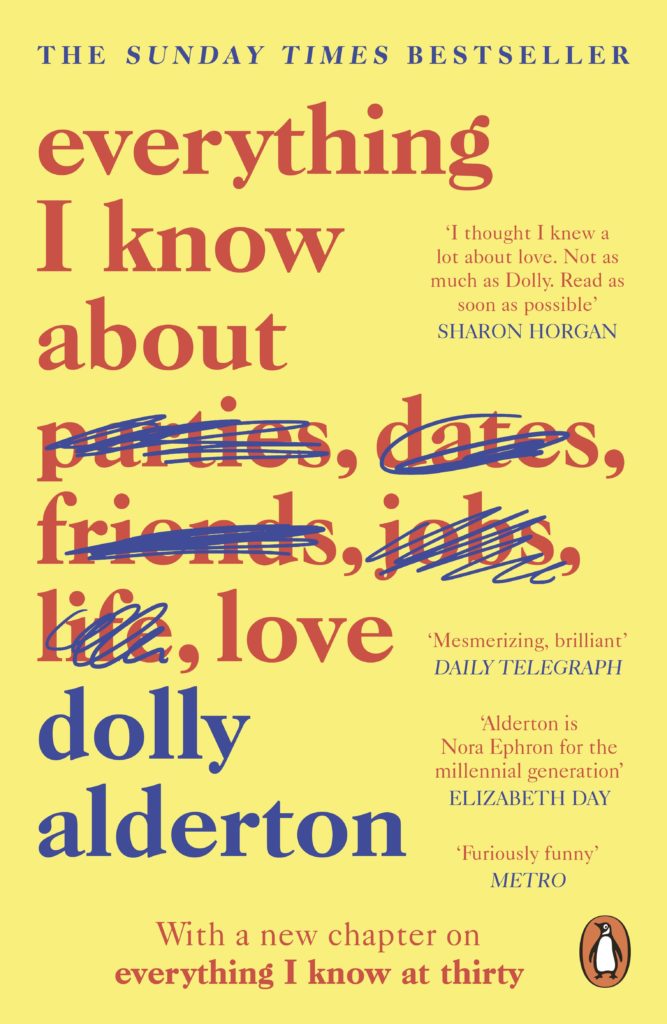 Everything I Know about Love Book Review
As soon as Dolly Alderton opened her memoir with a chapter on teenage MSN romances, we were hooked. This is a book that speaks to millennials, after all! Do you remember the dial tone as you logged into Messenger in the hope of catching our crushes online? We sure do. How about having family members yell at you because they needed to use the phone. Yup! First kisses, adolescent dramas and wild hedonistic nights are all covered but so too are tales of adult heartbreak. It's a memoir that explores both the light and dark sides of love. But more importantly, it is witty and at times hysterical.
There's nothing Alderton shies away from here and the result is a moving, charming memoir that will have you laughing out loud. At times, it will move you to tears. You'll read stories of an awkward teenager desperately searching for romance, a lost girl in her twenties longing for a deep connection and a woman approaching her thirties assessing all that she's learned so far. Whilst romance and sex are covered in great detail, the book also assesses other connections. One could argue that it's more of a homage and testament to female friendships than it is to traditional romance.
Alderton lays down the importance of love in many aspects of life, this isn't just a story about a girl standing in front of a boy and asking him to love her. In exploring her connection to and love of her friends, she touches on greater, often deeper relationships and begins to explore the female bond and feminism.
A Love Handbook
We found that this book often feels like a handbook, a guide for how to be at ease with yourself and appreciate the people and the loves that you have. It's certainly something we've found ourselves digging into time and again, searching for little nuggets of advice. In her honest writing, Alderton manages to capture things we've all felt at some point and articulates them in the most humorous way. In being so open she removes shame from things we've felt and instead reframes them as hilarious anecdotes.
On drinking she says "The gap between who you were on a Saturday night, commandeering an entire pub garden by shouting obnoxiously about how you've always felt you had at least three prime-time sitcom scripts in you, and who you are on a Sunday afternoon, thinking about death and worrying if the postman likes you or not, becomes too capacious." Oh yes, we've been there.
We can't imagine anyone reading this book and not imagining that they're now best friends with Dolly. The sold out shows that ran across the UK after the launch certainly attest to that. We'd be lying if we said we weren't one of the many that has a UK Times membership just to read her column or that we didn't tune into her weekly podcast The High Low. It feels less like a brand Alderton's purposefully built, and more like a cult we're all willingly and eagerly signing up to.
Star rating
10/10
Fellow hopeless romantics will revel in this glorious romp of a memoir. We challenge you to read it and not find a Dolly that resonates with you. We have to give it ten out of ten. Not only because of the beautiful, honest writing but also because we know we'll continue to come back to it. We'll seek solace in her words. "Love is a quiet, reassuring, relaxing, pottering, pedantic, harmonious hum of a thing; something you can easily forget is there, even though its palms are outstretched beneath you in case you fall.".