As you might guess from the title this story leads us in search of its protagonist, Bernadette Fox, who has seemingly vanished amidst planning a family trip to Antarctica. The story is cleverly told from the perspective of Bernadette's daughter; Bee. The plot continues to twist and turn through a series of emails, notes and faxes from neighbours, teachers, psychiatrists and her husband Elgin. We learn of the family's eccentric life in Seattle (as well as Bernadette's less than glowing opinions of the city):
'As much as I try not to engage people in the grocery checkout, I couldn't resist one day when I overheard one refer to Seattle as "cosmopolitan." Encouraged, I asked, "Really?" She said, Sure, Seattle is full of people from all over. "Like where?" Her answer, "Alaska. I have a ton of friends from Alaska." Whoomp, there it is.'
The novel takes readers further to Bernadette's crumbling historical home and her past architectural genius. We learn of her husband, Elgin's job at Microsoft and the passive aggressions that run rife amongst the parents at Bee's school. This, of course, all fodder for an excellent and unpredictable story.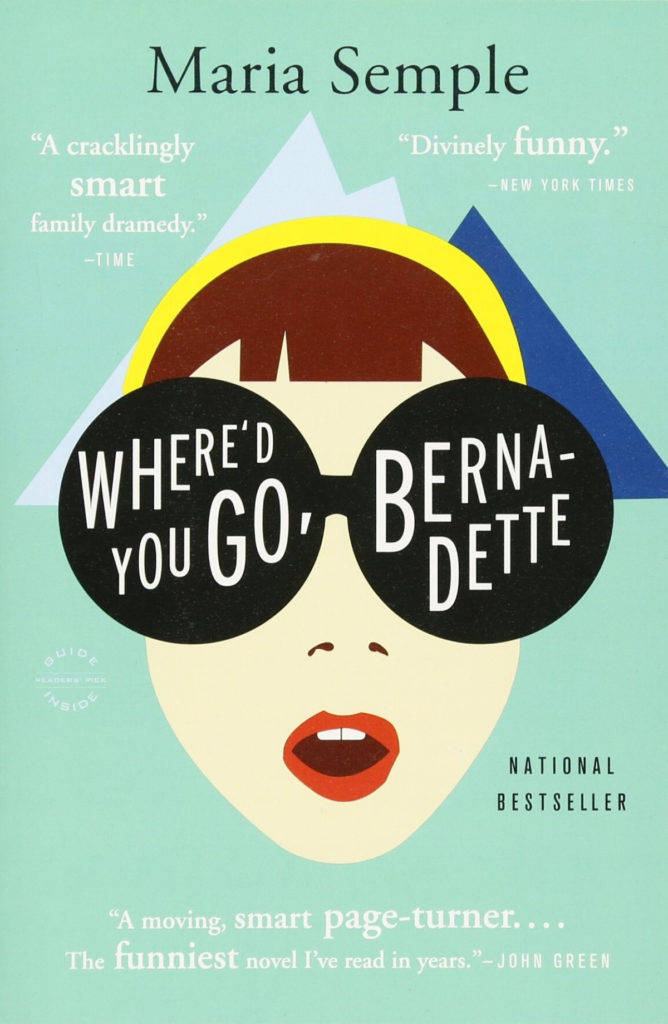 Book Review: Where'd you go Bernadette?
While in places this book is blithe and funny, don't write it off as a one trick pony. Where'd You Go Bernadette? has that certain magical quality to it, a book that's able to mould and change your perceptions as you read. It is easy to begin by believing Bernadette is simply 'crazy' but as the book delves deeper into her background you begin to understand all the factors that have led to her decline, you begin to empathise. It's a story that weaves it's snarky humour with a whole lot of heart – dare we suggest you might even recognise a bit of yourself in Bernadette.
⭐⭐⭐⭐⭐⭐⭐⭐
Star rating:
We had to give this satirical novel 8/10 stars. The book is quirky, warm-hearted and laugh out loud funny in places. A pretty delightful blend if you ask us. If you're searching for a book that will tug a little (but not too much) on your heartstrings whilst still bring a wry smile to your face, this one is for you.
What we're reading now…
Join the (Book) Club!
Every month we choose three new books we know you'll love. Books that will change your life, books that will make you successful, books that are worth escaping into and books that are just so good you can't put them down. Join our weekly newsletters to stay up to date with the books you should be reading.