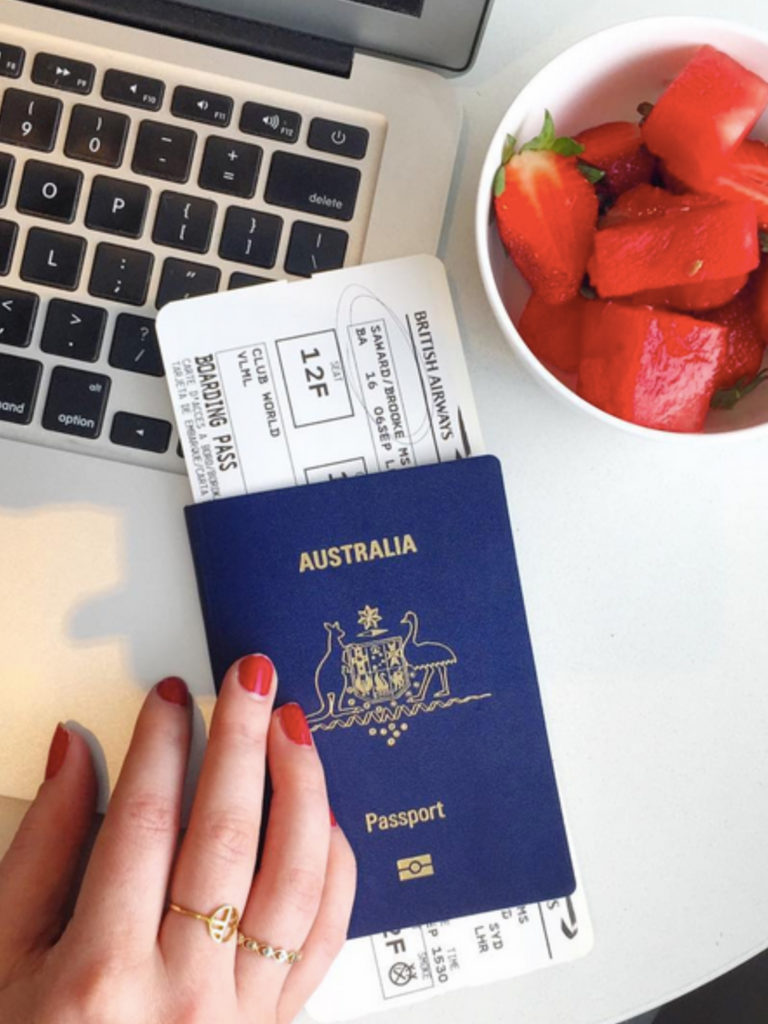 I'm always excited to be stepping foot on a plane bound for London, particularly if it involves flying up the front! As I had never experienced British Airways before, I was invited to see what all the fuss is about and experience the "Club World" experience from Sydney through to London via Singapore.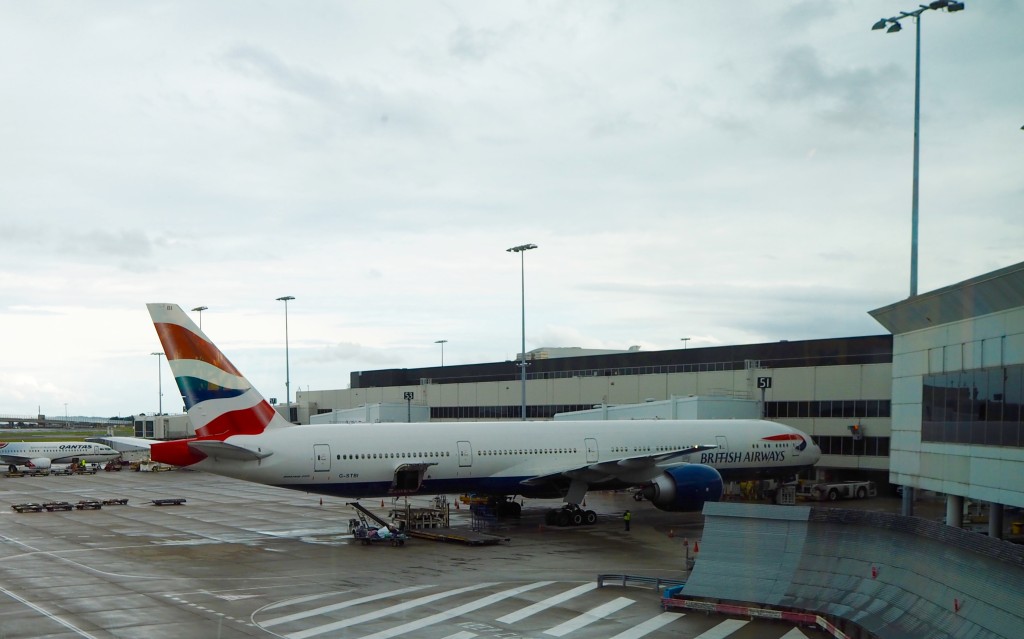 Sydney to Singapore to London Heathrow
Anyone making the trek from Australia to London will know first hand that this is quite a long journey. The first flight takes around 7 hours through to Asia, and British Airways make their connections in Singapore. This already had me excited as Singapore (Changi Airport) is without shadow of a doubt my favourite airport in the world. It has great Duty Free shopping, free unlimited internet connection, a butterfly garden, a sunflower garden, and just so much incredibleness that you won't find in any other airport around the world!
The second flight is much longer at 13.5 hours in length. British Airways (BA) make this flight overnight departing at nearly midnight, so it is the perfect chance to grab some shuteye on the plane and arrive in London in the early hours of the morning (around 6:00am) ready to hit the ground running.
Just one problem: I'm terrible for sleeping on planes. No matter which position I curl into or how many times I wake up with a stiff neck, I just can't seem to reach the point of no return that actually involves proper rest.
That was until the invention of "lie flat" beds in business class came into the equation, and beyond my own belief I managed a solid 10 hours of uninterrupted sleep on my BA flight from Singapore to London Heathrow! Inside the BA "Club World" cabin, you will have your very own lie flat bed as well as a comfort pack to make sleeping a breeze – ear plugs, eye mask, cozy socks, and of course toiletries to refresh yourself just before arrival.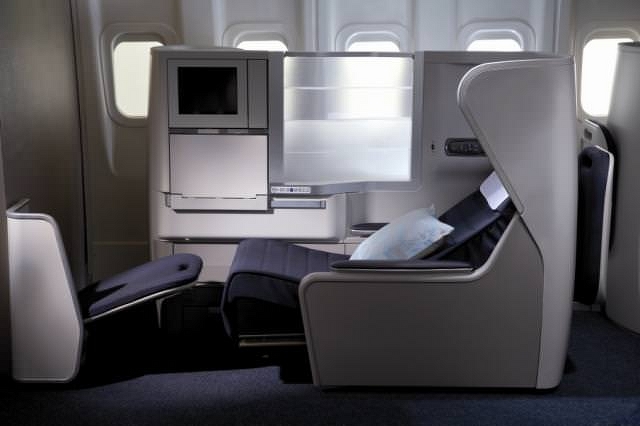 The "Club World" Difference
What I really like about British Airways is that, typical to their British roots, they like to keep it understated. So much so that they don't even call it "business class", instead calling it "Club World" and in Club World, its all about the experience.
So how is "Club World" different to other business class products?
At check-in, Club World passengers are allocated a special check-in line, a "fast pass" through security, and access to the BA lounge (in Sydney this is offered through the Qantas International Business Lounge). The food in the lounges is still much healthier and fresher than that on the aeroplane, so take it as a great chance to stock up on yummy healthy food before the big journey ahead!
I'll be honest and say that the one thing I didn't enjoy about BA Club World arose before I even got on the plane. When going to "manage my booking" I was prompted to pay a fee of around $100 just to choose my seat on the plane. Given that I was travelling alone, I decided to leave it up to chance, but I was pretty disappointed to see that the premium class of travel would still attract a seat selection fee as an additional.
But the rest was uphill from there. I was allocated a bang-in-the-middle seat, as the cabin was 100% full and it was the last seat left. For sure the most desirable seats are the window seats, as you now only get to watch the world pass you by, but given there is a divider between you and the passenger next to you, you will have the most privacy in these seats. The middle is shared with another passenger and doesn't have a great divider between, so this would be best suited to couples travelling together. However once the lights were out and I was fast asleep I didn't really mind too much!
The seat itself is fantastic and completely reclines to a lie-flat bed. Given that it is a straight configuration, you will need to sleep quite straight leaving little room to bend your knees if you prefer to sleep in the foetal position. As for other Club World seat perks, you'll find a charging station, usb station, a small draw to place your important belongings for the flight, and A LOT of overhead space for your carry-on luggage.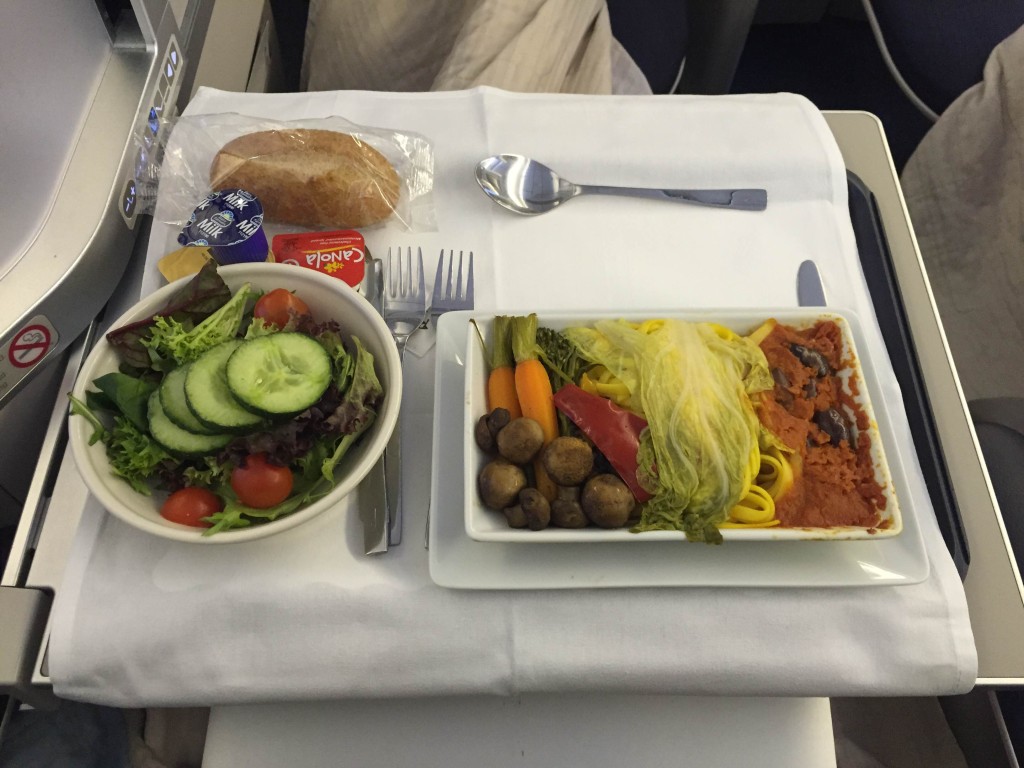 Food & Service
The food on board sounded very desirable when I read the menu offered to me, however having already pre-ordered a special vegetarian meal, I wasn't able to choose from the ordinary menu. If you are a vegetarian (not vegan), I would suggest not selecting the meal option before you board, as the food on offer on the menu sounded (and looked) much nicer! It is also good to know that they will always offer a vegetarian option on board, so you certainly won't go without.
The highlight of the meal was definitely the breakfast provisions, with items like "vegetarian frittata with red pepper sauce" and "full English breakfast" on the menu. There was even a power fruit smoothie that was so delicious, I ordered three! There are also snacks available on board outside of meal times, including mars bars, m&m's, cheese and crackers, fruit, popcorn, crisps, and basically everything that falls under the meaning of "snacks".
The service was typically British – polite, attentive, and nothing was too much to ask.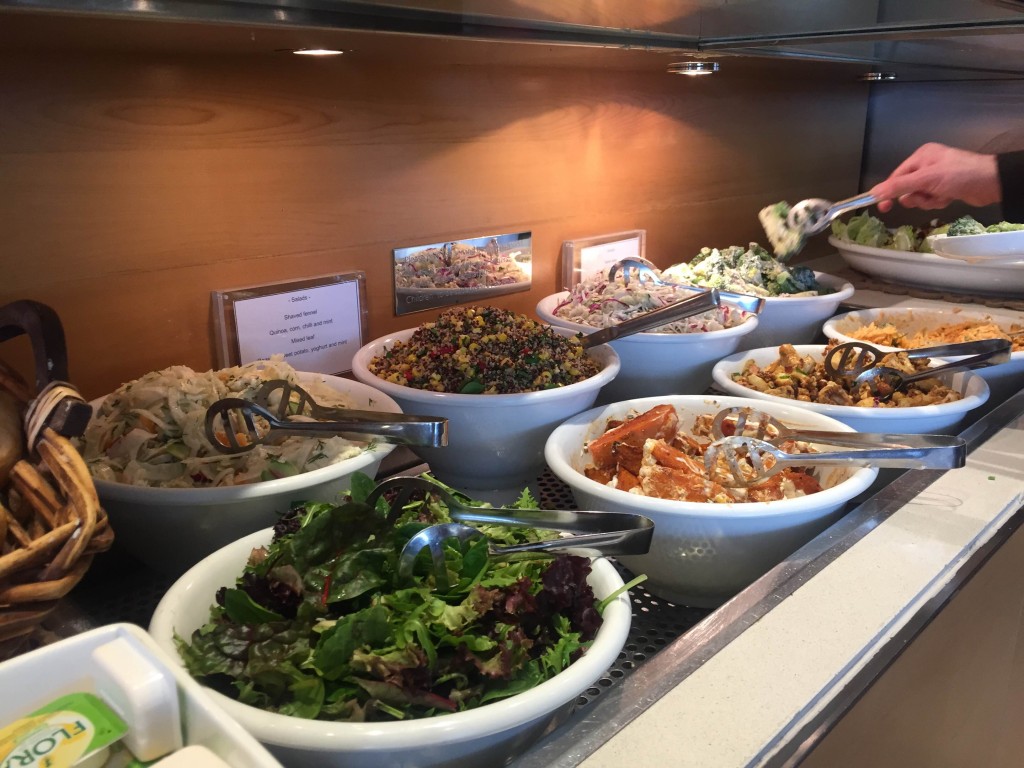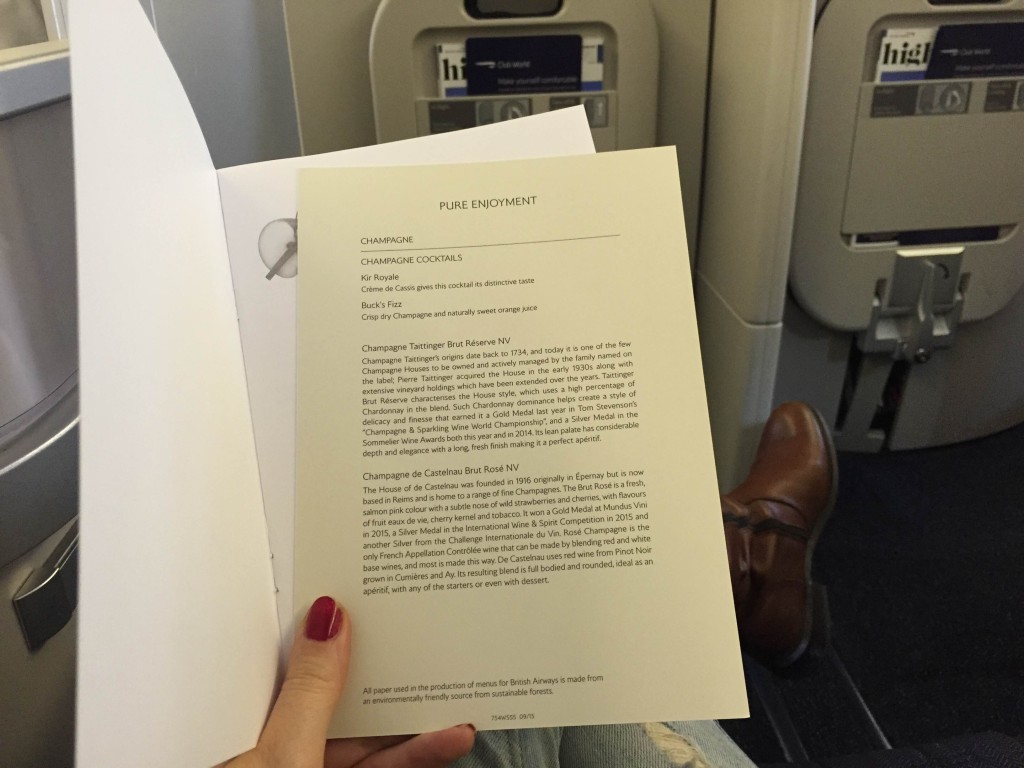 Is it Worth It?
Entirely. For a long haul flight over 12 hours in length, the best option is to always fly overnight and aim to get a full night of rest on the plane. Sleeping for me just isn't possible in economy class, so I would certainly recommend an upgrade is in order if you're looking for a cosy night of rest.
The food was okay but still aeroplane food, so I would suggest making the most of the lounges when in transit (particularly in Singapore airport, you will be amazed at the food selection there!)
The service was great, but I'm sure it is great throughout the cabin classes as the Brits pride themselves on their manners and attention to detail.
So is it worth it? For a full night of rest + privacy, yes. This is one of the best business class cabins on offer and makes for a very comfortable journey.
Tips for flying BA Club World
DO pay the extra to select your seat if you like your privacy and opt for the window seat.
DONT book a special meal in advance unless absolutely necessary.
DO eat your main meals at the airport lounges and opt to sleep, watch films or read during the flight. The entertainment system has a great selection so do yourself a favour and take the time to relax.
DONT worry about bringing your own plane snacks, there will be plenty on the plane for you!
Disclaimer: World of Wanderlust travelled as a guest of British Airways for the purpose of reviewing this product. My opinion is as always my own, hence why you will note the things I do and don't like! A huge thanks to BA for a smooth ride through to London!