So you want to see, do and experience ALL that this incredible city, Budapest, has to offer? We've created the ultimate Budapest Bucket List with 23 of the best things to do in Budapest – including what to eat, where to drink, what to see, and how to make the most out of your trip to Budapest.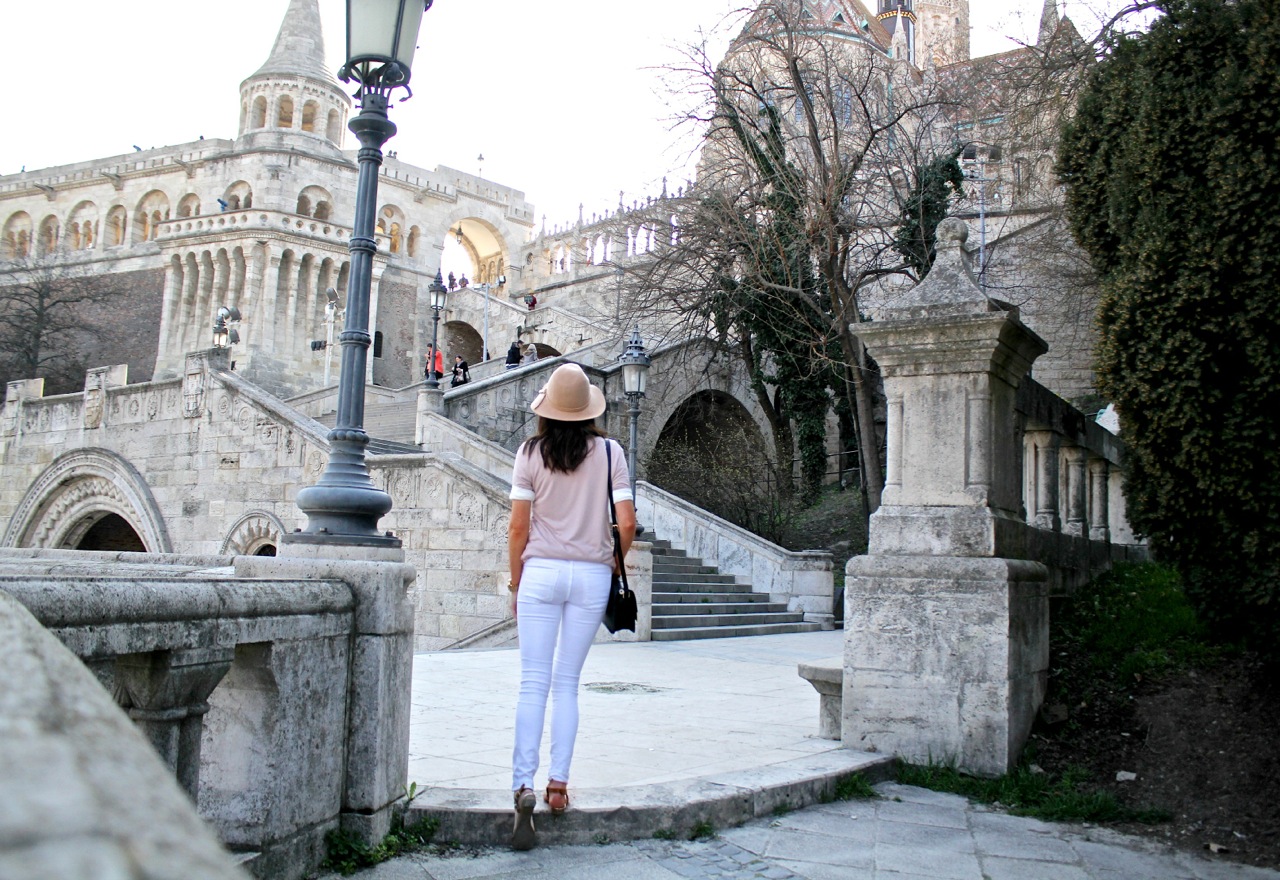 Budapest Bucket List
1. Bathe in thermal water
Budapest is renowned for its hot thermal baths, many of which are open to the public and some of which are even outside! My favourite public bath is Szechenyi, followed by Rudas and Gellert (all are worth a visit).
2. Take in the best view of the city from Fisherman's Bastion
My absolute favourite place in Budapest is to take in the sweeping views of the city from Fisherman's Bastion in Buda, overlooking the Danube River and Pest in the distance. This is also a fabulous place to see the sun setting.
3. Eat Goulash
Perhaps the most popular local dish you could try in Budapest is the traditional Hungarian Goulash. Of course, this is a meaty broth, so vegetarians and vegans might prefer to make their way to Edeni cafe in Buda, a fully vegan cafe with a delicious lunch menu. Be sure to grab some sweet snacks to take away as well as it is incredibly well priced!
4. Walk across Chain Bridge
Separating the two sides of Budapest (known as "Buda" and "Pest) is the gorgeous Danube river, with a series of bridges connecting the two. The most fabulous of these bridges is without a doubt the Chain Bridge, which offers a fabulous walk from one side to the other. The lions guarding the bridge are a perfect photo opportunity and you can see many landmarks from here, including Buda Castle and the Hungarian Parliament.
5. Marvel at the architecture of the Hungarian Parliament
Whilst on the "Buda" side of town, be sure to wander down to view the Hungarian Parliament (a great walking route begins crossing Chain Bridge, catching the funicular to Buda Castle, walking onwards to Fisherman's Bastion and downhill to arrive exactly opposite the Hungarian Parliament on the Buda side of the river).
6. Go Shopping on Andrassy Street
When you think of Budapest you might not instantly think of shopping, but with a much more favourable exchange rate to the Euro it is entirely worth while (Hungary remains on the forint at present). Andrassy St is the place to go and you'll find all the known designers as well as some great local designers on this street and surrounding streets in Pest.
7. Catch the Funicular up to Buda Castle
Although a little touristy, this is a great way to make your way smoothly up to Buda Castle from down below. Alternatively, take the stairs.
8. Attend the Opera at the Hungarian State Opera House
As with most European opera houses, the stunning interior of the Hungarian State Opera House is enough to write a book on. Even if you don't go see a show, be sure to book a tour to go inside.
9. Step Inside Gresham Palace
Although not a Palace in the present day (currently a Four Seasons Hotel), Gresham Palace is a stunning display of aristocracy in Hungary over the centuries. Even if you just wander in to the lobby to take a look around, it is well worth a visit!
10. See the shoes on the Danube River
This fascinating installation of art is a way of remembering the thousands of lives that were lost through nazi occupation. Be sure to head down for a look – it is quite touching.
11. Drink in a Ruin Bar
If you find yourself wandering around for hours to find a good bar to position yourself in for the evening, you'll be wandering for quite a while. All the good bars are hidden ruin bars, many of which lie underground. With many of them closing down and popping up every so often, it is best to ask a local for the best current recommendations. Just be prepared for one crazy night out!
12. Marvel at the Museum of Applied Arts
This is one roof worth walking out of your way for. Trust me when I say you will never see a roof more intricate and fascinating in your lifetime – google it for evidence.
13. Step inside St. Stephen's Basilica
If you're on a larger Europe itinerary you might be churched-out already, but I promise this one is worth it! St. Stephen's is gorgeous both inside and out and is very centrally located.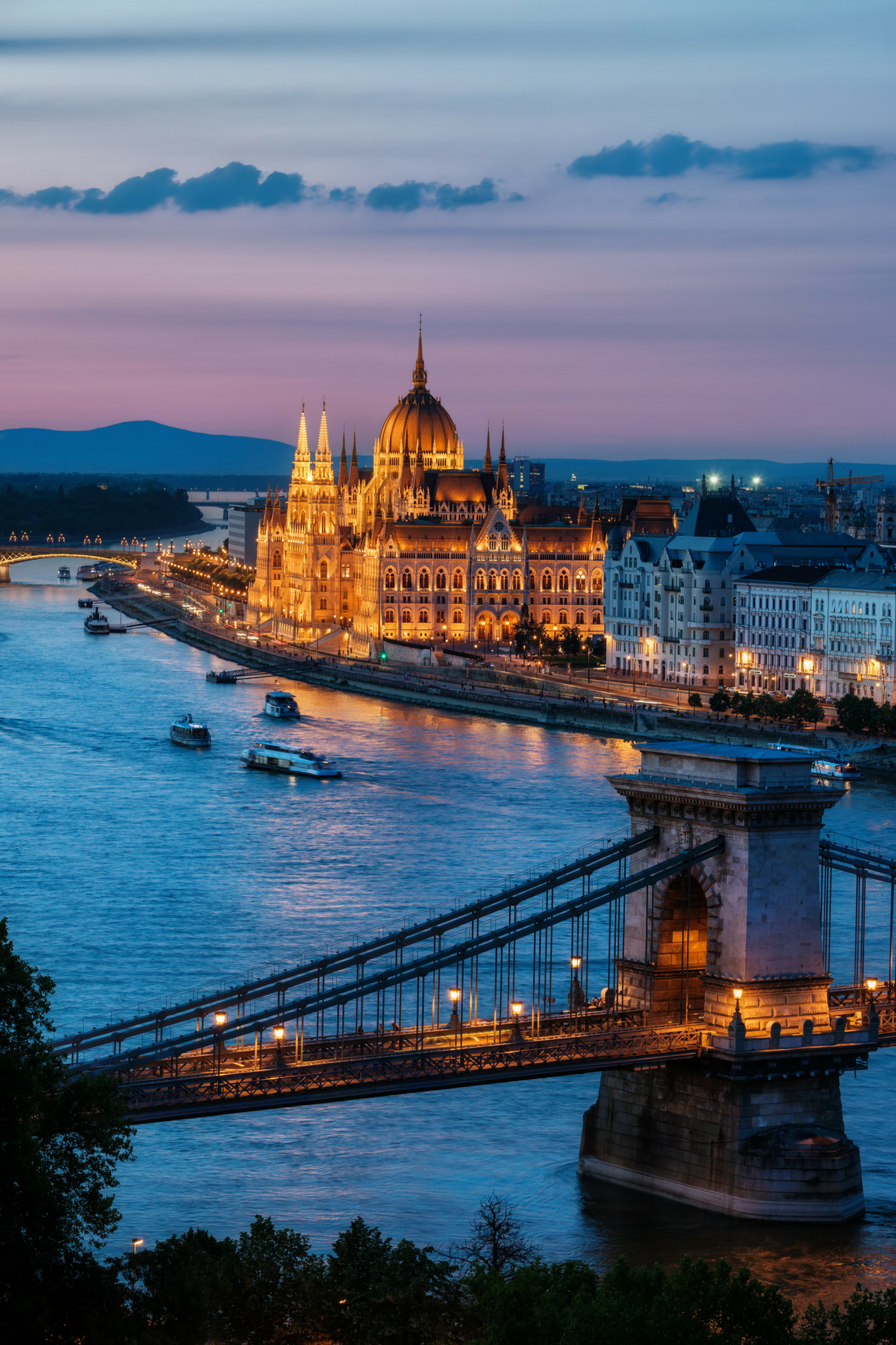 14. Cruise along the Danube River at Night
If you're looking to splurge on a romantic night out, this is it. Book a dinner cruise at night to enjoy the Danube.
15. See Matthias Church up Close
Again, if you're not churched-out enough already, this is another one worth a look.
16. Visit Faust Wine Cellar
If you're a wine lover, you'll absolutely love this wine-tasting experience underground.
17. Spin 360 at Heroe's Square
If you're up for a walk, head all the way along Andrassy Street to Heroe's Square and spin 360 to take it all in. The walk itself is worth while!
18. Learn more about Hungarian Modern History at Terror House
One of the best museums I have visited in Europe was the Terror House in Budapest. I won't say any more other than to just go – it is a great insight into modern history to place Hungary's position in the 20th Century.
19. Enjoy a thermal spa treatment
If you haven't quite hit the spot yet with all your thermal spa-ing, head into one of the (many) fancy hotels for a little over indulgence by way of a spa treatment. My favourite included mineral mud at the Four Seasons Gresham Palace.
20. Ride along Tram No. 2
This is perhaps the most scenic way to get around Budapest for those who are visiting the top attractions and don't wish to walk all the way.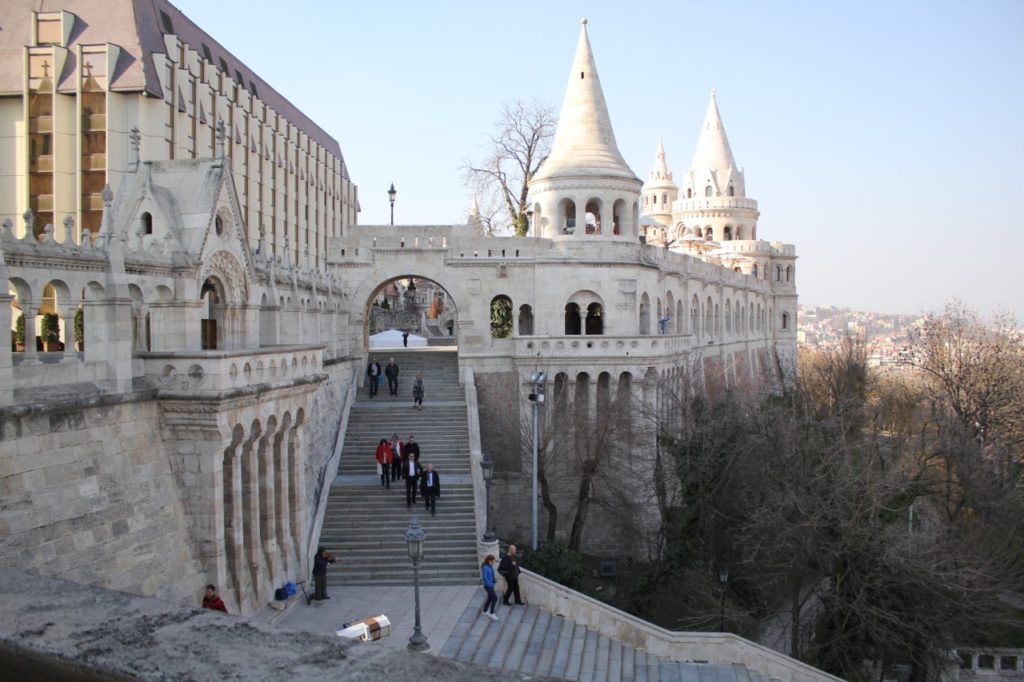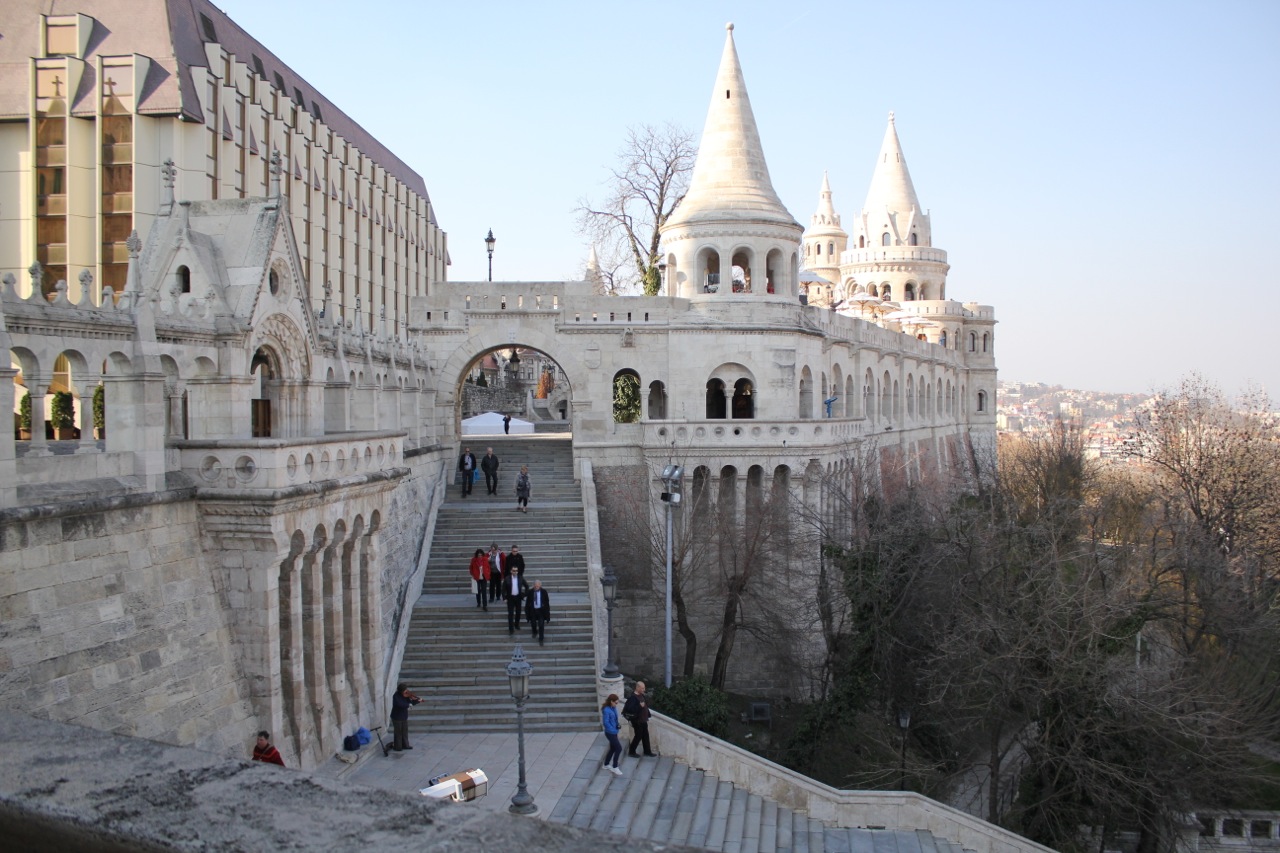 21. Dine Al Fresco on Margaret Island in the Summer
If you're visiting Budapest in the warmer months there's nowhere else you'd rather be than on Margaret Island – a local's favourite. The island turns into a full time entertainment destination with many pop up bars and restaurants.
22. Step inside Dohány Street Synagogue
As the largest synagogue in Europe and one of the largest in the world, it is certainly worth a visit to step inside this incredible display of architecture.
23. Visit Vajdahunyad Castle
Located in the city park of Budapest is a castle – can you hardly believe it!? Having normally travelled a long distance outside of capital cities to reach notable castles I was delighted to see that the Vajdahunyad Castle was located in the city itself, just a short walk away.
Follow me on Instagram for more adventures!