For a really long time I have wanted to check myself in to the Beverly Hills Hotel. For those who don't know, the hotel is legendary for being one of the most iconic hotels in the world, known for its playfully pink exterior, banana leaf wallpaper and for being a major destination for film stars in Hollywood's golden age. So on my recent visit to Los Angeles, I reasoned that a stay here would be worth the pretty pennies, as it is an experience in itself and one that I have been longing to enjoy for quite some time. As such, I did it. I booked a room and checked myself in to the Beverly Hills Hotel in Los Angeles.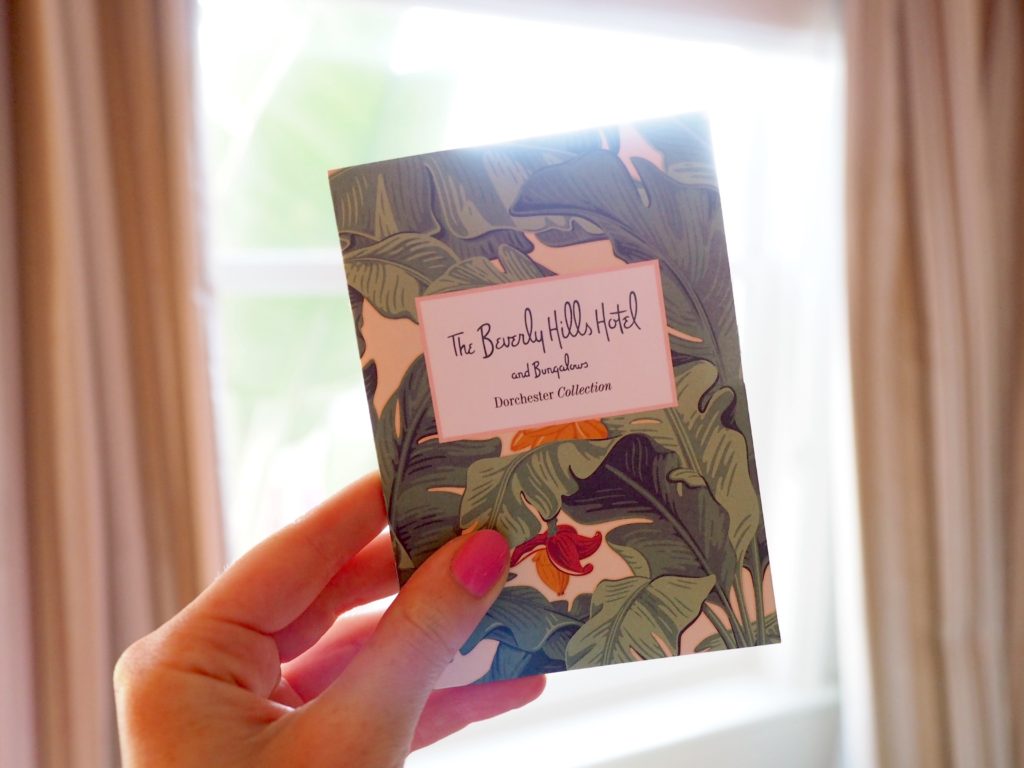 The Beverly Hills Hotel
It is difficult to know where to begin when describing this hotel as it has become so affectionately loved by locals + visitors to Los Angeles over the last 100+ years of operation. The hotel was built over a century ago and as such, the neighbourhood of Beverly Hills was formed and built around the property over the years.
Its no secret this is a popular spot for celebrities, but I was so blissed out in my hotel suite that I rarely made it out to people watch at the pool area, which becomes especially popular on weekends and in particular for Sunday Brunch.
Known to many as the "Pink Palace", this hotel is the kind of place you would check-in to for a staycation, as the idyllic surrounds make it hard to leave the property to venture elsewhere – with a fantastic outdoor pool area, plenty of gardens, and a selection of great eateries (my favourite is the low key Fountain Coffee Room).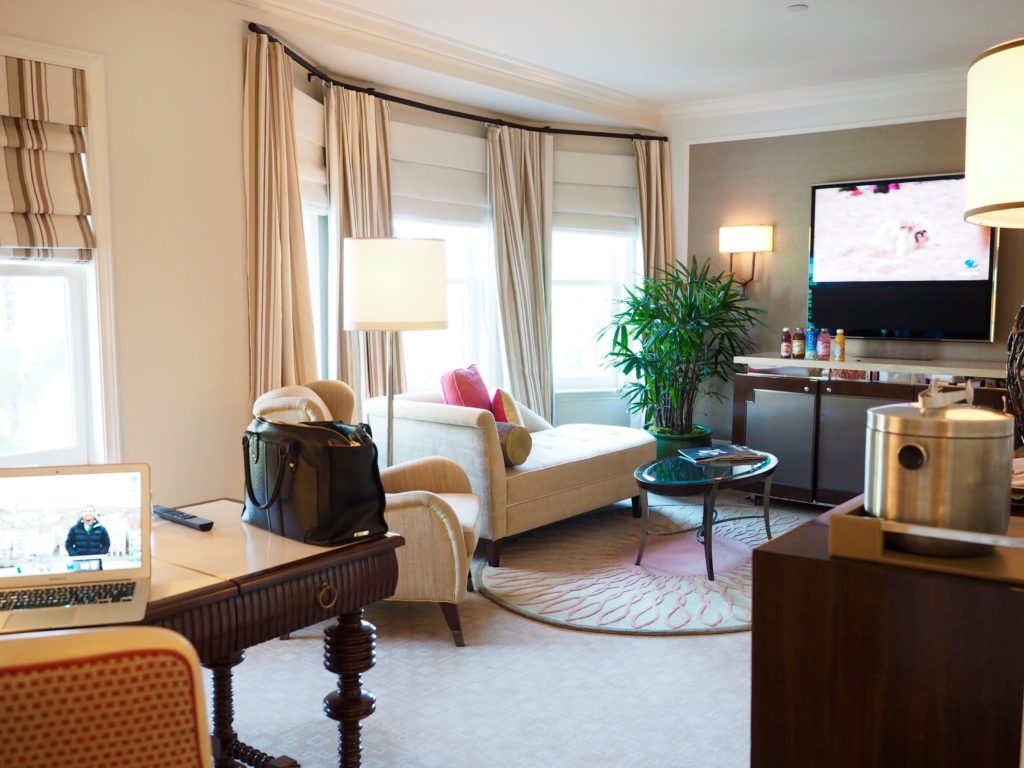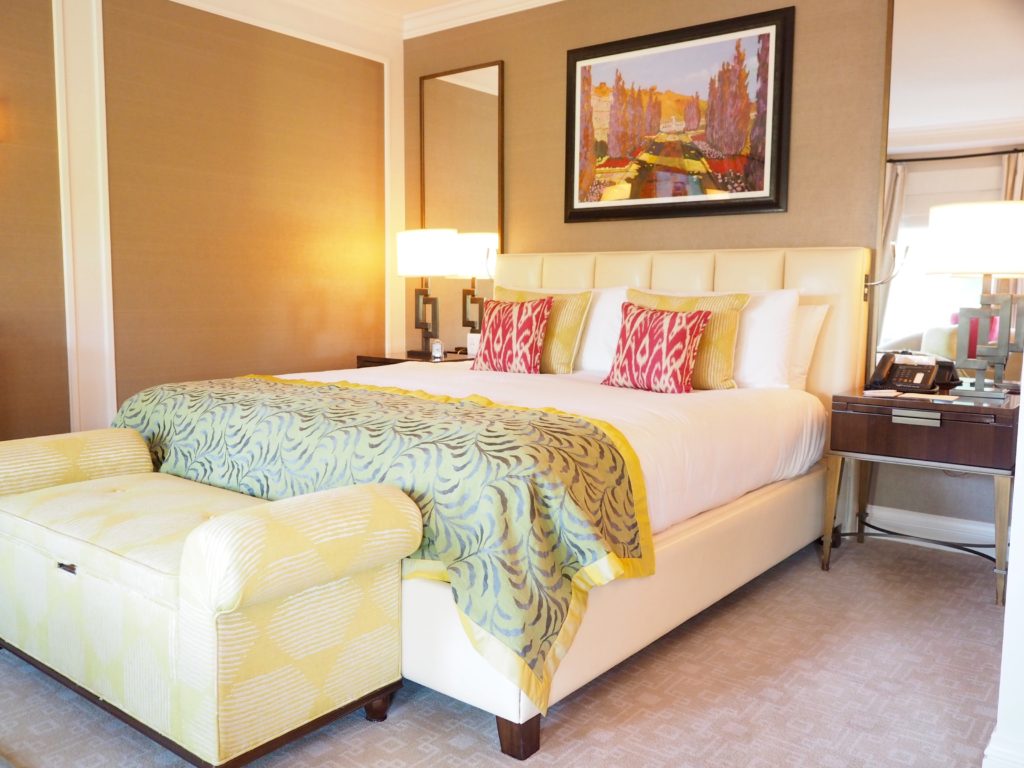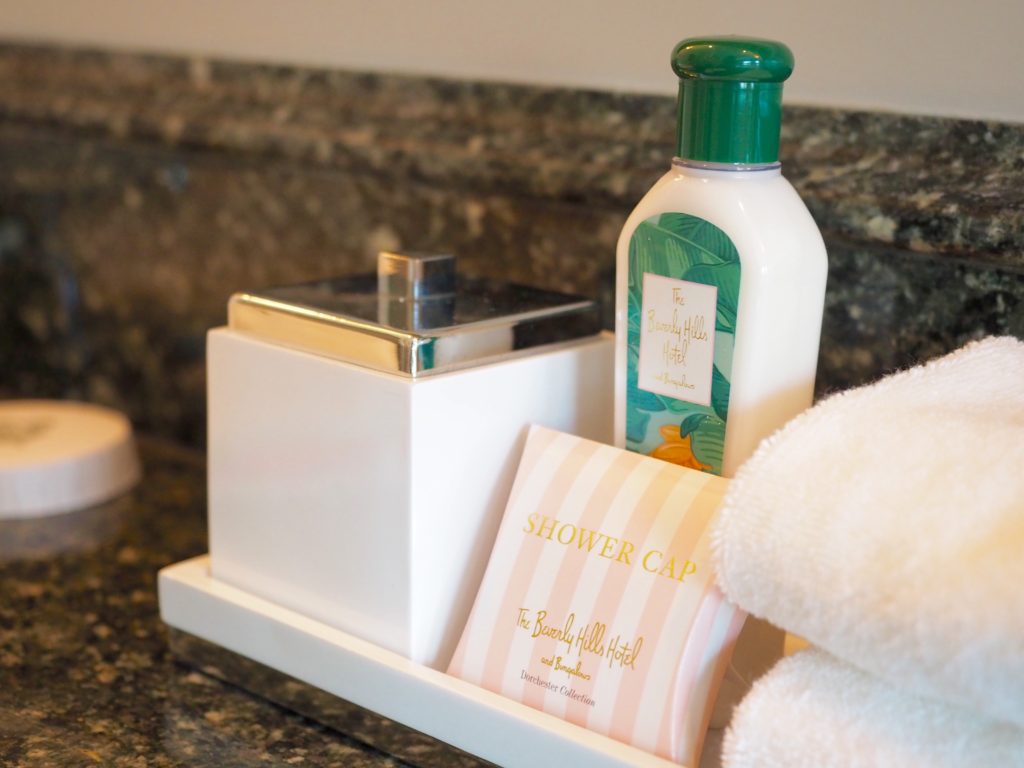 The Suite
My deluxe suite seemed to have it all: a plush king size bed with some of the coziest sheets I have ever had, a large bathroom with a bathtub to fit three people my size, and a huge flat screen with a range of channels to keep myself entertained in the evenings (there really is no end to American reality tv entertainment).
Each morning I would order breakfast from the In Room Dining menu, with my hardest choice for the day being whether to have the "Hollywood breakfast" or the banana-strawberry smoothie with protein (when in fact I would order both, every time).

Around the Hotel
The hotel is a private playground of sorts, with oodles of public spaces to enjoy but mostly centering around the iconic Beverly Hills Hotel pool. On the weekends this area becomes wildly popular among both hotel guests and locals who drop by to grab a long lunch at the casual poolside cafe, that is just as much about the social scene as it is the food (okay, if I'm honest, it is much less about the latter).
The hotel has all the usual suspects – a gym, world class spa, and plenty of gardens to explore… its the kind of place you never want to leave (so be prepared to stay in for a few days before you head off to explore LA!)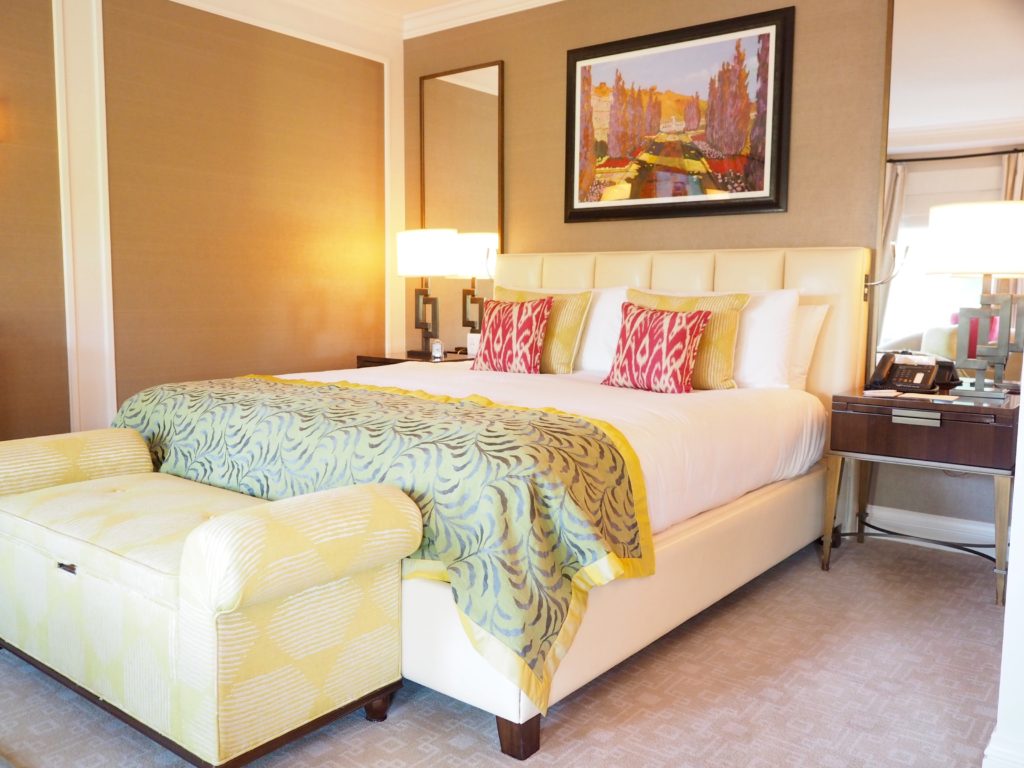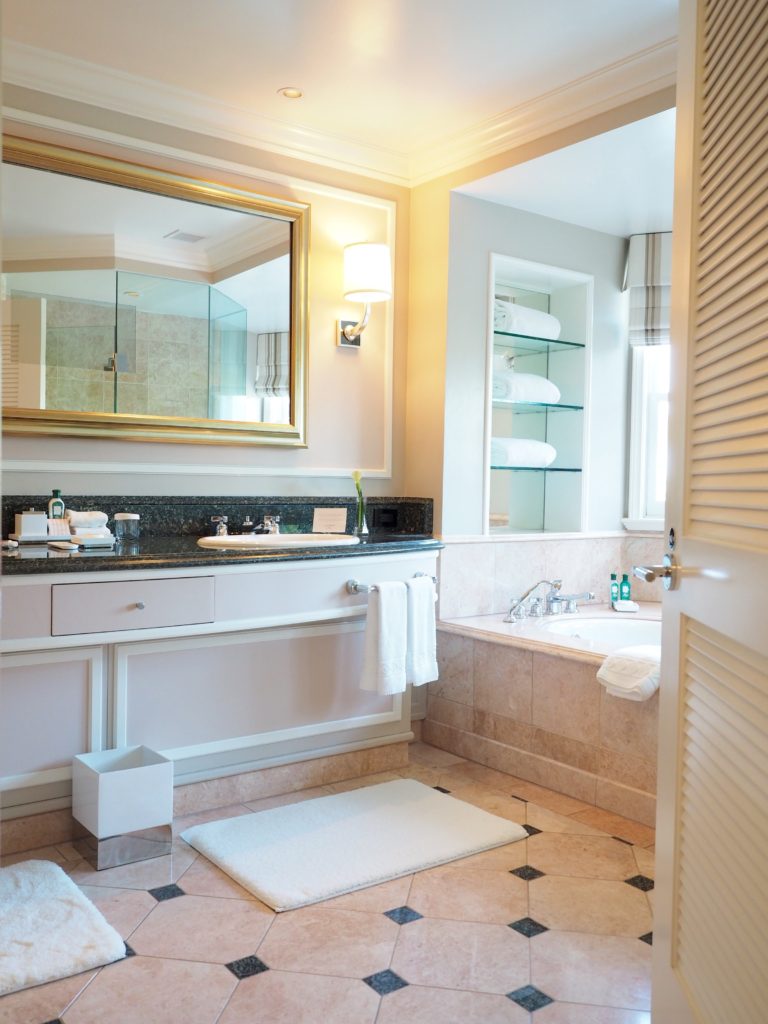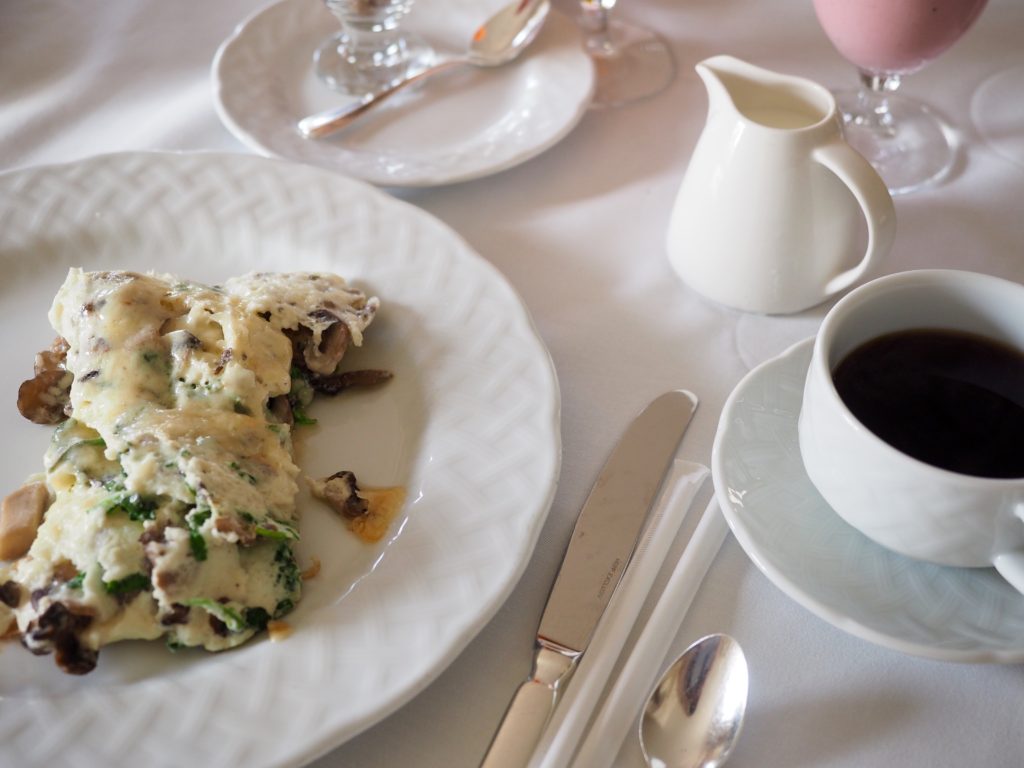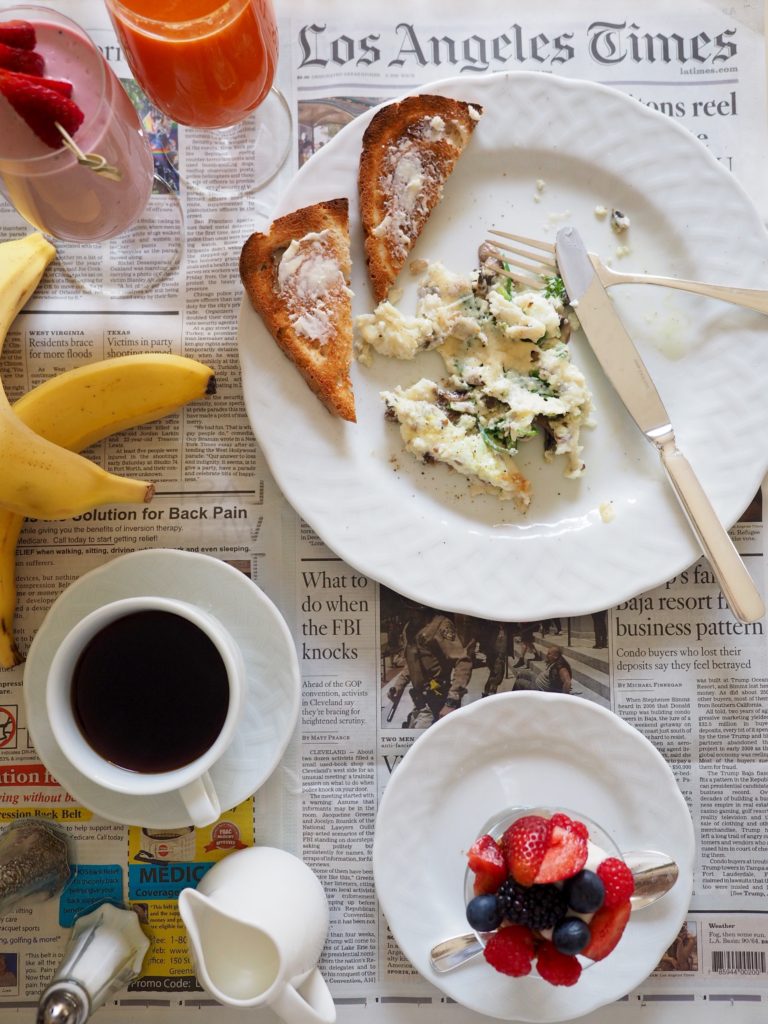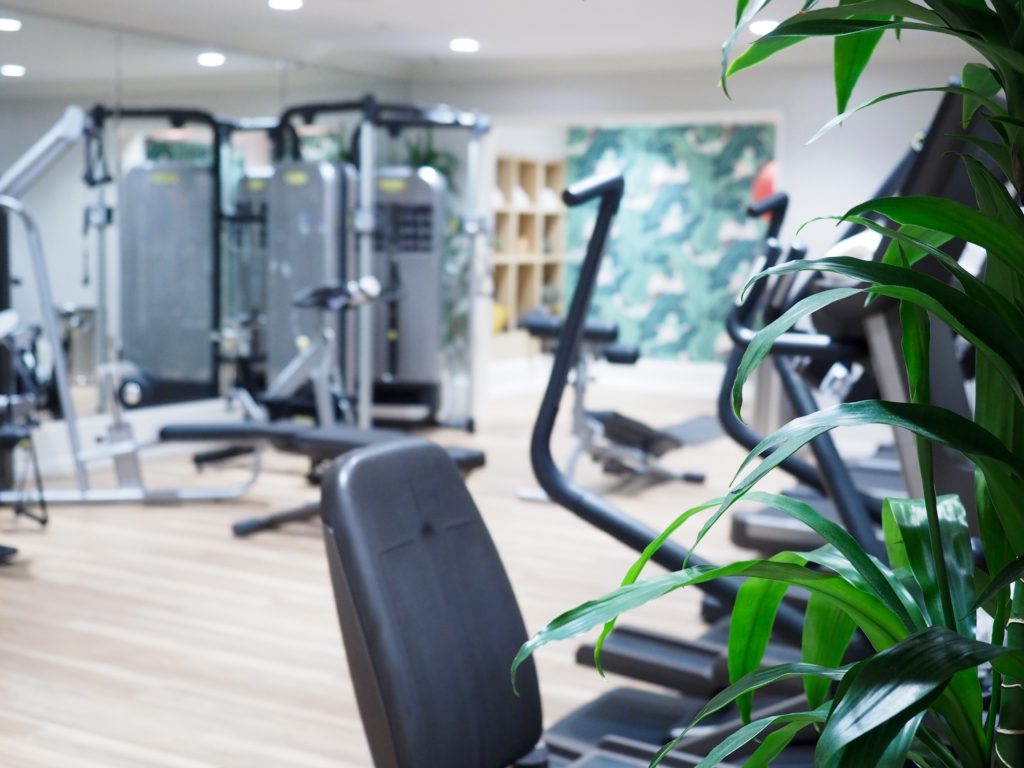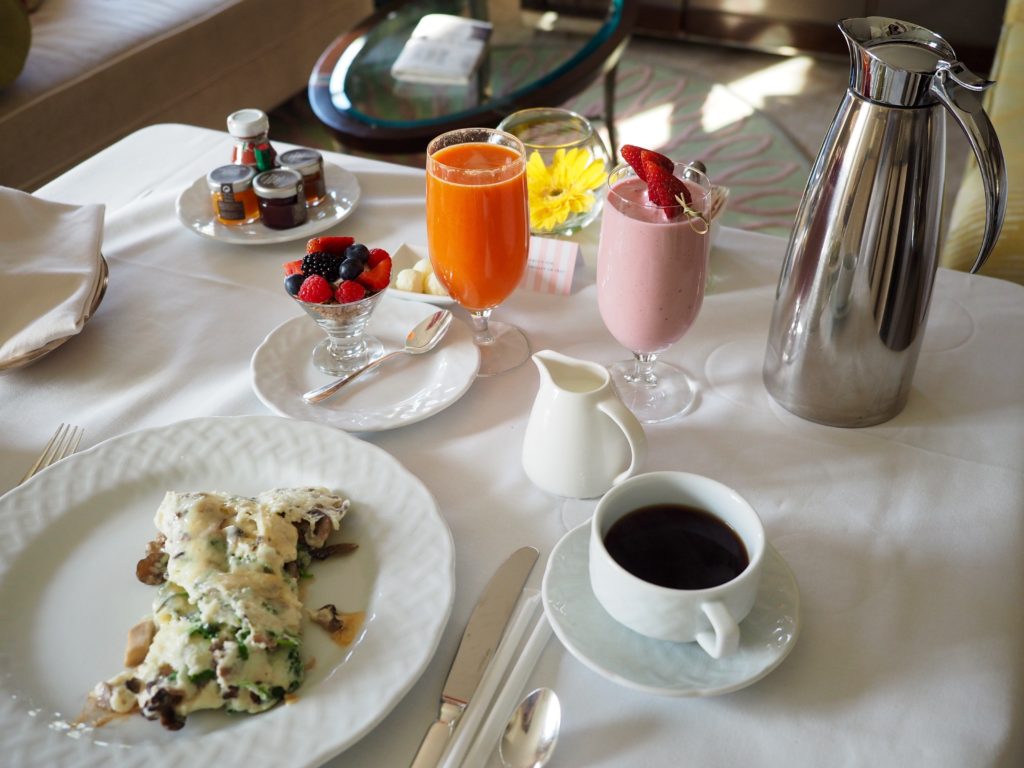 I visited the hotel as a paying guest and all opinions (plus way too many photos) are my own! For more of my adventures, you can follow me on Instagram.