I recently visited Les Sources de Cheverny in the French countryside for a brief weekend stay. And because I adored this hotel so much, I've decided to share every moment from this incredible stay to hopefully inspire some of you to pack your bags and book a trip to France or if you're in the area, add a detour to Loire Valley and visit for yourself. So if you're considering a digital detox and need a location worthy of going offline to do just that, read on for my full review of Les Sources de Cheverny!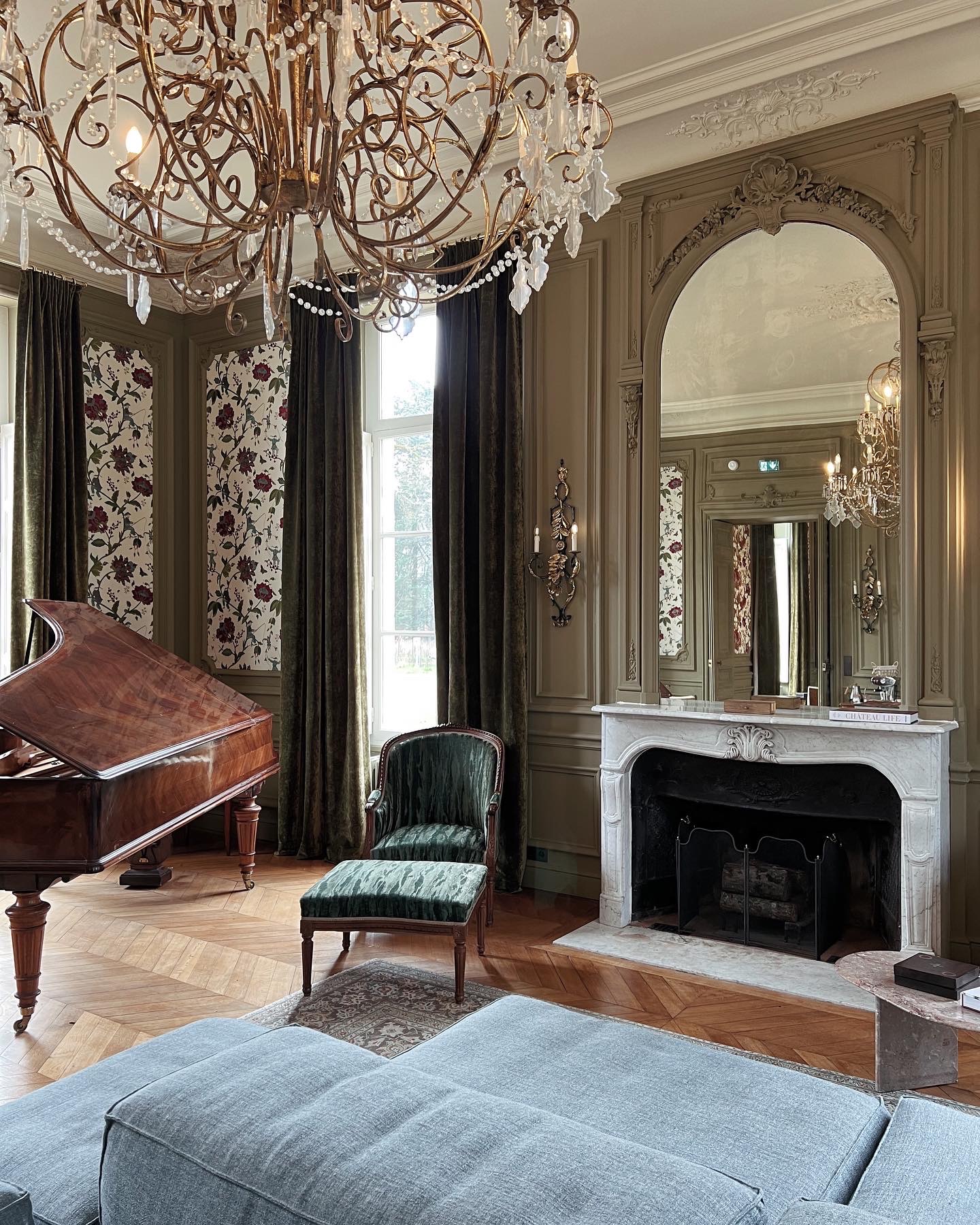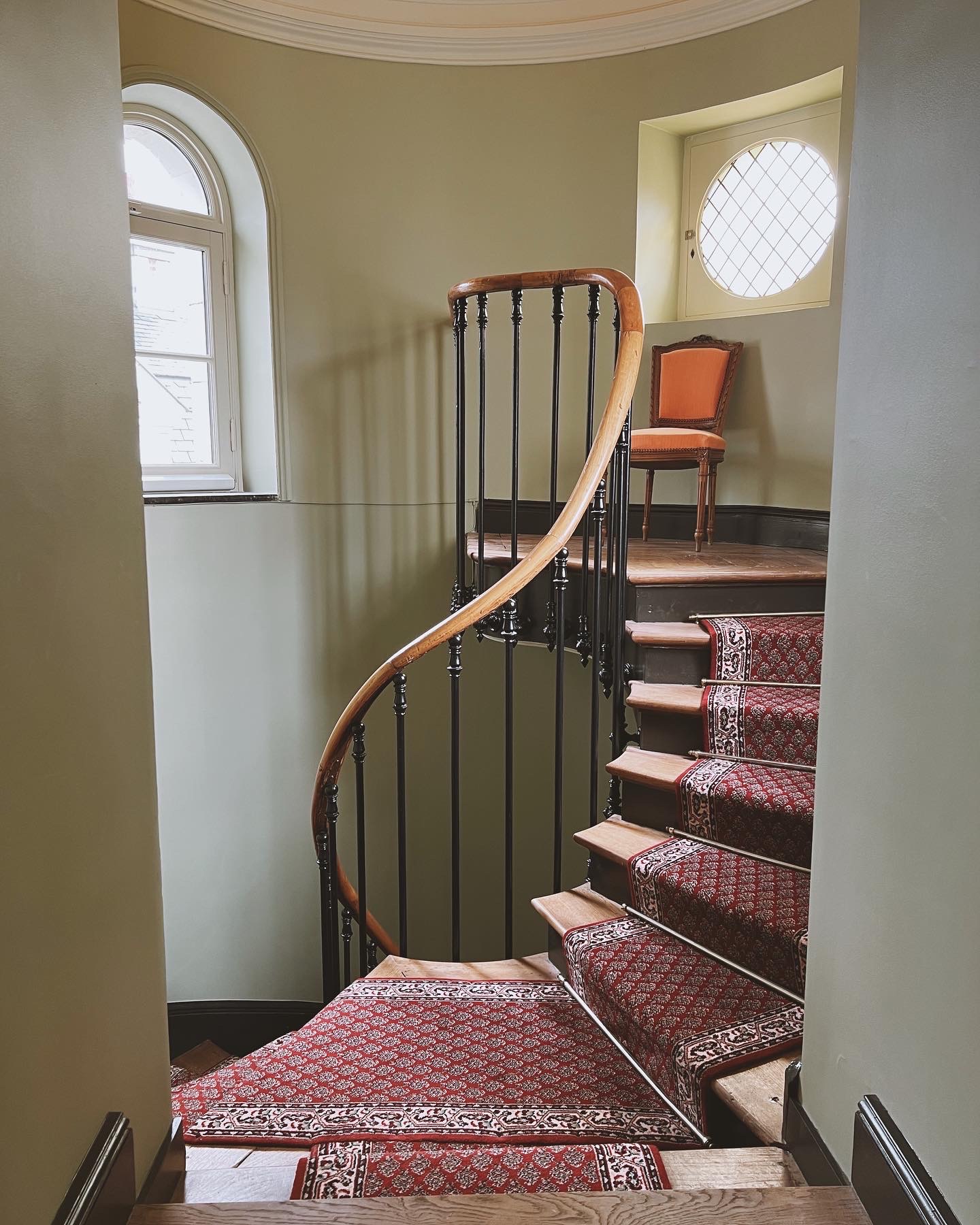 Checking in to Les Sources de Cheverny in Loire Valley
I was in Loire Valley exploring the many chateaus of the region and taking time to slow down in the French countryside. It was on the second night of my visit that I made my way to Les Sources de Cheverny, a countryside spa, hotel and two restaurants located just a short drive (or bike ride) from Chateau de Cheverny.
Using google maps to show me the way, I found myself turning off the main road into a long and winding path, lined with trees and falling leaves – already starting to set the scene for a rustic but equally luxurious escape.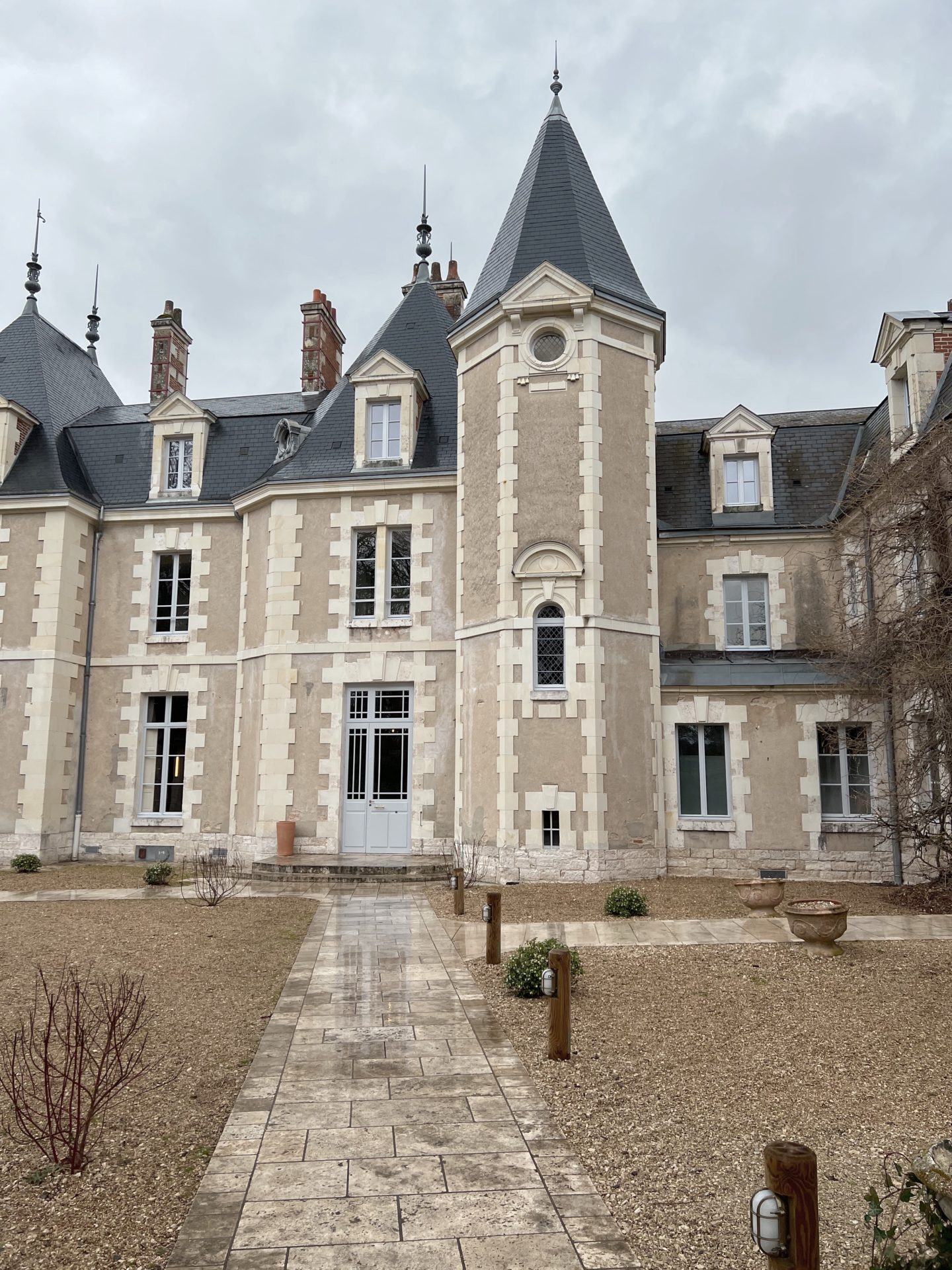 Once the trees began to clear, I first laid eyes on the chateau. However the chateau forms only a part of the hotel experience, as the allure of Les Sources de Cheverny is that it has aimed to maintain the heritage of the chateau, while adding modern cabins to bring the experience into the present day. So if you prefer tradition and history, book yourself a room in the chateau. And if you prefer a woodlands experience immersed in nature, the cabin-style rooms will be more to your liking.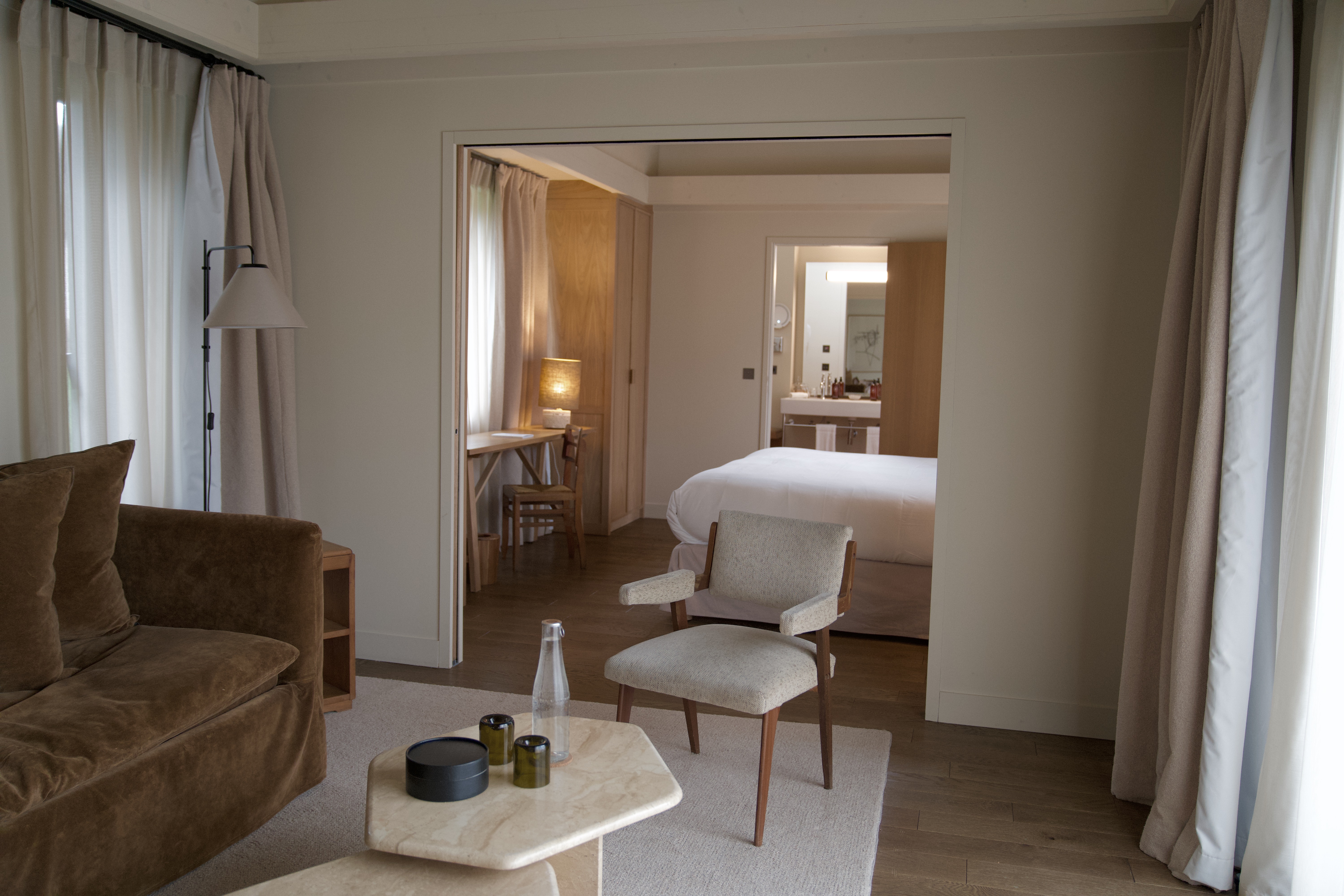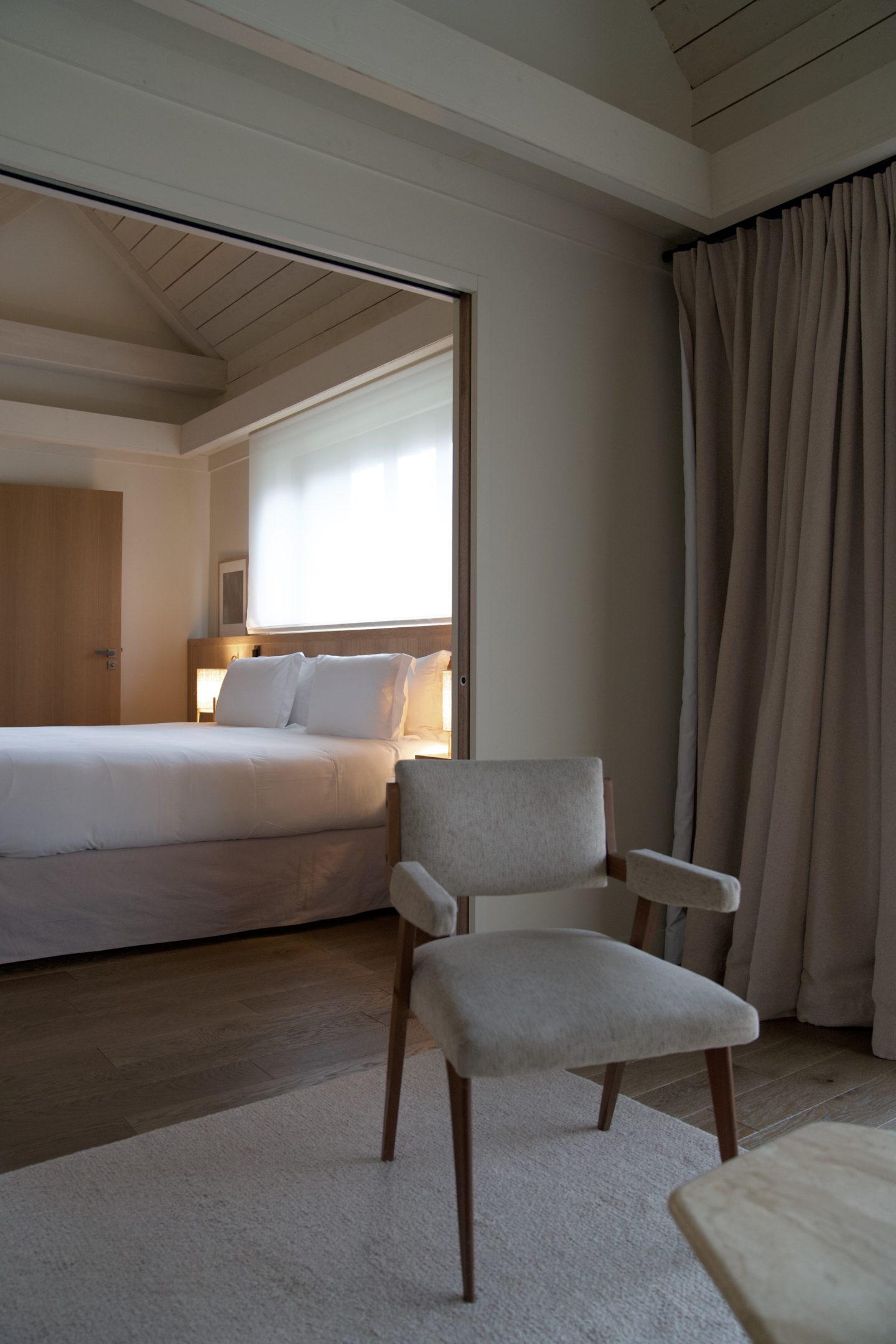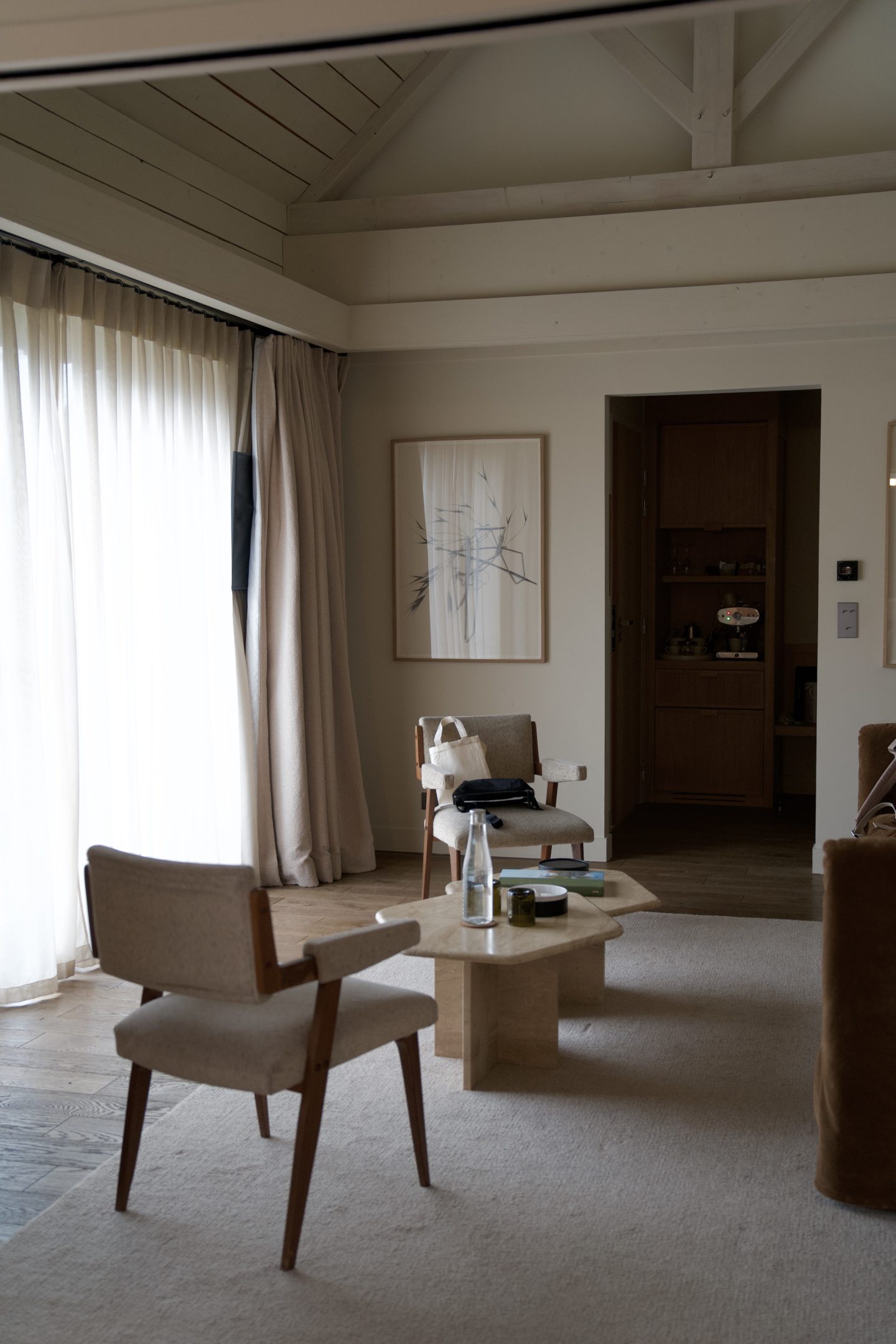 Inside the Room
For my stay, I booked a cabin-style room to immerse myself in nature. I was visiting after a long haul journey from Australia (25 hours to be exact), and so was excited to switch off from technology and tune into my senses.
The rooms are stunning in every way. Visually, of course. But no small detail has gone overlooked. From the clever placement of charging ports at the bedside tables, to the ability to order a picnic basket of breakfast to your room. There really is no detail that has fallen by the wayside.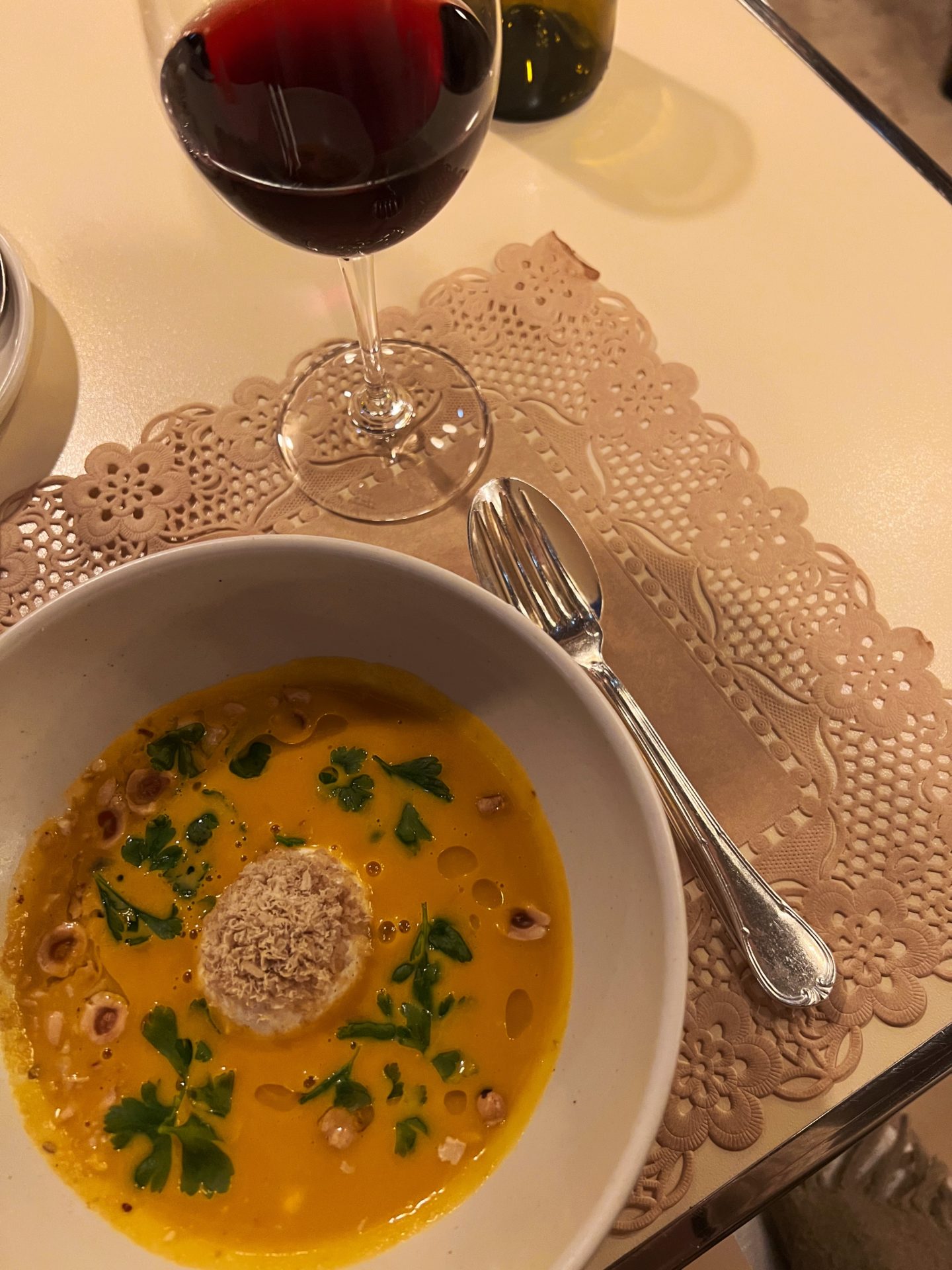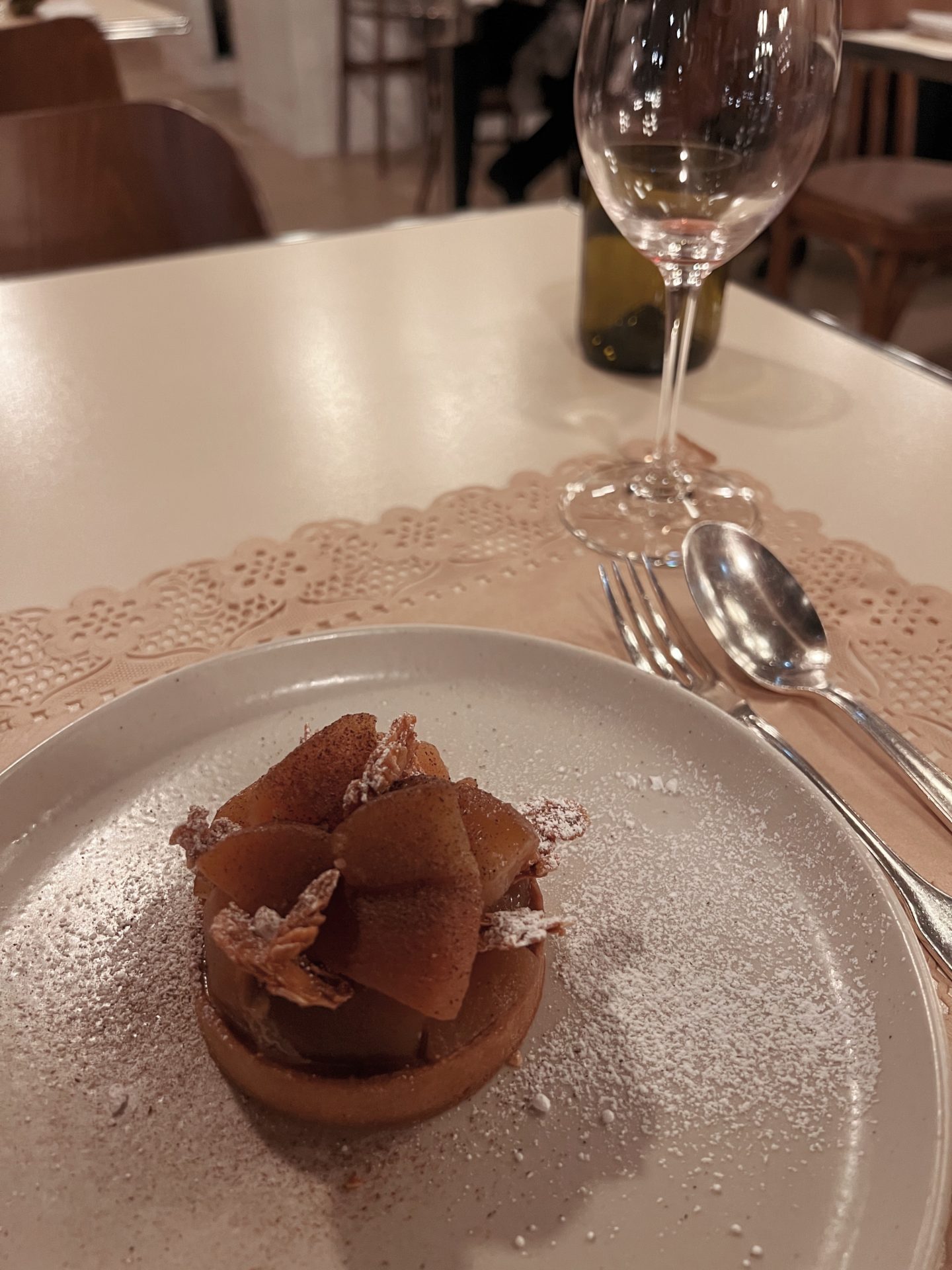 Dinner at L'Auberge
After exploring the hotel at great length (more on the spa later), I made my way over to dinner at L'Auberge. There are two restaurants at the hotel, but after a long haul flight and already driving at length around the Loire Valley, I opted for the more casual and relaxed L'Auberge.
Dinner here was nothing short of incredible. The wine list features wines from the region at a reasonable price, all of which are designed to complement the flavours of the season. Being a vegetarian was pretty easy here, as much of the produce is grown on the grounds or sourced locally (meaning plenty of in season fruit and vegetables!) I enjoyed a rich butternut squash soup with a poached egg, followed by a pineapple coconut curry (delightful). For dessert, I opted for the apple tart and was not disappointed.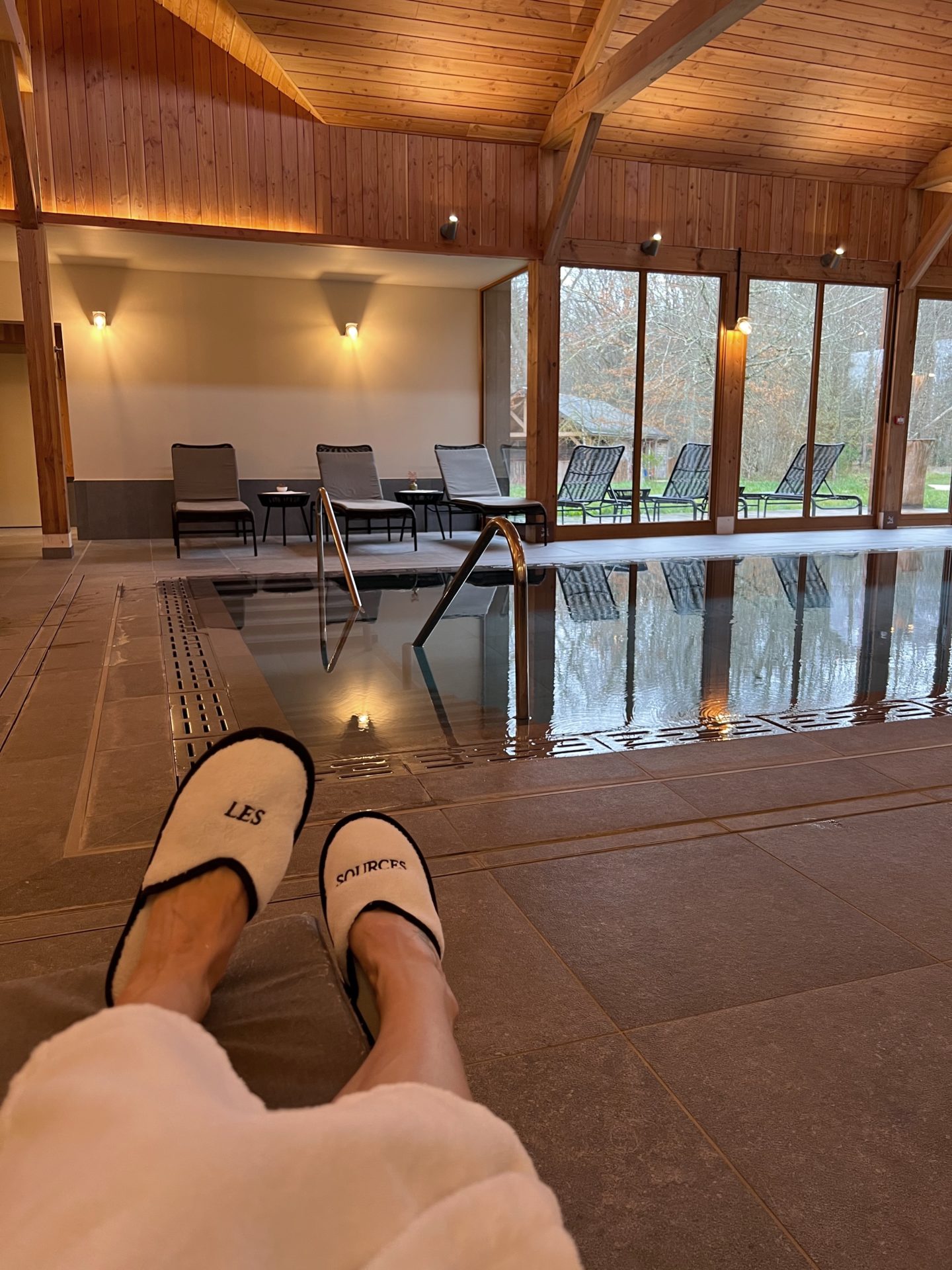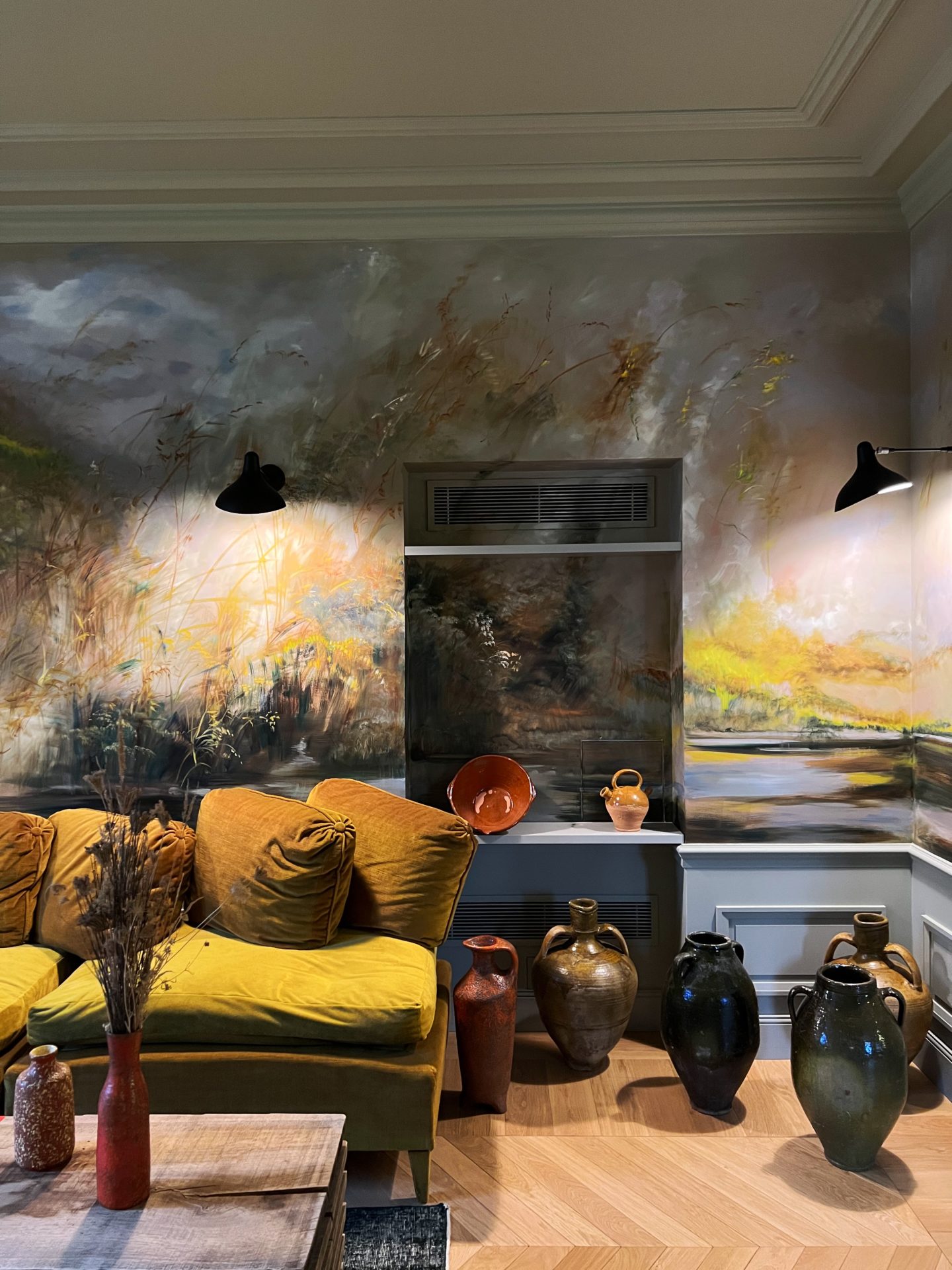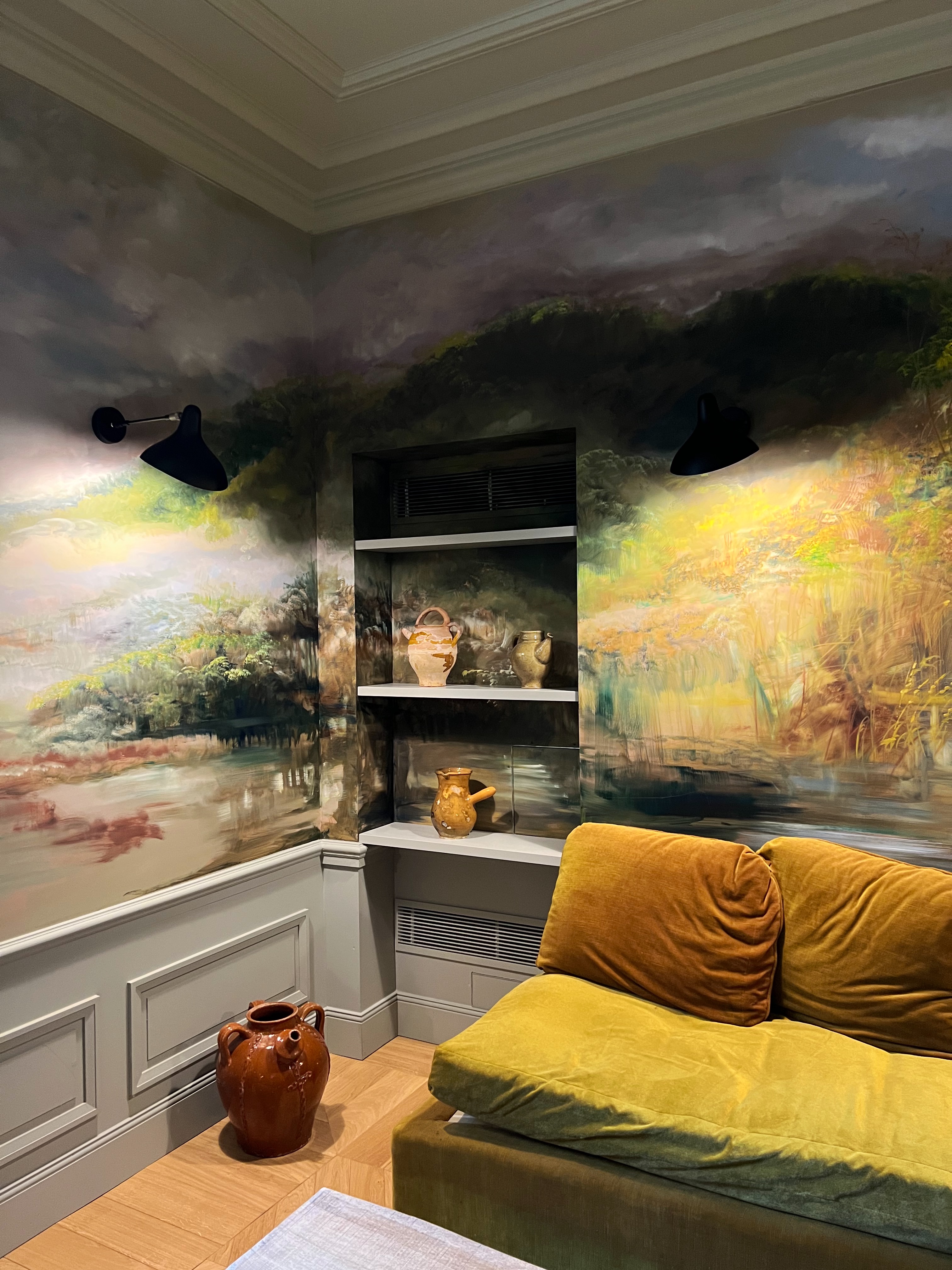 A Caudalie Spa in the Loire Valley
The highlight of my stay (and I would presume many guests could agree), is the Caudalie spa. As it turns out, the founder of Caudalie (a famous French skincare brand) has a connection to the hotel, as his daughter has stepped out and created Les Sources de Cheverny, as well as one other location.
The spa is not only stunning visually, but also differentiates itself by offering a hammam rather than a typical sauna, as well as a seasonal outdoor jacuzzi to enjoy outdoors.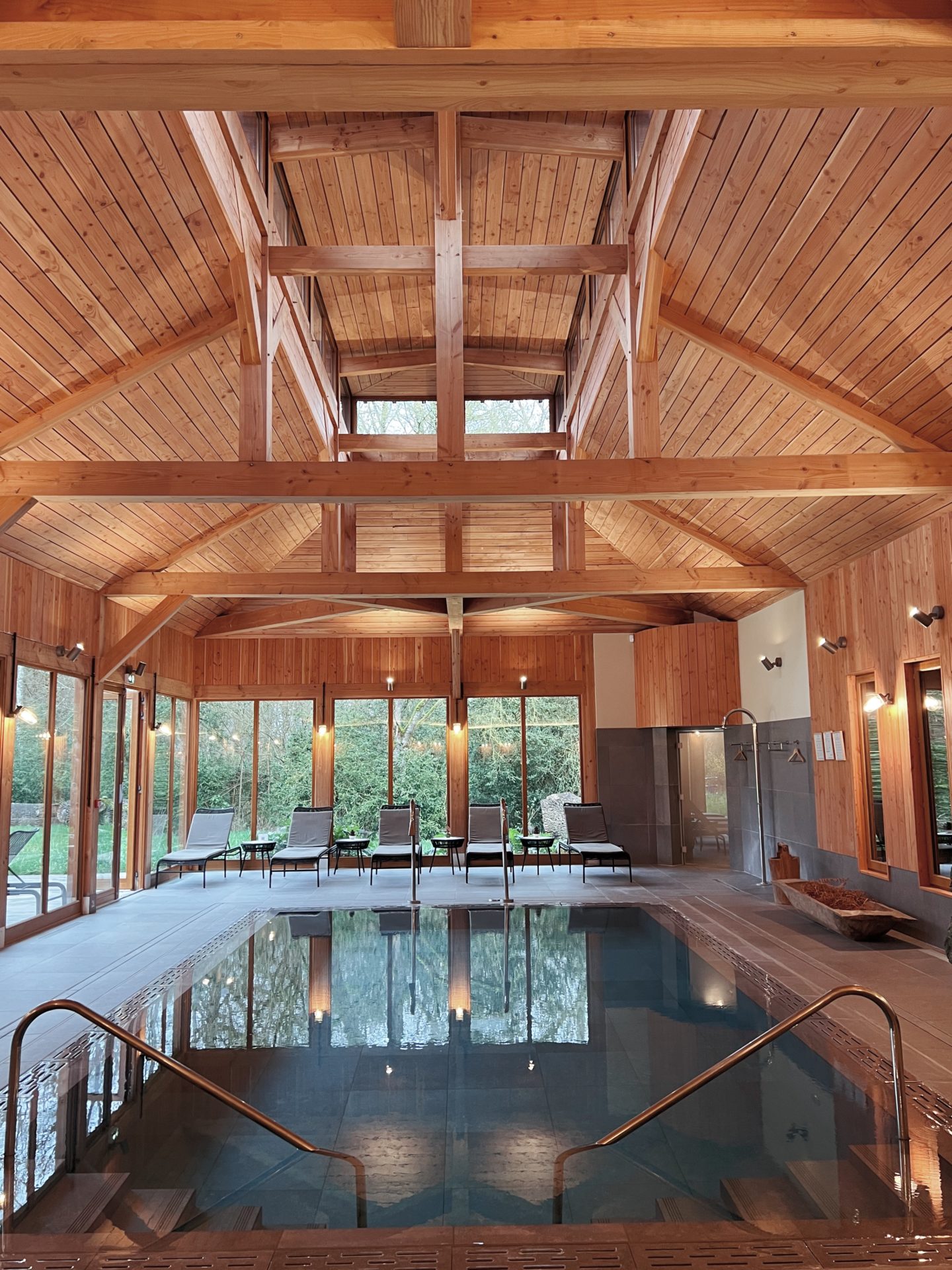 But it was my Caudalie facial that was the true highlight of my stay. I left with my skin feeling rejuvenated, as if life had been placed back into it (which really helped with the jet lag!) I was also given a full skin review by my facialist, who explained my skin type, the needs of my skin, and how I could improve my daily skin routine.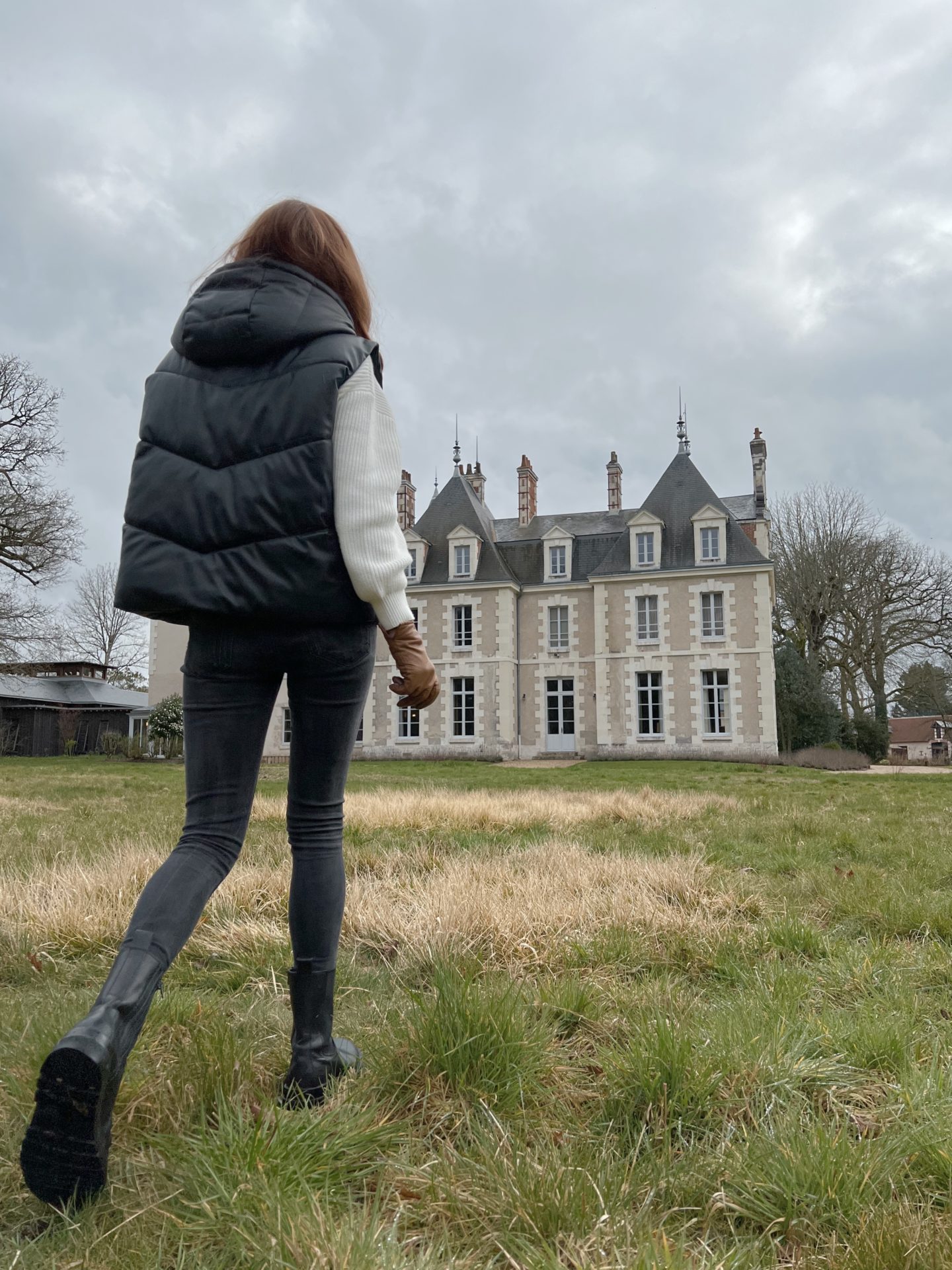 Book your stay
Rooms start at €190 per room, per night. There are huge differences in room types, so be sure to check out the room types and book the style that best suits your taste. I would also recommend booking your spa treatments and restaurant bookings in advance to avoid disappointment.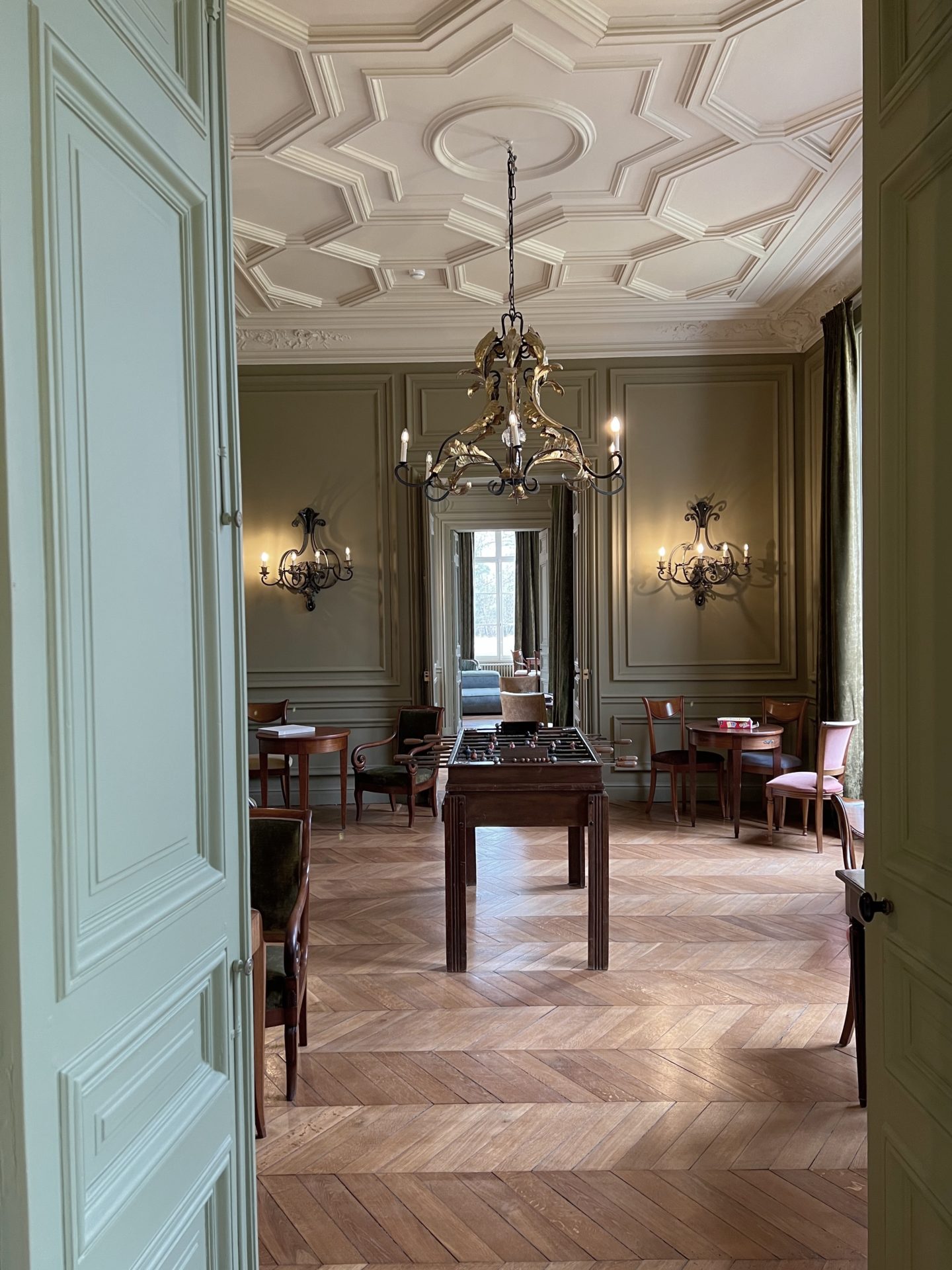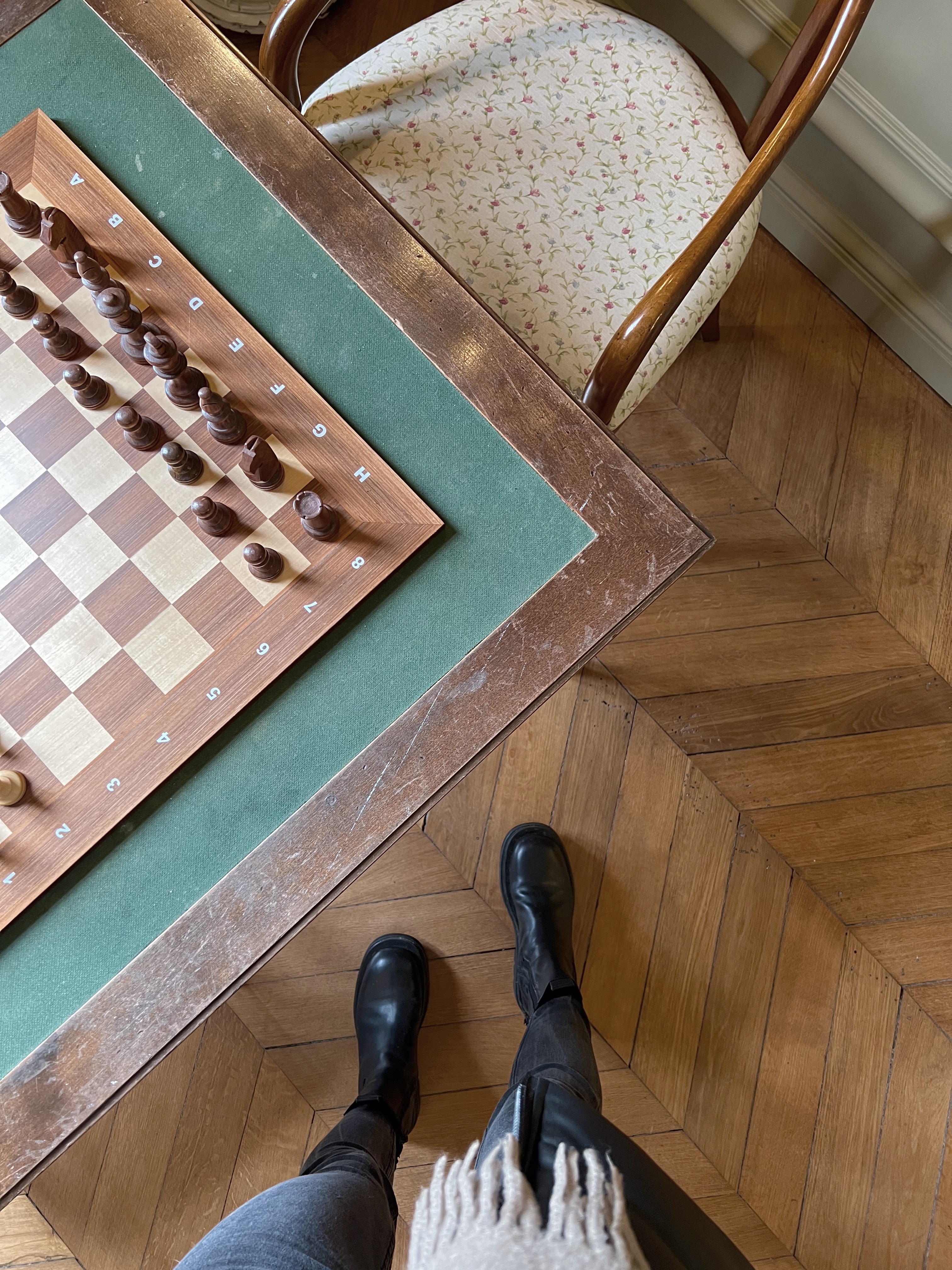 Disclaimer: I visited the Loire Valley as a guest of the Loire Valley Tourism Board. All opinions and photos are, of course, my own. I would never recommend somewhere or something I didn't truly love and think you will love too!