As classic as they come, Serengeti House is a luxurious oasis nestled deep in the plains of Northern Tanzania. The house, named aptly after the National Park in which it resides, is an instant teleport mechanism to another lifetime – complete with neutral furnishings, lush interiors and an incredible outdoor setting that requires a handful of friends and family to accompany you on your visit. If you find yourself looking out for a luxe African experience or just want to swoon over the interiors, here's a look inside Serengeti House from my recent stay in Tanzania!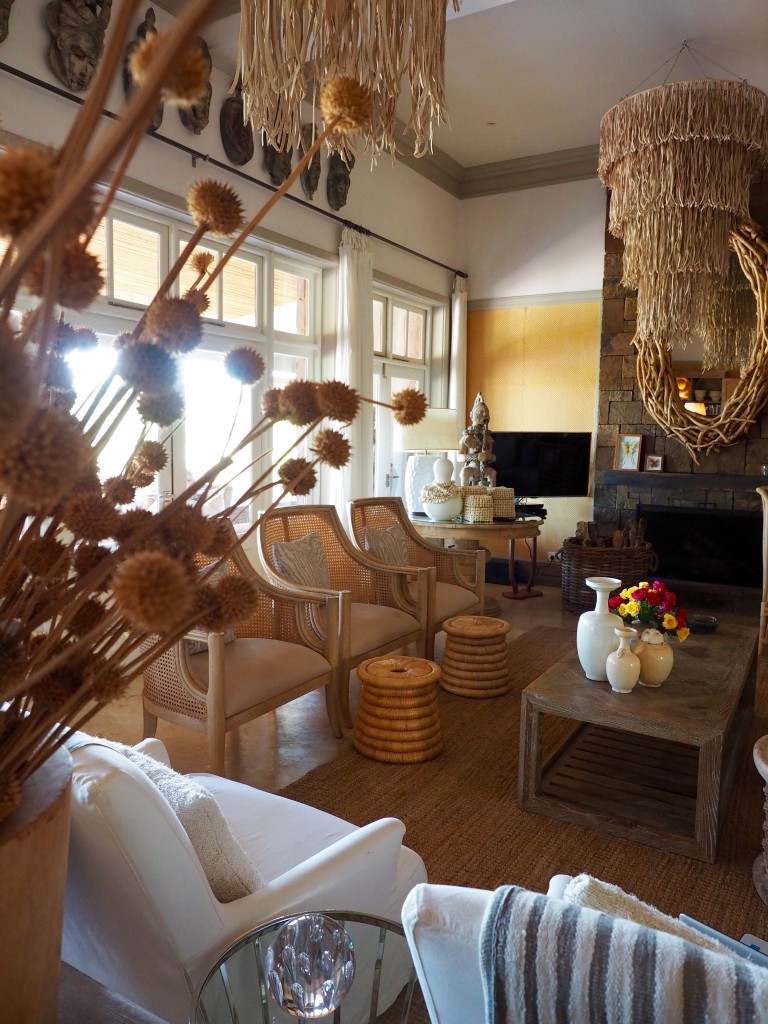 Checking In: Serengeti House in Tanzania
I arrived off a six flight journey from Australia to reach the remote location of Serengeti House, located in Serengeti National Park in Northern Tanzania – not too far from the border to Kenya. After a tiresome 36+ hours flying and a night in transit in Dar Es Salaam, I was beyond happy to throw myself into the large sofa awaiting me as I stepped out of the safari land rover that transported myself and two friends from the private air strip to Serengeti House.
The minute we walked in to the house we knew we were in for a few days of ultimate indulgence, thanks to the incredible chefs who not only sourced local foods for us to try, but also grew their own local produce in a garden on site. Add that to the "can do" attitude of out waiter Khalid (who was always there are 6:00am each morning with a smile to greet us until late in the evening each night after dinner) and you have a combination of Tanzanian hospitality that is hard to beat – let alone the gorgeous surrounds!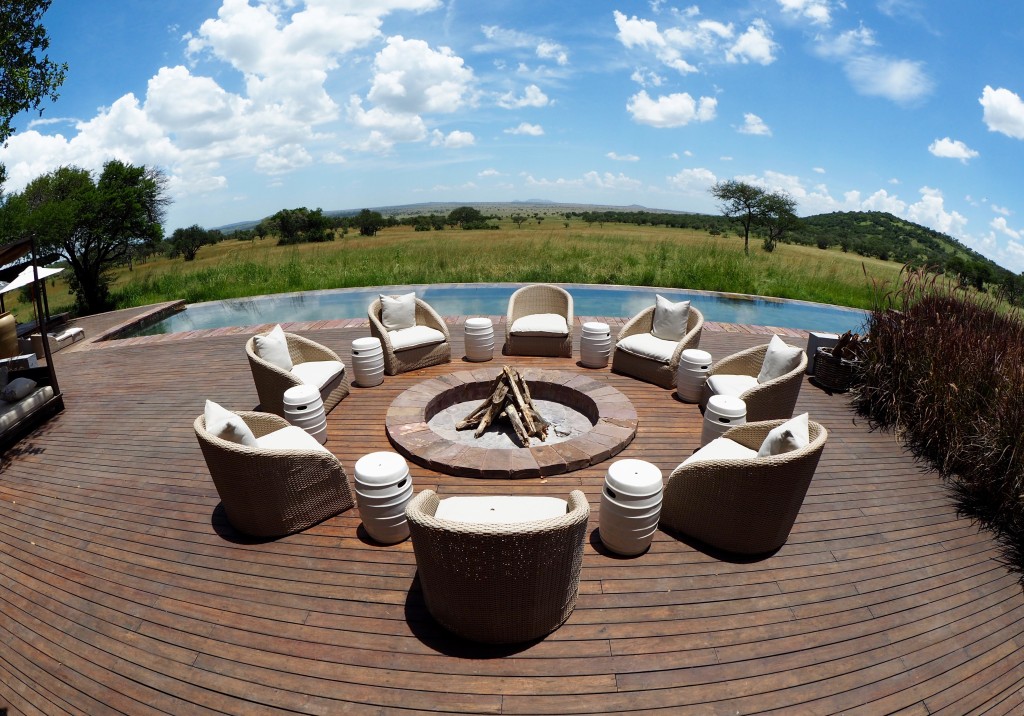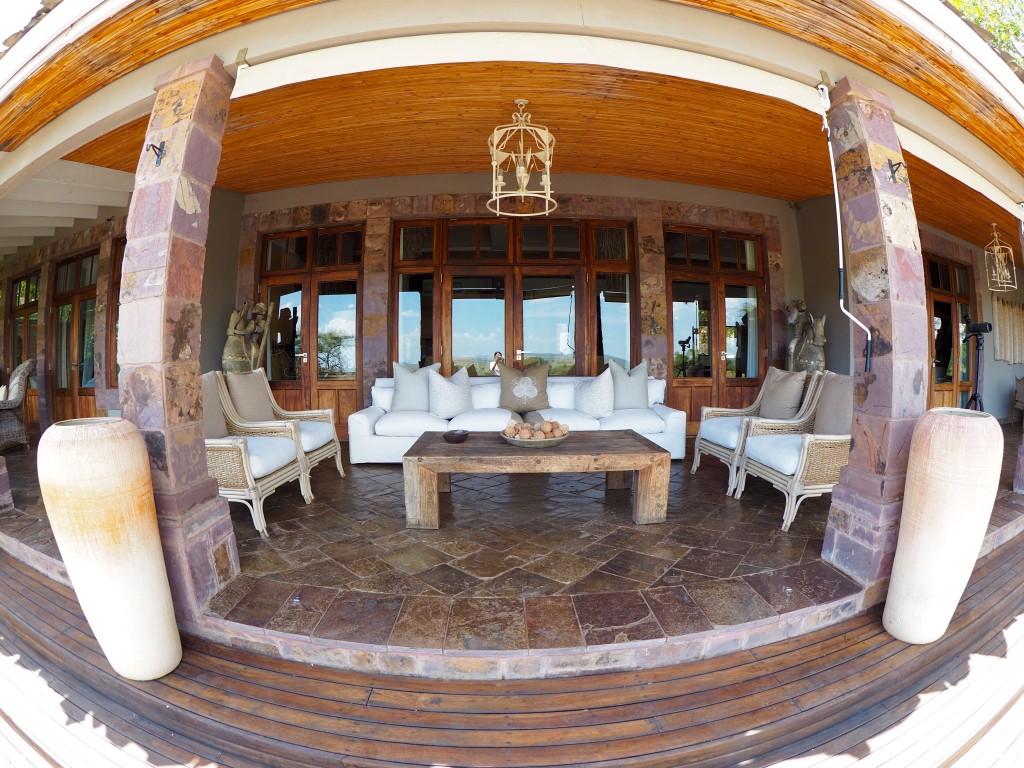 Inside the House
The house itself is made up of a large living space and two spacious bedrooms, perfect for two sets of couples to enjoy. However as the house is offered to guests for exclusive use, there are two additional cottages on either side of the house to host a further four guests in each cottage – totalling a maximum occupancy of eight guests. I completely lucked out and landed myself a cottage of my very own, just a short ten metre walk from the main house, which allowed for more privacy when desired with the option to venture into the house for meals and to chat with the girls over a glass of bubbles.
The interior decor of Serengeti House is what makes it so peaceful and relaxing. Set in a completely neutral tone throughout that leaves you feeling weightless, the house completely blends into the surrounding colours of nature, as you leave reality far away back at home and allow yourself to be present in the moment.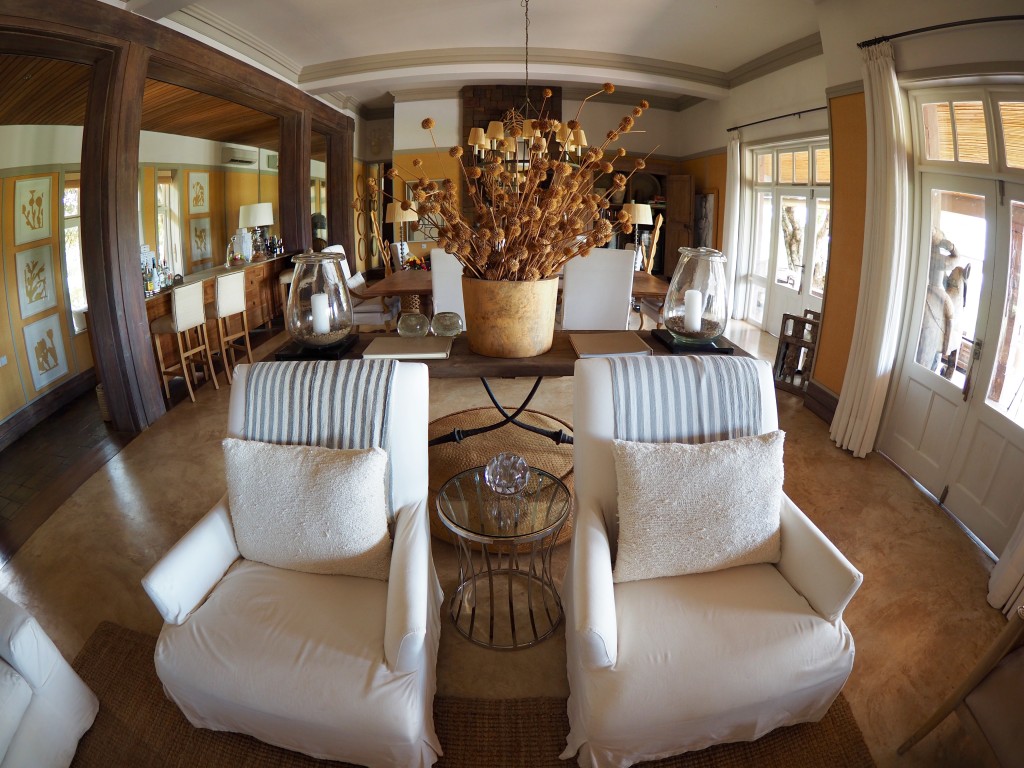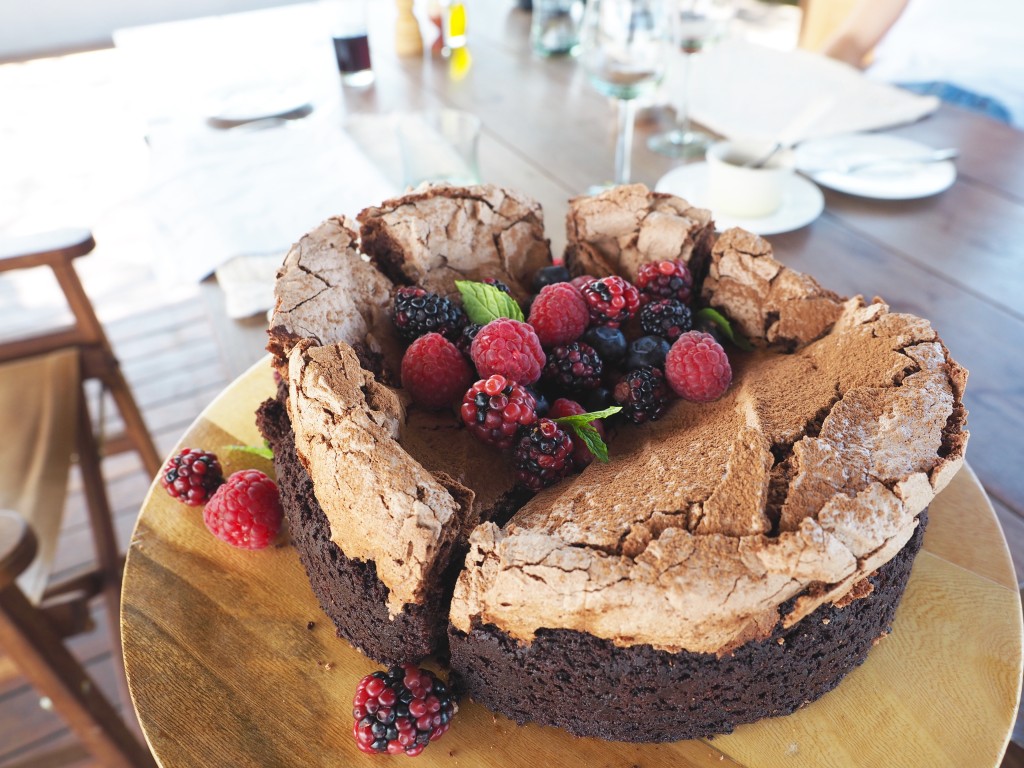 The Food: Oh, the Food!
Having a personal butler on call at all times was a novelty to all three of us, but to also have a chef on hand to cater to our every need was a complete indulgence! Breakfast, lunch and dinner would see a table filled with plenty of choices to suit our dietary requirements, but we were assured that the staff would finish off all that extra food we couldn't quite fit in – although it was so delicious that sometimes it was hard to say no!
Breakfast would be an open spread of continental offerings – pastries, yogurt, fresh fruit from the garden and homemade muesli. Eggs were on order as you wish and one of the days we visited we took the time out to visit the local village who supplies the eggs to Singita properties – home to a total of 400 chickens no less!
Lunch would be a selection of salads, vegetables and meat for the girls (being a vegetarian I was so kindly always catered for!) Dinner was my favourite meal of the day as we were able to try some heartier local cuisines, such as curries and slow cooked vegetables… an absolute delight to sample the flavours of local tribes!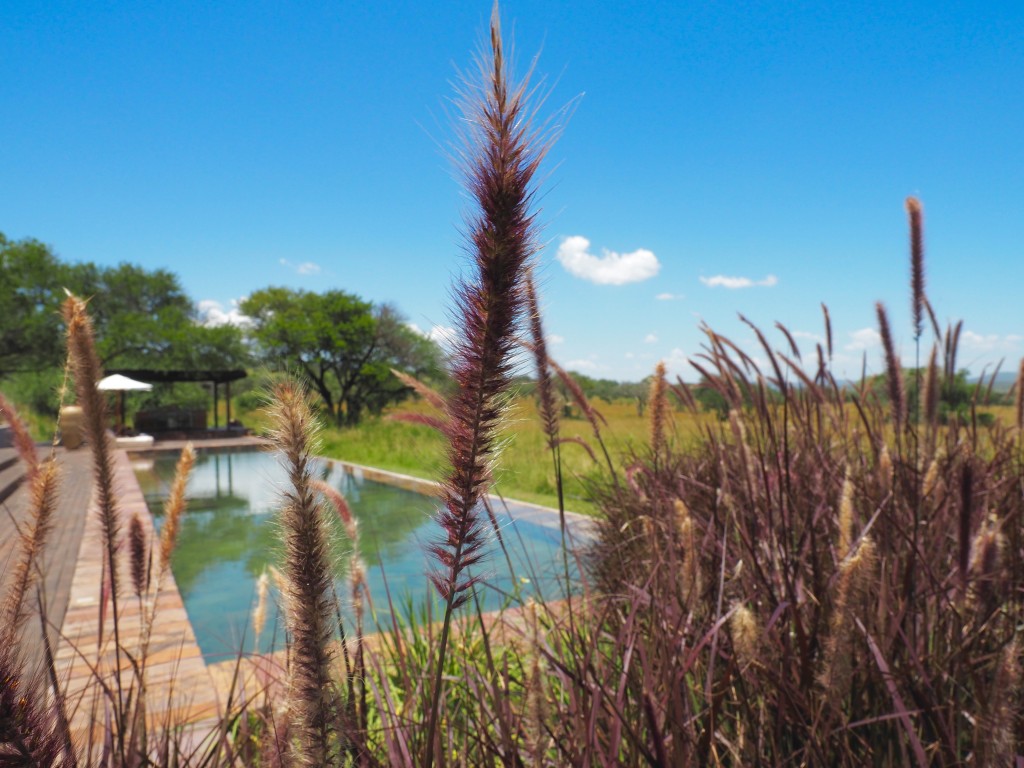 So, What's Included?
Being a guest of all Singita properties in the collection is an all-inclusive experience, complete with all food, wine and spirits, as well as twice daily private game drives, mini bar, laundry services, and transfers to and from the private air strip.
The food, wine and spirits are all of the highest quality, with Singita placing an importance on sharing the best safari experience a guest can enjoy, whilst continuing their ongoing efforts to give back to communities with projects throughout the continent – each of these focusing on educating the communities, not just giving back in terms of food and financial benefits.
Should Serengeti House not be within your budget, there are a range of Singita properties in Serengeti that offer a range of different experiences for different budgets – like glamping in tent for a more authentic, grass-roots approach to safari! And if you're nervous about booking a safari in Tanzania, consider booking through a travel agency to ensure you get the best deal and support throughout your tirp.