Ever since Dubai came onto my radar Al Maha Desert Resort & Spa came along with it. This beautiful desert lodge has got to offer one of the most ethereal experiences you can have in the Dubai desert. After a long haul flight from Australia and a journey ahead of us in Ethiopia, we checked in to Al Maha for an incredible Emirati experience in the desert. Here is a look at our ultra luxe couple of days inside Al Maha Desert Resort & Spa.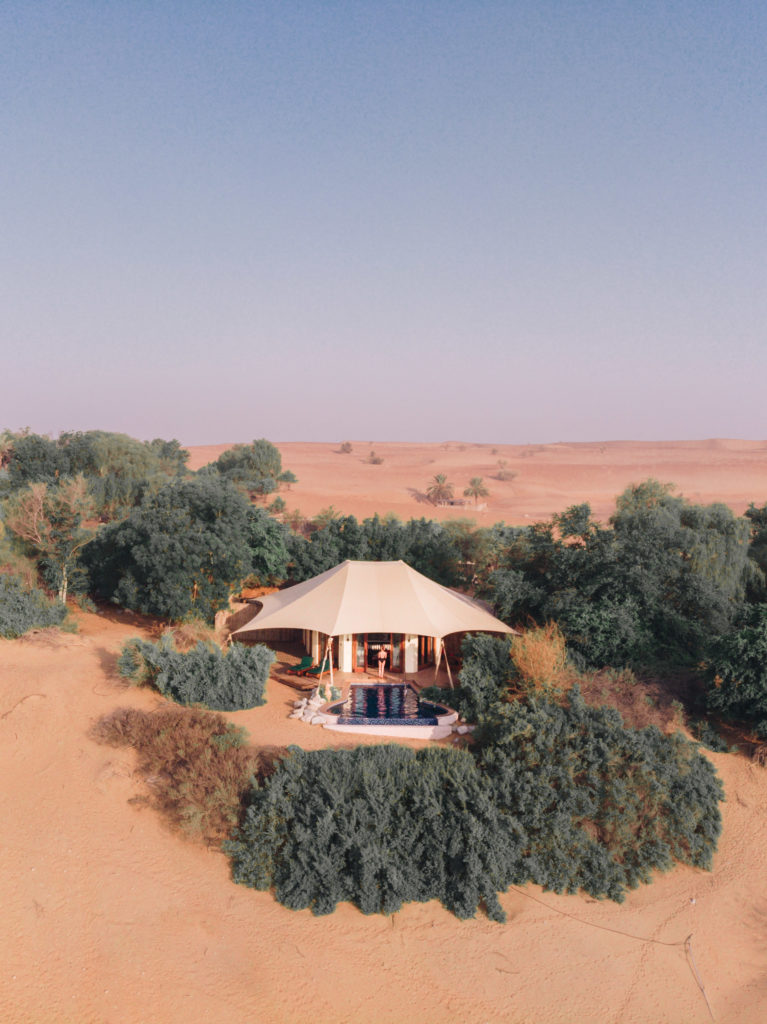 The Al Maha Suite
After 15 hours flying overnight from Melbourne, the beautiful tented suite in the hazy dunes of Dubai's desert have never looked so appealing. This was not my first visit to Dubai but it was Andre's so I was eager to make a good impression as Dubai is one of the most accessible stopover cities in the world.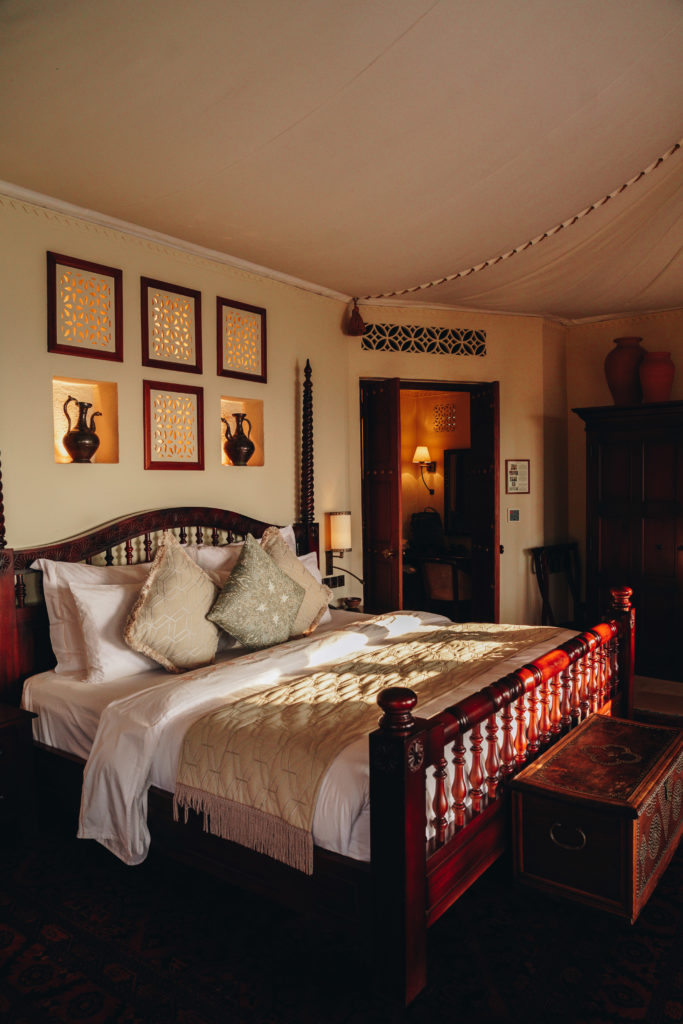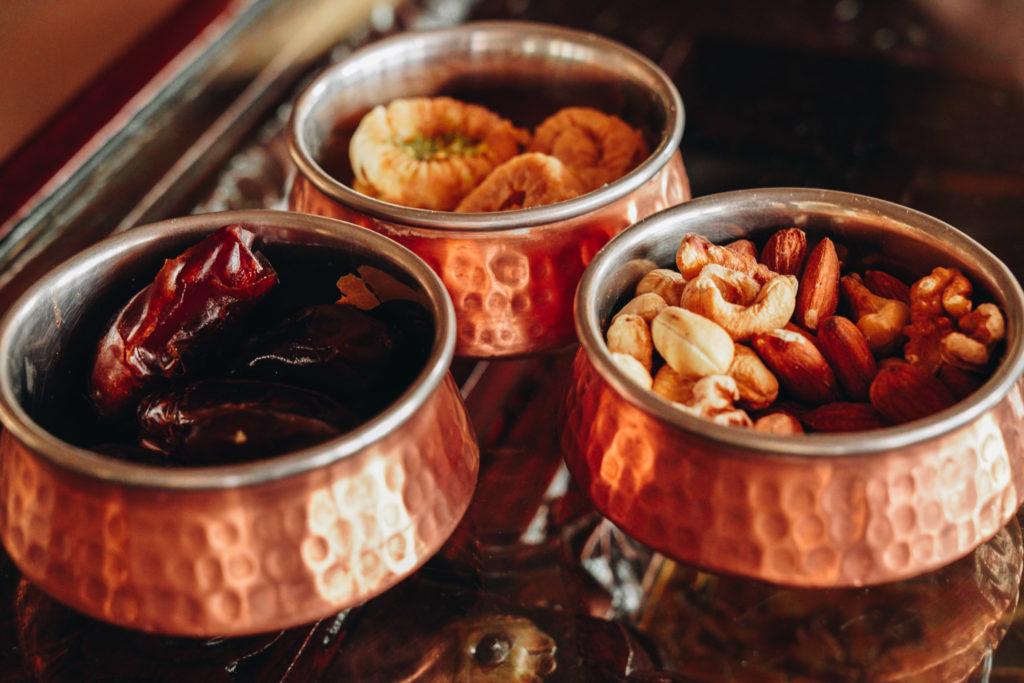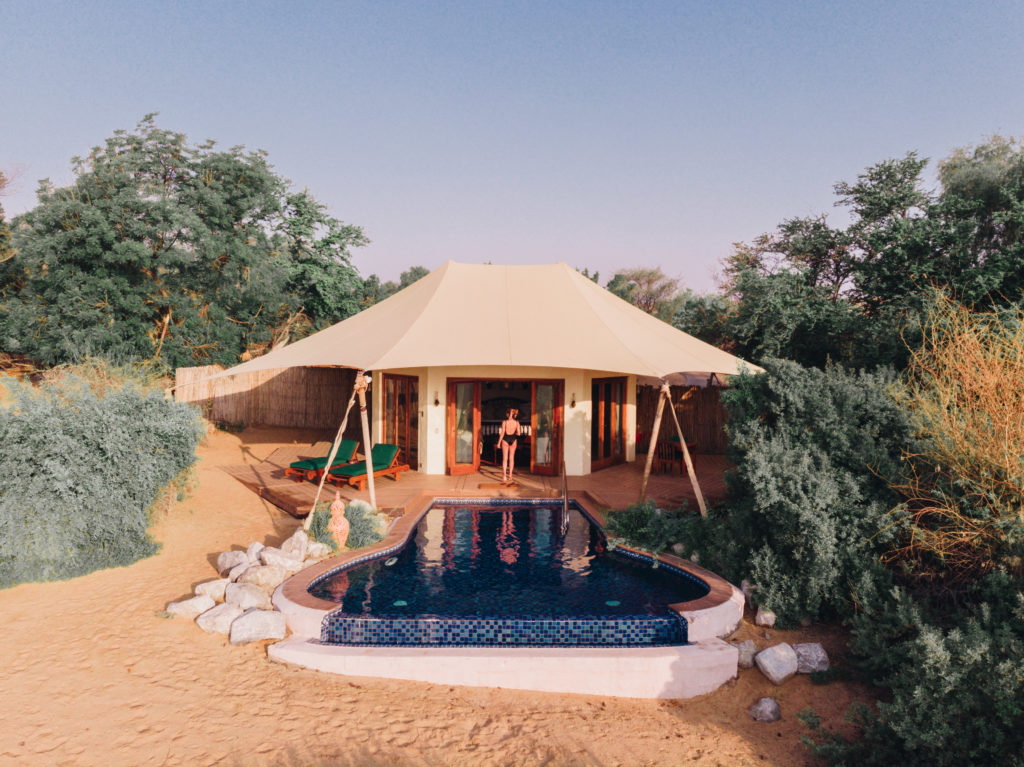 Each Al Maha suite is lusciously appointed in rich mahogany, fabrics sourced from Arabia and styled with artefacts to really give you a feel for the desert. Emirati culture is at the forefront of everything Al Maha offers guests (more on that later), including welcome dates, tea and nuts inside the suite.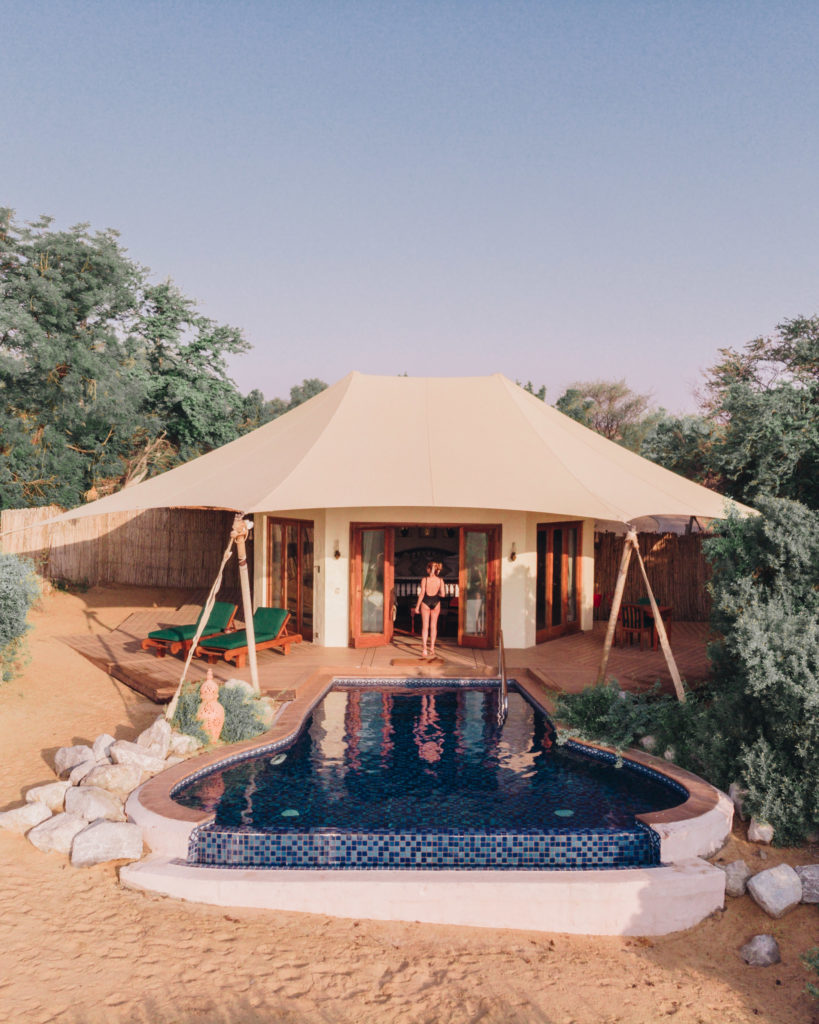 There are 42 suites in total, each of them facing their own epic view of the sunrise over the dunes. With greenery and privacy walls you often feel like you have the entire desert all to yourself. Each suite boasts its' own plunge pool which is a great way to cool off during those hot desert days! In fact we would spend much of the morning and afternoon enjoying the pool and sounds of the desert but find ourselves to hot during the day to even enjoy the pool (which is where the air con comes in handy!)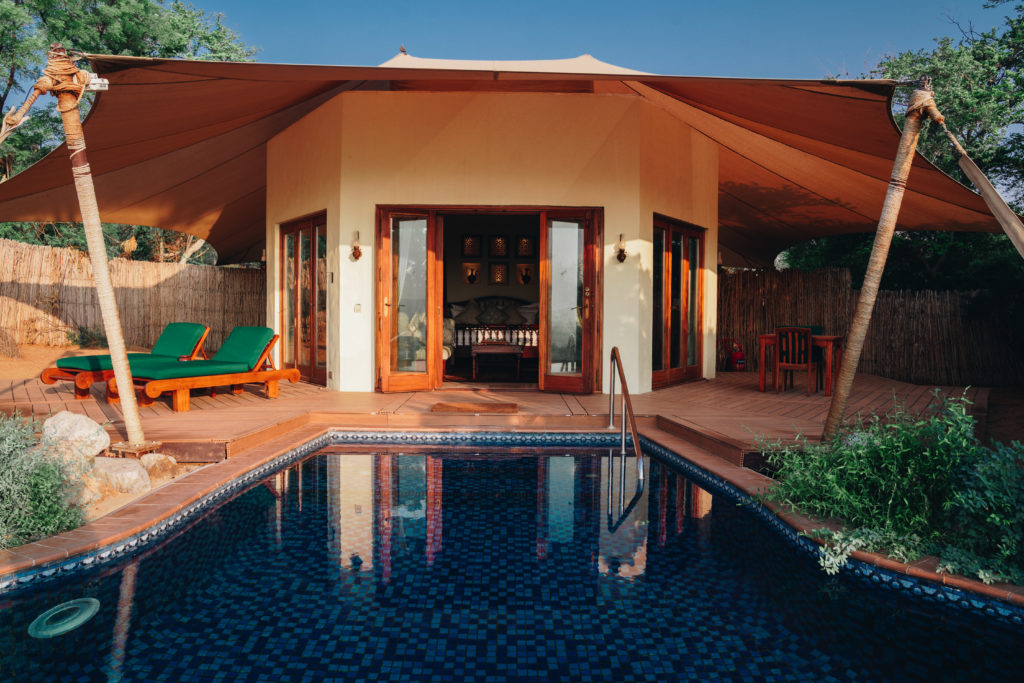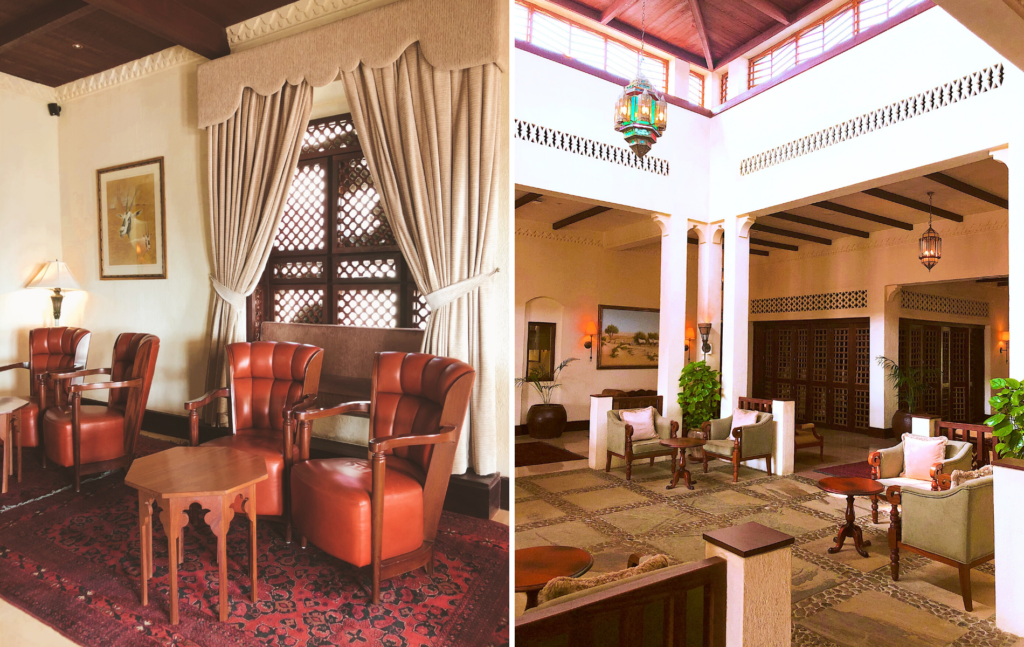 Around the Lodge at Al Maha
If you find yourself checking in to Al Maha I would recommend a minimum of two nights to really enjoy the property. Once you've come to terms with how well-appointed your suite is, be sure to explore the rest of the property and make use of everything on site.
There is a beautiful spa located on site with a full treatment menu (for an additional charge), as well as complimentary use of the sauna, steam and cold plunge pool. Opposite the sauna you will find the fitness centre that is fairly basic but does have everything you need to work out during your visit.
Just outside the spa is a large swimming pool that is rarely occupied – perhaps because each suite has their own private pool. As you find yourself walking around the property you will likely encounter a range of wildlife, including the iconic Oryx who roam the desert freely and are often found near the property.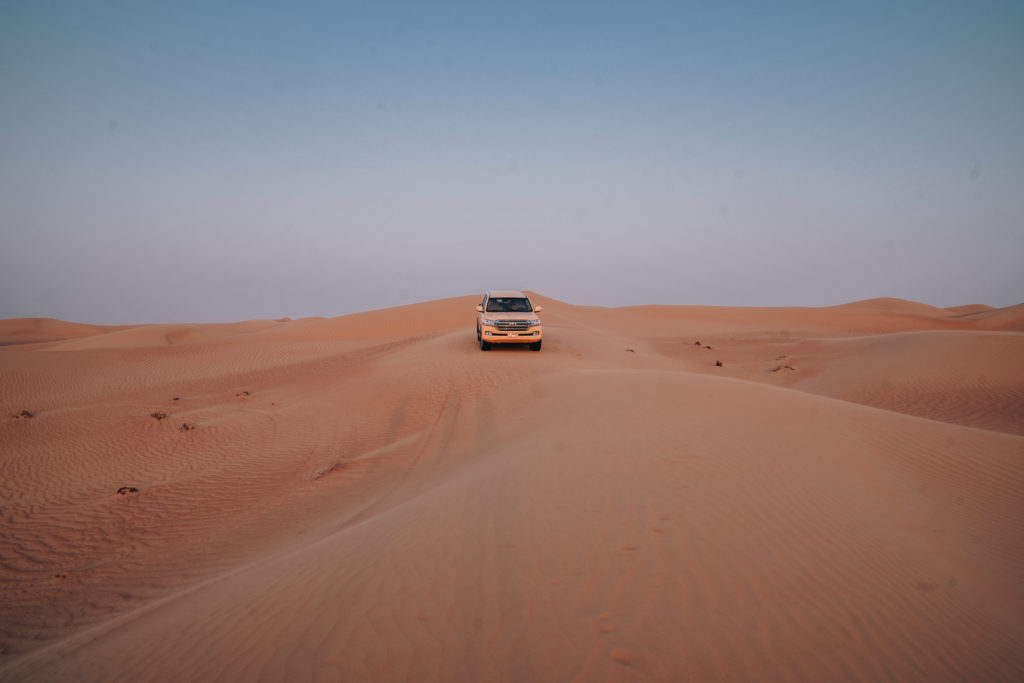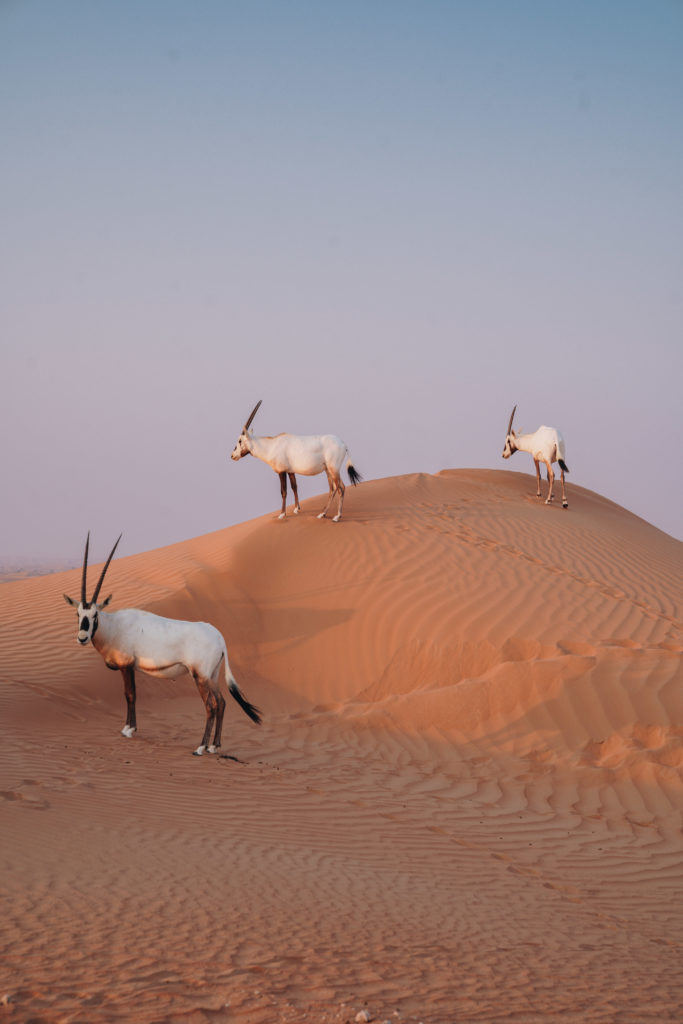 Activities at Al Maha
Room rates at Al Maha include two activities per day so be sure to make the most of this offering to get the full Emirati experience. We chose the sunset sundowners on the first evening and dune bashing on the second day, opting to forego a second activity each day to make the most of the lodge.
On both occasions we found Oryx wandering the conservation at leisure. These beautiful creatures are endemic to the Dubai Desert, so be sure to pack your camera and if you can, time your activities with sunset for that gorgeous glow of light.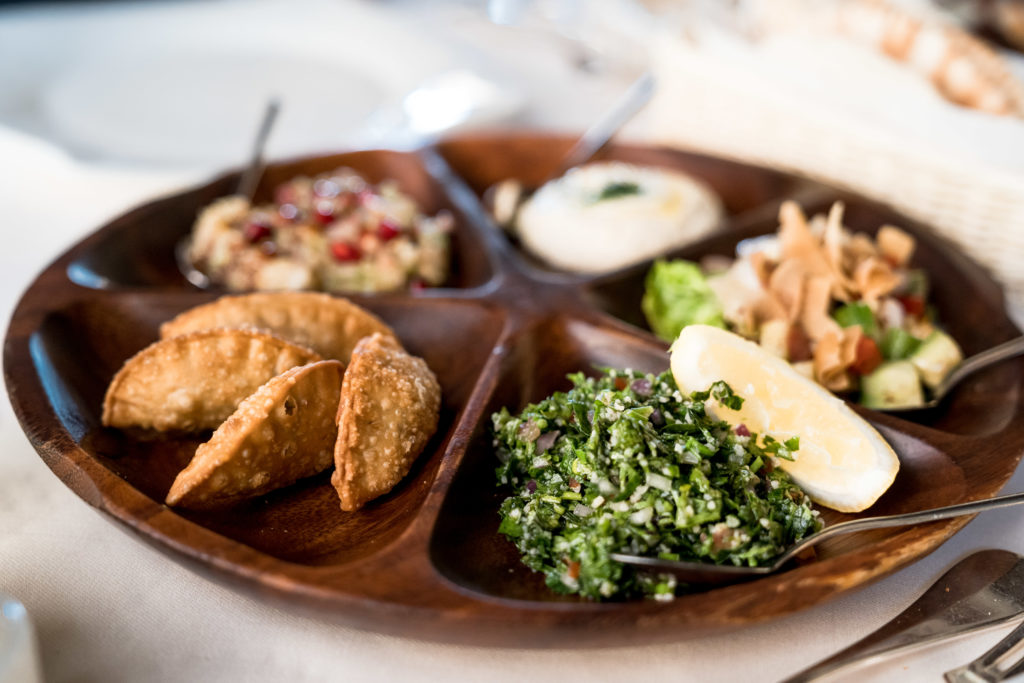 Food at Al Maha
As is always the case with my hotel stays, I take the food review side of things quite seriously (ha!) A self confessed foodie, I've come to expect great things from hotels of this calibre and was not disappointed.
The breakfast buffet at Al Maha is a wide variety of continental options, a self-make waffles and pancakes station, and a delicious selection of Arabic Mezze. Along with the breakfast buffet you can also order a hot breakfast item off the menu. The first morning I chose the egg white omelette with asparagus that was so good I re-ordered it the next day. Part of my decision making process was also to counter-act my choice to overindulge in pan au chocolat pastries from the buffet (not sorry).
If you choose full board for your room rate, you will also enjoy lunch and dinner on site. I would definitely recommend opting for full board if you don't plan to leave the hotel throughout your stay. Lunches were often on the lighter side, opting for salads and Arabic mezze platters to graze our way through until we couldn't anymore.
Dinner is an extravagant five-course affair, though with our jet lag kicking in we opted for in-room dining at no extra expense. This was a great way to unwind each night and enjoy the privacy of the tented suite which truly was so lovely we found it difficult to leave!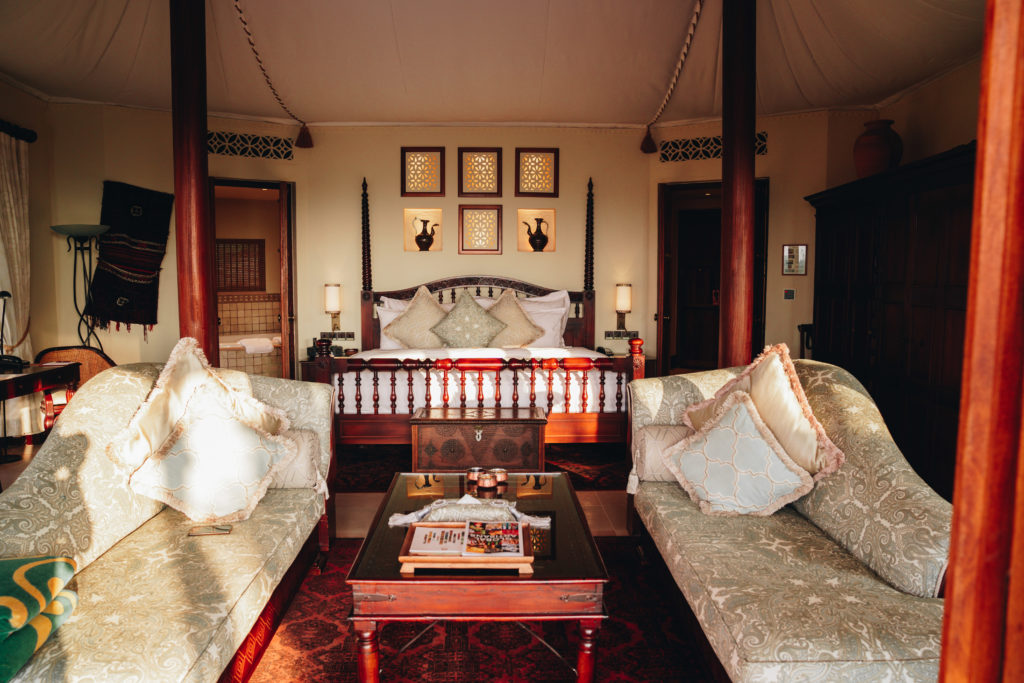 Book your stay
Dubai is the perfect stopover city for a few nights to catch up on sleep, enjoy the desert and if you have more time, combine Al Maha with a city stay. I really enjoyed my short time at Al Maha and think it is the perfect escape for couples or families looking to experience Emirati culture, food and life in the desert.
Room Rates start at $1,500 USD for two people, per night
Book your stay with Al Maha.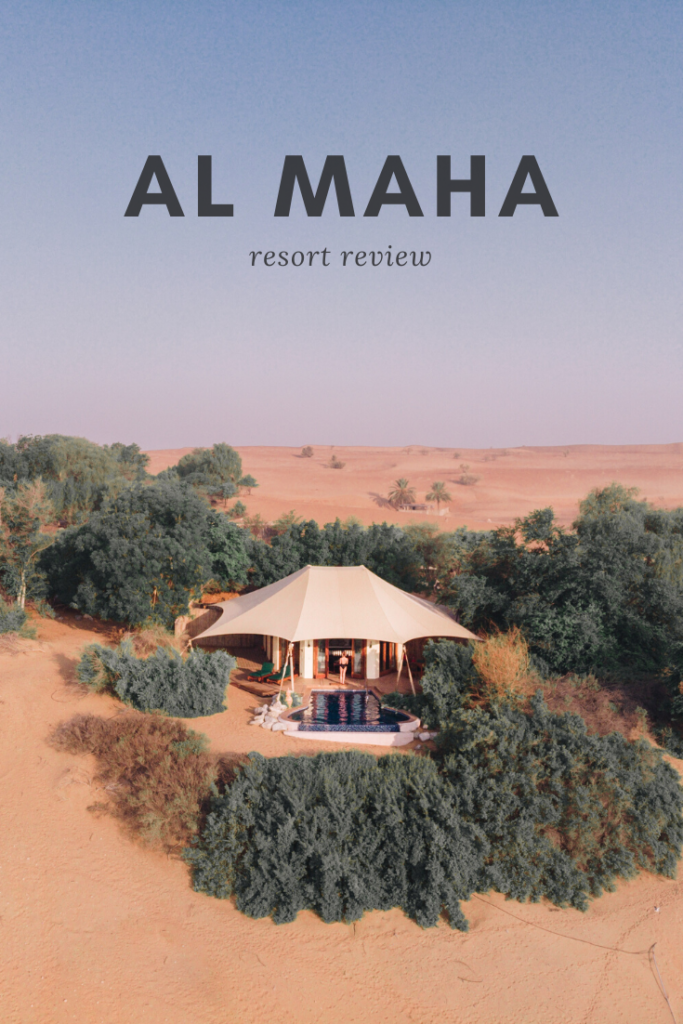 I was welcomed to Dubai as a guest of Dubai Tourism to experience the perfect stopover. I did not receive compensation for my review. All reviews are honest and reflect my true opinion.