I can't believe it has taken me so many visit to Africa to finally reach the Maasai Mara in Kenya. Kenya has always been a dream destination for me but for whatever reason I have only just found myself here in the beautiful Mara, one of the most popular choices for safari goers. For my last camp in Kenya I checked in to the glorious Bateleur Camp, the ultimate in safari-luxe.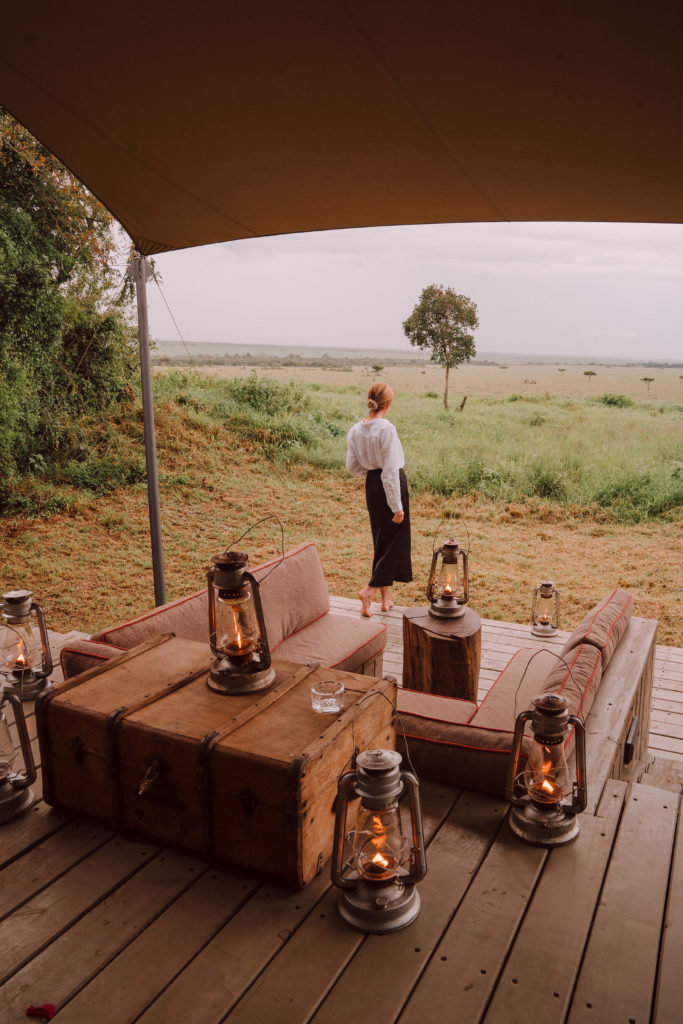 The Real African Safari
When deciding to visit Kenya I was in search of the "real" African safari. I wanted to feel a connection with the land, people and history of the Maasai Mara and I found that at Bateleur Camp. This camp feels like an original safari camp despite having undergone a renovation in recent years. The rooms feel like a step back in time – with old maps lining the walls, a careful mix of different woods and brass furnishings.
But the experience is what really sets this camp apart and it comes in the form of Maasai warriors, long game drives and community visits for those interested. You can even arrange a hot air balloon to take you over the Mara in the early hours of the morning if you really want to feel that step back in time.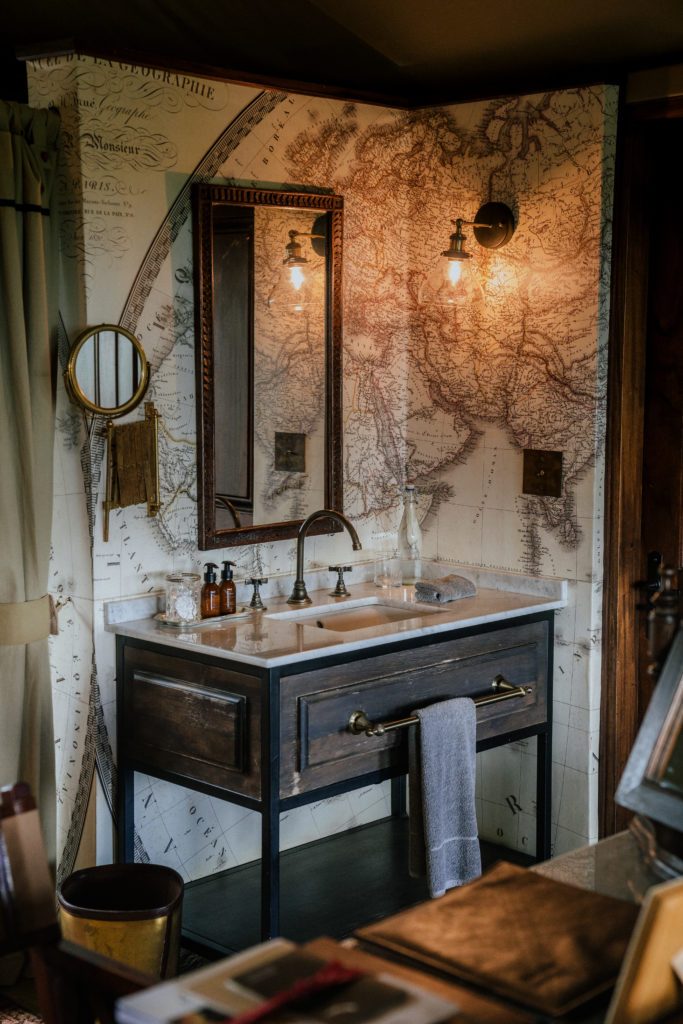 The rooms at Bateleur Camp felt like stepping back in time to when safaris were exotic escapes for the elite. Nowadays safari journeys have become more accessible, though if you are splurging on a safari in East Africa you want to make it as memorable as possible. No detail had been missed from the interior design which feels homely and comfortable, the perfect oasis after long days on drive.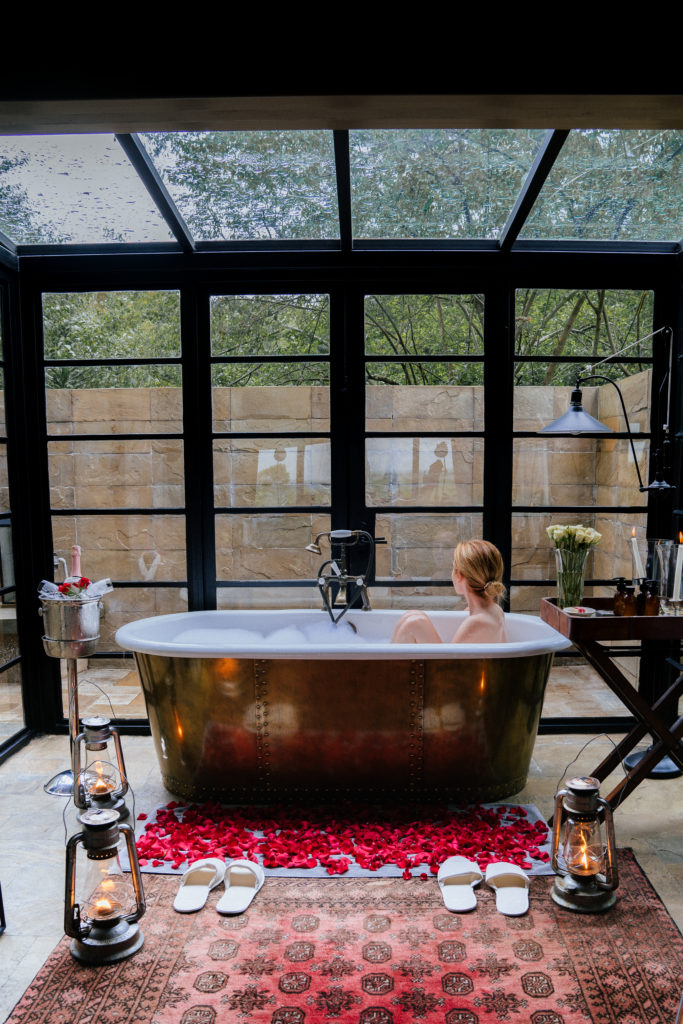 My favourite feature of the Bateleur Camp rooms was of course the bathroom. The recent renovation has seen a modern take on the classic safari tent, with gorgeous loft-inspired floor to ceiling windows and an oversized bath tub.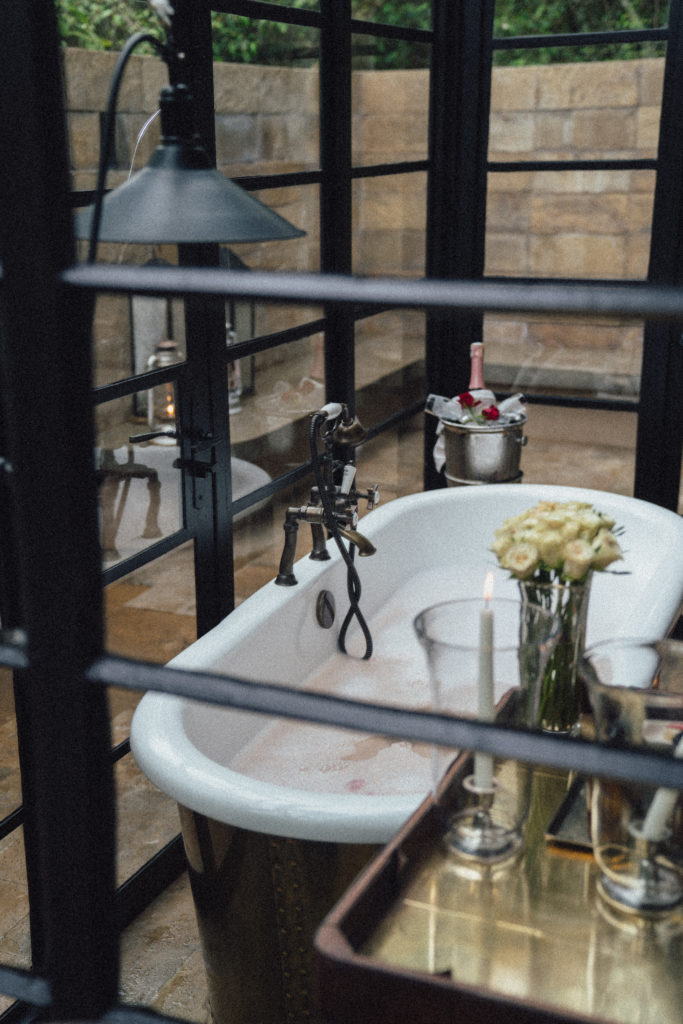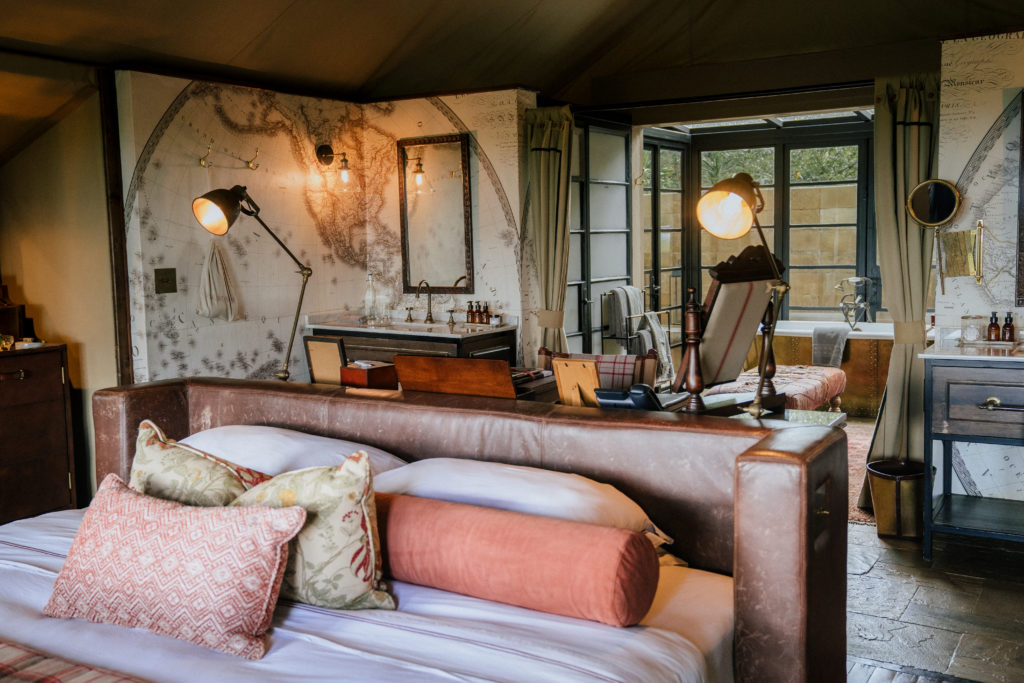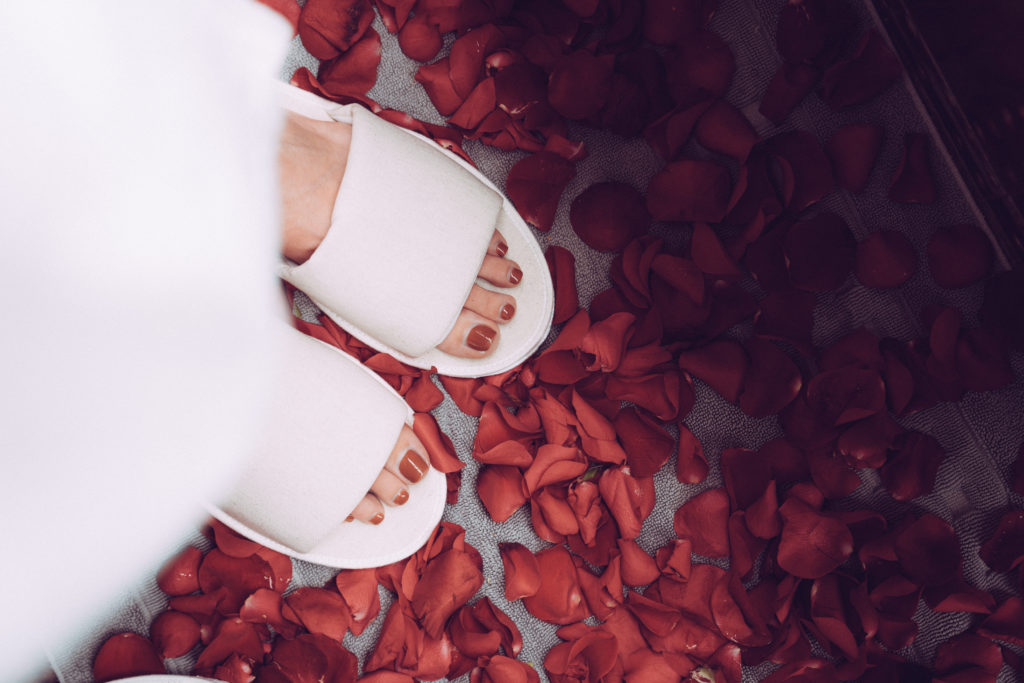 And Beyond Special Touches
One of the reasons I return to And Beyond time and time again is the way the staff surprise you and make you feel special throughout your stay. From the bubble bath my butler Simon prepared to the offer of lunch on my balcony instead of at the main tent, nothing is ever too much to ask and often you don't even have to! The staff are always on a mission to surprise their guests with idyllic drink stops, bush dinners (weather depending) and catering to your every need.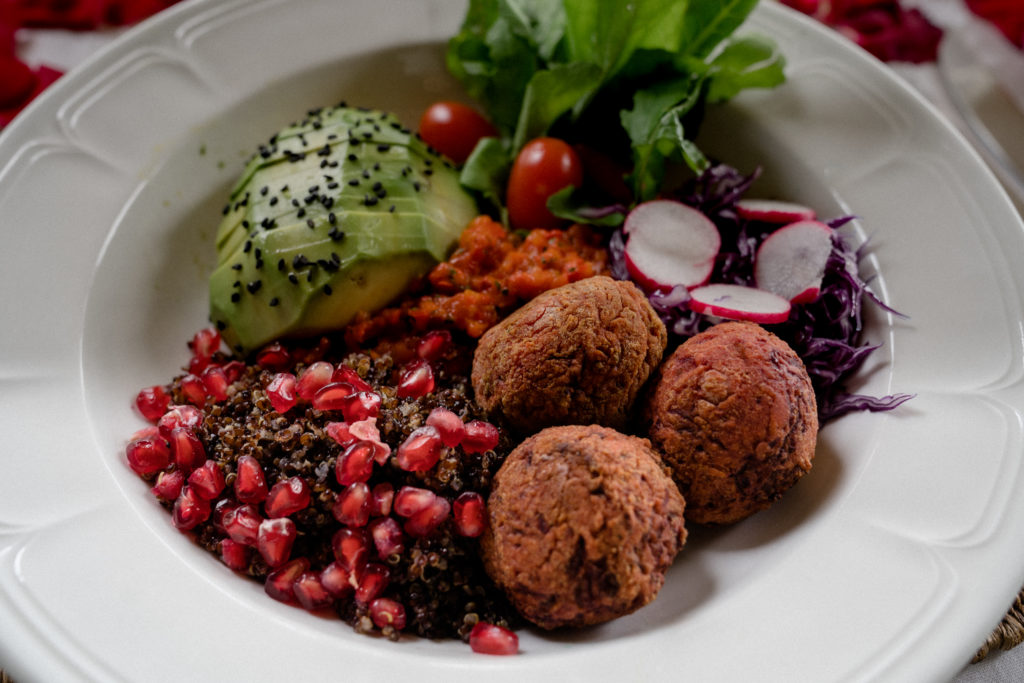 The Food at Bateleur Camp
Another And Beyond highlight is the refined menu that despite my main grievances (vegetarian and gluten free), the chefs are always more than happy to accommodate. Each day the chef will check in to offer a lunch and dinner menu and ensure you are happy with what is being served. One of my favourite lunches was this healthy bowl of goodness – beetroot falafel, quinoa, avocado and salad. If you're feeling like something more hearty the team will be more than happy to arrange but after 10 days travelling, all I felt like was a bowl of vegetables!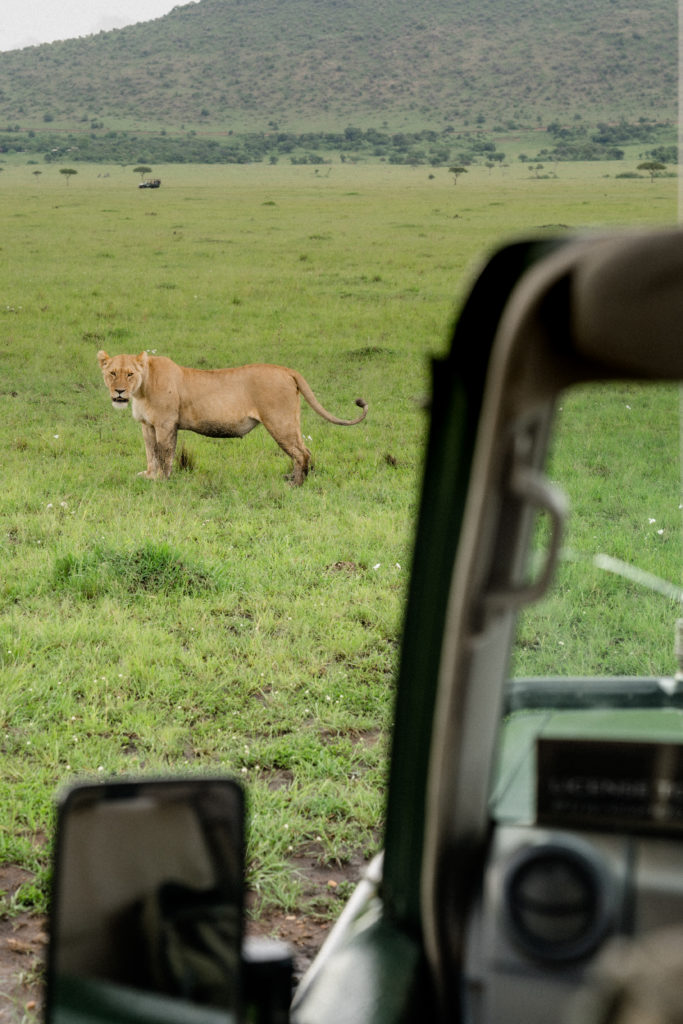 Game Drives in the Maasai Mara
And Beyond Bateleur Camp is located within a few minutes of the gate to the Maasai Mara, so in no time at all you can be among the wildlife. You can see many elephants, buffalo and warthogs from your room, but nothing beats seeing them up close.
During my time in the Mara I encountered unseasonal rains for a full 10 days straight. December is normally not a wet month and I was surprised to hear that we experienced more rain during our visit than is seen in even the wet season! This didn't stop my guide Fred from offering to take me on drive both morning and afternoon, even though we mostly slid through the mud than anything! It was a lot of fun and even in just 2 hour drives from the camp we saw countless lions, a leopard and all the usual suspects (giraffe, zebra, elephants).
Book your Stay
Rates start at $725 USD per person, per night.
Rates include three meals per day, game drives, laundry, wifi (the best connection I had in the Maasai Mara), butler service, pool and fitness centre. Your guide will also pick you up and drop you to the airstrip, which is included in the rate.
Not included are the likes of hot air balloons and private cars should you wish to book in advance.
Book your stay with And Beyond directly.
A very warm thank you to And Beyond for welcoming me to experience Bateleur Camp. As always my opinions and photos are my own!