Staying at Ashford Castle in Ireland has been on my travel bucket list for a few years now. I can safely say it did not disappoint. Ashford Castle is indeed the most memorable castle I have stayed at and it is of course the only one. Here's a complete run down of what to expect when you check in to the gorgeous Ashford Castle in Ireland.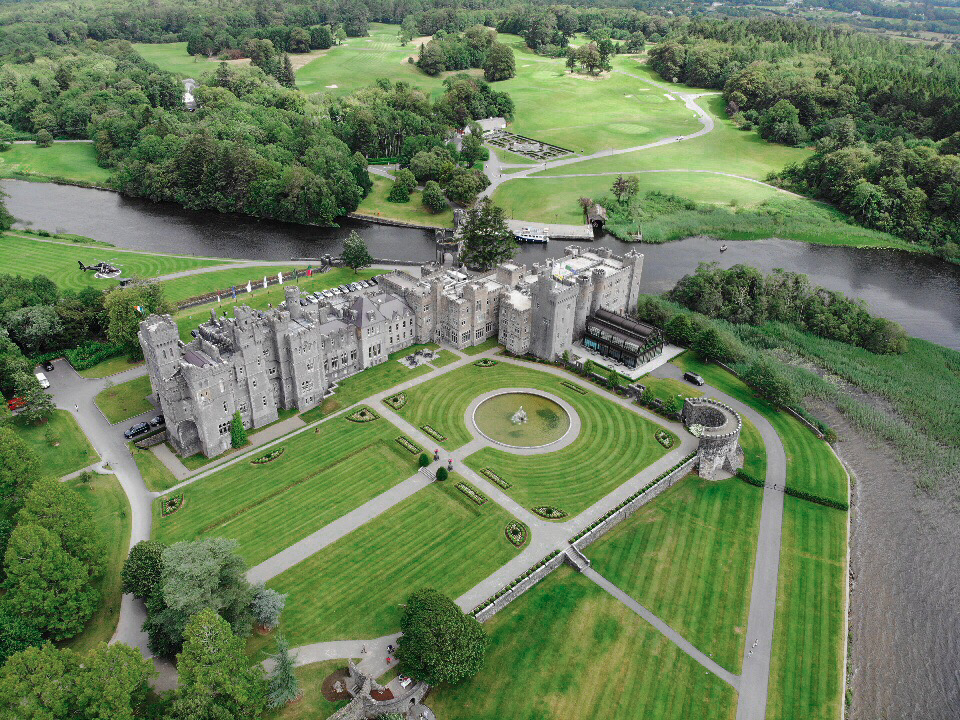 Ashford Castle Ireland
I first visited Ashford Castle about five years ago when I was travelling through the countryside. I visited as a day guest and paid the fee to wander the castle grounds. The castle itself it reserved only for paying hotel guests, so I promised myself i would return one day.
The castle was finished in the 13th-century and is everything you imagined a castle would be inside. As if I had reversed my age ten years, I was energetically prancing around the corridors. I soon discovered secret rooms, private corridors and a cinema room complete with its own popcorn machine.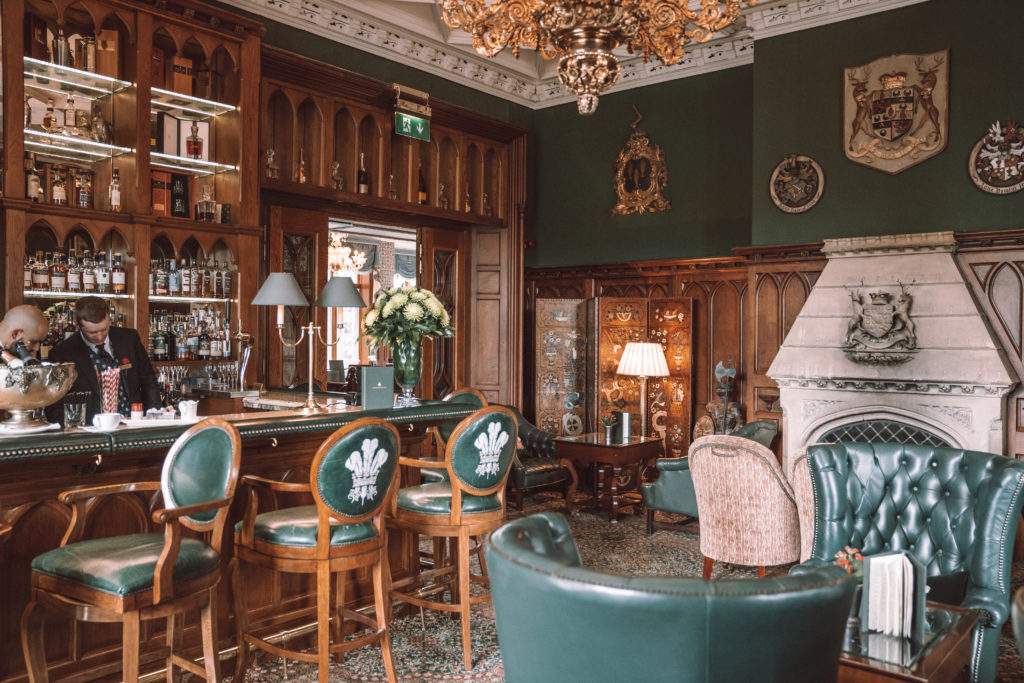 We'll start with the Prince of Wales Bar because it was my favourite place to cozy up in the evening. Every night myself and my friend would finish here with a glass of merlot. The entire property has been refurbished recently and the results are incredible. Each of the dining venues have a very unique appeal. The Bar and the American style diner underneath the castle named Stanley's were my favourite choices.
If you can pull yourself away from the castle for a few hours a day, the castle ground are well and truly worth exploring also. The manicured gardens seem to go for miles and if you have time (and a bottomless budget) there are plenty of activities on offer on the Estate. These range from lake activities to Land Rover excursions into the Irish countryside. But my favourite activity at Ashford was the morning dog walk with the hotel's two Irish hounds – what a treat!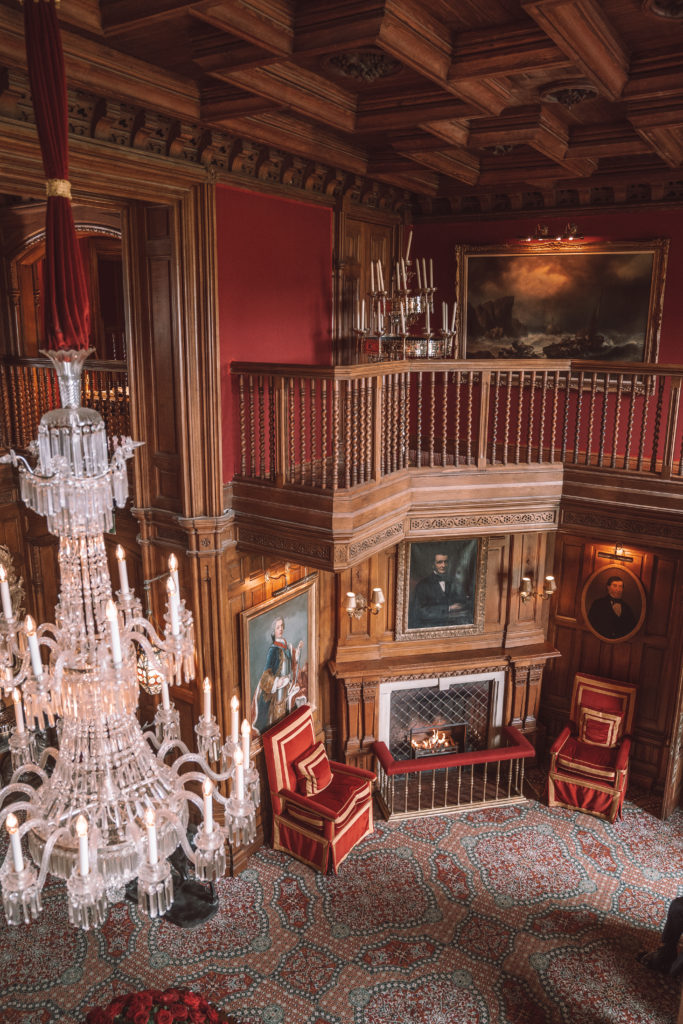 Wandering around the castle was often a discovery, especially with the countless times I got lost in the various wings and floors of the property. There is much to discover from an open library, home cinema, Moroccan spa and secret toffee jars. Oh what a discovery that one was!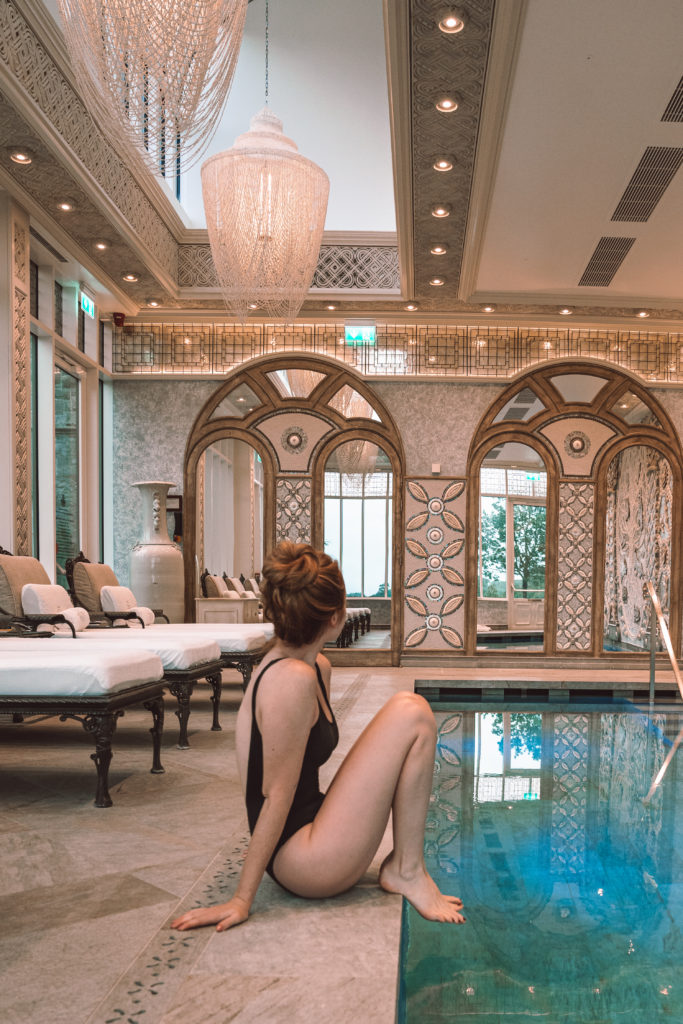 A Moroccan Hammam
One of the highlights of my stay was paying a visit to the Moroccan Hammam and impressive mosaic tiled spa in the basement of the castle. It was a cold and rainy day so I made some time for myself and visited the spa. Had I not visited I would have been so disappointed with myself as this was another favourite part of my stay. Be sure to visit the Moroccan steam room and cold wash yourself before retiring to the pool for a relaxing afternoon (consider these instructions to follow rather than a suggestion!)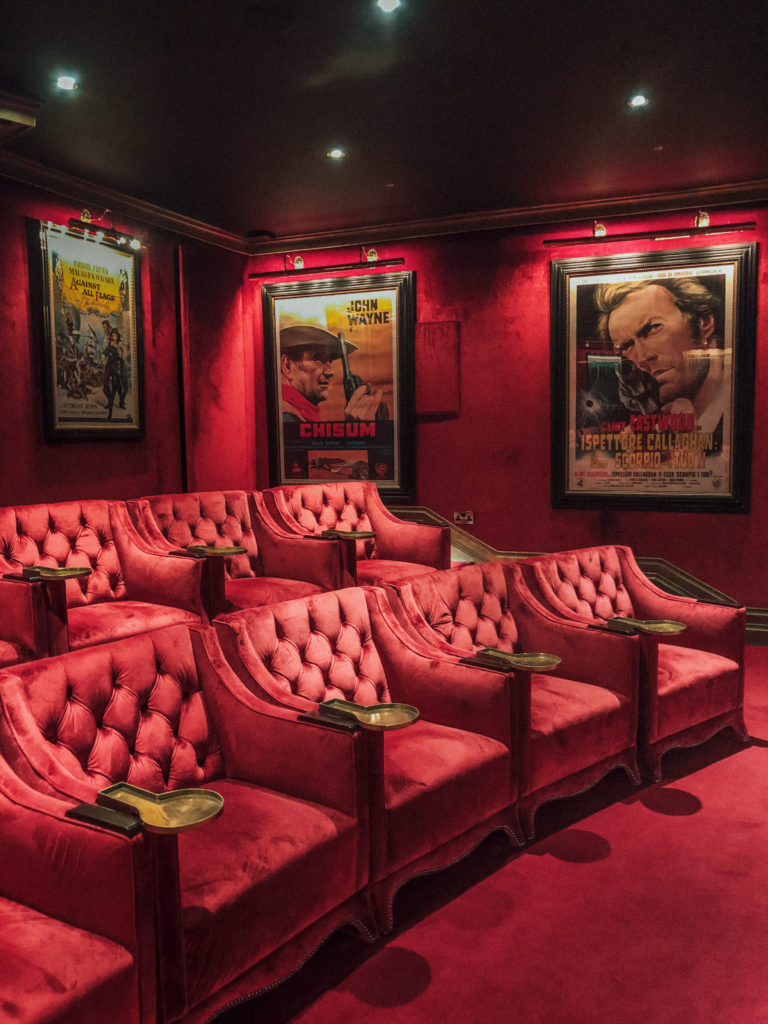 A Private Home Cinema
Perhaps my favourite discovery of all was entirely by mistake. Exploring the castle late one night, I came across the word "CINEMA" on a door in the new wing of the castle. Cautiously pushing the door forward, I soon realised that yes, Ashford has its very own private cinema (of course!) Each day there is a new rotation of films, including old classics and nostalgic hits such as the Princess Diaries. Oh, did I mention a popcorn machine, pick-and-mix and butler service for drinks!?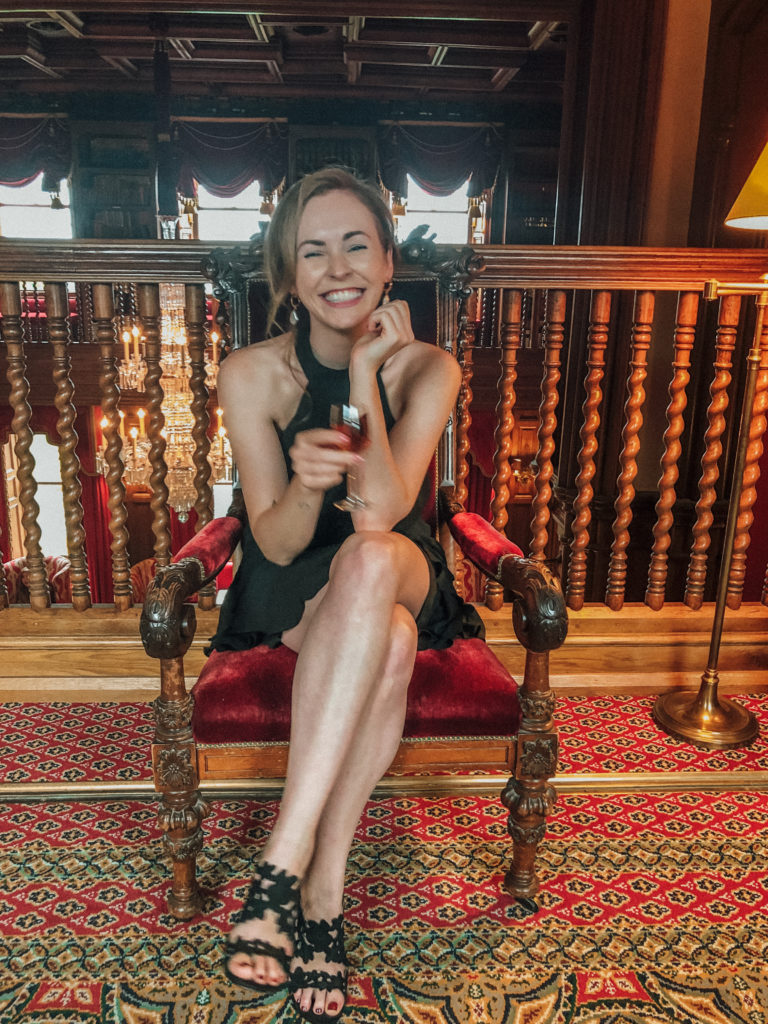 Book your Stay
Ashford Castle has so much character and charm that I could not tell you in one short blog post just how much I enjoyed my time here. All 83 rooms in the castle are unique and styled in their own way so be sure to do your research to decide the best room for you.
Prices start at $1600 per room per night. Because of the remote location of the castle, you will likely stay on property for meals and activities. I can highly recommend the casual dining restaurant (Cullen's at the Cottage) and the very quaint Prince of Wales Bar for a glass of wine by the fire in the evenings.
A very warm thank you to Ashford Castle for welcoming me to stay at the castle during my time in Ireland. All opinions and photos are my own!