I've never been into golf so much as I have weekend escapes to the countryside. On previous visits to New Zealand I have had the most memorable stays at Matakauri Lodge and Cape Kidnappers, two properties that are part of the Robertson Lodges trifecta. For this most recent visit to New Zealand, I was fortunate enough to visit my final property in the collection: Kauri Cliffs.
Kauri Cliffs is located in the idyllic Bay of Islands, three hours North of Auckland. The drive is an easy and scenic route through the tip top of the country, so be sure to allow plenty of time to stop in small towns and take your time on the journey.
Checking In to Kauri Cliffs
Kauri Cliffs is the first of the Robertson Lodges and one of the most celebrated escapes for international golf travellers. Not being a golfer myself, I planned for an offline escape at Kauri Cliffs to enjoy all the other amenities the hotel has to offer.
The lodge features full board, so you can expect to relax and enjoy breakfast, lunch and dinner in the formal dining room or in the event of bad weather, inside the comfort of your room. As myself and my friend Sophie were visiting in shoulder season, we experienced quite a decent amount of rain which explains how the course was so green and gave us an excuse to stay indoors.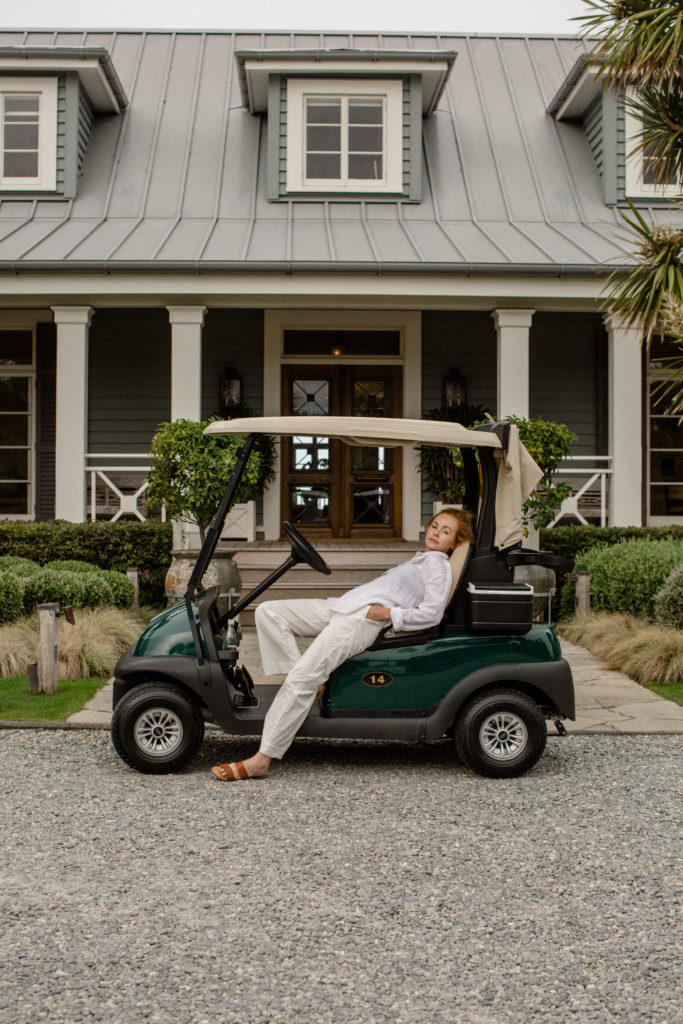 The lodge has a full service spa, complete with a sauna, lap pool and treatment rooms. Each morning we made use of the spa rituals to commence our leisurely days at the Bay of Islands.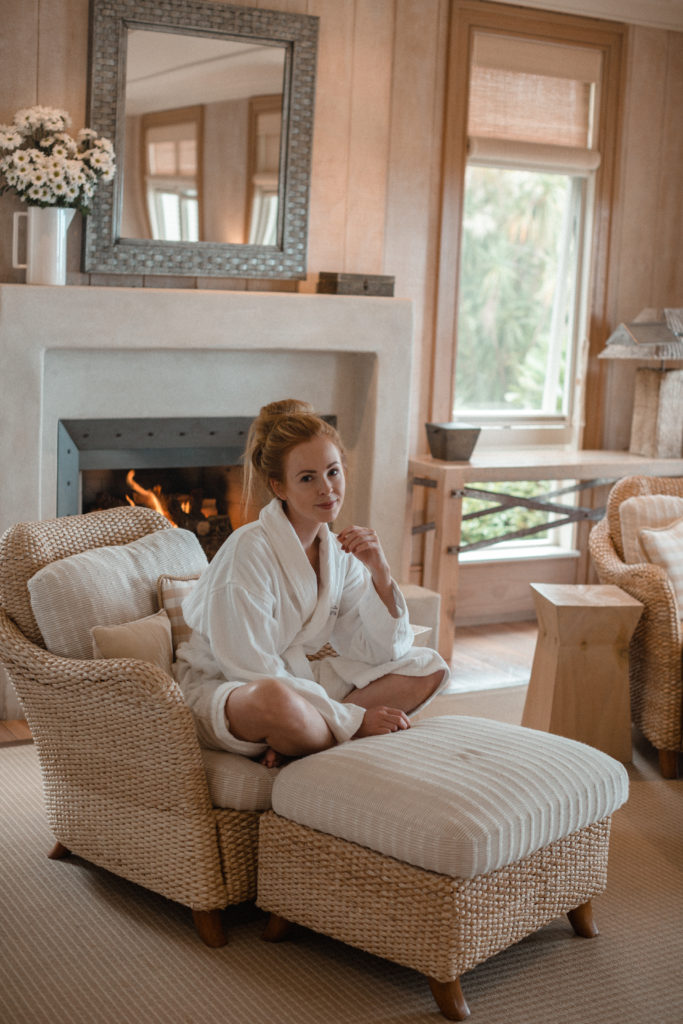 The Rooms at Kauri Cliffs
There are 22 cottages on site as well as an impressive Owner's cottage. Each of the rooms has a homely feel, with neutral tones and soft beiges to make one feel completely at ease. Because of the dim weather outside, we spent plenty of time inside the room relaxing for a girls weekend out of the city.
Perhaps my favourite feature of the room was the fireplace, which made the room always feel cosy and welcoming. Room rates also include a fully stocked minibar with snacks, homemade brownies and select beverages.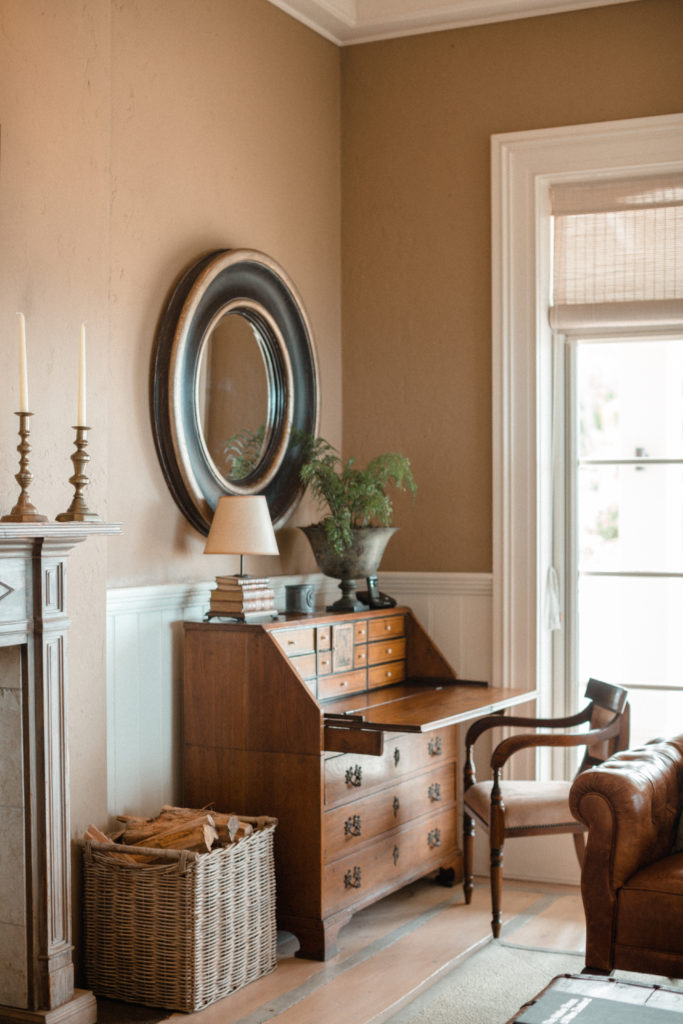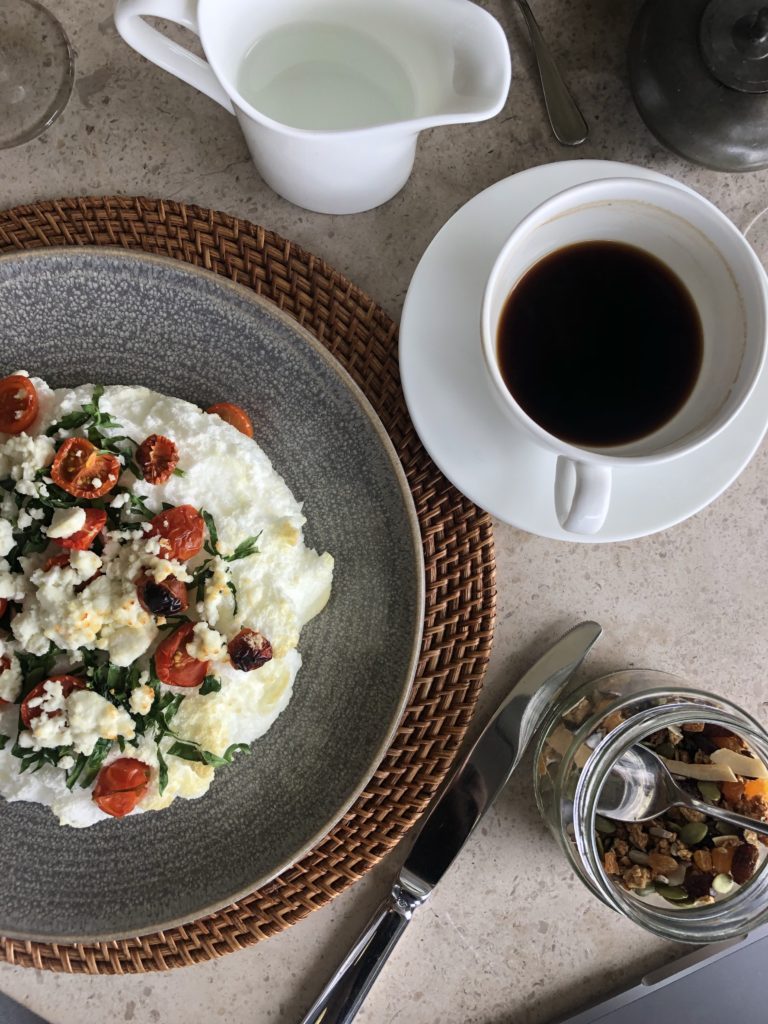 A Foodie Paradise
With full board on offer, Kauri Cliffs takes the cake for some of the most delicious meals showcasing local and seasonal products. Breakfast features a full a la carte menu, breakfast buffet and coffees made to order (an important inclusion for me!)
Lunches are a more casual affair with salads and sandwiches on offer. If you fancy taking the day outdoors, you can even choose to take a light lunch with you to one of the many beaches on property or the golf course.
Dinner is a full feast, featuring a 5 course degustation menu with matching wines. If you do not fancy a full sit down, you can opt to enjoy dinner in the comfort of your own room as we did one evening when there was so much rain that we figured what better excuse than to enjoy room service with a movie!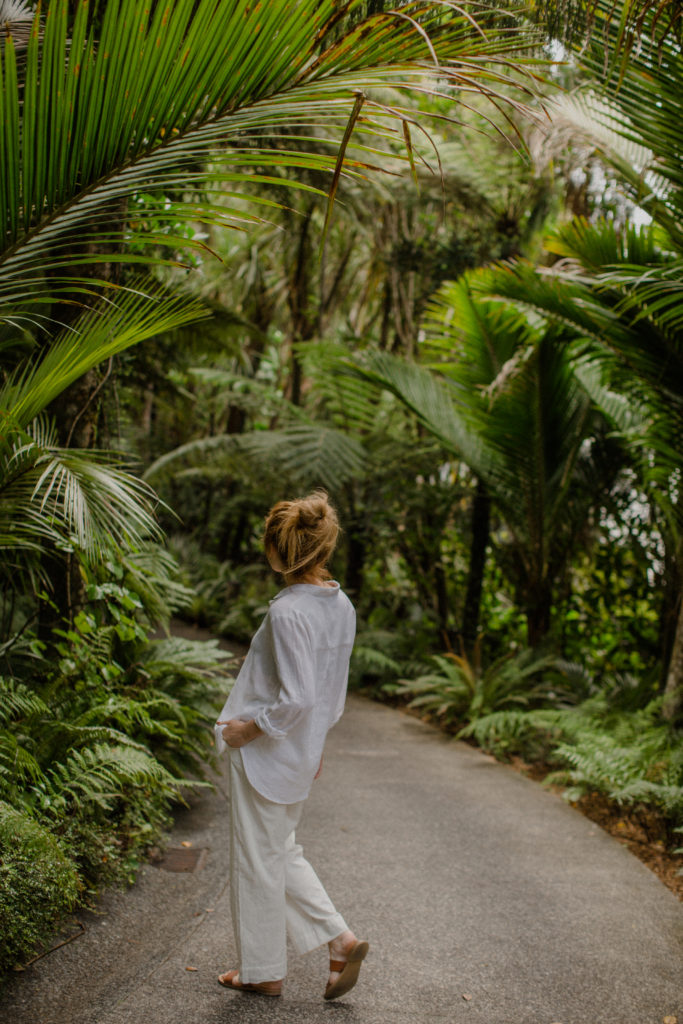 Kauri Cliffs room rates include full board with meals and wine for pre dinner drinks.
Rates start at $2,300 AUD per night.
Be sure to make use of the spa as this is a highlight of the property with a jacuzzi, sauna room and pool.
A heartfelt thank you to the Kauri Cliffs team for welcoming myself and my friends Sophie to enjoy a weekend away at Kauri Cliffs. My visit was for the purpose of this review but all images and opinions are my own.