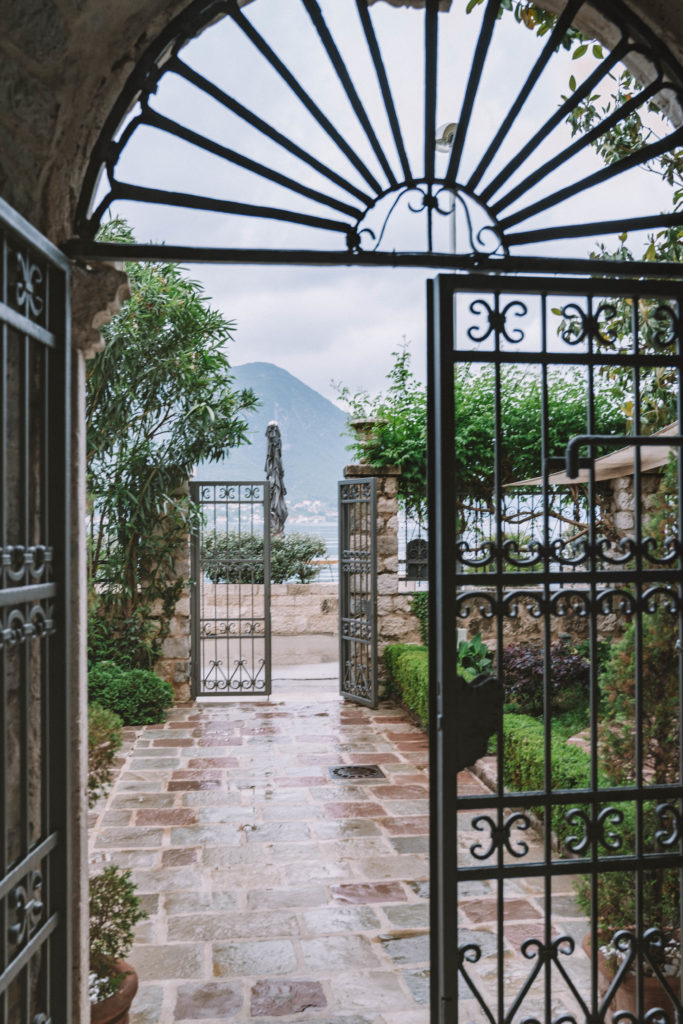 Checking In to Palazzo Radomiri
Tucked neatly away on the shores of the Bay of Kotor lies Palazzo Radomiri, one of the oldest villa style hotels in the area. Family owned and operated, this luxury hotel has a home away from home feel to it and the minute I arrived I could tell this was going to be a special stay.
Palazzo Radomiri lies exactly half way between Kotor and Perast, the two most picturesque small towns in the area. Both are worth a visit and very unique in their own right, so this hotel is a great choice for travellers wishing to visit the towns and yet enjoy peace and quiet away from the crowds.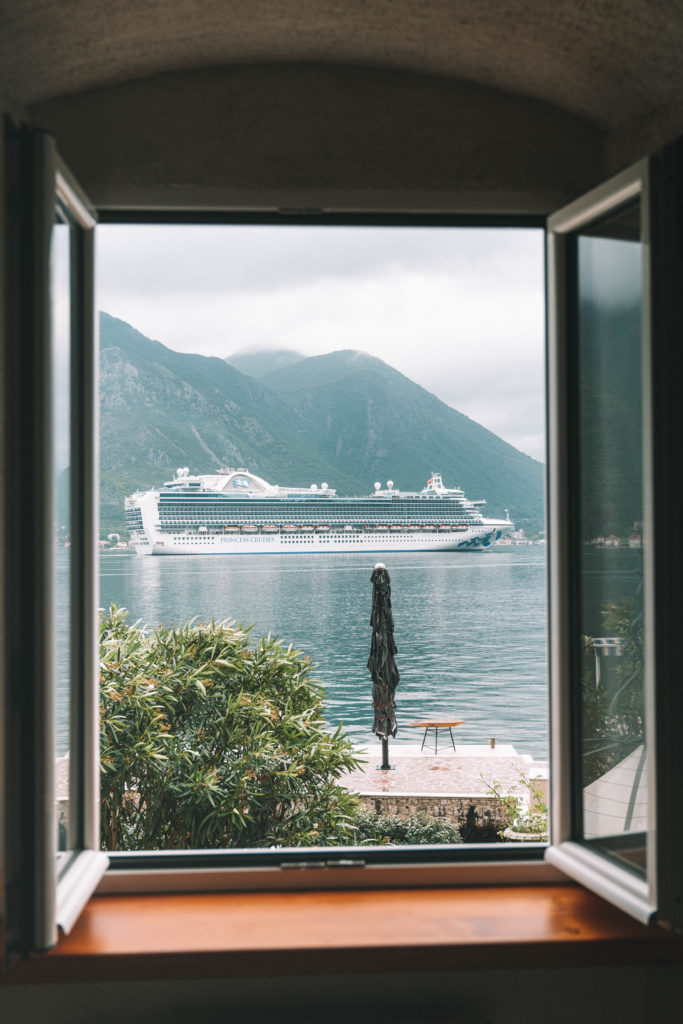 My Room: Views over the Bay of Kotor
As I was shown to my suite the first thing I noticed was the view of the bay below, right from my living room window. There are a range of different room categories on offer however if you can afford the extra I would highly recommend opting for a waterfront view. This makes for the perfect way to wake up in the morning and check the weather before your adventure begins.
Boka Bay is the winding bay of the Adriatic Sea in the southwest of Montenegro. It has become Montenegro's crowning jewel in tourism and upon visiting, it isn't hard to see why.
Palazzo Radomiri occupies an 18th century villa that has been lovingly restored by the owners who have sourced antiques and trinkets from their own travels to adorn each room individually.
There is a daily yoga class offered in the mornings and during the warmer months this takes place on the hotel's private jetty, right beside the bay. This was the perfect way to wake up each morning and get my body moving, as well as hoping and praying for sunny skies!
Book your Stay:
Room rates start at €140 per room, per night. The hotel is rated four stars and is the perfect blend between a luxurious getaway and a home away from home. The service and on site facilities make it feel as if you are visiting a long lost family member or old friend.
Book your stay directly through the Palazzo Radomiri website.
A warm thank you to Anna for welcoming me to stay at Palazzo Radomiri this May. All opinions and photos are my own!