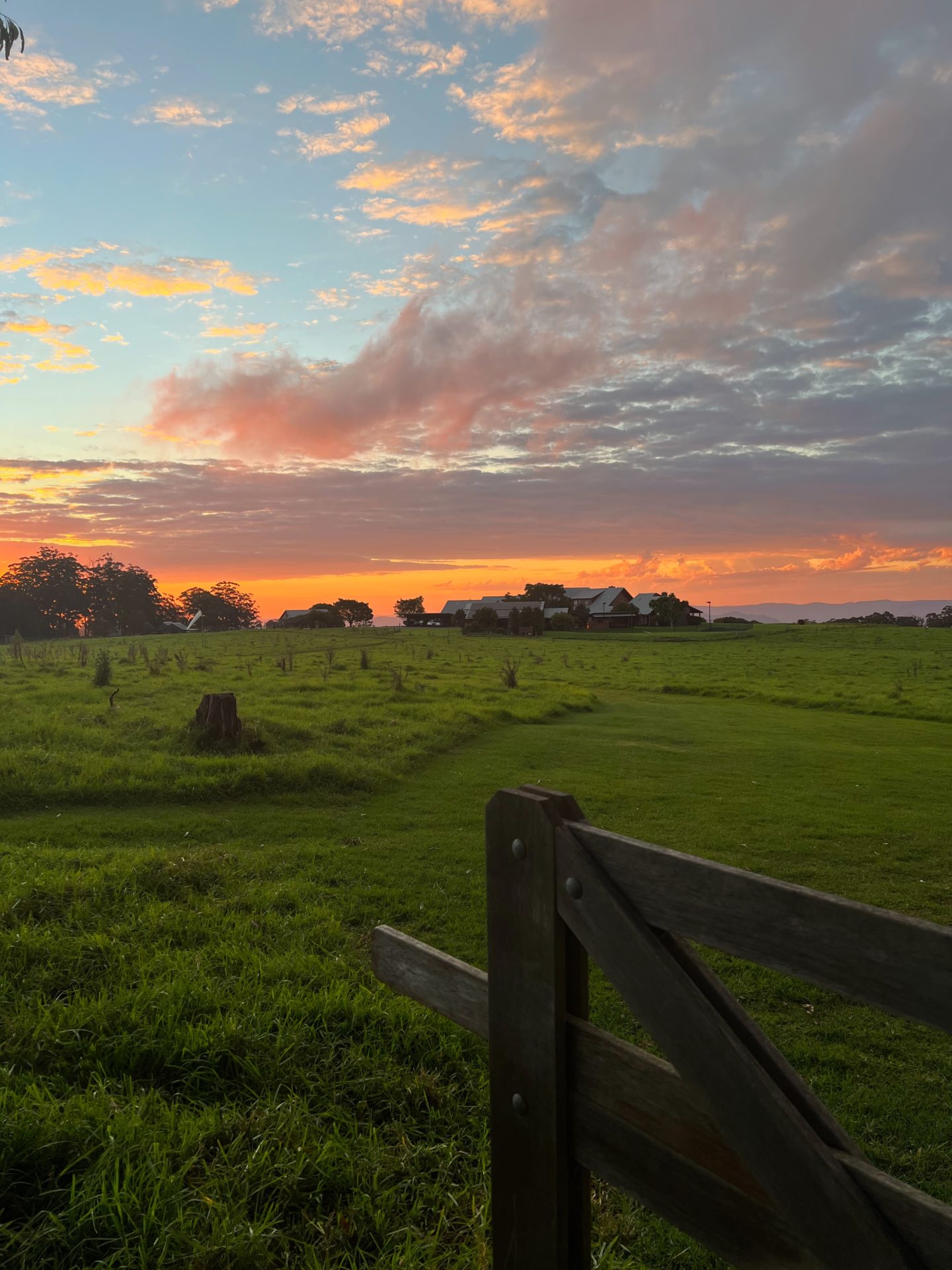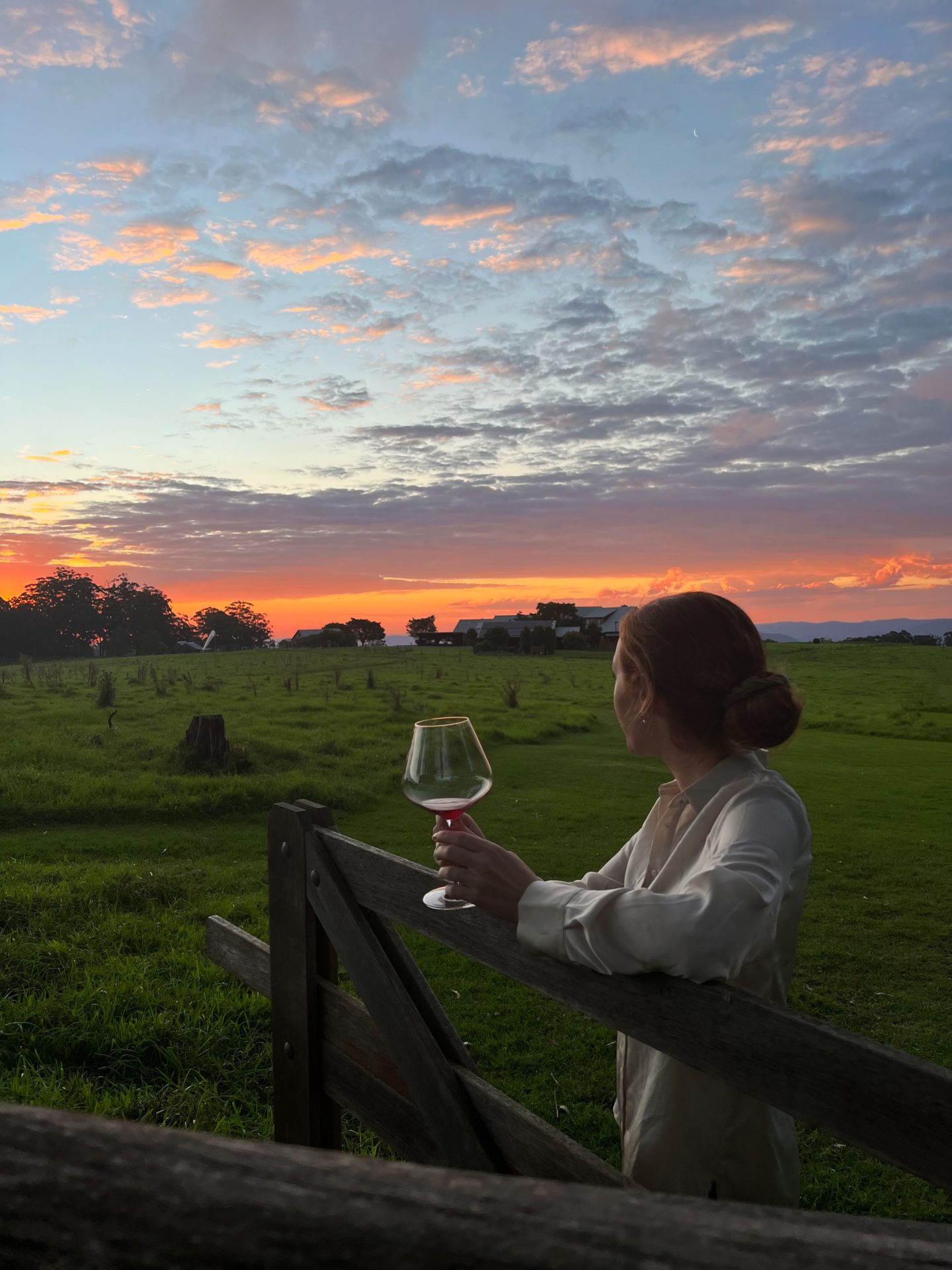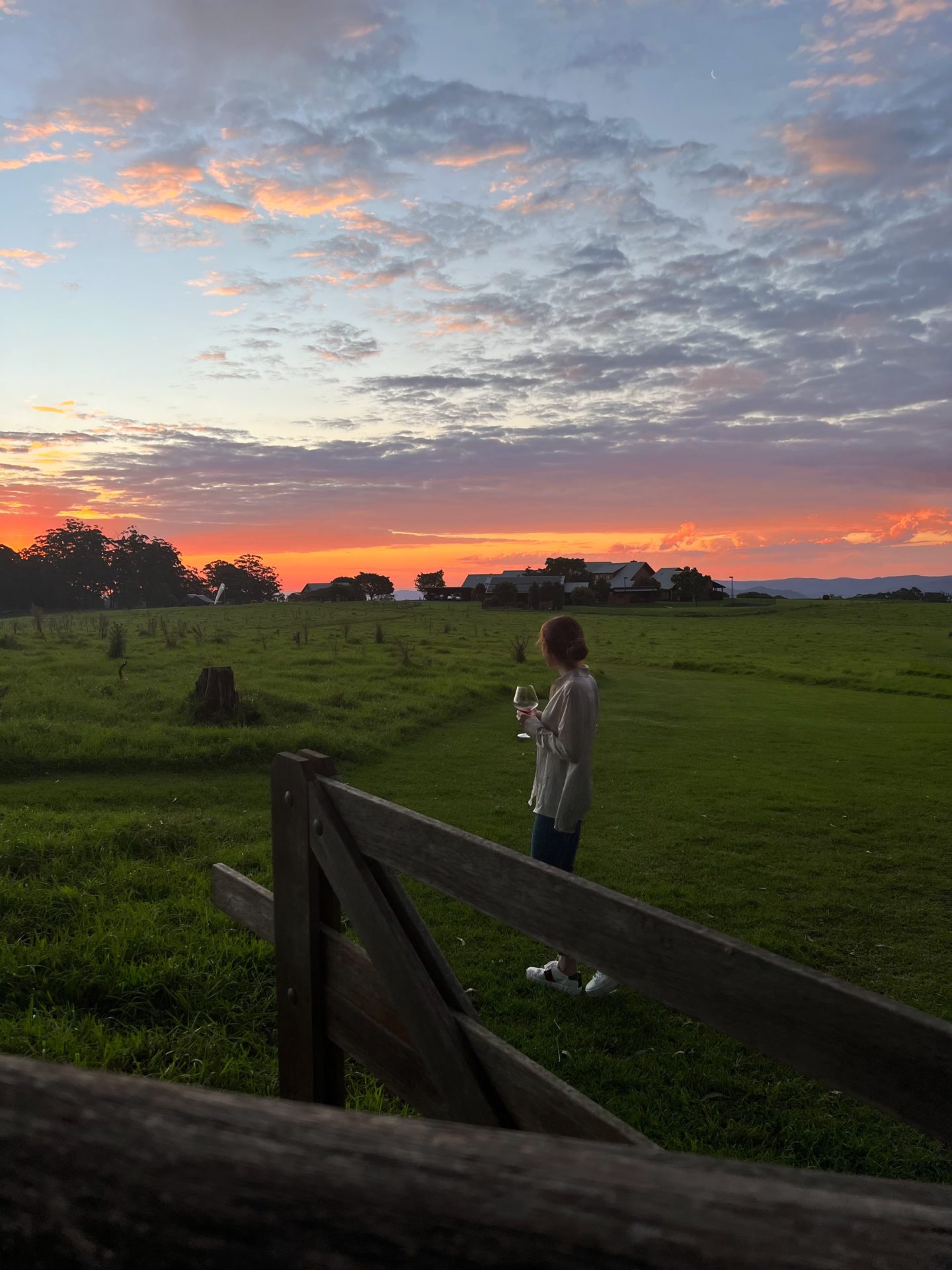 Review: My Stay at Spicers Peak Lodge
It's been a while since I've felt that sense of discovery. With travel now such a huge part of our lives and many of us booking our trips on a whim through photos we see on our instagram feed, I don't often feel like I'm the first to know about something in the travel space these days. But when my partner and I moved to Queensland at the start of this year, we promised each other to make more time for adventures. And from beach adventures everywhere along the coast from Coolangatta to Noosa, we've been experiencing the best Queensland has to offer. Yet when we checked in to Spicers' Peak Lodge in the countryside of southeast Queensland, we realised there is much more than surf and sand on offer in the sunshine state.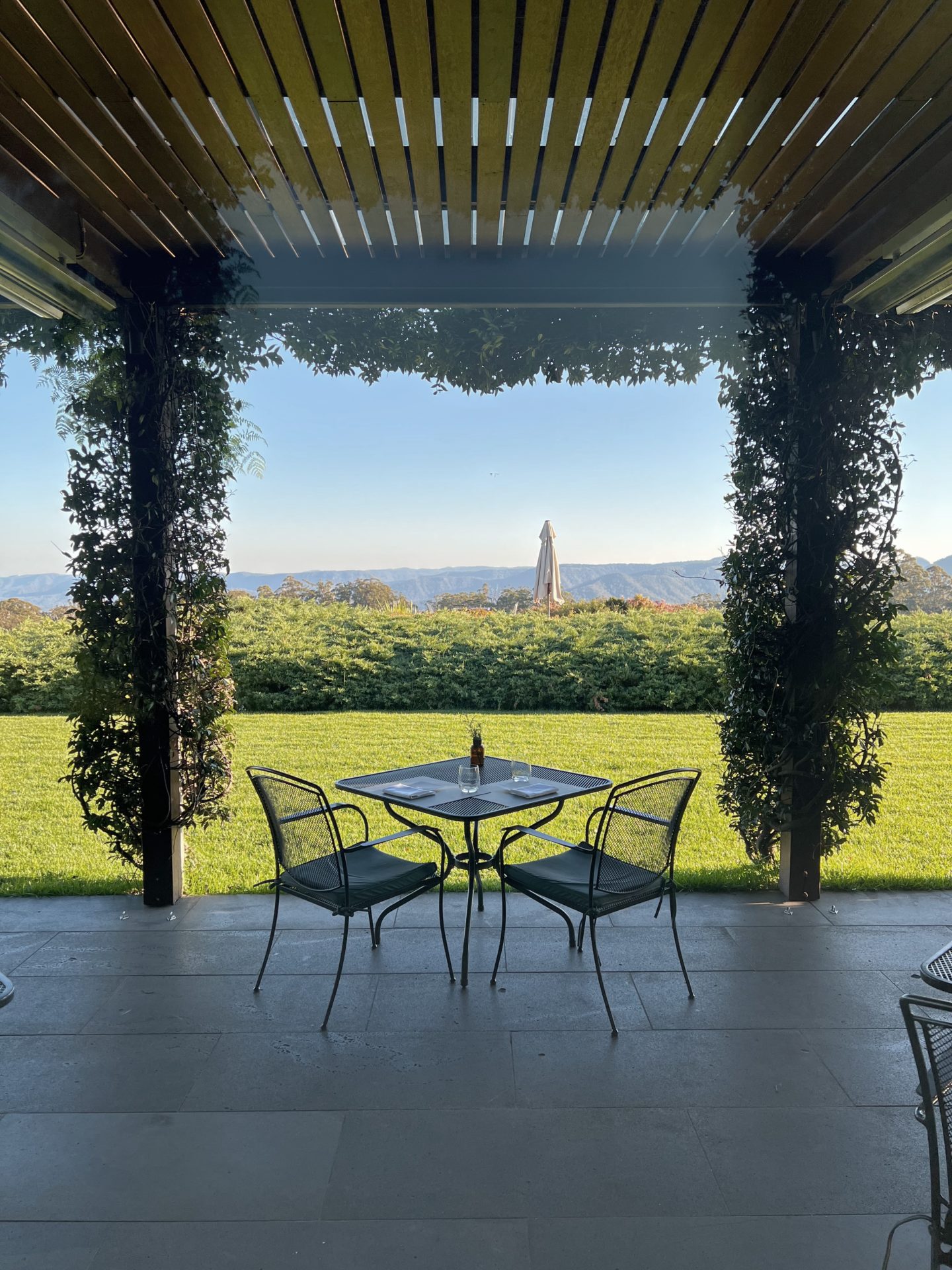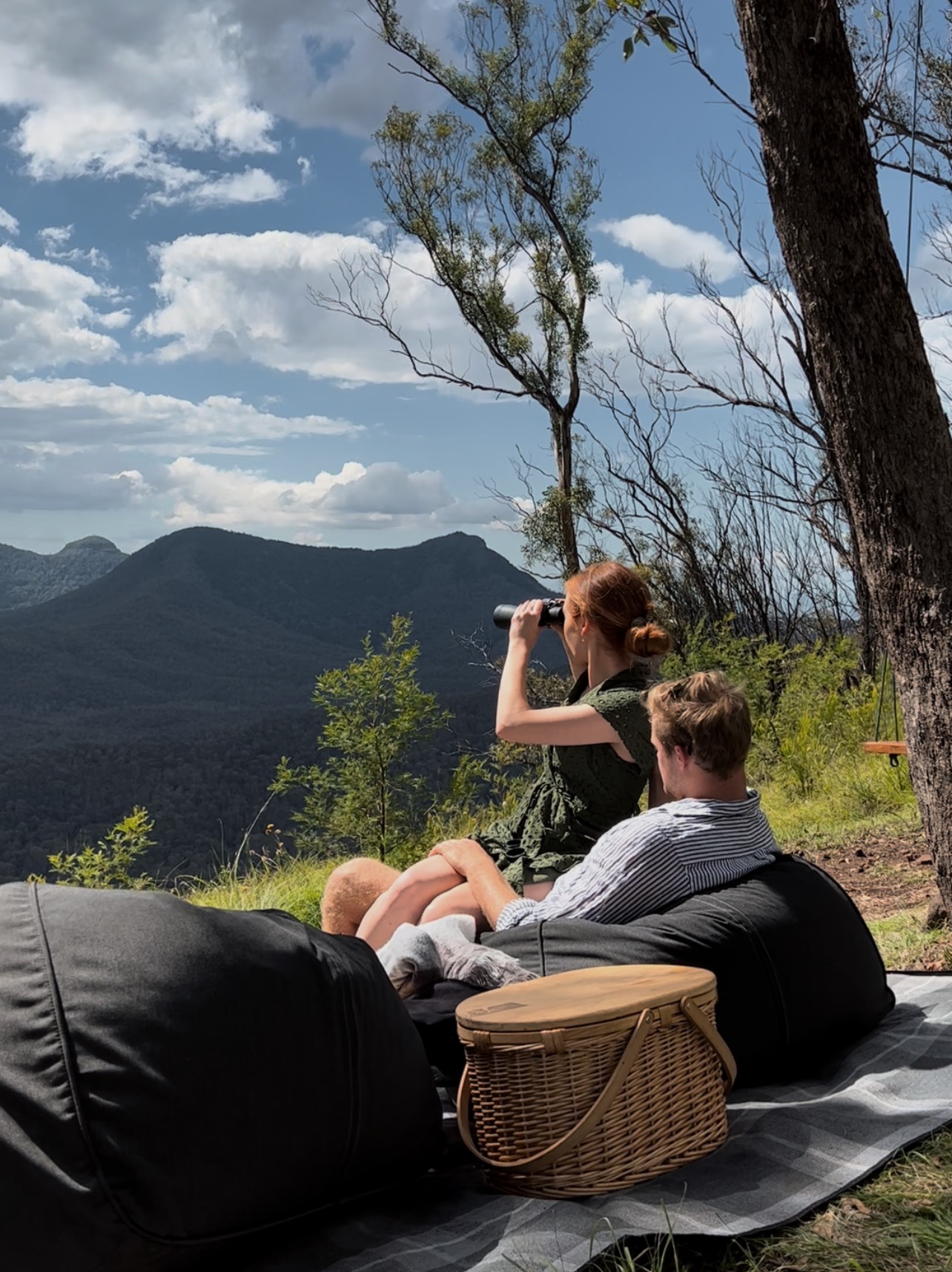 Spicers Peak Lodge
Spicers Peak Lodge is located a 90 minute drive from Brisbane, traffic pending. You'll find the lodge high up in the hills of Maryvale, a location of which feels a world away and a world of difference to anywhere I have stayed in Queensland before.
Having checked in to some of the most celebrated hotels in Queensland – Qualia Resort, Lizard Island and The Calile Brisbane to name a few, I was excited to discover there is one name that should be appearing on these round-ups of Queensland's best hotels – Spicers Peak Lodge.
For a bit of background, the lodge is a part of the Spicers Retreat collection. It is considered to be the crowning jewel in the collection of lodges for Queensland, given it welcomes guests on a fully hosted basis (your room, meals, drinks and mini-bar are all included). So if you're looking for somewhere to celebrate a special occasion or just a romantic escape from the city, look no further.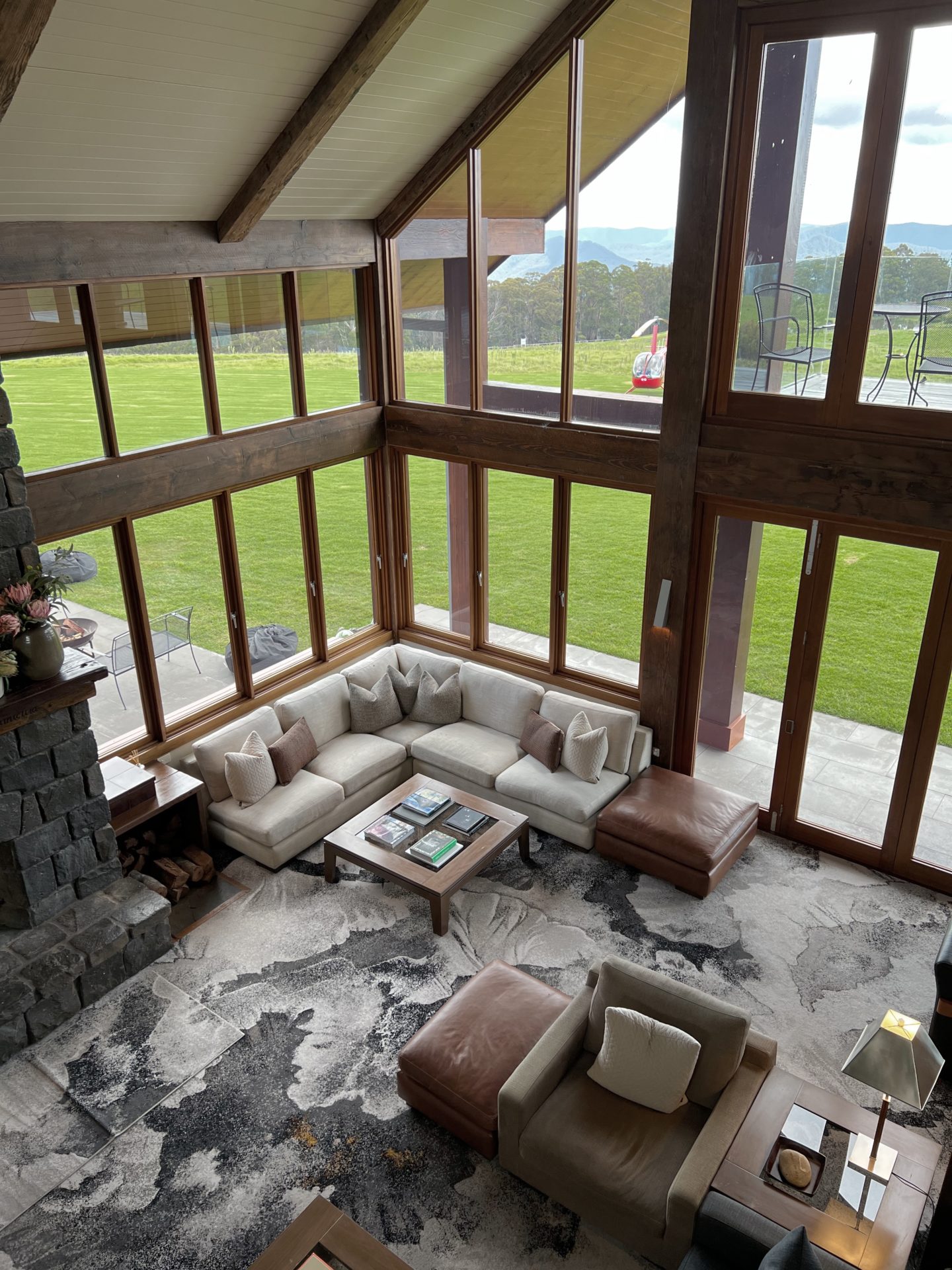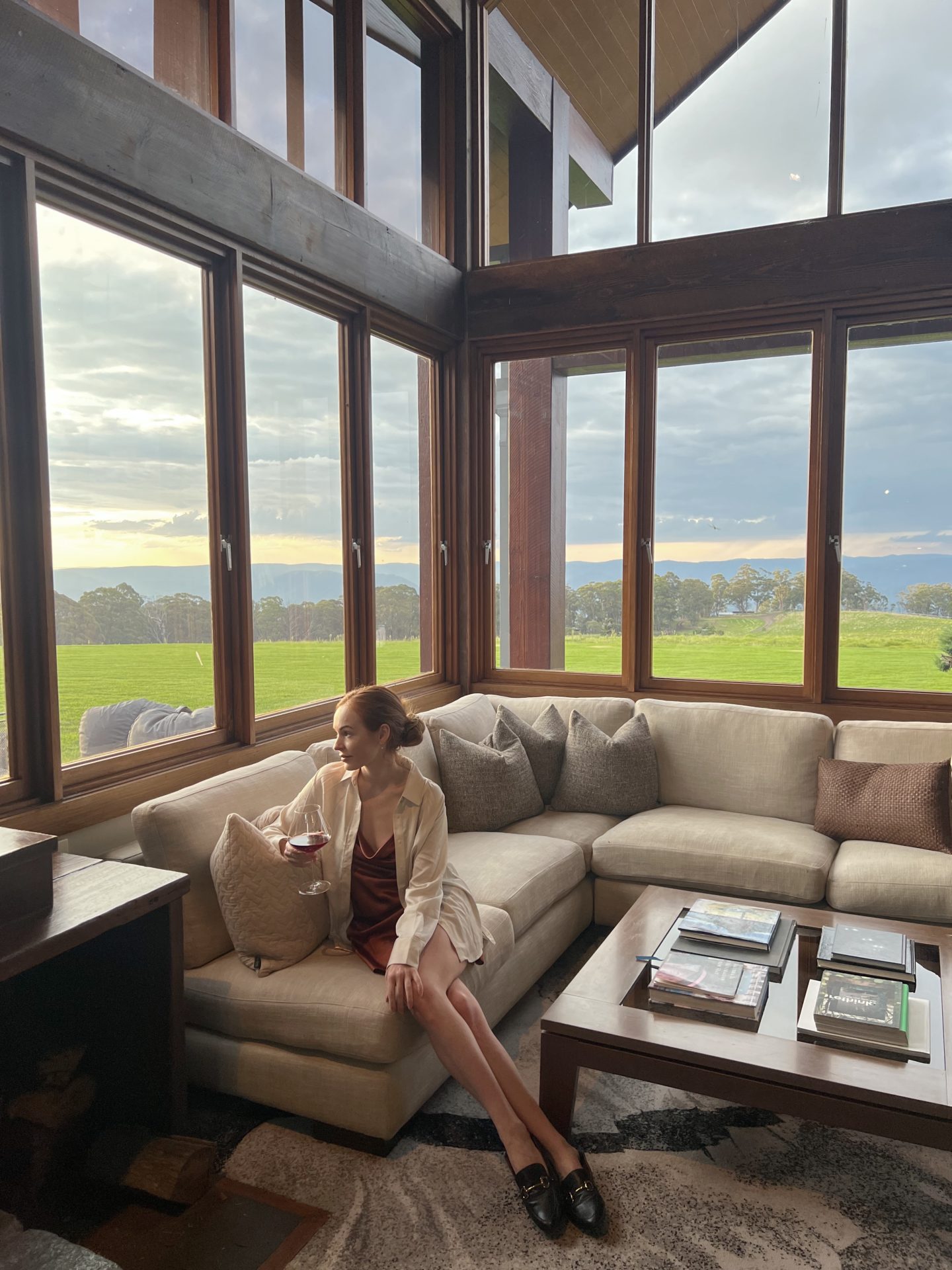 The lodge sits high on a peak overlooking the countryside below. And believe me when I say once you're up there, it feels like time has stood still. For as far as the eye can see there are rolling hills, cows in the paddocks, endless shades of green and dramatic mountains in the distance. Sunset is the preferred time of day to find yourself in the grounds, as you will notice not just the entire lodge but also the entire background comes to life as if it were a painting, with shades of pinks and orange hues sweeping across the sky.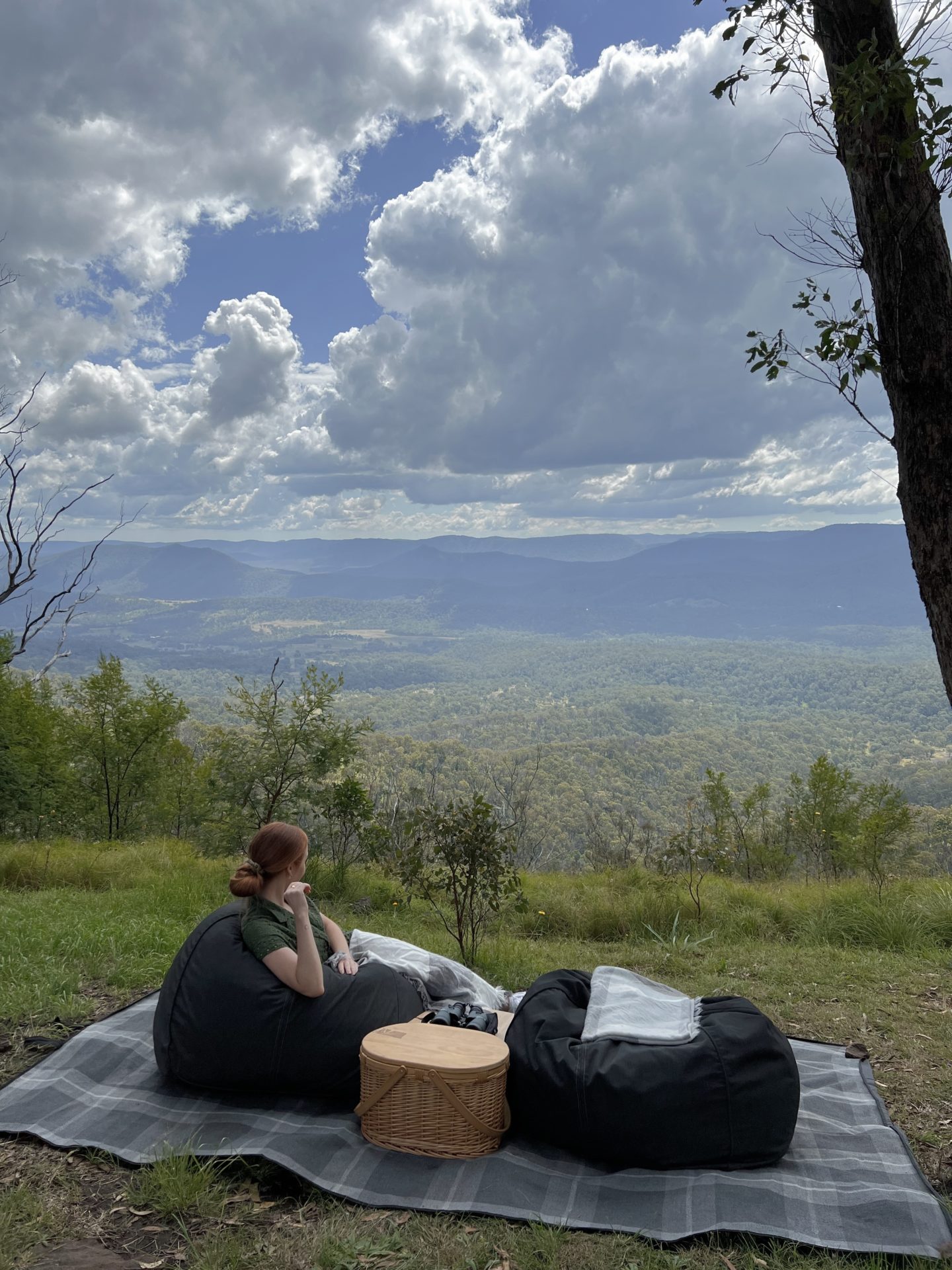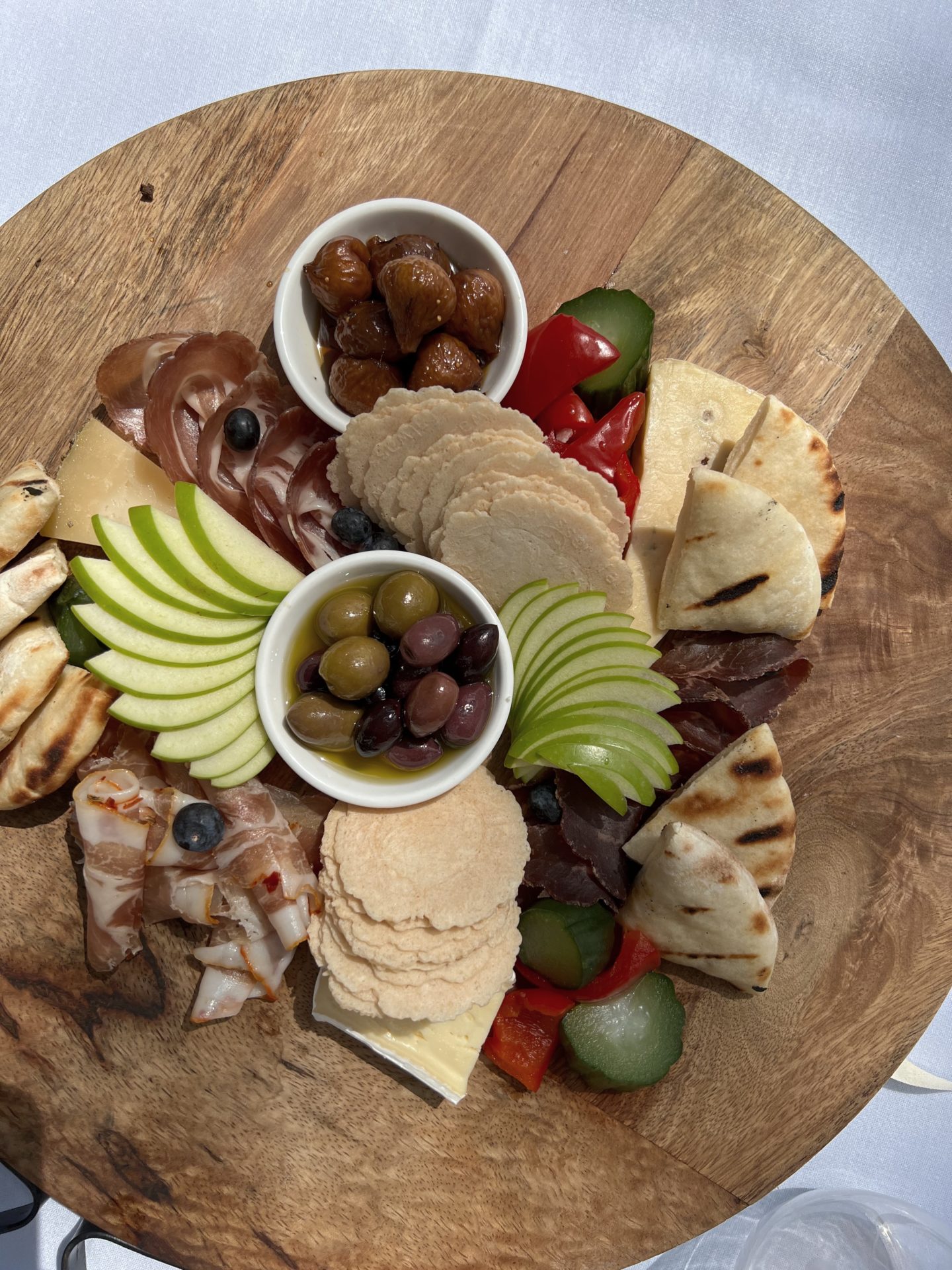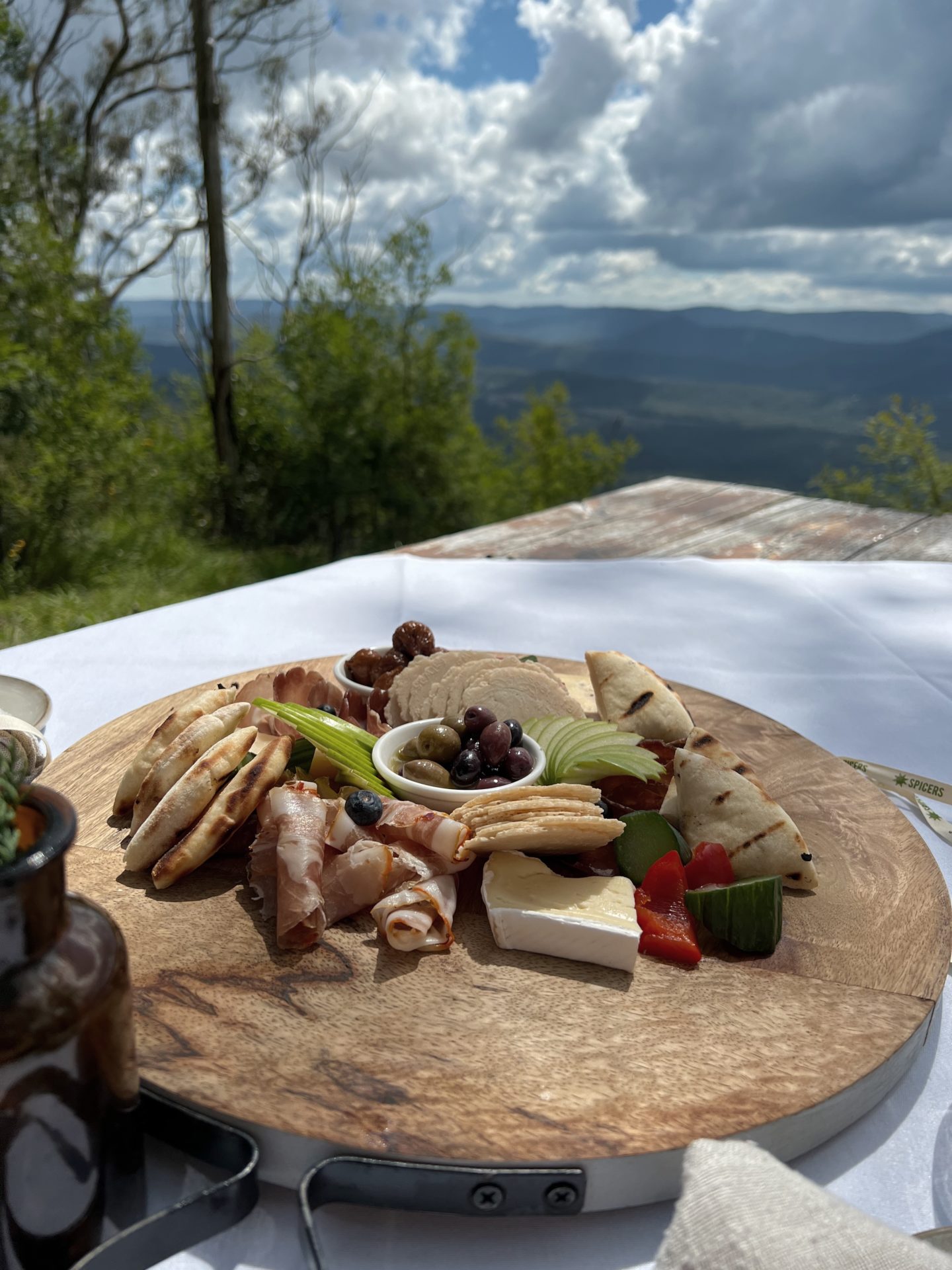 The Spicers Peak Bush Picnic
There are many activities on offer during your stay, but if there is just one thing I would recommend not missing out on it would be the bush picnic. This experience is included in your stay, as you will simply take your lunch elsewhere – on the edge of a sweeping valley with bean bags, blankets, a picnic table and even a swing if this weren't already enough of a fairytale. Our lunch was a selection of fruits and cheeses, sandwiches and our selection of drink (I'm still a G+T girl before the sun sets, pinot noir afterwards kind of girl).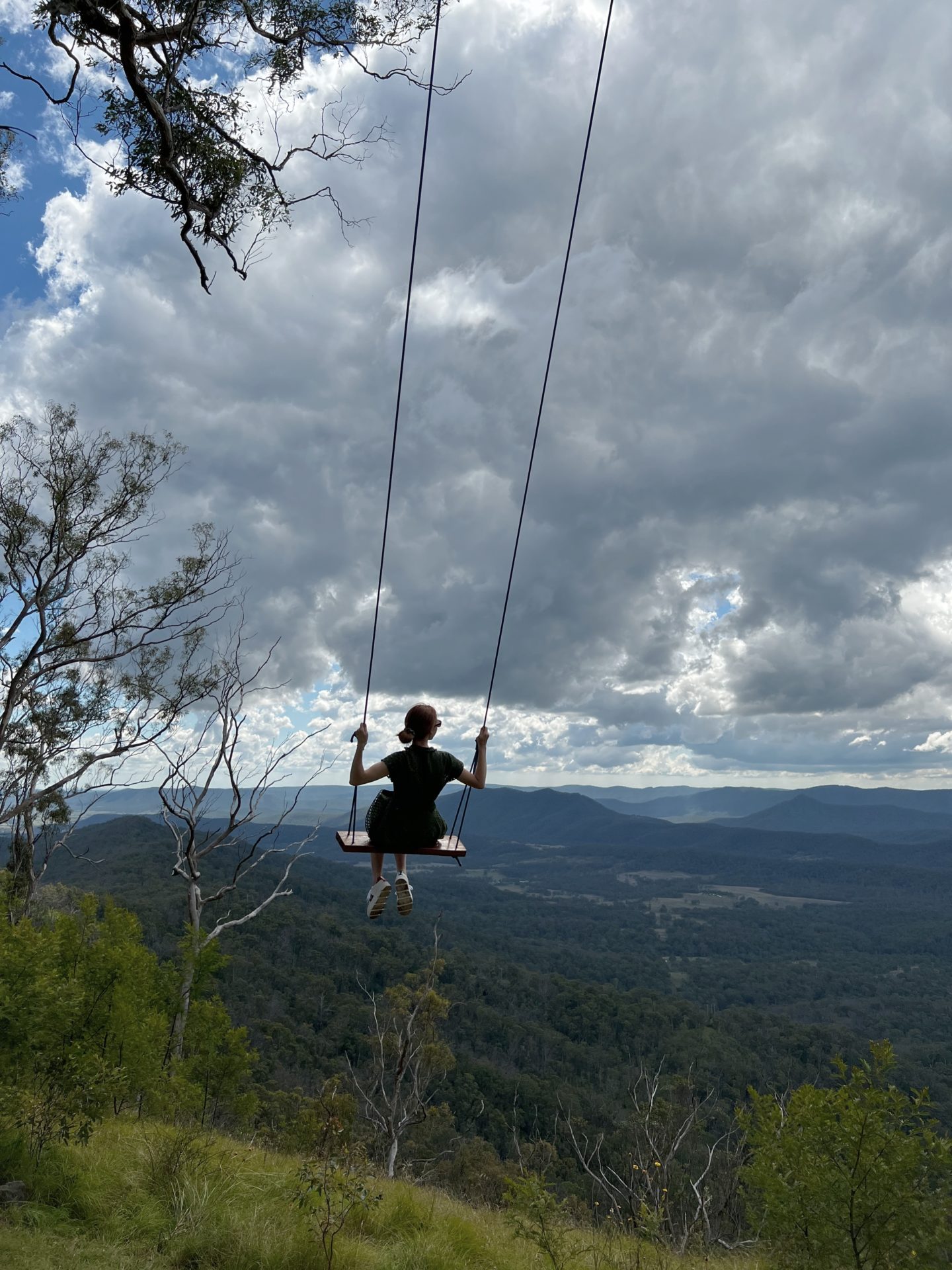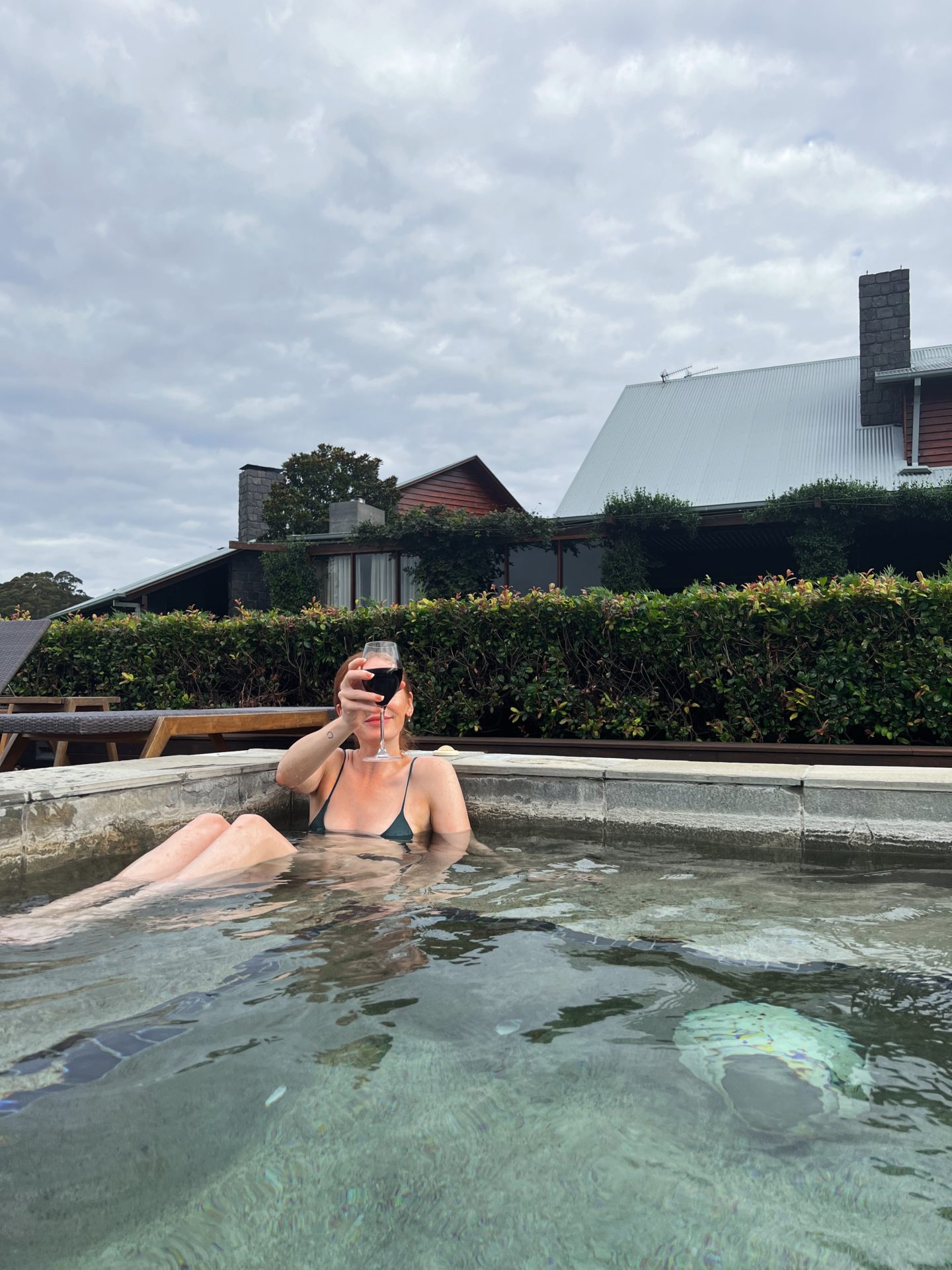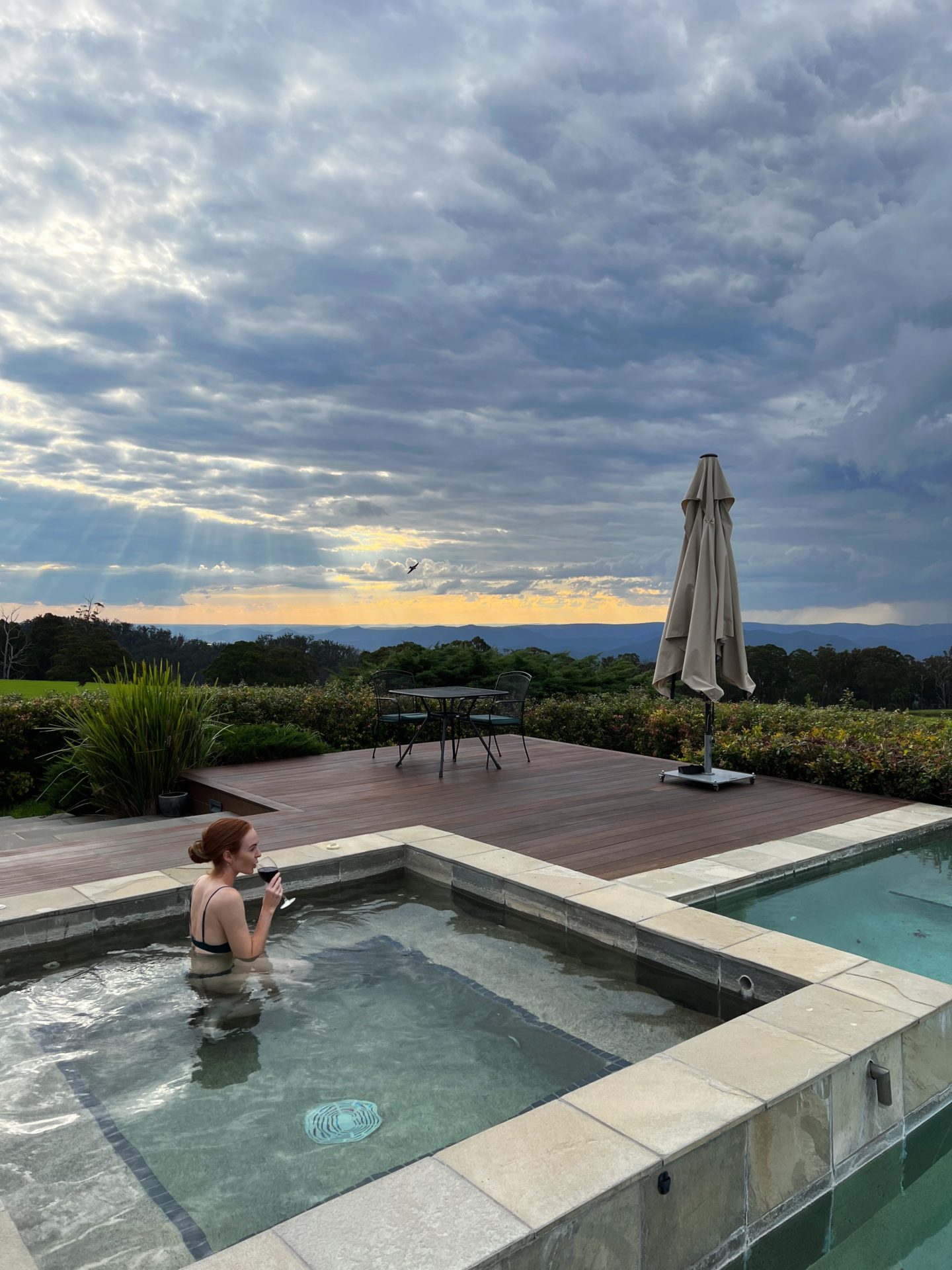 Around the lodge
You'll need at least two nights to enjoy all the lodge has to offer, preferably three if you can manage to find an open window in the bookings availability. The lodge is often booked out for months in advance, but you will sometimes find windows of opportunity or could always add yourself to the cancellation list.
The lodge features an oversized jacuzzi (heated of course), a swimming pool (not heated!), a full size tennis court, ample hiking trails, sunset spots, a full day spa and a games room area upstairs. We mostly found ourselves walking around the lodge between meals or off on an organised adventure (like a 4wd tour of the property), else we were making the most of that heated jacuzzi, taking in the views just before sunset.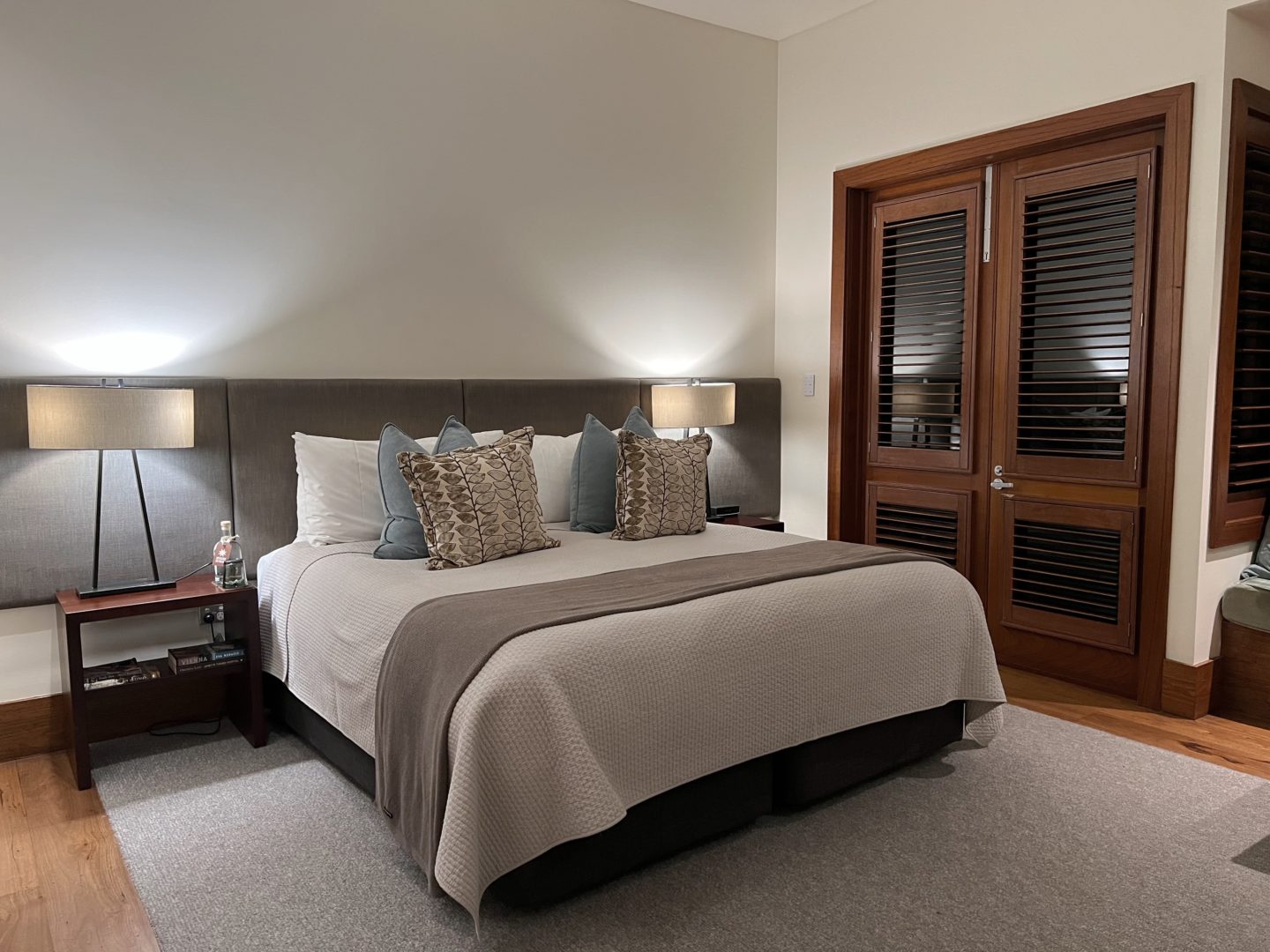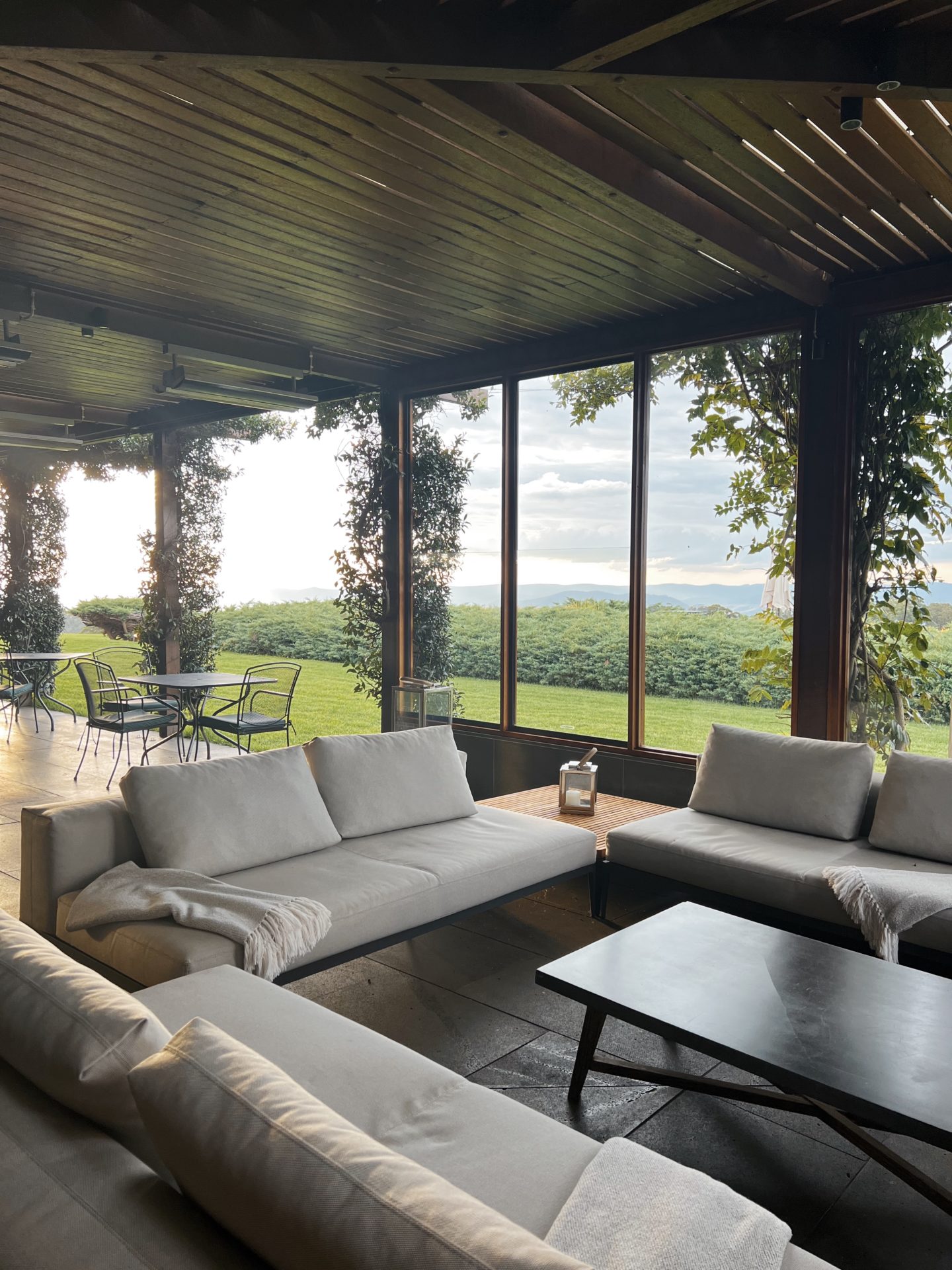 Inside the rooms at Spicers Peak Lodge
The lodge is quite small in size with just twelve rooms on site. This makes it the perfect oasis to escape the city and have some downtime, all in the privacy of an isolated lodge. And did I mention the lodge is impossibly romantic!?
The rooms at Spicers Peak Lodge vary but are fairly similar in nature. We checked in to a spa suite overlooking the cow paddocks, just next door to the dining area. This made it easy to find ourselves near the bar or snacks at all times, but if you prefer more privacy you might want to request a room further afield.
The rooms are equipped with a television, desk area to work, sitting area to read (plus many Australiana books), an oversized bathroom and all-inclusive mini bar. There is also a private verandah outside to enjoy your breakfast, or take it in the restaurant if you prefer.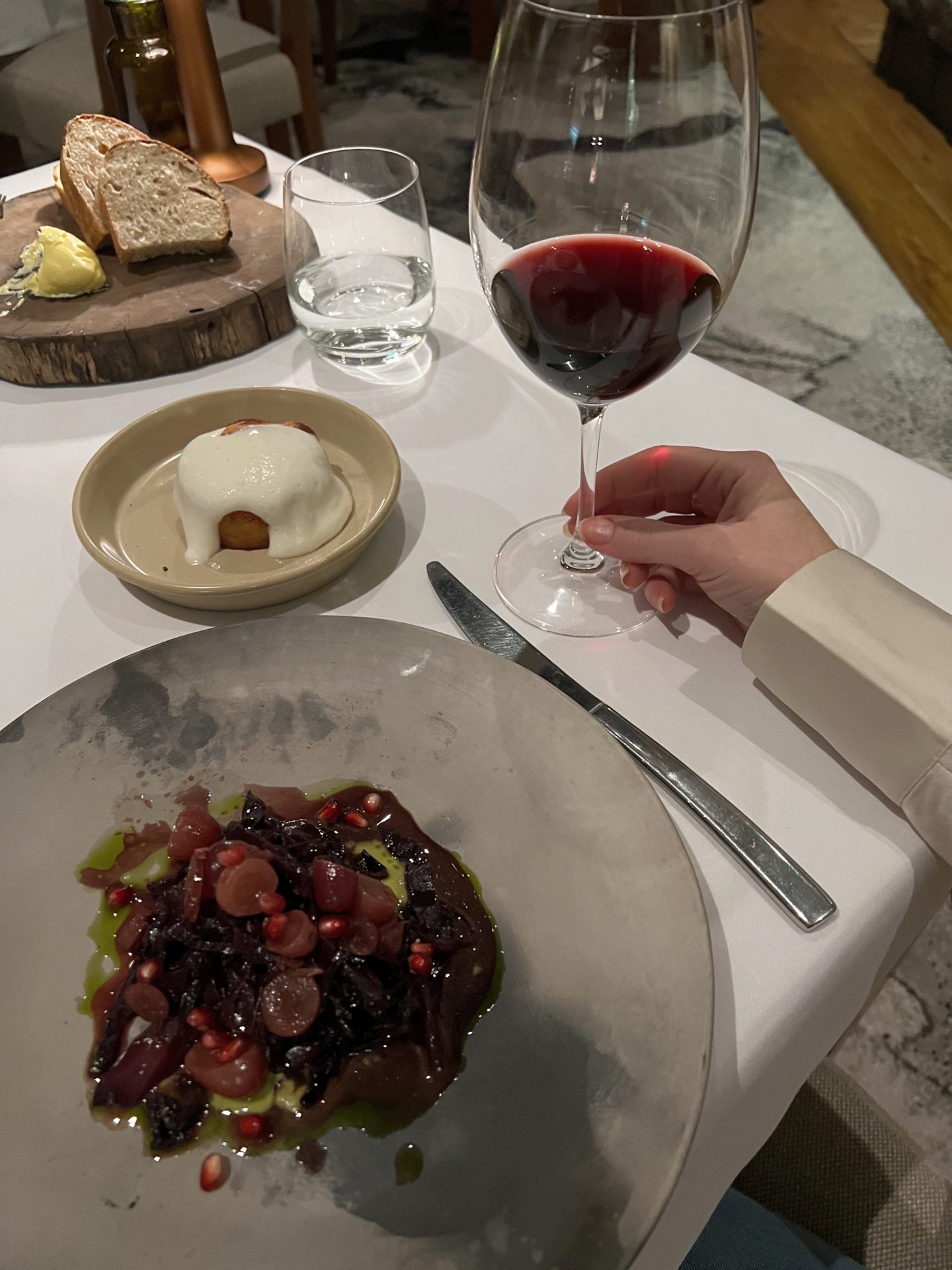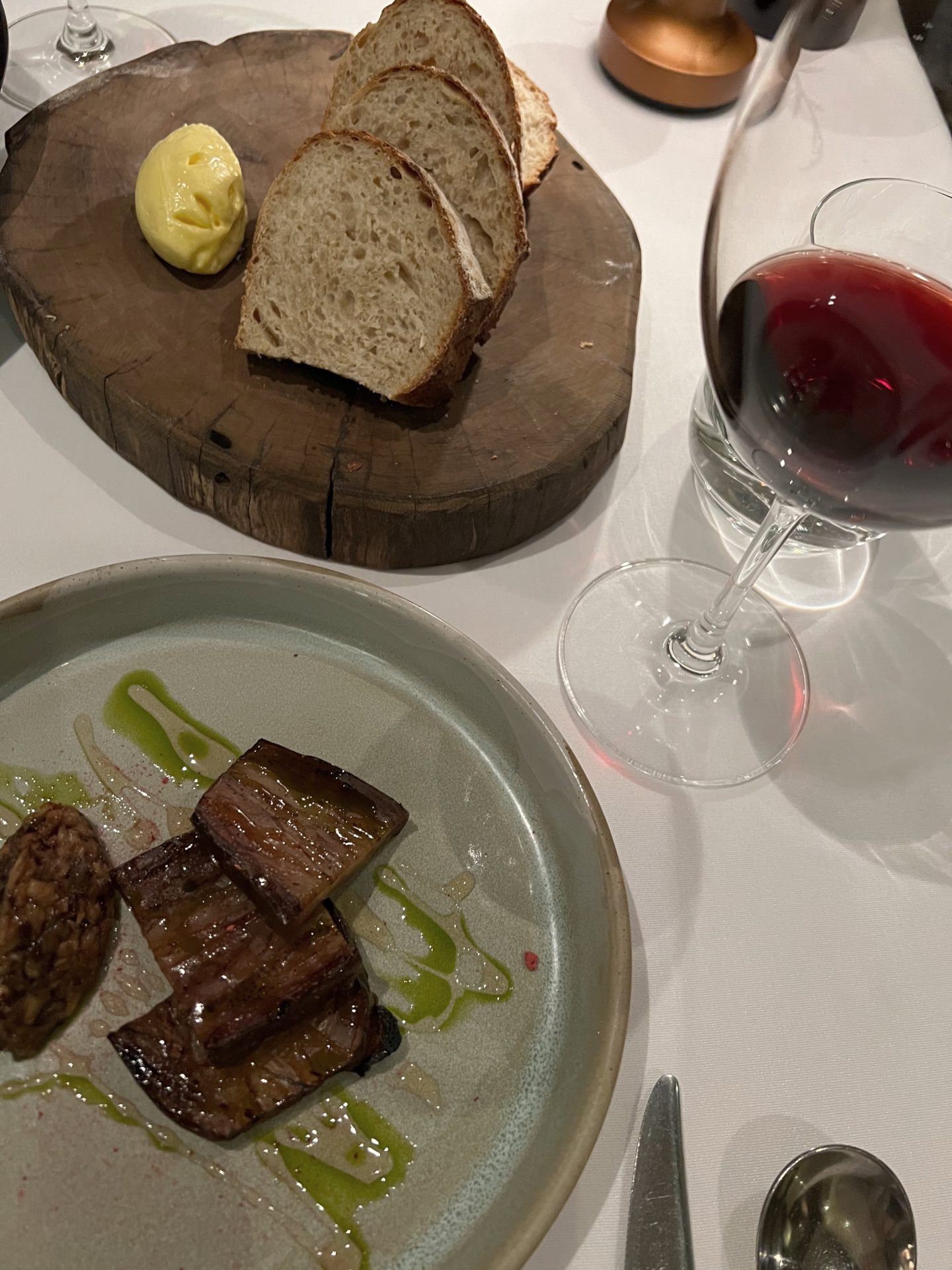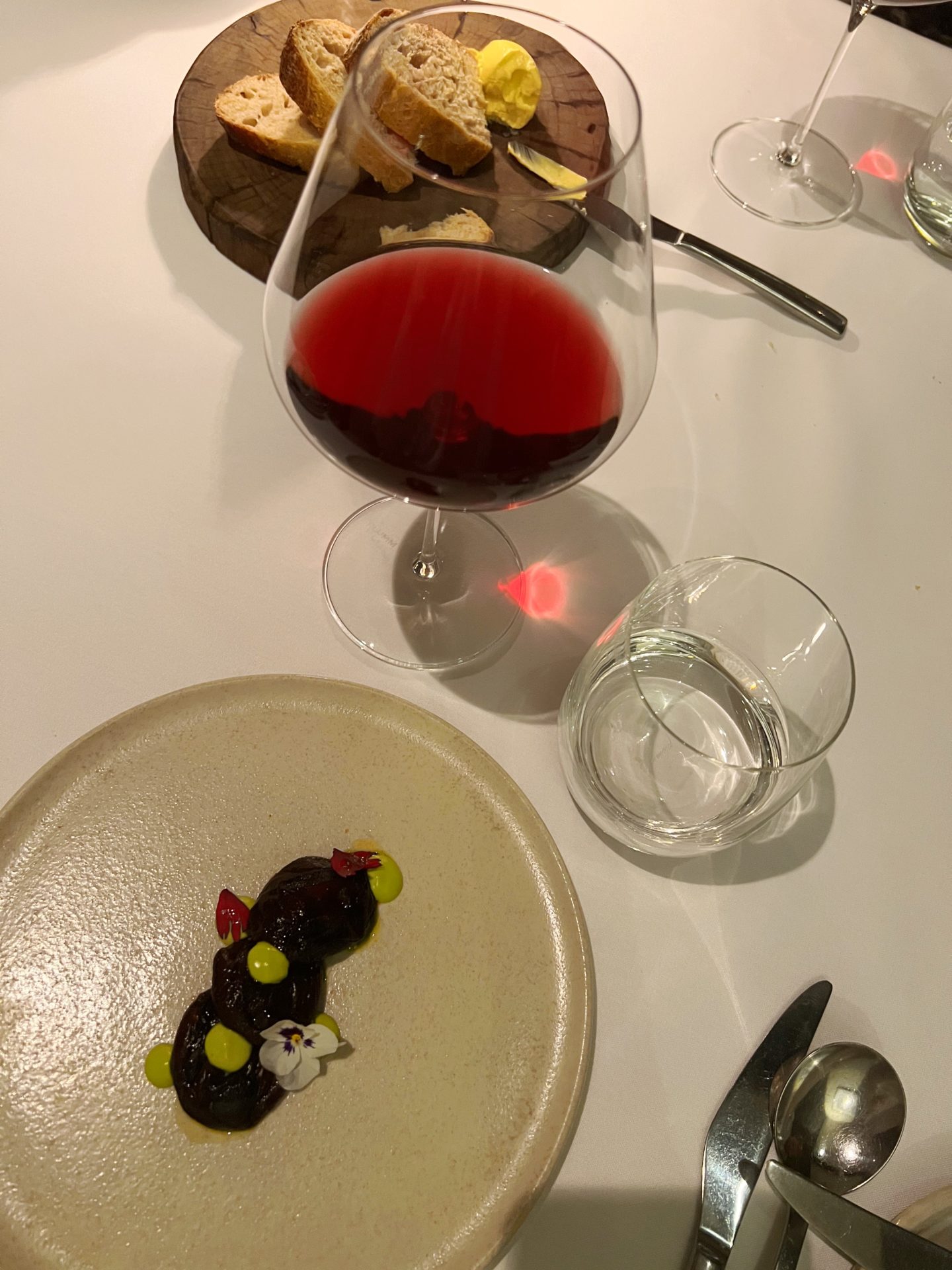 The Food at Spicers Peak Lodge
As this is an all-inclusive lodge, the food and wine are a strong focus for the overall experience. On our second night we tasted the delicious six-course chef's tasting menu, which was a journey of flavours and local produce. There's a chef's garden on site where some of the fresh produce is grown, which makes for a great farm to table experience.
The wine and most beverages are all included in your stay, so be sure to put your feet up and over-indulge! It isn't often we get to truly unwind and disconnect, which is easily possible at this altitude given there's limited cell service (there is of course wi-fi, but nobody has to know that!)
Book your stay with Spicers Peak Lodge.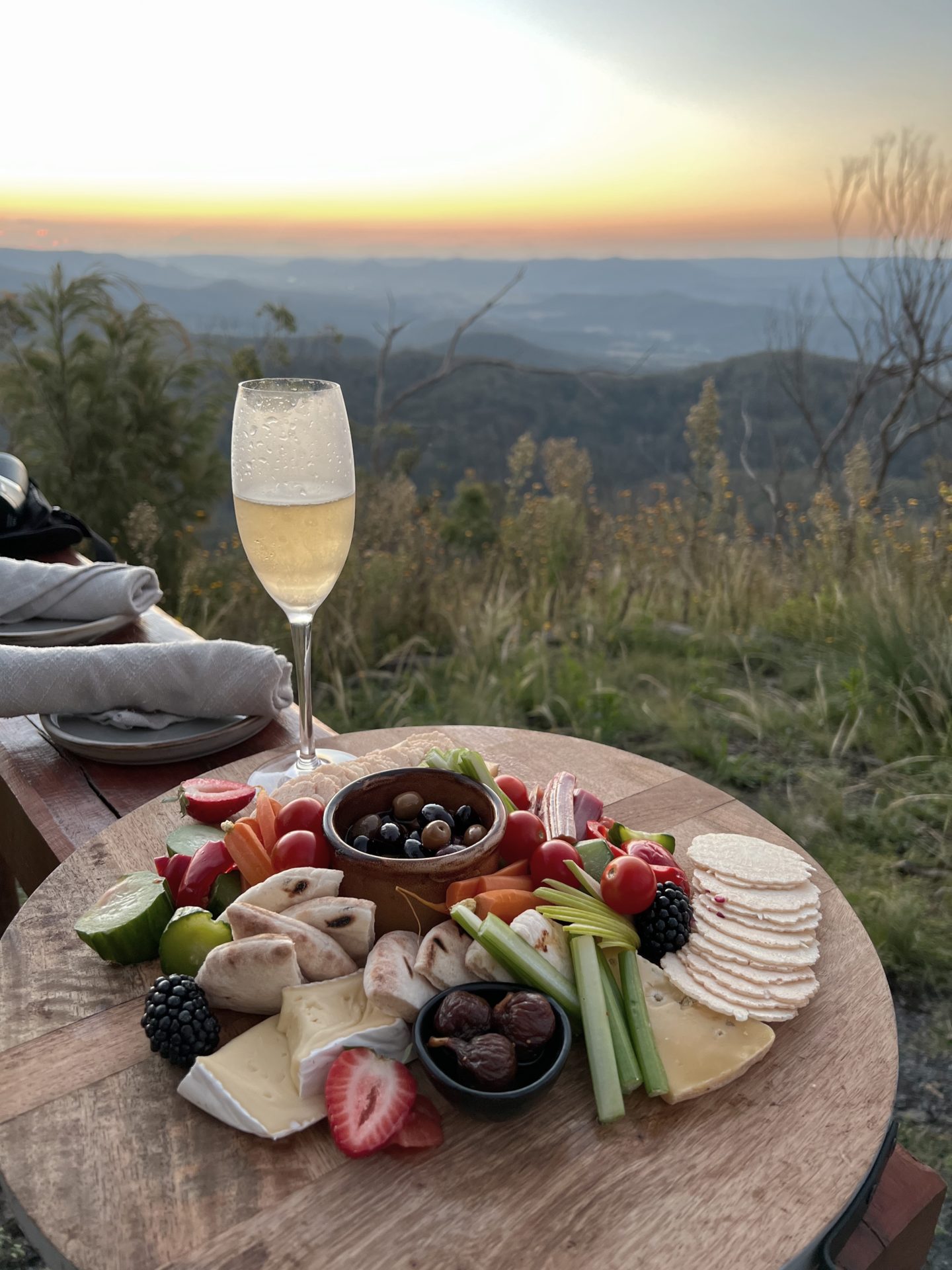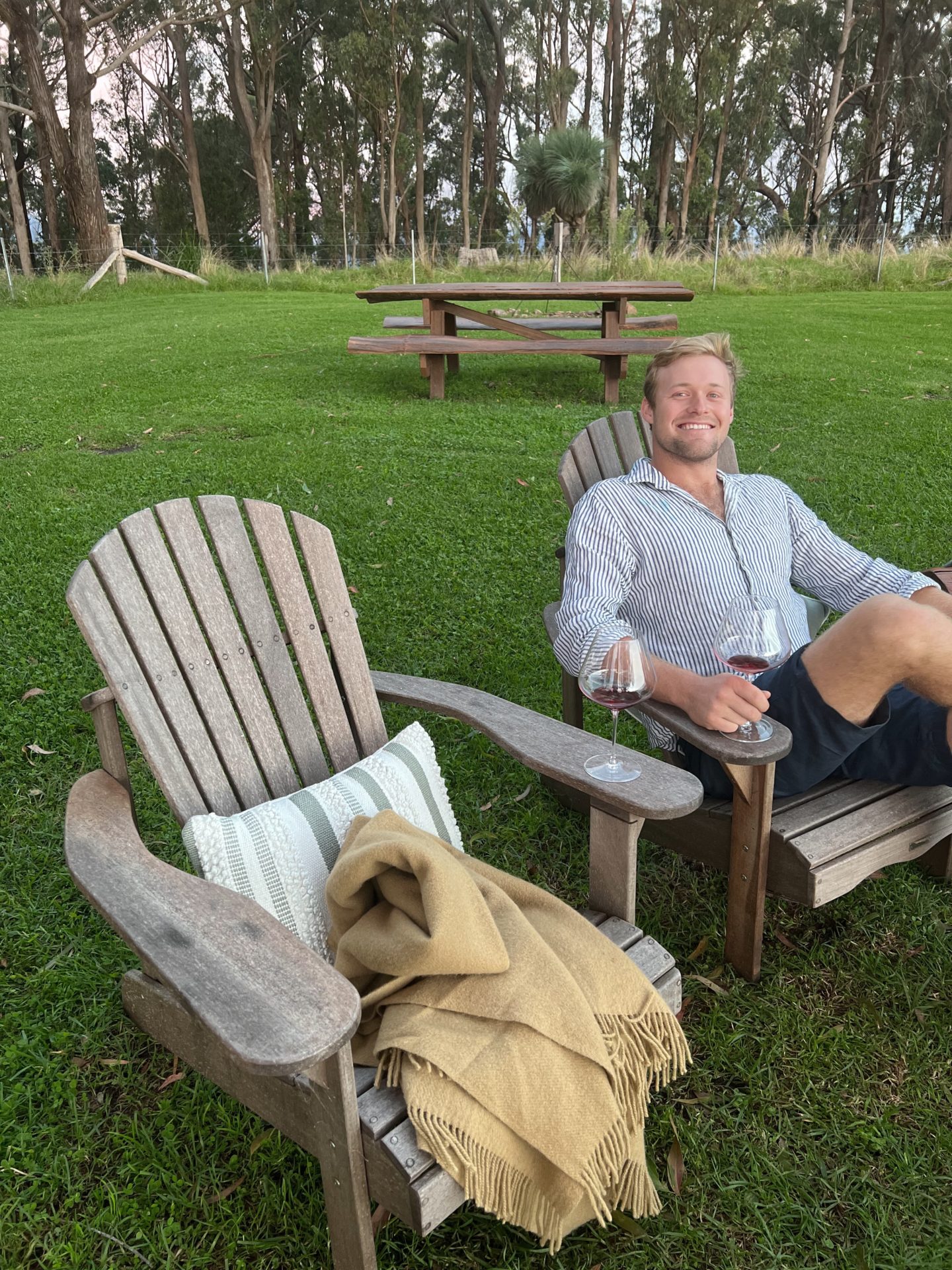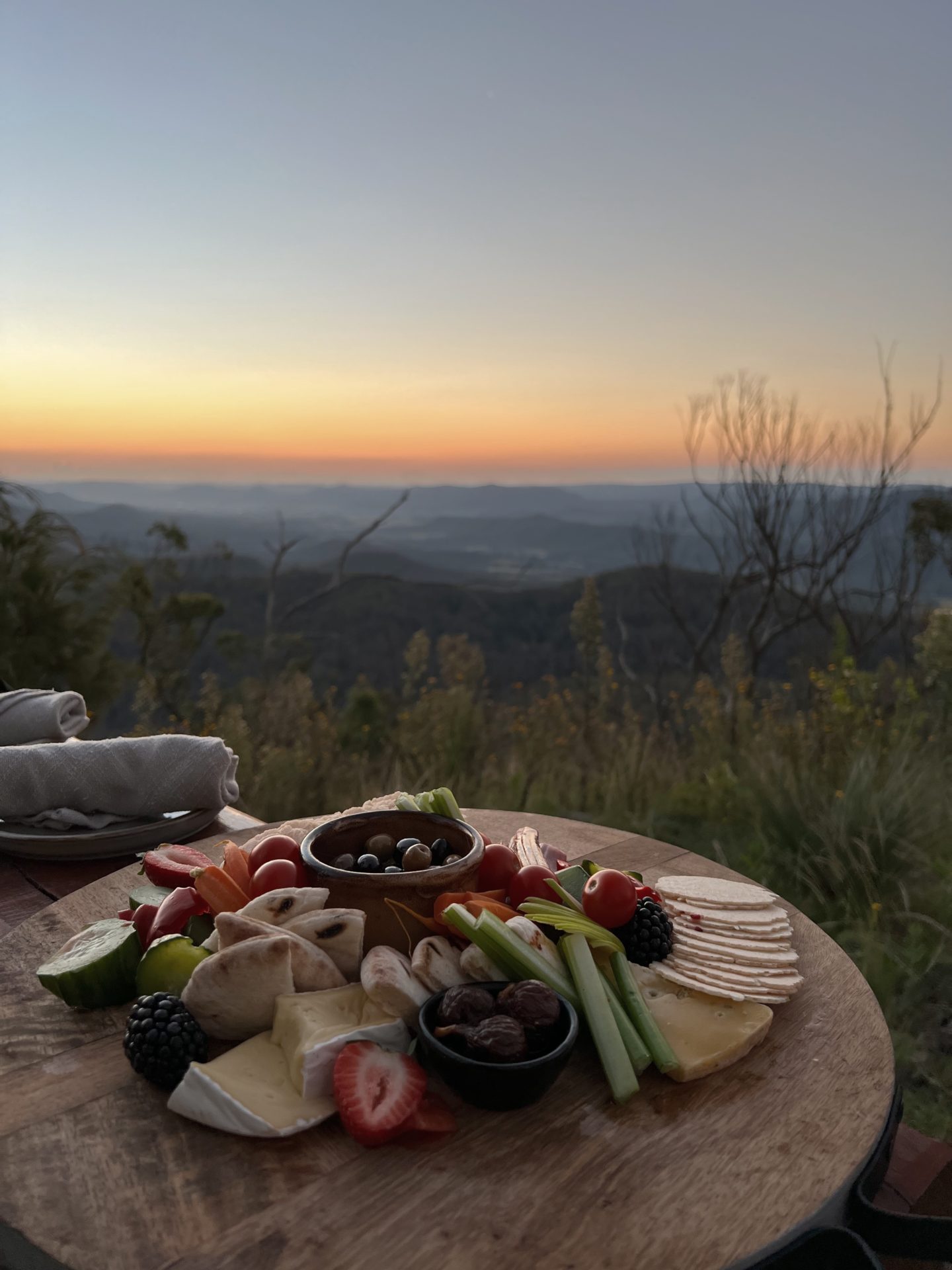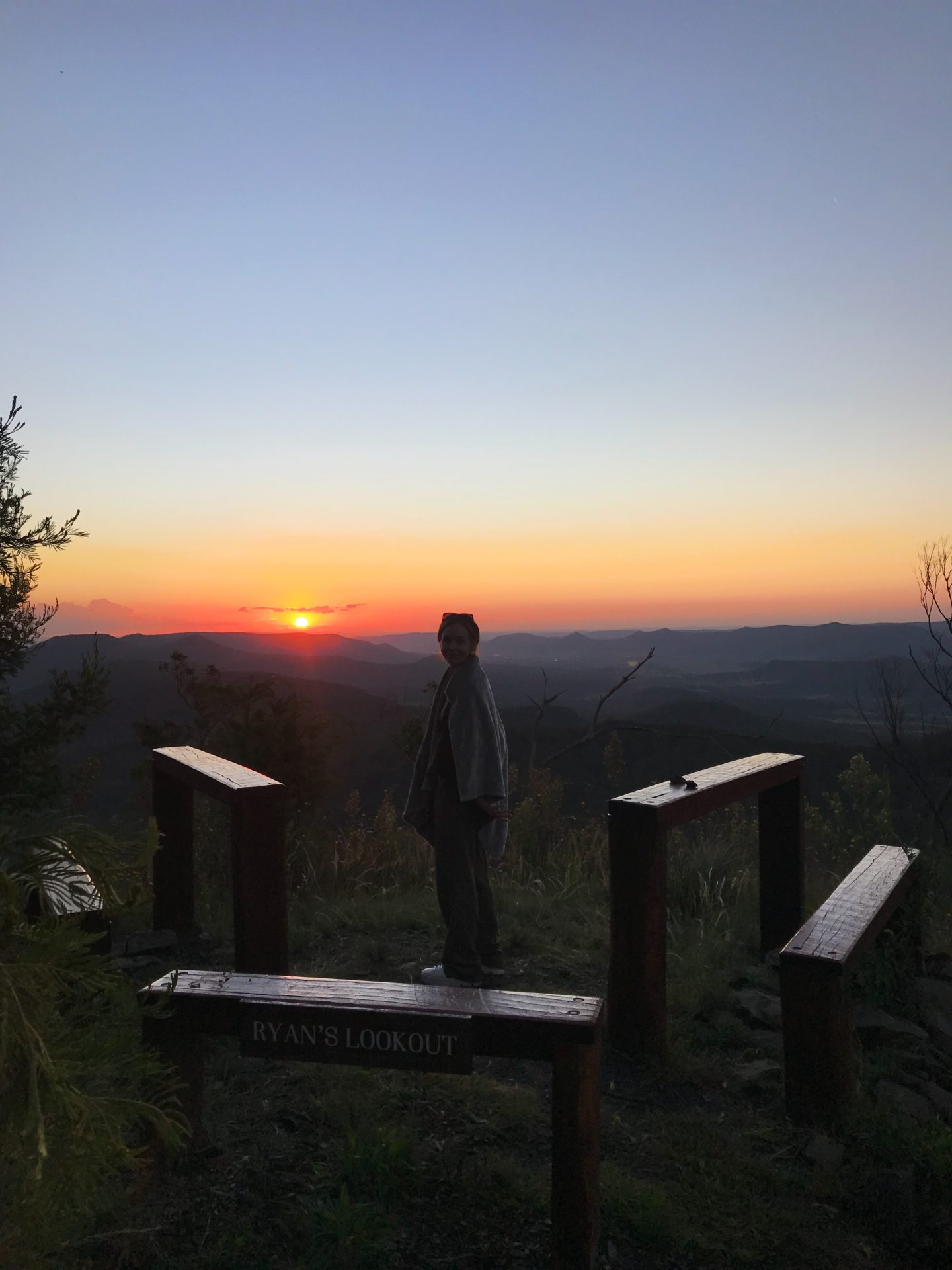 Disclaimer: I'd like to send a huge thanks to the Spicers Peak Lodge team for taking care of us and welcoming World of Wanderlust to visit the lodge in return for exposure on our website and instagram. As always, my opinions remain my own and I only ever recommend places and products I absolutely love (and know you will too!)