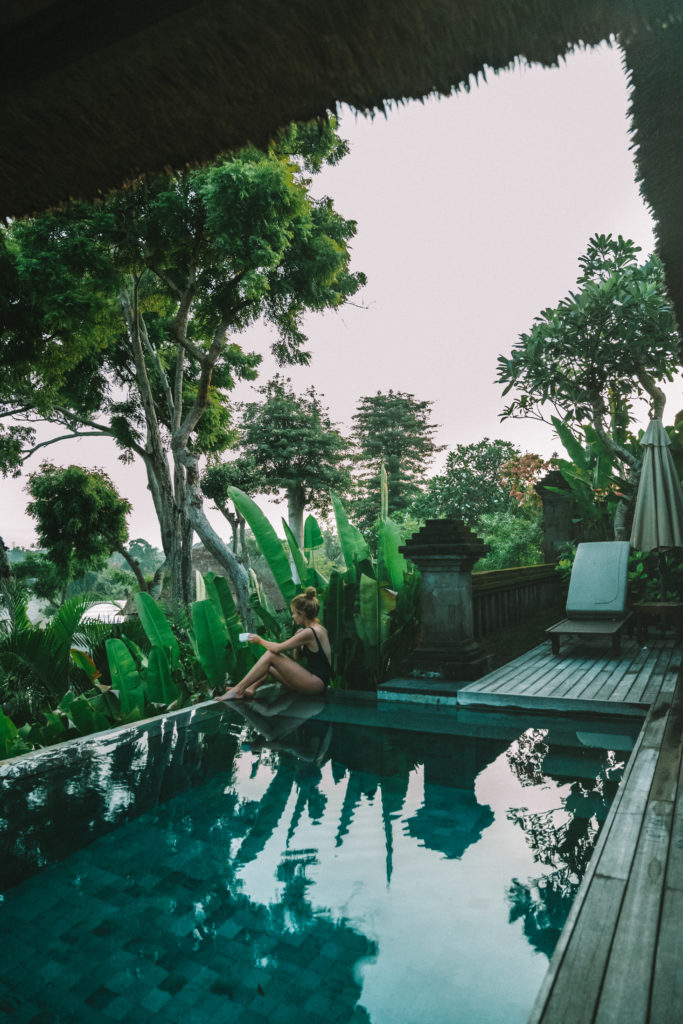 Checking In to the Four Seasons Jimbaran Bay
You might already know this, but the Four Seasons Sayan in Bali was just named the world's best hotel. If you're finding it hard to book a room (awards like this have a way of increasing room remand), then the good news is there is a second Four Seasons property in Bali and it is located a quick 15 minute drive from Denpasar International Airport.
Having previously stayed at Four Seasons Sayan in Ubud, I can see why this hotel was named the best in the business this year. It is inviting, tranquil and a complete world away from reality in the quiet rolling hills of Ubud.
But with a severe case of missing out, I like to try new hotels all the time and for that reason I was excited to check myself in to their sister property; Four Seasons Jimbaran Bay.
I was only in Bali for a few nights transferring to another island in Indonesia (Sumba Island), so I wanted to stay close to the airport and skip the typical tourist sights of Bali (I've visited many times before) and check myself in for a little R&R.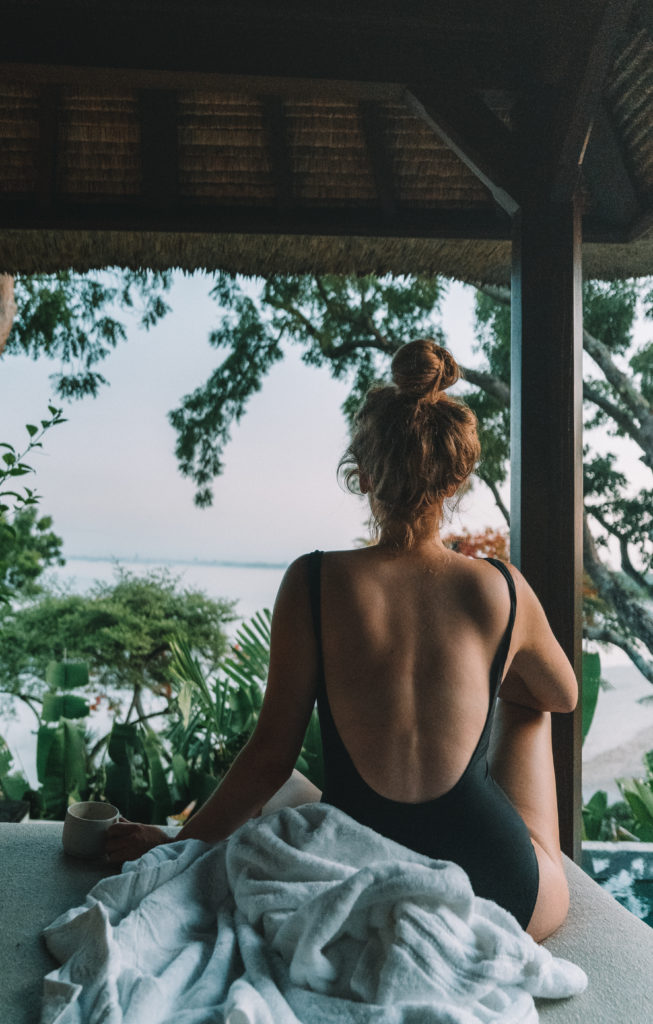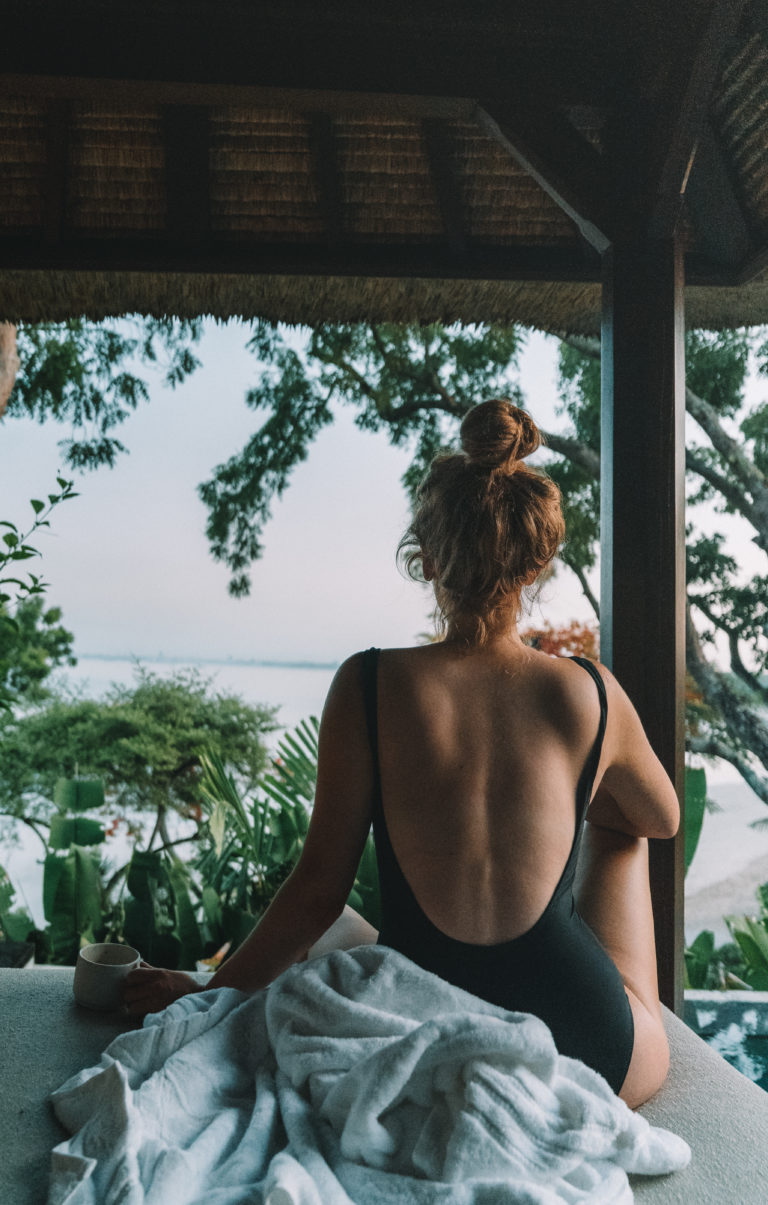 Checking In to my Ocean Facing Villa
I checked in to a premium ocean facing villa, complete with its' own private pool and sweeping views over Jimbaran Bay from the hill on which the resort is located. These villas are luxuriously large, perfect for couples on an escape from reality in to the whimsical world that is Bali.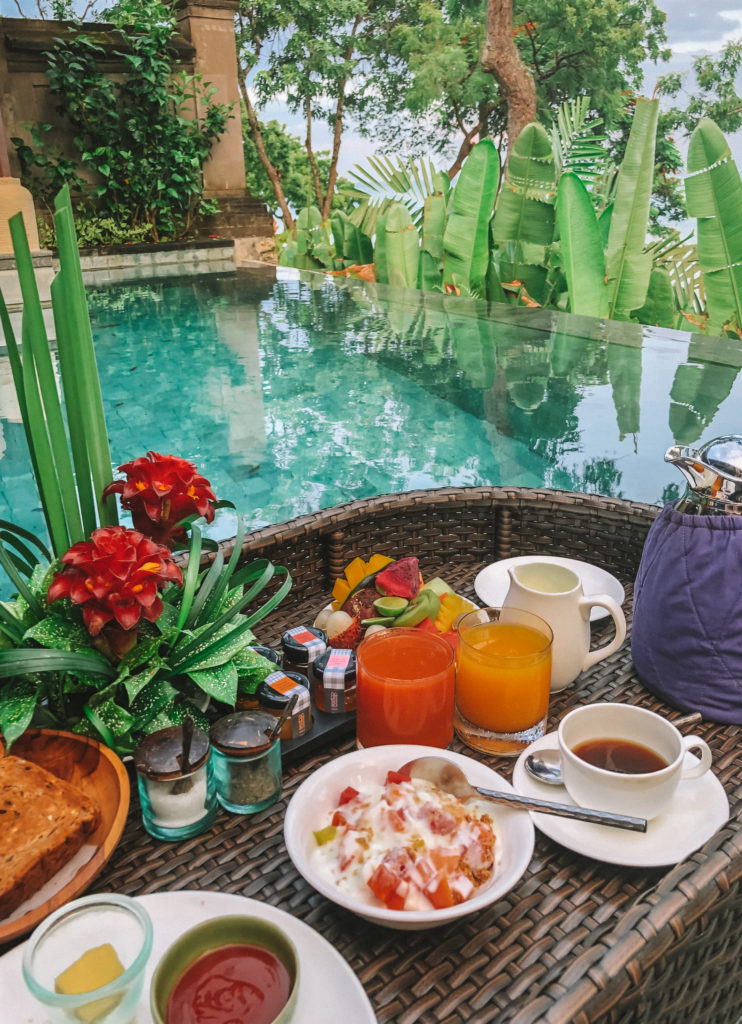 What's for Breakfast?
The highlight of my stay was my last morning before I boarded my flight for Sumba Island, where the team arrange a special in-room dining experience extravaganza. Guests can order anything from the in-room dining menu and have it delivered to their room, but as a special extra can choose to enjoy their breakfast in the pool (who needs breakfast in bed anyway!?)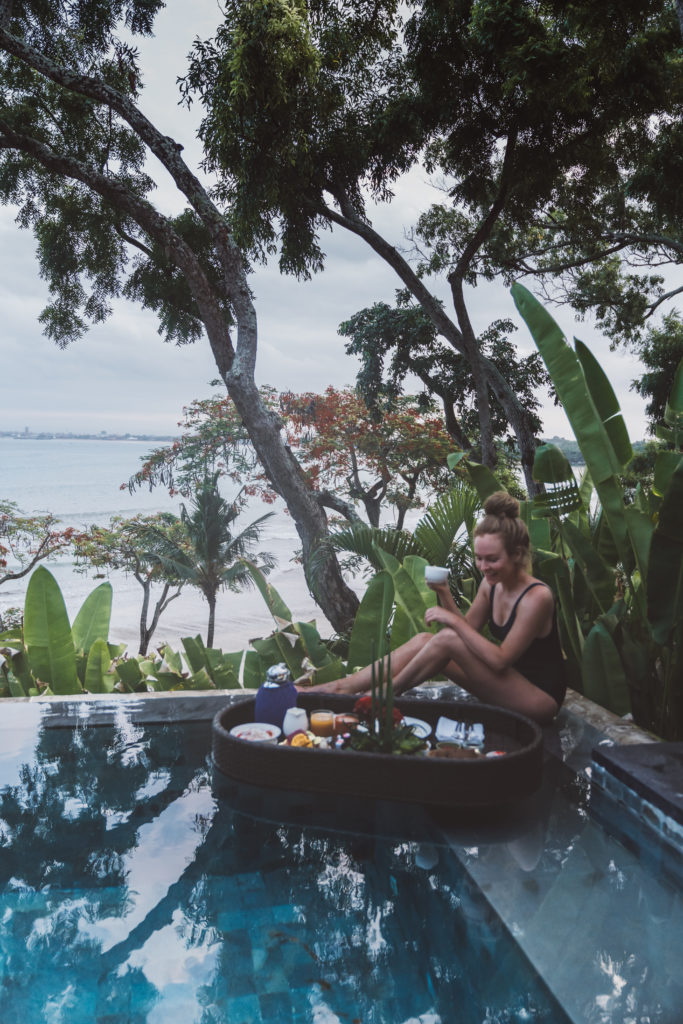 Jimbaran Bay in the South of Bali
If you're visiting Bali for just a few days, it is a much more relaxed experience to arrive and take the short 15 minute drive to nearby Jimbaran Bay. Driving elsewhere in Bali (Seminyak, Canggu or Ubud) can take up to a few hours with the crazy increase of traffic causing long travel times across the island. Jimbaran Bay is one of the quieter neighbourhoods to stay in and is just a short drive from the airport.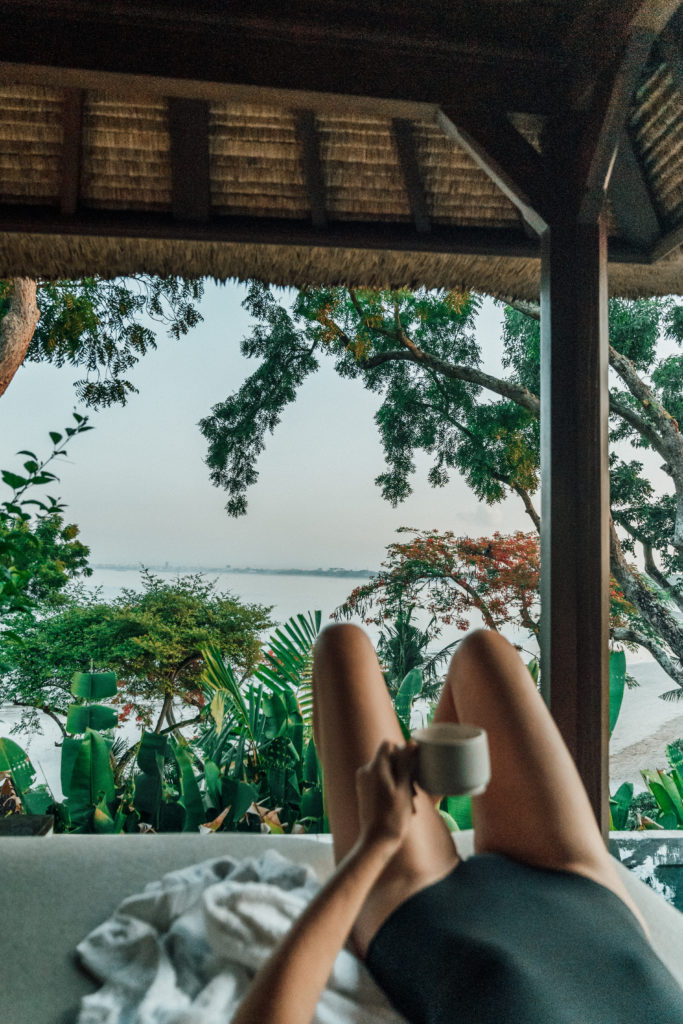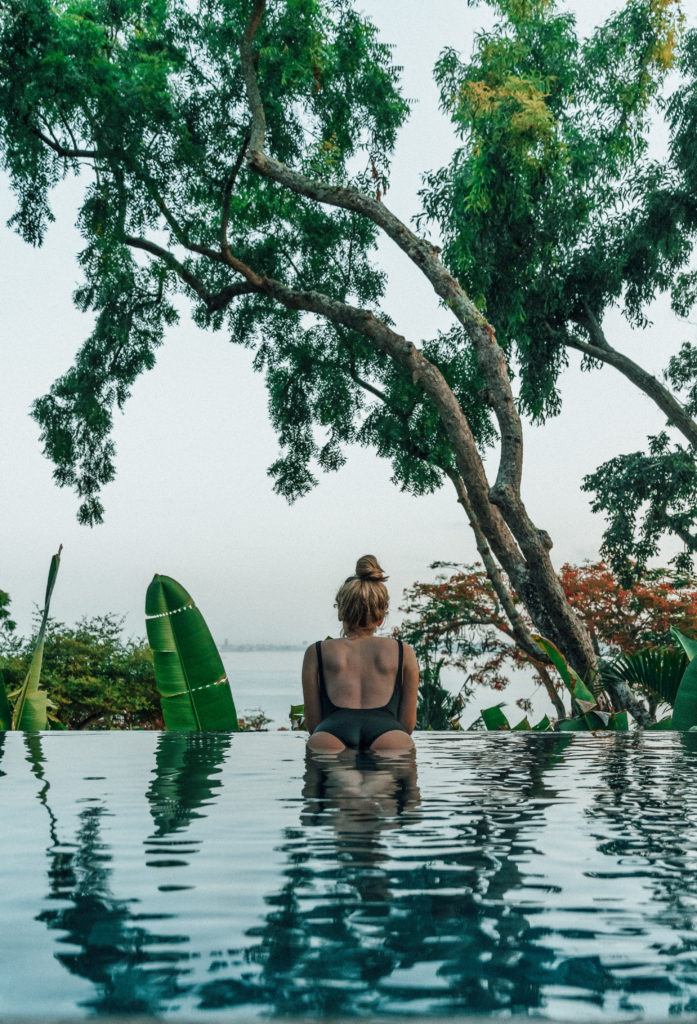 thanks to to Four Seasons Jimbaran Bay for welcoming me to experience the property. All opinions and photos are my own!