Summer in England has been a trip on my bucket list for as long as I can remember. So much so that when my boyfriend told me he would be in England for two months this summer, I booked my flight that day. A few weeks later and we were in London, followed by a short 90-minute train ride to Somerset. We were on our way to check in to The Gainsborough Bath, a luxurious hotel and spa in this sleepy town.
Bath is renowned the world over for its history of Roman Baths and has become a popular favourite for the Brits looking for a short weekend escape. We took advantage of the short travel time between London and Bath, boarded a train and before we knew it we felt as if we had stepped back in time.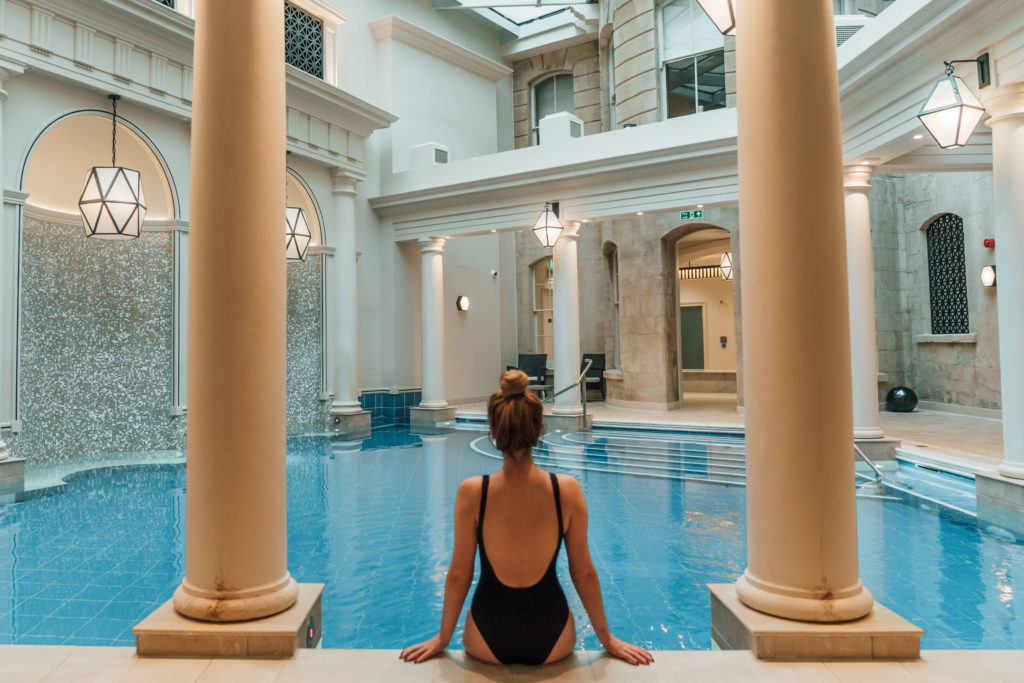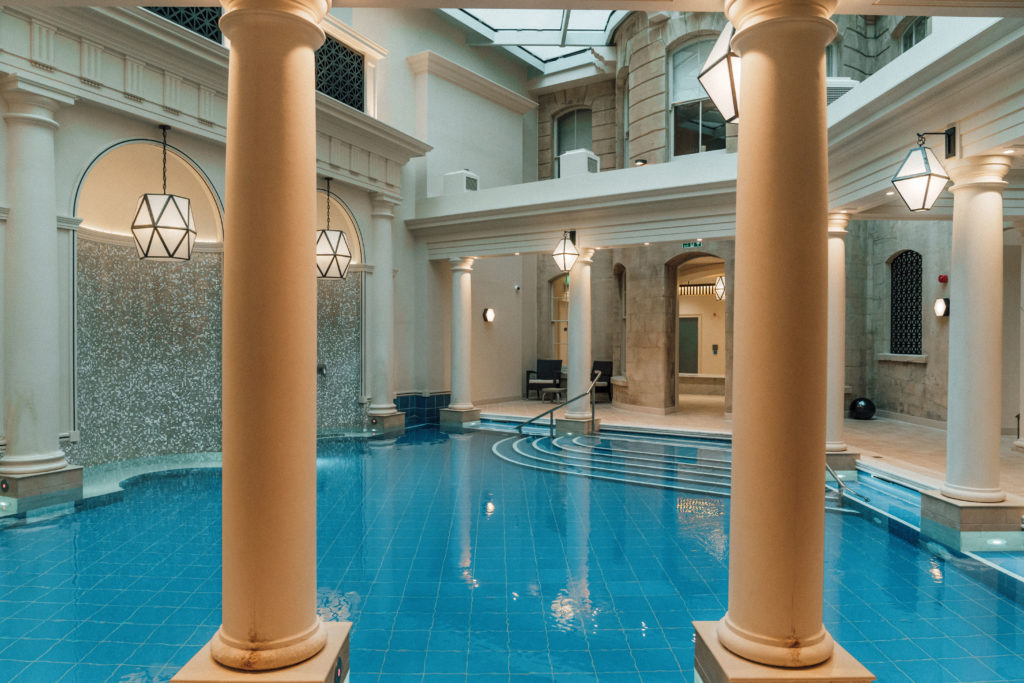 The Gainsborough Bath
Even in the summer time Bath can be susceptible to a higher than usual rain fall, so we took refuge at our hotel, The Gainsborough, for much of our stay. This is the only hotel in Bath with its own thermal baths which are said to have healing powers and after two days enjoying the rituals, we were convinced of the power to relieve stress!
The Gainsborough is one of the most beautiful hotels in England and better yet, it is located in the centre of town. As you exit the hotel lobby you step in to the busy streets of Bath, however down beneath the hotel in the springs you couldn't feel further away from the crowds. The spa and thermal springs are open to hotel guests only however if you too are someone who prefers privacy and values quiet time, this is an investment worth making!
Prices are around $300 USD per room per night which includes unlimited access to the thermal baths.
Also check out: Checking in to Monkey Island Estate, England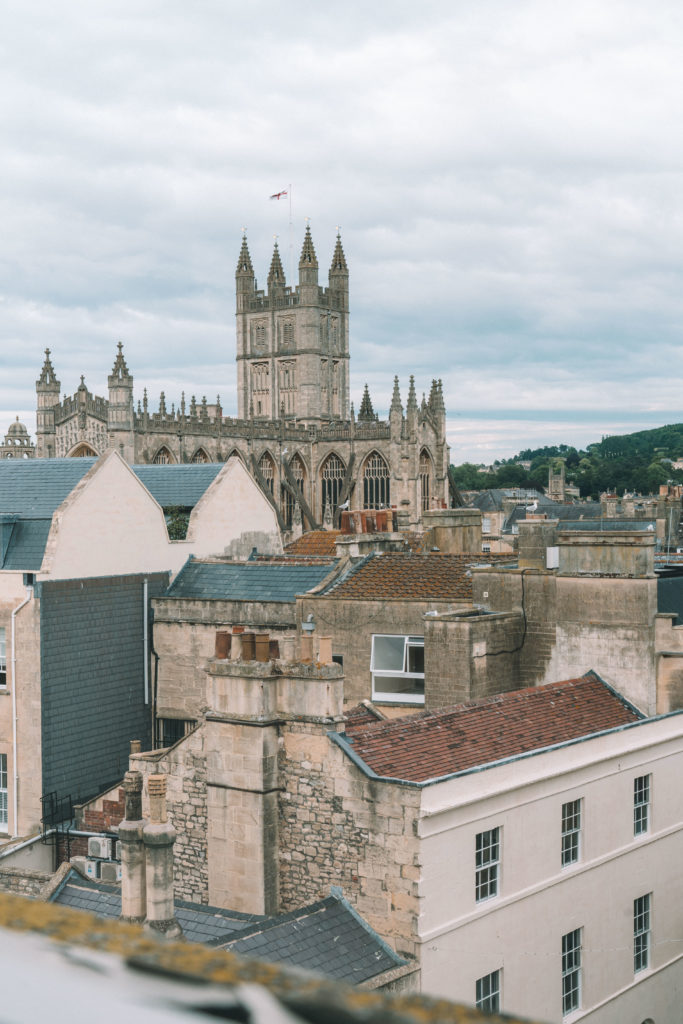 Bath, England
Bath has long been a favoured escape for Londoners on weekends and has a long history of Roman Bath rituals. This historic Roman and Georgian spa city is listed as a UNESCO World Heritage Site, meaning all of the charm and character of Bath has remained in tact. Although it is small to walk around and could be seen in a day, there is plenty to see and do beyond the major tourist sites and our favourite day was when we had no plan or destination, we just wandered in and out of cafes, boutiques, and stumbled upon an incredible cinema (more on that below!)
Read more: A Guide to visiting Windsor Castle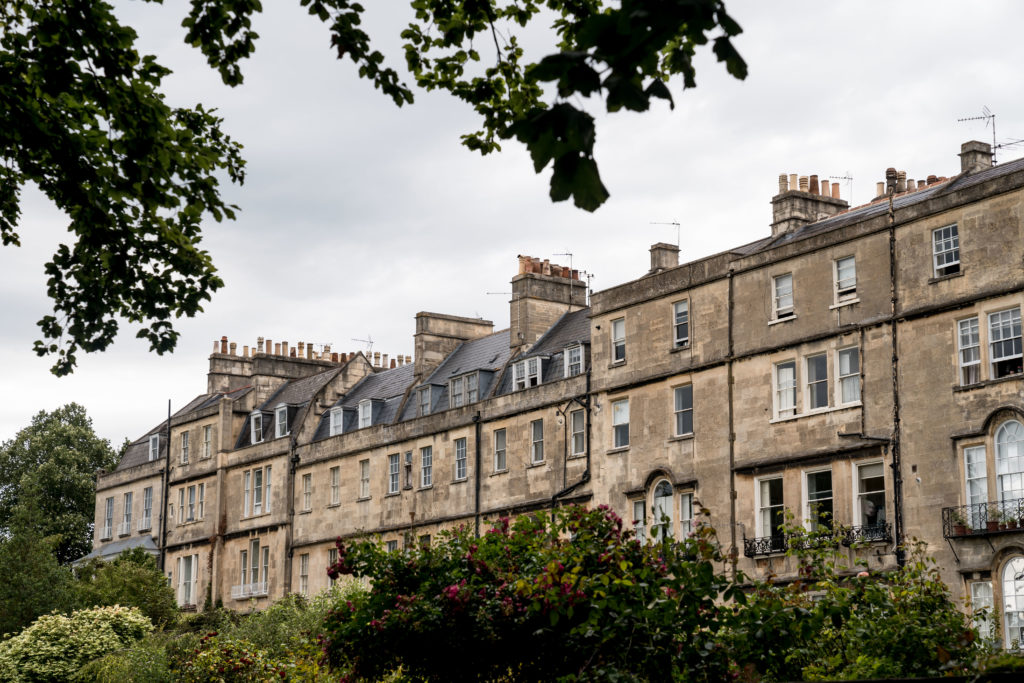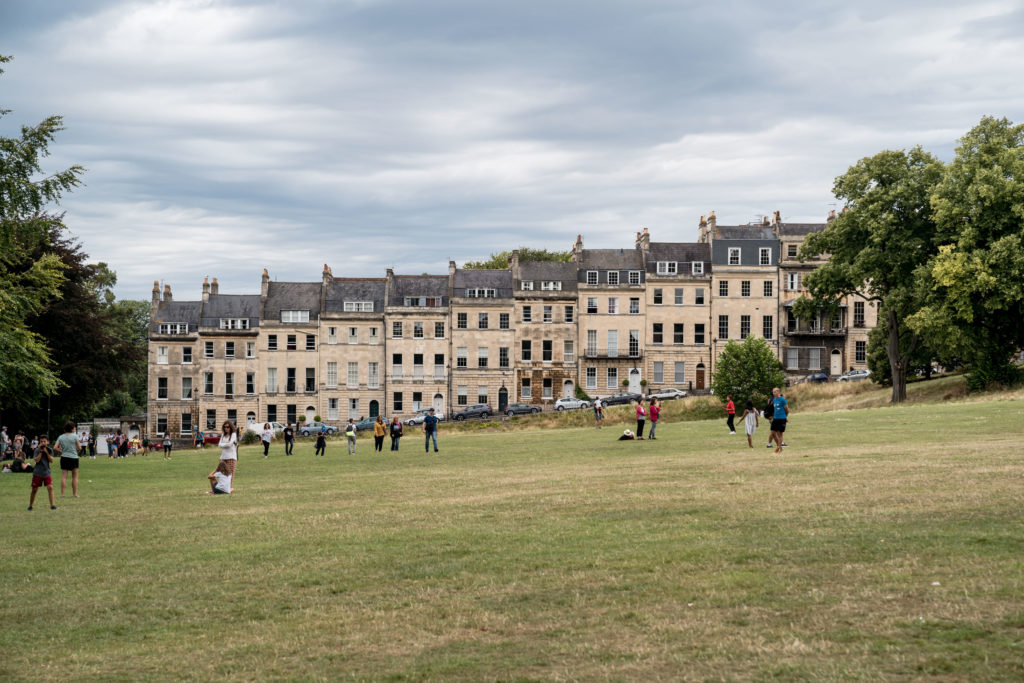 What to See and Do in Bath
We'll start with the obvious and work our way down to some of our fab finds beyond the major tourist attractions.
The Roman Baths
Of course if you come to Bath you should make your way to the ancient Roman Baths and learn their history, as the entire city was built around the discovery of thermal bathing waters. This is by far the most popular attraction in the city so be sure to arrive early if you want to skip the queue and have more than elbow room inside. There is an audio guide included within the ticket price that will guide you through the 60-90 minutes inside.
Bath Abbey
Right next door to the Roman Baths is Bath Abbey, a medieval exterior with a gothic interior. The Abbey is also a great landmark as you walk around town and get lost. Just look up to find your way back towards the centre of town by using the Abbey as your reference!
Pulteney Bridge
Bath is surrounded by the River Avon and has a number of bridges connecting the old town. Pulteney Bridge is hands down the most scenic of them, lined with shops and the smell of freshly baked goods.
The Circus
As you wander around Bath you will likely come across The Circus. This is an historic circle of affluent townhouses designed by architect John Wood.
Royal Crescent
Further along the way you will find Royal Crescent, an impressive row of 30 terraced houses. The houses were designed by the same architect, John Wood.
Read more: The cutest villages to visit in the Cotswolds, England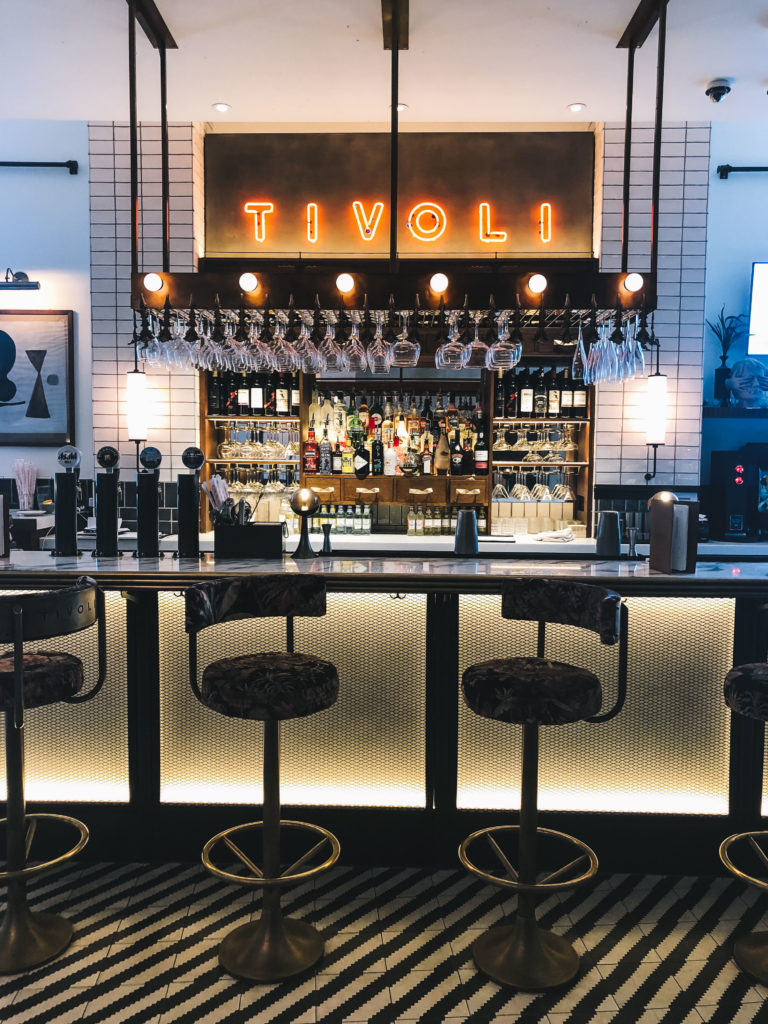 Tivoli Cinema
Now for the fun stuff! After you've made your way around the city to discover its history, start looking for the bath that exists today. Our favourite place we found during our whole stay in Bath was Tivoli Cinema.
This beautiful cinema has been designed to reflect what the cinema experience was like back in the day. Instead of being kitsch, they've really done such a great job to transport you. The cinema also allows you to order gourmet food and drinks, delivered to your seat. You can even choose what time you would like to receive them in the film! The experience wasn't cheap, however, I'd really recommend it for a special date night. None of my cinema experiences has lived up to this one!
Lulu Coffee
Another fab find in Bath was Lulu Coffee. We walked without a map or destination until we sniffed out a good coffee spot. We stumbled across some great coffee shops throughout the day, but this was our favourite.
The Courtyard Cafe
Another fab find was the Courtyard Cafe not too far from the Roman Baths. The interior was really cute and charming and the food was fab too!
A very warm thank you to YTL Hotels for welcoming us to Bath to enjoy the Gainsborough! All opinions and photos are my own.