The first time I visited Lake Bled was around five years ago in the winter time. It was cold and almost entirely abandoned. This year I returned for a summer visit to experience Lake Bled in all of its' sunshine glory. I checked in to the glorious Vila Bled, one of the best hotels in Lake Bled, for a two night stay.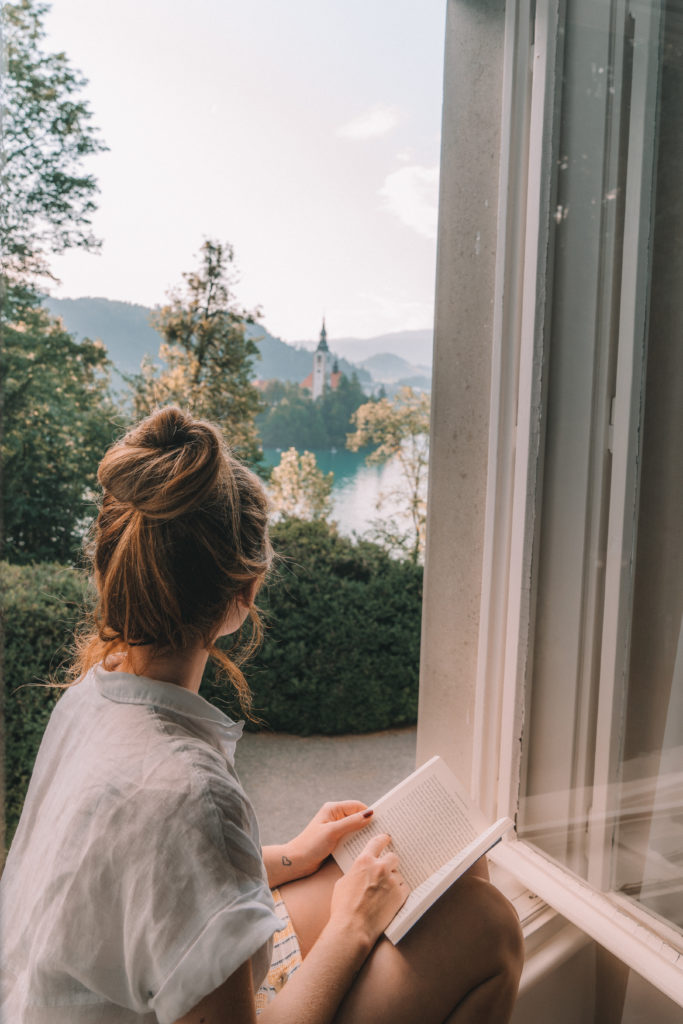 A Room with a View of Bled Island
Chances are if you are visiting Lake Bled you have seen one (or one thousand) photos of the beautiful Bled Island. The island can be reached by boat and if you don't fancy paddling yourself there, you can pay someone to take you. Better yet – book a room at Vila Bled that gives you a complete view of the island any time of day. I checked in to room 106 and could enjoy the view all day every day during my stay in Lake Bled.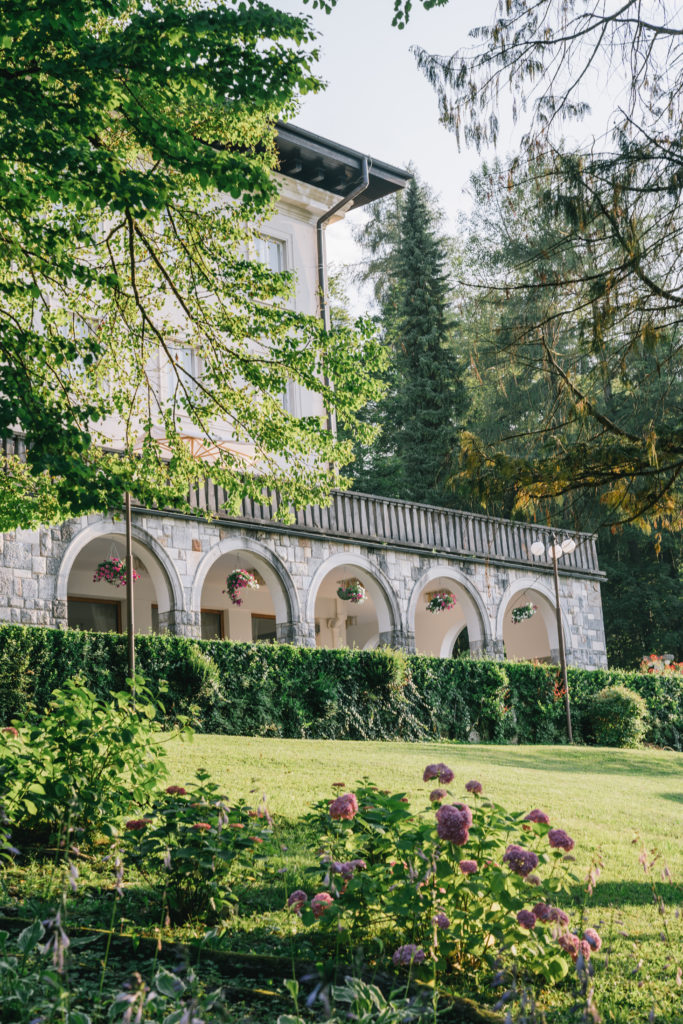 The 31 rooms at Vila Bled are incredibly spacious – each with their own unique flair. You'll find different furniture and antiques inside each room but every room promises one thing: space. Looking back on my photos during my stay, I didn't take a single photo of the room interior! To be completely honest the beauty of this property is outdoors: in the manicured gardens, with the unhindered view of Bled Island, or enjoying an aperitif at the hotel cafe at sunset.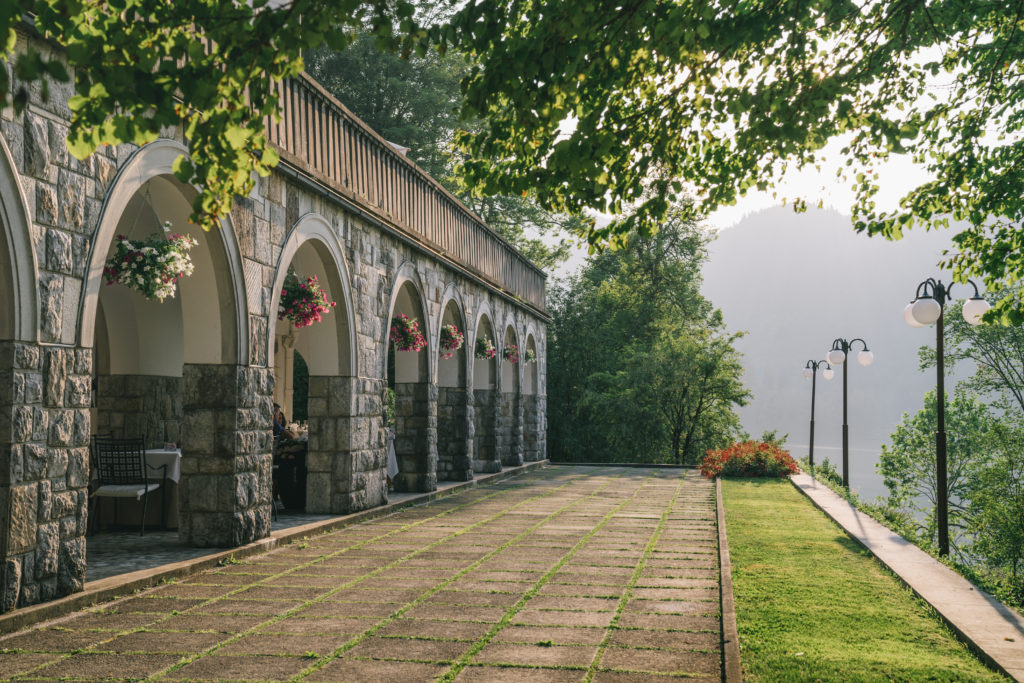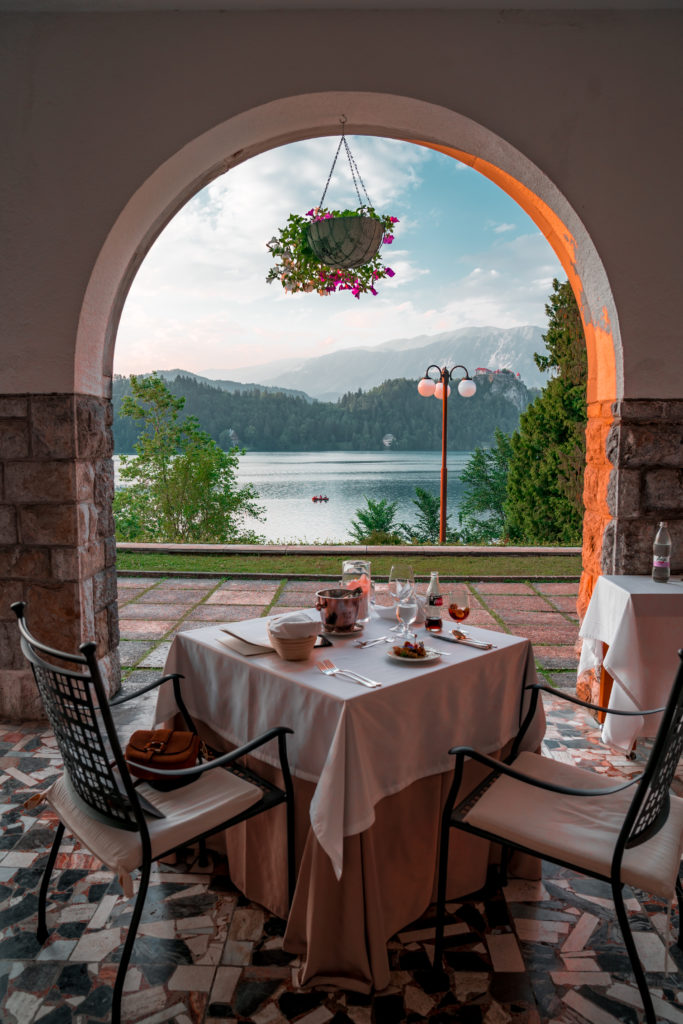 Dining at Vila Bled
On both nights during my stay I dined at the villa with a full three-course vegetarian menu. The restaurant menu is decidedly Slovenian, making this the perfect place to try local food.
Many outside visitors who aren't staying at the hotel make their way to Vila Bled for lunch or dinner and if you're on a budget, this is a great way to experience the property without staying here. Outside guests can also enjoy the Cafe Belvedere which overlooks Bled Island from above.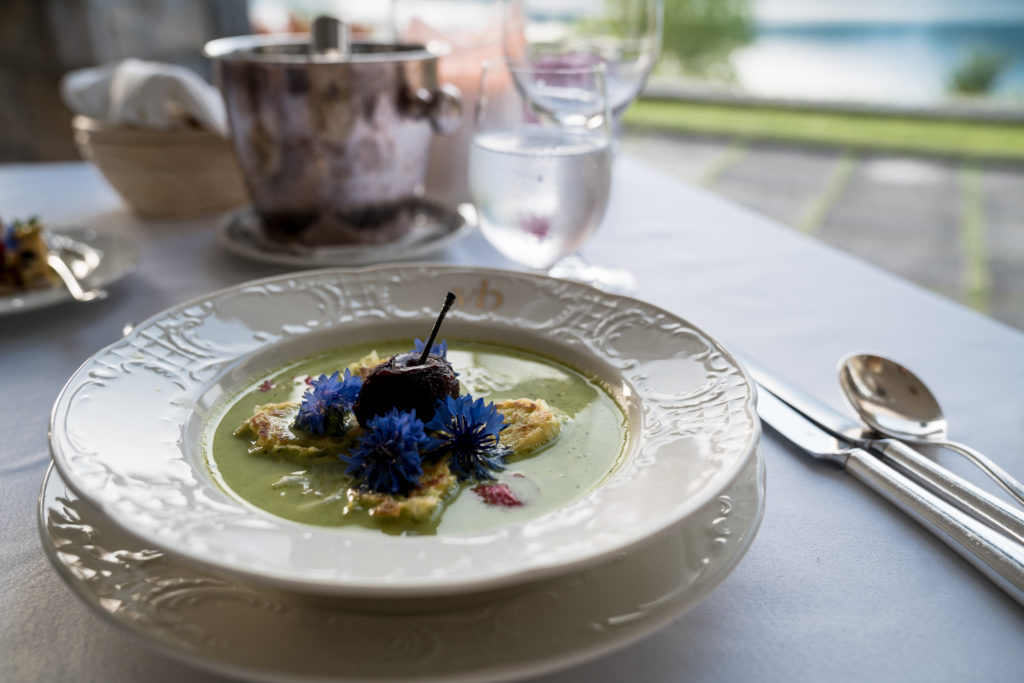 Everything I ate at the hotel restaurant during my stay was hearty, flavoursome and delicious. It was a great opportunity to try Slovenian food with a vegetarian twist. Each mea started with a hot soup, followed by a hearty main (usually a pasta, risotto or dumplings) and always finished with desert. The limoncello truffle dessert was an absolute heart stopper! I would return just for this dessert alone.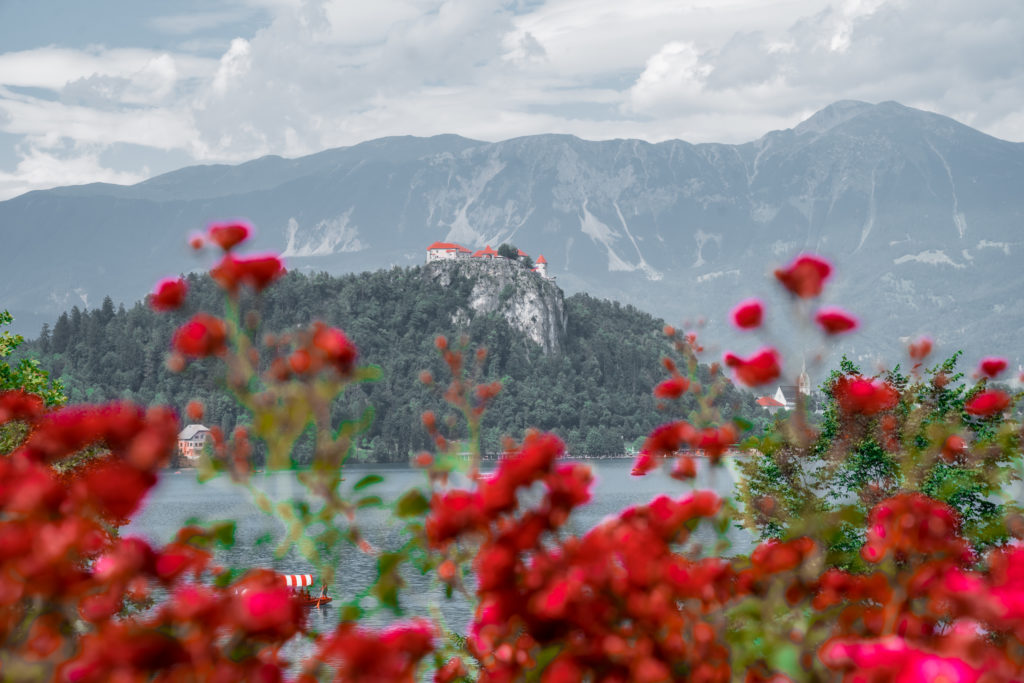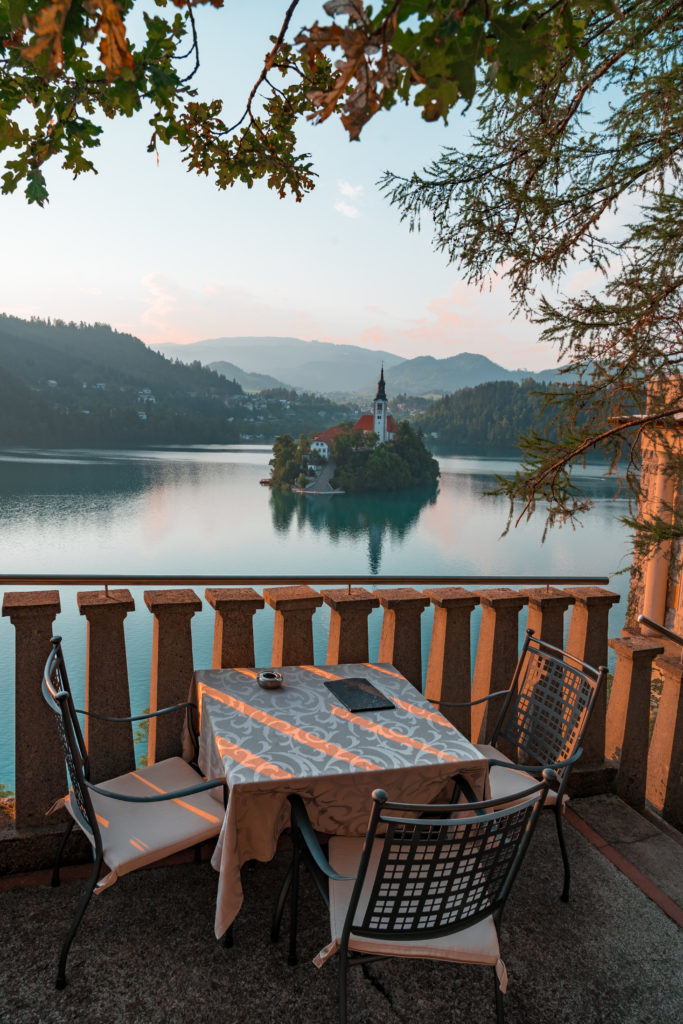 Cafe Belvedere
Cafe Belvedere is Vila Bled's best kept secret. It is open to outside guests, so even if you aren't staying at the property be sure to drop by for a visit. You can enter from the lakeside and straight away you will be ascending the many stairs winding their way through the forest to the terrace.
The terrace overlooks Bled Island and has one of the best sunset views in all of Lake Bled. The prices are really affordable and the cafe focuses solely on drinks and desserts (which is half the reason I love it so much!) If you try just one thing here, make sure it is Bled Cake. This deliciously calorific custard pastry is what dessert dreams are made of.