There's no other city in the world that gets me like New York. Complex, multi-faceted and with a neighbourhood to suit any personality, I'm always eager to jump on a plane back to the concrete jungle and continue exploring one of the few cities in the world I don't think I could ever get enough of! On this trip, I wanted to re-explore midtown, so I checked myself into the beautiful (and recently renovated) Intercontinental Hotel Barclay for a short but pleasant two-night stay.
This hotel is an experience the minute you walk in the door. The gold plated mirrors, marble floors and elegant splashes of colour had me feeling as if I had stepped inside a time warp back to the days of Audrey Hepburn a la Breakfast at Tiffany's. Indeed, being a few minutes walk from 5th Avenue, this hotel felt as classy, classic and timeless as hotels come in The Big Apple.

InterContinental New York Barclay
The hotel is located right in the heart of midtown, a short stroll from popular favourites such as Grand Central Terminal, Times Square, Broadway, the Chrysler Building, Rockefeller Building, 5th Avenue and even not more than a 15-minute walk from Central Park. Thus for first-time visitors to New York City, you really couldn't get a better location.
Having recently undergone extensive renovations, I was excited to see the new interiors and wander around the hotel to explore all of its grandeur. Sure enough, the hotel is quite literally sparkling with new marble, chandeliers, an incredible gin parlour and beautifully appointed rooms.
Taking a walk around the hotel's public spaces, I could soon see why this hotel is a popular choice for visitors looking for that ultimate Midtown experience. Gloved doormen, swanky elevators and an impressive in-room dining menu are just the beginning. The only downside is that you'll want to spend so much time in the hotel before heading off to explore New York!

Inside the Room at the Intercontinental New York
During my stay, I visited both a standard room and a corner room suite, and I'm sure it comes as no surprise that the latter was much more enjoyable! My first room was on the 11th floor but with so many high-rise buildings neighbouring the hotel, there wasn't much of a view to enjoy. The standard rooms are fine for a short stay, but I'd certainly recommend considering the Suite option if you've got a little budget to spare.
The suites offer a separate living room from the bedroom, with a large couch to cosy up on for those nights in. One of my nights I decided to go and grab takeout from Shake Shack nearby at Grand Central, which was a great way to unwind on my last night in New York!

What to Do Nearby the Intercontinental New York
My absolute favourite aspect of the hotel is the close proximity to all of New York's hot spots. In just a few minutes you'll find yourself at most of the attractions in town.
Grand Central Terminal – Just a couple of minutes walk away, Grand Central Terminal is one of my all time favourite locations in New York, not just for its iconic role in Gossip Girl, but also for the array of food offerings in the lower food court. Shake Shack and Magnolia's are my favourite picks!
Chrysler Building – Viewable from some rooms in the hotel and easily from Grand Central Terminal, the Chrysler Building is perhaps my favourite building in the entire city.
Rockefeller Center – You can't come to New York and not make your way to the Top of the Rock, which has unquestionably the best view of the city from above.
Radio City Music Hall – Just a block away from Rockefeller Center is Radio City Music Hall – another NYC icon an a great photo opp!
Times Square – Yes it is touristy and yes, it is chaos! But you just can't come to the city without seeing Times Square at least once. I'd suggest seeing it once during the day and once at night, or even booking a Broadway show (my favourite thing to do for a night out in New York!)
5th Avenue – Perhaps the most renowned shopping street in the entire world (thanks largely to pop culture), 5th Avenue is a must-see (even if you can't afford to shop at the fancy high-end stores!)
Central Park – In about a 15-minute walk from the hotel you will reach the base of Central Park – an absolute must-visit for that all-rounded NYC experience!
Empire State Building – Another popular viewing platform (though I still prefer Top of the Rock), the Empire State Building is just as popular and around the same price point.

Finding the Best Food Nearby
In-Room Dining – On my last morning at the hotel I ordered room service breakfast as I had an early morning flight out to Los Angeles. Although it was pricey, it was a great way to grab a bite to eat before heading off for the day.
Gin Parlour – If you'd prefer not to leave the hotel for an evening, I can highly recommend the hotel's very own Gin Parlour for a delicious dining experience. The menu had plenty of snack choices which accompanied a few cocktails perfectly!
Grand Central Terminal – There are also plenty of cheap eats on offer just a five-minute walk from the hotel at the Grand Central Terminal lower food court.
Ess-a-Bagel – After asking the concierge where to get the best bagel in Midtown, I ended up at Ess-a Bagel and had the (hands down) best bagel of my life. You can grab a plain bagel with cream cheese or fancy it up a little with a "Bagel with the lot", including egg, bacon, and all the trimmings.
Whole Foods Market – A few blocks up town you will also find a Whole Foods (upscale, healthy supermarket) should you wish to eat indoors or grab a picnic to go. You'll find them on East 57th Street.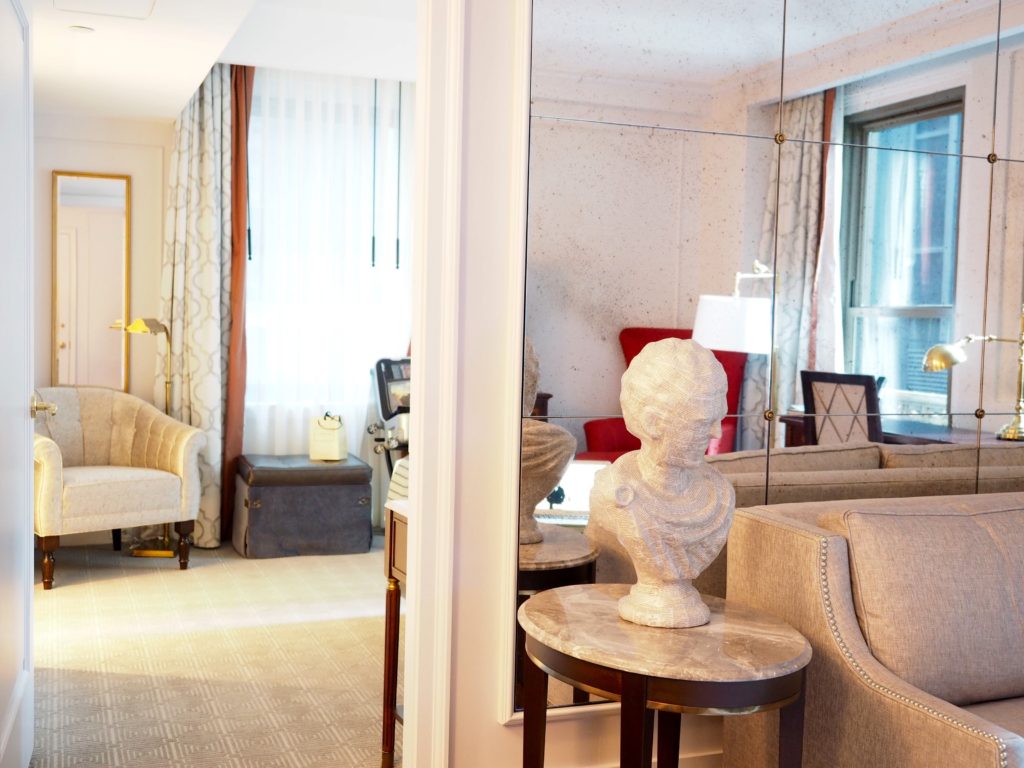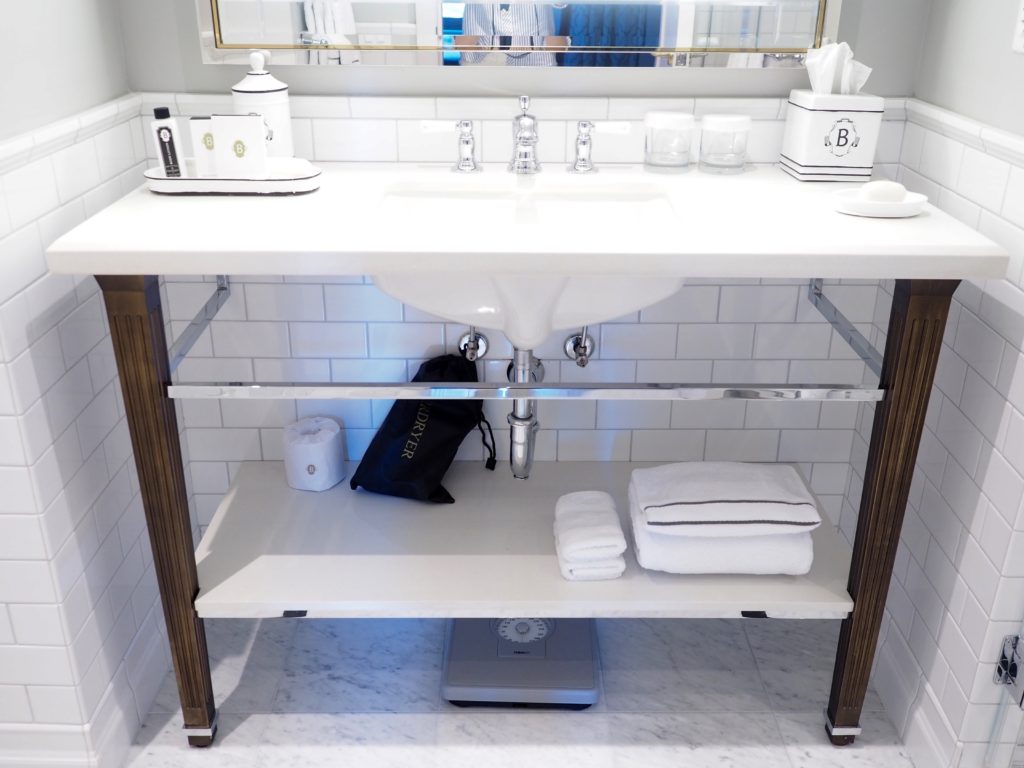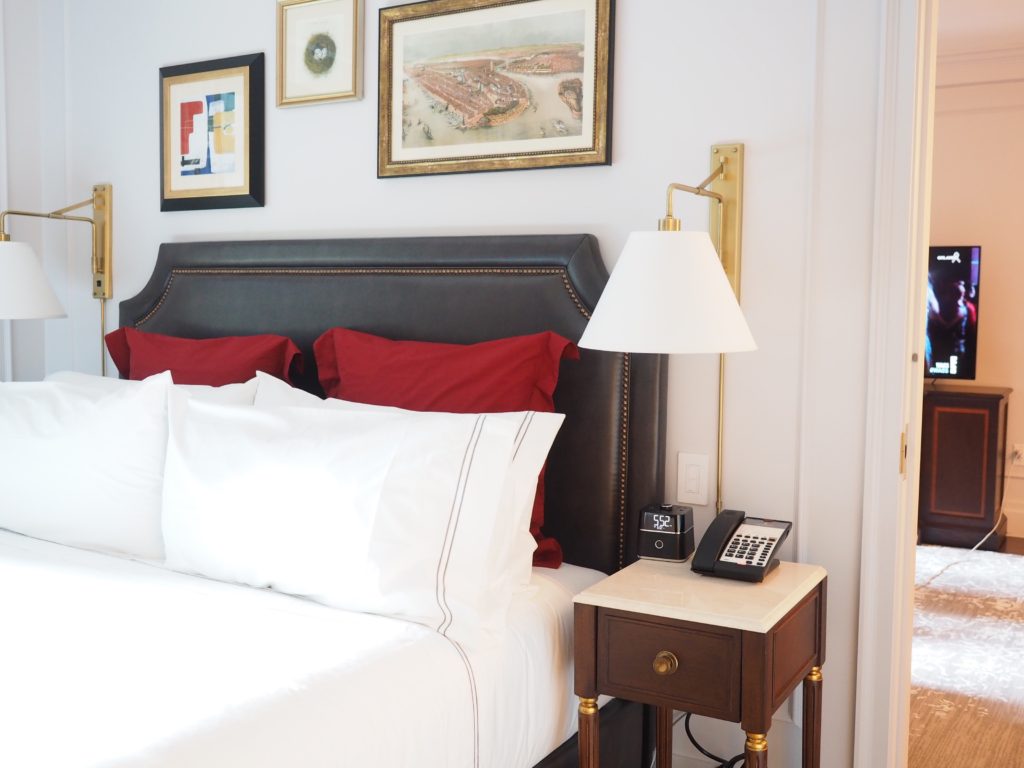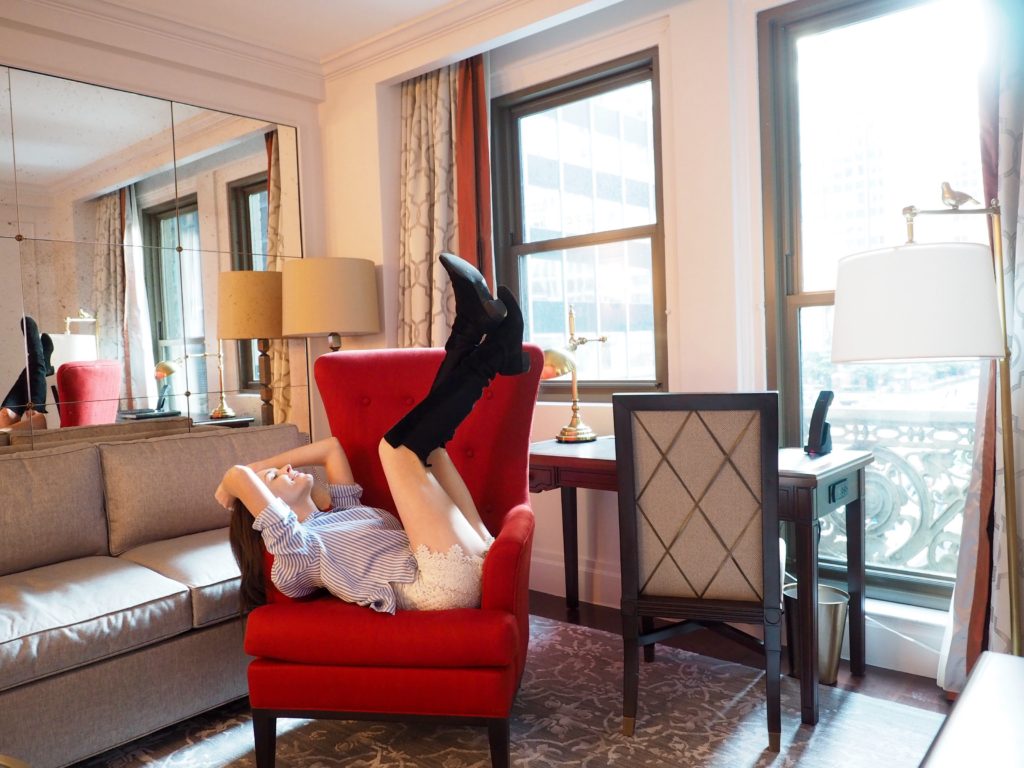 World of Wanderlust would like to thank InterContinental Hotels & Resorts for extending the invitation to visit + experience New York City as an InterContinental Hotels & Resorts guest. All opinions and oodles of photos are my own!