As one of the leading hotels of the Amalfi region, Le Sirenuse in Positano is truly a destination in its own league. And whether you plan to stay, play or eat, here is what you can expect of this incredible hotel. After having the pleasure of staying at Le Sirenuse this summer, I'm excited to share my takeaways. So if you're considering booking this hotel or dropping by for a visit at the restaurant, read on!
Updated February 2022.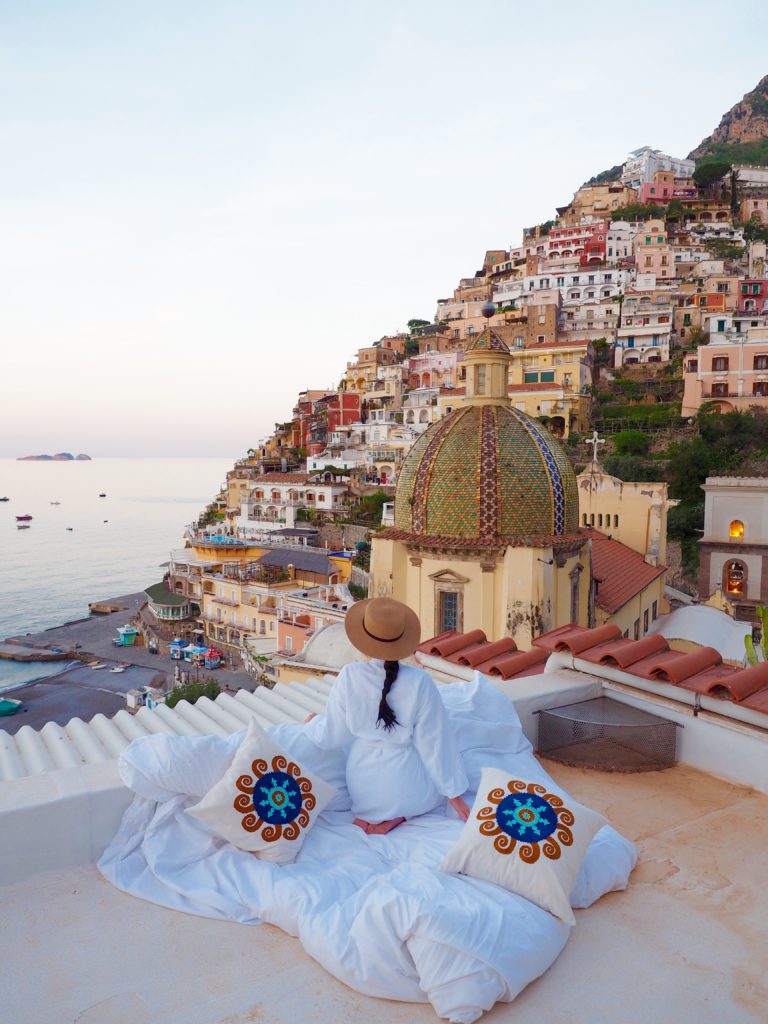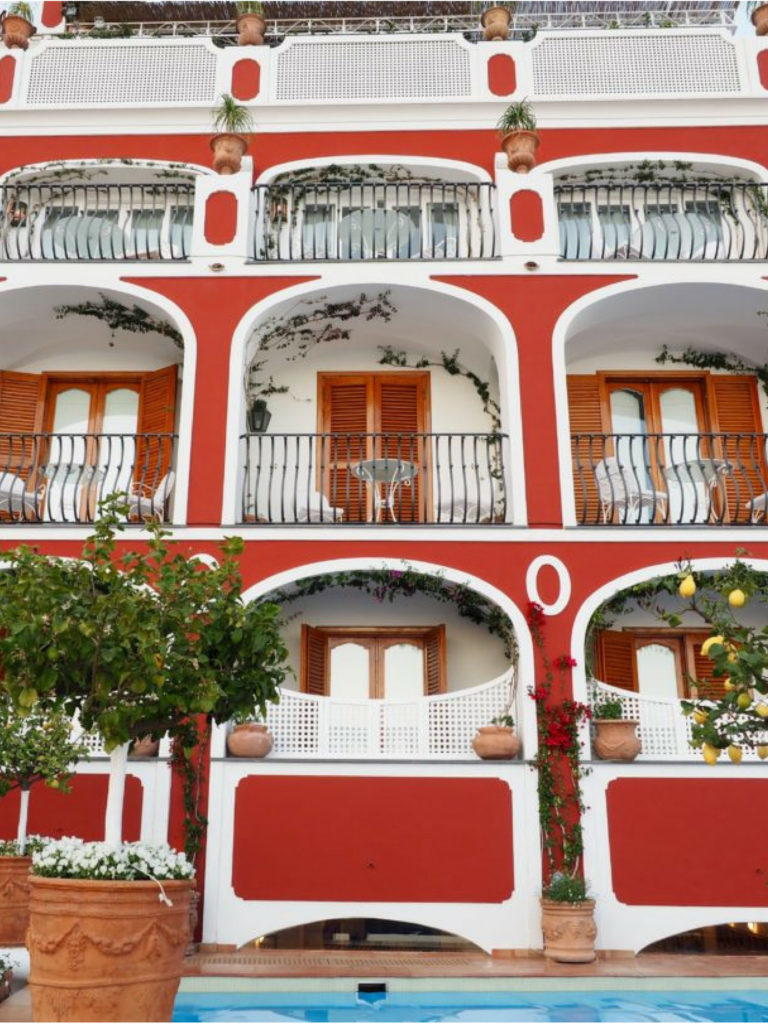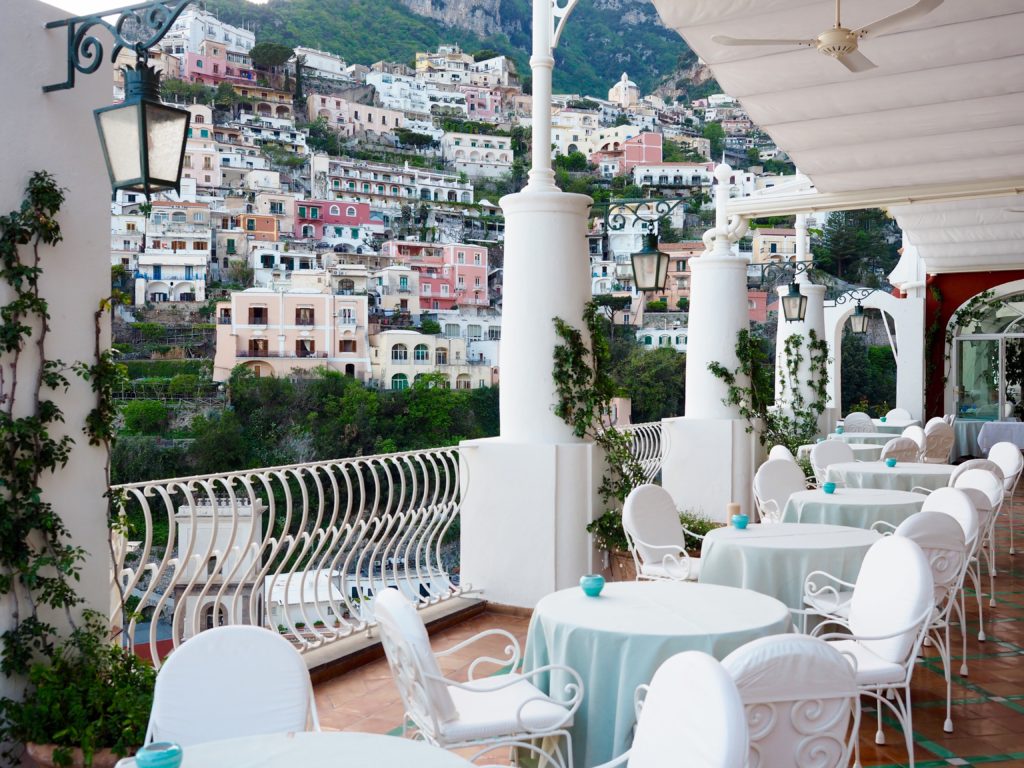 Le Sirenuse Positano
Le Sirenuse first opened its doors in 1951, when four Neopolitan siblings refurbished their families' summer vacation home in Positano and brought their vision to life for a boutique luxury hotel on Amalfi's coastline. Initially the hotel opened with 8 rooms in a building which can still be seen as part of the hotel to this day, however you can now add to that an additional 50 rooms, a sizeable growth but one that has been contained to retain the family-run feeling this small luxury hotel offers to keep guests returning year after year.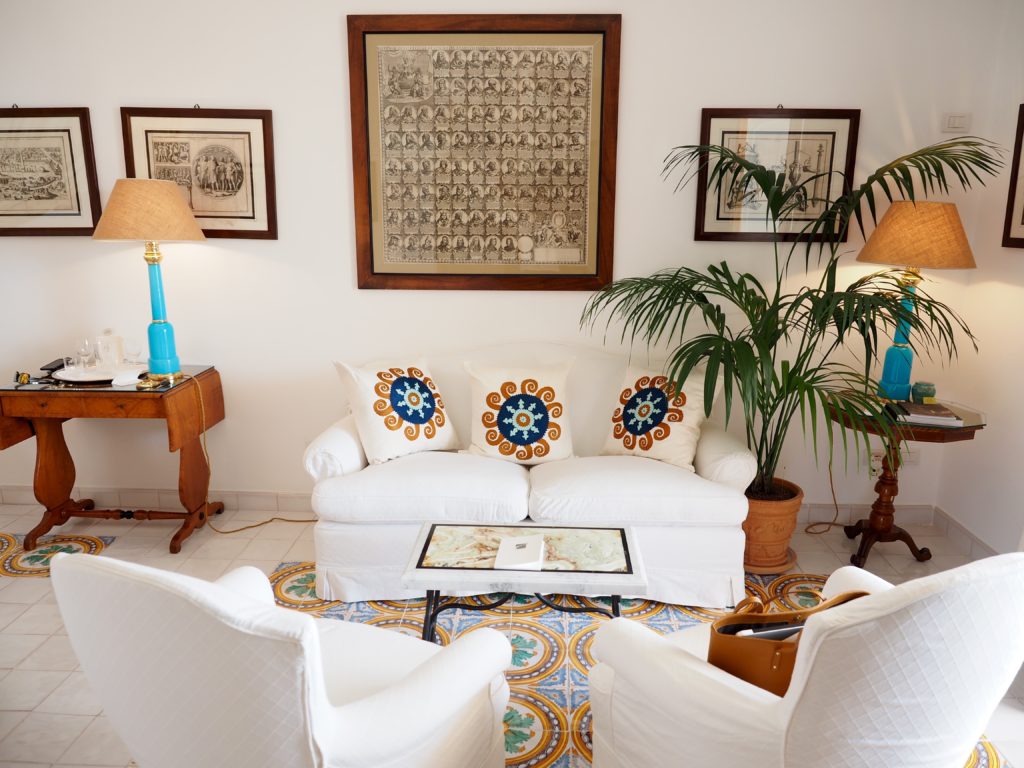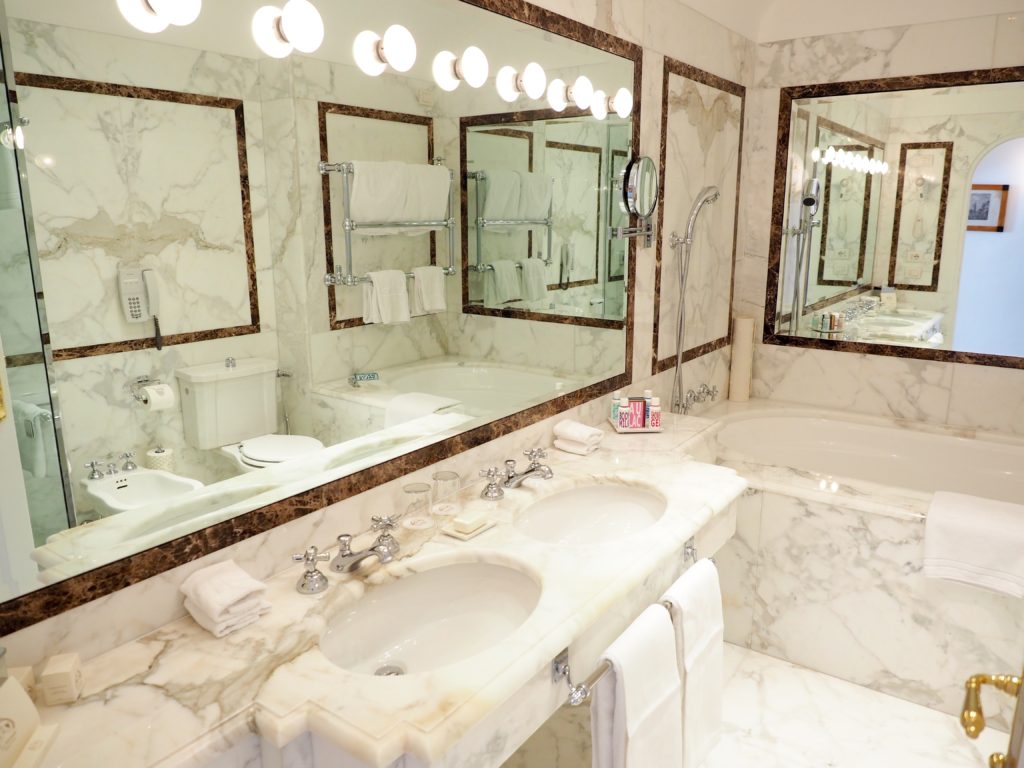 The Room: Deluxe Superior Sea View Room
For our stay we checked in to the a deluxe superior sea view room, which really is just a fancy name for a beautifully white and bright interior, ample space, and an unrivalled view of the town and sea. Absolutely no attention to detail is overlooked, with a lush corner plant, colourful mosaic tiles, art work throughout the room and a beautiful terrace lined with flowers and overlooking the sea.
Rooms include the hotel's very own line of luxury bath amenities, with a selection of colognes and perfumes to add a personalised touch. There is a small television in the room if you should ever tire of the view (believe me when I say that will most certainly not happen – morning, noon or night! Though if you should be looking for a night in, the hotel offer an extensive list of DVDs to borrow at your leisure.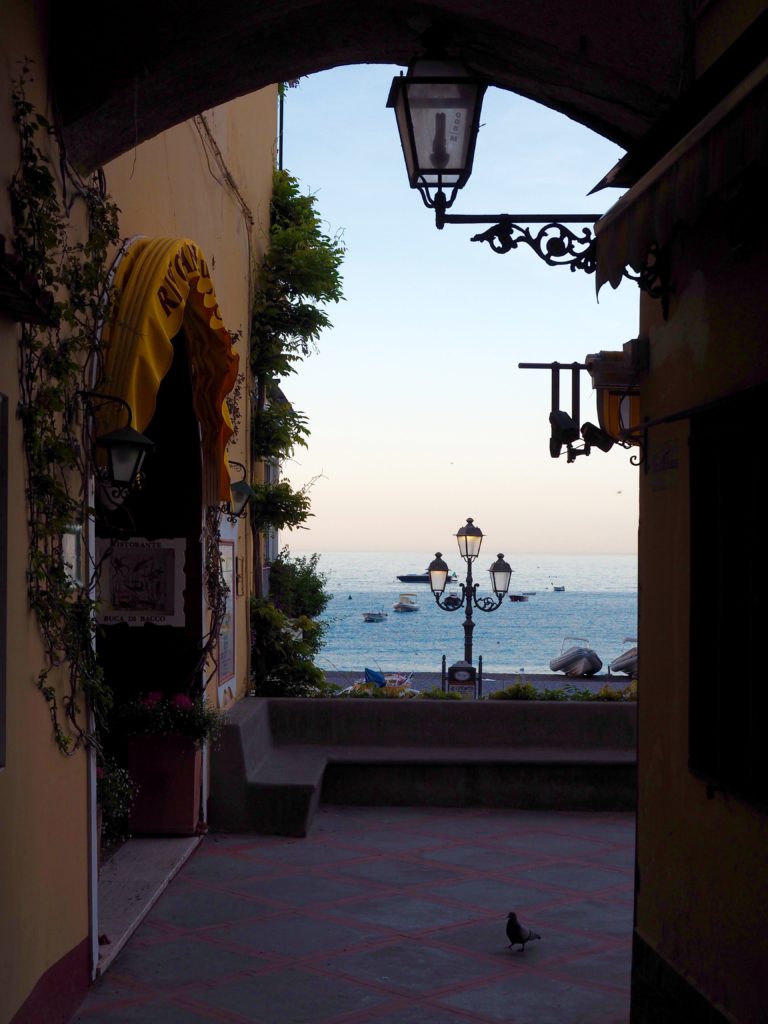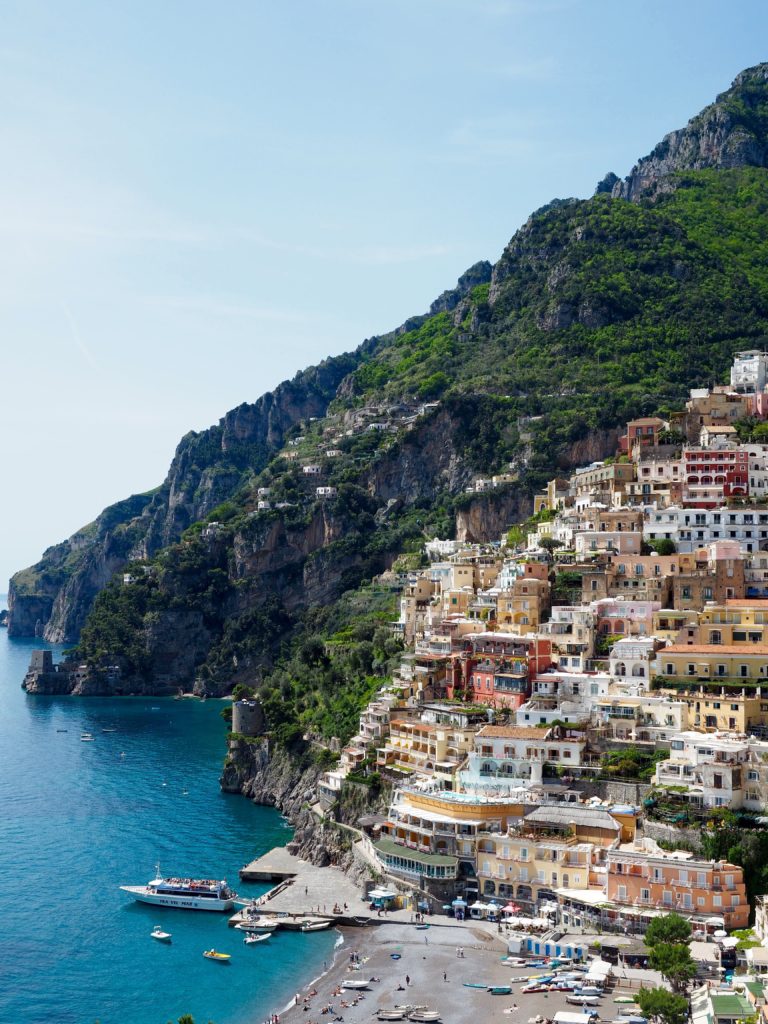 Around the Hotel
Le Sirenuse is renowned for its incredible view and I was delighted to learn on arrival that not only do you enjoy such views from the comfort of your room, but also in a range of public terraces available to guests throughout each floor of the hotel. Moreover, the hotel has almost direct access to the beach with a private elevator that leads guests a mere 150 steps away from the beach itself!
During the summer season the hotel opens its pool for guest use, with an impressive terrace restaurant open throughout the day for breakfast, lunch and later in the evenings as it switches to its popular Michelin menu.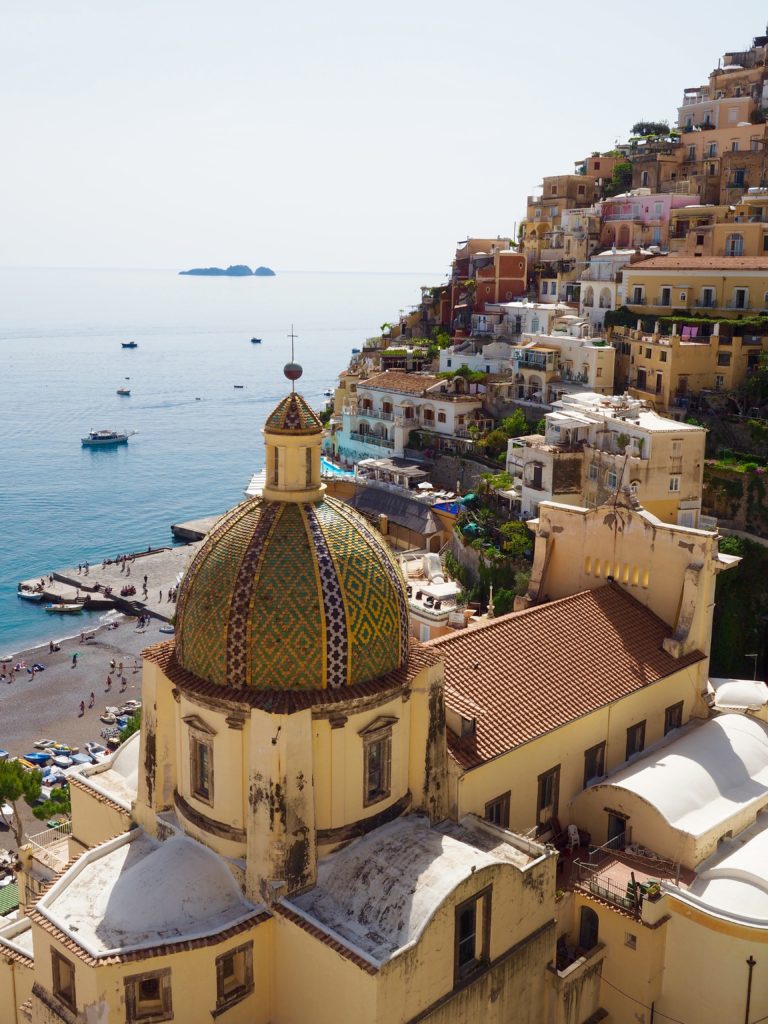 The level of service on offer at this particular hotel is distinguished by the fact that it has remained in the same family for more than half a century, with hotel guests and outside guests who are visiting the hotel restaurant always made to feel like an invited guest to a private party.
In terms of arriving at the hotel, Positano is located 60km from Naples train station, with the easiest mode of transport being a private driver, particularly if you are not confident navigating the Amalfi Coast roads in a small car (the roads are narrow and feature more than their fair share of hairpin turns). Alternatively you can catch a ferry to Capri and change to a ferry to Positano, or, as we did, catch the train to Sorrento for a few nights and then venture onwards by either ferry or public SITA bus to Positano. The bus station (Sponda, the second stop in Positano if travelling from Sorrento) is a short 200 metre walk from the hotel.
World of Wanderlust visited Positano as a guest of Le Sirenuse & Leading Hotels of the World. All opinions and oodles of photos remain my own!