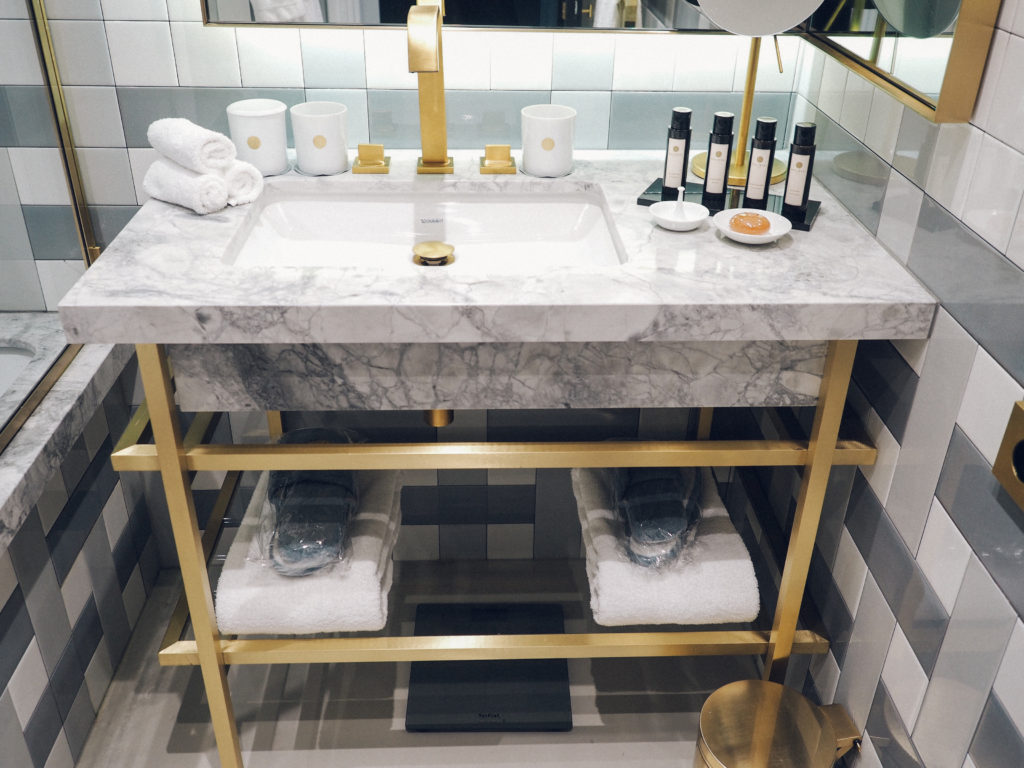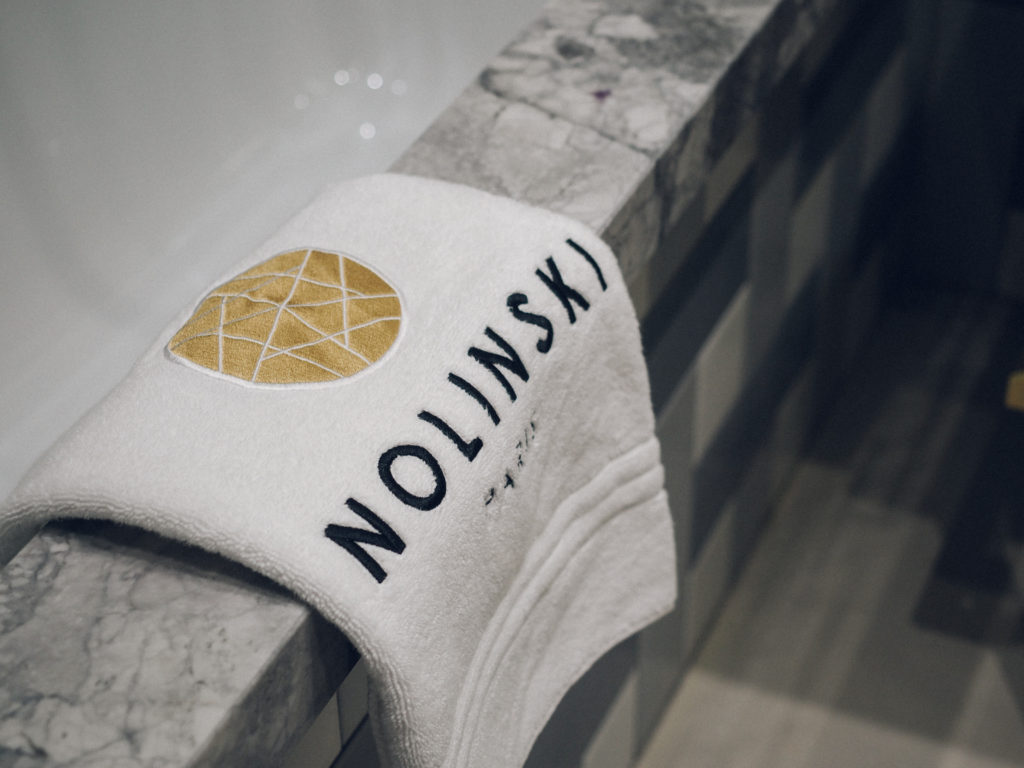 New to Paris: The Nolinski Hotel
As one of the newest hotels in the city of Paris, The Nolinski is a rarity in Parisian design & decor. The hotel is super swanky with a hint of New York glam circa 1929, with an effortlessly chic approach to modern luxe accommodations.
For those looking to combine sightseeing with a staycation, there is a large indoor swimming pool, spa, and a total of 3 restaurants at the hotel. The in-room breakfast was top class, though it is next to impossible to find a bad breakfast in Paris when you consider it the capital of croissants and my (new favourite) pain au chocolat!
Checking In: The Gustave Suite
Named after Gustave Eiffel, an engineer who designed and oversaw the construction of the Eiffel Tower, this is the only room in the hotel that captures a glimpse of the Eiffel tower (albeit a small one, it is still there!) The suite is incredibly spacious for Parisian standards, with a separate bedroom, large bathroom, separate toilet, and sitting area with a full size mini bar and large couch (so large that I wished I had company to make use of the room!)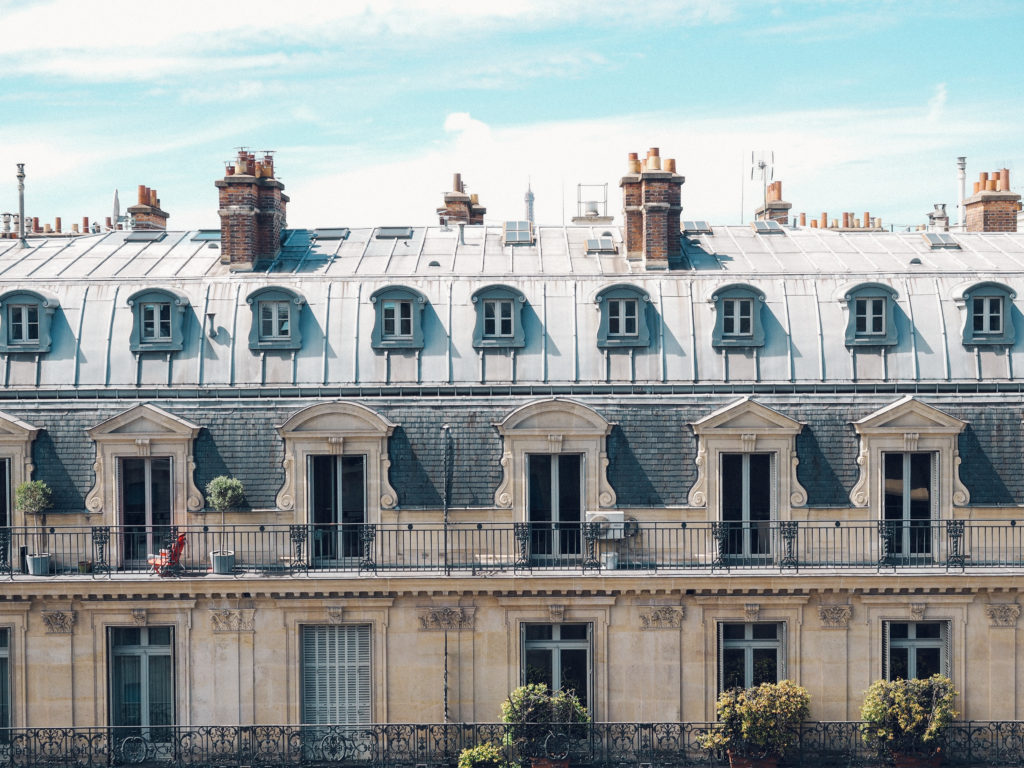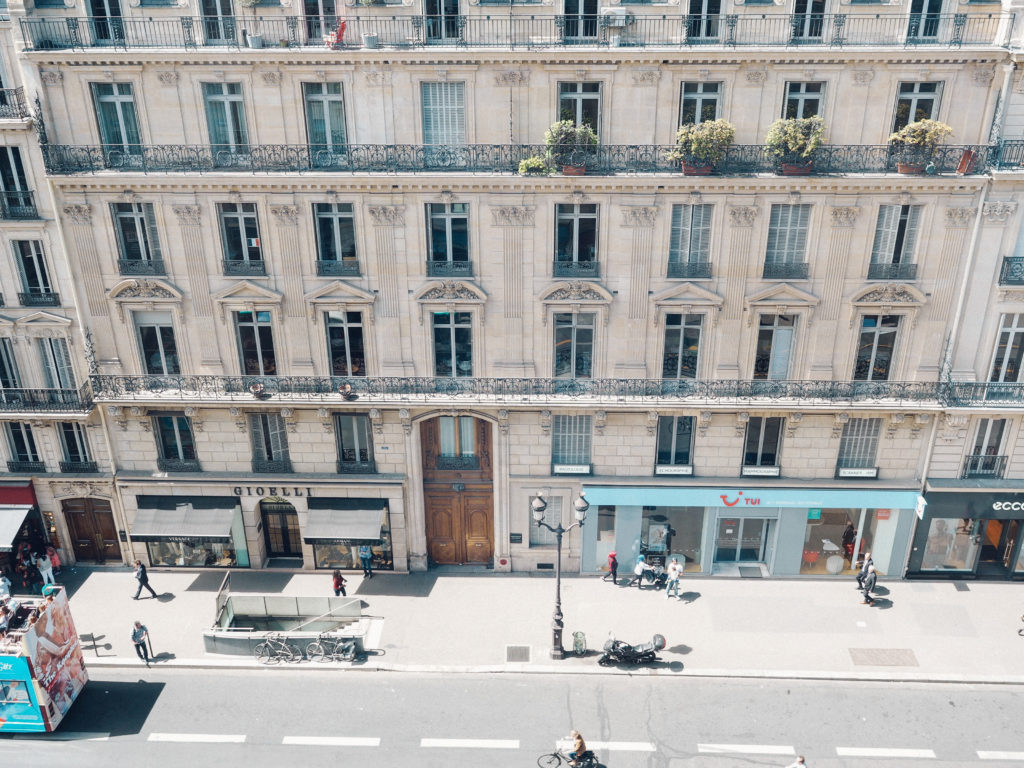 Location & View
If you're a first time visitor to Paris and have the "hot spots" on your list of places to visit, then you really couldn't pick a better location than the 1st arrondissement, where the Nolinski Hotel is located. The hotel sits pretty on Avenue de l'Opera, a short walk to the Palais Garnier at one end and the Louvre at the other. From here you can comfortably walk to sights such as the Arc de Triomphe and Eiffel Tower over a few days visit, however I would strongly urge you to catch the metro if planning to visit Le Marais or Montmartre (two of my favourite neighbourhoods!)
Room views don't quite capture the Eiffel Tower (unless you include the peak!), however there's a great street ambience on the Avenue de l'Opera, so make sure you request a room on this side of the hotel!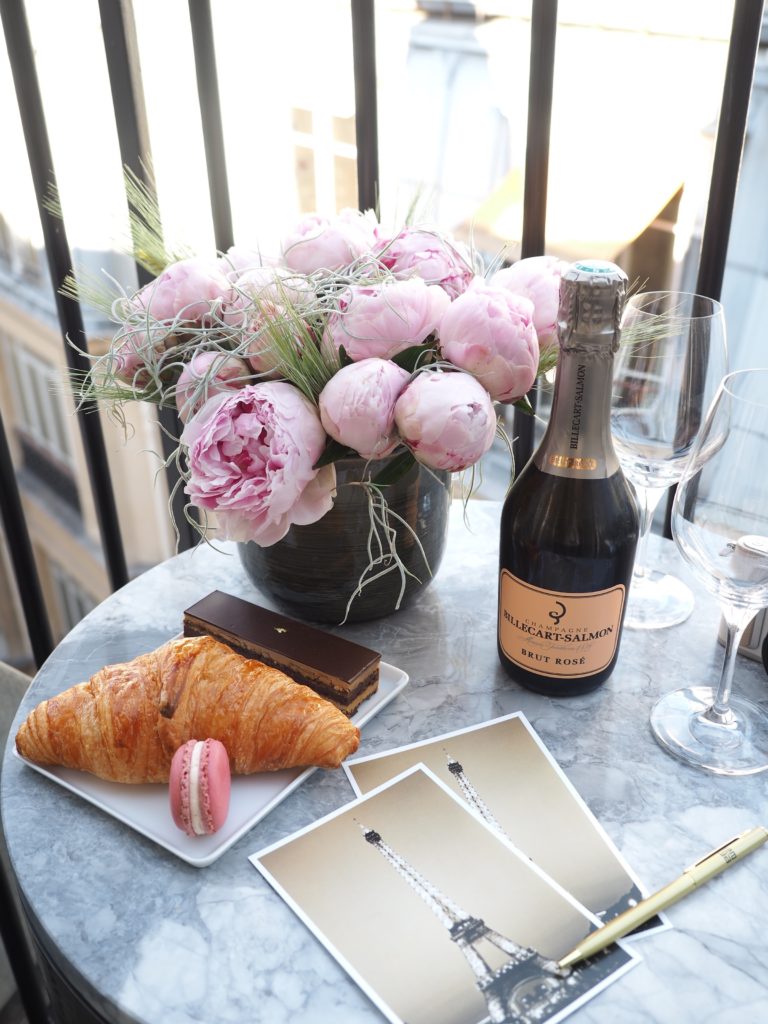 Postcards from Paris
My short two-night stay here was a dream come true. The surprise room upgrade at check-in, the beautiful room views and a tiny private terrace from my bedroom all made for a perfectly Parisian short stay. After a couple of nights in the midst of tourists and Paris' top attractions, I made my way over to Le Marais for a quieter residential stay in one of my favourite neighbourhoods. I'd totally recommend this hotel for first-time visitors to Paris or those who like to walk out their door and step into the centre of Paris, but be prepared for the crowds! This is Paris after all.
A warm (and overwhelmingly gracious) thank you to Hotel Nolisnki for inviting me to experience your lovely, brand-spankin' new hotel. I loved every inch of it & will most certainly be back!