There is no better time to be in London than during the month of December. This is when the streets come to life in streams of fairy lights, so pretty that it often feels like you are inside a Christmas tree! You can also enjoy traditional European Christmas Markets, a new tradition that has swept London.
This year I travelled to London to soak up the Christmas spirit and see for myself just how magical this city can be at Christmas time. Here are my top picks for everything you should do for a magical Christmas in London.
Post updated December 2021.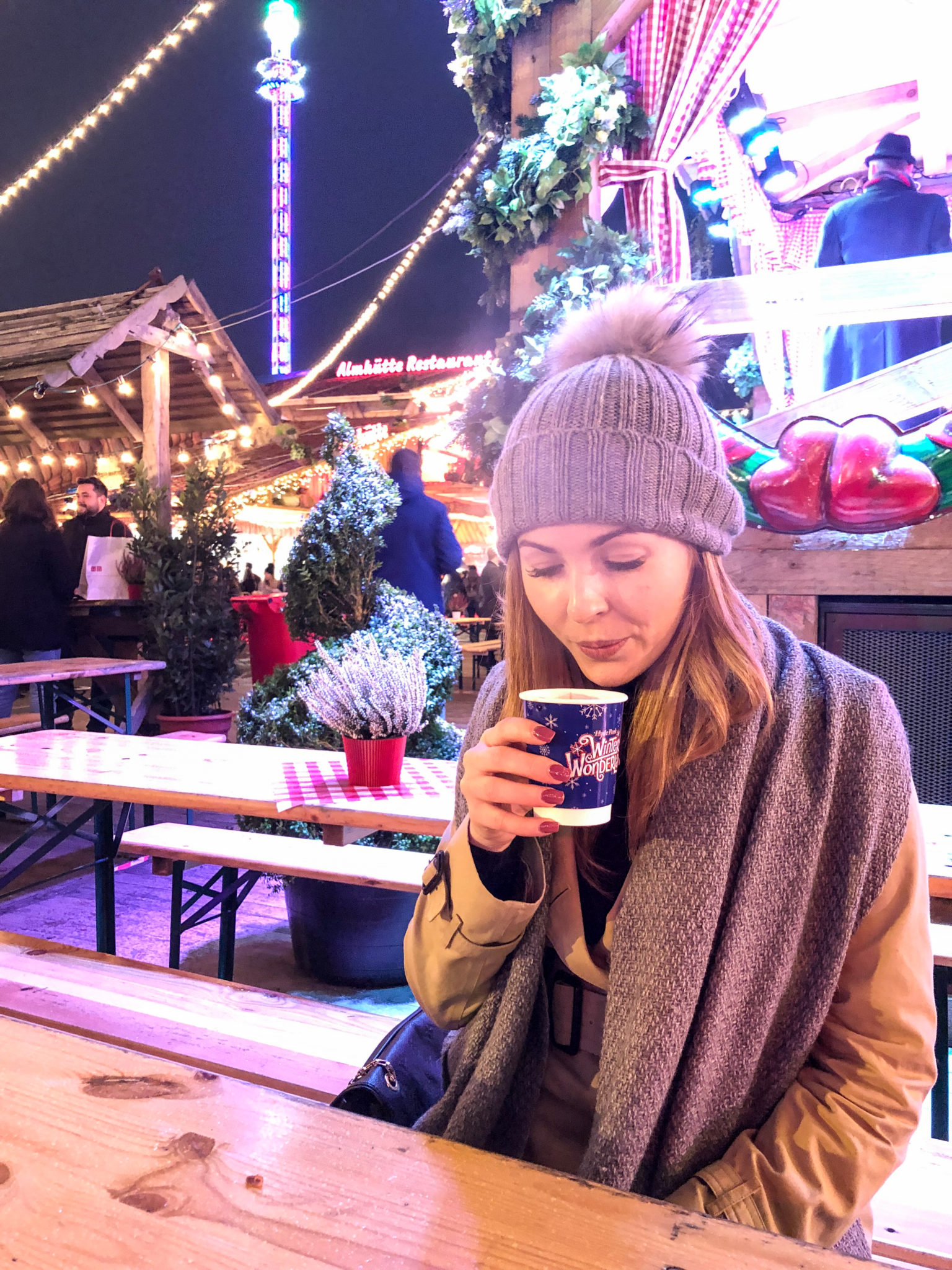 How to spend Christmas in London
1. Winter Wonderland
As the Brit's version of a traditional European Christmas Market, Winter Wonderland is the most important Christmas activity for any visitor to London in November/December because it truly is a world of wonder. Think pop-up German stalls selling glühwein, rollercoasters, a carousel bar (that rotates, yes) and all the Christmas market food you can imagine: waffles, pretzels, crepes and more. Best of all – it is free to enter!
Location: Hyde Park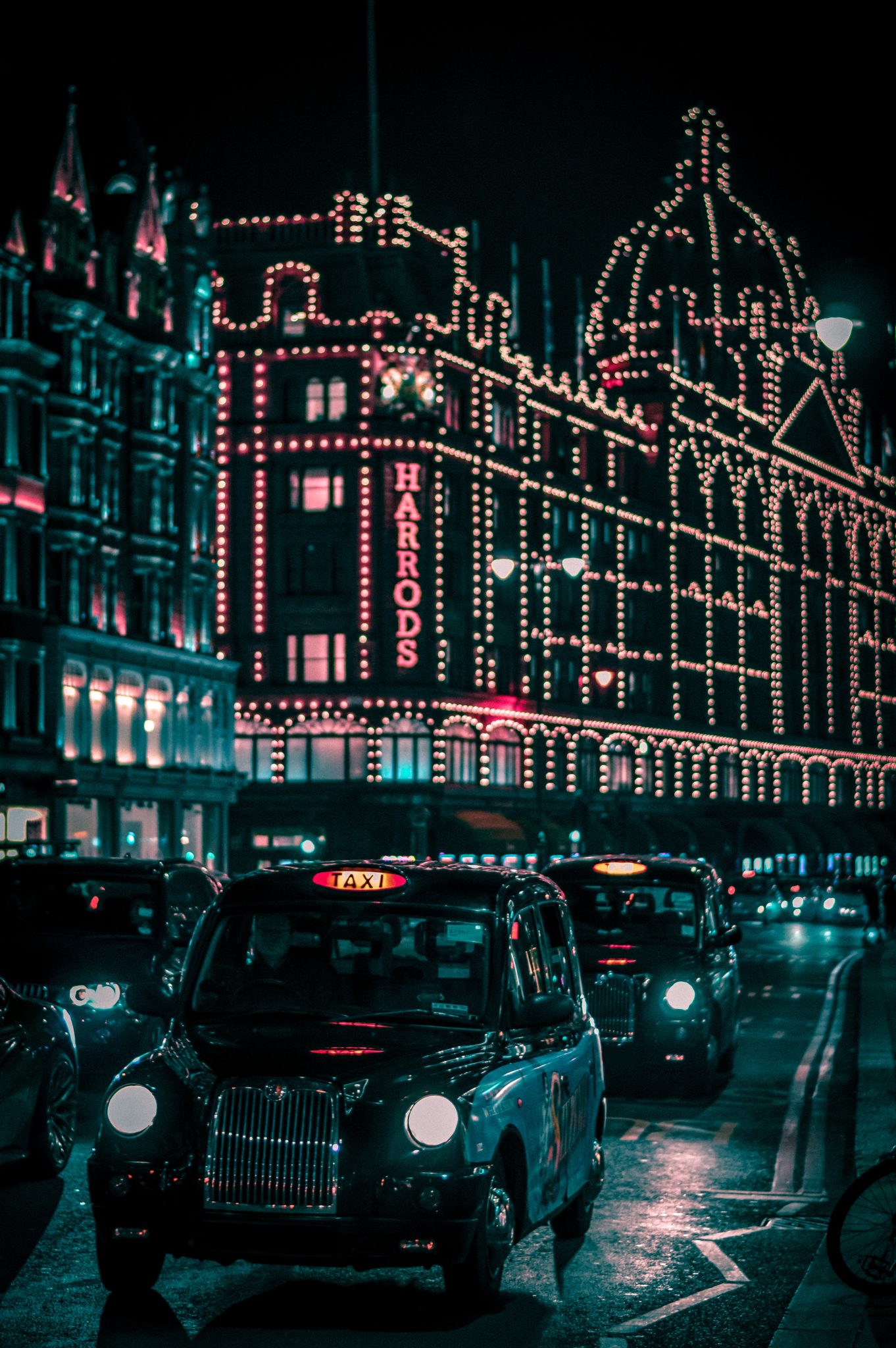 2. Harrods
As the world's most famous department store, Harrods is a London destination in itself (so much so that it has its own designated stop on the double decker bus tour!) The department store truly comes to life over Christmas and if you're in the market for a gift or two, there is no better place to find everything and get in the Christmas spirit.
Location: 87-135 Brompton Rd, Knightsbridge, London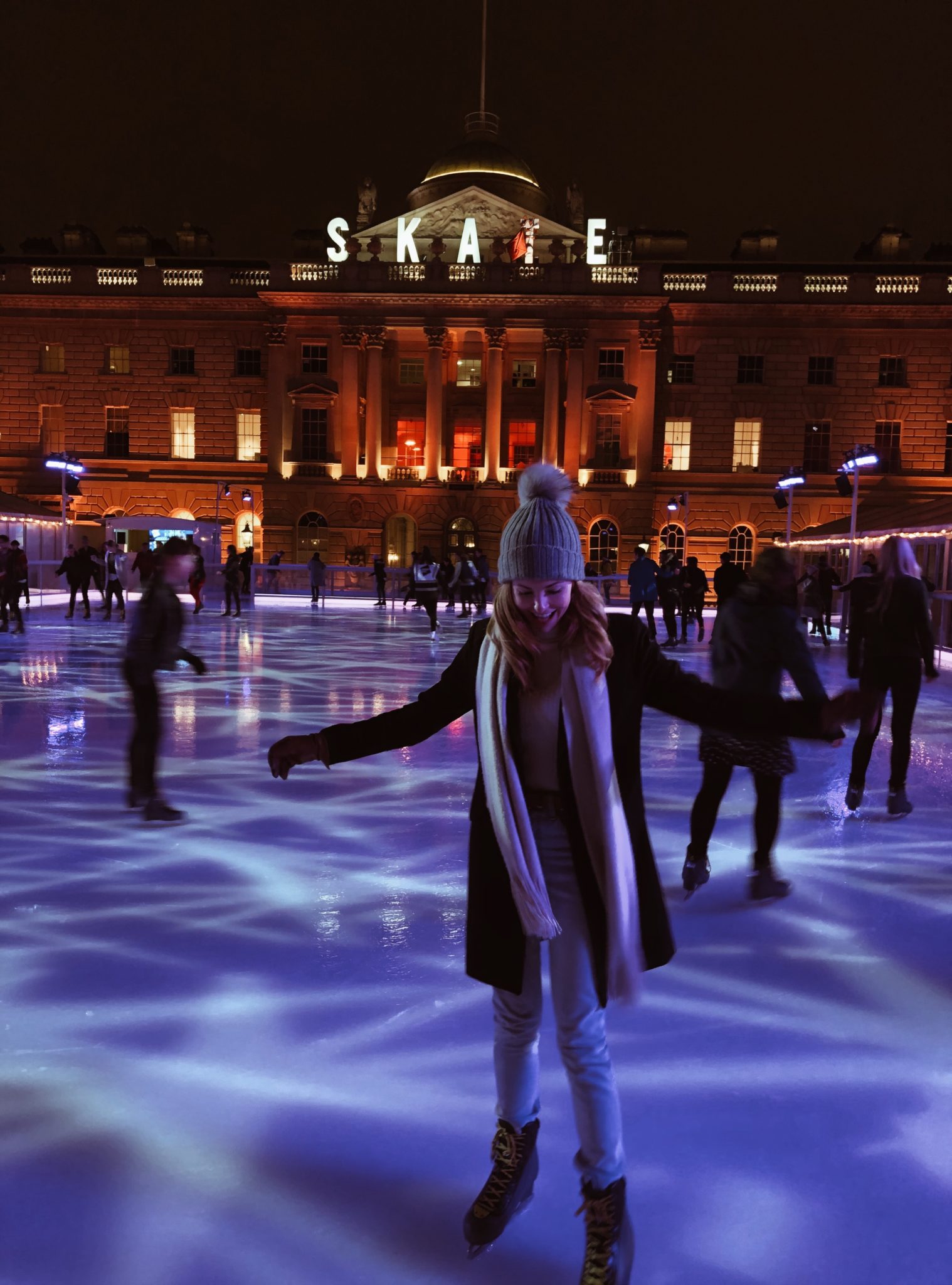 3. Ice Skating at Somerset House
Perhaps the most iconic ice skating rink in all of London is hidden off the main thoroughfare. This rink is located behind the facade of Somerset House near the Thames River. Be sure to book your tickets in advance (£17) as numbers are capped on the ice. Throughout December it is often impossible to get a ticket on the day.
Location: Somerset House
4. Ice Skating at the Natural History Museum
There are a number of ice skating rinks that pop up around the city of London over the month of December. But if you were to pick just one, we'd recommend visiting the Natural History Museum. There is a huge Christmas tree in the centre of the rink as well as the magical backdrop of the museum. This makes the Natural History Museum one of the most scenic spots to skate in London.
Location: Natural History Museum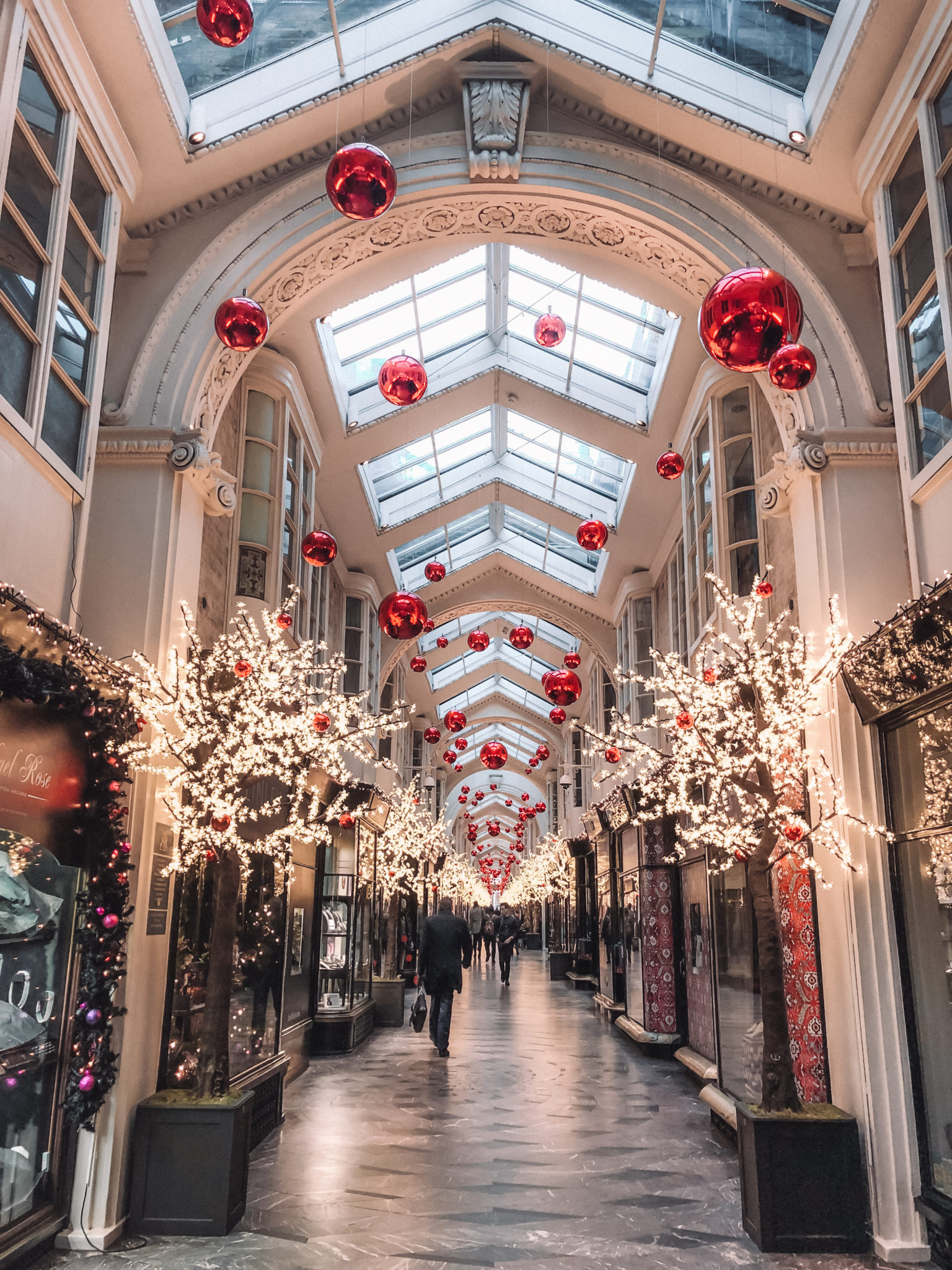 5. Burlington Arcade
The Burlington Arcade was created in 1819 and is magical any time of year. December is however beyond magical, when it is adorned in glamorous Christmas decorations. The arcade features a range of local artisans, British brands and International designers. The decorations adorn the arcade throughout December.
Location: 51 Piccadilly, London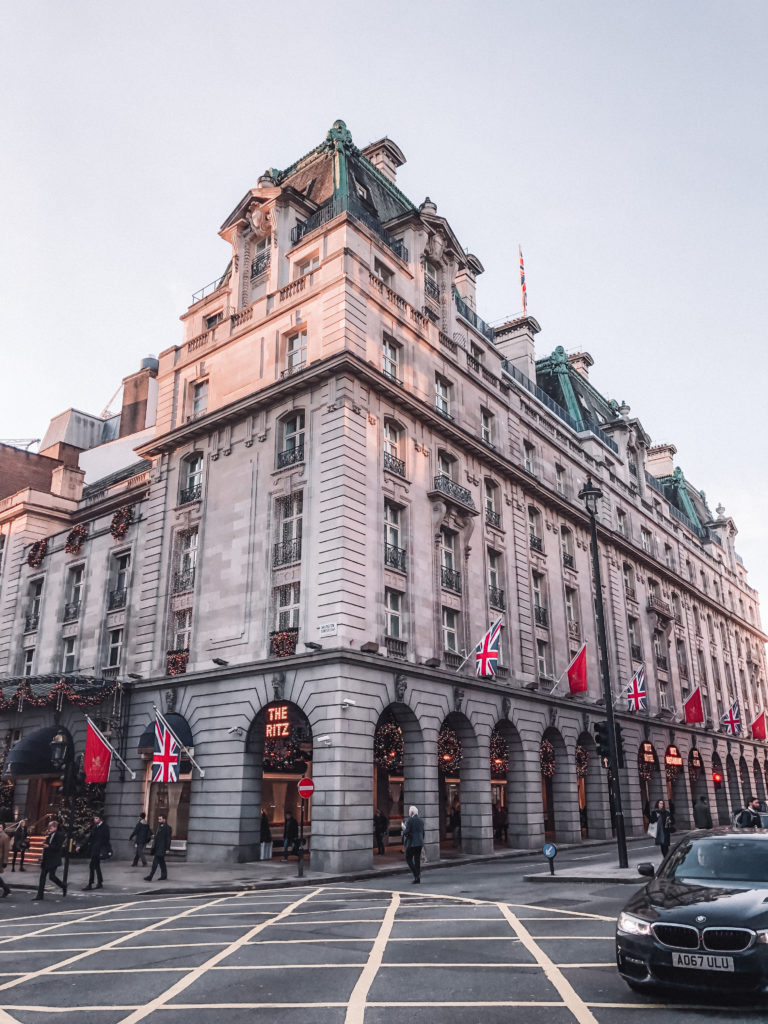 6. Shopping on Regent and Oxford Street
If it is Christmas gifts you are after then look no further than Regent and Oxford Street, both of which come to life over the month of December in a stream of Christmas lights, carols, and decorations galore. There is of course no shortage of shops to explore, giving you the opportunity to find something special for your loved ones (and yourself!)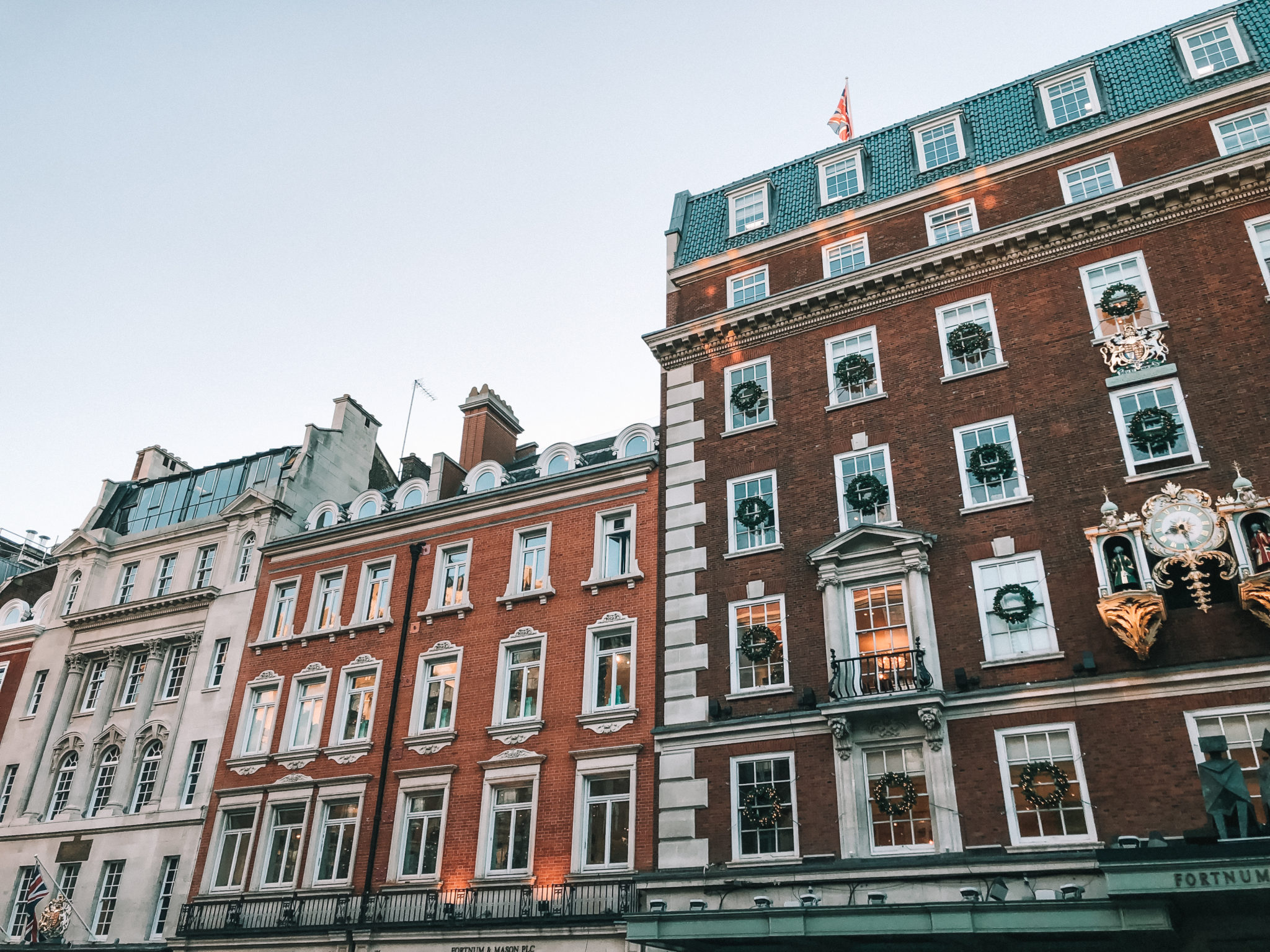 7. Treats to Eat from Fortnum & Mason
If you're looking for Christmas shortbread, jams, chocolates and anything sweet then head straight to the iconic Fortnum & Mason in St James's for a (very) Christmassy shopping experience (and one that will leave you with bags of goodies!)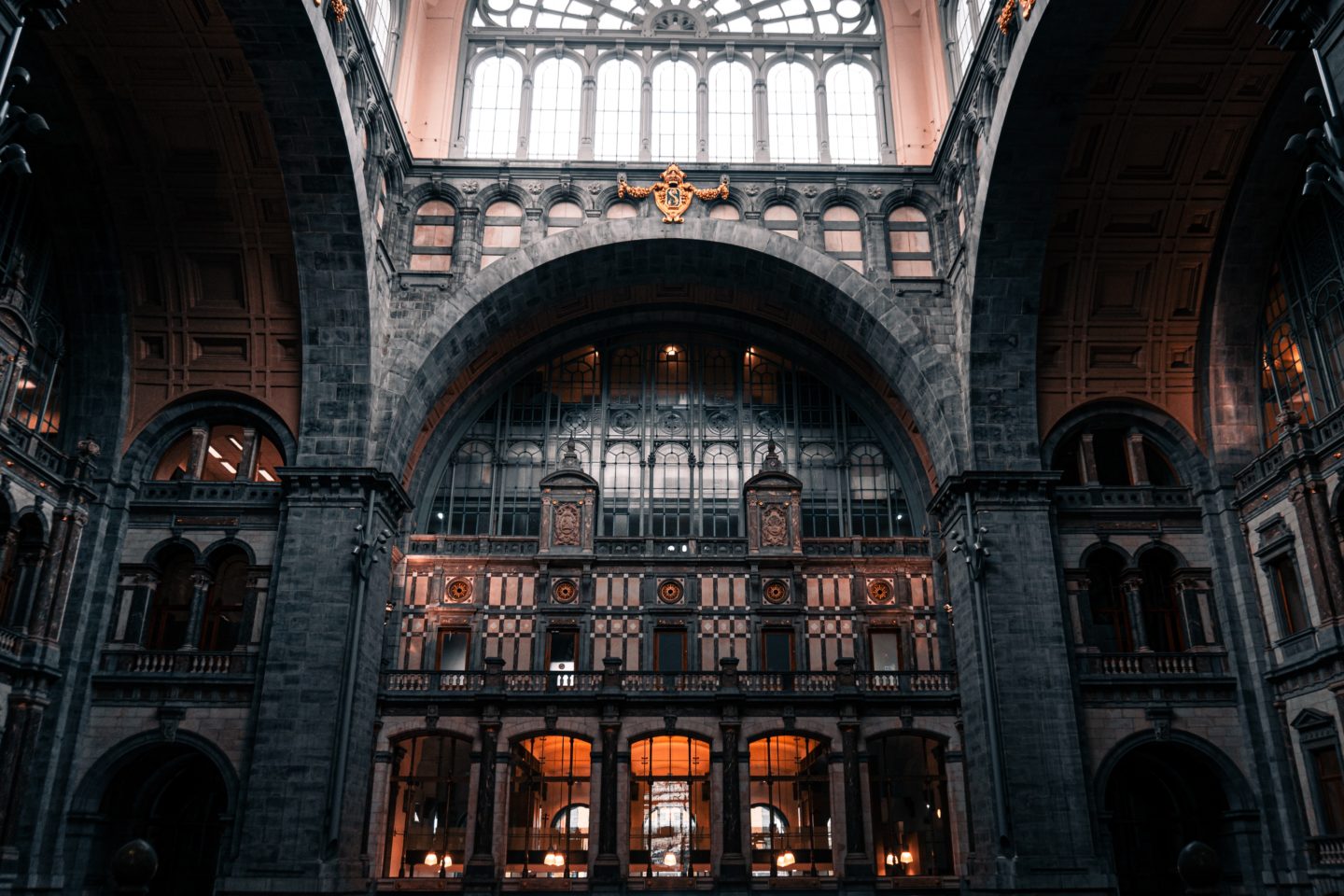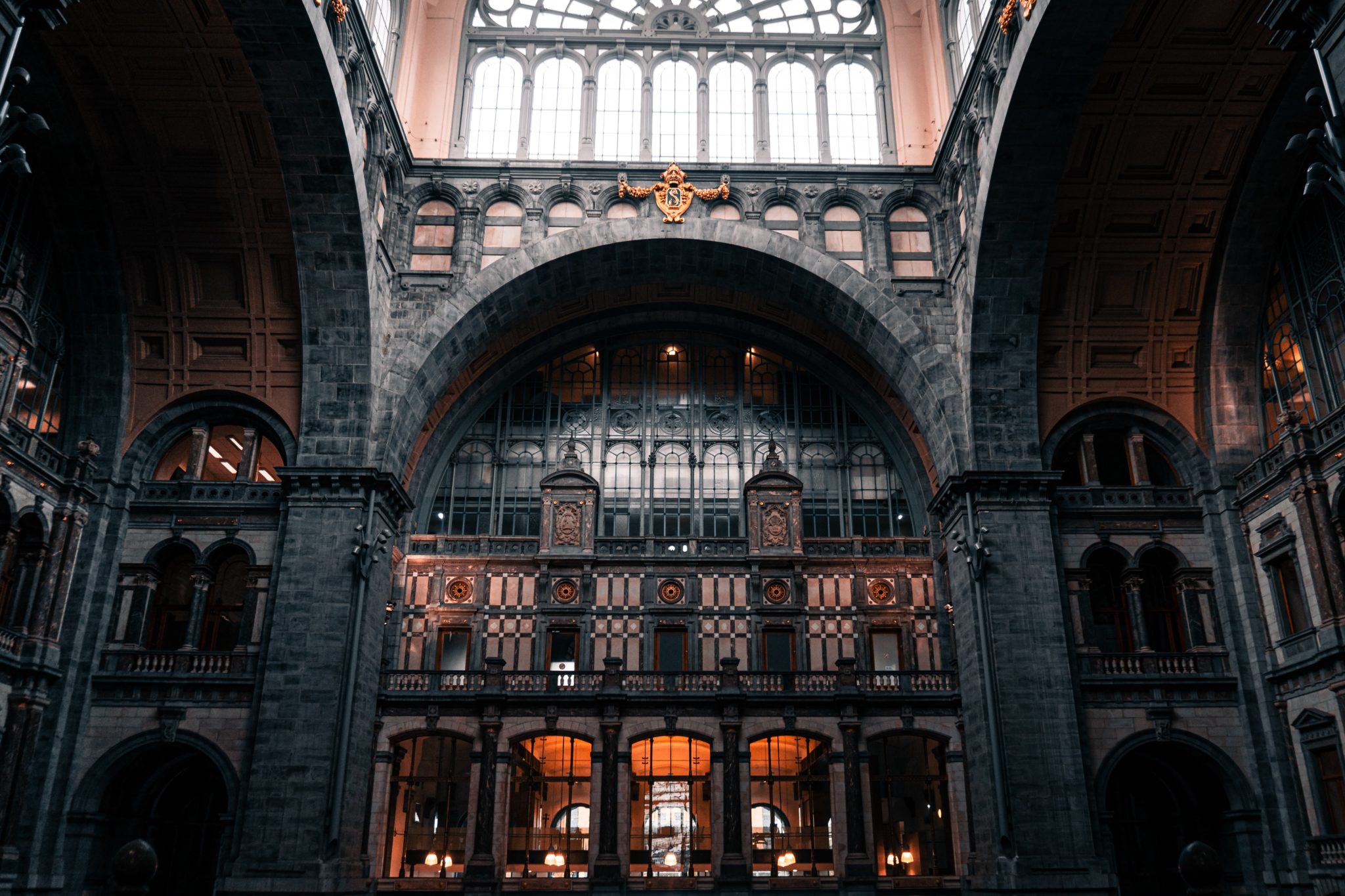 8. Have Dinner in the Great Hall
Imagine all your Christmas dreams coming true: being able to dine in the Hogwarts Great Hall for Christmas! Yes, this is a very real thing! I have visited the Great Hall in an ordinary month, but Christmas just seems so much more ethereal. Bookings are available through the Warner Bros Studio Tour website but beware, they book out fast and sell for a pretty penny!
Location: Studio Tour Drive, Leavesden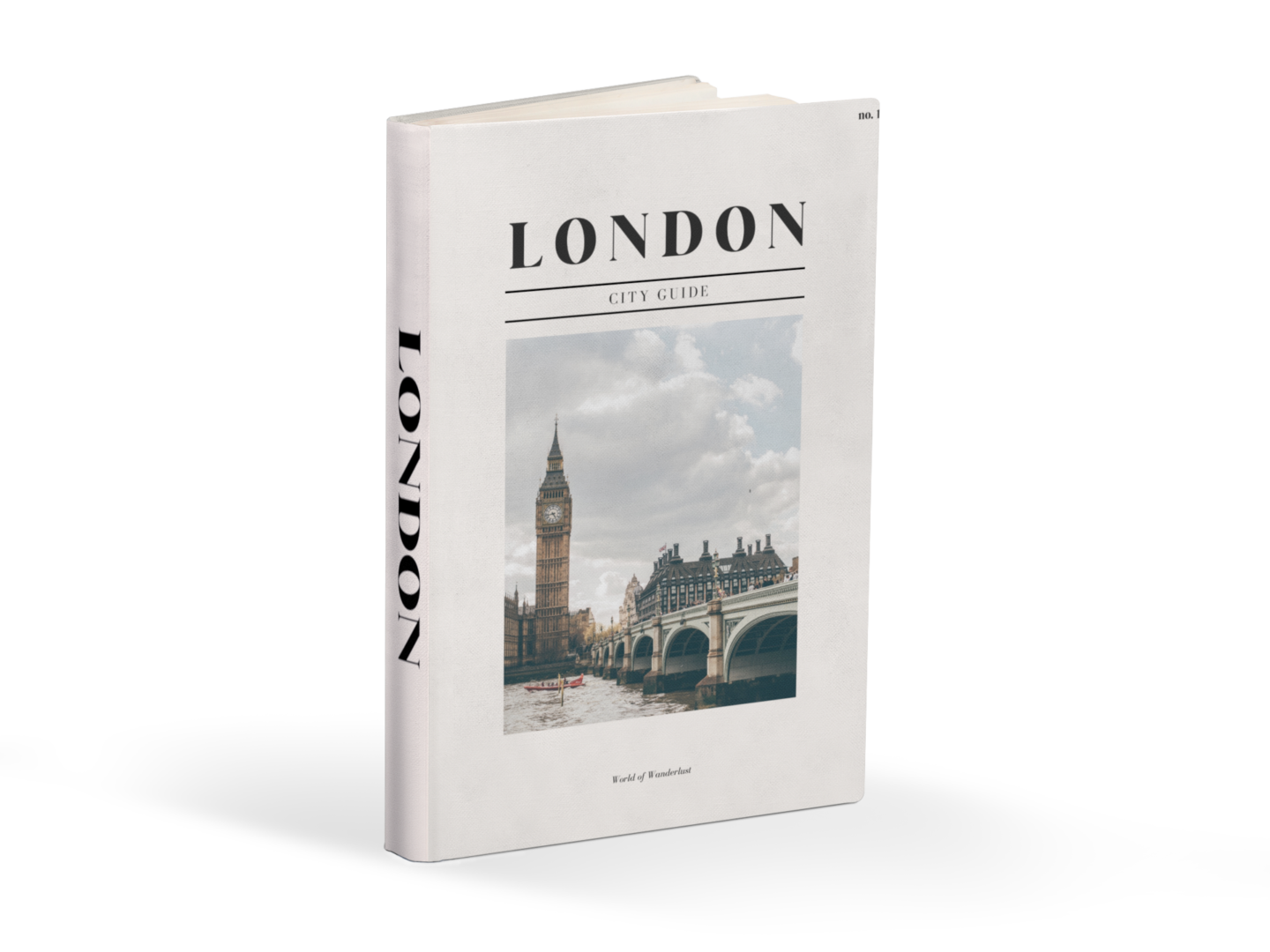 Plan your trip to London: