Throughout my travels in Canada, Alberta has been my favourite province to explore. The capital city of Edmonton was my first port of call in Alberta. Below you will find my city guide to Edmonton, to help you make the most of your stay! Its the kind of city you can really kick back and enjoy yourself in, especially if you consider yourself a bit of a foodie like me. So, let's dive in!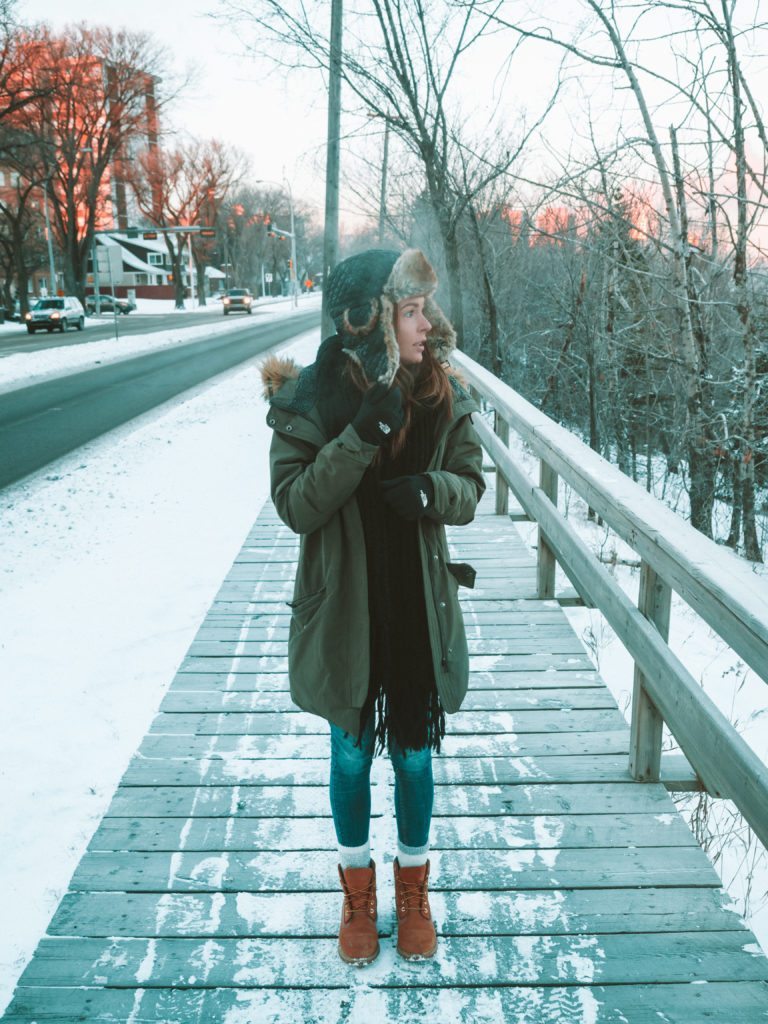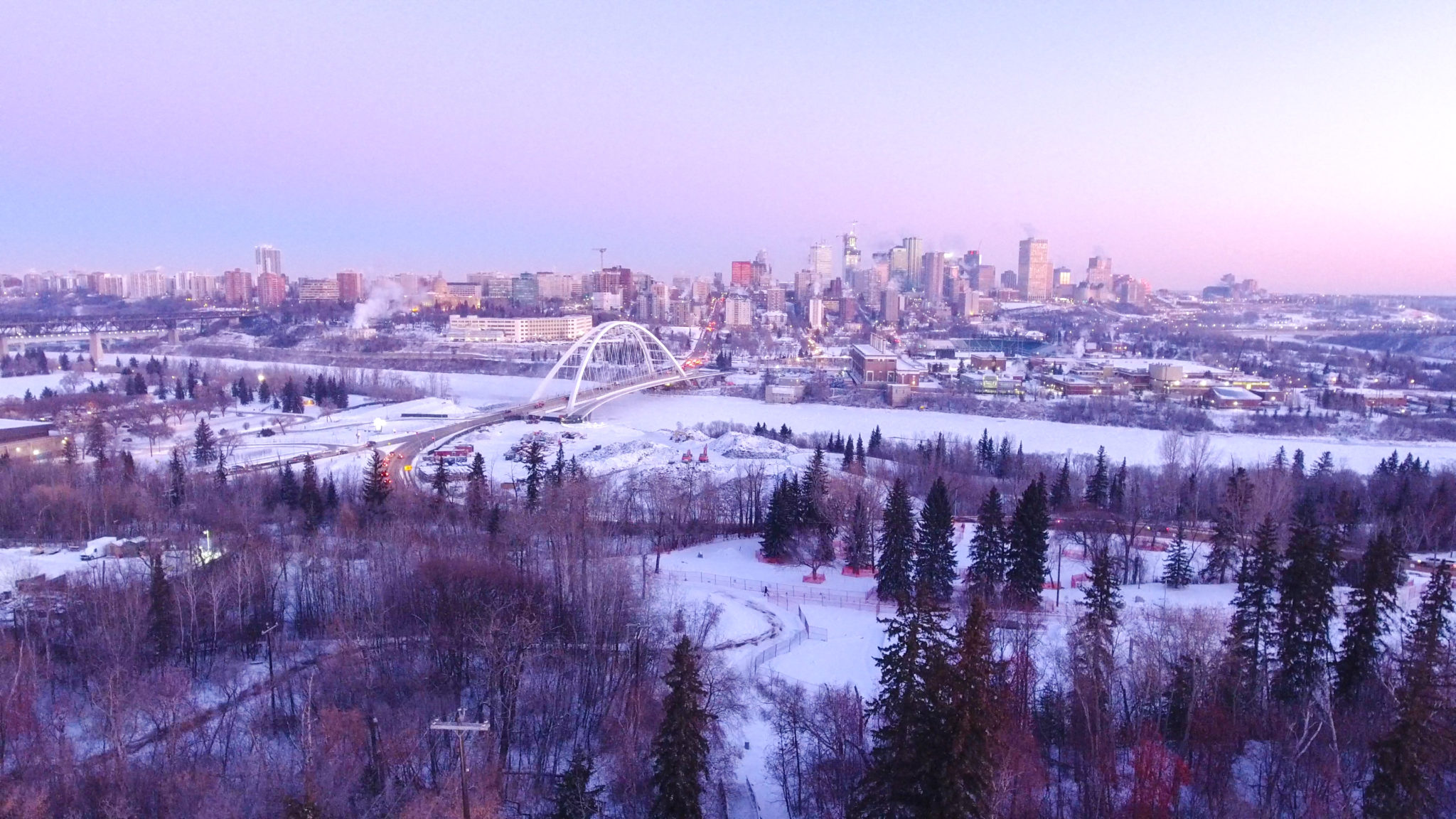 Your Guide to Edmonton, Alberta
I landed in the afternoon after a 24 hour flight journey from my hometown in Tasmania. If you're flying from Australia you will be spoilt for choice, as Air Canada have just launched direct flights from Melbourne to Vancouver, in addition to the Sydney-Vancouver route already on offer. From there, its just a 1 hour and 15 mins flight through to Edmonton.
Once you've arrived, I would recommend hiring a car for your adventures in the rockies, but you could easily go without a car whilst in Edmonton as the city is reasonably sized and easy to get around (except if you visit in -34 degrees like I did, then you really should hire a car!)
The journey from the airport to the city should take around 30 minutes, depending on traffic.
Read more: The best places to visit in Alberta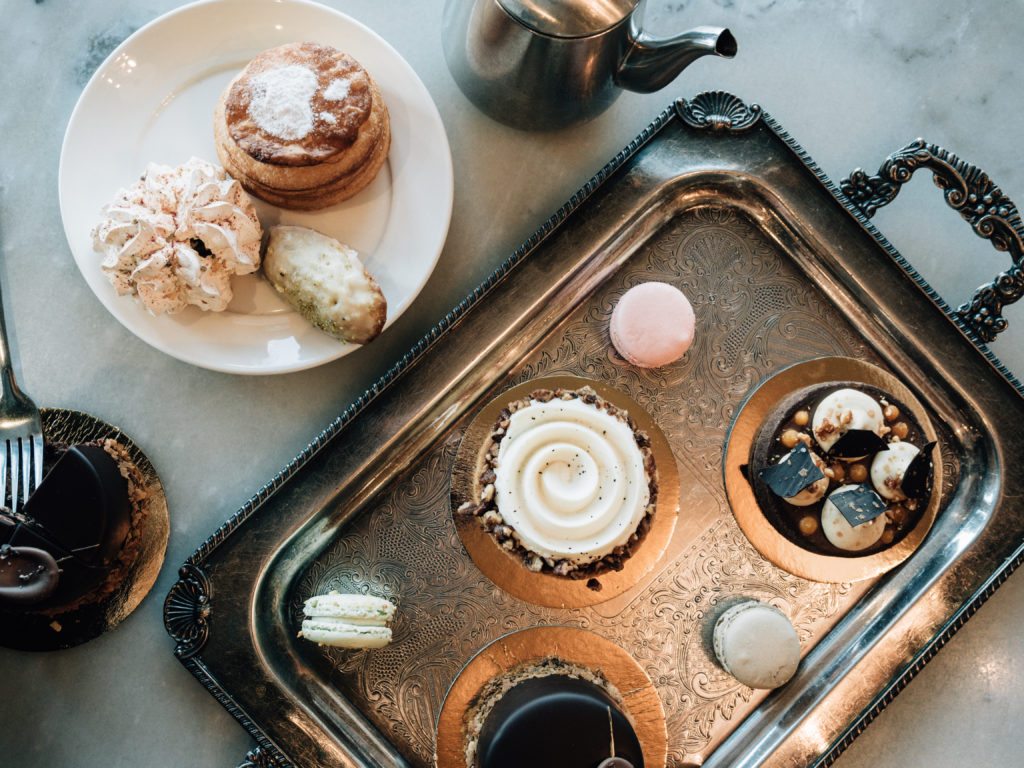 The Duchess Bake Shop
I'm gonna jump straight to the good stuff and share my favourite bake shop in Edmonton: The Duchess. This cute little French-inspired patisserie feels like something you'd find only in the centre of Paris. But alas, this little gem is located right here in Edmonton! Everything I tried was delicious, but it was the salted caramel macarons that had my heart. Do yourself a favour and grab a box for the road… one is never enough!
10718 124 St, Edmonton // Closed Mondays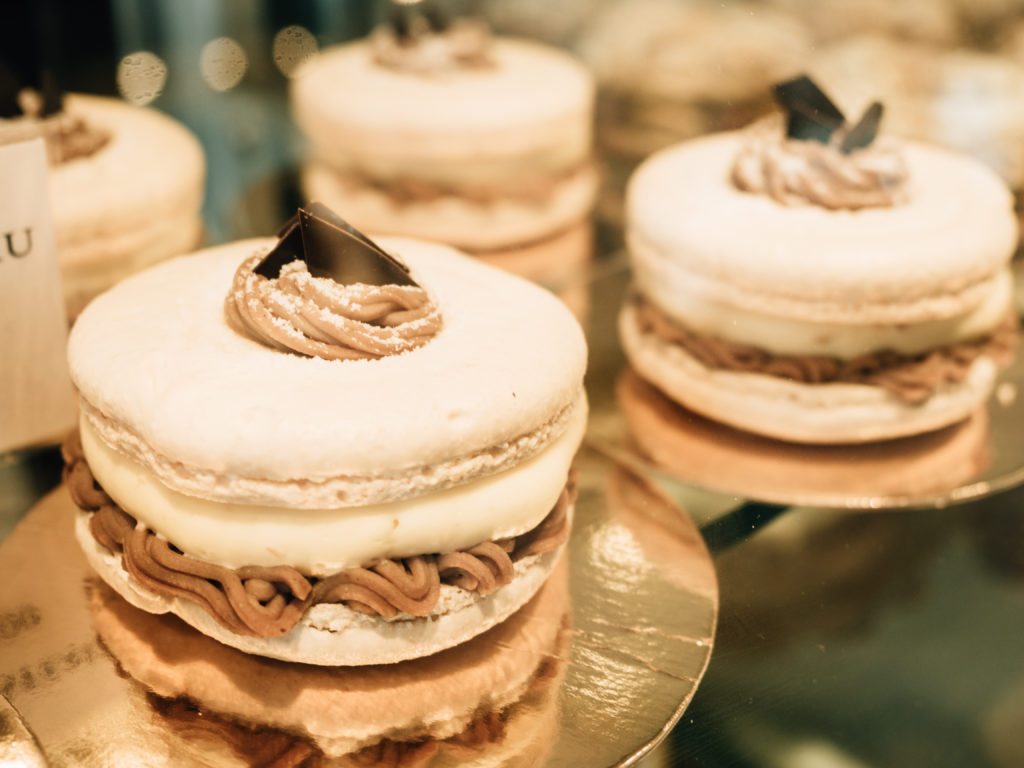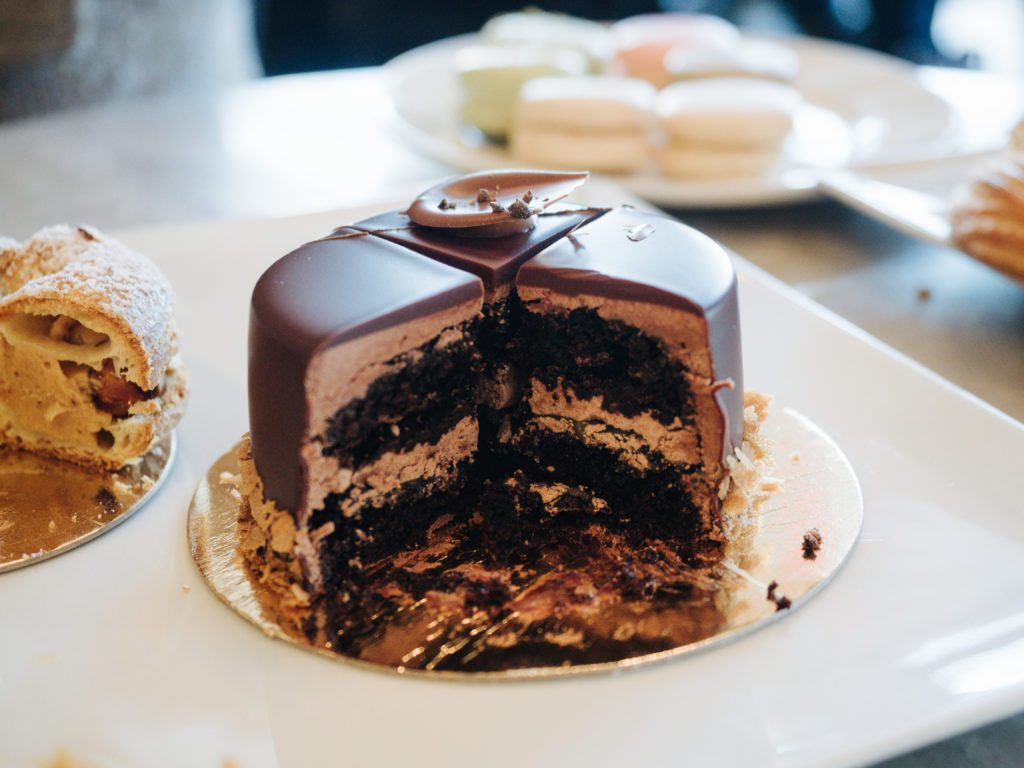 Other Great Bakeries in Edmonton:
Bon Ton Bakery – Lots of yummy treats for a grab-and-go.
La Boule Patisserie – Eclairs are their speciality but beyond the sweets, the location is perfect in the middle of Old Strathcona!
Remedy – Though not a bakery, this place has great vegan baked goods if you want a little pick me up without the guilt.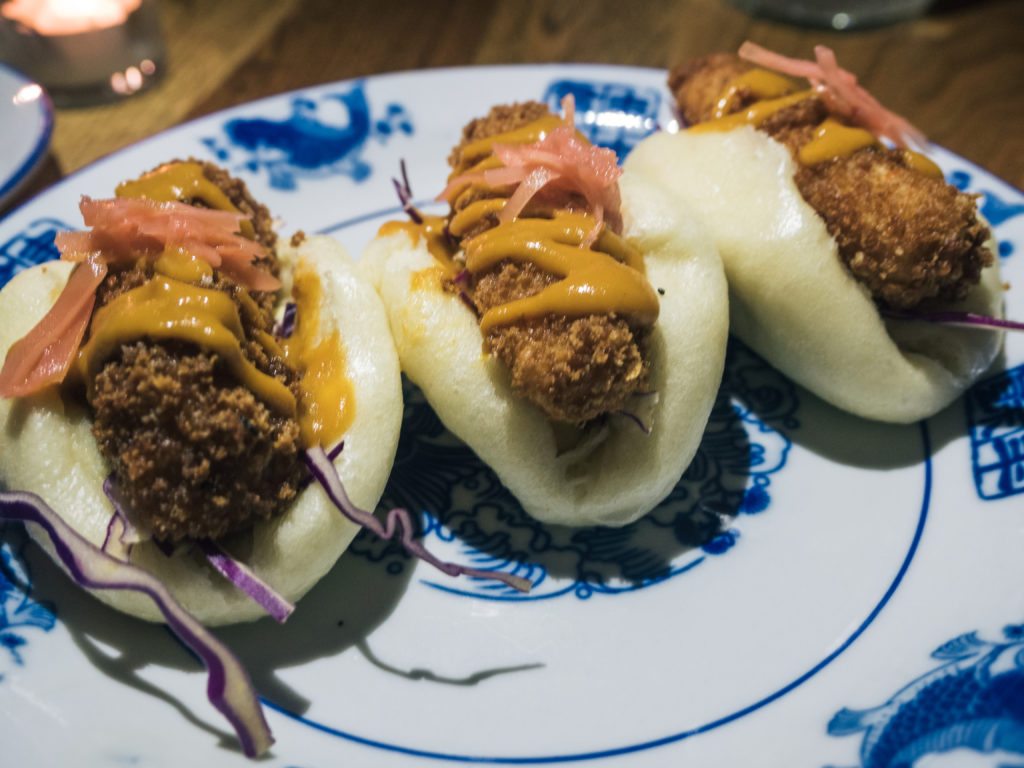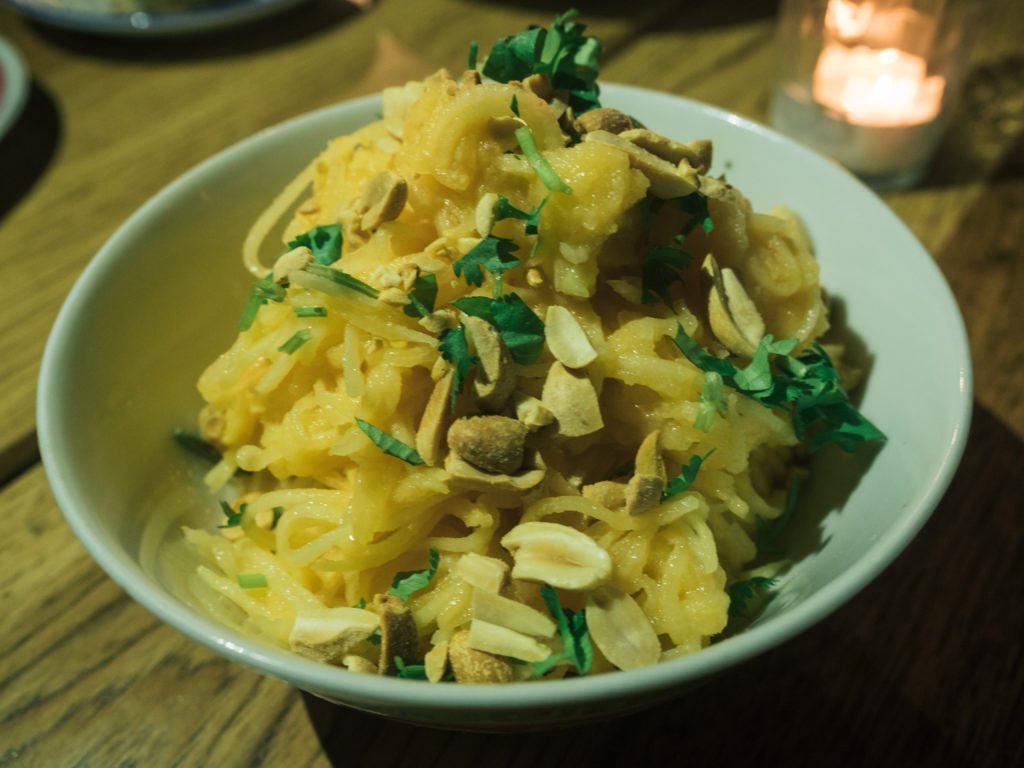 Baijiu for Dinner
For a really great social eating experience, you can't beat Baijiu. The cuisine is Asian fusion, with delicious starts like a spicy papaya salad, ranging through to bad bun fried tofu (so yum!) These guys are also renowned for their cocktails, so don't hold back from making a night out of it!
Other great places for dinner:
Another great restaurant I visited during my time in Edmonton was Pip. This is very new (2 months old at the time of writing), but has an incredible home-made style of cooking appeal, along with a cute 20 seat location in Old Strathcona. I'd recommend booking a table because the space is so small and being so new, it is understandably pretty popular!
10359 104 St NW, Edmonton // Closed Sundays and Mondays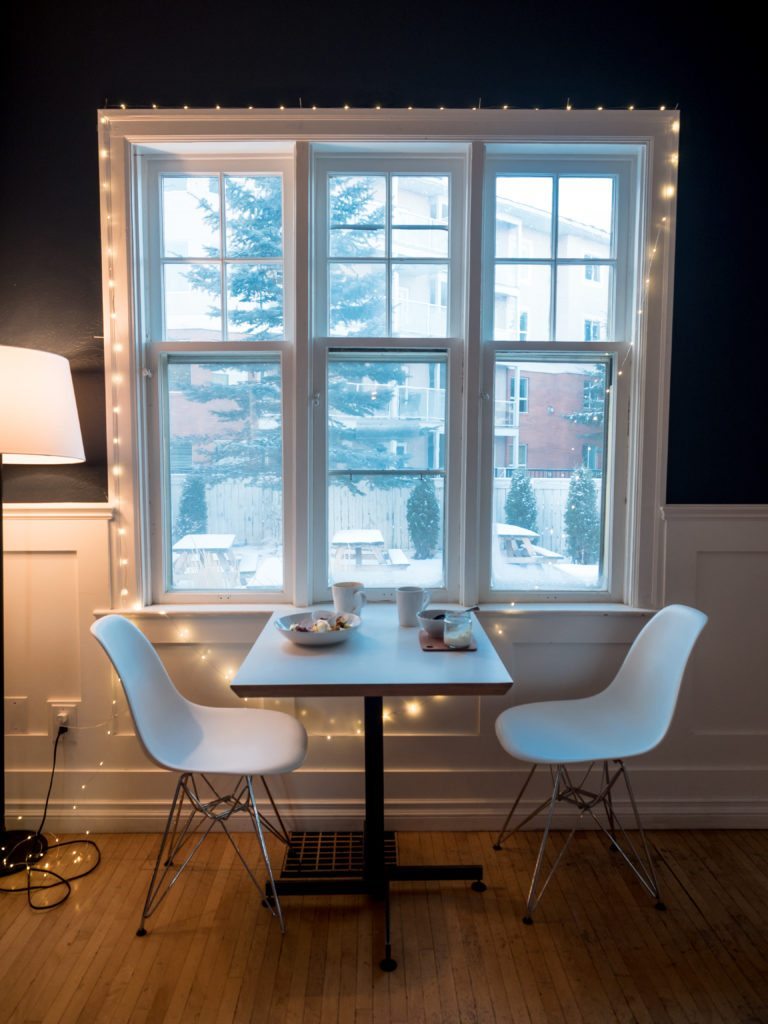 Little Brick Cafe for Breakfast
This place was so. much. yes!!!!
If you're looking for a breakfast spot, look no further. Brick Road is a cute little cafe located on the outskirts of town in a residential neighbourhood, so the best way to arrive would be to drive. The brunch menu is incredible but the location is even more fantastic.
10004 90 St NW, Edmonton // Open 'til 3pm, 7 days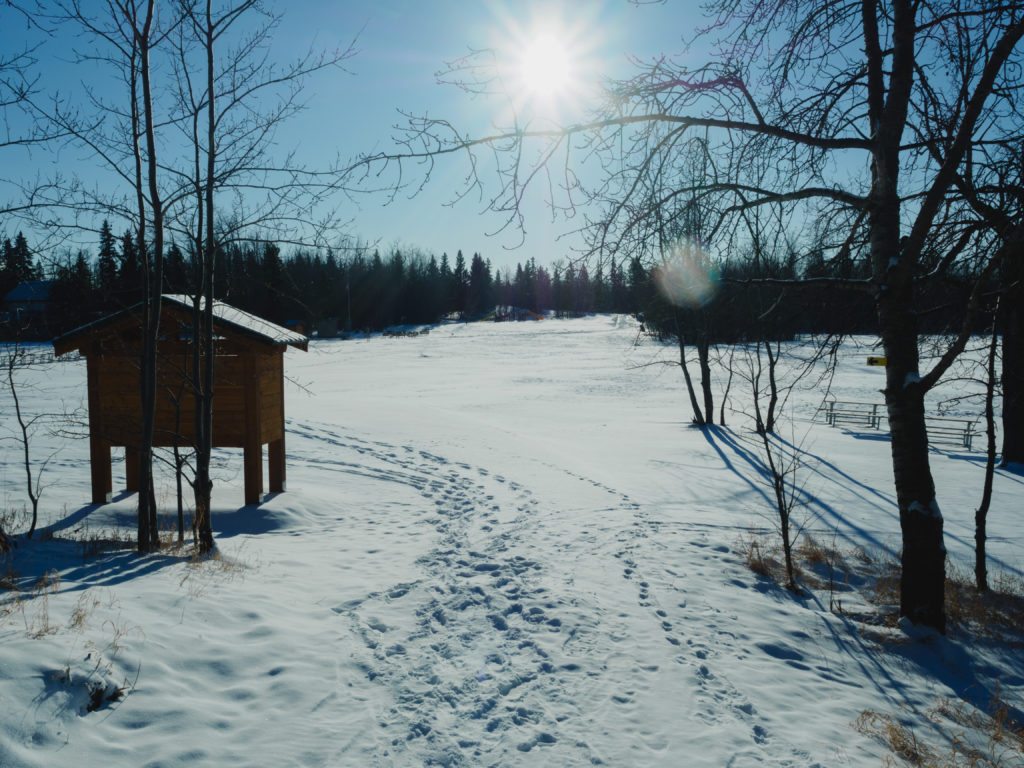 Elk Island National Park
After eating my way through town I took a day trip to Elk Island National Park. Of course the intention was to actually see some wildlife, but as luck would not have it, there weren't any furry friends around on the day! My park ranger guide was quick to point out that the best time to spot wildlife in winter is at sunrise and sunset, so be sure to keep this in mind if you're keen to spot the locals.
Whilst in the park you can enjoy snowshoeing to a lookout over the lake, however that adventure was shortly lived given the -34 degree temperature outside!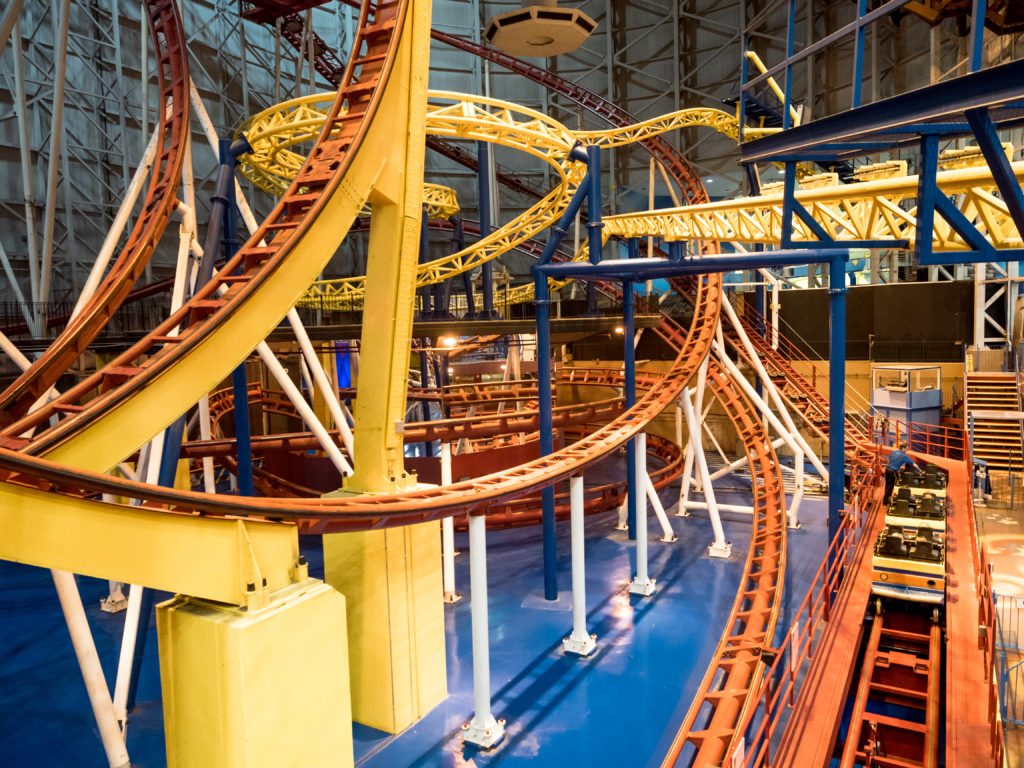 Ride the World's Largest Indoors Rollercoaster
If you chance upon a cold front whilst in town then fear not, there are plenty of indoors activities to keep you entertained! Simply make your way to the West Edmonton Mall (North America's largest mall) for endless options. You can choose to visit Galaxyland and ride the world's largest indoor rollercoaster, skate on the ice rink, visit the (huge) indoor waterpark, head to the movie theatres, see a live show, or just shop til you drop.
8882 170 St NW, Edmonton
Visit the Ice Castle
Last but not least, a winter visit comes with the opportunity to visit an ice castle! The founder of Canada's ice castles originally built the first creation for his kids to enjoy, but has since expanded to six castles. If you luck out with the weather like me, make sure to find the outdoor fire in the centre of the castle (which is inevitably where I ended up for much of the visit!)
9330 Groat Road NW, Edmonton // Closed Tuesdays
Next Up: Jasper, Lake Louise & Banff!
This trip was possible thanks to Travel Alberta who flew me out to enjoy the Provence. This is not a paid sponsorship and all opinions are my own, based on my (wonderful) experience in Edmonton! Thank you to all the lovely people encountered on this portion of the trip!