Moscow has become famous for its extravagant cafes of ornate interiors and plush furniture where chic Muscovites come to socialise. Speciality coffee is new to the city but there are now a handful of places focusing on expertly crafted coffee. This list has them all covered, from the speciality coffee shops to the historic cafes…and everything in between! Here are the coffee shops you must visit in Moscow.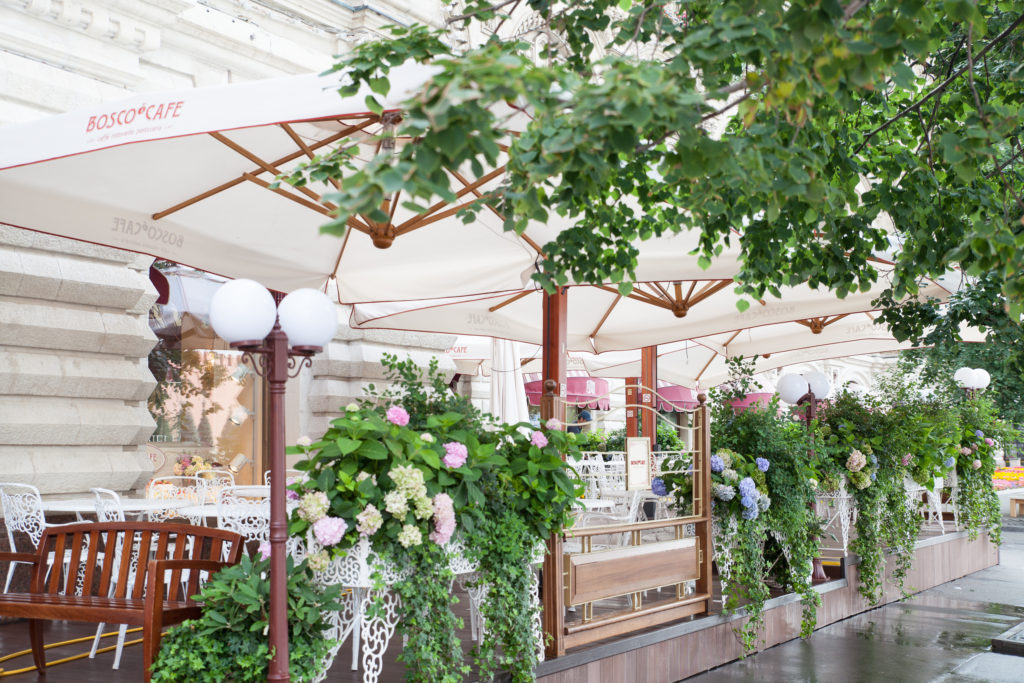 Bosco Café
Located on Red Square, Bosco café is perfectly situated for a coffee pause after exploring the neighbouring sites of St Basil's cathedral and Lenin's tomb. This cafe is idyllic on a summer's day with its sun-soaked terraced overflowing with beautiful hydrangeas.
Red Square, 3, ГУМ, Moscow, Russia, 109012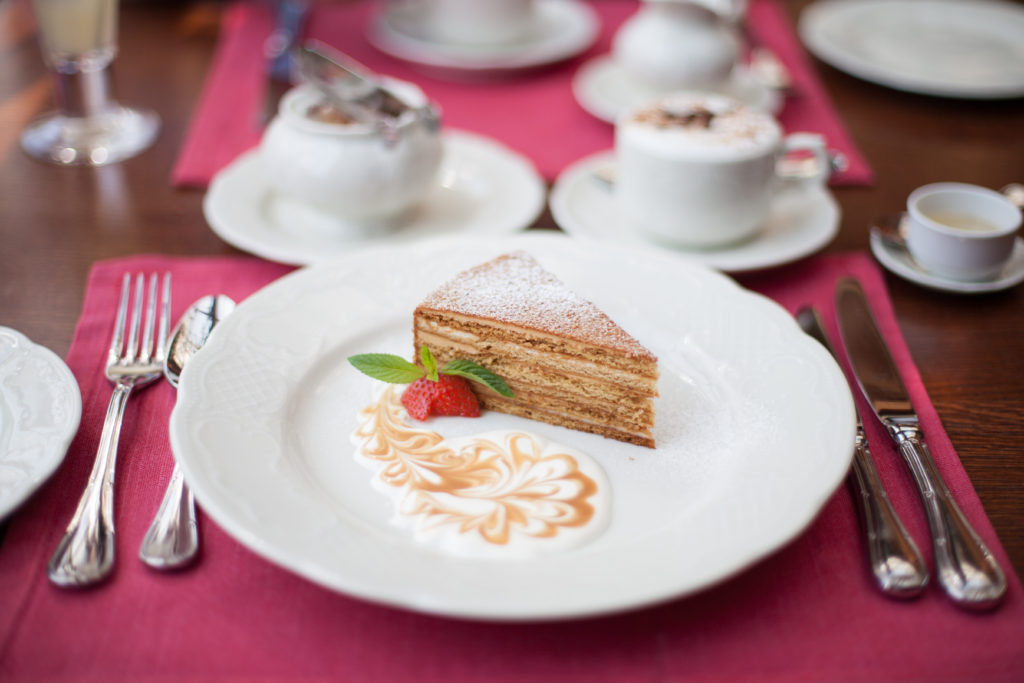 Cafe Pushkin
Named after the famous Russian poet Alexander Pushkin, this book-lined café has become somewhat of an institute in Moscow. Locals and tourists alike come here for the menu of traditional Russian dishes and elaborate desserts. If you kindly ask for a tour, one of the suited waiters will show you around and tell you all about the café's history.
Tverskoy Blvd, 26А, Moscow, Russia, 125009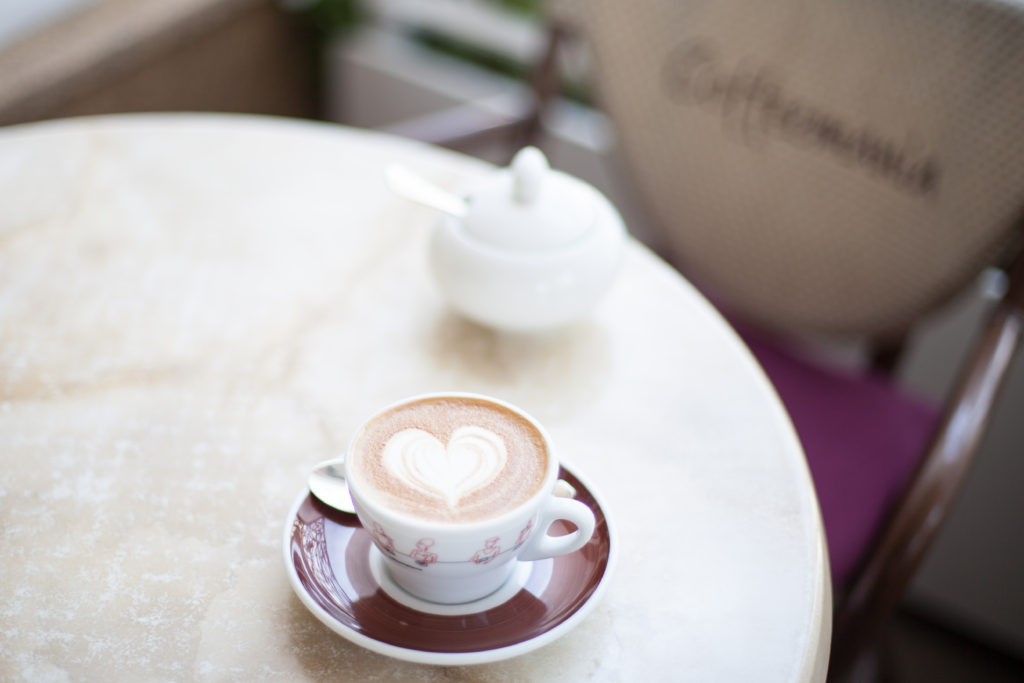 Coffee Mania
Coffeemania is recognized by Muscovites as the best coffee shop in Moscow selling stellar speciality coffee all over the city. The trained baristas have a handful of awards under their belts such as Gold, Silver and Bronze at the Russian Latte Art Championship.
Red Square, 3, 2 этаж, Moscow, Russia, 109012 & various other locations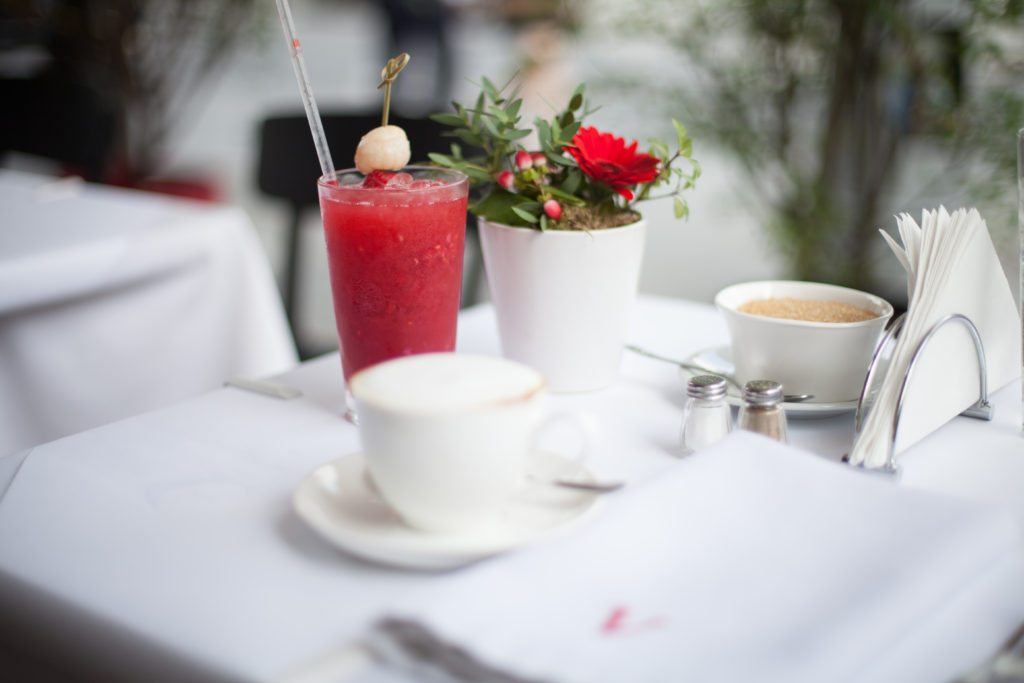 Vogue Café
This is where all of the most fashionable Muscovites come for a coffee break in between shopping in the high-end shops in the surrounding area. The menu has everything from creamy cappuccinos to superior cocktails.
ul. Kuznetskiy Most, 7/9, Moscow, Russia
Bar BQ Café
Located in between Red Square and the entrance to the Kremlin is Bar BQ café, a popular spot to grab a caffeinated drink and a bite to eat in between sightseeing. The café is always buzzing with people who are enjoying the relaxed atmosphere and American-inspired menu.
Manege Sq, 1, стр. 2, Moscow, Russia, 109012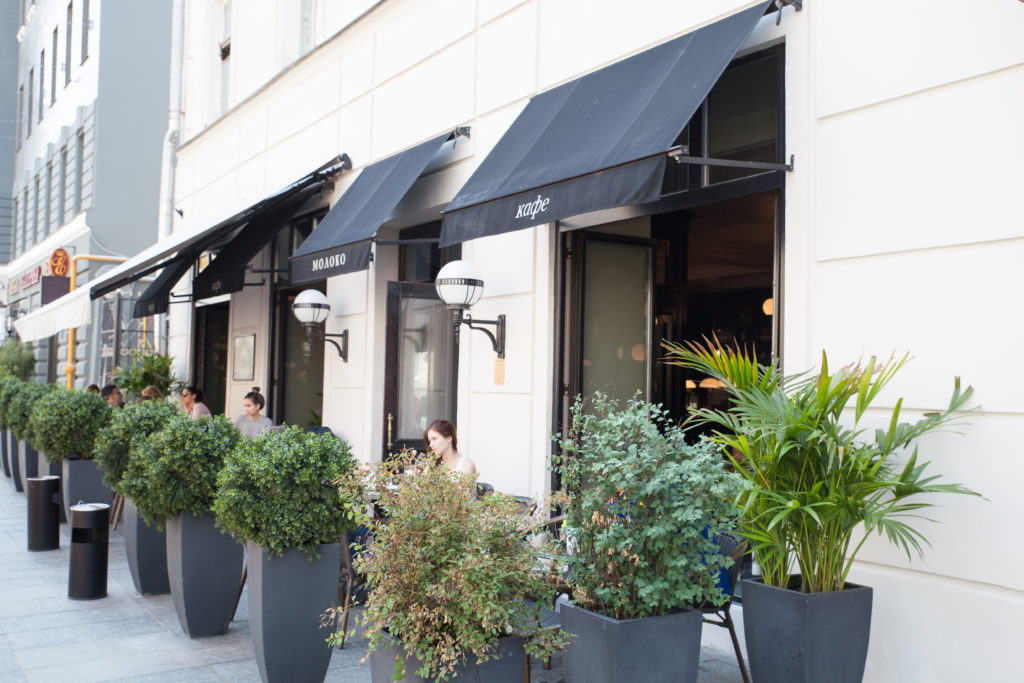 Cafe Milk
Once a Soviet-era dairy shop selling fresh milk to the locals, Café Milk has recently been transformed into a café serving excellent coffee. This chic café of black and white interiors and plush furniture has become a popular spot for those shopping in the area. They offer an extensive tea menu as well as a delightful breakfast menu.
ul. Bolshaya Dmitrovka, 7/5, стр. 5, Moscow, Russia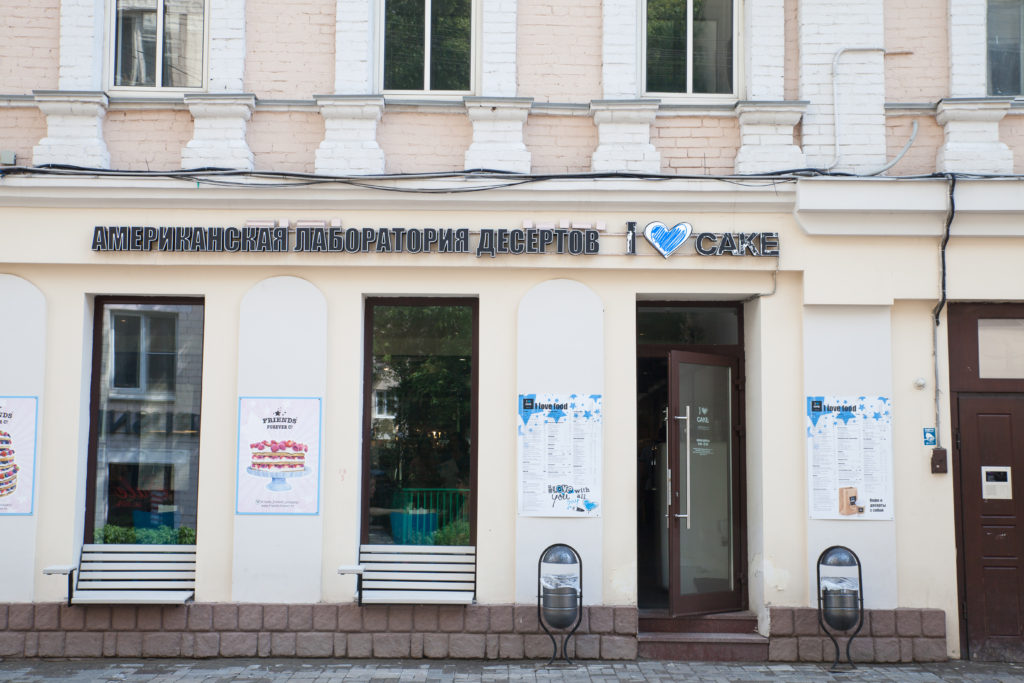 I love Cake
If you're a sweet tooth then you'll be a big fan of this café specializing in all things sugary. Delights such as American pancakes and waffles are served all day long meaning you can stop in for something sweet any time of the day. Their cake menu is as extensive as the name implies so there is bound to be something which will take your fancy.
Bolshoy Patriarshiy per., 4, Moscow, Russia, 123001
Follow us on Instagram for more travel inspiration!