A visit to the Danish capital can be one of two things: a short stay to see what all the fuss is about or a short (informed) stay to see and do as much as you can in Copenhagen before you escape the sky high prices and head back inland in Europe. If you're not on a budget you couldn't really spend too much time in this charming city, though if you only have a few days here is everything you should see and do in that time!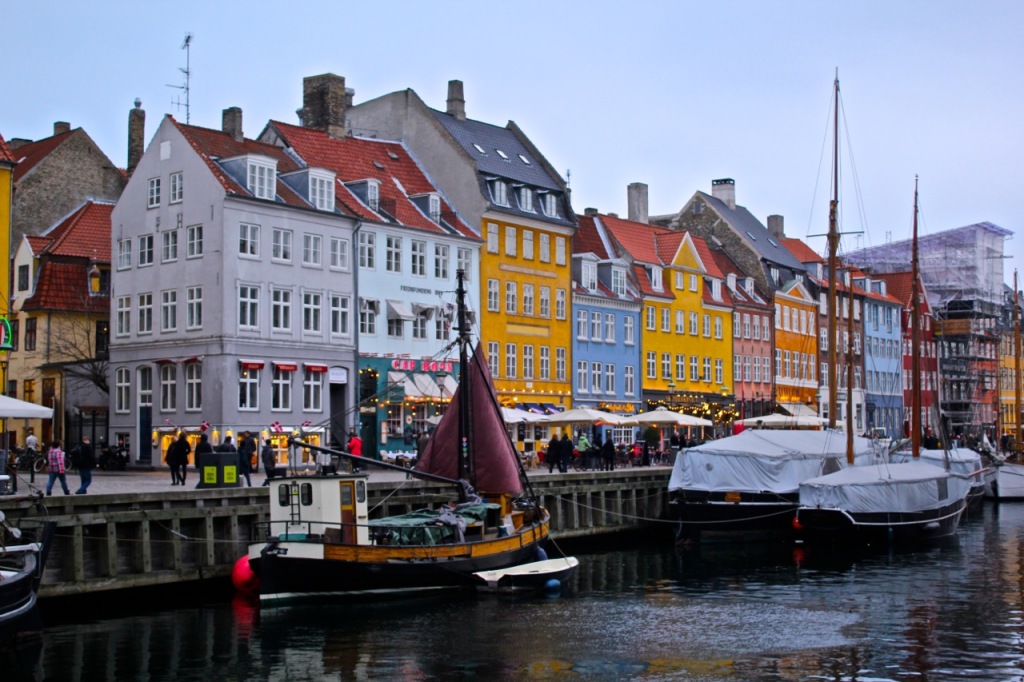 1. Nyhavn
You know those colourful houses along the waterfront that have (probably) convinced you that you simply must visit Copenhagen!? That would be Nyhavn. Come along in the day to see it in a calm setting but be sure to return in the late afternoon to watch the sun set and cozy up with a blanket and hot cocoa for the evening.
2. Eat (many) Danish Pastries
This really needs no explanation.
3. Make friends with a Dane
One of the things that really made my trip to Copenhagen so special (okay, THE thing) was making friends with a Dane who showed me around for a few days. This made my visit so much more enjoyable, authentic and memorable!
4. Visit Freetown Christiania
If you're up for something a little different then you will certainly find that and more in Freetown Christiania. Although the Danes can appear a little uptight and strict, you'll see the other side of the spectrum here in self-governed Christiania.
5. Tivoli Gardens
This amusement park is unlike any other – oh, and it is located right in the centre of town! The gardens are gorgeous and the rides make it more than worth your while. For a day of fun, look nowhere else.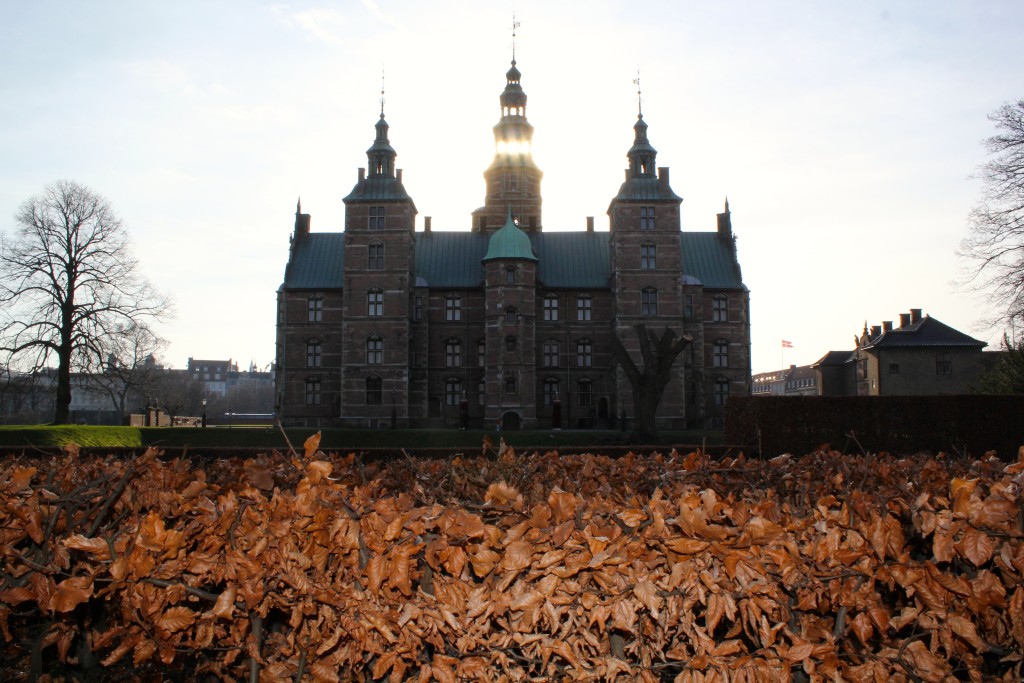 6. Rosenberg Castle Gardens
Pictured above, the Rosenberg Castle gardens offer a different experience throughout the seasons. It is quite centrally located and full of little pockets to bury yourself in a book.
7. Visit Torvehallerne Market
If you're looking for something a little more localised, head to this market for gourmet delicacies and casual eats.
8. Row a boat in Frederiksberg Gardens
Because what could seem more charming than rowing a boat down a gorgeous lake in gorgeous surrounds!?
9. Eat Cheesecake at Bertels Salon Kompagnistæde
Arguably the best cheesecake and coffee combo in town.
10. Ride a bike around the city
So they say — when in Rome! When in Copenhagen, do as the Danes do and ride a bike around the city for the day. Not only is this the best way to get around but also the most economical!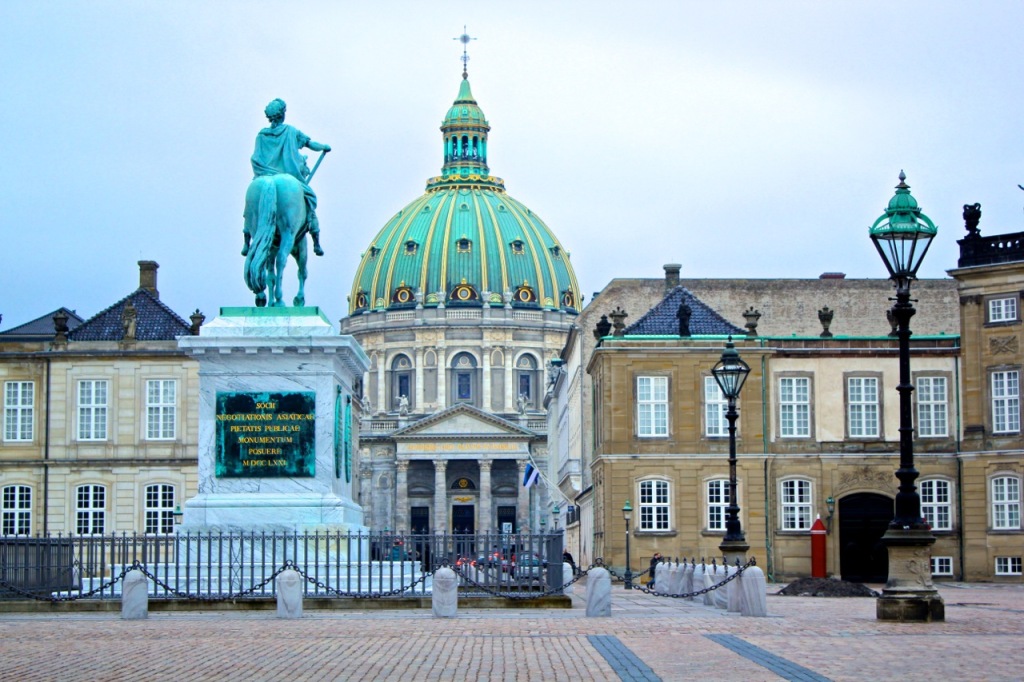 11. Christiansborg Palace
If you're interest in Danish royalty or just willing to visit to admire the palatial proportions, Christiansborg is centrally located and worthy of a visit.
12. Ny Carlsberg Glyptotek
There are a number of museums in Copenhagen but this one in particular grabbed our attention and surely will be your choice of the bunch, too. The collection is striking but the interior is enough reason to visit in itself.
13. Eat a Snegl
The name itself deems a "snegl" worthy of trying as it resembles a snail in shape, takes the form of puff pastry and is generously covered in cinnamon and sugar. Yes, really.
14. Visit the Church of our Saviour
If you're interested in churches (they can be quite overdone throughout a larger Europe itinerary), then one to go out of your way for is the Church of our Saviour, a baroque 17th-century structure with a delicate and intricate interior.
15. Try a Flødeboller
Three words: just do it. Also, do it more than once. Do it thrice or even more. The rough English translation is "cream balls", though that doesn't really do it justice. There are many different flavours and spins on the classic so be sure to try a few.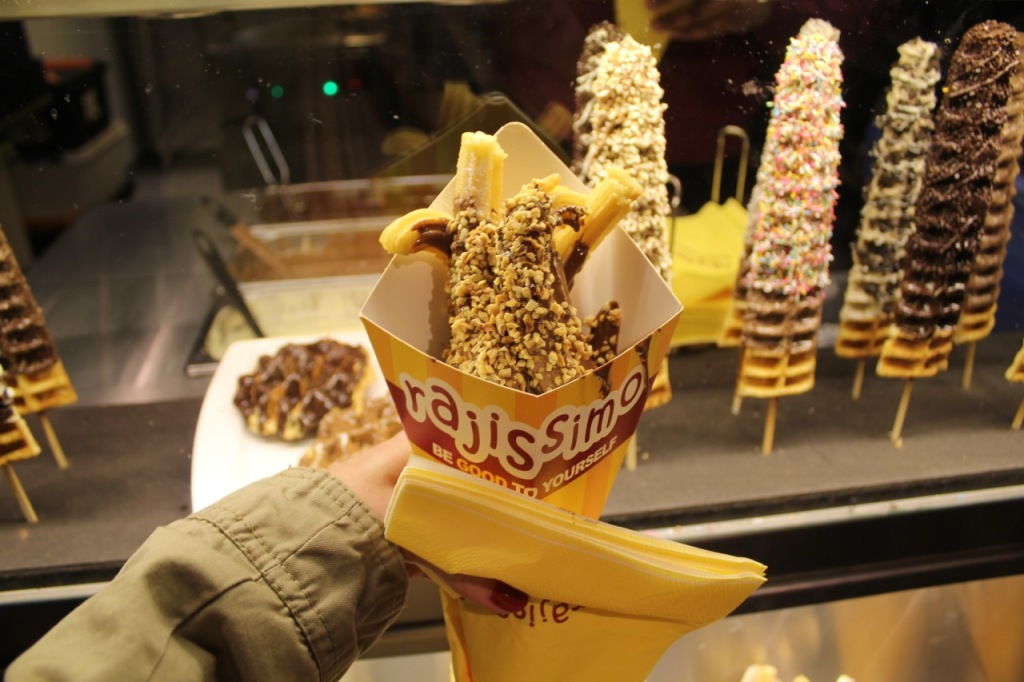 16. Eat the Street
As we all know, Copenhagen is incredibly expensive, especially in comparison to other European capitals. A great way to skip the hefty prices is to eat the street (street food stalls are in abundance) – starting with these delicious churros on the main shopping street!
17. Amalienborg
This impressive palace is the winter home of the Danish royal family and is certainly worth a visit whilst in the city. Be sure to snap some photos with the (very) serious guards!
18. Splash out on a night at Geranium
Although one of the most expensive restaurants in the city, a night at Geranium would be one to remember for your lifetime. Gastronomy is a huge part of modern day culture in the Scandinavian countries and Copenhagen is no exception. Be sure to book ahead and set aside plenty of cash to foot the bill.
19. Frederik's Church
Also known as the marble church, this is a great site to stop at if you've ticked all of the above off the list.
20. Climb to the top of Rundetårn
This 17th-century tower (known as the round tower) offers great views over the city for 25DDK.