I've always wanted to explore Arabia. Magic carpets, genies in bottles, magical kingdoms and desert crossings on camel's back. Idyllic as it may sound, this is the ancient Arabia that you can still find today if you're eager to find it.
But first of all, some fast facts to set the scene. Arabia (or more tamely known as the Arabian Peninsula) consists of the following countries: Oman, Yemen, Qatar, the United Arab Emirates, Saudi Arabia, Bahrain, Kuwait and some parts of Southern Iran and Jordan.
Of course this might instantly cause some concern for travellers, given the ongoing outbreaks of civil war and unrest in some parts of the Middle East, of which the Arabian Peninsula is a part of. But fear not! I was on a very safe journey through Arabia as I cruised from port to port on the 7 night Arabian Peninsula Cruise with MSC Cruises. Besides, its important to note that when a region is undergoing periods of unrest, it does not mean the entire region is unsafe to travel to. Moreover, a particular country may be pitched in the media as 'unsafe to travel to', however it is still important to note that the unrest in any given country is likely to be contained to specific areas, not the country as a whole.
Politics aside, this would be my first ever cruise (of which I will write another blog post on very soon), an experience in and of itself. As a solo female traveller who, despite some outbreaks in neighbouring Yemen at the time of travel, REALLY wanted to travel to this part of the world, this was undoubtedly the safest and most comfortable way to see and experience these countries. There are also very strong cultural differences between what I know in the Western world and what is acceptable and even lawful in the Islamic world, so as a solo (and particularly solo female) traveller, joining a pre-arranged group tour or cruise is by far the best way to have peace of mind when travelling to this part of the world.

The Itinerary
Dubai – Abu Dhabi – Khor Al Fakkan – Muscat – Khasab
Dubai, UAE
The cruise departed from Dubai, one of the world's fastest growing cities that has literally popped up out of nowhere on the Arabian Peninsula. Ask any traveller who has been to Dubai in their travels some years ago and returned in the present day – this city is constantly changing at a rapid pace. I had already visited Dubai a few times prior to this trip, so I instead chose to arrive on the day of departure – a few hours before boarding time in order to get comfortable on the ship before departure. Once checked in to my 10th deck balcony suite, I wasted no time in checking out the panoramic casual dining on deck 13 – also known as the open-20-hours-a-day buffet. A.k.a where you'd find me throughout the journey if I wasn't on shore exploring.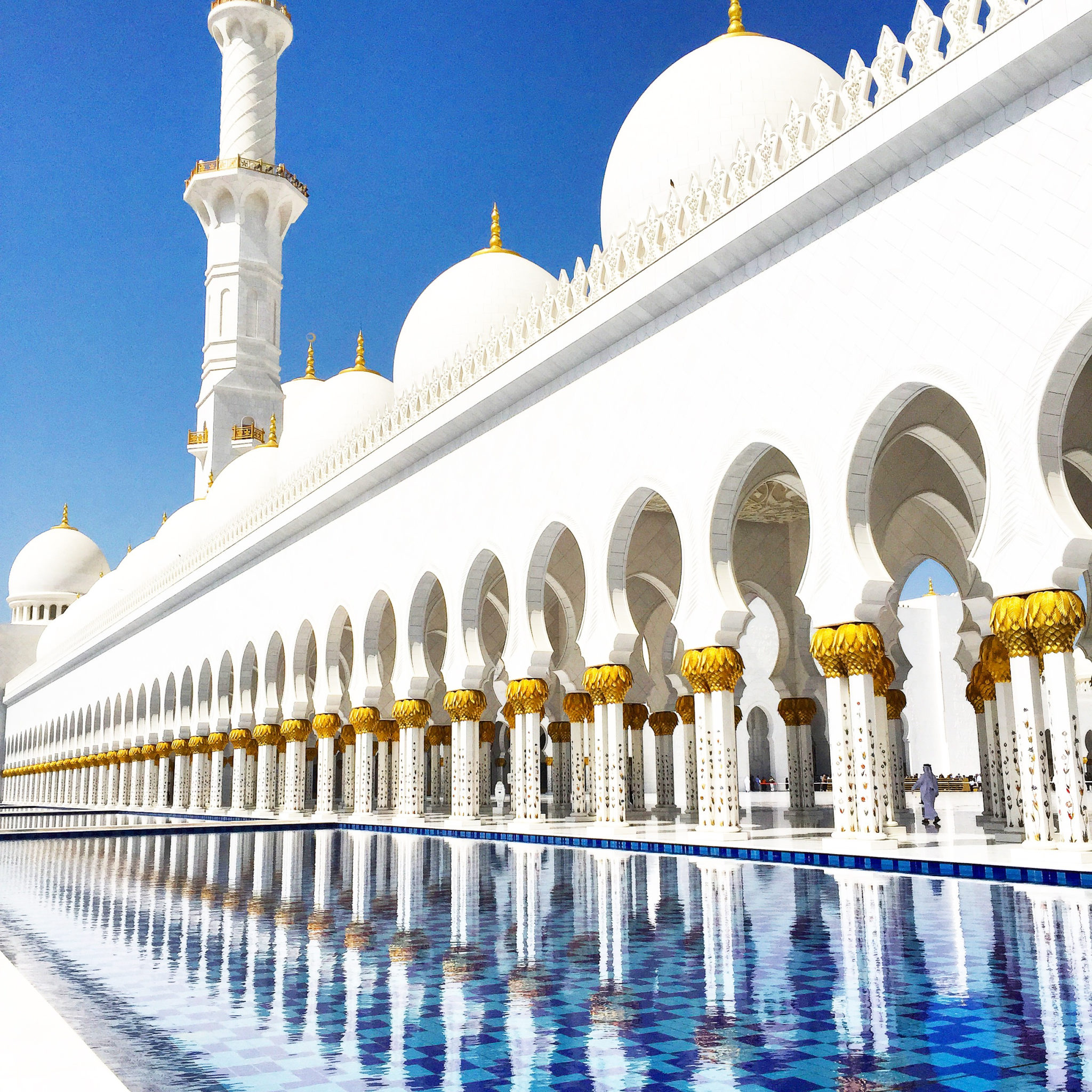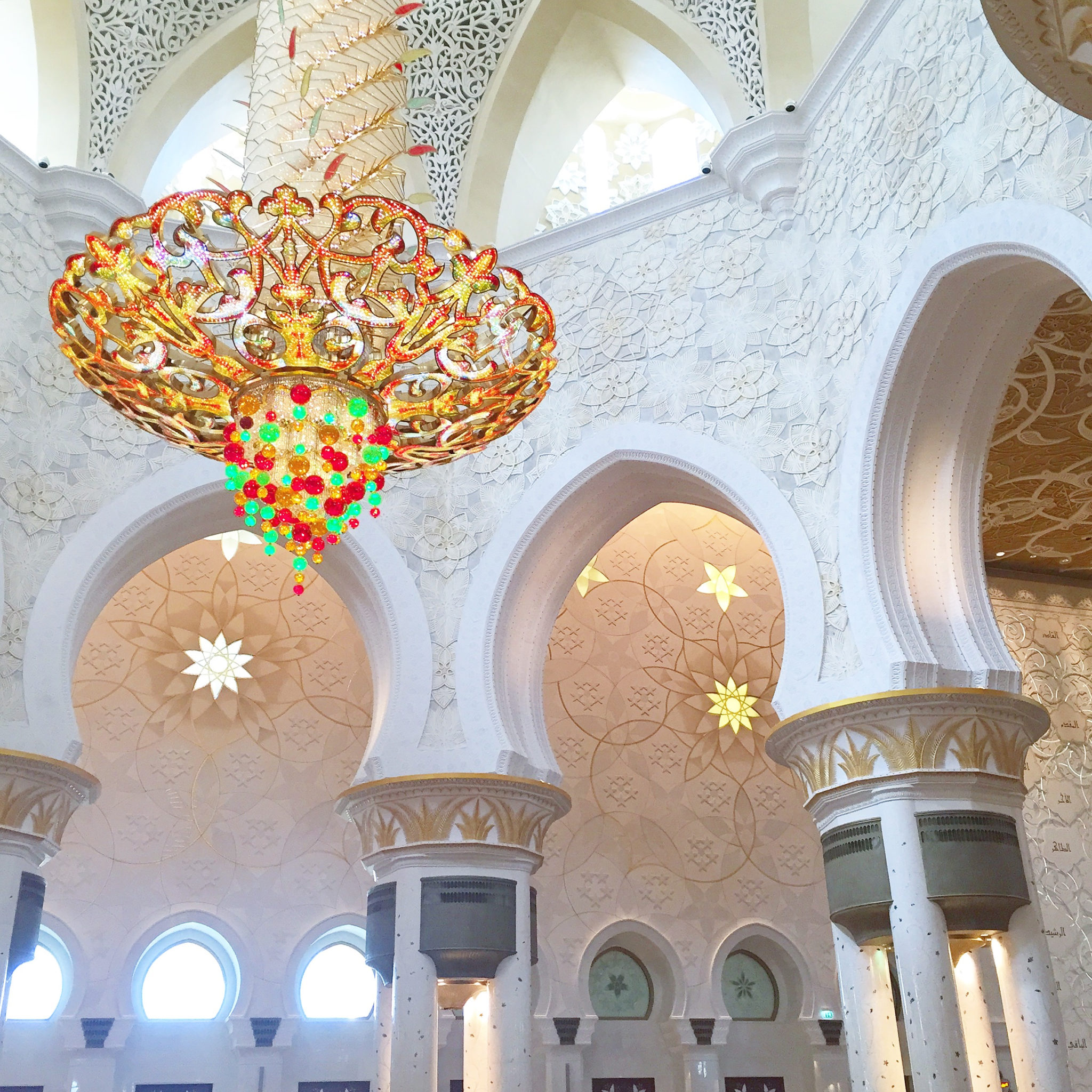 Abu Dhabi, UAE
On day 2 we arrived in Abu Dhabi, a city I had only been able to explore once before two years prior. We arrived in the early hours of the morning and I wasted no time hopping in a taxi and heading straight for the Grand Mosque. On my previous visit I was unable to enter the Mosque as I was in Abu Dhabi during Ramadan – the ninth month of the Islamic Calendar, which Muslims worldwide observe as the month fasting. The pictures tell more than words ever could, so I'll leave it up to you to decide whether you will place this on your bucket list – though I would highly recommend you do! It is by far one of the most impressive religious sites I have had the pleasure of visiting. Be advised that strict dress codes apply, however if you are not covered correctly (particularly women need to cover the head, wrists and ankles), then there is the alternative option to hire an abaya free of charge. After the Mosque I spent the afternoon at the Emirates Palace indulging in high tea as one of the prearranged onshore excursions with the cruise line.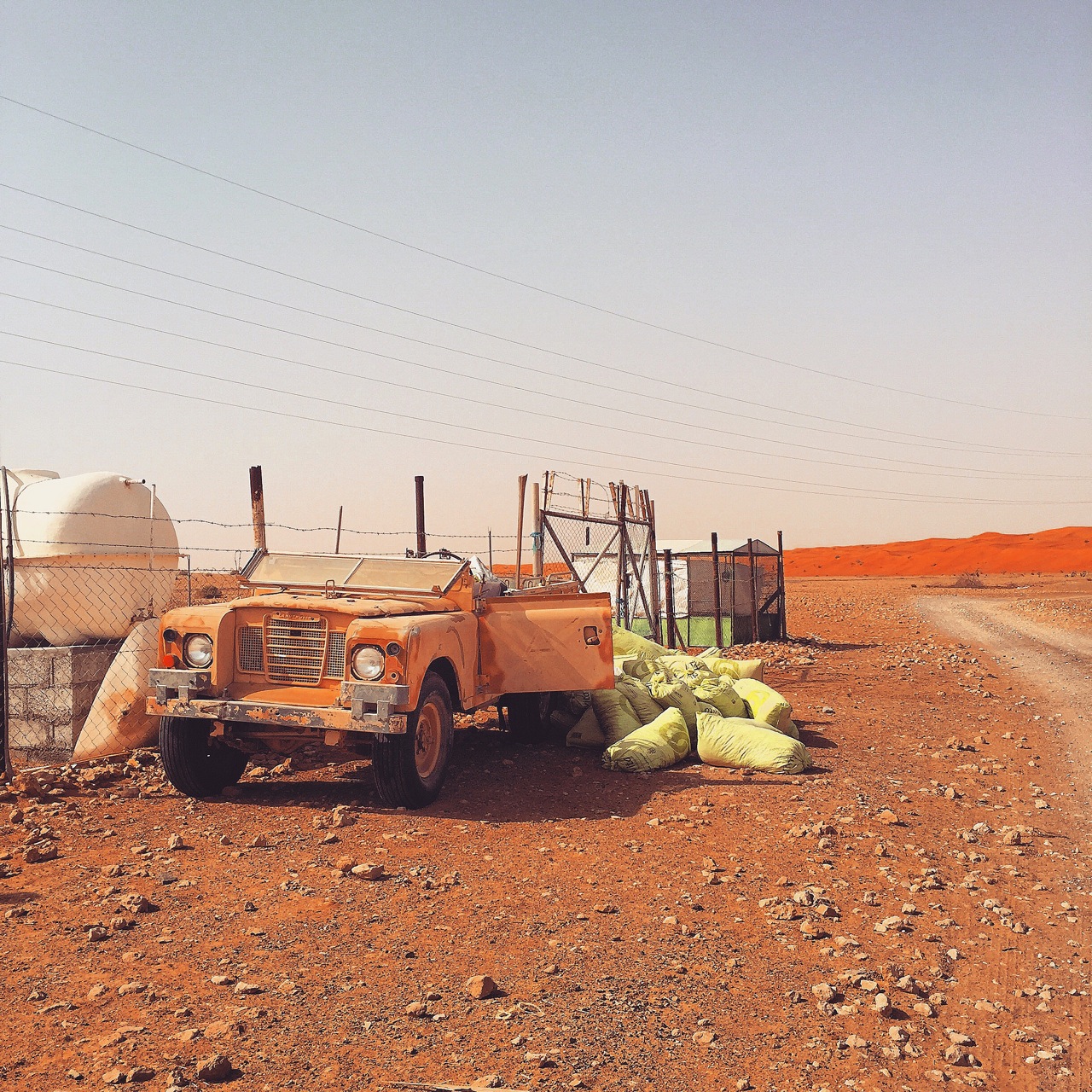 Khor Al Fakkan, Sharjah, UAE
I had one thing in mind when I arrived in Khor Al Fakkan: dune bashing. As an iconic desert experience that you can only enjoy in a few places around the world, I knew this activity would have to be on my Arabia bucket list. The day was pretty straight forward: drive to the desert, drive around the dunes, stop for some photos, return to the ship later that afternoon. Needless to say it was a lot of fun!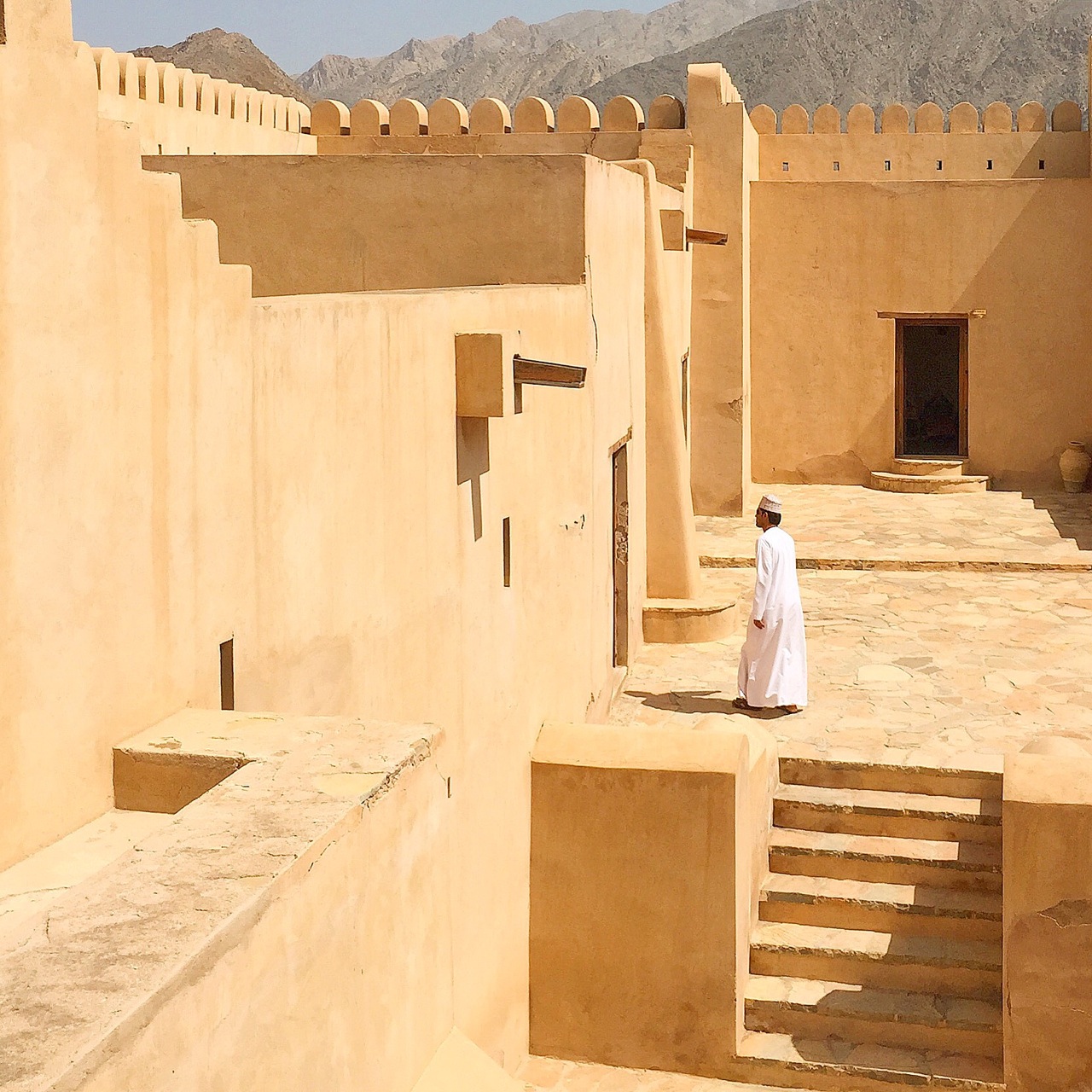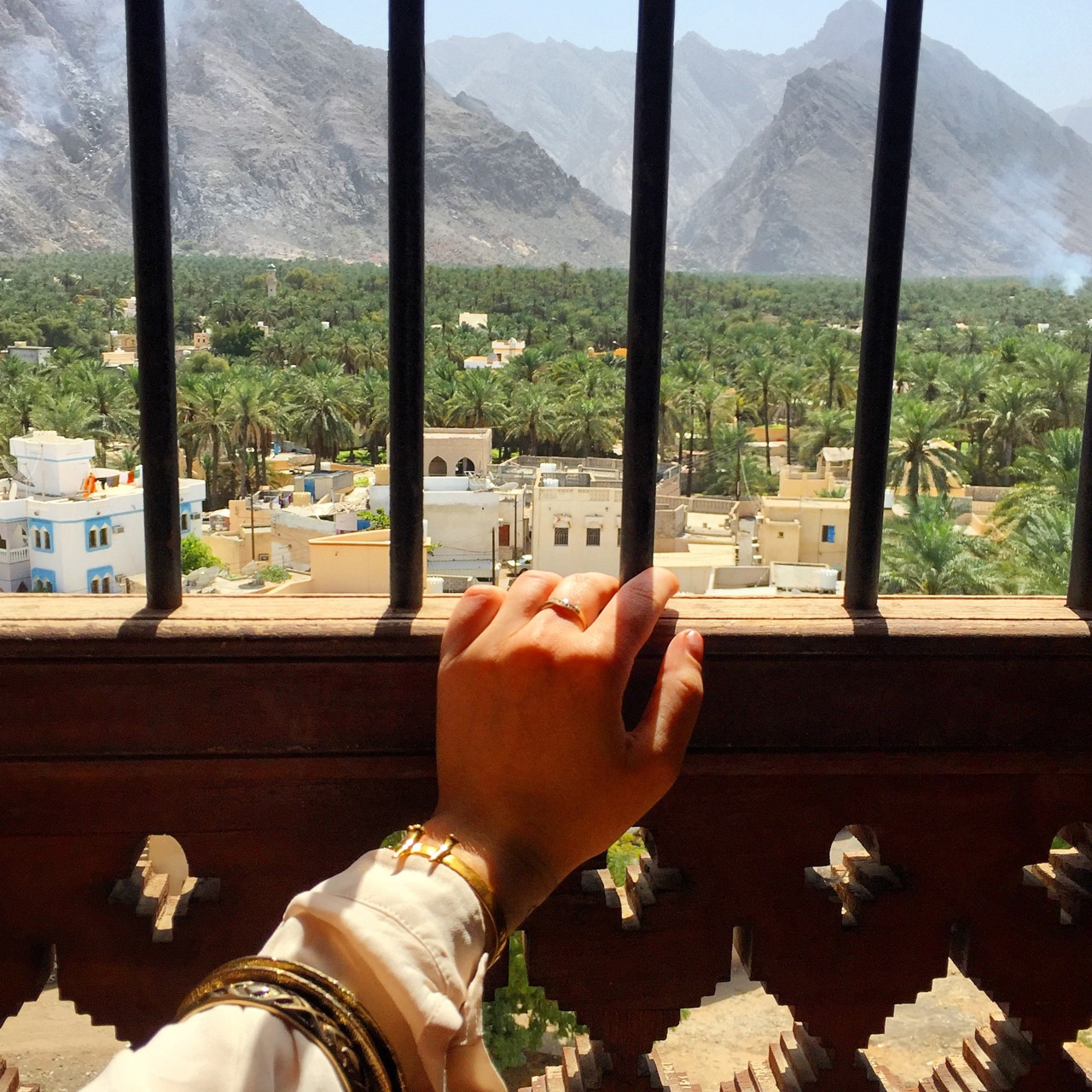 Muscat, Oman
The capital city of Oman, Muscat, has for a long time been on my travel radar — and I'm glad to say it didn't disappoint! With just one day to explore the city, I again chose to hit the ground running and embark on an 8 hour city tour that would also venture into the desert to see the Nahkal Fort, a 3rd Century pre-Islamic Fort that sits 60 metres above ground. Impressive.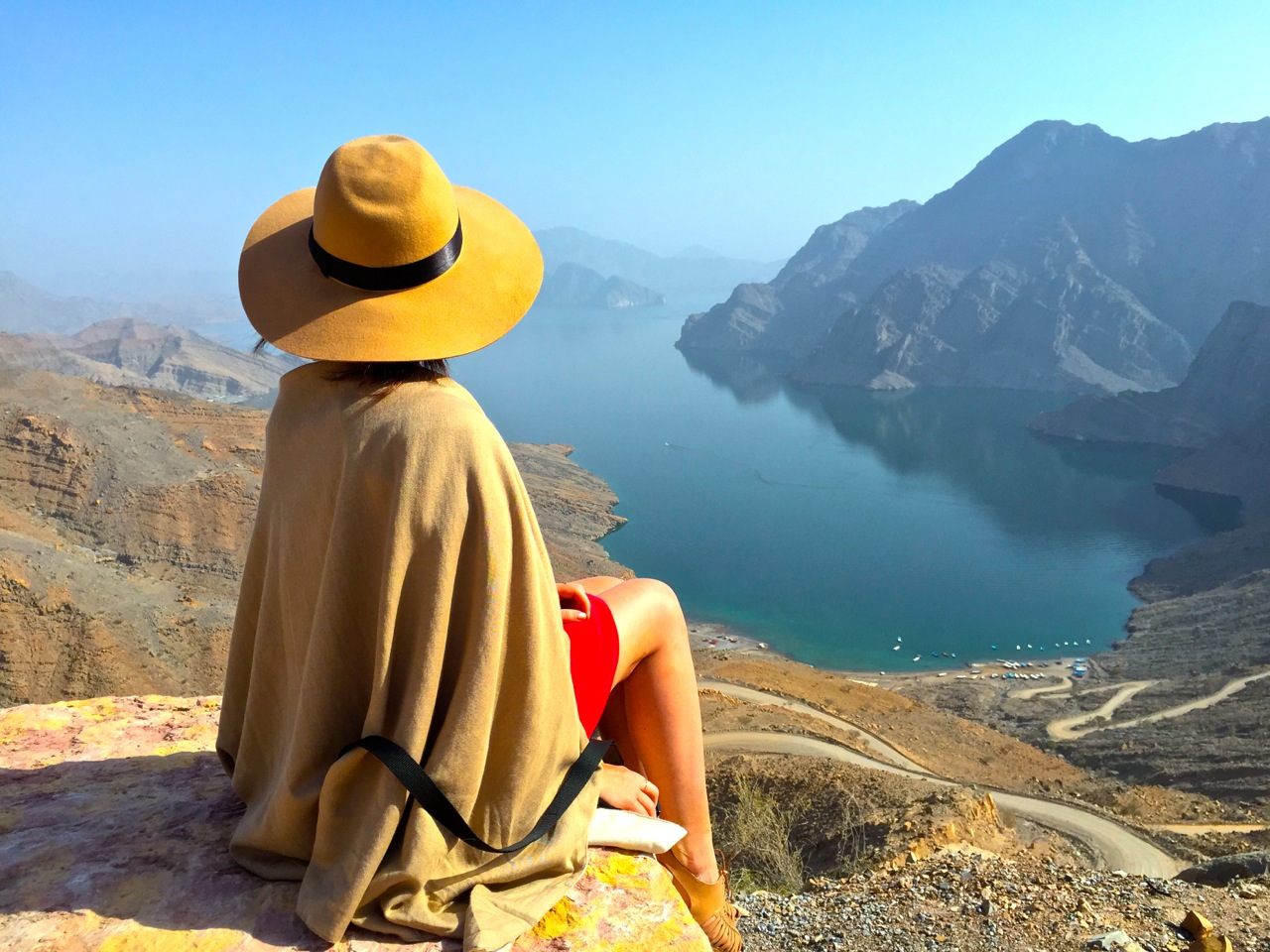 Khasab, Oman
The final port we docked in was the coastal town of Khasab. Because I knew I would probably only visit this town once in my life, I shook off the tiredness from the jampacked itinerary I had experienced thus far and jumped in a 4×4 bound for stunning views of the fjords and Oman mountains. Better known as the "Norway of Arabia", this location completely took me by surprise and I'd go so far as to say it is one of the best views I have ever experienced in all my travels. One for the bucket list!
Dubai
At the end of the cruise I had one further day to enjoy Dubai. I chose to spend this doing one of my favourite things: eating Arabic pastries. In the evening I enjoyed a 'Dinner in the Dunes' night adventure and was lucky enough to get caught up in a sandstorm (I say lucky because after all its all a part of the experience!!!).
The price for this 7 night cruise is from $649 pp, twin share. Single supplements apply.
I was extremely fortunate to experience this 7 night cruise with MSC Cruises as a guest in celebration of the MSC Orchestra maiden voyage to Australia. My opinion is as always my own.