Haven't heard of Scottsdale Arizona? Neither had I until a recent visit to the affluent neighbouring city of Phoenix with Experience Scottsdale for the Summer lovin' in Scottsdale campaign. Myself and a few other bloggers from around the USA were invited to experience the culinary bites and cultural delights of Scottsdale in the lead up to summer. Here are a few highlights from my trip…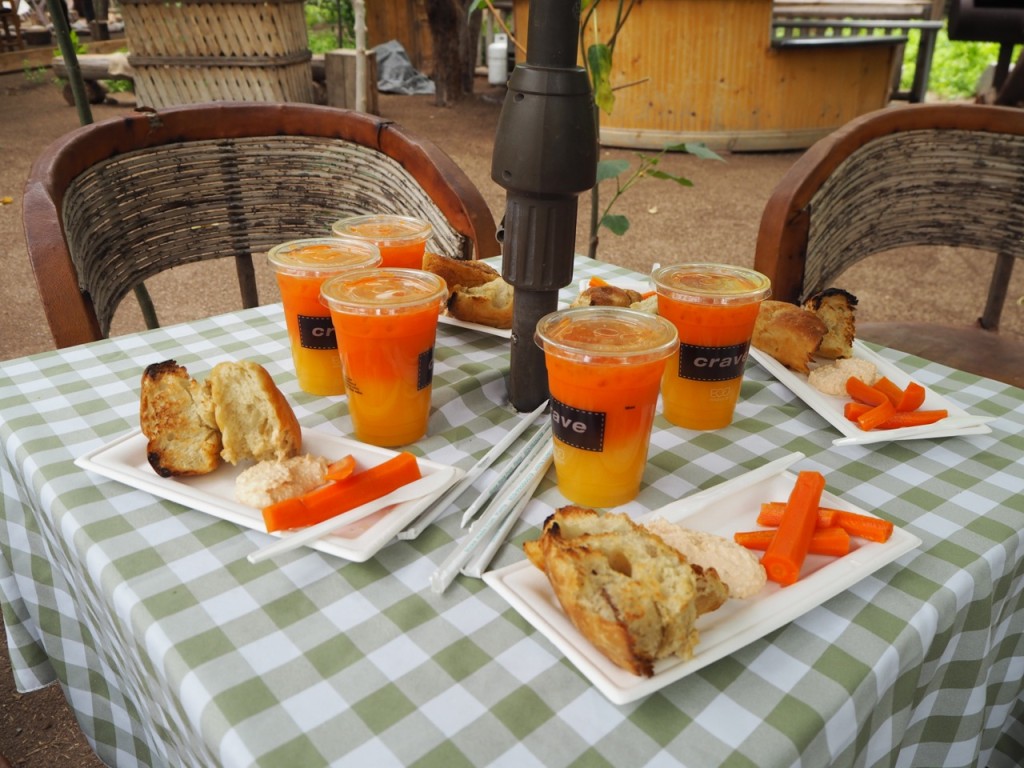 Eating my Way around Scottsdale
There are a few things Scottsdale is known for: luxury hotels, amazing art scene, and indulgent eateries. With my stomach prepared (it's always prepared), I set off on a mission to try a bit of this, a bit of that, and all of everything while I ate my way around Scottsdale. Here are my top picks: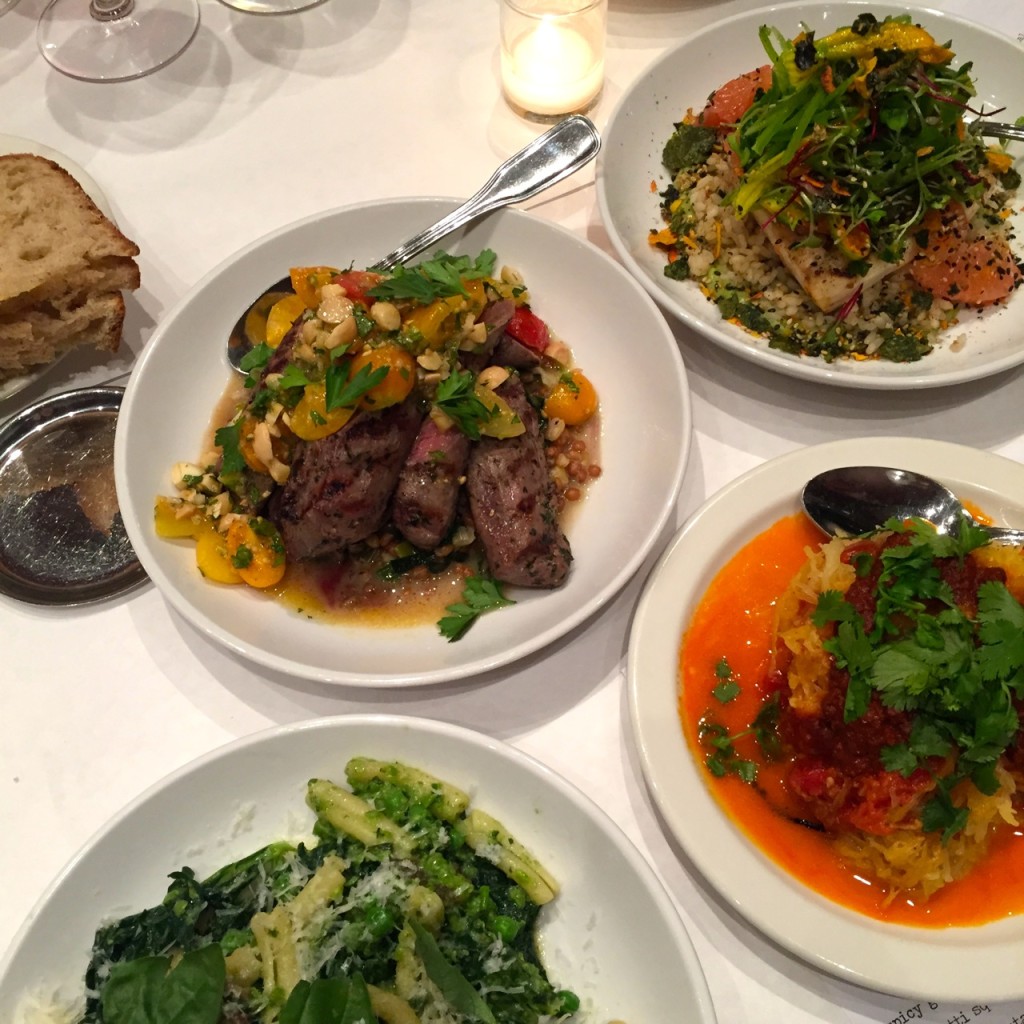 FnB Restaurant
You can't come to Scottsdale without reserving a table at FnB restaurant. But there are a few simple rules to follow in order to enjoy the experience the way it was created for its' customers…
First, come with a few people. The menu is all too good not to try a handful of dishes. To best enjoy the menu to its' full extent, order your meals family style (aka sharing is caring).
Second, come with an empty stomach. The portion sizes are generous without being over-indulgent, but the food is hearty and wholesome. There's no chance you'll leave on an empty stomach.
Third, do not miss the butterscotch pudding at the end of your meal. I repeat: do. not. walk. out. until. you. have. consumed. said. dessert. It really is that good!
7125 E. 5th Avenue, Suite 29, Scottsdale AZ
480-284-4777
www.fnbrestaurant.com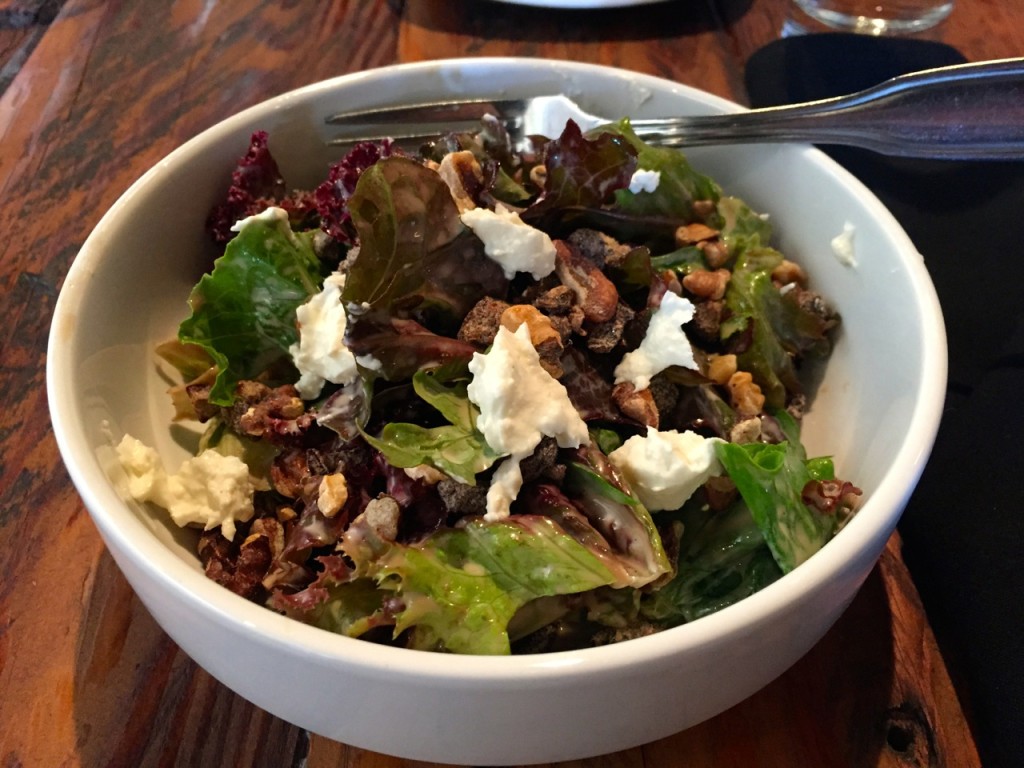 Bink's Restaurant
I had heard great things before arriving to Bink's and every single great thing I heard was more than true. This restaurant is a great option for lunch or dinner, just be sure not to miss the complimentary bread + butter. This is no ordinary bread/butter combo – you'll soon see why. The creamy Madagascan butter melts on the warm, cushiony bread like it was just MADE FOR YOU. It really is unreal. I can highly recommend the salads if you're after a light bite – they're delicious, nutritious, and again, just delicious.
6107 N. Scottsdale Rd., Scottsdale AZ
480-664-9238
www.binksscottsdale.com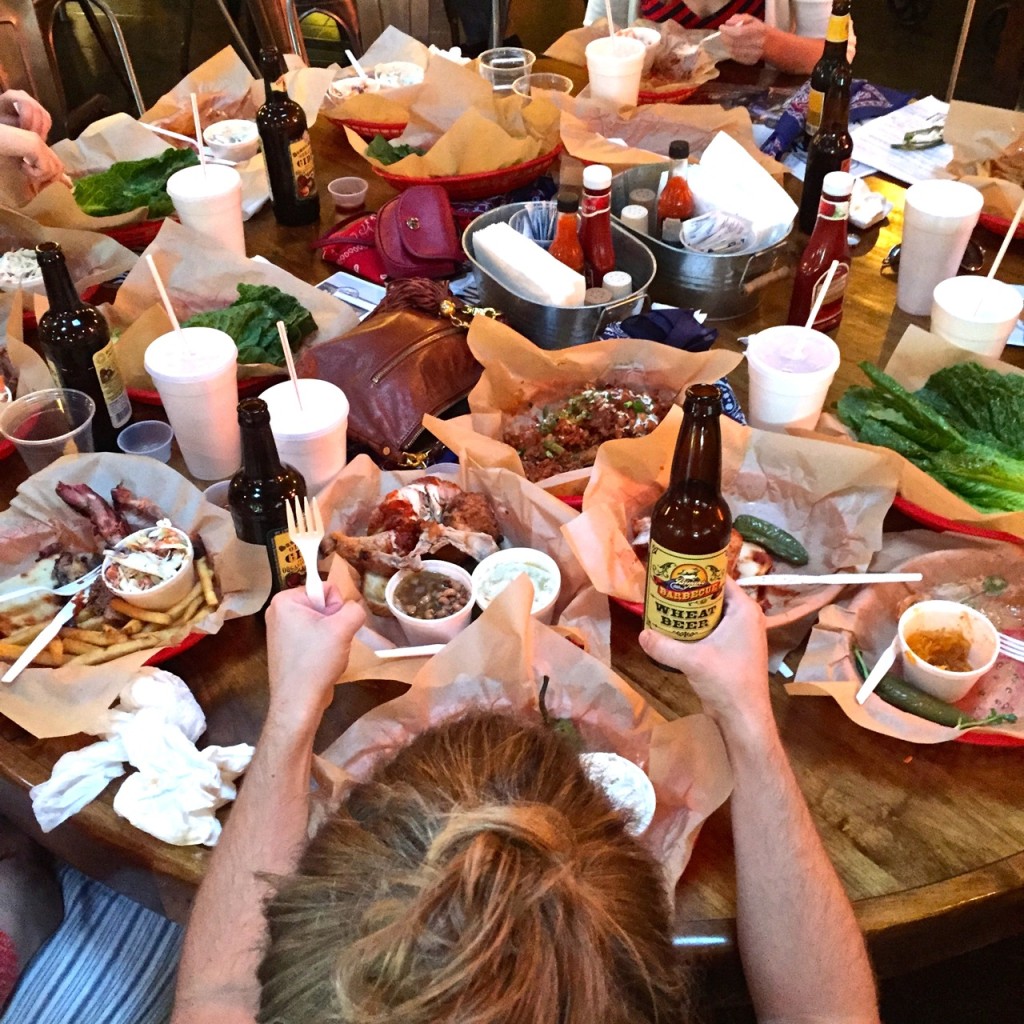 Bryan's Black Mountain BBQ
Coming to a BBQ as a vegetarian is one of those 'just smile even though you hate it and do it anyway' type deals. But woah – there – cowboy … I could not have been more wrong. Despite having very minimal on the menu for veggies, the dishes they do do are out-of-this-world bursting with flavour. The pulled squash will have you drooling for more, but don't be too quick to make a second order as you'll need to save room for dessert (in the form of a cookie ice cream sandwich, a creation that I'm sure was sent directly from heaven to grace you with its' presence. Heavenly.).
6130 E. Cave Creek Rd #2, Cave Creek AZ
480-585-3039
www.bryansbbq.com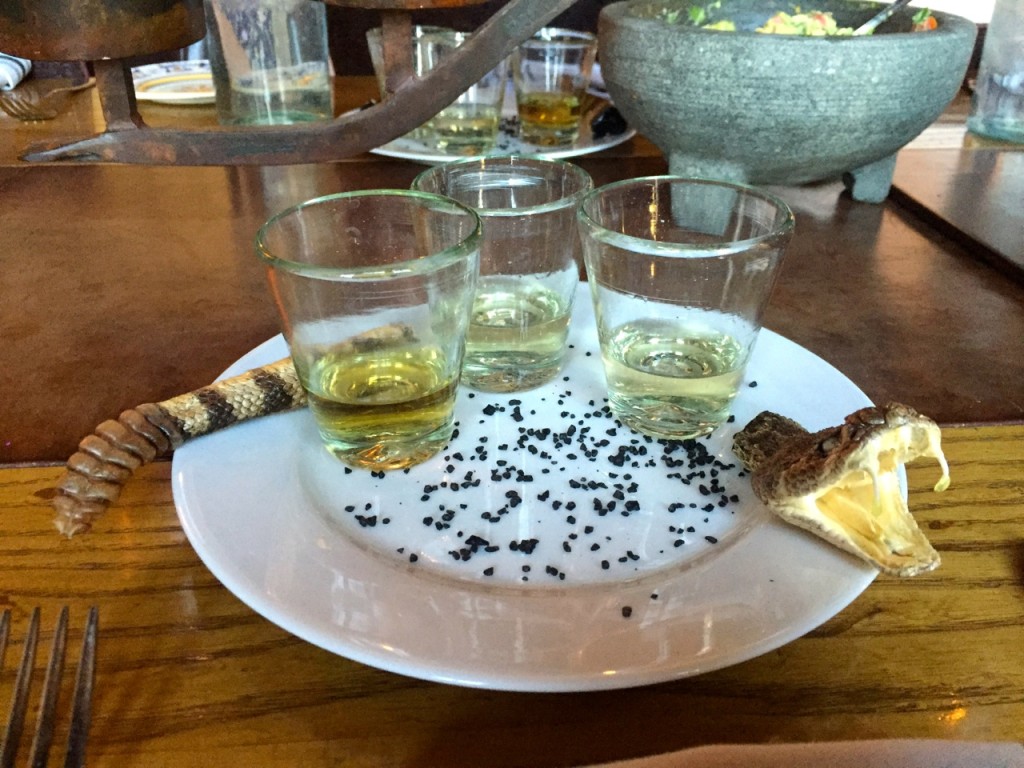 La Hacienda
In my opinion there are two types of Mexican: authentic and absurdly Americanised. It should come at no surprise that I prefer, much less will only eat, the former. La Hacienda was a refreshing experience of authentic, flavoursome Mexican food – so good that I'm dubbing it to be the best Mexican food I have tasted in my life. Don't miss the guacamole – it's the kick start you need. Just be sure to constrain yourself, it's difficult to stop once you've started!
7575 E Princess Drive, Scottsdale AZ
480-585-4848
www.fairmont.com/scottsdale/dining/la-hacienda
Arizona Food Tours
Now if you really want to experience and eat your way around the Scottsdale food scene, the folks over at Arizona Food Tours have got you covered. Tour stops include the renowned Grimaldi's Pizza (yes, that pizza place in NYC); Rusty Spur Saloon; 5th and Wine; and many more. Needless to say, come hungry!
www.arizonafoodtours.com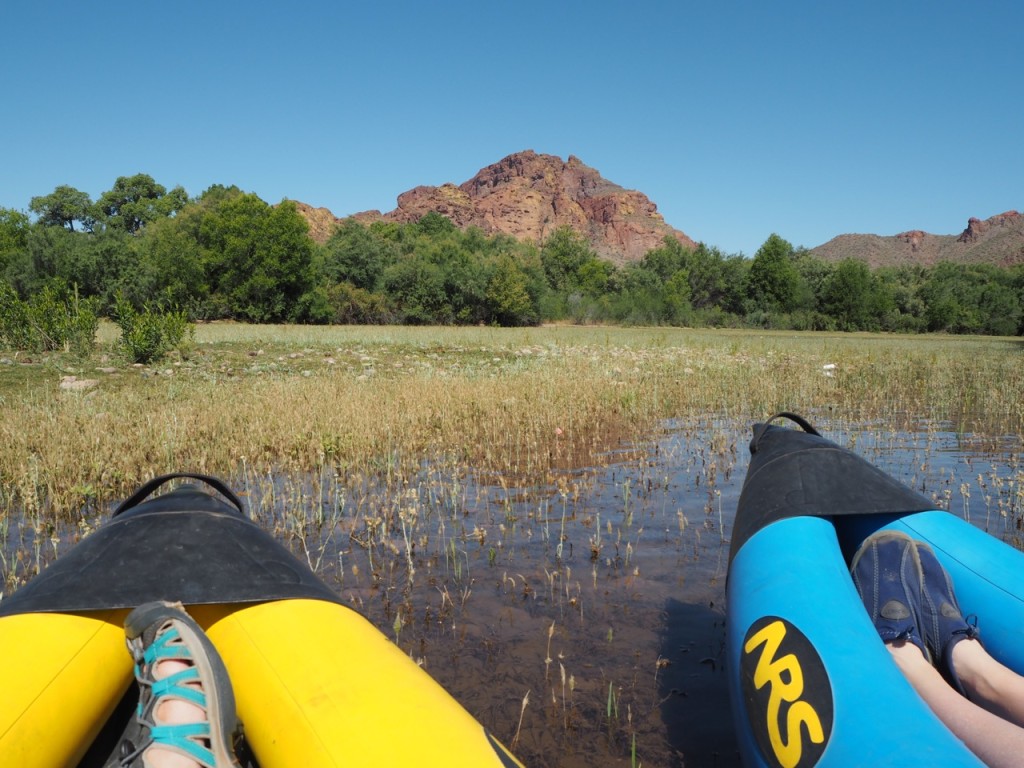 Exploring Scottsdale
With all that food eating under my belt (literally – under, around, all over), it was time to get active, outdoors, and explore Scottsdale's desert culture. Here are a few of my favourite activities that I would highly recommend for anyone in search of an adventure!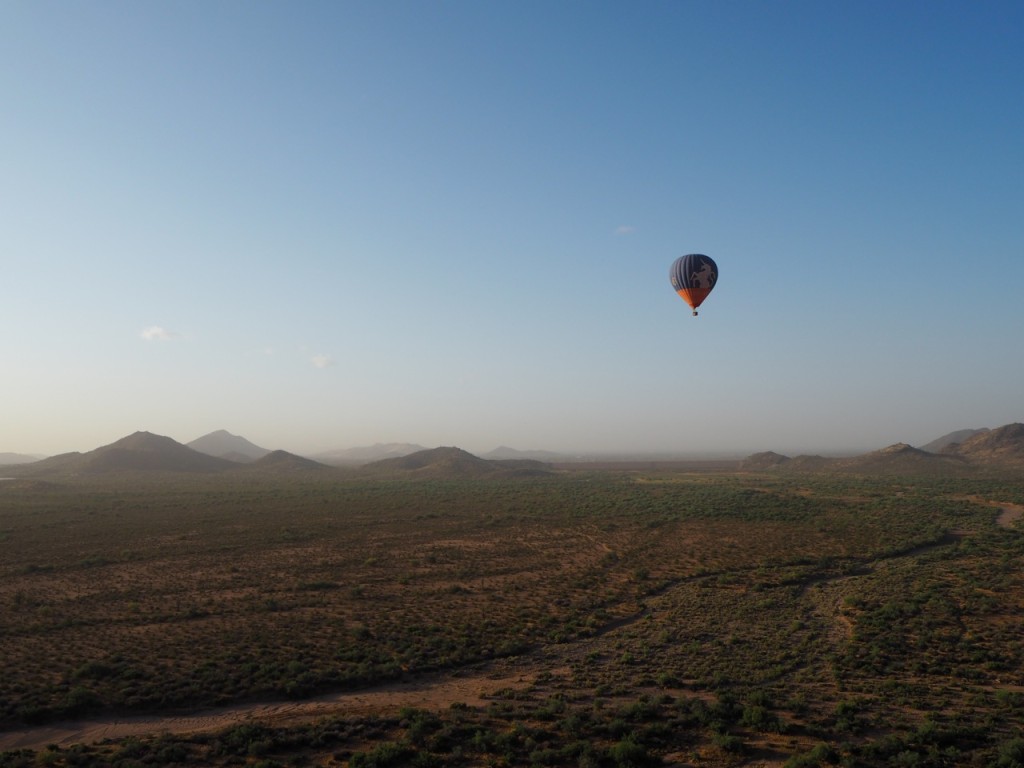 My first hot air balloon ride!
It should come at no surprise that I was ridiculously excited to hop on board my first ever hot air balloon ride… and what better place to do it than over the scenic desert lands of Arizona. The balloon rides depart at the ridiculous hour of 4.30 am, so be sure to get an early night of rest the night before. It's totally worth it, though… and the team serve a continental breakfast at the end of the ride – champagne included!
www.hotairexpeditions.com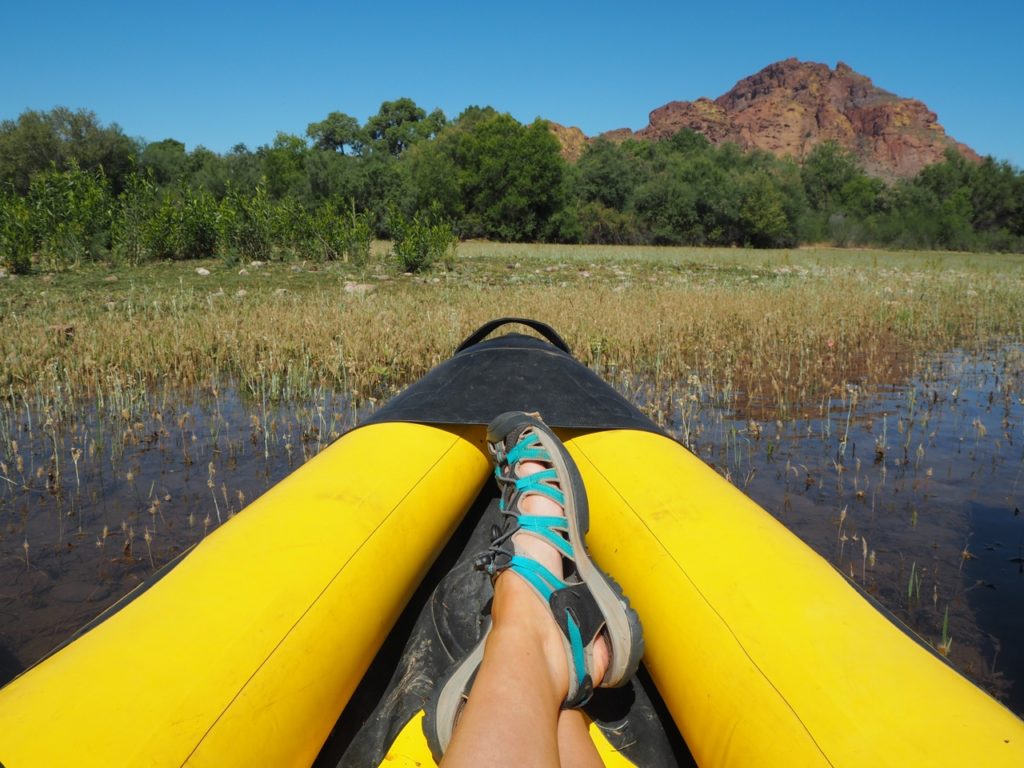 Kayaking with Arizona Outback Adventures
On my last day in Scottsdale, I was delighted to have the chance to work off some of those indulgent 3-5 course meals I had so happily consumed for days beforehand. I don't regret a thing, but it was nice to feel like I was doing my body a favour by kayaking a few miles down the Salt River, located a short drive outside of Scottsdale. We were even lucky enough to see wild horses!
www.aoa-adventures.com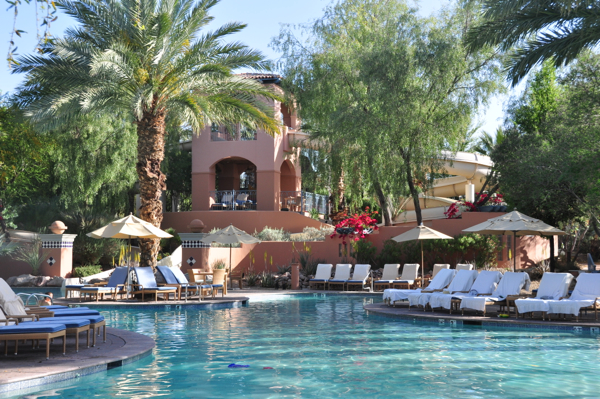 The Ultimate Day Spa @ Fairmont Princess
The Well and Being Spa inside the Fairmont Princess is something else. I've been to many day spas throughout my years travelling the world, but this place was next level amazing. I'm talking multiple levels of indulgence – saunas and steam rooms, aerial yoga, rooftop pool, healthy eats lunch menu, and so much more. I could have stayed here much longer than a day.
www.fairmont.com/scottsdale/spa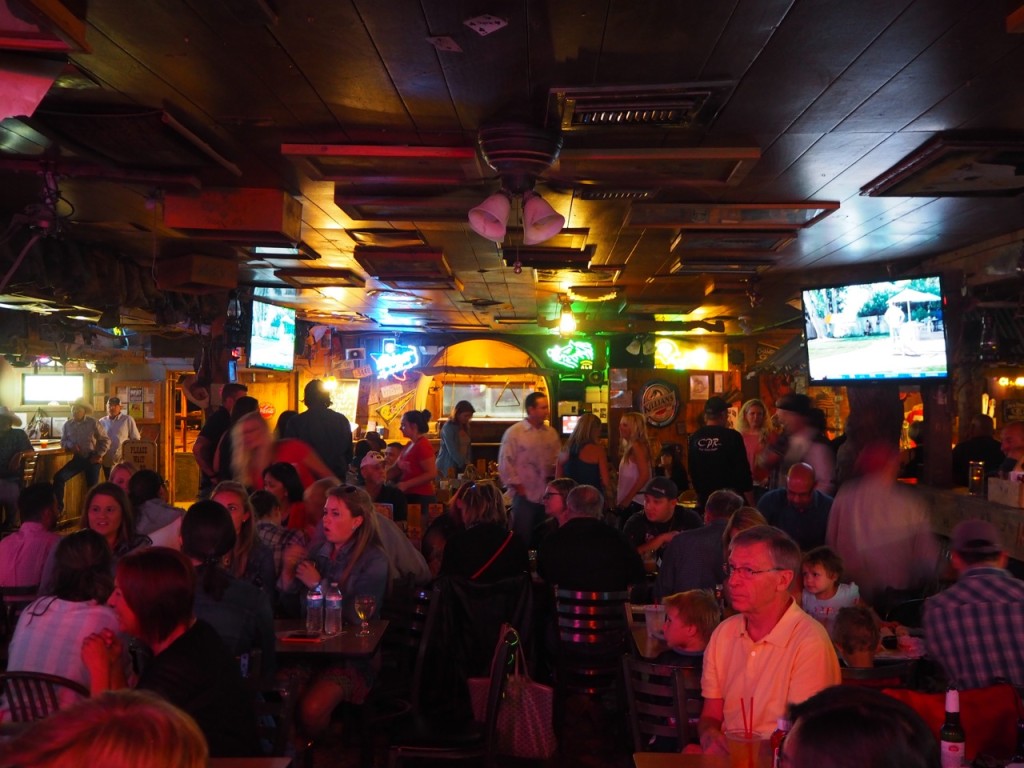 The real deal saloon: Buffalo Chip
This place was a lot of fun. It's the kind of place you don't think exists anymore, or aren't even sure ever existed in real life. So authentic. On Wednesday and Friday nights, you can watch on as professionals ride bulls in the evenings or just swing by for some line dancing every other night. Lotsa fun!
6811 E Cave Creek Road, Cave Creek AZ
480-488-9118
www.buffalochipsaloon.com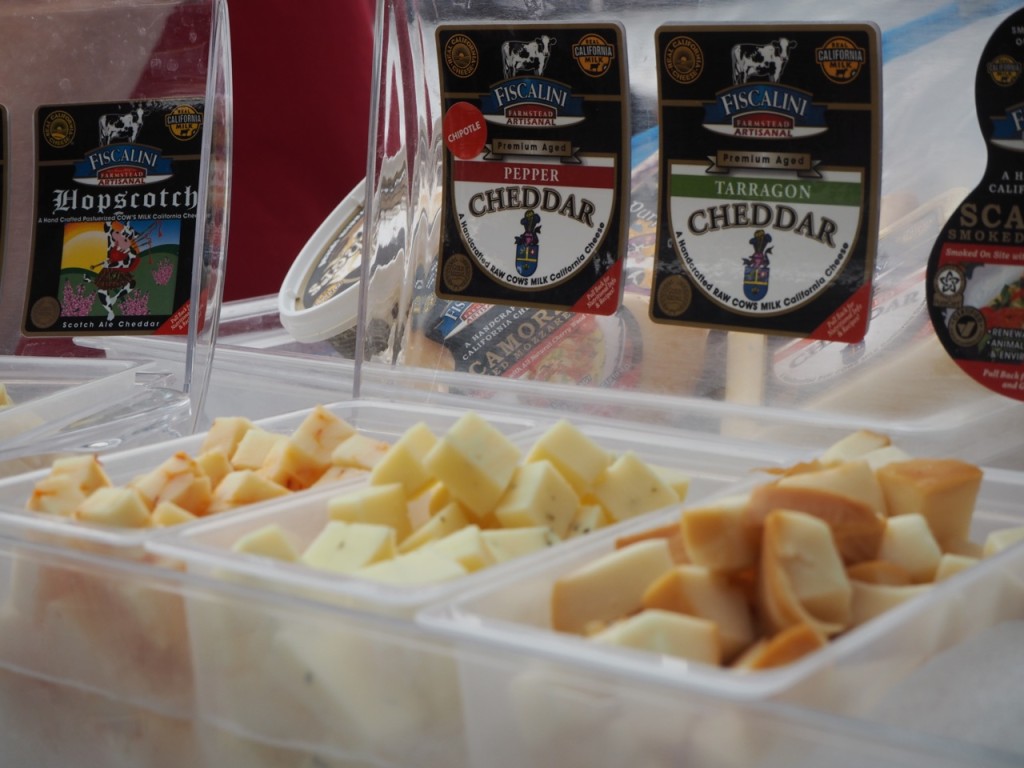 The Old Town Farmer's Market
Last but not least – a weekend delight! Held on Saturdays from 8-11 am, the Scottsdale Farmer's Market is not only a great chance to pick up some local produce, but also a great chance to mingle with the locals and get a feel for the Scottsdale community-friendly way of life. I can highly recommend the goats cheese from Footes Hold Dairy – especially if you want to pick up a few bits and pieces for a midday picnic!
Thanks to Experience Scottsdale for inviting me to experience summer in Scottsdale! My opinions are as always my own.