Ahhh, Annecy. Where to begin? The cutest town in France (in my view) has much more to offer than an idyllic location, cute French patisseries and a gorgeous lake with the Alps as a backdrop. And yet of course, all of these things are what makes Annecy quite so appealing!
I first saw this town on Pinterest and immediately decided I needed to visit (seriously, this town is so cute!) But upon our visit I quickly came to learn that there is much more to Annecy than meets the eye. So, we've got a great guide to help you plan your visit to the cutest town in France.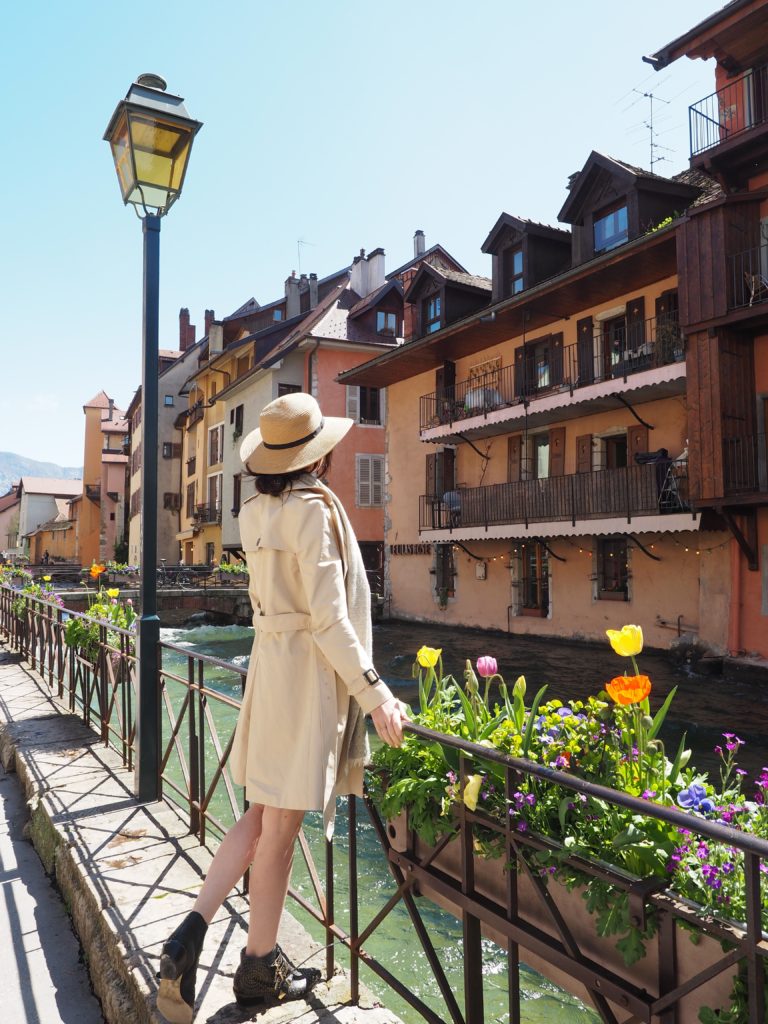 Annecy, France
Located in the North of the French Alps, Annecy is a medieval town with a 14th-century chateau, characterised by its winding canal network and location beside Lake Annecy. Put simply, this town is as pretty (if not prettier) than a postcard.
The city is at its best in the Spring season as the colourful blooms all over town really bring Annecy to life. You can expect an abundance of flower boxes, blossoms, and plethora of greenery in the public parks.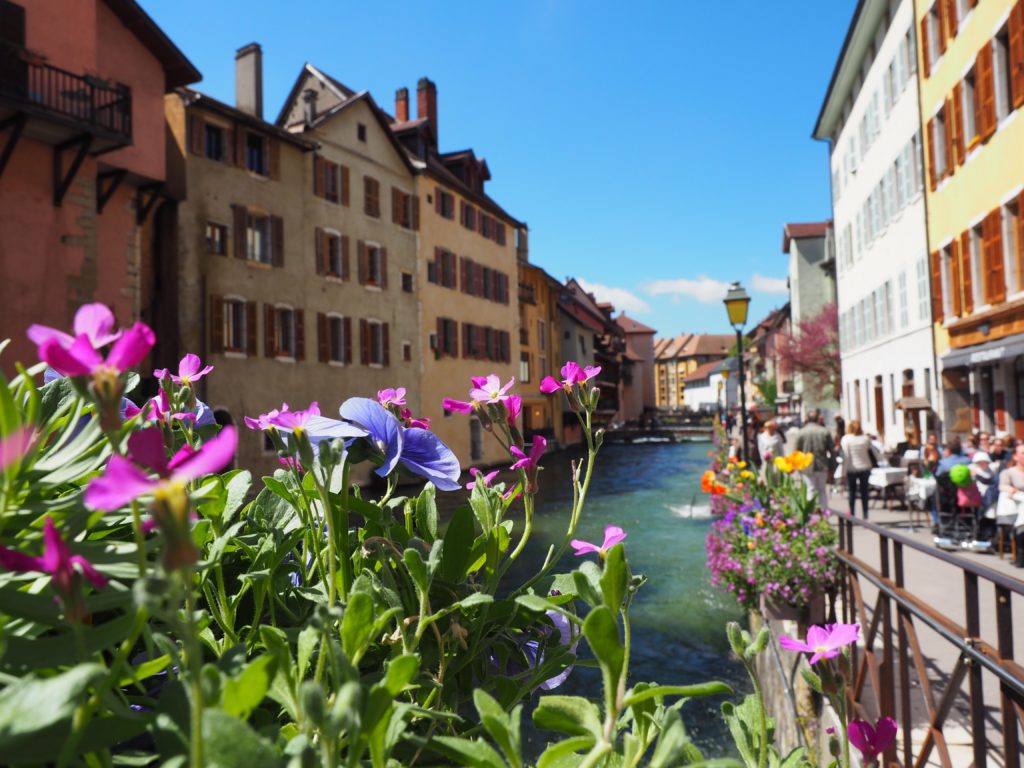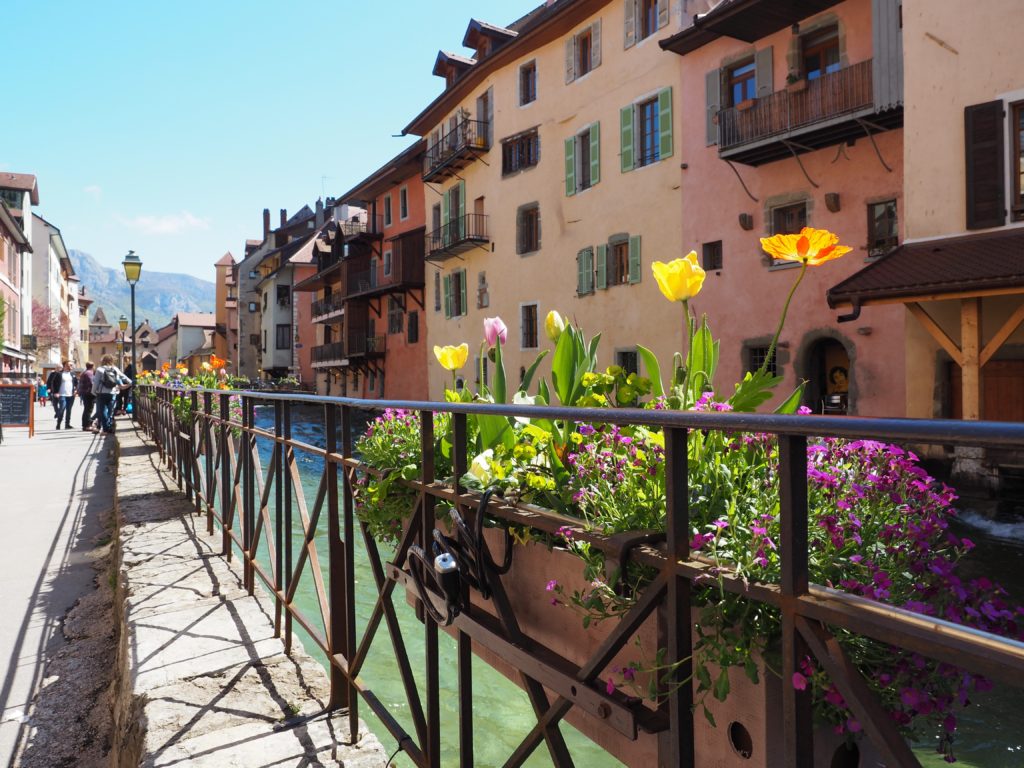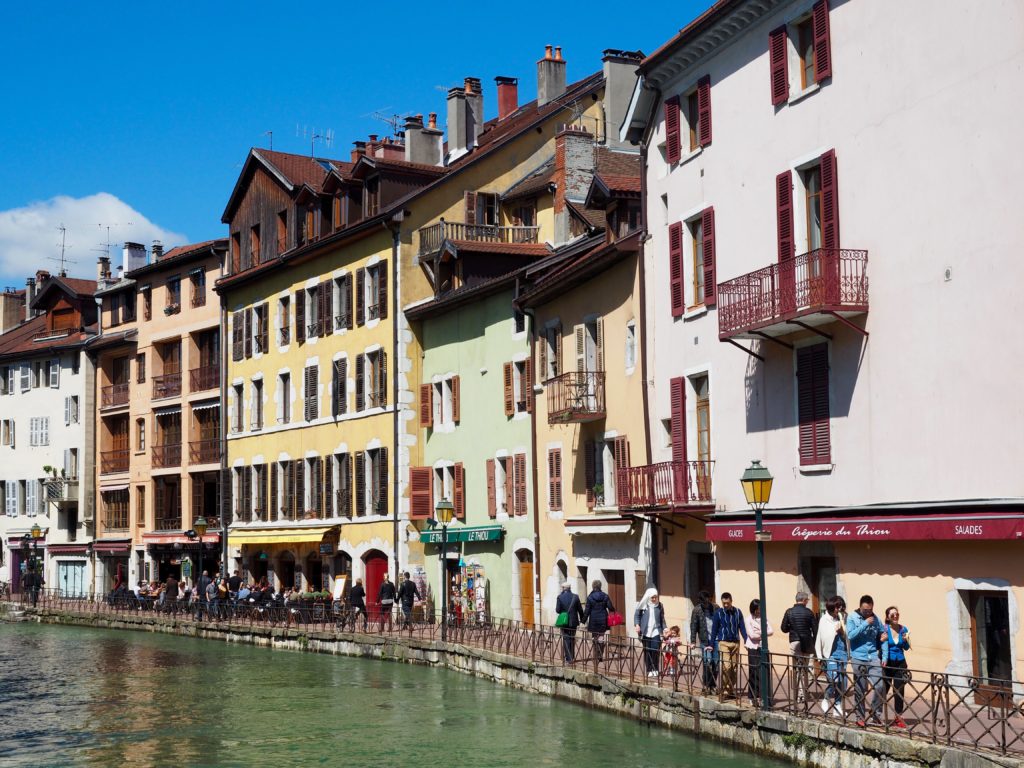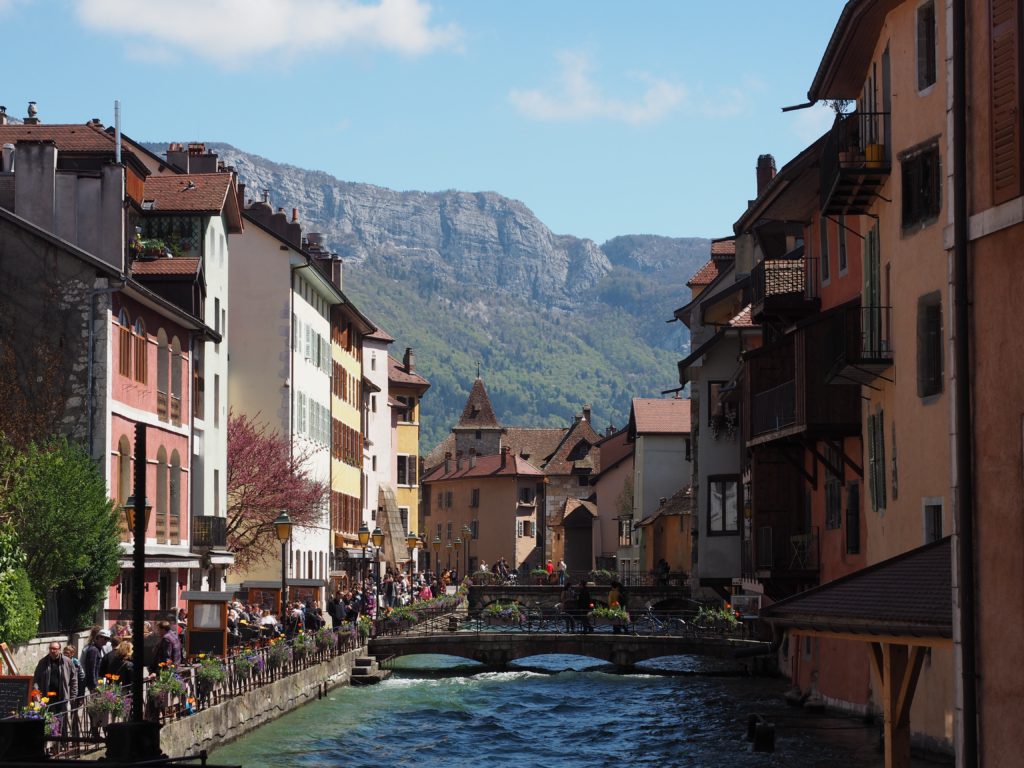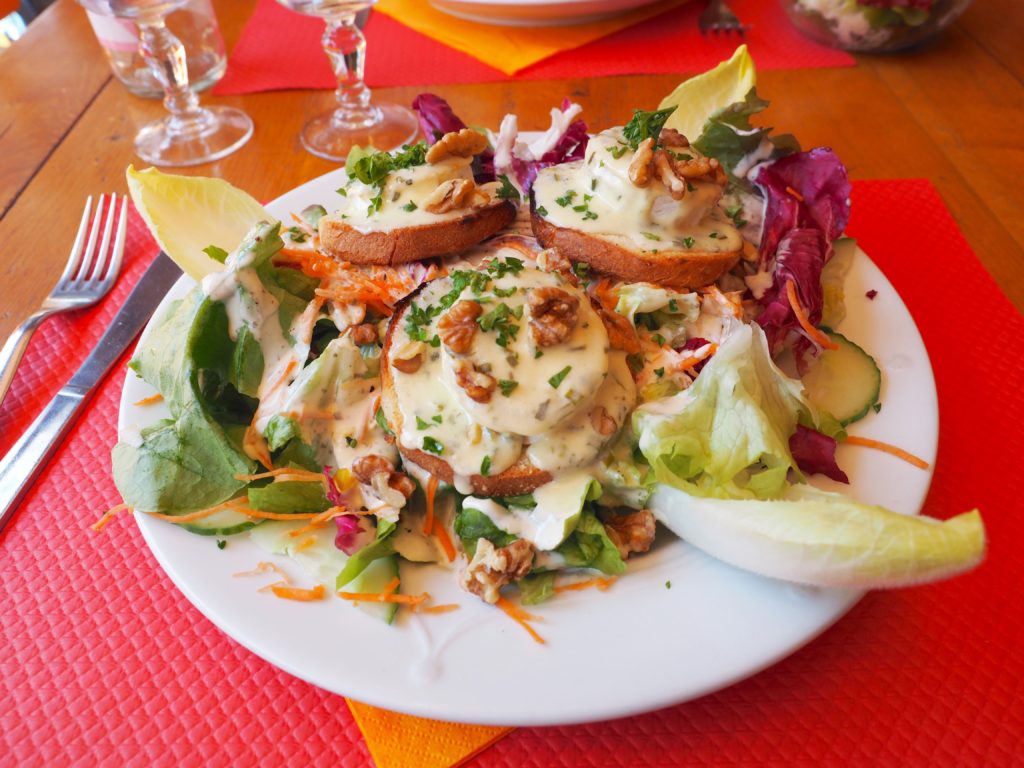 Where to Eat, Play & Stay
Many visitors come to Annecy as a day trip from Geneva, so your first point of call is likely to be a food stop – and believe me do I have some great recommendations in store for you!
Restaurants
Le Beau Soleil (The Beautiful Sun)
We stumbled across this eatery around lunchtime and quickly noticed it was much busier than any other eatery we had passed on the canals, as well as noticing that most diners were speaking in French and thus concluding it must be a popular local choice. This gave us no better reason than to stop, wait in line, and land a table at what we were sure would be a great lunch spot. Right we were! I ordered the goat's cheese salad (above) and my boyfriend ordered steak, chips and salad. Both dishes were huge, great value for money, and incredibly delicious!
L'Heure Tourne Burger Shop
If you're looking for a quick bite to eat and something a little more casual, you'll find just that at L'Heure Tourne. The burgers are gourmet, the relish is unforgettably delicious, and the staff do their best to help you out in English or, in my case, Frenglish (somewhere in between).
Le Palais Des Glaces
As usual, I couldn't finish a single meal in Annecy without a sweet treat afterwards (would you expect any less of me by now!?) We asked around with the locals in small boutiques where we could find the best gelato in town and the vote was unanimous: Le Palais Des Glaces. Believe me when I say it did not disappoint! The snickers was my favourite flavour.
Things to See + Do
Annecy is one of those places you go to do very little and wind up doing a lot, as everything just occurs so naturally and with ease.
Drop by the Lake (Lac Annecy) to rent a paddleboat and you'll find yourself passing the hours, soaking up the sunshine and taking in the tremendous views.
Another great way to see the city is to hire a bike, ride around the lake, navigate your way through the cities' outskirts, and take each hour as it comes.
And of course you can make your way to Chateau d'Annecy (the castle on the hill) to explore the 14th-century chateau and enjoy great views over the city.
Accommodation
Unfortunately, we didn't stay longer than the day in Annecy (if we had have known how picturesque and delightful it was beforehand, we would have booked 2-3 nights here). Thus I cannot make accommodation recommendations based on my own experiences, though if TripAdvisor is anything to go by, the following suggestions rate highly: L'Imperial Palace, Hotel Novotel Annecy Centre, and Mercure Annecy Centre.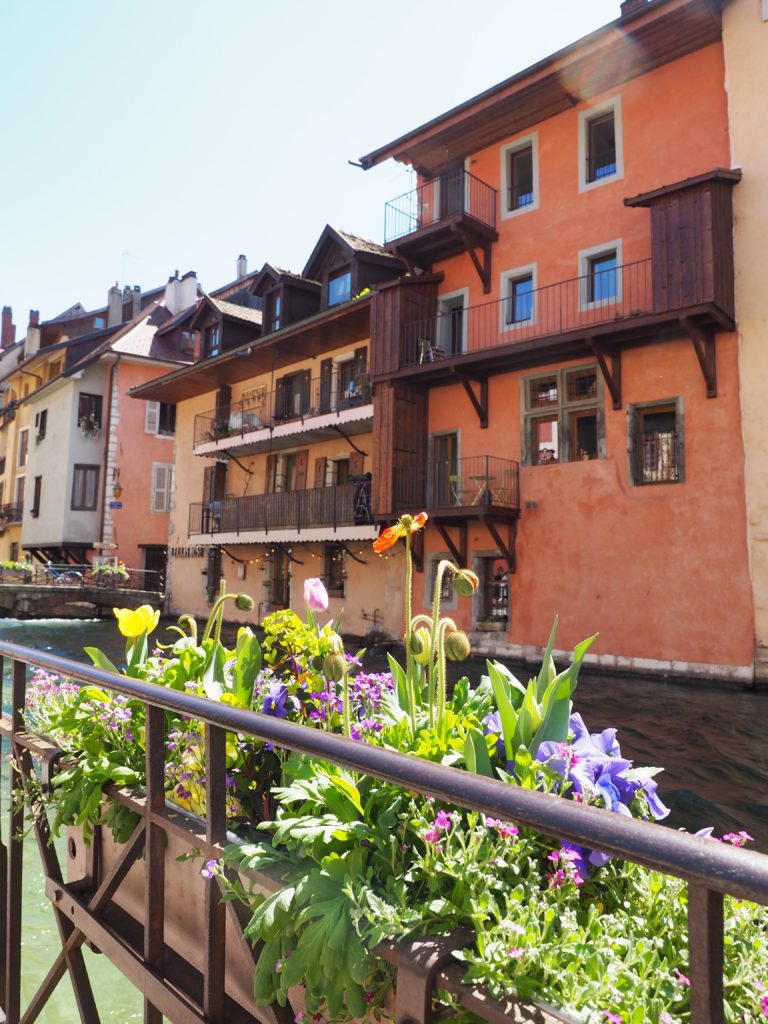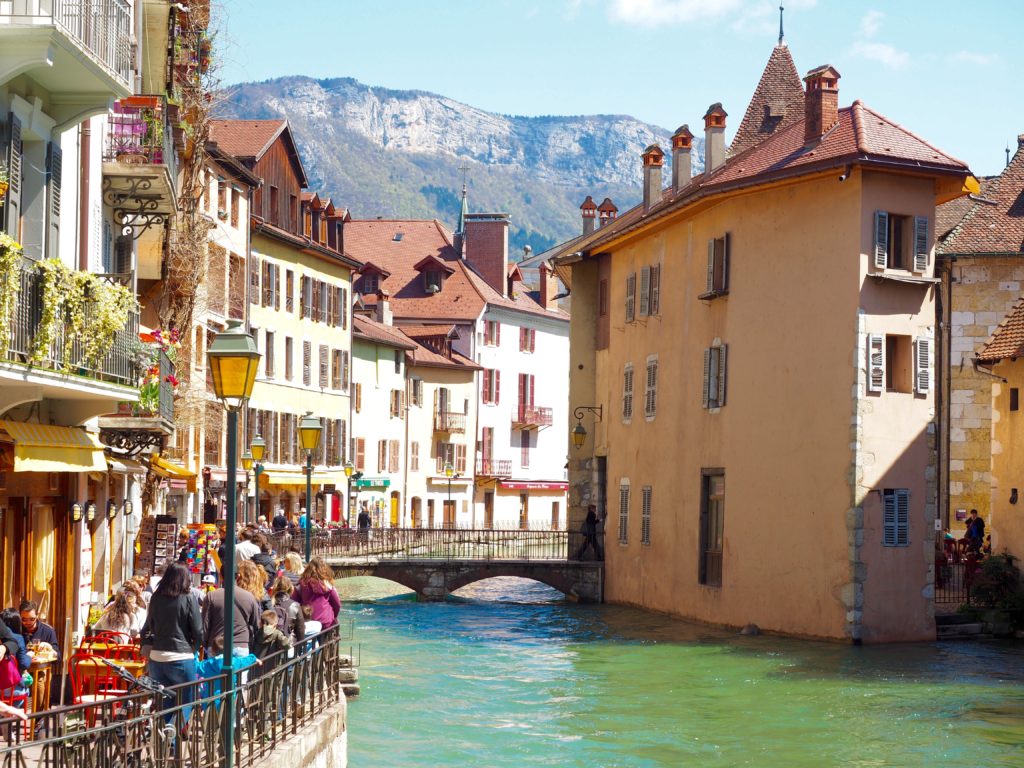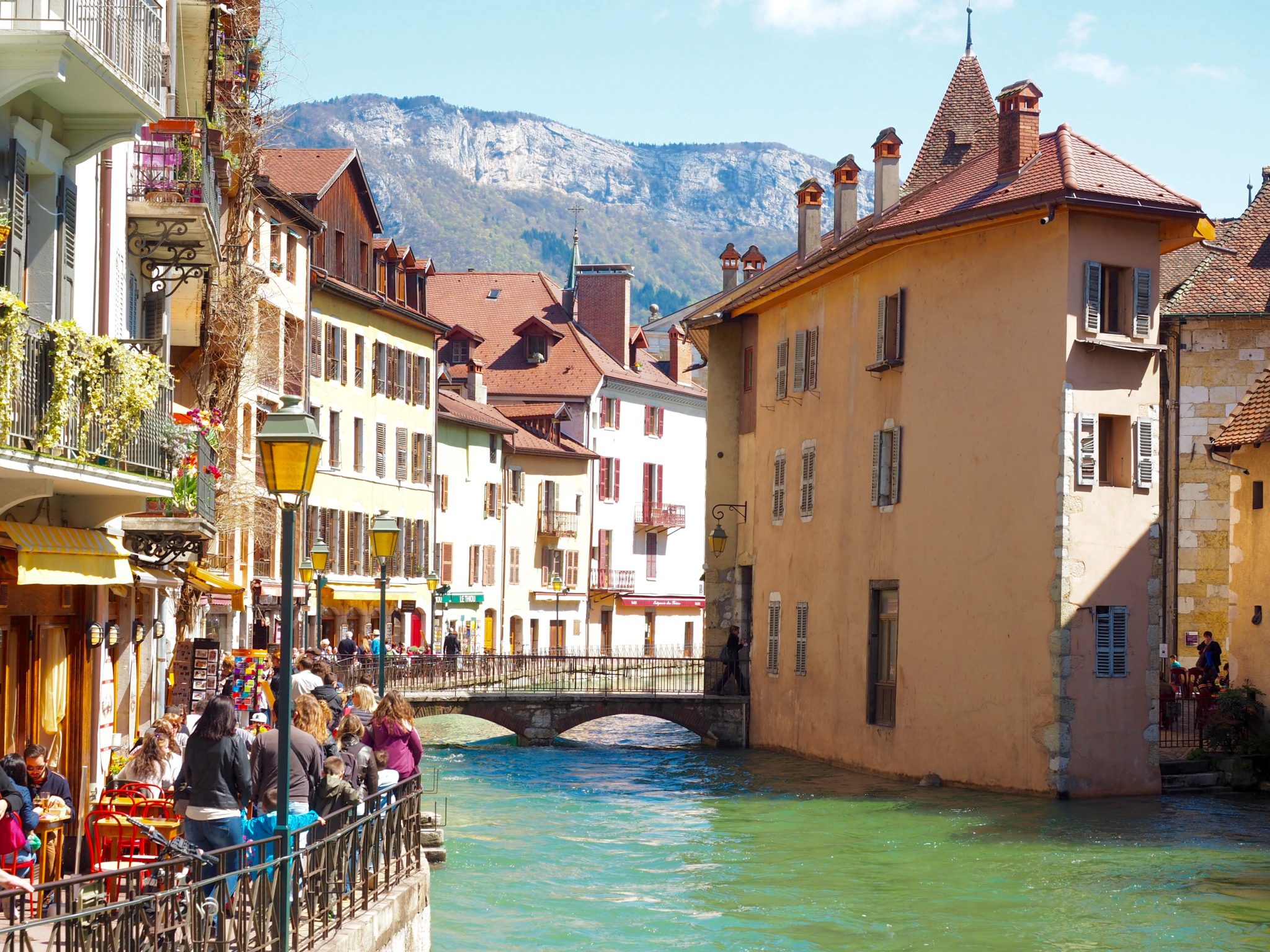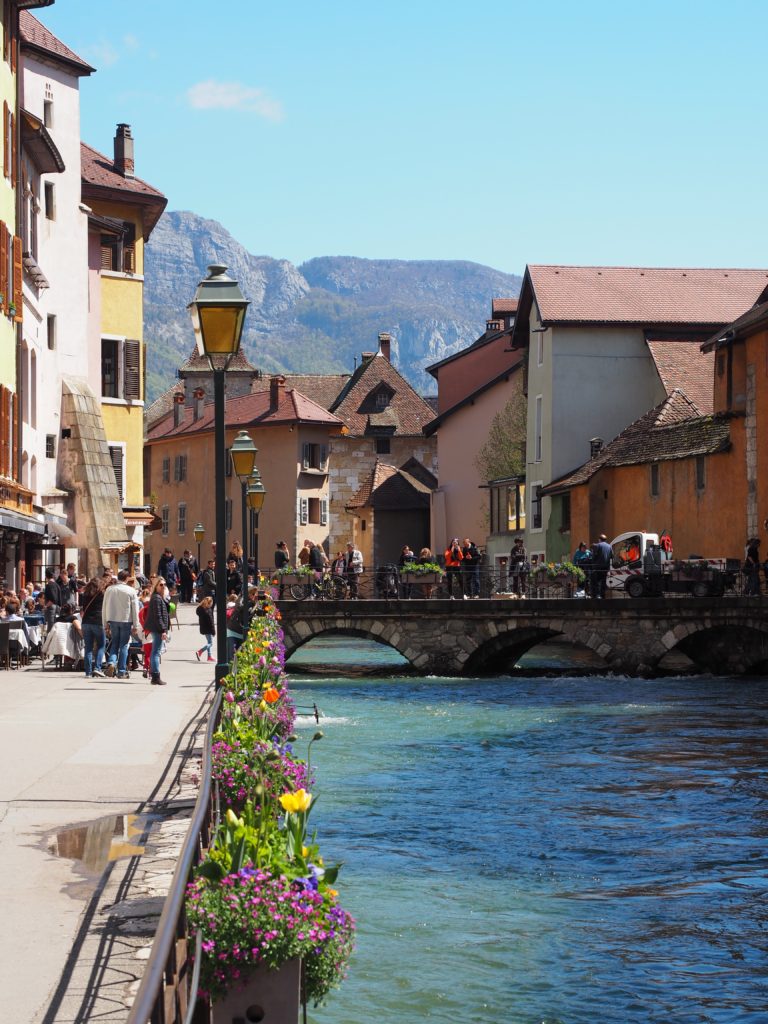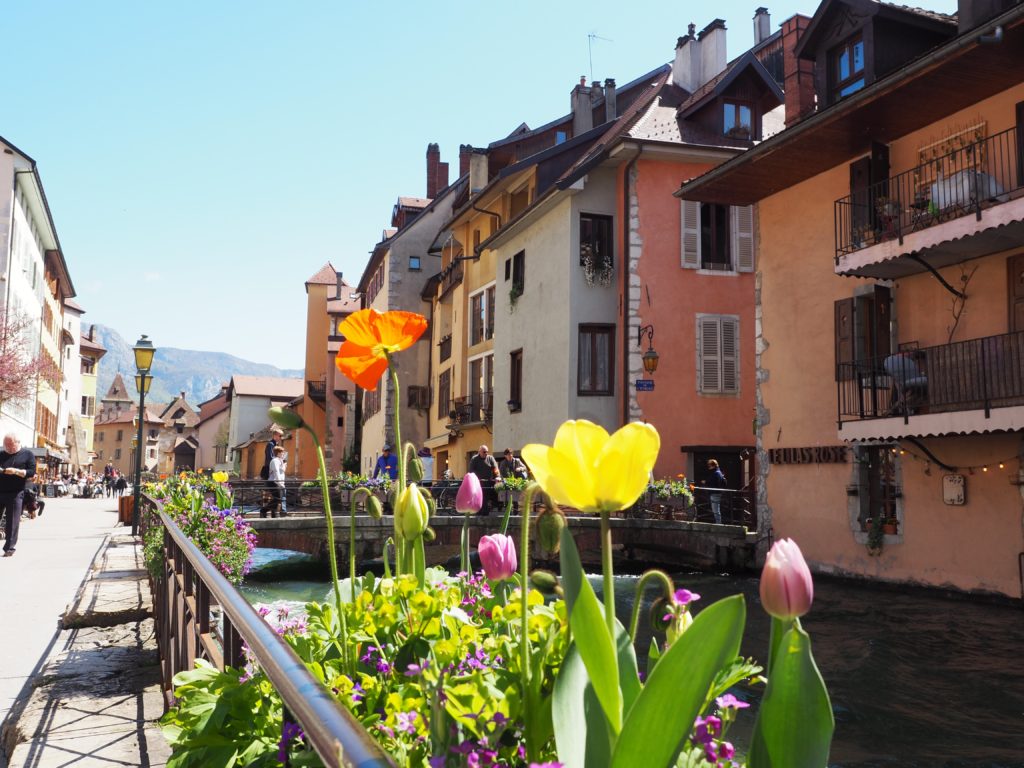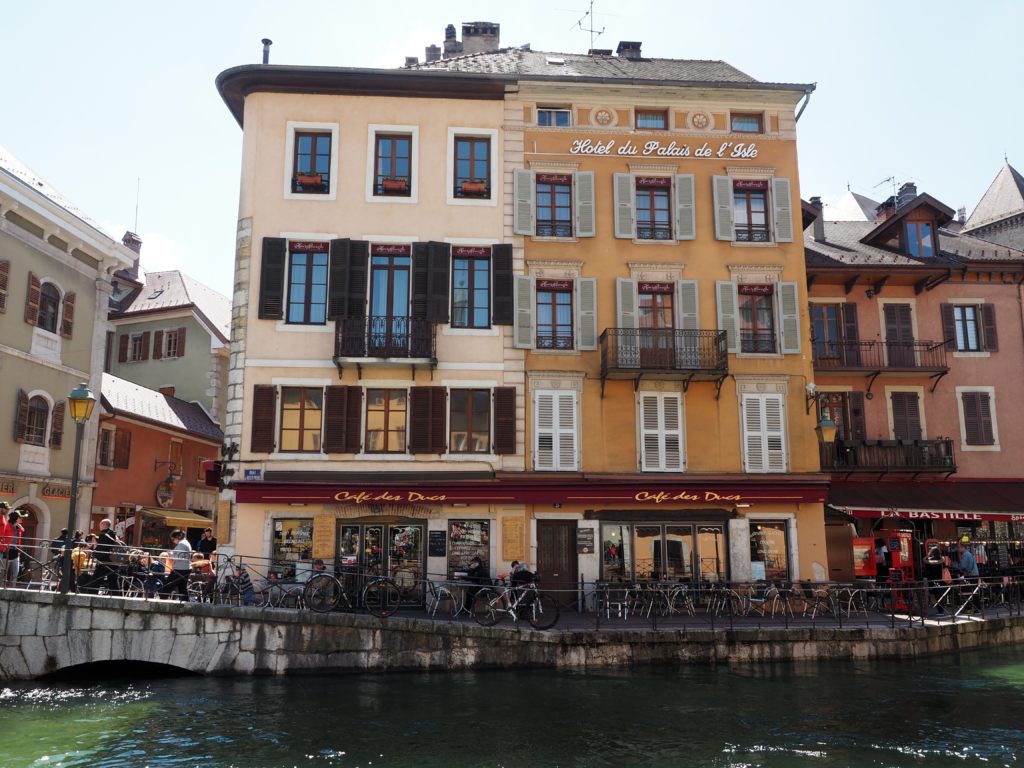 Getting There
Annecy is a popular day trip from Geneva, Switzerland – located just a one-hour bus ride from the Swiss city.
By plane, Geneva is the nearest international airport, though flights in to Geneva are typically expensive so you may wish to fly in to Zürich and journey your way down through Geneva.
Annecy also has direct trains from Paris & Lyon, making this a great city escape for a few days out of the big cities.