During my time in the Netherlands I had one wish: to see a castle. Whether it be from a train or in person, I didn't mind. Oddly enough, I didn't spot any castles by chance. So when I researched where to find the castles in the Netherlands I came across De Haar Castle. It is said to be the prettiest castle in the Netherlands and only a short drive away from a city I was visiting: Utrecht. So I set off for a day trip to De Haar Castle in the Netherlands.
I had only two nights in Utrecht so I first made sure I saw everything I wanted to see in the city, then made plans to visit the castle. Given that the public bus to and from the castle took one hour each way and Google maps suggested bike riding would be slightly less than that (47 minutes), I rented a bike for €8 and went on my merry way to the castle.

My day trip to De Haar Castle
Visit the Village of Haarzuilens
As it would turn out, the 47 minutes soon turned in to 90 as I mistakenly made wrong turns, was led to locked gates, and finally found a local village person to ask for directions. The castle closes at 5:00 pm and I arrived at 4:15 pm, so I was somewhat unsurprised to learn that I could no longer enter the castle itself, only being allowed access to the grounds (which was still so worth it!)
On my way to the castle, I got lost inside the Village of Haarzuilens, built at the turn of the 19th century after a fire swept through the castle. The village itself is enough of an attraction – built in the same style of the castle with red and white stripes at every turn. I would highly recommend visiting the village after the castle (there's a great pub/eatery in the centre of "town").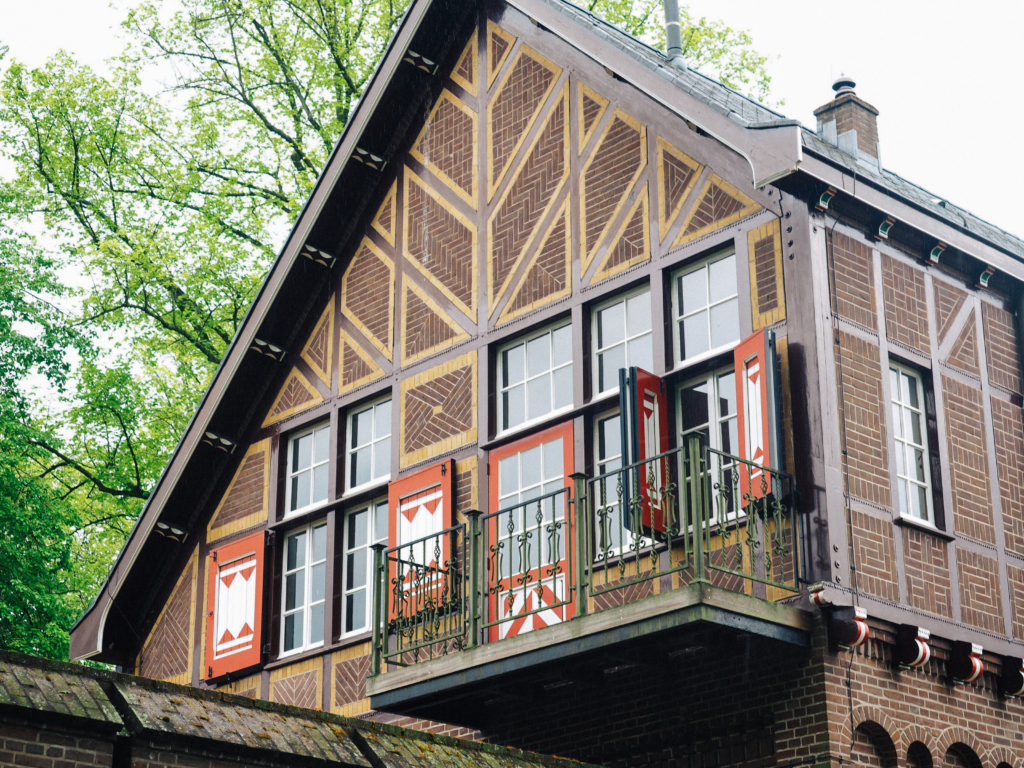 The Castle Grounds
Given that my entry was restricted to the gardens and I was still on a time limit, I found myself prancing around the grounds in a half-sprint, half-dance, too happy to care that it was raining with gloomy skies. I know, I know, castles aren't that exciting to Europeans, but for an Australian who lives on an island, I was in heaven!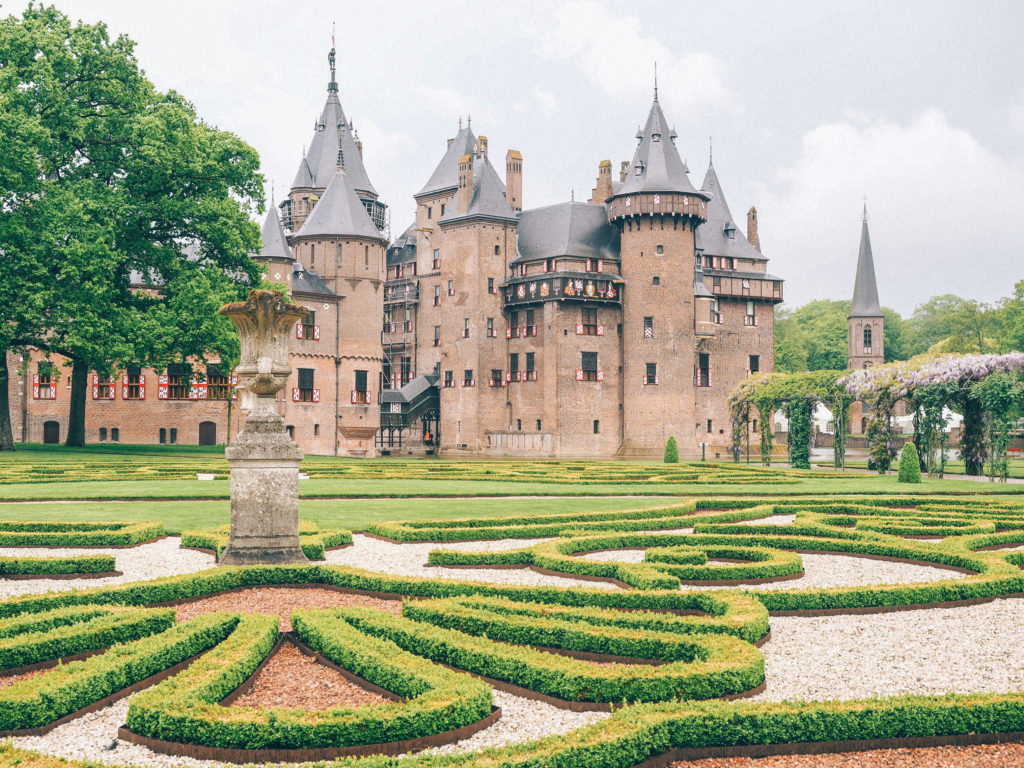 Inside the Castle
If you're smarter than me (not difficult) and arrive prior to the closing time, be sure to buy a ticket to enter the castle and learn about its history. Entrance to the gardens was €5 versus entry to the castle and gardens for €10. I'd allow at least 2 hours to enjoy the castle and grounds, as well as another hour to explore the nearby village. Bike riding was by no means a bad idea (it took me precisely 47 minutes to cycle back to Utrecht), but may not be the best idea I've ever had when it starts pouring down with rain. The alternative would be the public bus or to drive – both options that will keep you dry (and prevent getting lost – which isn't as good a story now, is it?)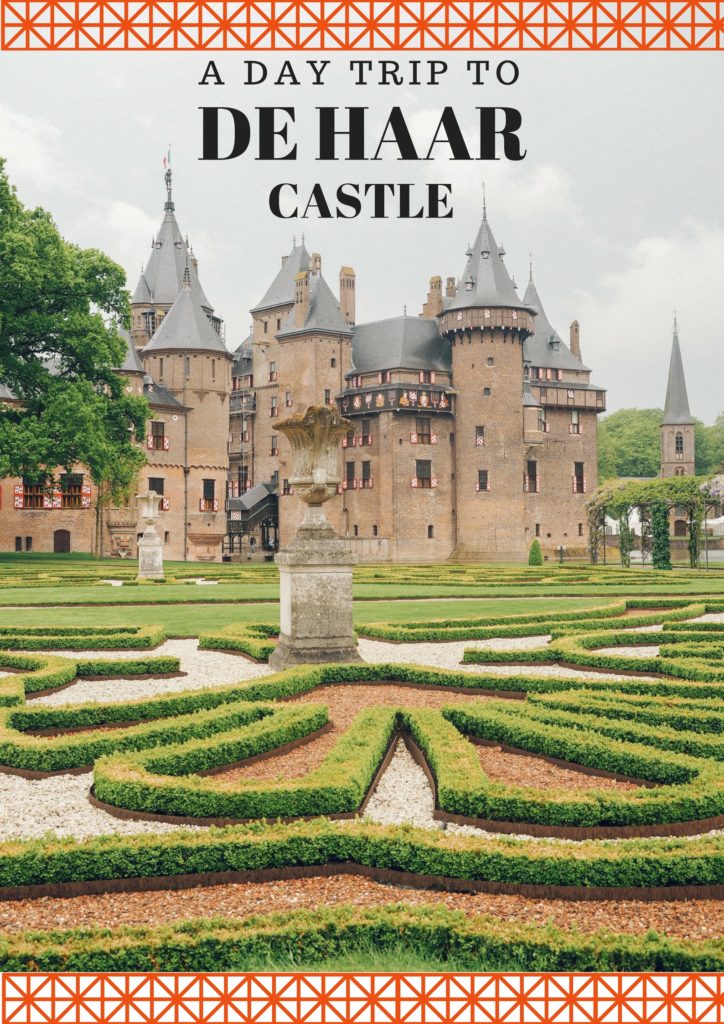 Thanks to Visit Utrecht for welcoming me to the city!