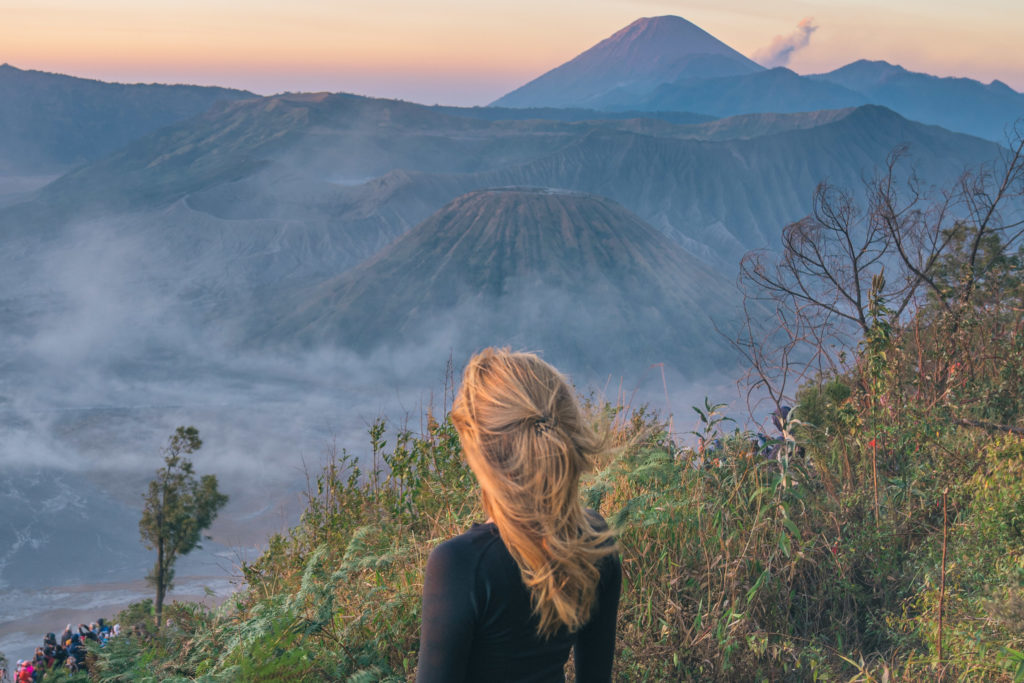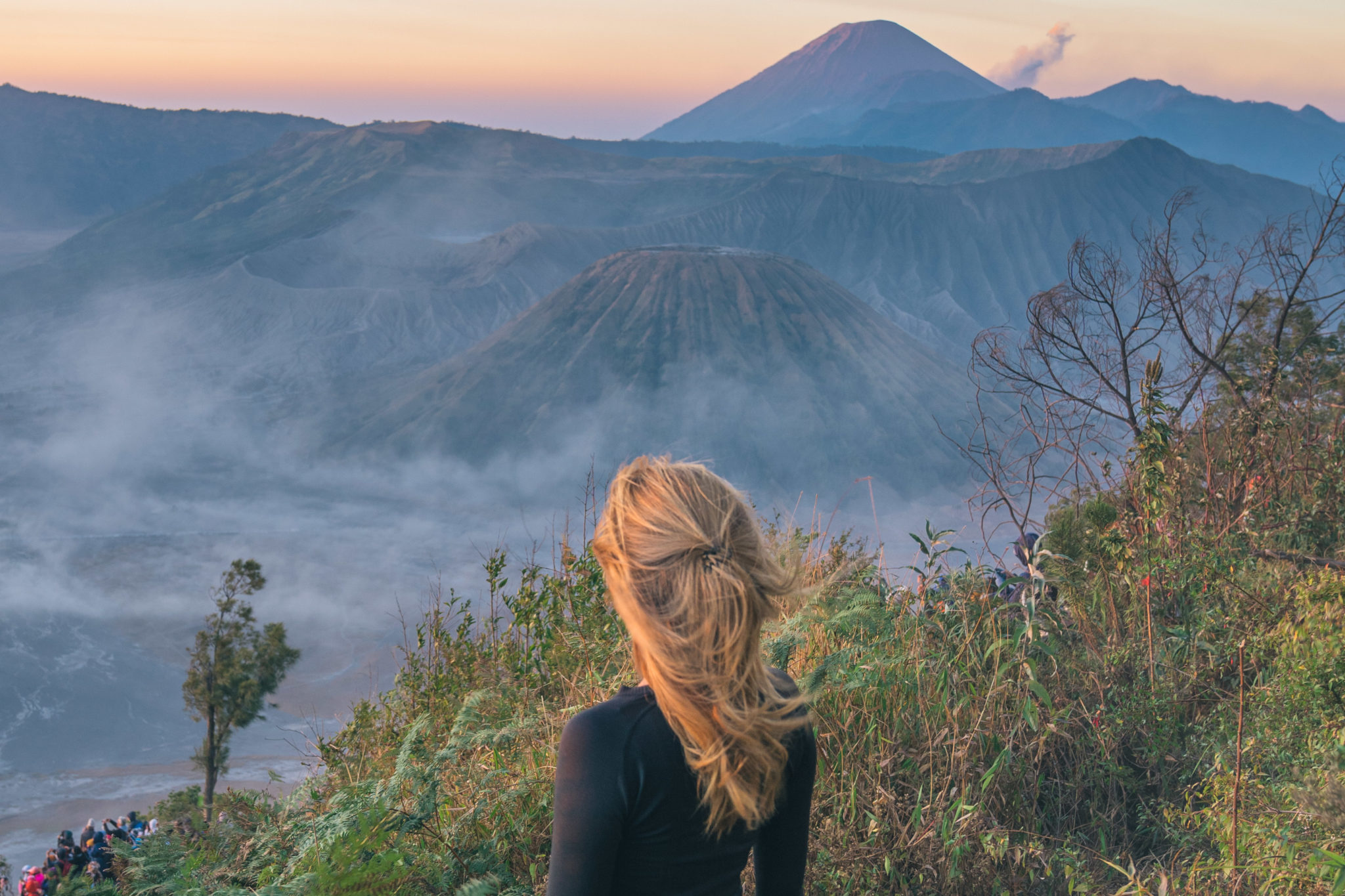 I visited Mount Bromo for a day trip from Surabaya as the beginning of my adventures in East Java with Andre. This volcano is commonly regarded as one of the most beautiful (and active!) volcanos in Indonesia.
Indonesia sits at the top of the Pacific Ring of Fire and is home to some 129 volcanos, located throughout an impressive 18,000 islands that make up this country. As Mount Bromo is the most popular volcano to visit and reasonably accessible for travellers to Java, it is important to plan your trip in advance to make the most of your visit. The volcano is active and last erupted on 15 July 2019, so be sure to check it is safe in advance of visiting!
A Day Trip to Mount Bromo
We landed in Indonesia (from Australia) at 5:00pm, on the popular route to Bali's Denpasar Airport. From there we transferred to the domestic airport (next door to the International Airport but technically separate). It was a short one hour flight from Bali to Surubaya, one of the best destinations to base yourself to visit Mount Bromo.
We landed in Surubaya at 8:00pm in the evening and quickly collected our bags before the 40-minute drive to the city centre. By the time we checked in we had just 2 hours to sleep and be ready for our tour departure time of 12:00am. If you're a regular jet setter this will be a breeze, but if you prefer a slower pace of travel (or your sleep!) you might want to consider a full night of rest, taking the day to explore Surubaya and booking your Mount Bromo tour the day after.
The journey to Mount Bromo takes around four hours. The first three hours are spent in a car, followed by the fourth hour in an old school 1950's land rover to the top of the viewing point for sunrise. There is no better time to visit the volcano than sunrise, so despite the early start this is entirely worth while!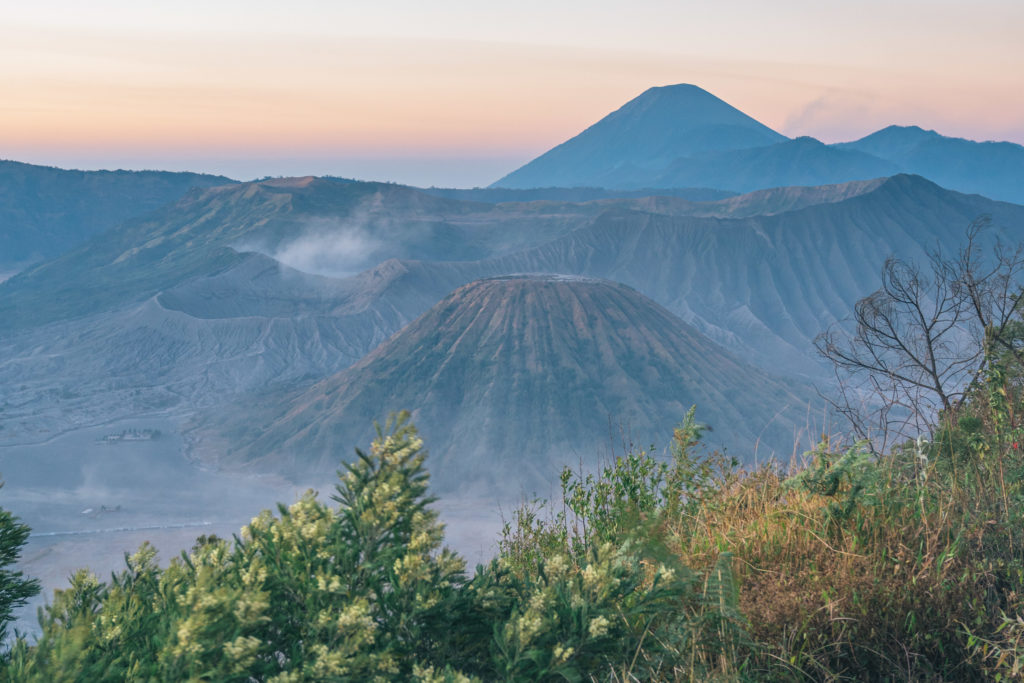 Sunrise Over Mount Bromo
We reached the viewpoint at least 45 minutes before sunrise, allowing time to stop for coffee and cup noodles before heading to the viewpoint for the main event. The sunrise viewing platform is at Mount Penanjakan and is very accessible for any level of fitness. There is of course the option to hike up a sandy hill to find your own private viewing point, which made the whole experience more surreal away from the crowds. We visited on a Saturday which meant way more people (locals and foreigners), so if you can avoid the weekend please do!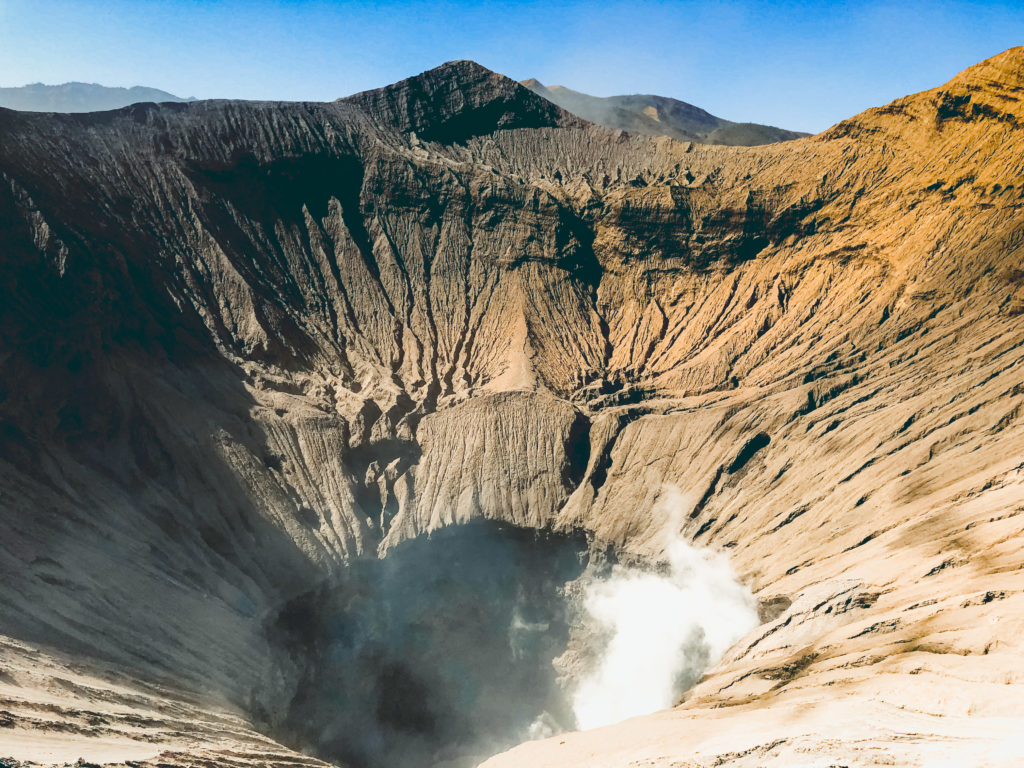 The Crater Rim
After seeing the sun rise cast beautiful orange and purple hues over the volcano, we returned to the land rover and began the descent towards the crater rim. The journey can take anywhere between 30-60 minutes, depending on how many travellers are visiting on the day. There is only one road up and down the mountain to reach the viewpoint, so much of the journey down towards the crater rim will be spent in a line of cars (so I'd recommend using the bathroom before you leave the top!)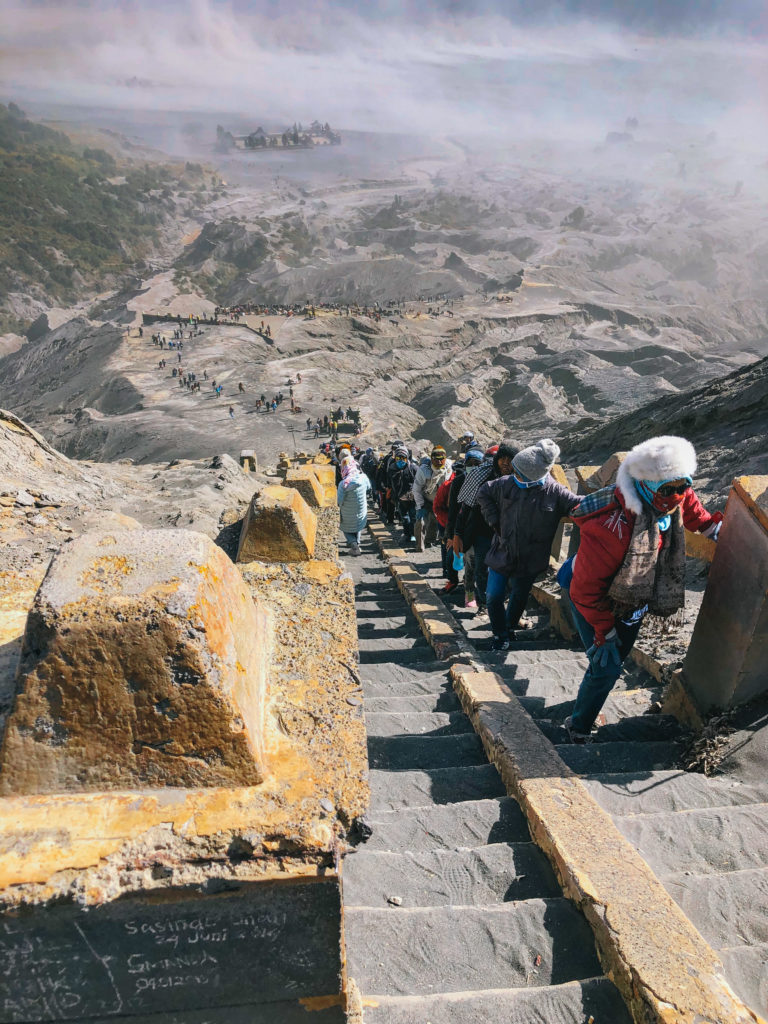 Once you reach the crater it is a further 30-40 minutes to walk to the top of the crater rim. The walk involves crossing a dusty plain that is often plagued with sand storms, so be sure to wear your sneakers, sunglasses and a scarf to avoid dust in your eyes. There are then 200 or so stairs to climb to reach the top, where you can see inside the crater and take photos with a railing to stop people from falling in.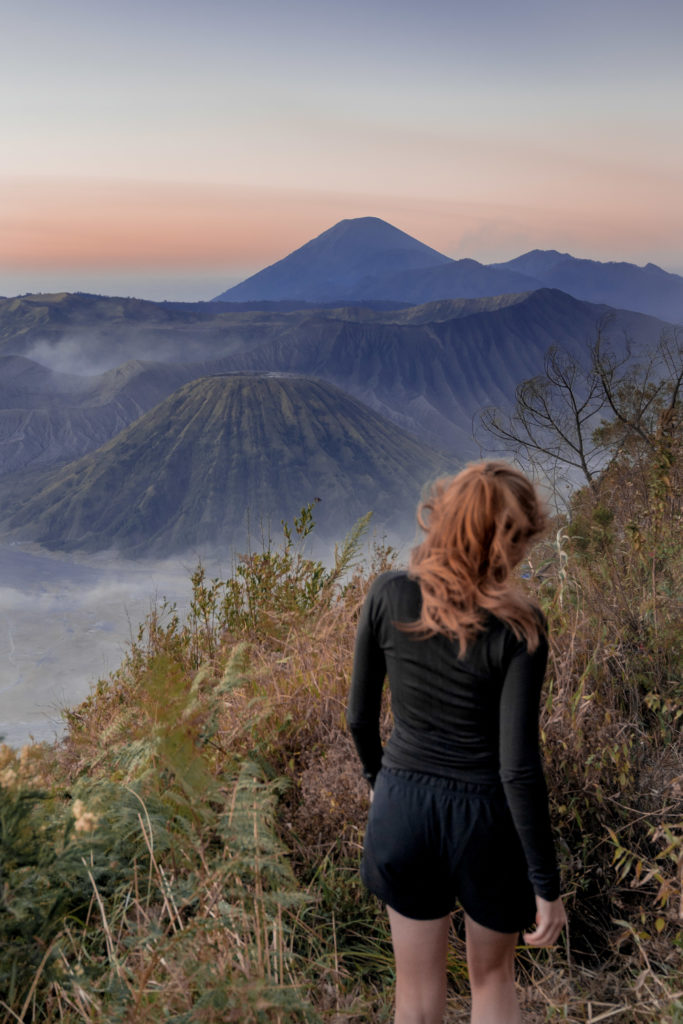 What to Pack for a Day Trip to Mount Bromo
Sunglasses – to protect your eyes during sandstorms.
Scarf – to protect your face during sandstorms (trust me, this will come in handy!)
Warm Clothes – we missed the memo on this and spent the first half of the morning shivering. The climate is much cooler here, especially in the early morning.
Walking shoes – there isn't a lot of hiking involved to reach Mount Bromo and the crater rim, however the base of the crater is incredibly dusty so closed shoes are a must. I wore my new Merrell Bare Access Runners which are perfect for days that involve a variety of activities.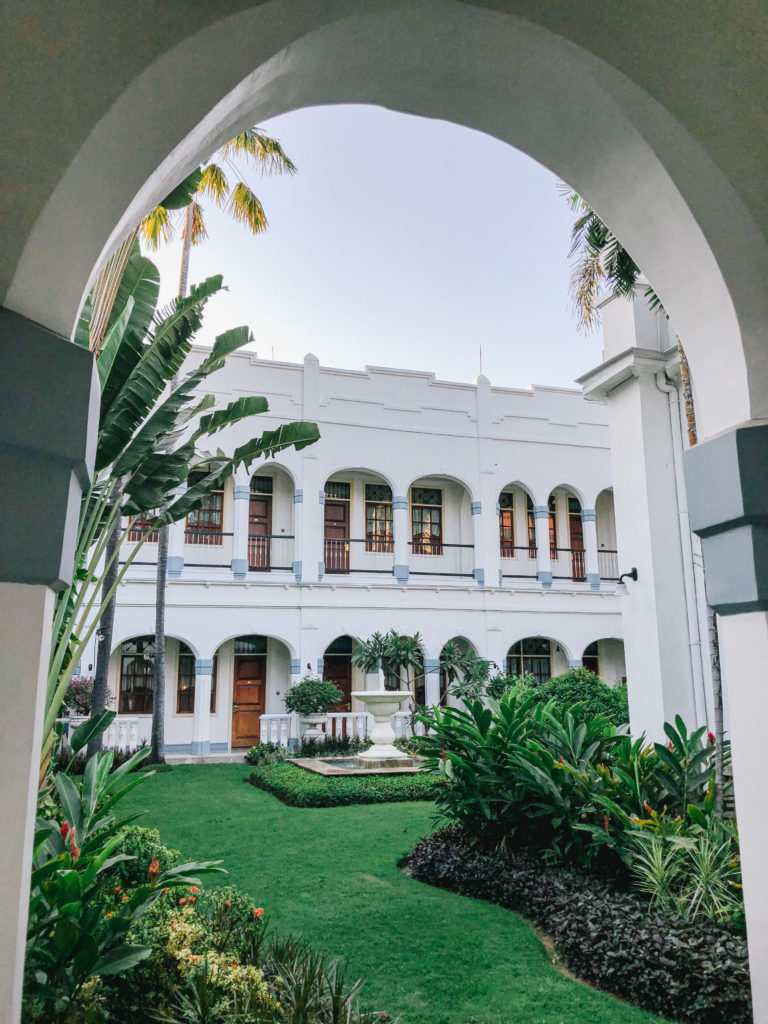 Staying in Surabaya
You can make a day trip to Mount Bromo from two cities: Malang and Surabaya. Both of these are major cities with many flights arriving daily from Indonesia and further abroad. We decided to stay in Surabaya as it is just a one hour flight from Denpasar, Bali.
The city itself has little to see but plenty of history. I would recommend dropping into the Majapahit Hotel for a look at the history of Dutch colonisation and how this has impacted Indonesia as it is today. As far as hotels go this is the most fancy (and thus expensive) hotel, with plenty of 3* and 4* alternatives if you are planning to crash for just one night en route to Mount Bromo.
Next stop: Wakatobi, East Java! See here for more of my guides to travel in Indonesia.
For more information to plan your trip to #WonderfulIndonesia, visit www.Indonesia.travel.