Since being back in Tasmania, I've had a lingering feeling that my adventures will stay closer to home for a while now. In the wake of the pandemic, I'm sure travel will resume to its former glory. But for now, I'm all about laying low and taking some time to tune into my senses and really discover my homeland some more. And now that I'm back in Tasmania, I can finally make that dream a reality. This month I ventured just thirty minutes away from home to Deviot Boat House for a mini staycation and to get a taste for what is on offer up North. Here's more from my stay.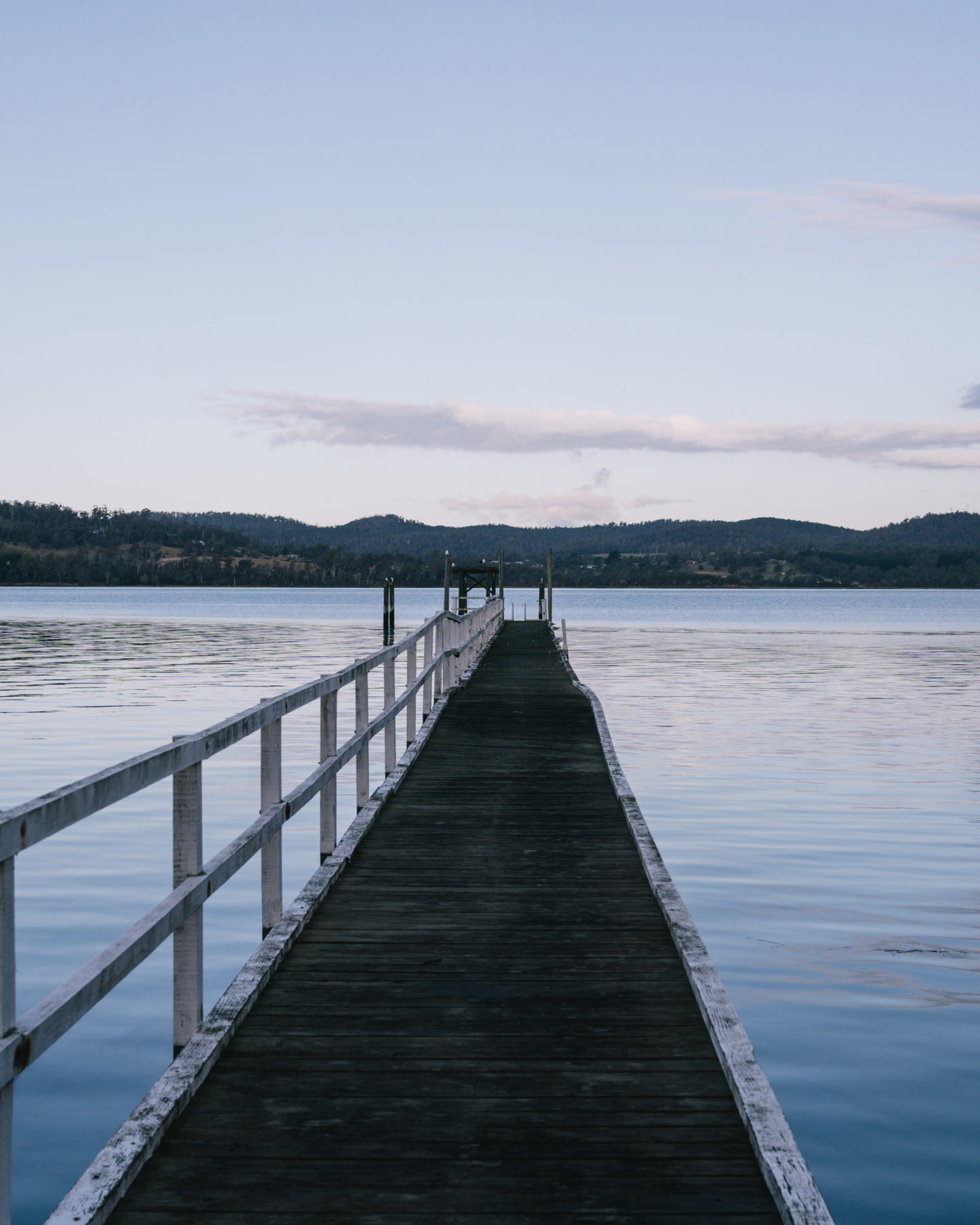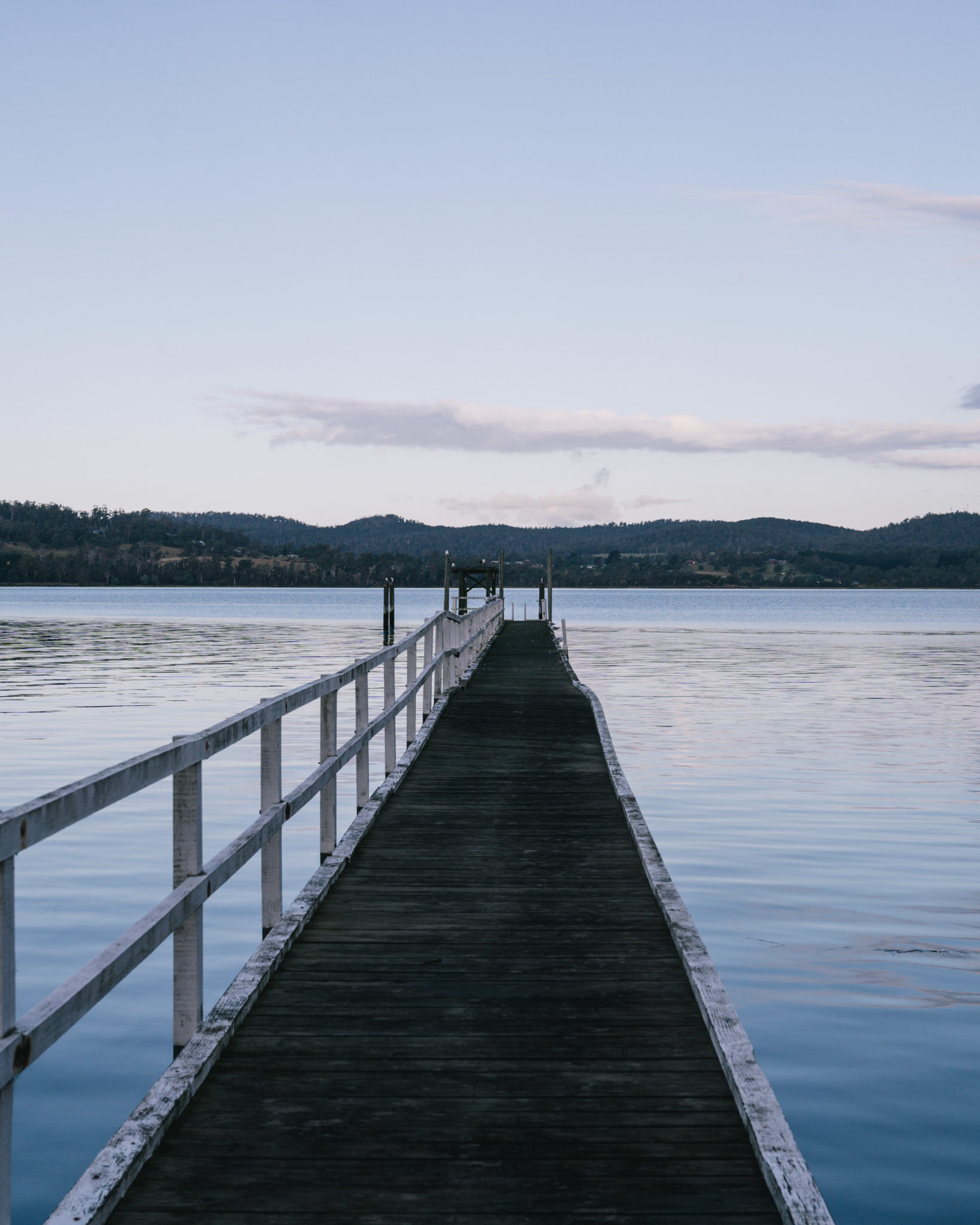 The Setting: An oasis in Northern Tasmania
The Deviot Boat House is set on the idyllic Tamar River in Northern Tasmania. And despite being named a river, it is more or less a waterway that stretches from the Bass Strait through to Launceston. This is both my home town and the nearest major city to Deviot. Launceston is one of the major hubs on the island, with direct flights daily to cities like Melbourne, Sydney and Brisbane. If you are flying into Tasmania you will likely fly into Hobart or Launceston and to be completely biased, I would recommend the latter. Either way, you will likely go on a road trip around the island in a circular motion, so it won't make much of a difference which city you choose to arrive in. However, if you are planning an escape to Deviot Boat House, you are just a short thirty-minute drive away once you touch down at Launceston Airport.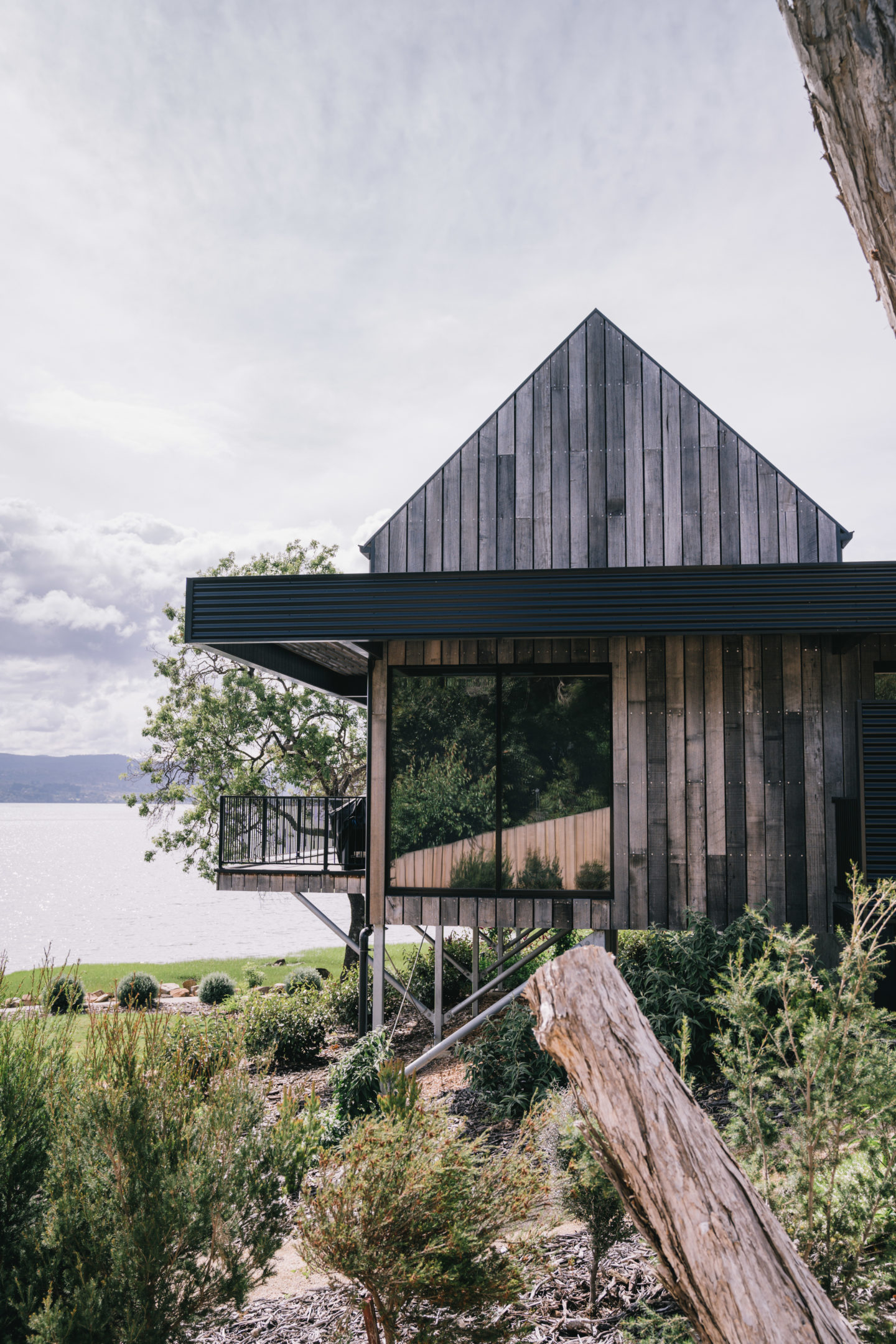 Checking in to Deviot Boat House
Since I have been living overseas the past year, I wasn't aware of how much had changed in Tasmania's accommodation scene. Taking the place of large hotels are beautiful one-off stays like Deviot Boat House, offering a unique experience to feel like a local in various stays across Tasmania. If you're wondering where else you should consider, here's my list of the best AirBnBs in Tasmania.
It was a comfortable thirty minute drive from Launceston to Deviot, taking in the scenery of the Tamar River all the way. The North of Tasmania can be quite underrated at the best of times. However events like Festivale, Mona Foma and the Barnbougle Polo have really helped put this area on the map. Most of the events on offer takes place during the summer months, so you can expect plenty of fun things to do throughout December, January and February.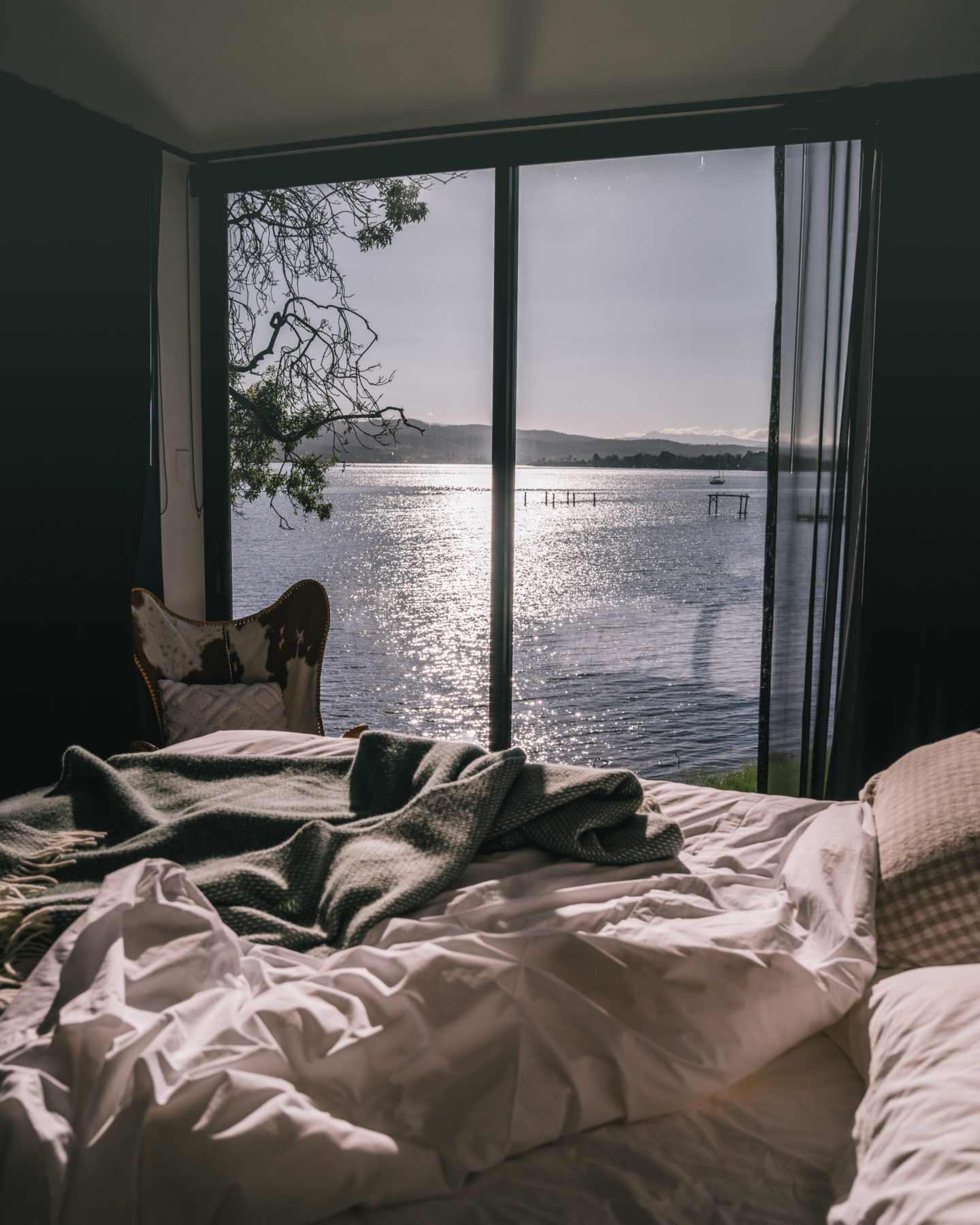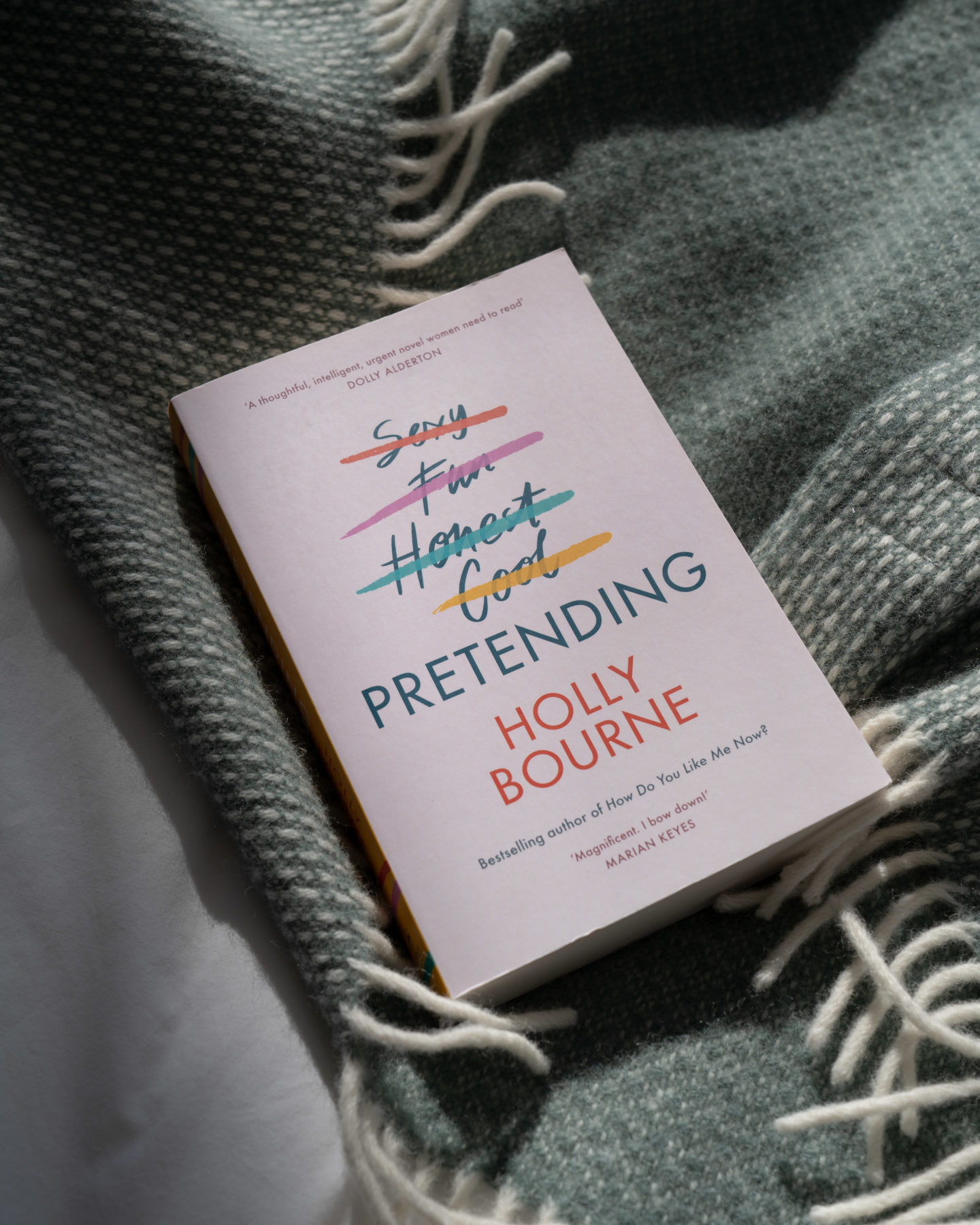 About my stay
Once we arrived at Deviot Boat House, the check-in was seamless and contactless. I received confirmation of the stay during the week of my visit, along with instructions to access the property. The weather was dark and moody on the day of check-in but on the first morning, I woke to a cloudless sky and the sun sneaking its way through the gaps in the blinds. The view from both the bedrooms, ensuites and living area is simply breathtaking!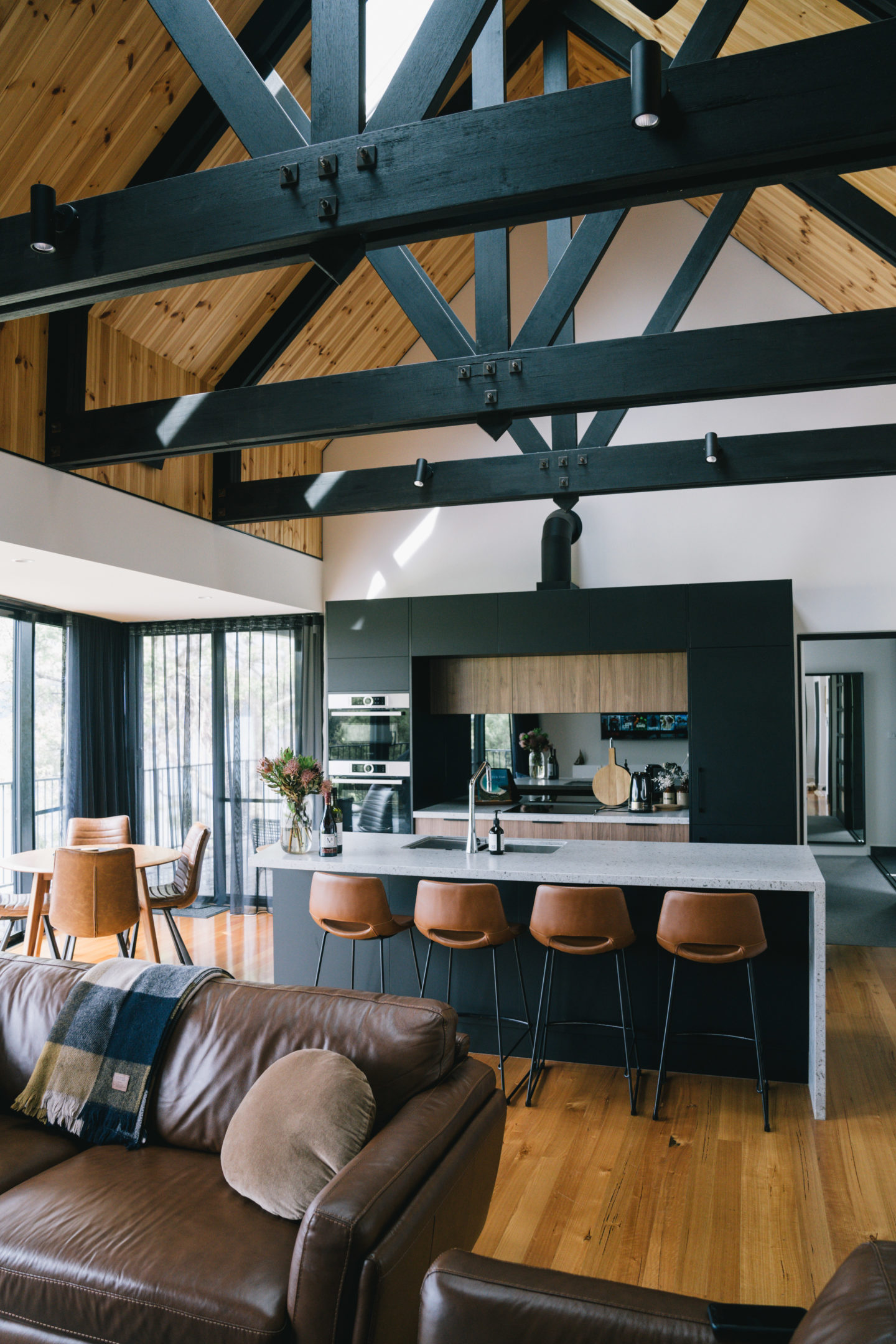 The boat house is kitted out with everything you need for a short two or three night stay. There are enough provisions of coffee and tea to get you through, however, if you're like me and drink at least three coffees a day you may wish to bring your own supplies!
There is a full kitchen to make use of if you prefer to dine in. This could be a great opportunity to craft a dinner with fresh Tasmanian produce, one of the many drawcards to the natural state of the island. Should you wish to make your way out to dinner you would need to drive back into Launceston, a thirty-minute drive. There are however many great vineyards and cafes nearby for breakfast, brunch or lunch. I can recommend the Cabin Cafe at Exeter for breakfast and Goaty Hill wines for a vineyard tasting.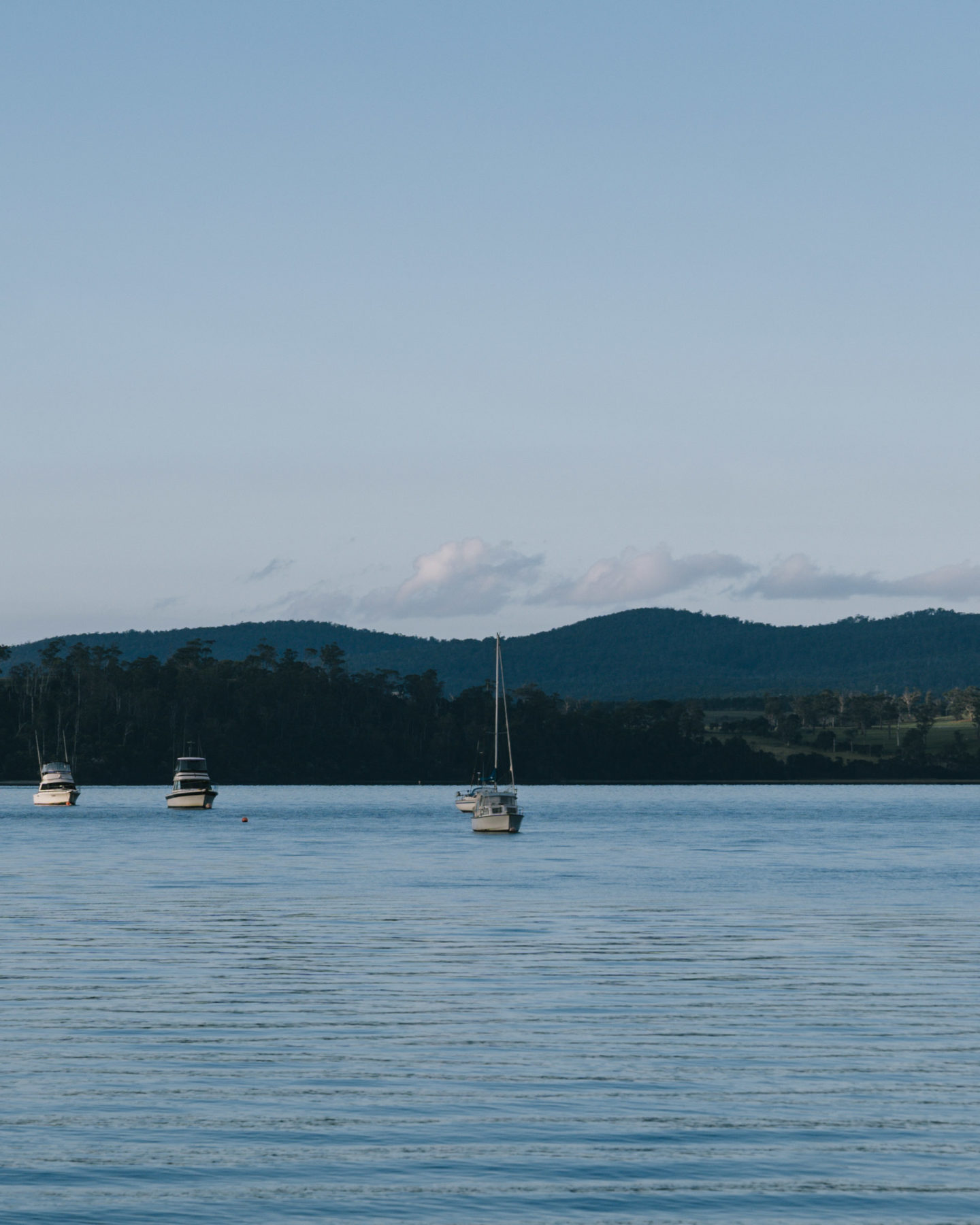 Around Northern Tasmania
As I mentioned earlier, the region known as Northern Tasmania is not always on the typical tourist route. The more popular areas such as Hobart, the ethereal East Coast and the mountainous midlands are often first choice. However there are some great destinations in the North of Tasmania that have become more popular in recent years.
Bridestowe Lavender Farm is perhaps the biggest drawcard for international visitors. The lavender fields bloom in January of each year, making for a great photo opportunity.
Nearby, the little blue lake has become another popular stopover. Here you can witness the change in colour of the lake (as the name suggests it is a bright turquoise blue). The colour of the lake is a result of alluvial tin mining in the area.
The Tamar Valley
Then of course there is the Tamar Valley, one of Tasmania's largest areas for vineyards and cellar doors. Not only will you be able to sample local wines, but you can also taste a range of Tasmanian cheeses and dips.
I would recommend spending at least two nights at Deviot Boat House to really switch off and enjoy the peaceful surrounds. If you plan on visiting more of Northern Tasmania, a great base nearby would be to add two nights at Stillwater Seven in Launceston. Happy travels!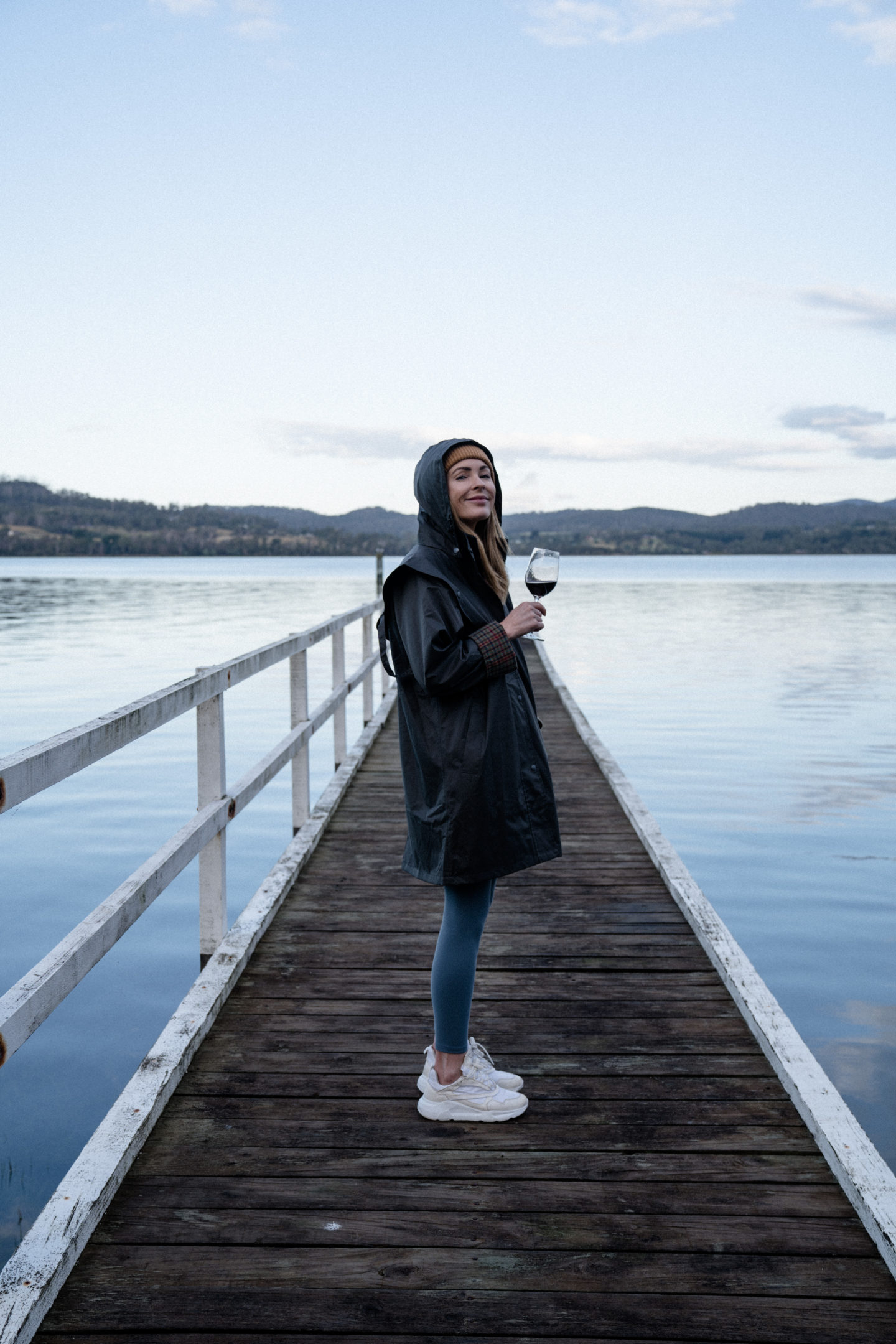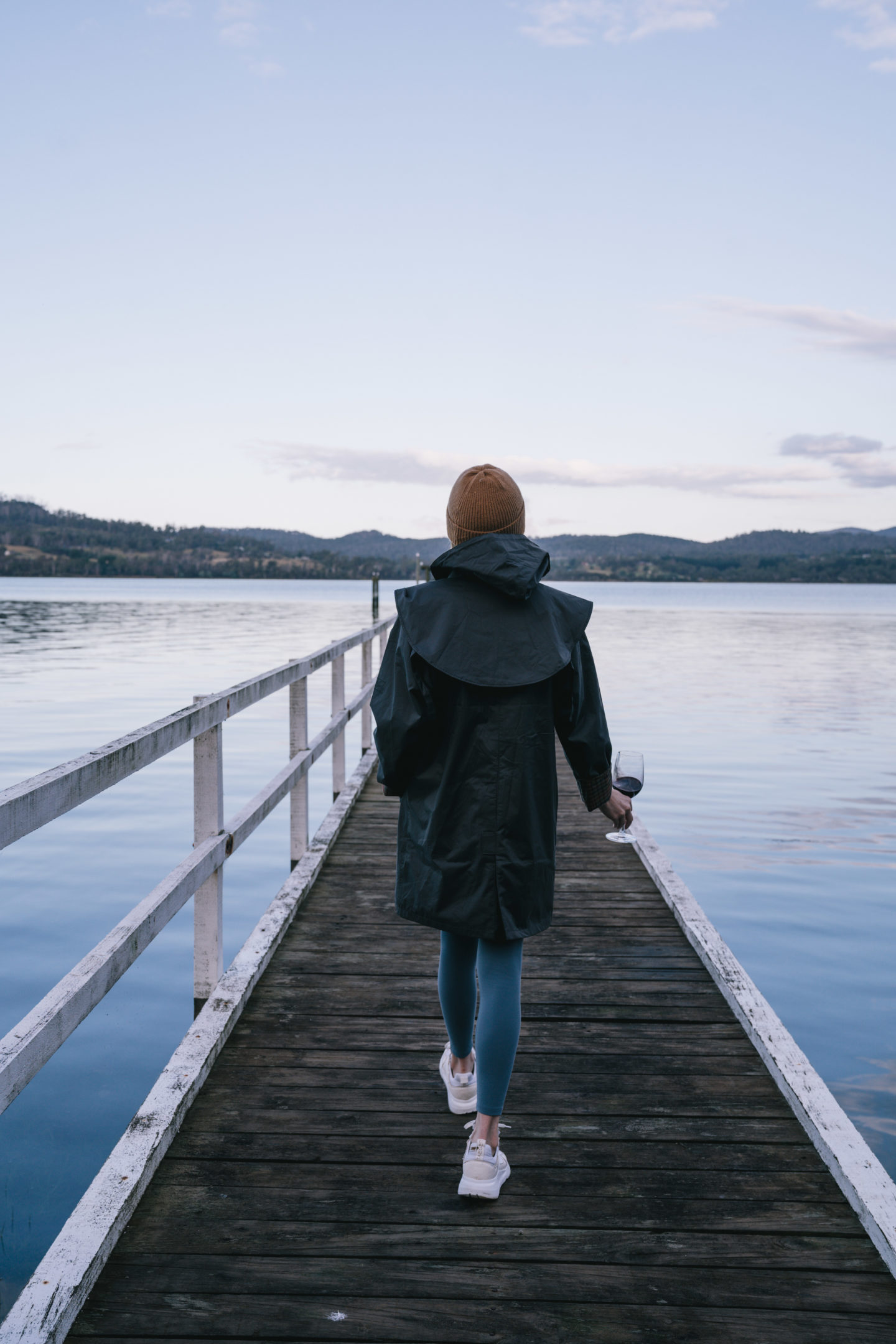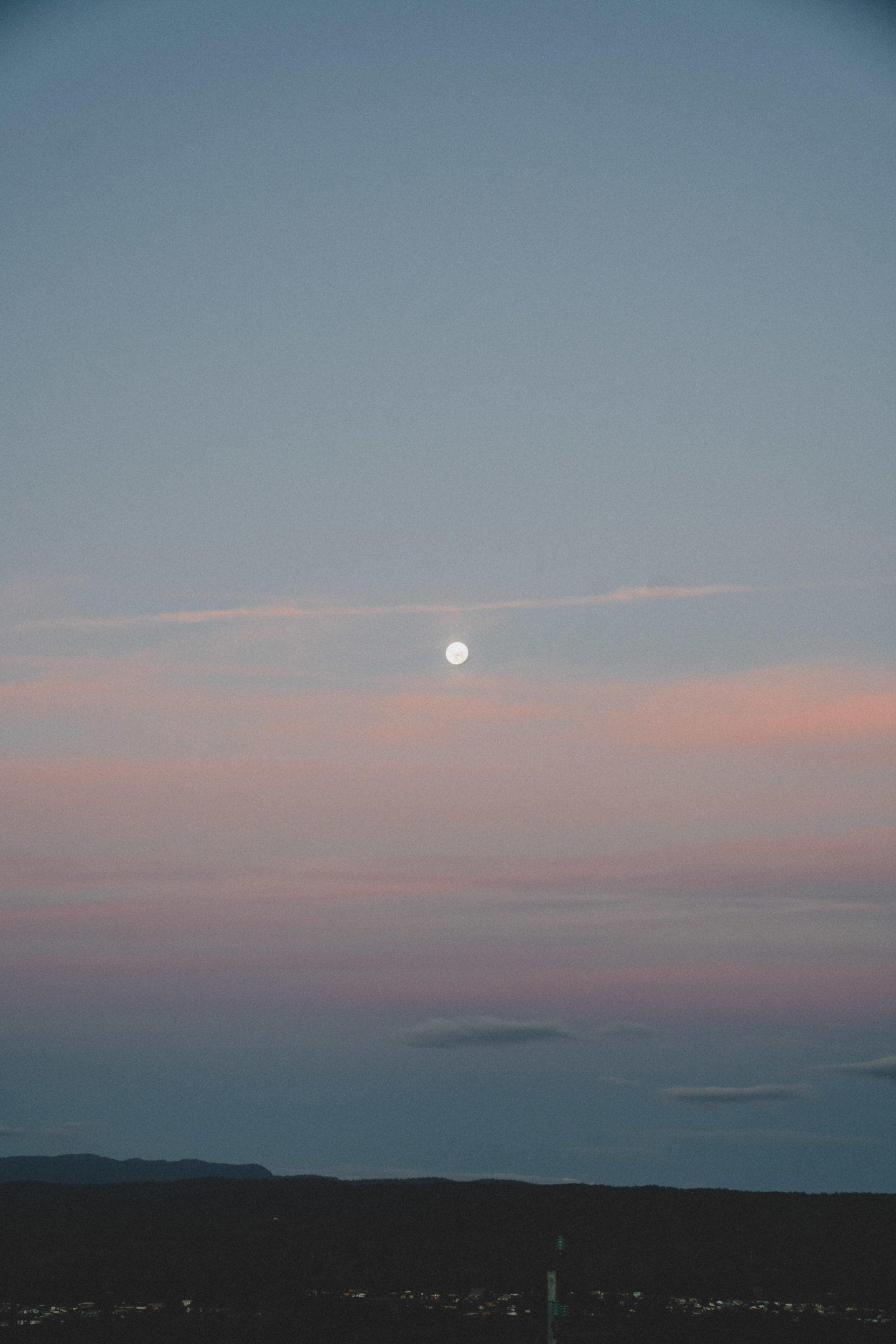 Book this stay in Tasmania. Room rates start at $568 per night.