It has been a couple of months in the making but I have finally moved in to my new office – the official headquarters for World of Wanderlust and my ultimate inspiration space! Mostly due to travelling so much in between short stints at home (sometimes just overnight), my little side project to build an office outside my bedroom (though still in my house) is finally complete! & with that I have decided to share a little travel photo wall DIY as this is one of my favourite features in my new space. Keep your eyes peeled for a better look inside my new office on my Youtube channel but for now, lets take a look at how you can frame those special travel moments (plus a special announcement!)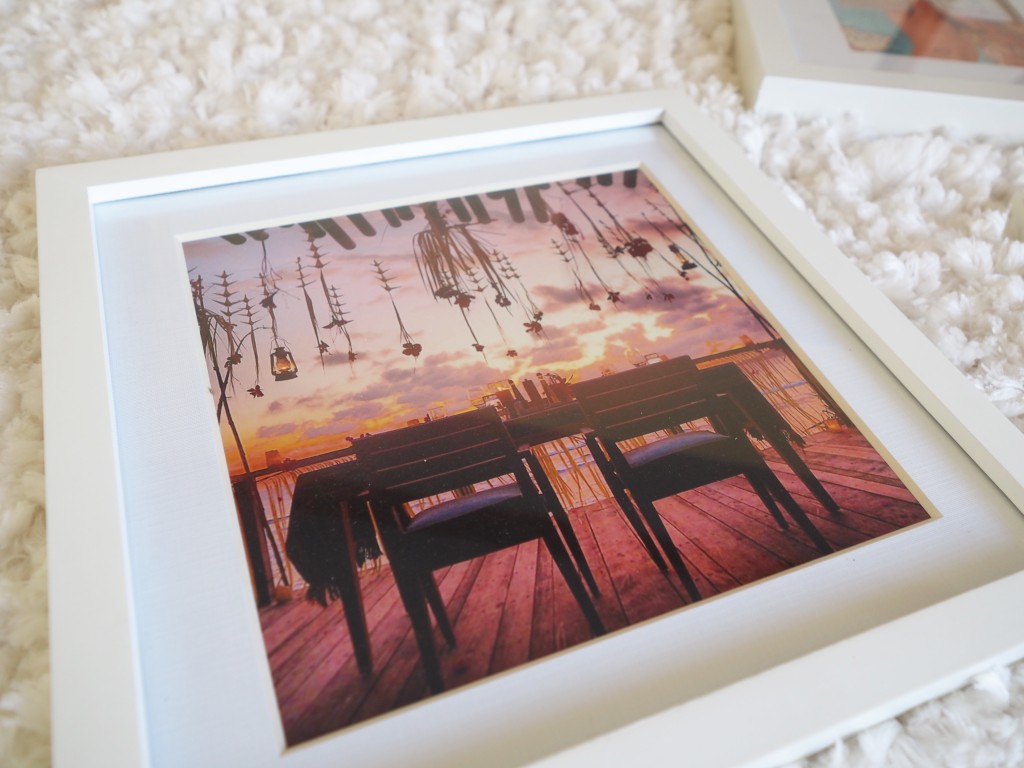 Step One: Pick your photos, Print & Frame
And time for that special announcement: you can now buy framed prints from the World of Wanderlust collection online – initial orders are limited to a small release amount so be quick!
For my travel photo wall I've chosen to display a combination of things that inspire me: both prints of my own, a quote, a gorgeous illustration of New York City and a gold foil map.
When choosing your photos be sure to pick the places that have inspired you most or those places you really wish to go in the future. I have done this for a very long time (much to my mother's dismay with my excessive use of sticky tape on her walls) and it has always inspired me daily to keep saving my pennies for the next adventure.
After you've picked out your travel snaps and inspirational pieces, head to your local homewares or hardware store (I went to Spotlight craft store, Officeworks office supply store AND Kmart) and pick out your frames. I chose an all white theme as my office space is very neutral, but don't be afraid to mix it up with different wooden frames too!
Step Two: Trace your shapes
In order to get your wall looking the way you envision, this next step is pivotal. Grab some old wrapping paper (leftover Christmas paper works a treat), turn it over to the blank side and trace each frame, cutting them out afterwards and labelling them with whatever image/quote is inside.
Then you will be left with a stack of papers the same size as your frames which you will then use to emmulate your design on the wall BEFORE sticking nails into your walls to ensure it all goes according to plan.
Step Three: Sticky tape to the walls
IMPORTANT: use a paint friendly stick tape for easy removal. I grabbed this one from a hardware store/alternatively you could use blu-tack.
Start placing each of your cut-out paper replica images on the wall to position them exactly where you would like them to be. Then take a look at the backs of your frames to determine where the hook will need to be placed and draw a dot of that point on your paper. From there you can see exactly where you should nail your picture hooks BEFORE you go all crazy putting holes in your walls.
Step Four: Nail It!
You're nearly there and its time for the fun part! You will need: picture hooks and a hammer. That's it! Start bangin' those holes in (on a downwards slope) and hang those photos!
Et voila!
Shop World of Wanderlust Prints