We doubt there are any amongst you who haven't heard of the novel Eleanor Oliphant Is Completely Fine. Certainly every time we ask for book recommendations, at least one person will place Miss Oliphant under our noses. Add to that, Jojo Moyes herself dubs the book "funny, touching and unpredictable". Now that we've read it, we understand why. Here is our complete book review for Eleanor Oliphant is Completely Fine.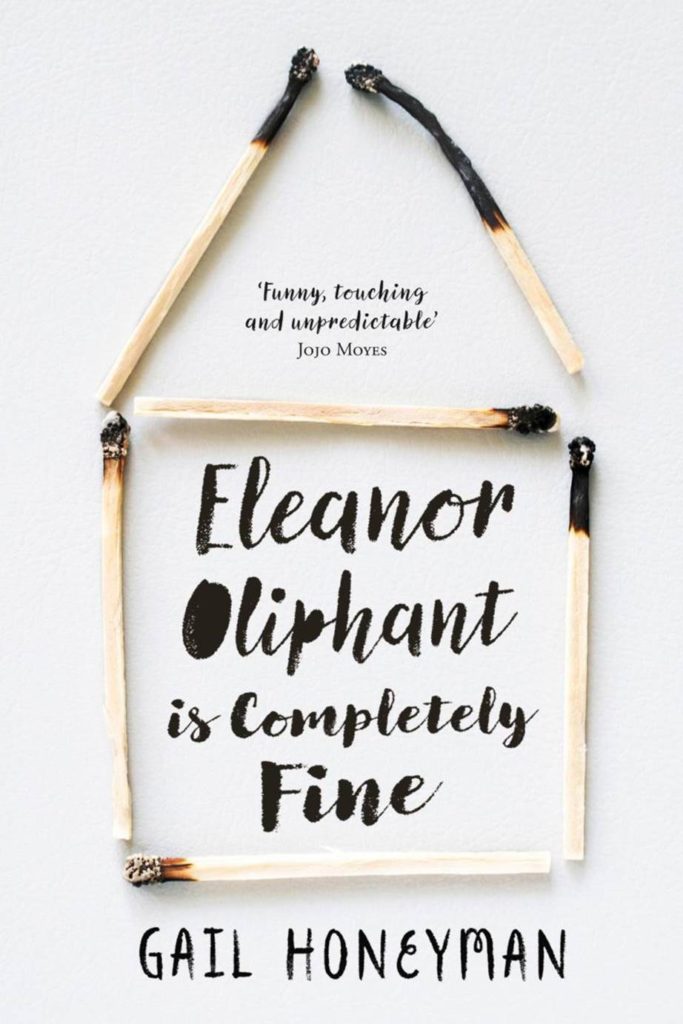 Book Review: Eleanor Oliphant
Eleanor Oliphant is a novel that compels you to feel a huge spectrum of emotion as you follow the journey of its unusual protagonist. An office manager, Eleanor leads a seemingly rather quiet and normal life. That is until you come to understand she'll drink two bottles of vodka every weekend and not see another living soul from Friday afternoon to Monday morning. The truth, we come to learn, is that Eleanor is incredibly lonely. Her only social sustenance comes from phone conversations with 'Mummy' and snarky remarks from her coworkers. Thankfully this starts to change as Eleanor meets Raymond and Sammy and at this time in the narrative, a delightfully unlikely trio forms.
The story explores deep rooted loneliness and the dire ramifications it can have on a person's life. Often in the book you can physically feel Eleanor's isolation and her lack of social interaction and, our hearts broke for her. And whilst not all our situations are as extreme as Eleanor's, we challenge anyone to read this and not feel an understanding for what she's going through. In today's world of Instagram, many of us feel the occasional pang of loneliness when we think everyone else is having 'OMG the best time EVER!'. But don't make the mistake of thinking it is all doom and gloom. The larger social messages around loneliness are interspersed with moments of lightness and hilarity. It's a perfect mix of highs and lows.
⭐⭐⭐⭐⭐⭐⭐⭐⭐
Star rating:
Eleanor Oliphant sits happily at 9/10 in our opinion. This touching and funny book will have you wiping away tears of sadness and joy throughout, often both at the same time. These moments of levity are all the sweeter being so well balanced with the darkness.
What we're reading now…
Join the (Book) Club!
Every month we choose three new books we know you'll love. Books that will change your life, books that will make you successful, books that are worth escaping into and books that are just so good you can't put them down. Join our weekly newsletters to stay up to date with the books you should be reading.