As my second visit to Los Angeles this year and my last trip for 2013, I have no doubt in my mind that I have started and ended the year with the crème de la crème by experiencing my second customized day tour with Elite Adventure Tours.
You could say I have a clear favourite for the year 2013.
After traveling across 5 continents throughout the year, I have returned to Los Angeles to indulge in my second day tour with Elite Adventure Tours. My first experience with Elite was earlier this year in January, when I touched down at LAX for the first time and embarked on a ground tour of Los Angeles on the first day I arrived. I was so impressed by what Elite offered that I haven't stopped talking about it since – luxury transportation, an itinerary catered to your specific interests, complimentary snacks and beverages, and insider knowledge that is completely invaluable for visitors looking to make the most of their trip to Los Angeles. There are many companies offering their versions of your standard "best of LA" tour. You hand over your hundred bucks, hop on a bus, crane your neck to get a glimpse out the window, and there's a day of your life you won't get back. There are also a number of companies offering private tours of Los Angeles, which are charged considerably more than public tours, so you'd want to be sure you're getting exactly what you've paid for. But how can you be sure?
Book a Day Tour with Elite Adventure Tours. Here's why…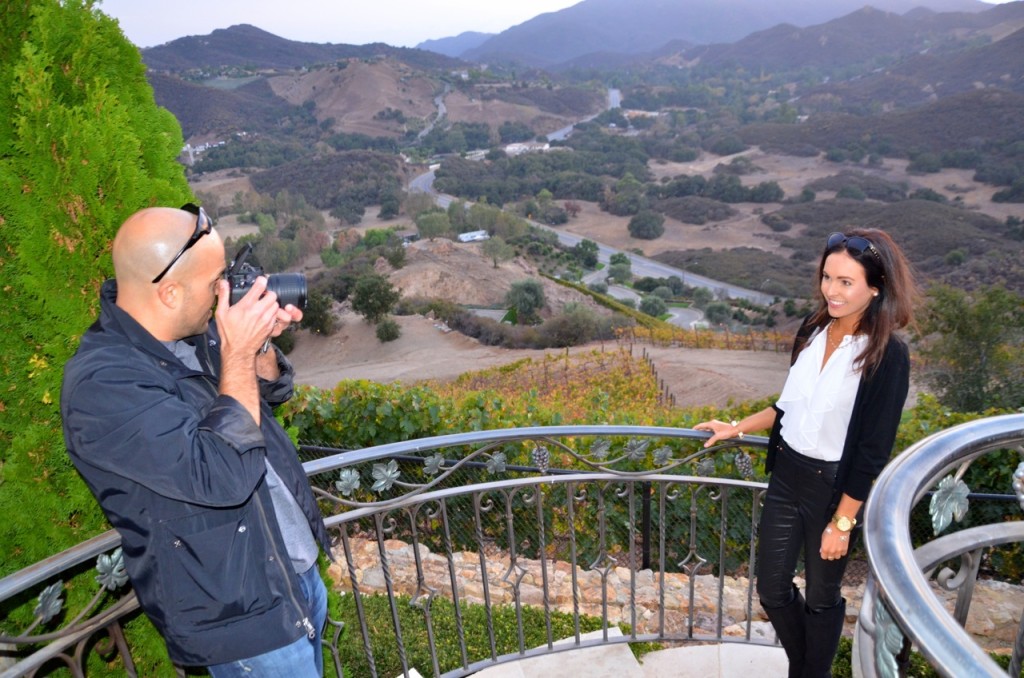 Most people would define luxury travel as a first class airline ticket, five star accommodation, and a private chauffeur. However when we visit a city for the first time, we all have a similar checklist of our must see sites and experiences. When you go to Paris you want to see the Eiffel tower, and when you visit Los Angeles you want to see the Hollywood sign. But precisely what has changed in the luxury travel market in recent years is how we can experience cities in a manner that will have us telling our travel stories for years to come. Elite Adventure Tours have squashed the standard definition of 'luxury tour company' and taken a dedicated approach to ensuring guests of their tours are treated as celebrities in their own right. If you're looking to splurge on a day you will never forget in your lifetime, then you should consider an itinerary that goes a little like this…
The Ultimate Los Angeles Experience
At 10.00am my personal tour guide, Paul, and videographer, Vincent, greeted me and my dad in the lobby of the Hotel Shangri-La Santa Monica. I knew this would be no ordinary day tour, and I had been anticipating this day since the moment it had been confirmed. If it was anything like my last experience with Elite, it was going to be unforgettable.
As soon as we were in the luxury van the camera started rolling and the entire day was captured on film to ensure it would be a lasting memory, as well as provide me with ample bragging rights for when I returned home. We began our day driving out of Santa Monica, through Beverly Hills and finally to Hollywood to see number one on everyone's list – The Hollywood Sign. Along the way we drove past Rodeo Drive, Paramount Studios, and had a running commentary of the cities' history, demographics, real estate prices, and more, with no question was left unanswered.
As we approached the Hollywood hills, Paul explained we were en route to a secluded view of the Hollywood sign that no one else seems to know about. As with the first time I visited earlier this year, when we arrived the secluded spot with a full, close-up view of the sign was completely deserted. After we took our photos we drove past 'the' spot to take a photo of the Hollywood sign and saw well over twenty tourists waiting to take their shot. This is but one example of how advantageous it is to book a trip with Elite to get an insider's look into LA.
From there we made our way to Hollywood Boulevard to view the Walk of Fame from the comfort of the van – and for anyone who's visited Hollywood you would understand why it is often better to view from afar! As I had visited the Walk of Fame with Elite earlier in the year, we bypassed a second visit and headed straight for Beverly Hills and Bel-Air to view some celebrity homes. At this point Paul will ask his tour guests which celebrities' homes they would like to see, and instead of visiting the ones that so happen to be 'on the tour', you will drive right by your favourite celebrities' homes and Paul will provide background information that he has gained over the years.
We then made our way to lunch at Cecconi's – a celebrity hotspot that is renowned for star spotting. That's another benefit of booking a private tour with Elite, as they have insider knowledge that will allow you to see the Los Angeles you imagined, as opposed to the tourist-laden streets of Hollywood on a crowded tour bus.
While it was great to see the tourist sites of Los Angeles both the first time I toured with Elite and this time, I could not have imagined just how much things could change once I experienced a specialty tour. Elite don't only offer introductory tours to Los Angeles – in fact far from it. They also cater to a certain clientele on a 'nothing is out of the question' policy. Think you've seen all of Los Angeles? Think again. Elite offer luxury tours by land, air, and sea.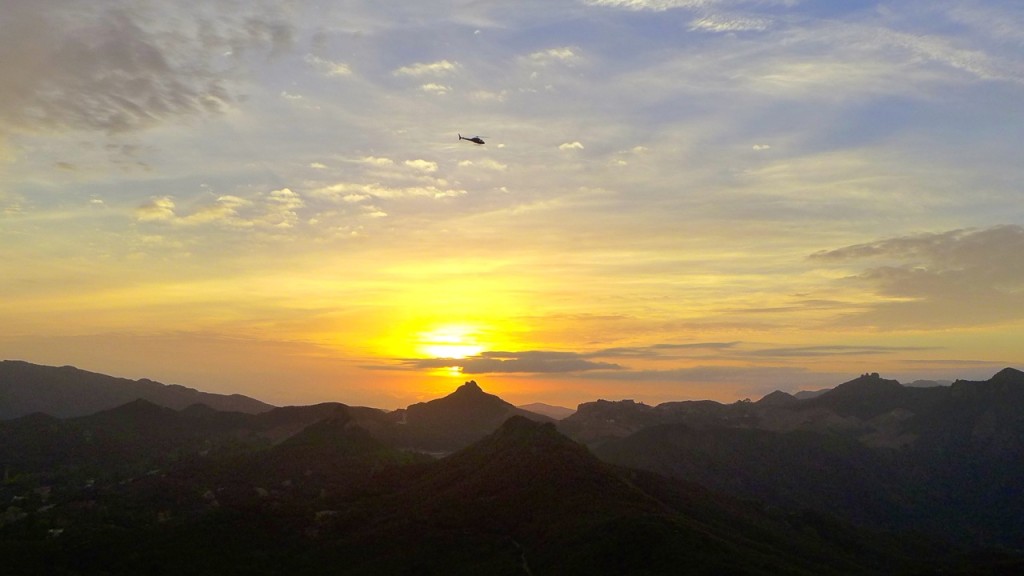 Before I knew it, we had arrived at the helicopter departure point for what was about to be the most indulgent experience of my travel life to date. It may come as a surprise to you that I have never traveled via helicopter before, and I can safely say I had the best first experience imaginable. We boarded the chopper and began our flight over Los Angeles – or so I thought. As we passed the Hollywood sign we made our way over the mansions of Beverly Hills to enjoy an unrivaled view of the properties below. We then began flying toward the coast of Malibu as the sun began to set over the Pacific Ocean.

The seaside town of Malibu is an exclusive location that is home to the likes of Barbara Streisand, Mel Gibson, and Leonardo Dicaprio, just to name a few. Flying over these mansions is the only possible way to view the properties, as they are not accessible via land. My tour guide Paul then joked about needing to use the restroom, and our pilot Kurt insisted he knew a place nearby we could land the helicopter. I knew something was up…. But what could we possibly be doing landing in the middle of Malibu, among some of the priciest real estate across the globe?
We began to approach what can only be described as a 'castle in the sky' – a $49 million estate known as Malibu Rocky Oaks Estate. As we circled the property and began to descend for our landing, the autumn leaves were bursting wildly into the wind and creating a fantasy-like arrival to the estate. By the time we touched down on the helipad reality was well and truly gone, and I would need more than pinching to feel as though any of this was real life. We were greeted by Tony, founder of Elite Adventure Tours, the owner of Malibu Rocky Oaks Estate, Howard Leight, and property manager Diego, as we disembarked the helicopter. They had prepared a special wine tasting inside the estate that was accompanied by a tour of the property and the chance to mingle with the property owner to learn more about this exclusive estate that produces Malibu's best wines.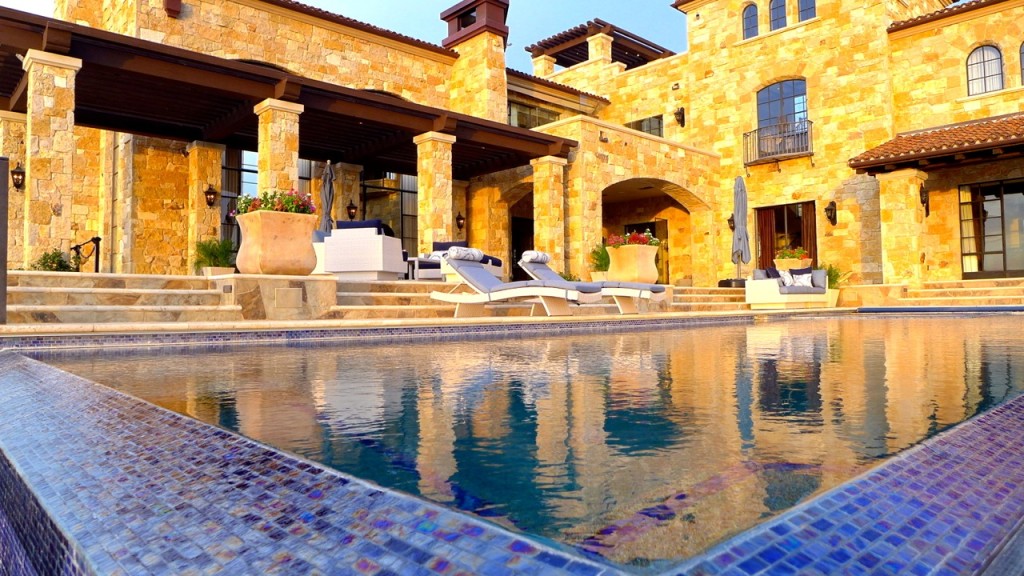 The private estate is elevated 2,000 feet in the Santa Monica mountains with panoramic views of Malibu at an unrivaled vantage point. Add to that the fact that Malibu Rocky Oaks wines have been amply awarded in recent years, and you have an unmatched experience for wine lovers fortunate enough to visit the estate and vineyard. Malibu Rocky Oaks owner Howard Leight aptly claims that "wine is the international currency for connections", which certainly rings true as MRO has attracted an impressive list of high-end clientele to the estate.

As the evening came to a close we departed for a night flight over Downtown Los Angeles before being returned via luxury van to our hotel. Needless to say, this was the best experience of my travel career to date. If I could urge you to do one thing whilst you are in Los Angeles, it would be to choose a tour with Elite that suits your preference and budget, and experience Los Angeles the way it should be experienced – on a personal, private, and unparalleled level. You'll walk away with lifelong memories, professional photos to remember your day, and endless bragging rights to share with family and friends.
Book a Tour with Elite Adventure Tours Los Angeles.
(note: Special thanks to Elite Adventure Tours for hosting my visit – my opinions is, as always, my own).