There are a few parts of the world that retain their mystery due to their remoteness, and Patagonia is one such example. Located just about as South as you can find yourself in Chile, South America, Patagonia lies on the border of Chile and Argentina and is not easy to reach, but perhaps even more impossible to leave – due to the pristine beauty that lies here.
Arrival to Patagonia is typically by plane, flying 4-5 hours South of Santiago to Punta Arenas. From there you will need to take a further 5 hour journey by land, until you finally arrive in the National Park itself. But the journey doesn't end there – in fact this is just the start of it.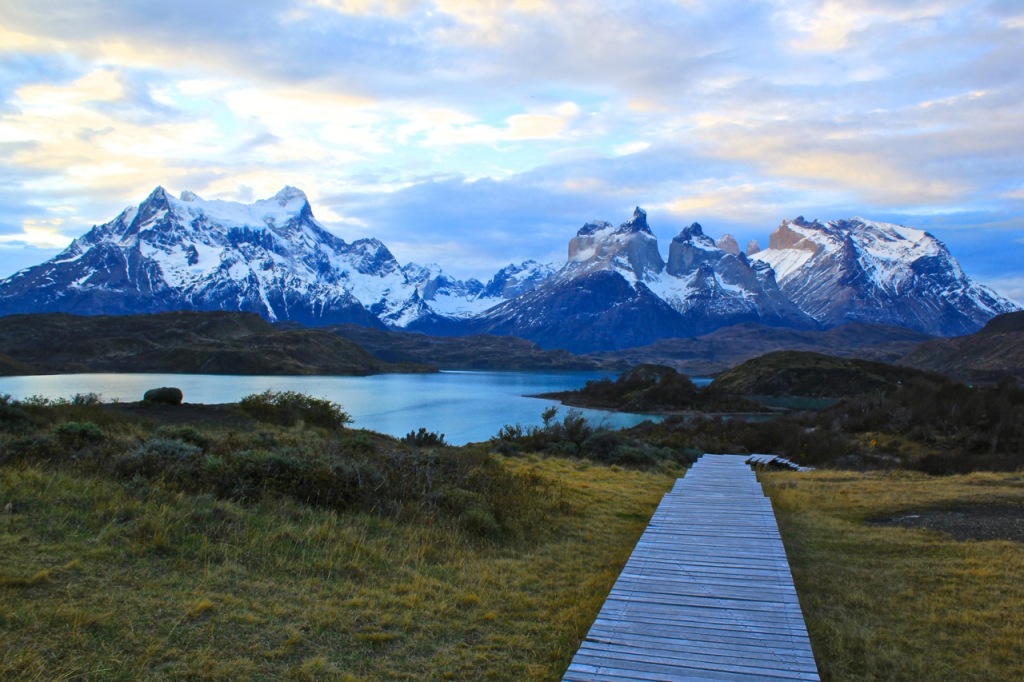 Exploring Patagonia
As far as birthdays go, this year will forever be one of the most memorable. I checked in to Explora Patagonia on the day of my 23rd birthday. My arrival should have been the day prior, however weather conditions forced an emergency landing elsewhere in Chile, a new flight heading back North, and a flight to Punta Arenas the following day, followed by the car journey on the day of my birthday. I knew it would be a birthday to remember, and indeed there was a cake and candles, but I truly had no idea how unforgettable my trip would be when things really kicked off the following day.
A Frenchman, our two Chilean guides and myself assembled in the lobby at 8:30am to start our full day hike. Typically guests at Explora will begin with a half day itinerary to ease into things, but given our trip was cut short we were eager to hit the trails straight away. We stocked up with some snacks for energy – chocolates, nuts, dry fruit and fresh glacial water. The kitchen staff had also prepared sandwiches for each individual to carry in their day packs, and the guides had extra sandwich fillers in their day packs, as well as a tasty desert (my weakness).
We drove to the base of our trail just 15 minutes from the hotel and began our 14km round trip hike for a spectacular panoramic view of the Torres del Paine and surrounds. The first hour was a very steep incline and for at least the second half of it I was sure that this trail would be the death of me. We were going at quite a good pace considering we were all fit, young and able… but I later found out that this trail was considered one of the hardest available in the park, particularly the first hour on the steep incline. No wonder it was so painful!
But of course – no pain, no gain. And the reward at the end of the day was certainly worth the tiring first hour that tested my endurance!
Once at the top of the mountain we began our track that circled through the forest and offered some of the best views from afar of the Torres del Paine. For much of the hike we were walking into clouds or above them, however as the day carried on the clouds began to shift with a light wind. By the time we reached the highest point of the trail the Torres del Paine was perfectly visible, thus making for a perfect lunch pit stop shortly after noon.
Our guides – Ben & Trini began to set the 'table' – quite the novelty given our muddy trek to get here. To warm up we sipped on some lentil soup and I bagen to fill my three vegetarian sandwiches with loads of avocado, tomato, lettuce, mushrooms and seasoning. Afterwards we enjoyed some desert and tea, before continuing our trek to another view point.
Coming down was of course much easier than going up, however with such a steep slope now completely exposed (previously covered by clouds) it was quite frightening to look down!
After we reached the base, we walked a further 20-30 minutes to the horse stables so we could spend the late afternoon trail riding around the mountains. This was just as much a highlight as the trek itself. The stables were impressive beyond words, with some of the best trained horses and riders you could find in the country. I was also pretty chuffed to be riding Soldado (Spanish for Soldier), as he was the most eager of the bunch and wouldn't settle for being anywhere but at the front of the group. He and I were on the same wavelength.
It is perhaps close to impossible to put this day into words that would do justice to the type of experience I had just encountered. Needless to say, this will forever be one of the most memorable experiences I have had the world over and I couldn't be more impressed by the way Explora have captured the Art of Travel.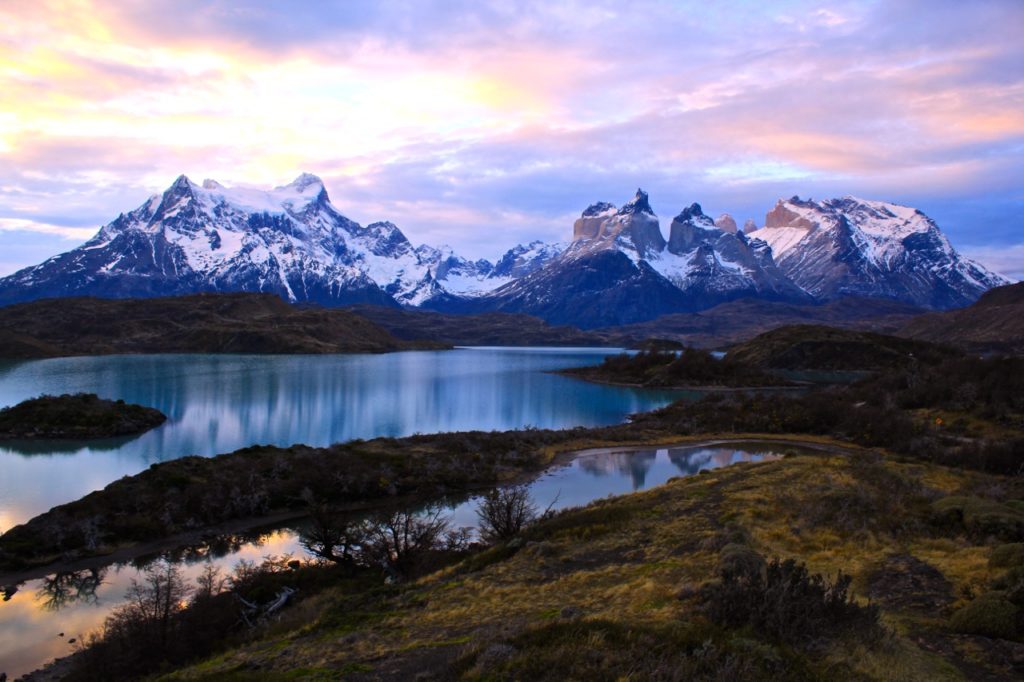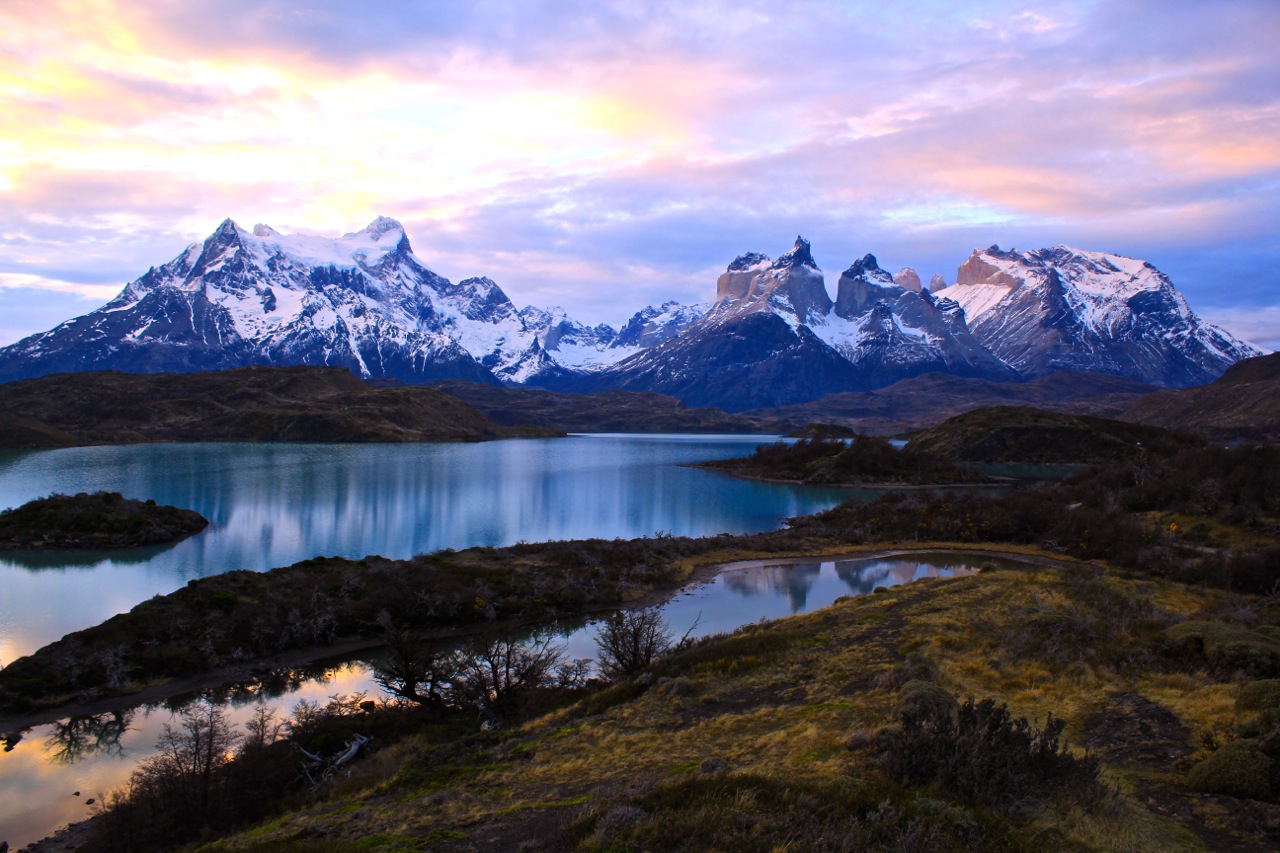 World of Wanderlust was welcomed to Explora as a guest, however my opinion is always my own. Visit our Instagram for more daily travel inspiration!