The second you land in Morocco, you are transported into a colourful, chaotic culture that is rich, laden with contrasts and impossibly infectious. Moroccan culture is a blend of Arab, Berber, African and other Mediterranean European influence – a country offering everything from breezy seaside coastal villages, to dizzying mountainous ranges, ochre sand plains of the Sahara that stretch beyond the horizon, and bustling market souks. Here is a summary of key cultural delights, essential experiences and flavours that are a must see, must eat/drink, or must experience on your visit to this fascinating country. This is essential Morocco: mint tea, Hammam, Tagine and more.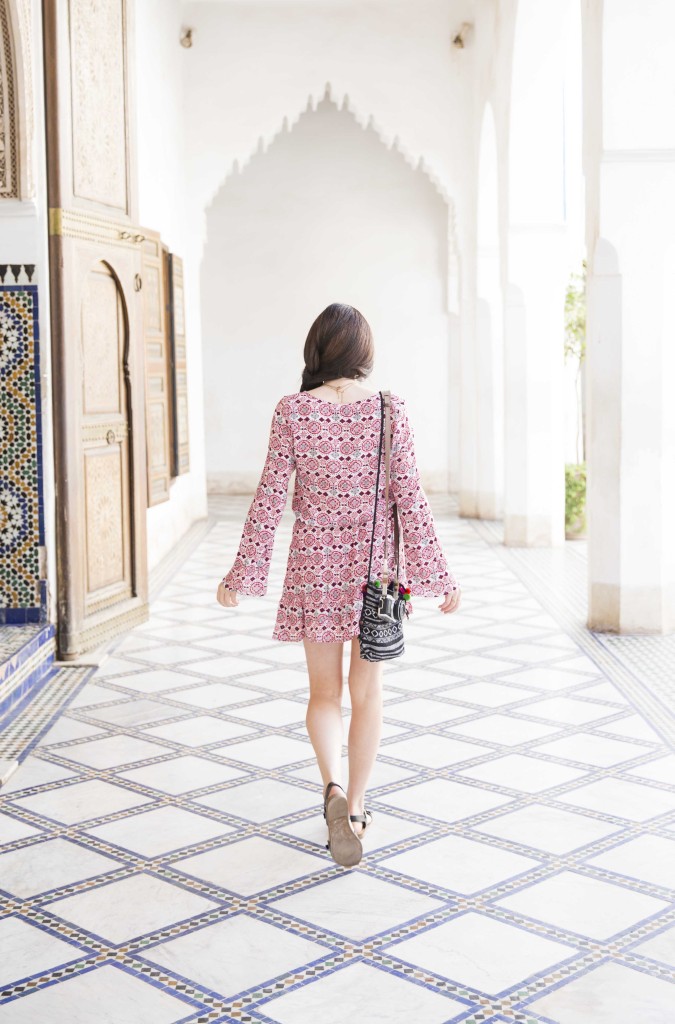 Mint Tea
More than a refreshing hot drink, Moroccan / Maghrebi mint tea is a fundamental expression of the culture itself – and deeply intertwined in Moroccan hospitality. Serving mint tea is customary as an arrival welcome drink, and an accompaniment to any discussion or important transaction – it is impolite to refuse an offer for tea.
Expect a sweet amber liquid that is soothing, yet awakening. Made with Chinese green tea, fresh mint leaves, sugar and boiling water, the tea is high in antioxidants, caffeine and sugar.
Serving mint tea is a ritual in itself – tea is always poured with great panache. The teapot is lifted high above the cup to aerate, and blend flavours, and add a 'crown' of froth.
According to Moroccan customs, the tea pourer is the only person that should pour the tea until a pot is empty. Traditionally, tea is served three times – and the steeping time in between offers a different, progressive flavour experience – best described by the famous proverb:
"Le premier verre est aussi doux que la vie,le deuxième est aussi fort que l'amour, le troisième est aussi amer que la mort."
The first glass is as gentle as life, the second glass is as strong as love, the third glass is as bitter as death.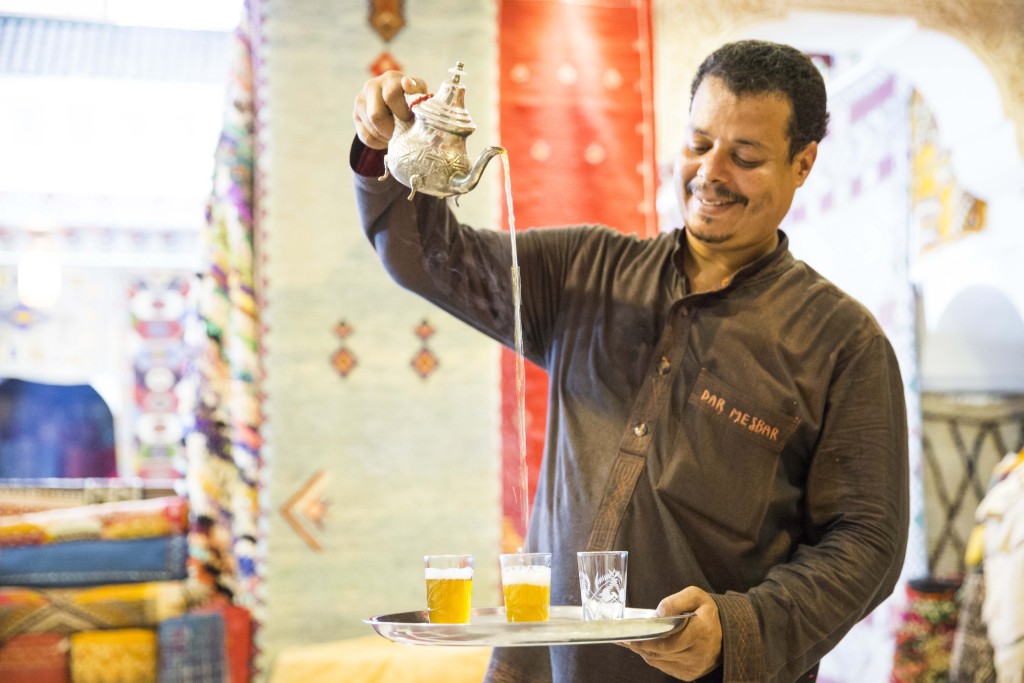 Moroccan pastries
Sweet toothed travellers are guaranteed to love Morocco for the pastries alone. Moroccan sweets are stacked high in souks stalls and cafe cabinets and are usually sold by weight. They come in many shapes, sizes and flavours, with the overarching ingredients being almond, honey, orange blossom and cinnamon.
The World of Wanderlust sweet pick? Defintely Ghriba – Moroccan Almond cookies.
Another favourite Moroccan dessert, kindly made for us by Michel at Ryad Salama (our accommodation in Fes) is Keneffa (crispy sheets of filo pastry, with almond cream and fruit layers in between) – divine!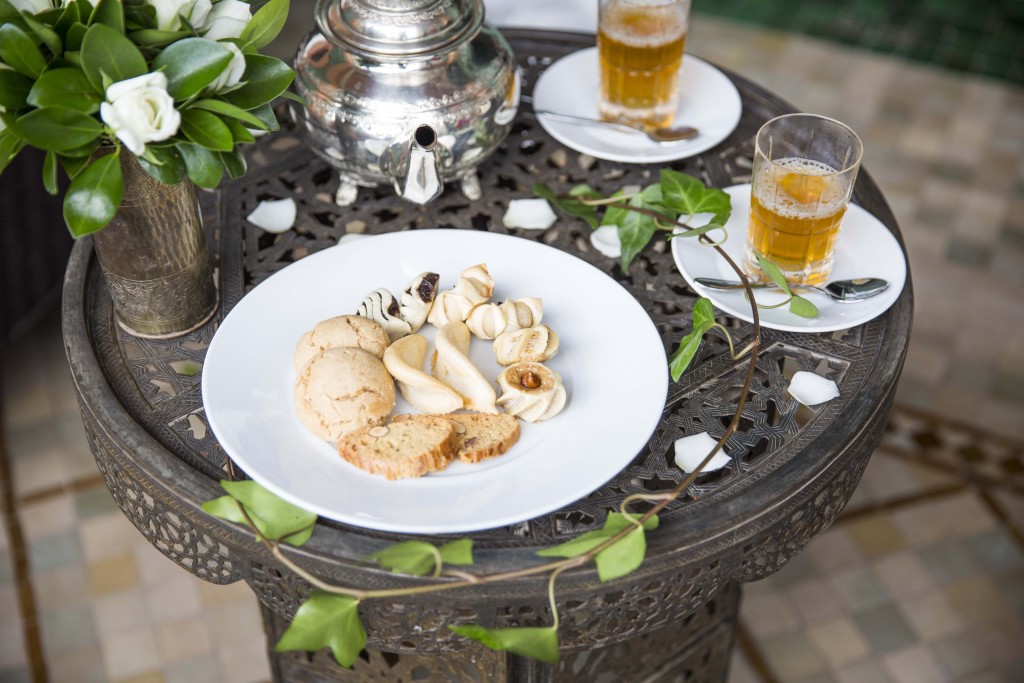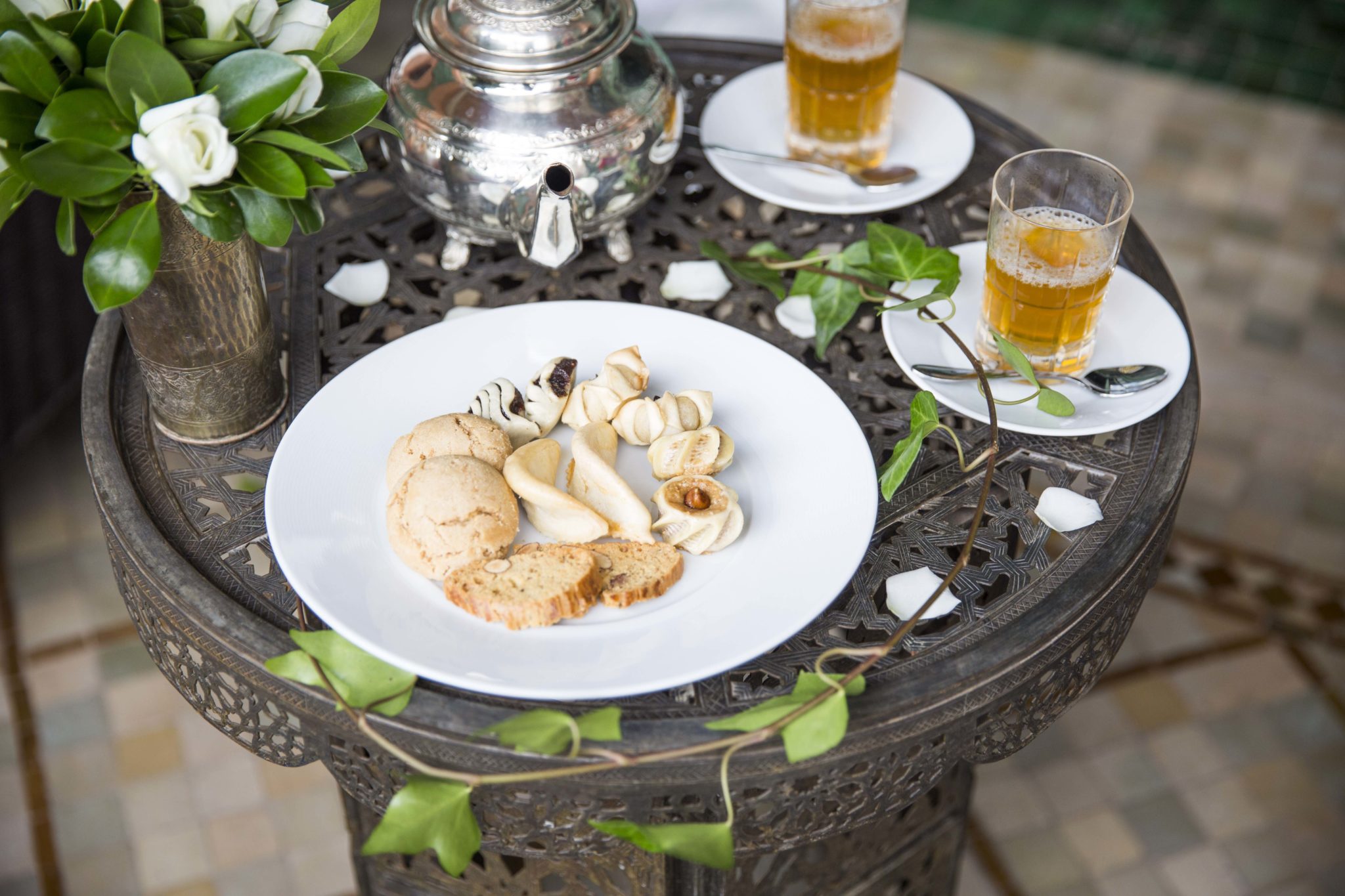 Hammam
Another essential component of Moroccan culture and everyday life is the Hammam – a steam room and bathhouse, where Moroccans visit to cleanse themselves. The Hammam process is a ritual involving bathing, steaming, cleansing with lava clay masks and black olive soaps and vigorous (!) exfoliation.
A local / public Hammam, where you bring your own soaps, towels and cleansing toiletries into the bathhouse, will offer a very different experience to a Hammam in a hotel or Riad – but any experience will leave you glowing… literally.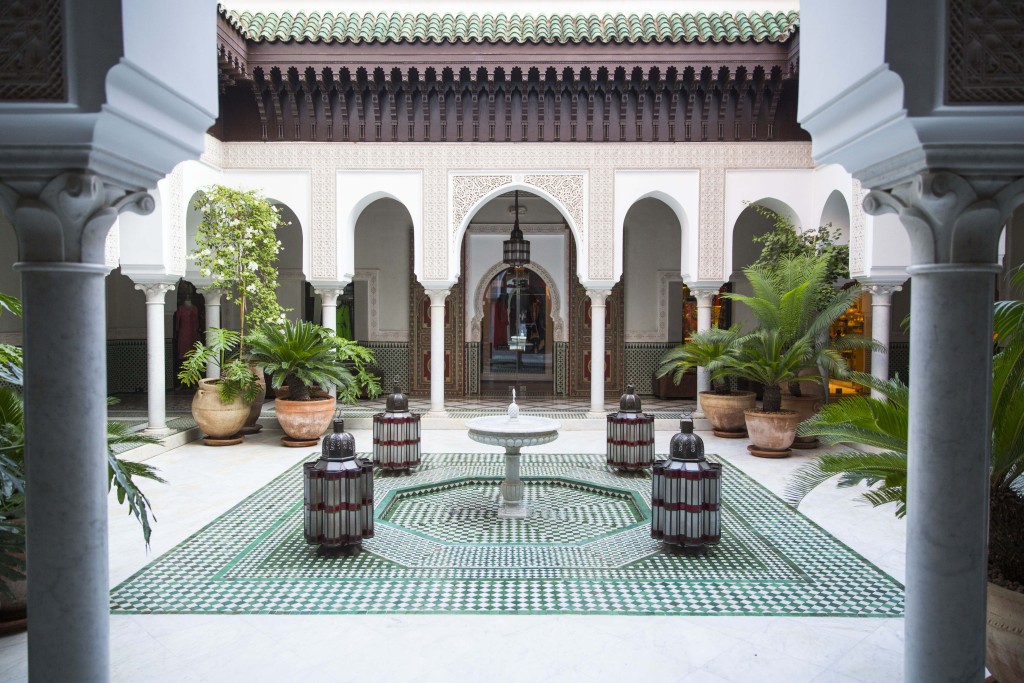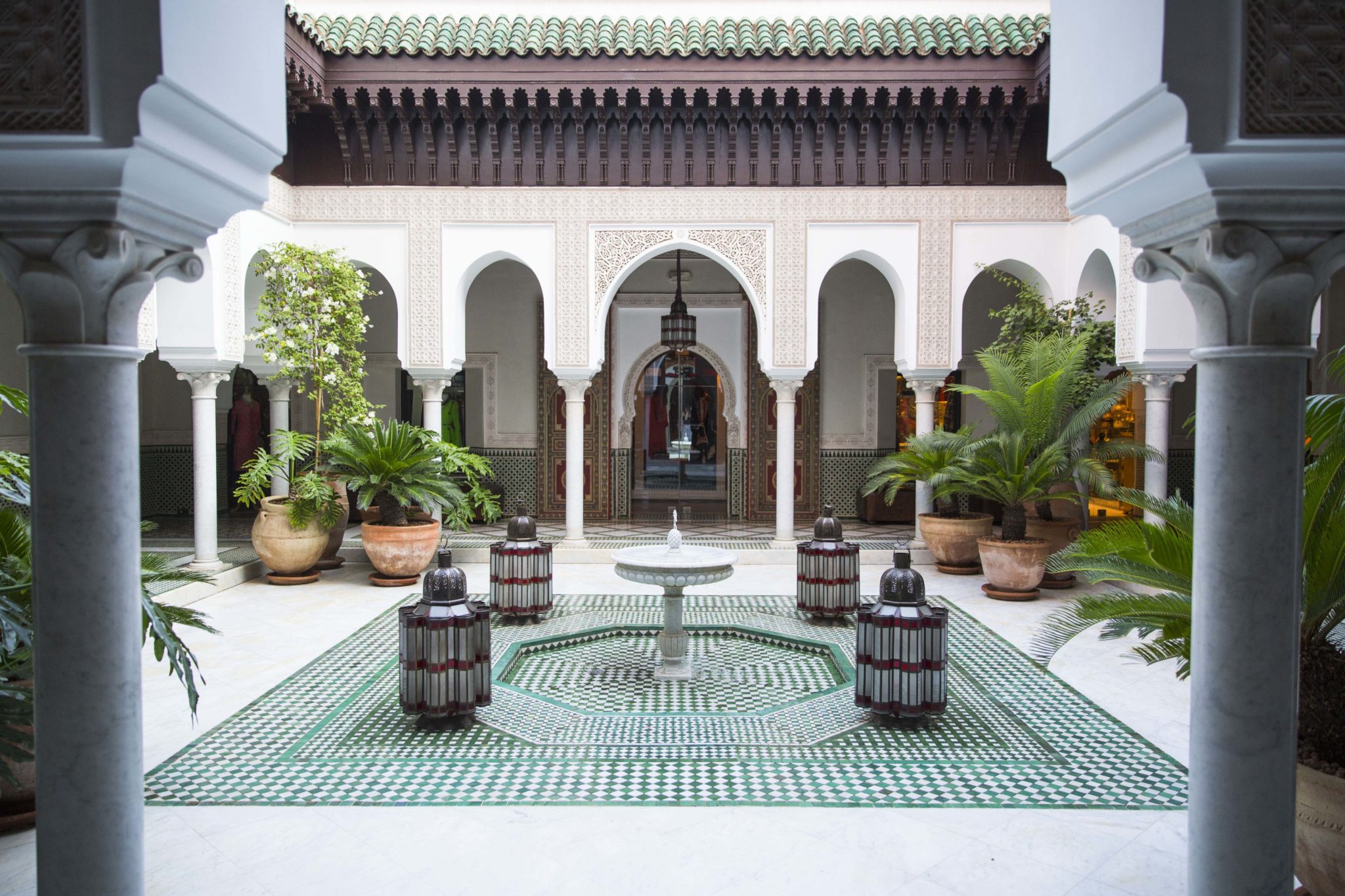 Tagine
At the heart of Moroccan cuisine is the tagine – a historically Berber dish, cooked over hot coals. The tagine is a conical clay pot, shaped in such a way that allows steam to rise and condense, while slow cooking the meats and vegetables inside. Practically anything can be turned into a Tagine – vegetables, lamb, fish, chicken – with dried fruits, olives or preserved lemon often added for flavour.
Moroccan Riad
In Morocco, you never really know what oasis may lie behind an unsuspecting door. A Riad, coming from the Arabian word for garden, 'ryad', is a traditional Moroccan house with interior courtyard.
Riads are inward focused, where rooms from a house all open to a central, usually symmetrical atrium space. Often featuring a fountain, fruit trees and intricate, geometric tiles, Moroccan Riads offer a tranquil retreat from the bustle and chaos of the outside world.
Henna art
Henna is a reddish-brown dye derived from the Henna plant, used to temporarily dye the skin with intricate patterns and ornament. Henna is ground into a paste and mixed with oils and natural ingredients, then applied to the skin with a syringe. Henna art can be traced back to Berber culture. It is worn to symbolically offer protection against illness and to bring joy. The patterns once applied will last between one and three weeks – and serves as a fun cultural experience while in Morocco.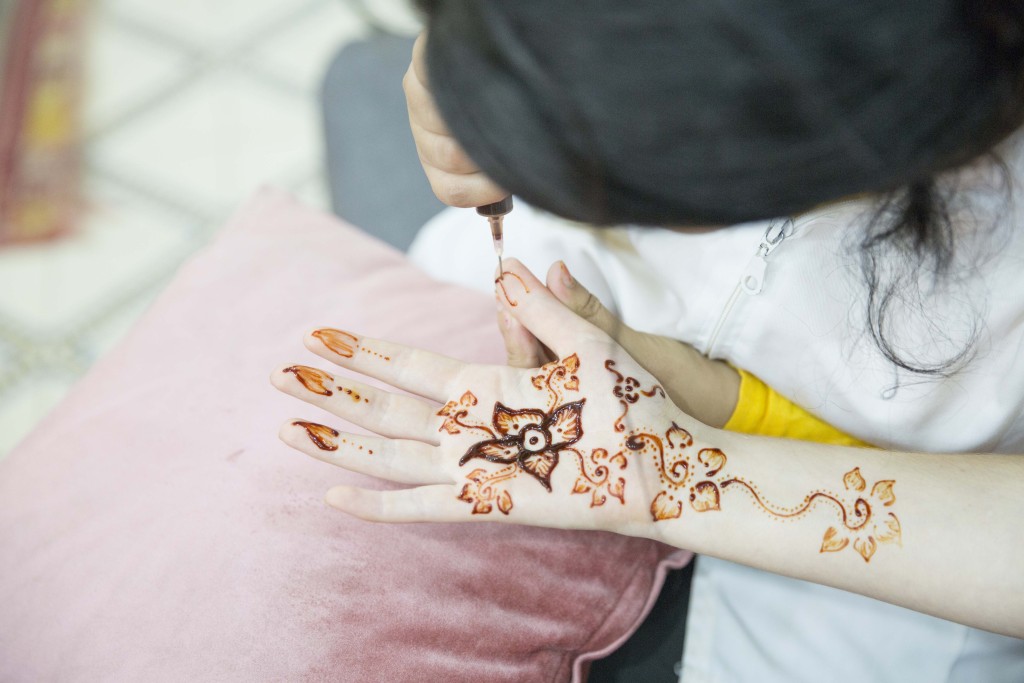 Souks
You can't visit Morocco without stumbling into one of the open air marketplace labyrinths – they are a way of life and an iconic part of every Moroccan town. Bursting with spices, olives, crockery and glassware, lanterns, handicrafts and leatherwork, textiles and intricately beaded kaftans and slippers, souks are chaotic and overwhelming – and wonderful to get lost in.
Have you been to Morocco? What part of Moroccan culture fascinates you most!?
World of Wanderlust recently travelled to Morocco as a guest of By Prior Arrangement.