If you are planning your first visit to Europe and don't know where to start, you've come to the right place. And if you're anything like me, you'll want to cut straight to the chase and answer the question: Where are the best places in Europe to visit? And with this Europe bucket list, we've listed the creme de la creme to help you plan your visit from start to finish.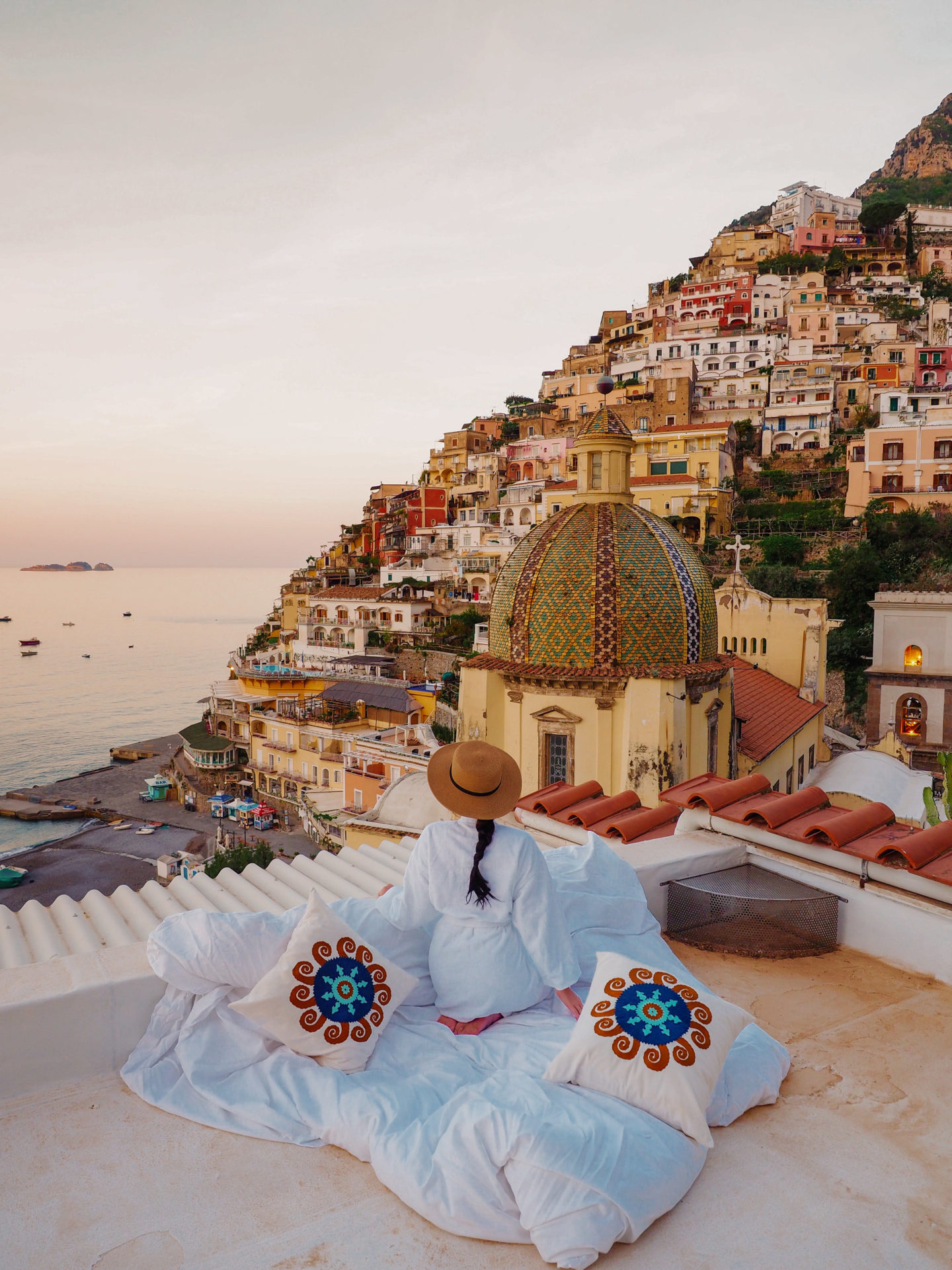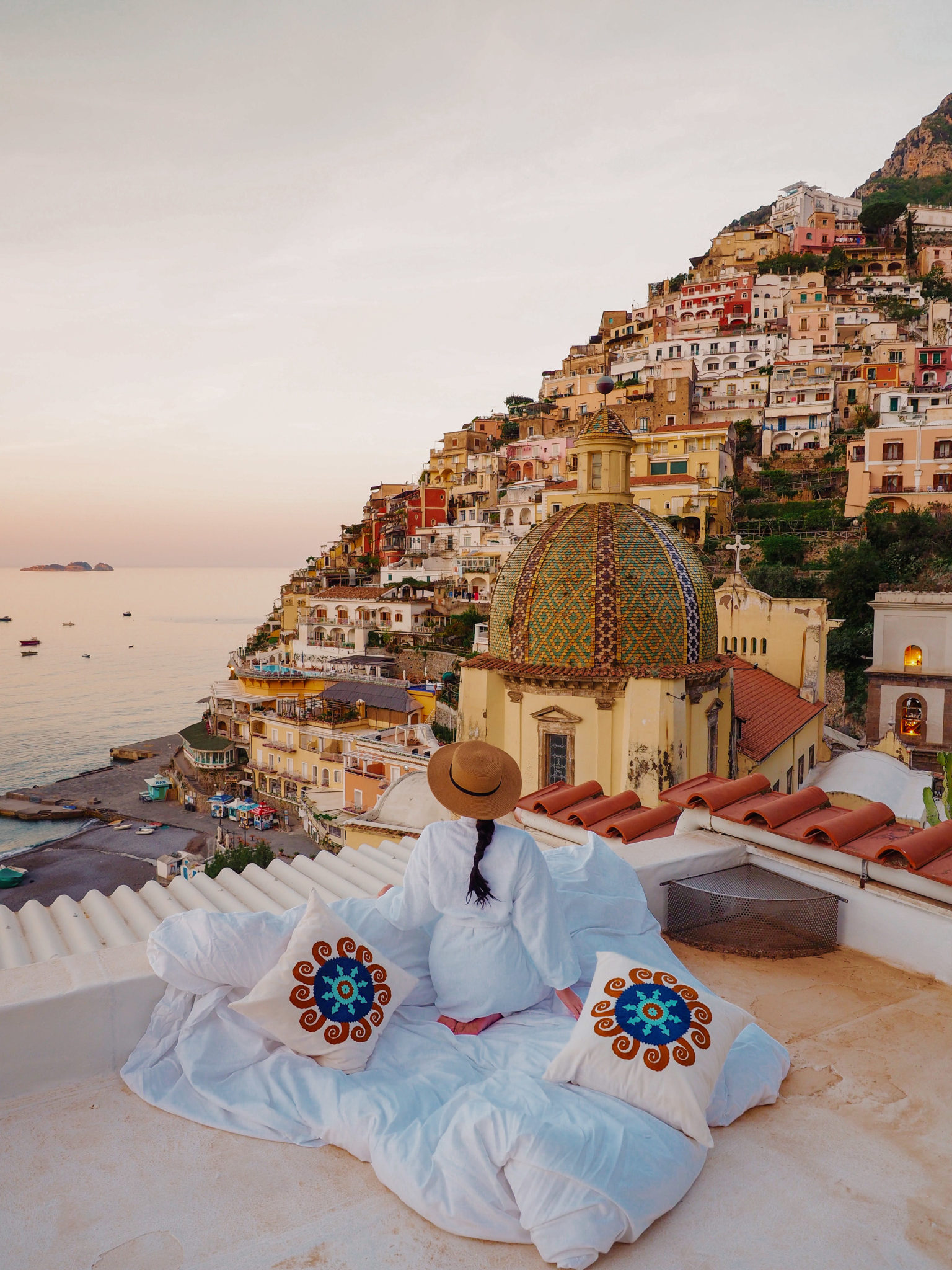 1. Wake up in Positano, Italy
Let's begin with perhaps my favourite small town in all of Europe to wake up and see the sunrise: Positano. Located in Italy's Amalfi Coast, Positano is something out of a fairytale or film set. Quiet and serene, the town is built into the cliffs of the coastline, with colourful facades and terracotta rooftops. And what exactly do you do with your time on the Amalfi Coast, I hear you ask? Start by renting a Vespa and exploring the surrounding towns on a daily basis. There's no shortage of adventures to be had – visiting Ravello, a quintessential town nestled into the hillside, or Capri, a popular island destination you can reach by ferry.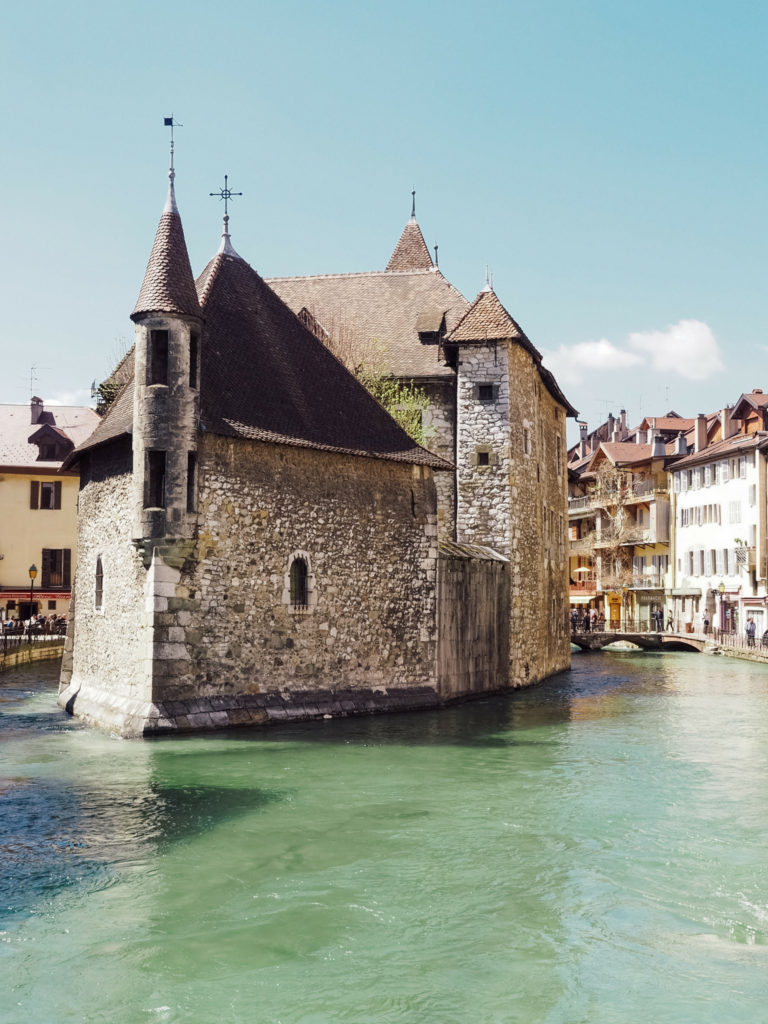 2. Visit Annecy, France
France has no shortage of photogenic towns to visit. But Annecy, located in southeastern France, is surely one of the most beautiful. Known for its Vieille Ville (old town), Annecy is characterised by cobbled streets, winding canals and colourful houses. In the backdrop of the city, you will notice snow-capped mountains and the expansive Lake Annecy, where you can enjoy rowboats in the summer and take in the stunning surrounds.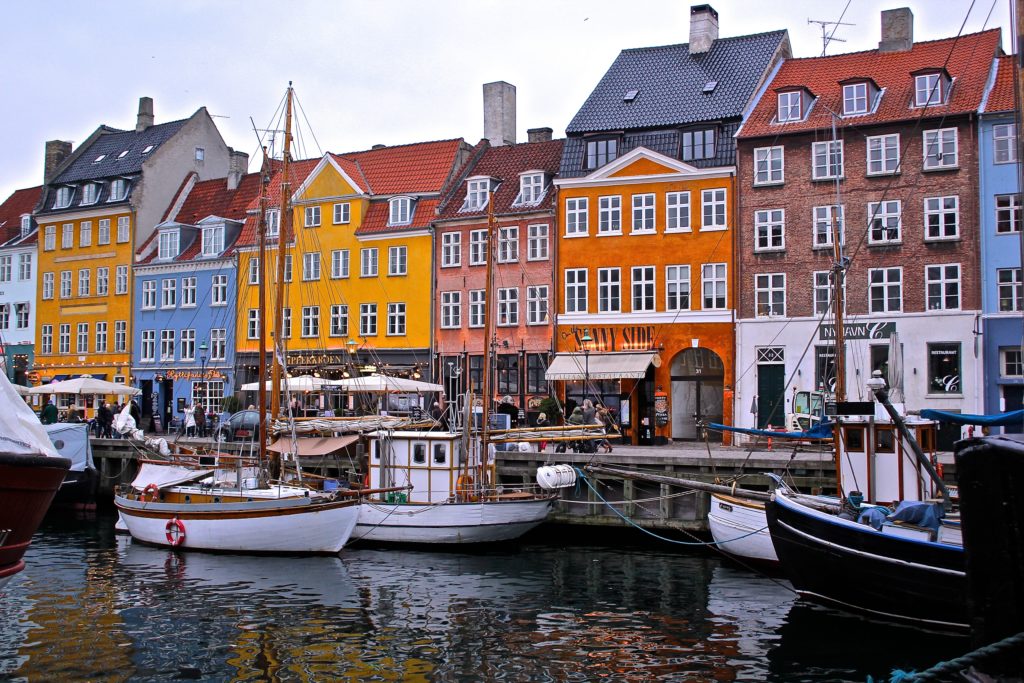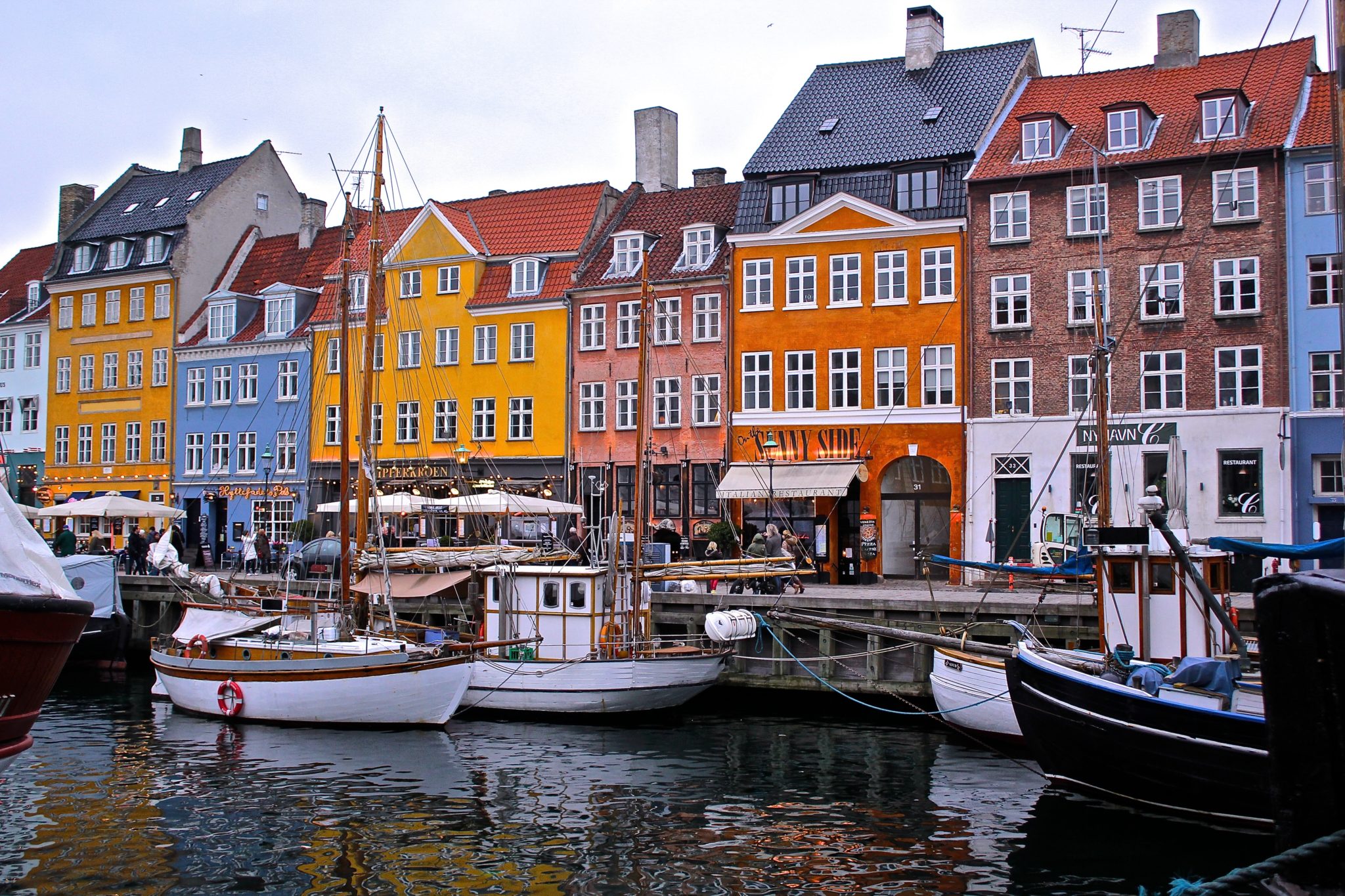 3. Spend a weekend in Copenhagen
There are few destinations in Europe I looked forward to as much as Copenhagen. Having long had an obsession with Denmark's capital city, I eagerly visited in my early twenties and couldn't wait to step foot off the train. Once on the ground, I was not disappointed. There are endless quaint cafes and bakeries to pop in and out of, especially in winter if you are bracing the cold weather. Then of course you have Nyhavn, the cities' 17th-century waterfront harbour lined with colourful houses and merchants. If you ask me, this is a destination not to be missed if you find yourself venturing into Northern Europe.
Read more: This is how much each city in Europe costs (from most expensive to cheapest)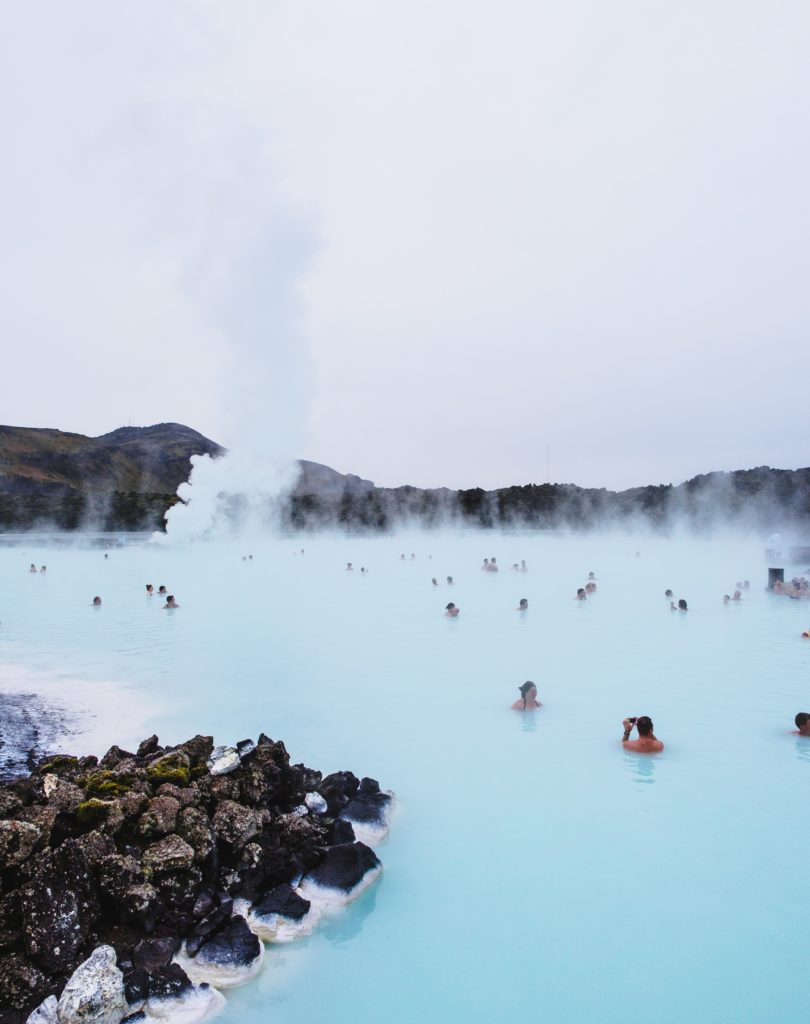 4. Bathe in the Blue Lagoon, Iceland
Before I visited Iceland for the first time, I had a vision in my mind of what that trip would look like. And you'd better believe it included a visit to bathe in the Blue Lagoon, Iceland's most famous attraction. With healing properties and water rich in minerals like silica and sulfur, the blue lagoon is said to aid with skin diseases. And despite being a major tourist attraction with crowds and pricey tickets, given it is such a unique experience that can only be had here in Iceland, we'd say it is worth your while. Just be sure to spend at least a week exploring elsewhere in Iceland, as there are many more incredible sites and attractions on the horizon.
Read more: How to make the most of a stopover in Iceland
5. Visit Pena Palace, Portugal
Europe has no shortage of castles. In fact, you'll be pressed to find a city or town that doesn't boast a castle or two. But there are a handful of castles that rise above the rest (in this case, quite literally hidden in the clouds), making them worthy of a visit. Pena Palace in Sintra, Portugal, is one such castle worth visiting. This Romanticist castle in São Pedro de Penaferrim, a municipality of Sintra, overlooks the town from above. On a day with low mist, you won't even see the castle from the town as it sits above the fog and appears to be floating in the clouds.
Read more: The best pastel de nata Recipe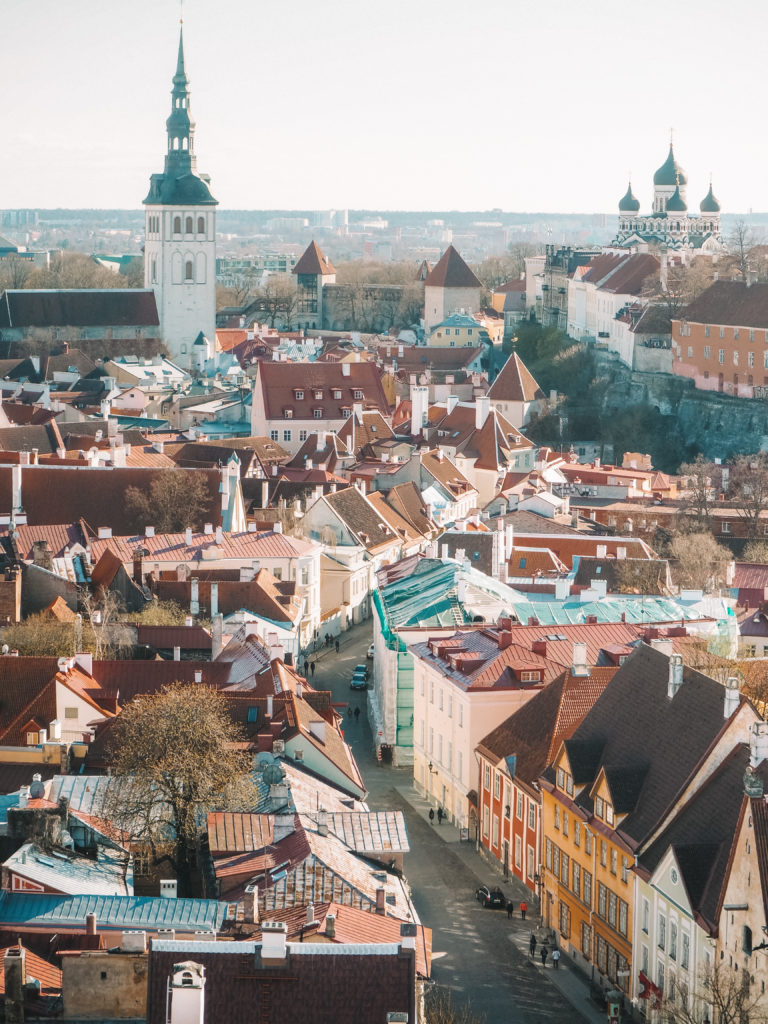 6. Visit the Old Town of Tallinn, Estonia
Tallinn, Estonia's capital, has one of the most beautiful old towns in all of Europe. This fairytale-like city has long been a World of Wanderlust favourite, since I first visited back in 2013 on my first full year of adventures solo across Europe. Tallinn's cobblestoned Old Town exists inside an imposing wall, with many of the cities' most preserved cafes and bakeries existing inside. You'll also find plenty of authentic Baltic cuisine within the city walls, so be sure to allow time to perch up and watch the world pass you by. Be sure not to miss Raeapteek, the oldest pharmacy in Europe. Here you will find fascinating therapies, like Unicorn horn dust.
Read more: Cities to visit for your first time in Europe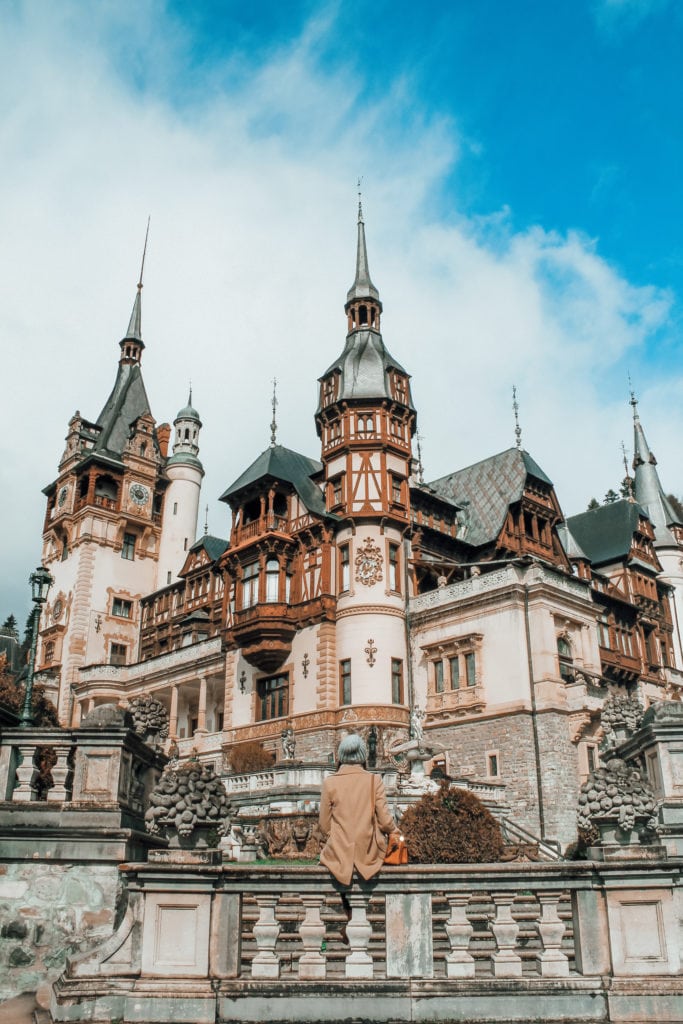 7. Visit Peleș Castle, Romania
There are few castles in Europe as beautiful and ethereal as Peleș Castle in Romania's Carpathian Mountains. Located near Sinaia in Romania, this castle exists on a medieval route linking Transylvania and Wallachia. Built between 1873 and 1914, the castle is commonly considered one of the most beautiful in all of Europe.
Read more: These are the 12 prettiest castles in Europe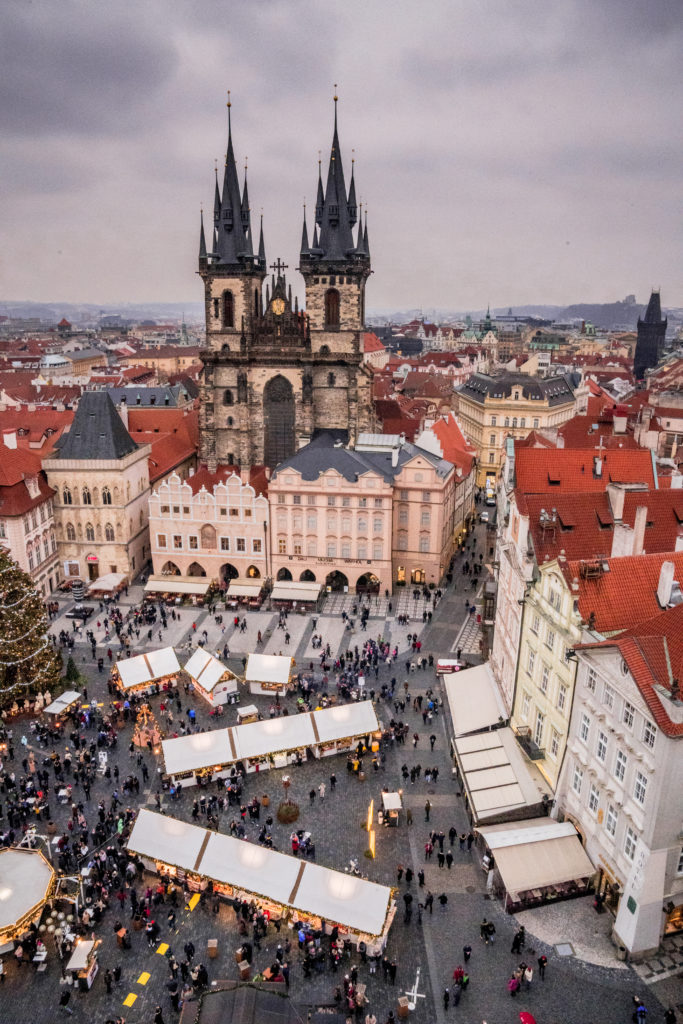 8. Spend Christmas in Prague
Prague is an incredible city to visit any time of year, but there is nothing quite like Christmas time in Prague. Suddenly the streets come to life as living markets, with mulled wine and pretzels ready at your disposal. Central Europe as a whole really comes to life with the arrival of Christmas markets, so if you fancy a fairytale visit to Prague, this is certainly the best time of year to find yourself strolling across the Charles Bridge in search of Christmas magic.
Read more: What to know before you visit Prague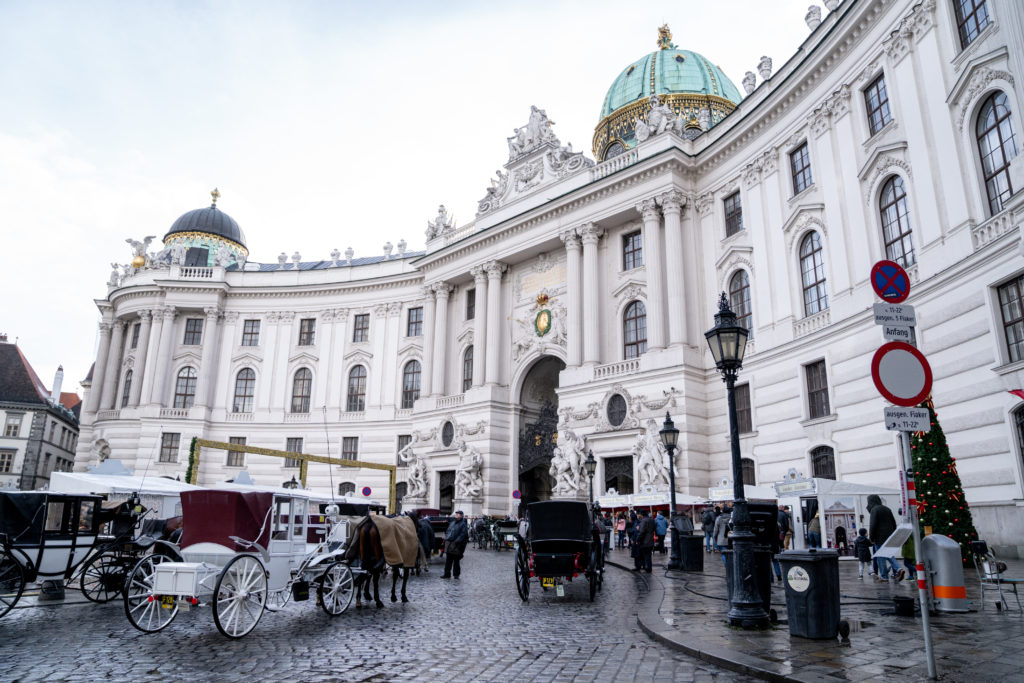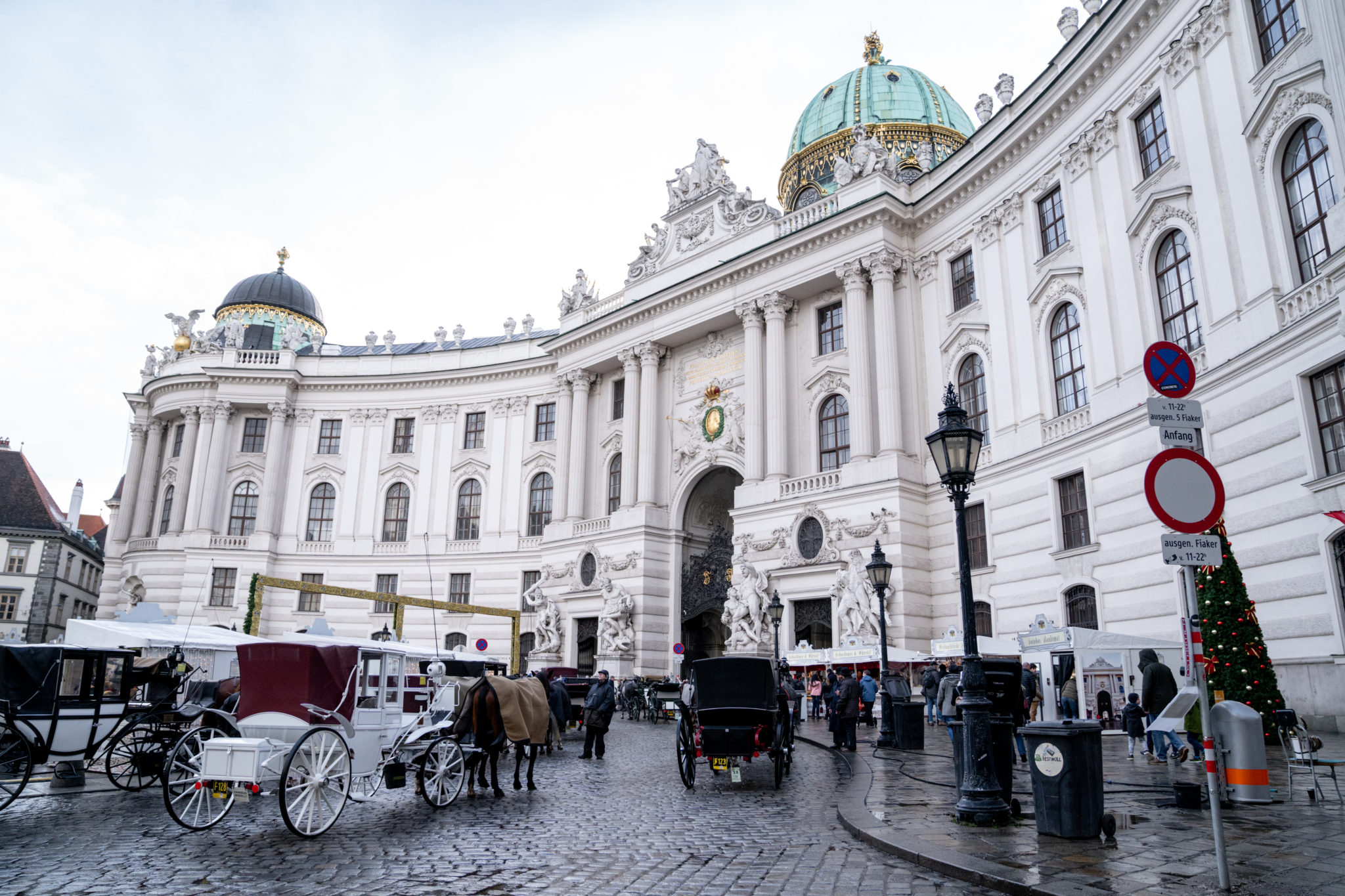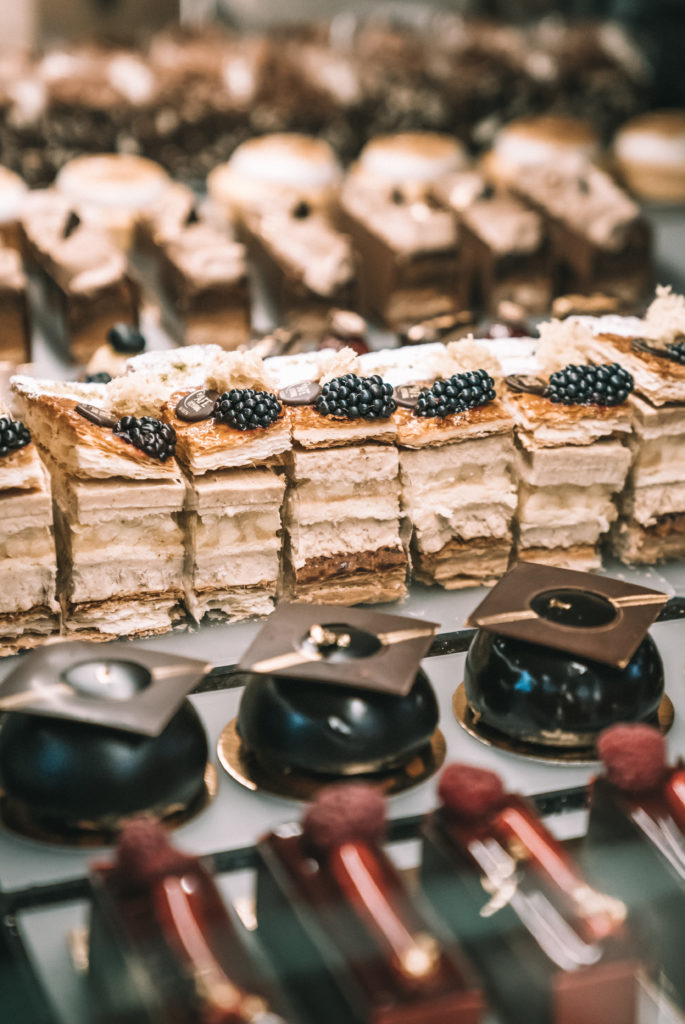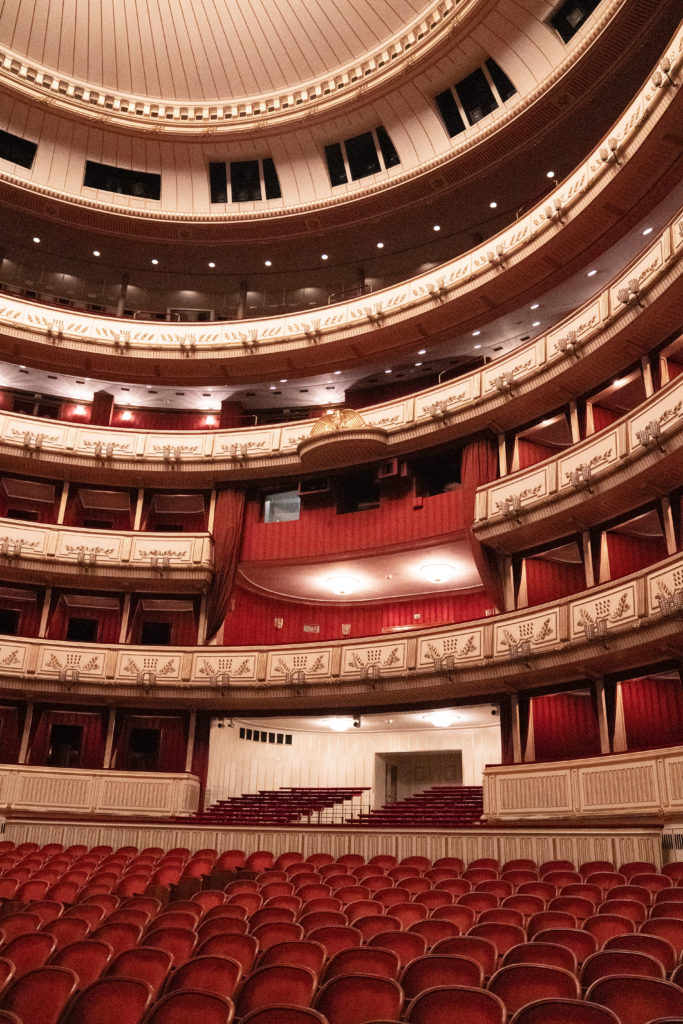 9. Visit Vienna, Austria's capital
Speaking of Central Europe, there is nowhere quite like Vienna. Once described to me as a more refined version of Paris, Vienna certainly feels regal and refined. There are so many wonderful things to do in this city, ranging from indoors to outdoors. I would recommend spending most of your time slowing down, enjoying cultural immersion in the cafe culture of Vienna and feeling as if you have stepped back in time.
Read more: The 6 Best Coffee Houses in Vienna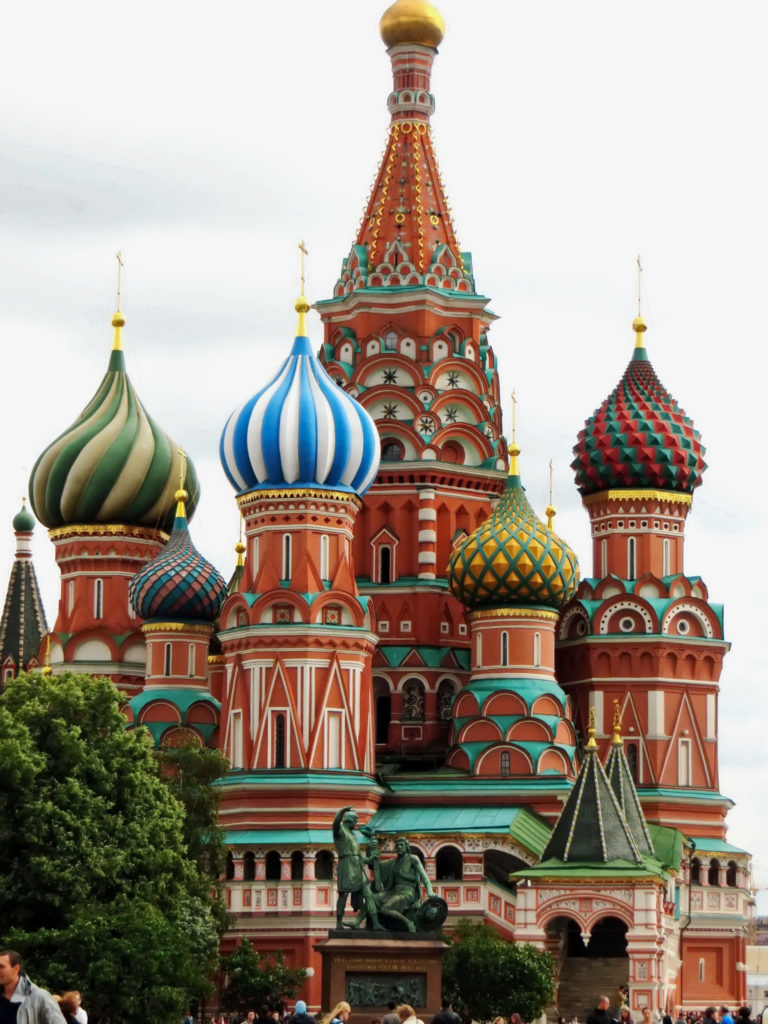 10. Visit the Red Square, Moscow
Moscow is hands down one of the most exquisite cities in Europe. As the capital city of Russia, you can expect to see opulence on overdrive as you stand in the Red Square, the historical centre of the city of Moscow. Regarded as one of the most famous cities in Europe, from here you can view the Kremlin, Russia's centre of governance, the ornate 16th-century St. Basil's Cathedral, the State Historical Museum and the GUM Department Store.
Read more: Sights to see for your first time in Moscow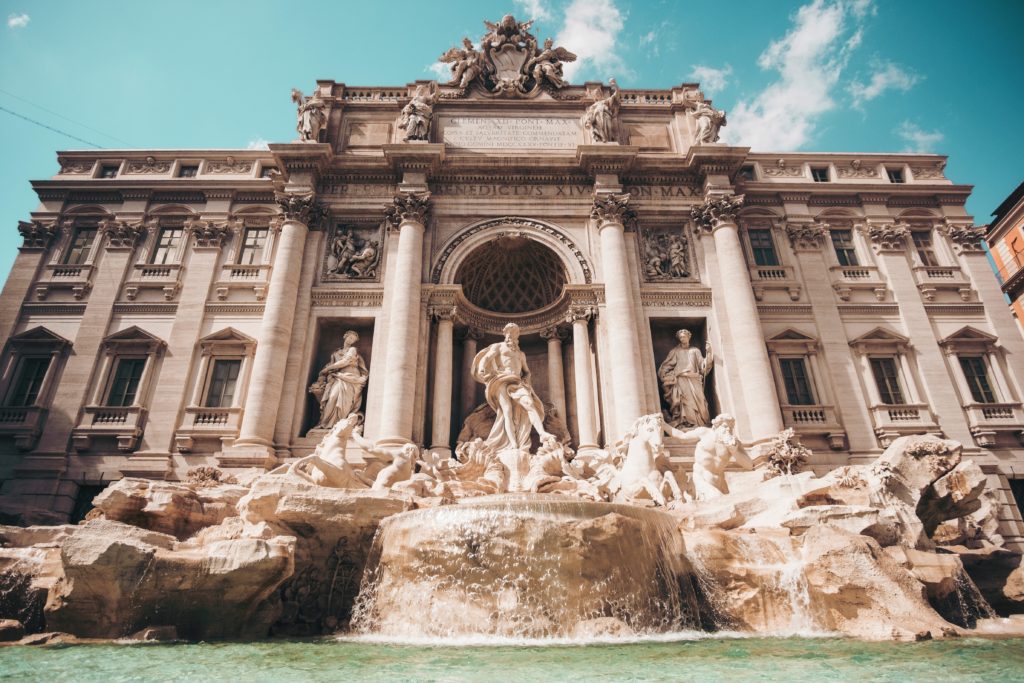 11. Make your way to Rome, the Eternal City
If you are yet to visit Rome, the eternal city, you might have asked yourself, what makes Rome so special? This being the centre of the universe for a long period of time throughout history, the city of Rome has so much to offer visitors by way of history, culture, food and hospitality. There are too many must see attractions in Rome to list, so be sure to check out our Rome bucket list for a full list of all the places you cannot miss.
Read more: The 12 Best Kept Secrets in Rome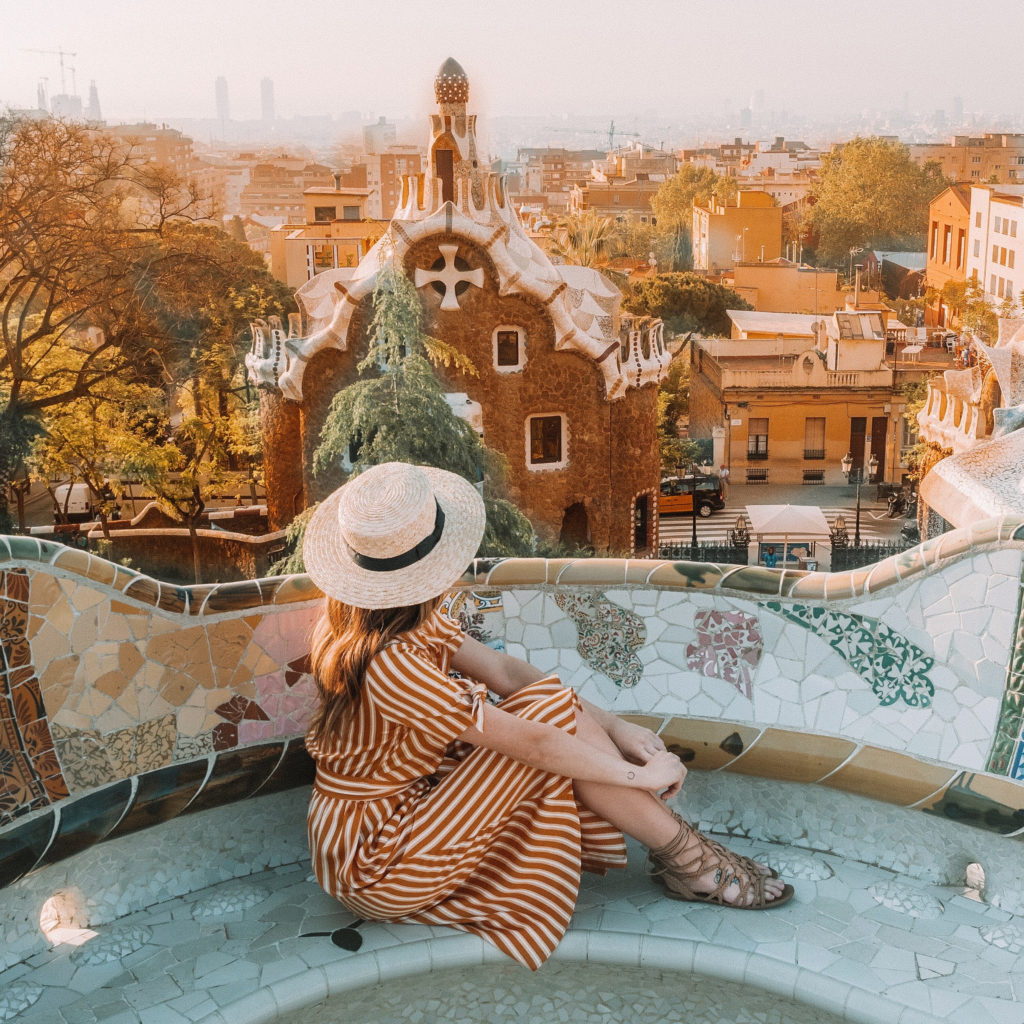 12. Discover Gaudí Architecture in Barcelona
The city of Barcelona is brimming with incredible architecture, sights, sounds and smells at every turn. A sensory overload, this city can often be overwhelming given it has so much to offer travelers. For this reason, we'd recommend centring your adventures in Barcelon around a theme. That could be food, culture, or in this case, Gaudí architecture. The city is full of masterpieces – namely Parc Güell (pictured), Casa Milá, Casa Batlló and so many more.
Read more: The 15 Best Things to do in Barcelona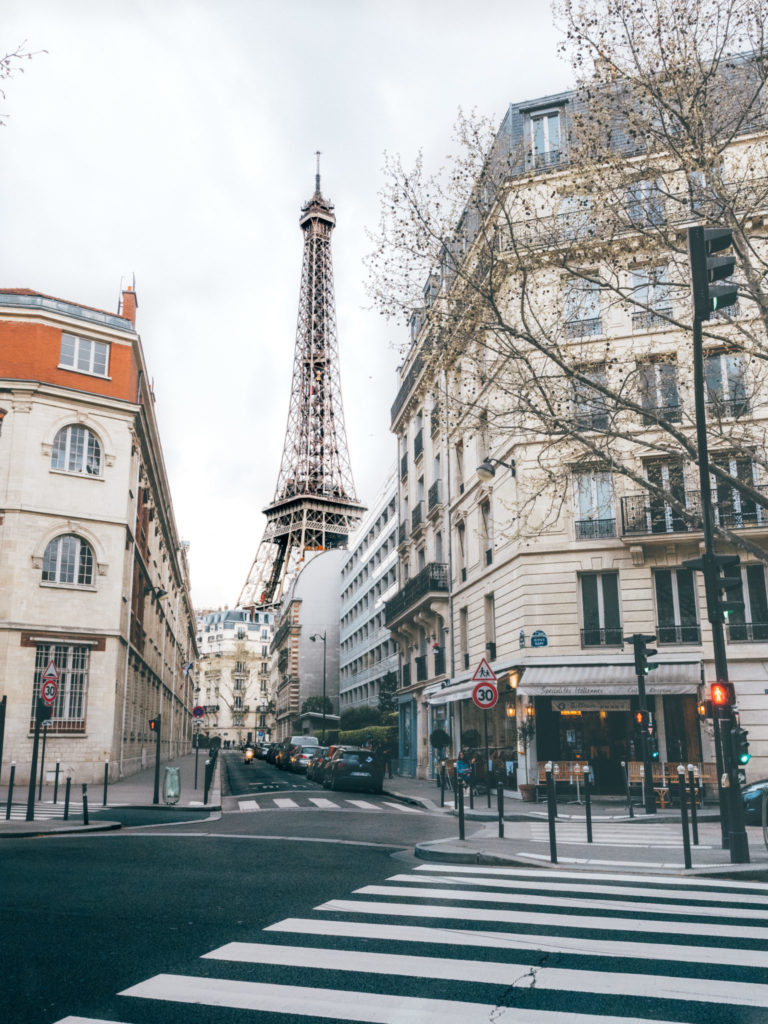 13. Swoon over the Eiffel Tower in Paris
There is of course nothing or nowhere more iconic in Paris, than the Eiffel Tower. This monument is by far one of the most iconic monuments in all of Europe and under a blanket of night sky, it only becomes more magnificent. The best view of the Eiffel Tower is of course from afar and if you ask us, one of the most iconic views of the tower can be found atop the Arc de Triomphe. But don't let that stop you from visiting the tower up close, as it becomes more and more clear just how large this impressive structure really is.
Read more: The 20 most Instagrammable locations in Paris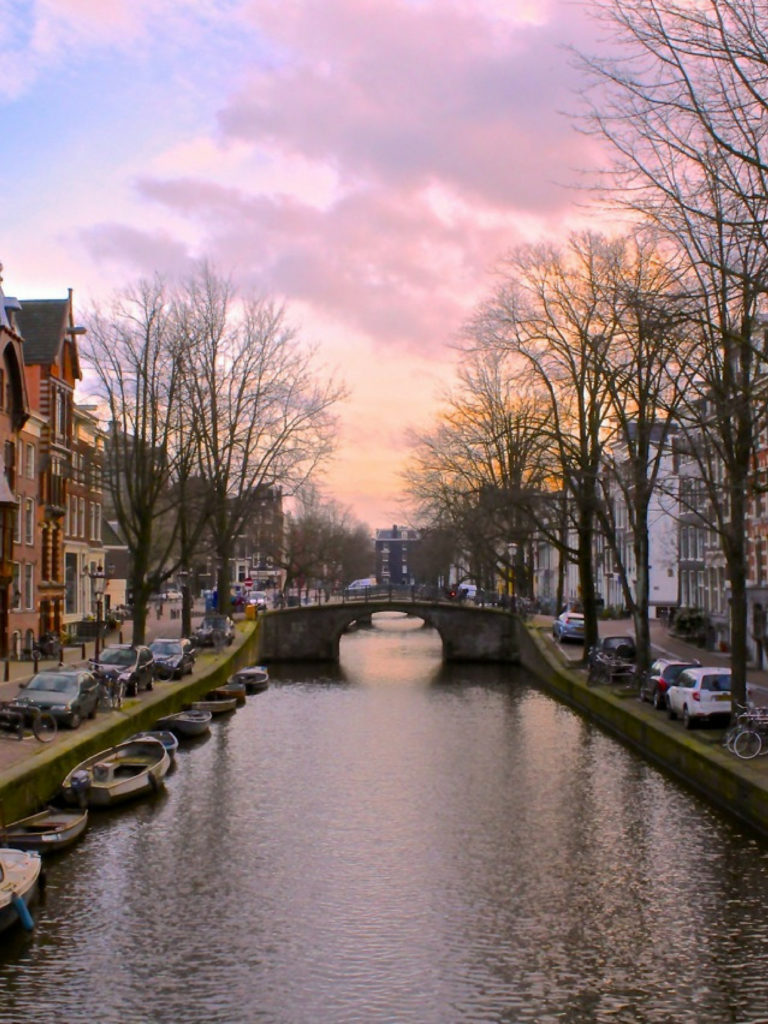 14. Walk the Canals of Amsterdam
Amsterdam is certainly one of my favourite cities in all of Europe and if we're talking about winter travel, I'd say Amsertdam takes the cake for my number one city to spend time in. But regardless of the season, this city is beautiful year-round. The canals are of course the main drawcard in Amsterdam, seamlessly lining the streets and adding to the undeniable romance of the city.
Read more: The solo traveler's guide to Amsterdam
15. Explore Santorini on foot
Greece is full of incredible islands to explore, so if you're planning to stop in during your European travels, be sure to give yourself plenty of time. And if time is not on your side, then skip straight over to Santorini for arguably the best Greek island to explore.
Read more: 20 Places to visit in the Balkans
16. See the London skyline from above
London is not only the most visited city in all of Europe, but often tops the list as the most visited city in the entire world. With a history that dates back to Roman times, London as we know it today is a blend of cultures and history, leaving much to be discovered. And as a sprawling city that takes days to discover, we recommend making your way to the top of The Shard building for a view of the city in its entirety. From here, you will really start to understand the layout and size of this city as a whole.
Read more: The best book stores in London
17. Discover Florence, Italy
One city that is always a favourite for travelers is Florence or Firenze as it is known in Italy. This city is highly regarded for its culture, musuems, architecture and fascinating history. Oh, and did we mentioned you will find gelaterias on almost every corner? You will need at least a few days in Florence to discover the must visit attractions, but even more if you want to scratch the surface.
Read more: A complete guide to Tuscany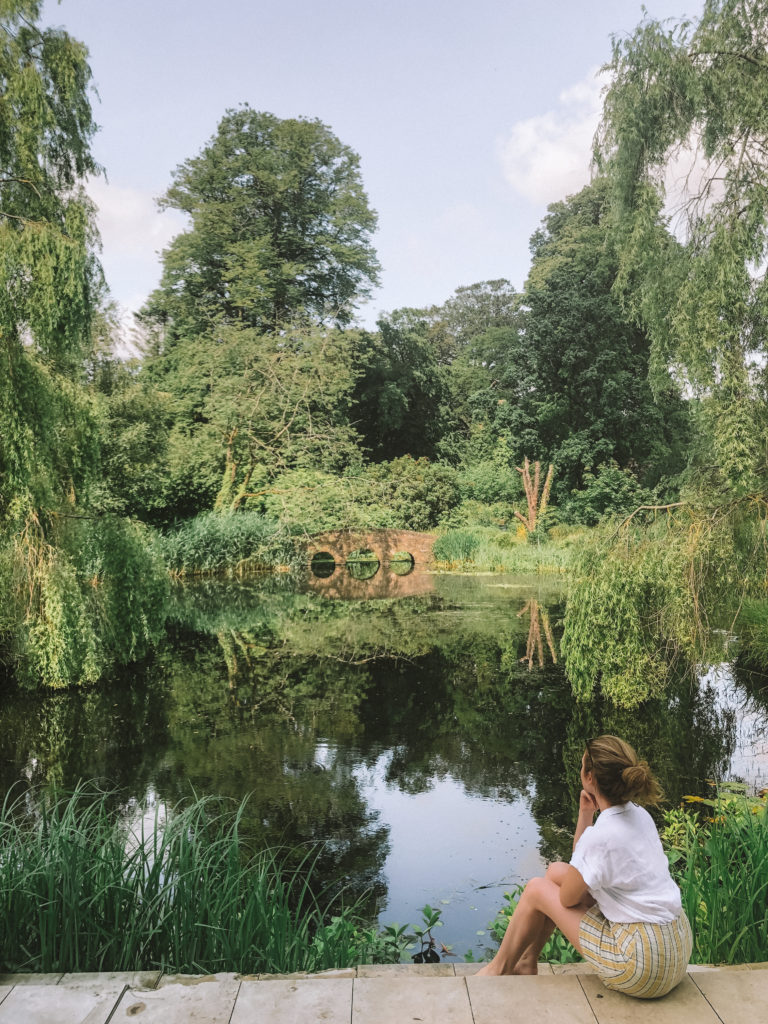 18. Road trip around Ireland
Ireland is one of those countries where it is more about the journey than the destination. Granted, there are a vast number of sites and attractions throughout Ireland to visit, but we really think the journey itself is where the magic happens. Driving around Ireland is arguably the best way to see the country, so be sure to look into car rental before you go and plan for the long journey.
Read more: You can stay at Ireland's most impressive castle
19. Visit Lisbon, Portugal
If you fancy a capital city with vibrancy on overload, then head over to Lisbon, Portugal. This city has long flown under the radar, but in recent years has found its footing as one of the must visit cities in Europe. The city is sprawling, hilly, and offers incredible views from the higher points. Be sure to save at least half a day to explore Alfama, a central neighbourhood with flavour and flair.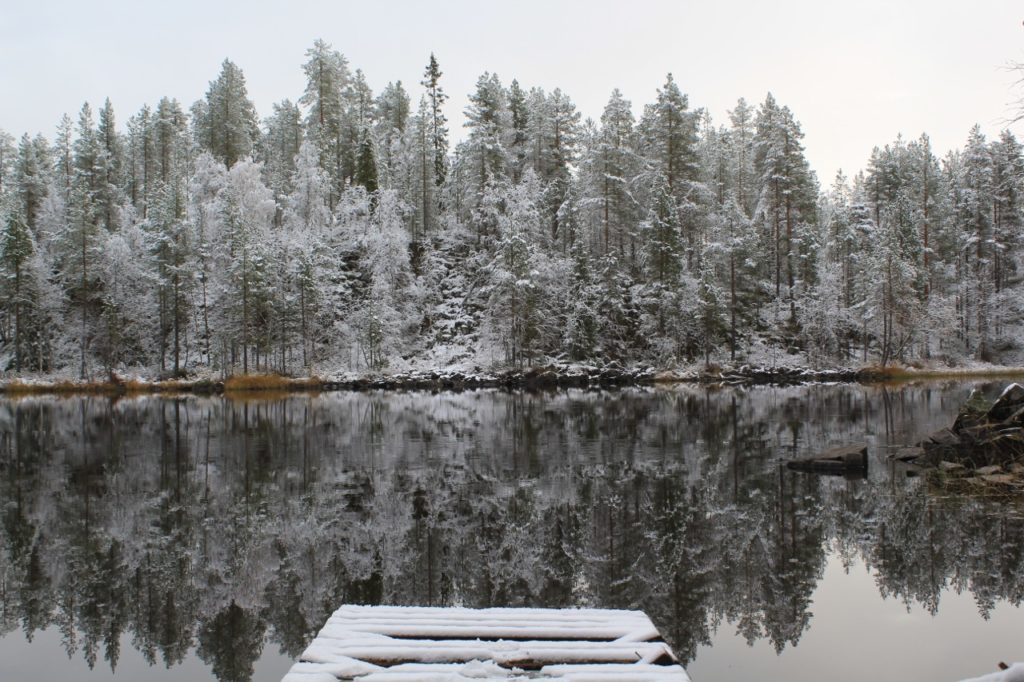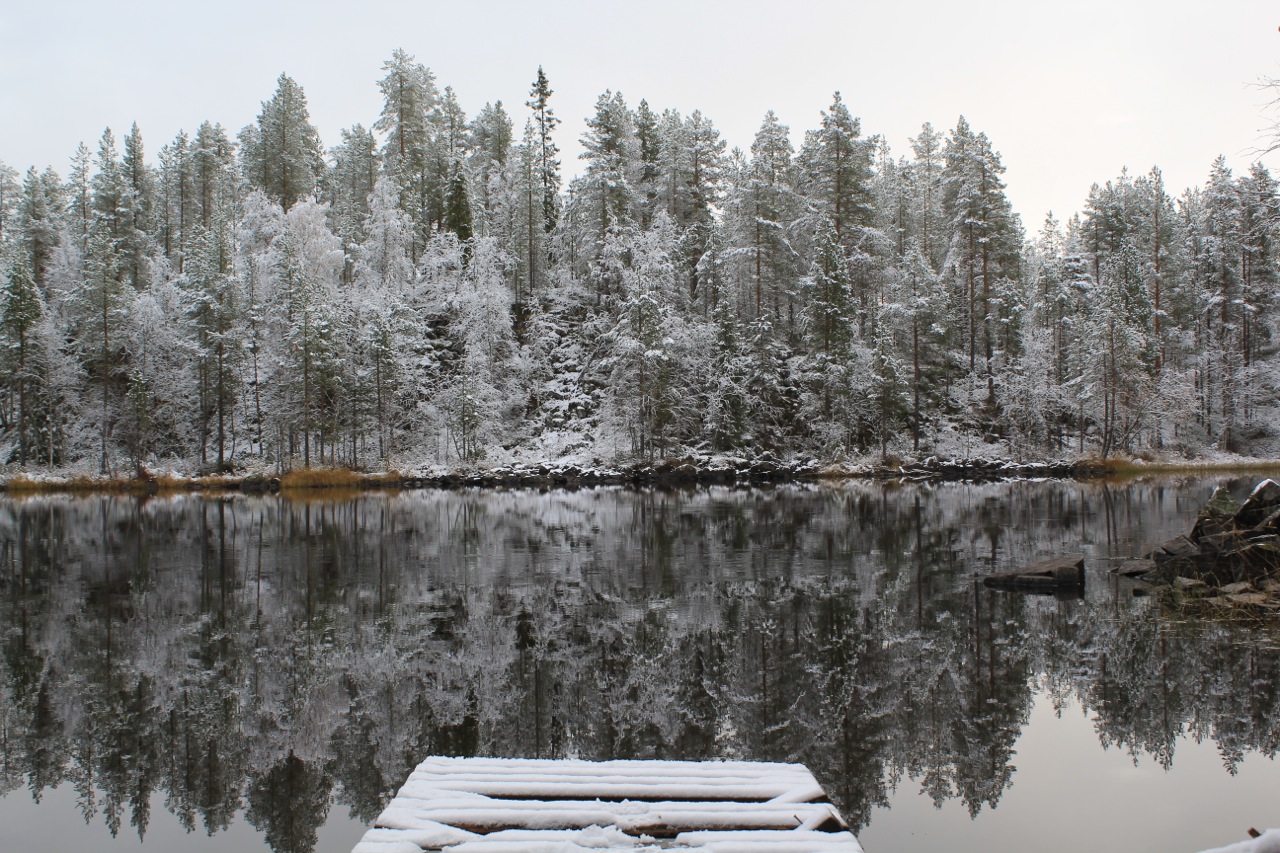 20. Visit Lapland, Finland
If you don't mind the cold, a visit to Lapland in Finland is an experience like no other. It is here where you have a great chance of seeing the Northern Lights, as well as having the opportunity to partake in a number of unusual winter activities – like dog sledding, visiting a Reindeer farm, or hiking in the forest.
21. Go yachting in Croatia
Chances are you have heard of the yacht week in Croatia, but have you ever thought of joining it? Croatia is one of the best destinations to visit in the summer months, as it offers a huge coastline to enjoy and island hop, as well as being more affordable than Western Europe alternatives.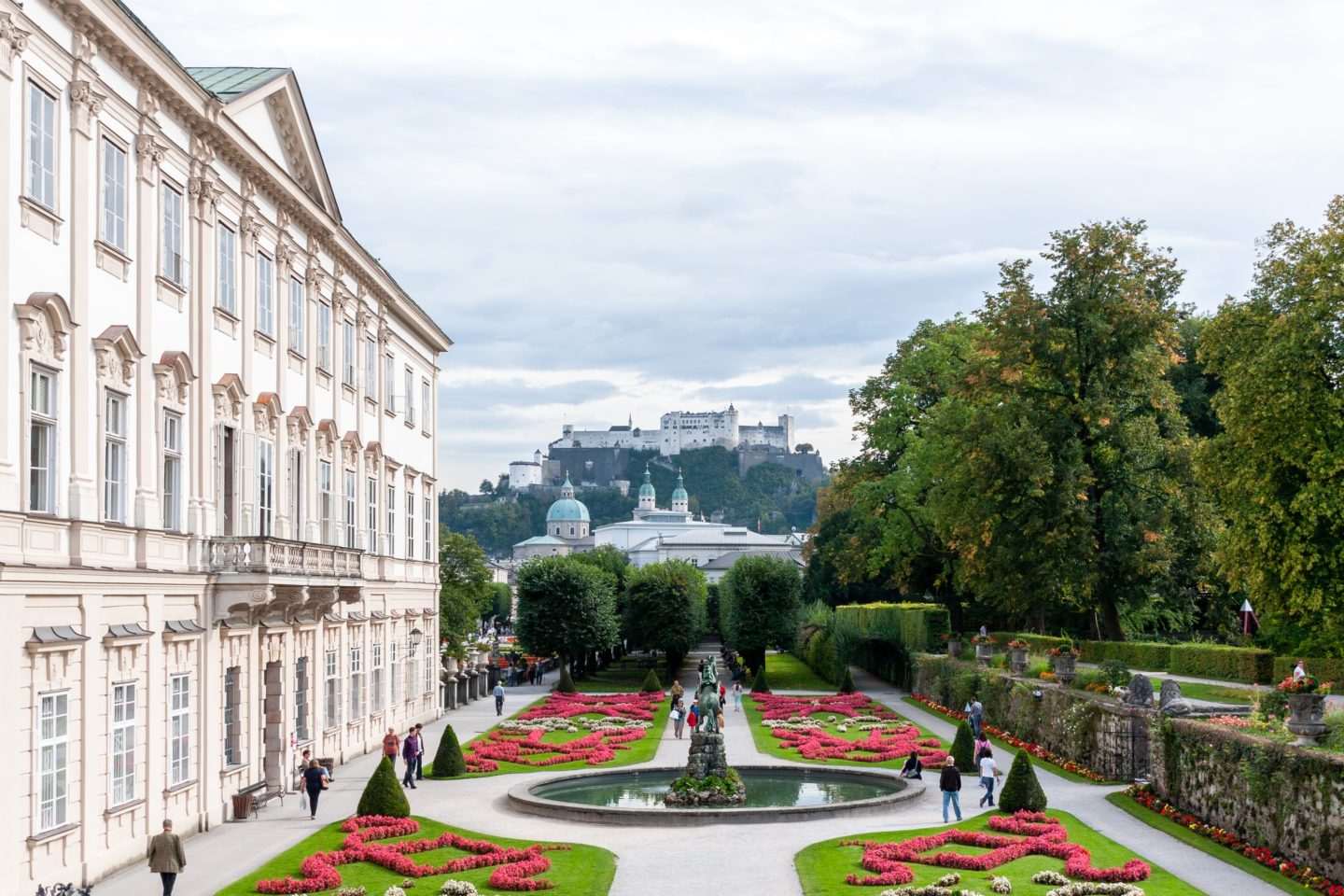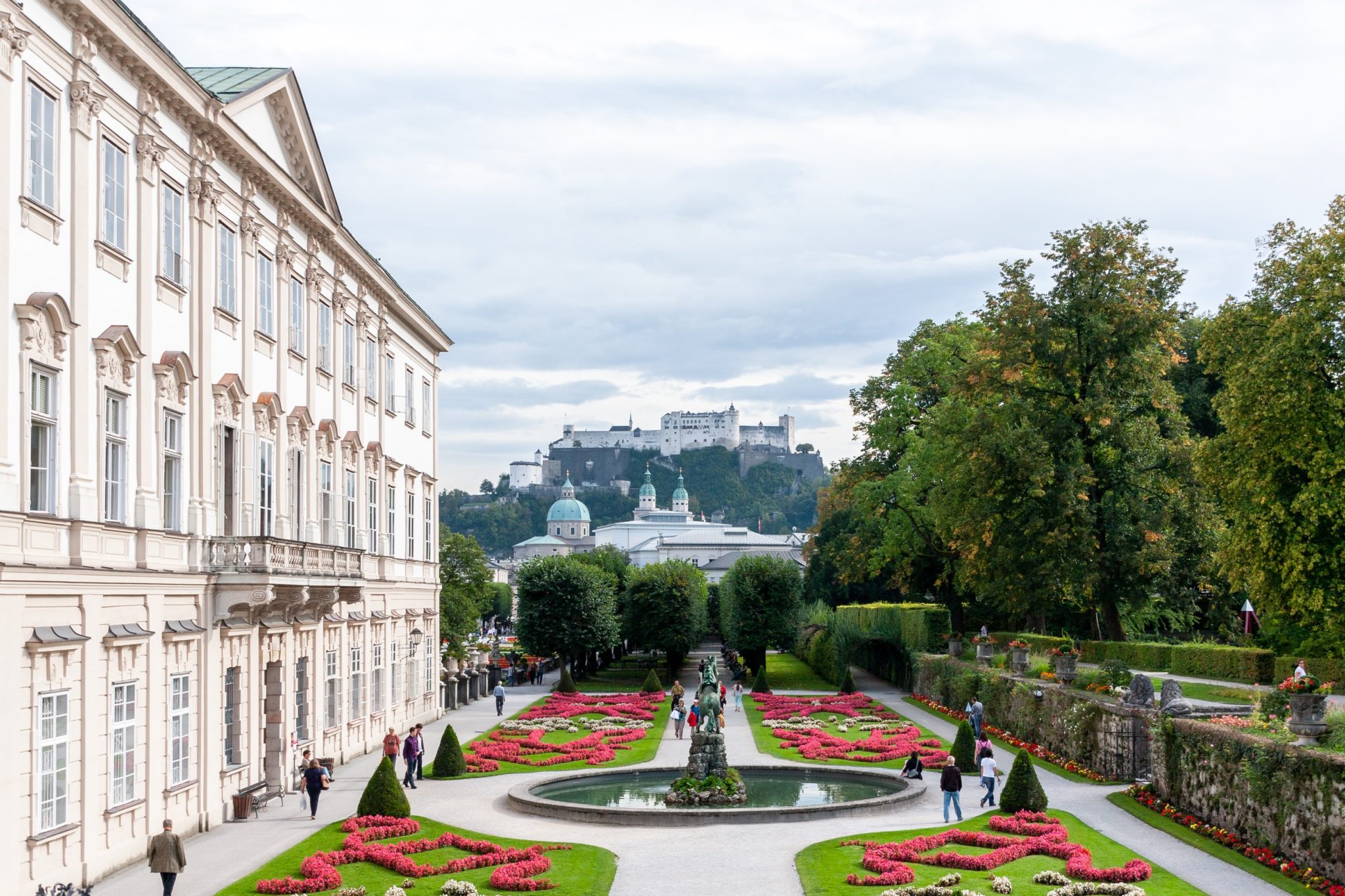 22. Follow the trail of the Sound of Music in Salzburg
For fans of the Sound of Music, there is no city more appealing than Salzburg, which is also considered the most beautiful city in Austria. You can reach Salzburg by train from Vienna in around two hours, making it an option for a day trip but preferably a destination in itself. The city is incredibly beautiful to explore in itself, but many travellers make their way to Salzburg to join a Sound of Music tour. And if you loved the film, why wouldn't you!
Read more: 101 Cities to Visit Before you Die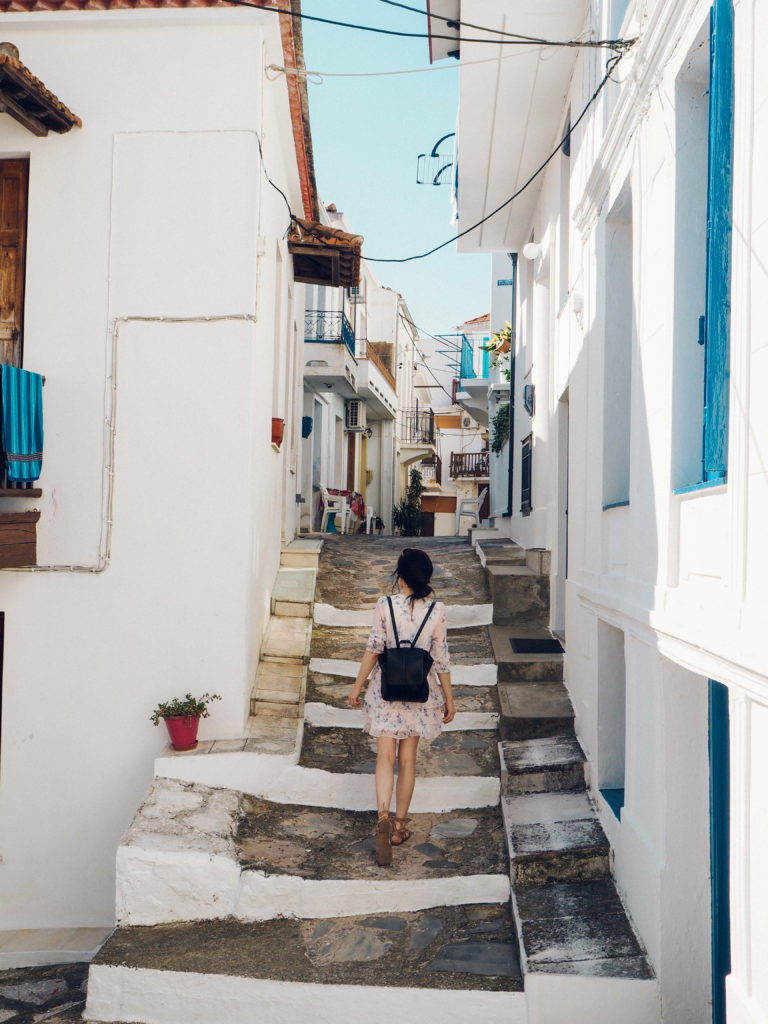 23. Visit the Mamma Mia Island of Skopelos, Greece
With so many Greek islands to choose from, the hardest part will be choosing which islands to visit and which to leave out. But for fans of the Mamma Mia film, the island of Skopelos is a great option. Not only was this one of the most used filming locations for the film, but it is also an incredible island to experience Greek culture.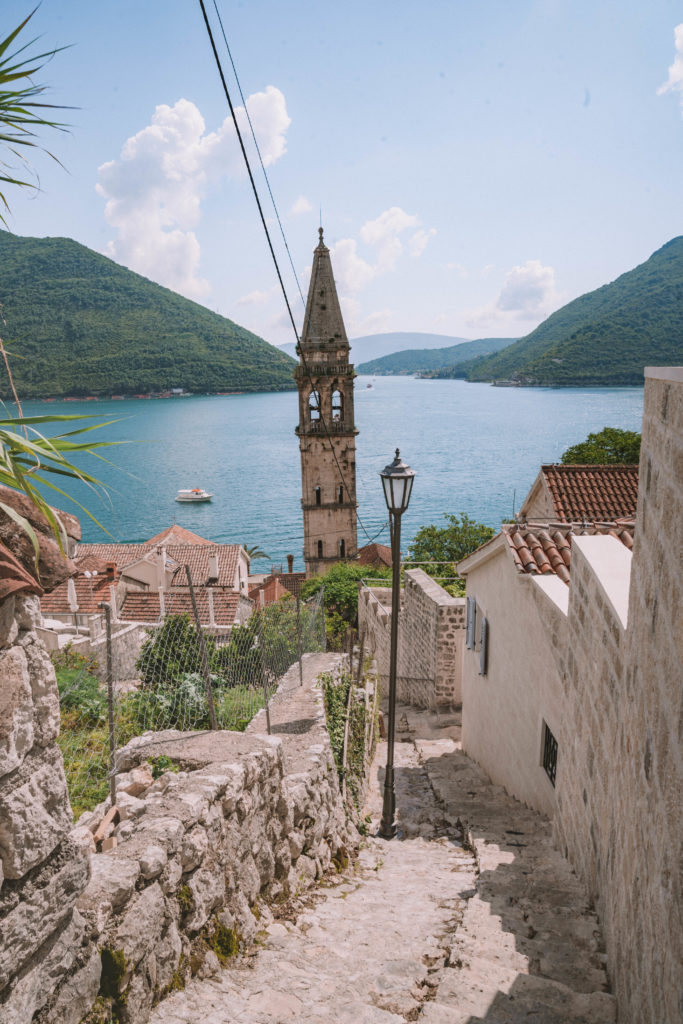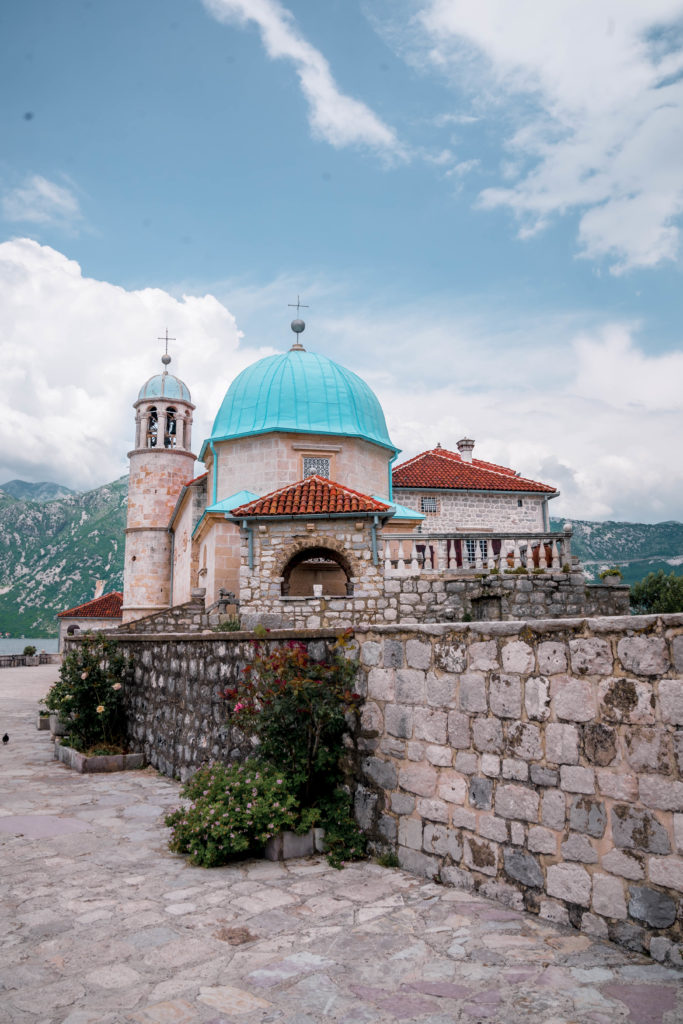 24. Explore Montenegro in the Balkans
The Balkans offer some of the most underrated and undervisited countries and attractions in all of Europe. But with many travelers looking to get off the beaten path, that truth is slowly changing. If you fancy going out of your comfort zone and visiting somewhere out of the ordinary, Montenegro should be top of your list. There are endless small towns and cities to visit in Montenegro, many of which are located in the Bay of Kotor.
25. Road Trip through Tuscany
A region in central Italy, Tuscany has long been considered the most romantic and ethereal region in Italy to discover. And if you want to see all that Tuscany has to offer, the best way to do this will be via road trip. With the freedom to take your travels at your own pace, you will be able to discover many small towns the locals will share with you as insider secrets, plus some of the more popular cities and towns.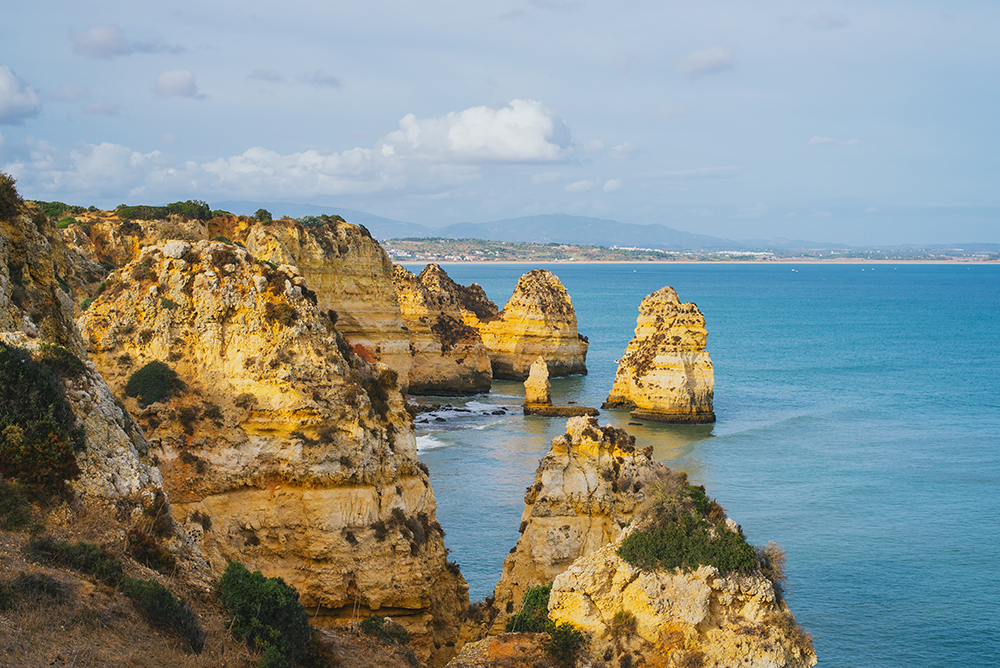 26. Visit the Algarve, Portugal
Located in the South of Portugal, the Algarve will always have a special place in our heart – as this is where we hosted our first ever World of Wanderlust trip! This is Portugal's most loved holiday destination, for both locals and tourists visiting the country. And for good reason! There are many small coastal towns to discover, but the beaches are so beautiful, they are destinations in themselves.
27. Ride the train on Glenfinnan Viaduct, Scotland
Also known as the Harry Potter train, the Glenfinnan Viaduct in the Scottish Highlands is a surreal experience to have in real life, because it looks just the same as it does in the films! Be sure to book your train ticket in advance, as this has become one of the most popular things to do in Scotland.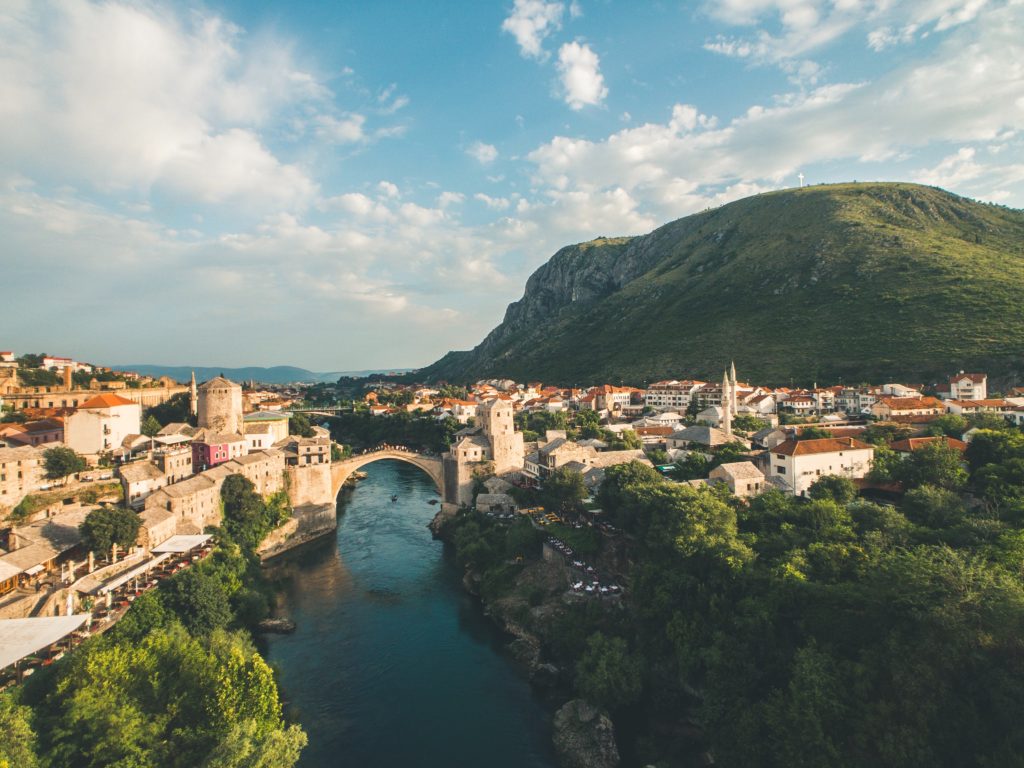 28. Visit Mostar, Bosnia & Herzegovina
Bosnia & Herzegovina is a country that ofter goes overlooked by travelers, especially if you don'd already find yourself in the Balkan region. But if you make your way to Croatia, then you're really just a short day trip away! Although we think Mostar is worthy of more than a day visit, it has become an increasingly popular day trip from Dubrovnik, Croatia. This small town offers great insight into the history of the country, so be sure to join a walking tour to get a running history of the town and country.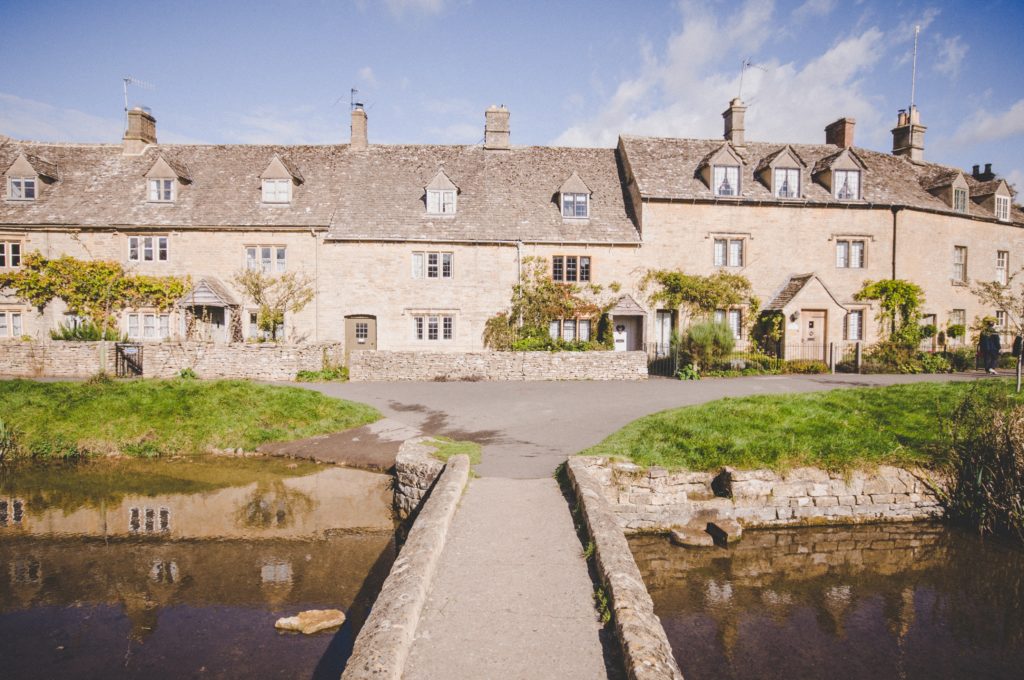 29. Slow down in the Cotswolds
Outside of London, there are endless cities and towns we could recommend across England. But no destination is more worthy than joining London on the Europe bucket list, than the Cotswolds. This is a great opportunity to slow down and take your time in the English countryside. Must visit towns include Bourton-on-the-water, Stow-on-the-wold and Bibury. But there are of course many more!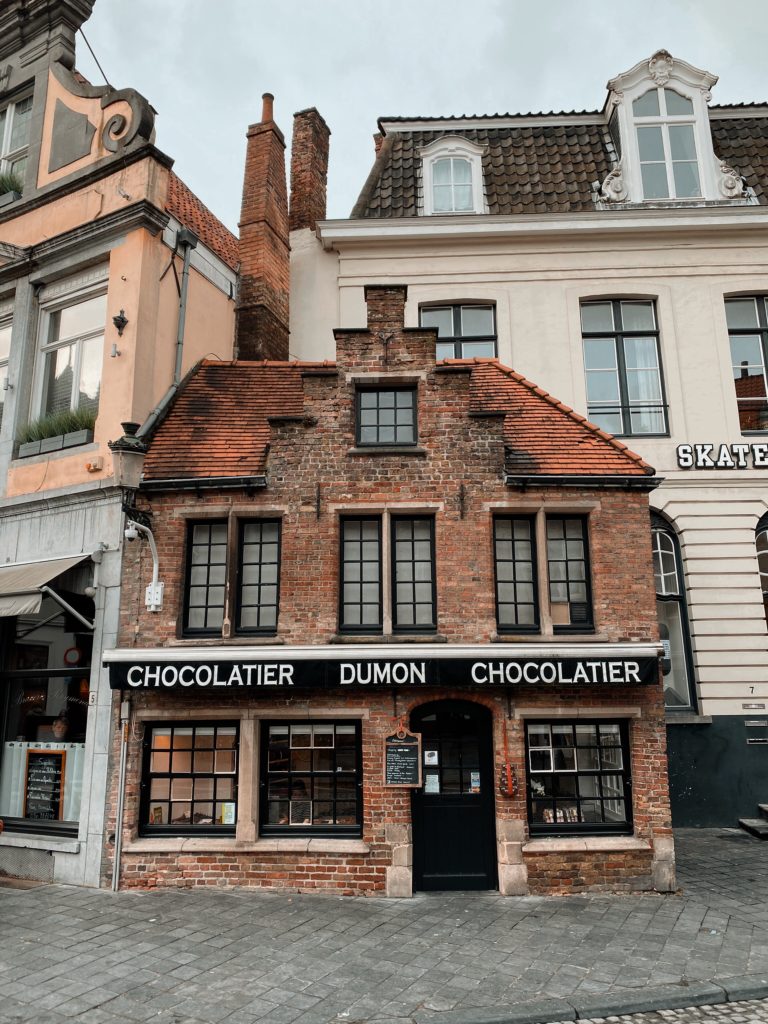 30. Visit Bruges, the most charming town in Belgium
Bruges is commonly considered one of the most beautiful towns in Europe and indeed, we have ourselves made the claim. So if you fancy photogenic small towns that are so beautiful they feel fairtytale-like, then Bruges cannot be missed.
Read more: These are the 25 most beautiful small towns in Europe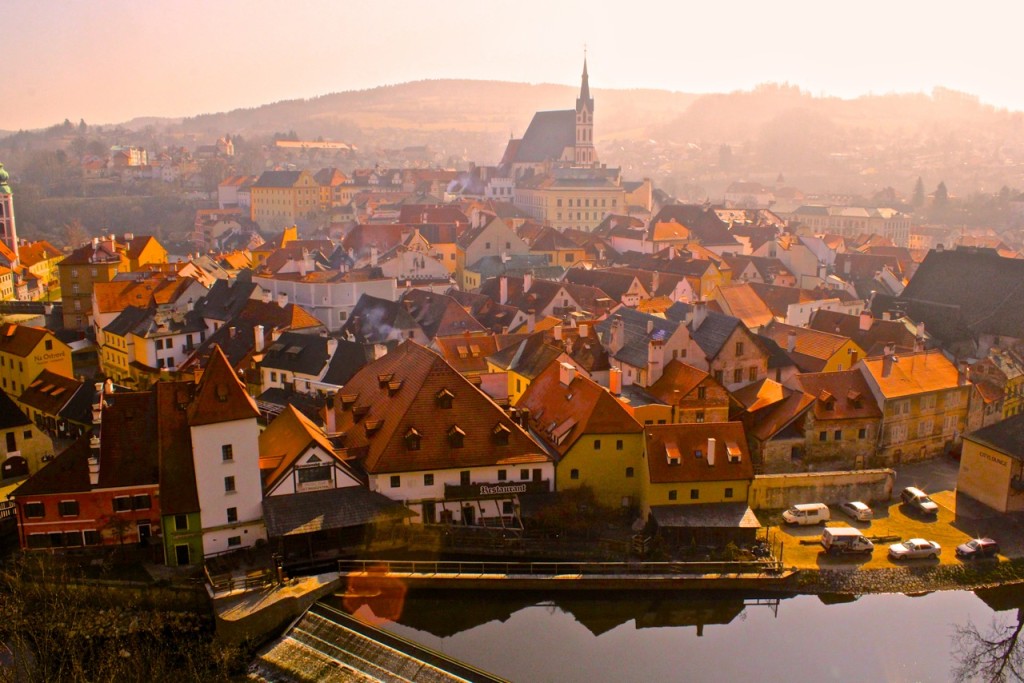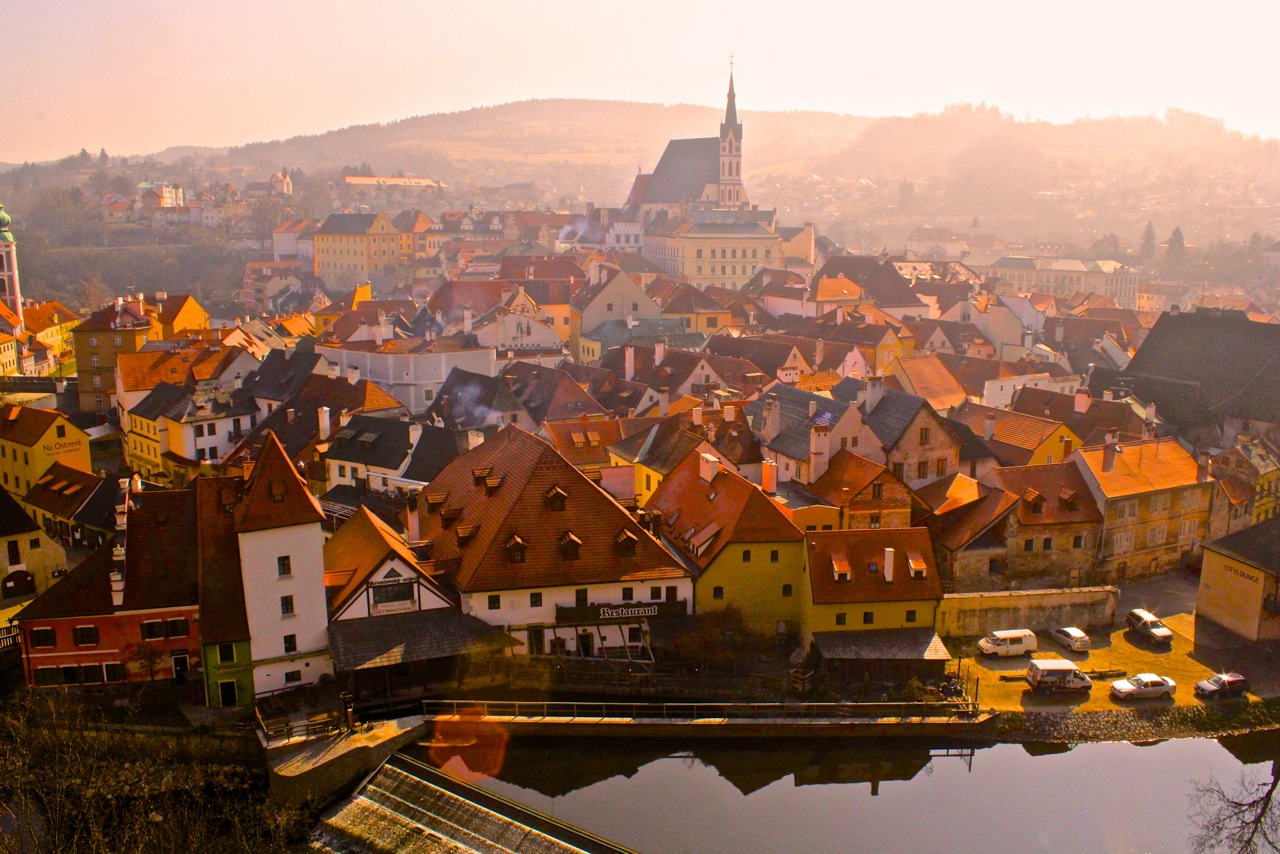 31. Visit Cesky Krumlov
Speaking of beautiful small towns, Cesky Krumlov in Czech Republic is another one of our choices that tops the list. This small town is just a short drive south of Prague, toward the border to Austria. So if you've got time to spare in Central Europe, there really is a lot to unpack in this region. And by way of small towns, Cesky Krumlov is a must visit.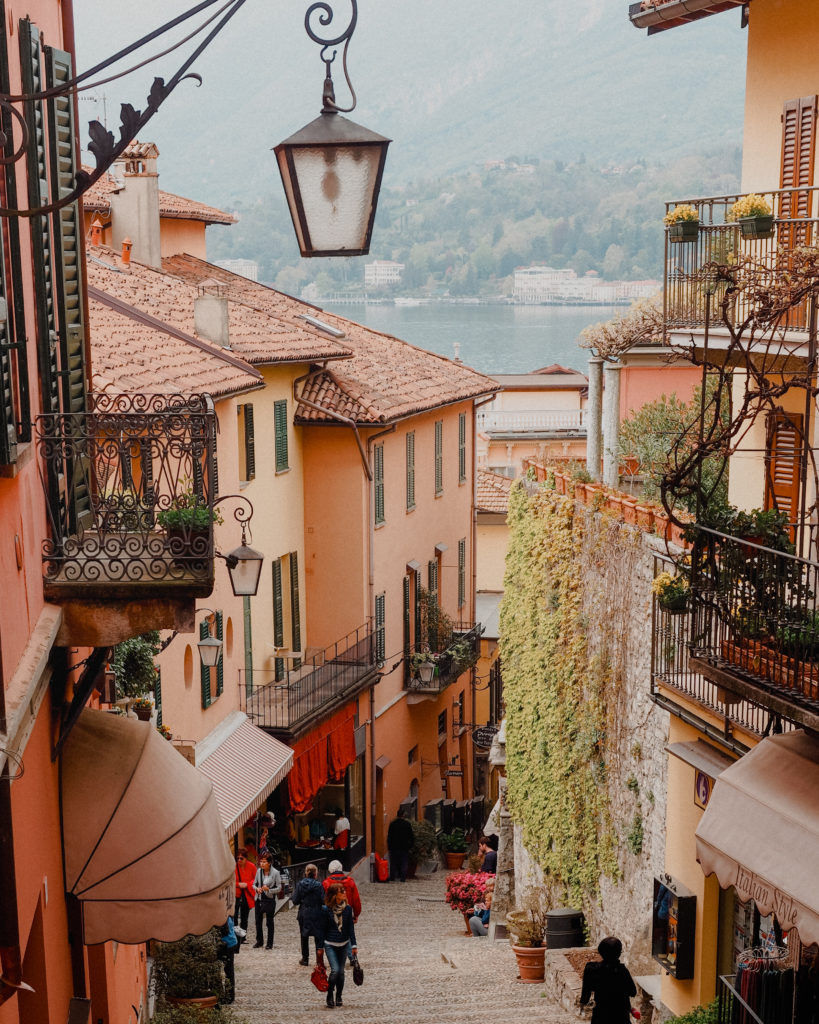 32. Explore Lake Como, Italy
Lake Como is one of our favourite destinations in Italy and until you visit for yourself, you never can truly grasp the beauty of this region. There are countless small towns located along the lake, many of which are best explored on foot. So jump on board one of the local ferry services and make your way in and out of the towns, starting with our handpicked favourite: Bellagio (pictured).
Read more: The best lake towns to visit across Europe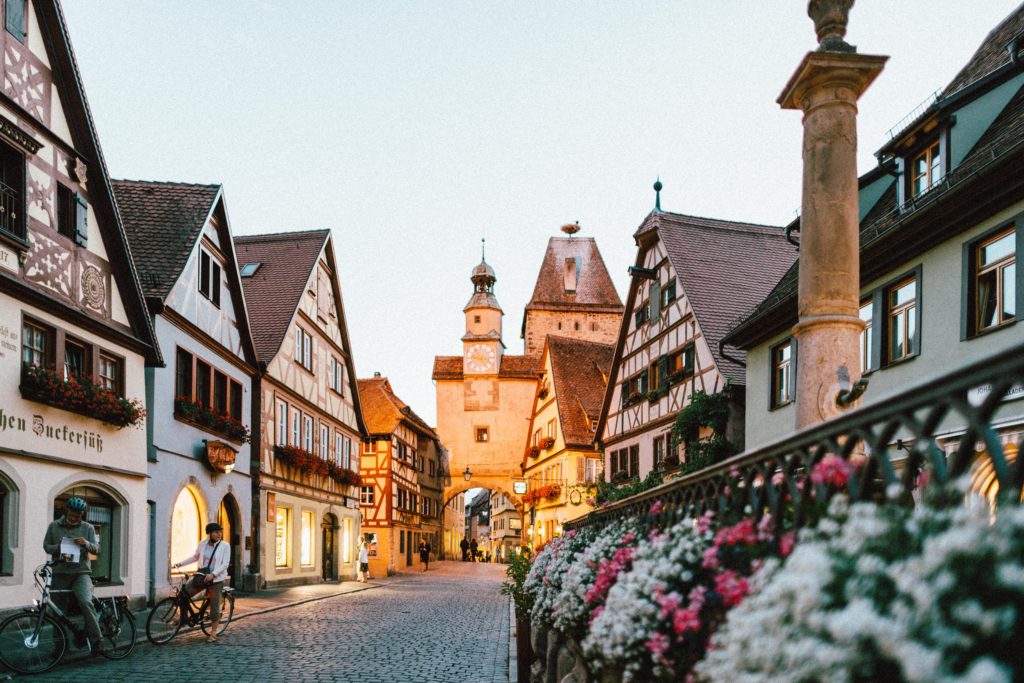 33. Explore the Rhine River, Germany
Germany is full of incredible towns to visit but if you ask us, many of these are located along the Rhine River. Certainly for romantics and couples, there are endless small towns to be discovered in this region of Germany. So if you fancy a cruise along the Rhine River or perhaps a road trip trailing through these small towns, you'll be sure to stay busy journeying through this ethereal region of Germany.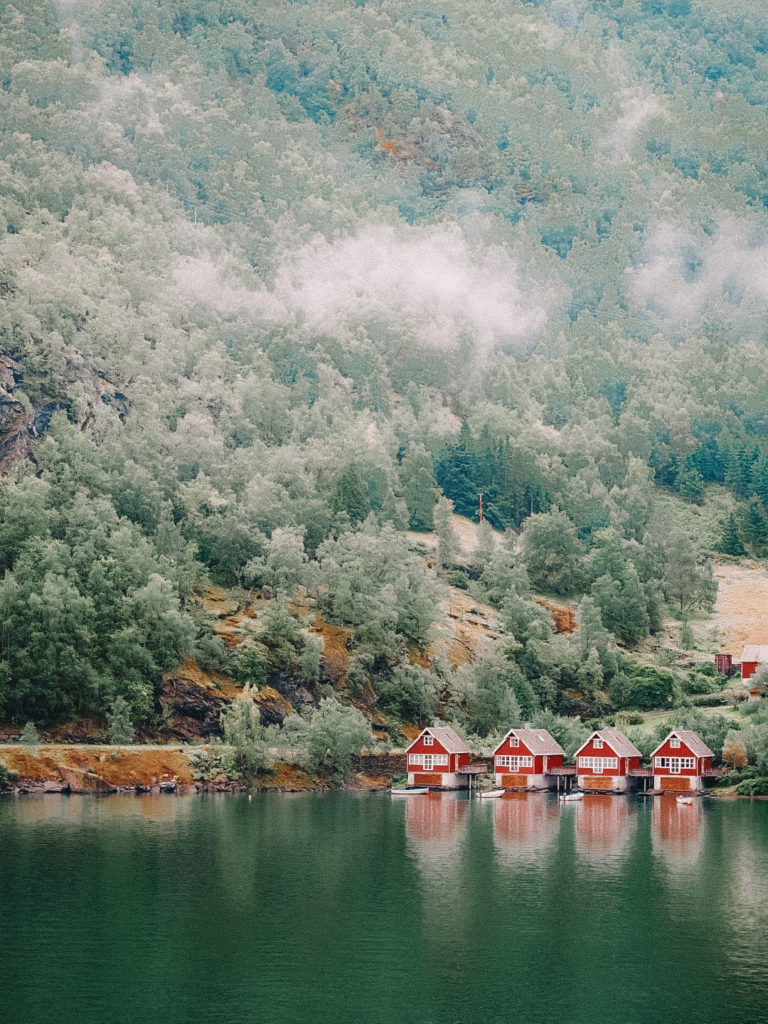 34. Discover the Fjordlands, Norway
Norway is a destination in itself and if you ask us, you'll need a week or two to even scratch the surface. But this being one of Europe's most expensive countries to visit, a great way to visit Norway is in fact as part of a cruise. This way, you'll get to experience all of the magic of the country without major expenses like hotels, food and travel from one place to the next. I travelled through the fjordlands of Norway this way a few years ago and it is a trip I will never forget.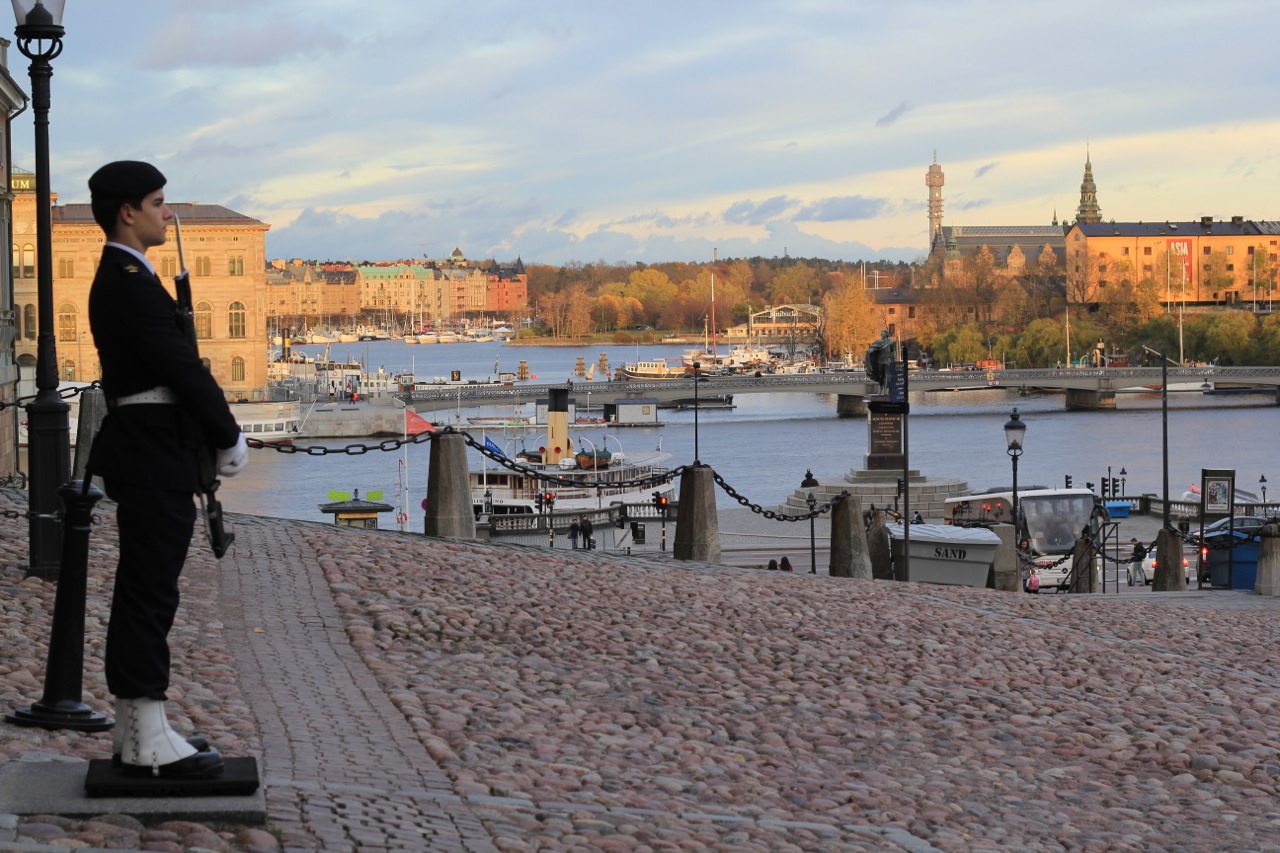 35. Spend a weekend in Stockholm, Sweden
There are many beautiful cities in Scandinavia to discover, but perhaps my favourite of them all is Stockholm, Sweden. This city offers a bit of everything for design lovers – by way of museums, architecture, galleries, cafes, and beautiful Scandinavian furniture stores. You could spend an entire week here but for the sake of time and budget, give yourself a weekend instead.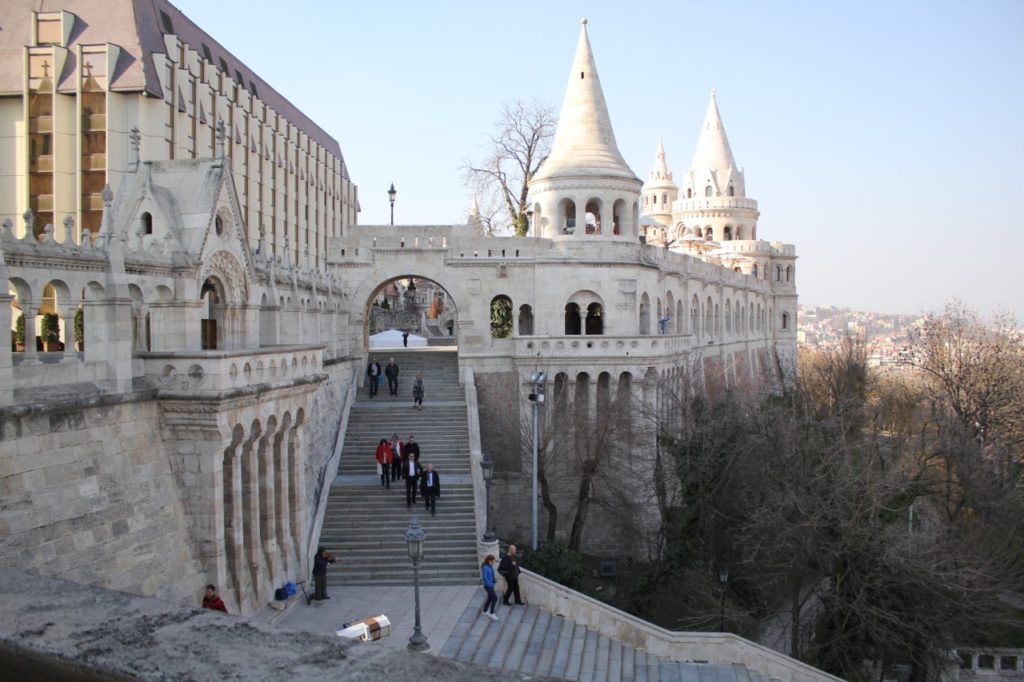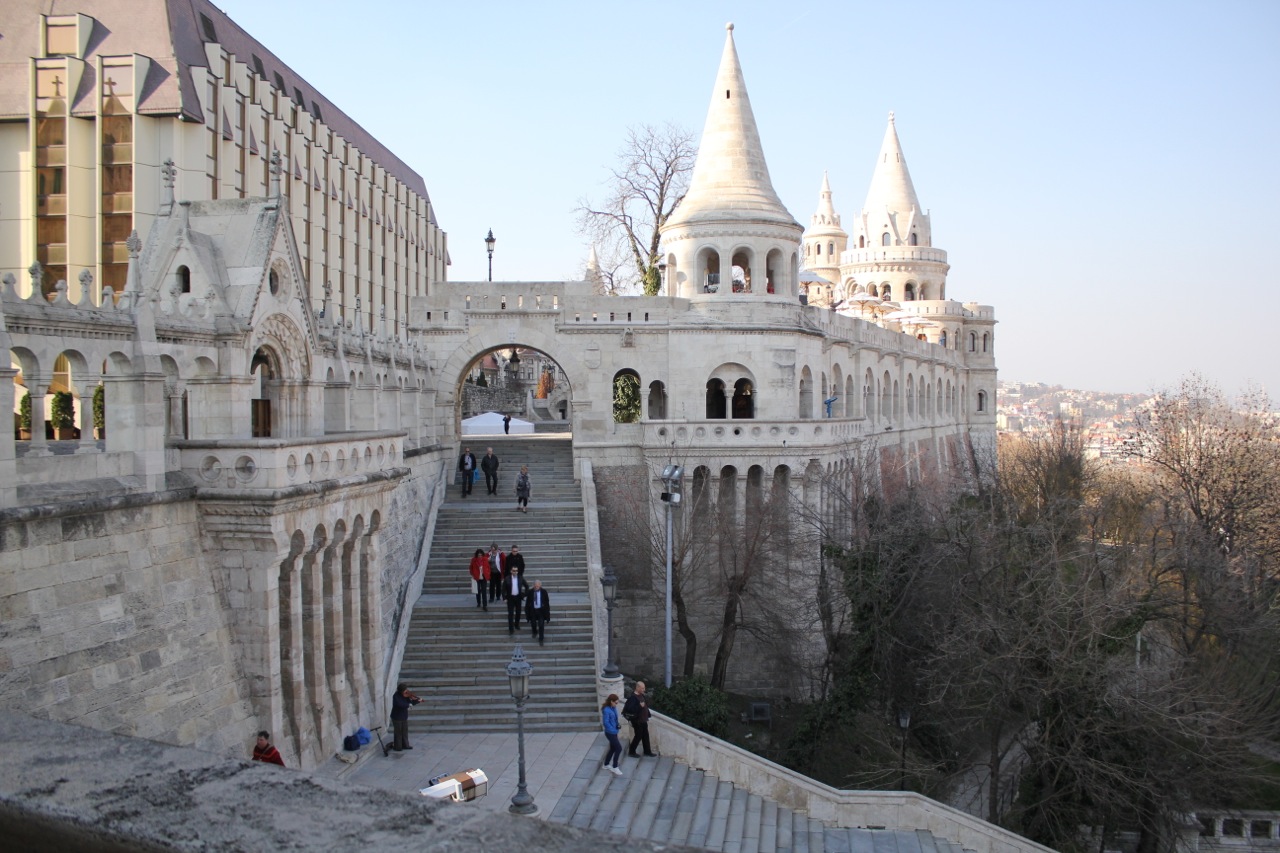 36. Explore Budapest, Hungary
Despite once flying under the radar of European travel itienraries, Budapest has well and truly become discovered. This city is now considered a must visit destination on any Europe bucket list, so be sure to add it to yours. Located in Hungary in the heart of Europe, the city is buzzing with beautiful buildings, monuments, and of course, the famed public bath houses.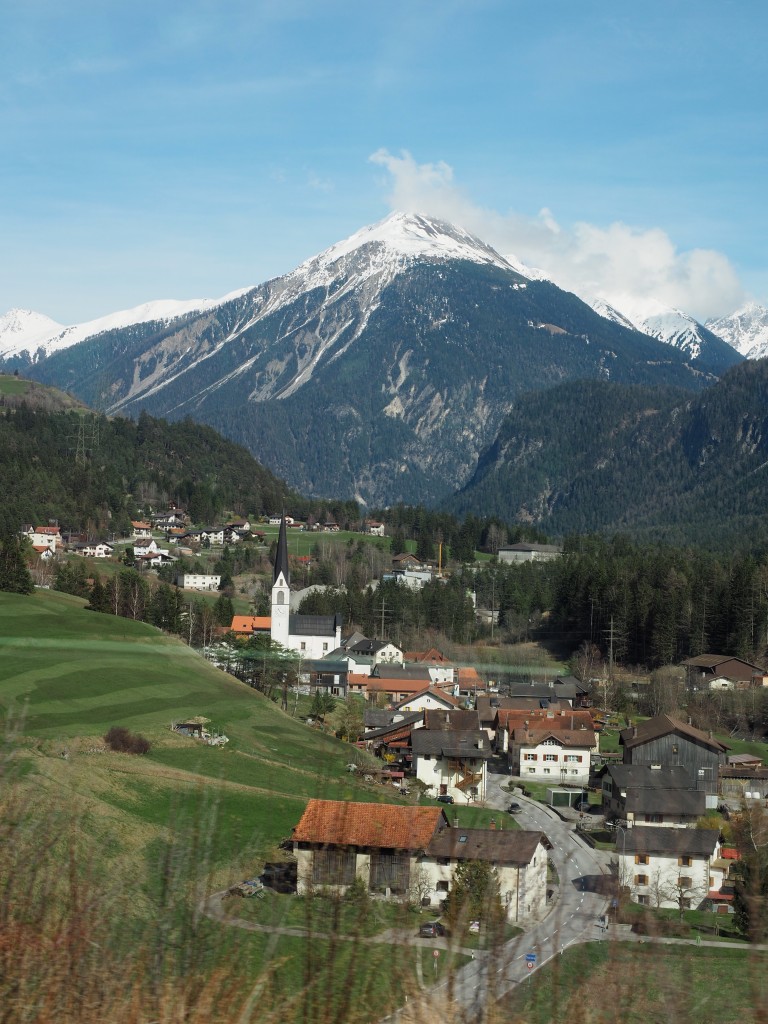 37. Visit the Swiss Alps
The Swiss Alps are most popular during the winter months but if you ask us, there's never a bad time to visit. Exploring this region by train is an easy way to kick back and take it all in, all the while traveling from one town to the next. There are many great cities to visit in Switzerland too, but once you've visited the alps, you'll see why this heart stopping region is a popular destination for travelers every year.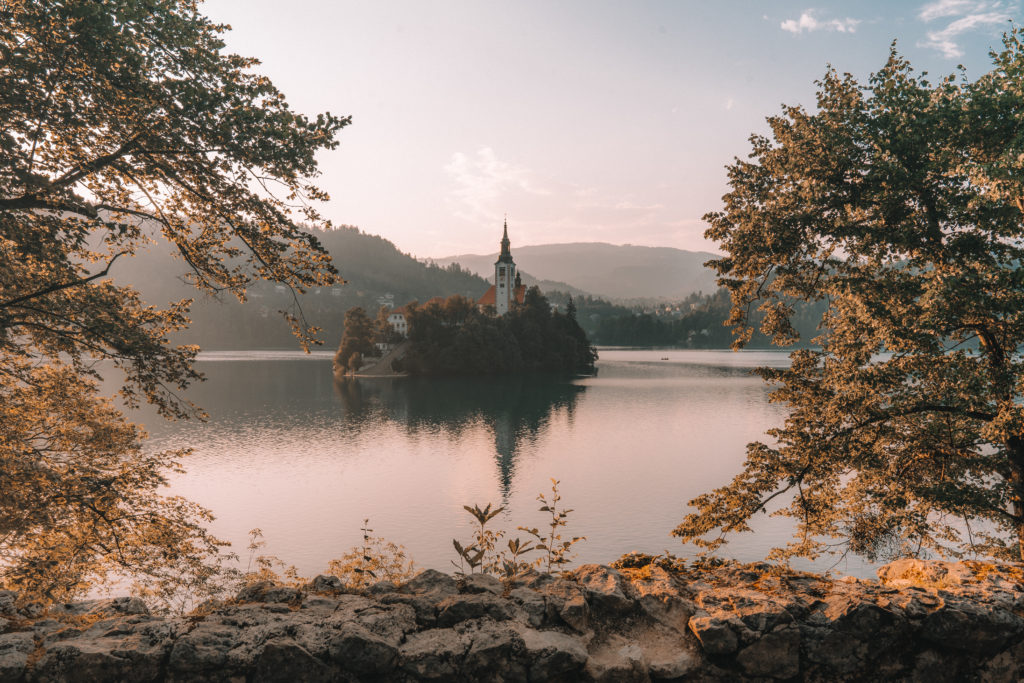 38. Row a boat on Lake Bled, Slovenia
Fancy visiting the most romantic lake in all of Europe? Then head on over to Lake Bled, Slovenia's most famous tourist attraction and for good reason. There are many ways to see and experience the lake – including swimming in the summer, walking or riding a bike around the rim of the lake, but my personal favourite is to row a boat to the island in the heart of the lake.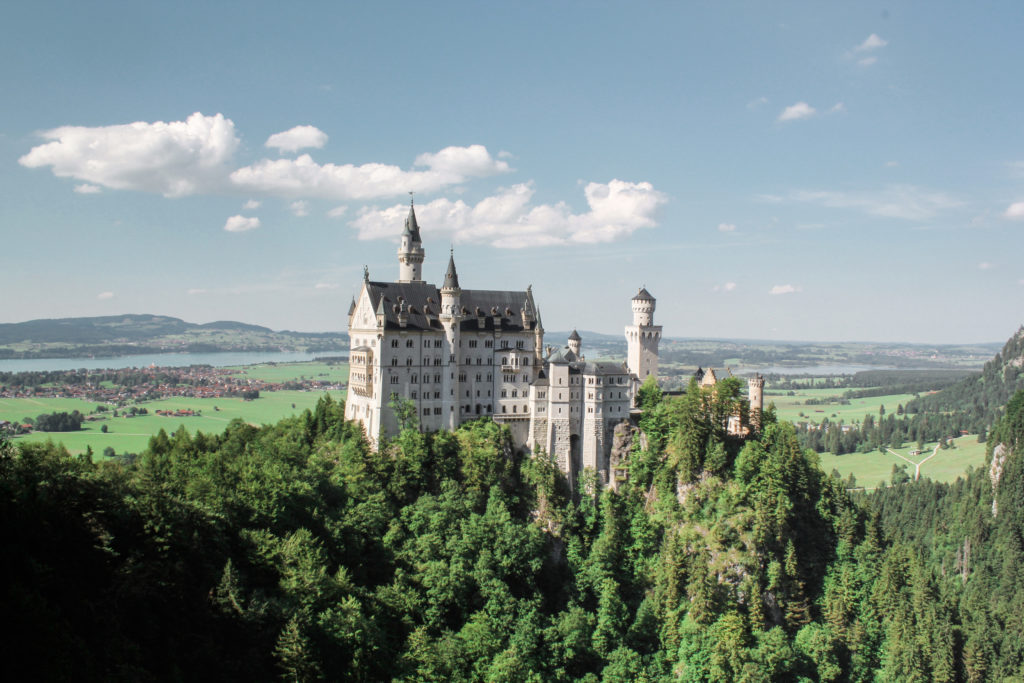 39. Visit Neuschwanstein Castle, Germany
As we said earlier, Europe has no shortage of castles. And in Germany, there are certainly many to be discovered. But if you pick just one, we recommend visiting Neuschwanstein Castle in the South of the country, neatly tucked away in Bavaria. This castle has a unique history and has since been dubbed the "Disney Castle" given its similarity to the logo. You can visit and tour ths castle seasonally, which is a great day trip on offer from Munich.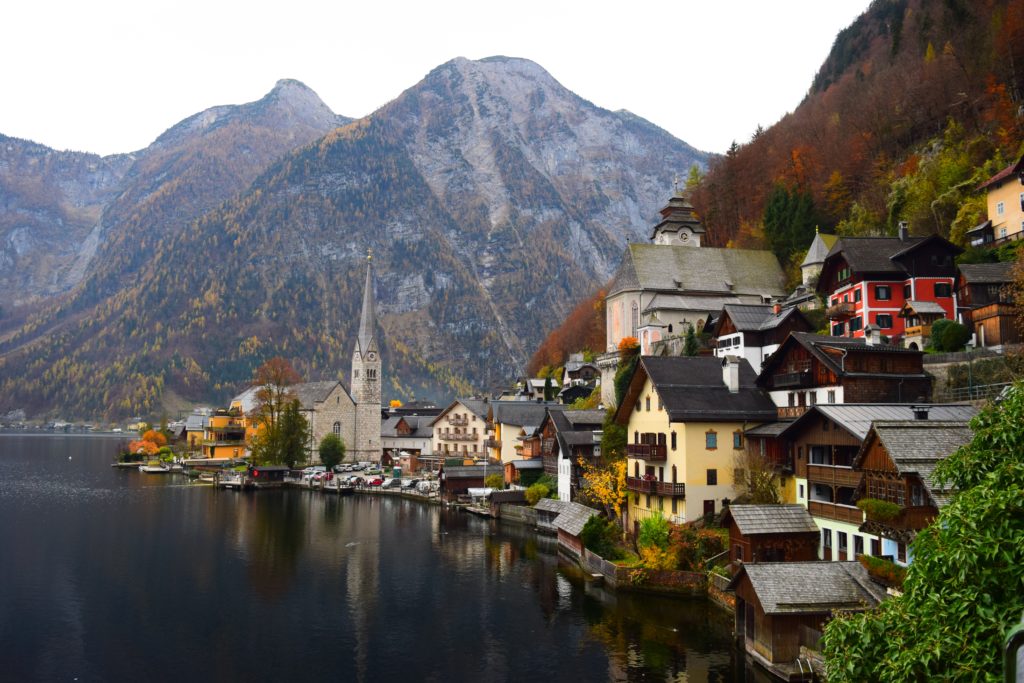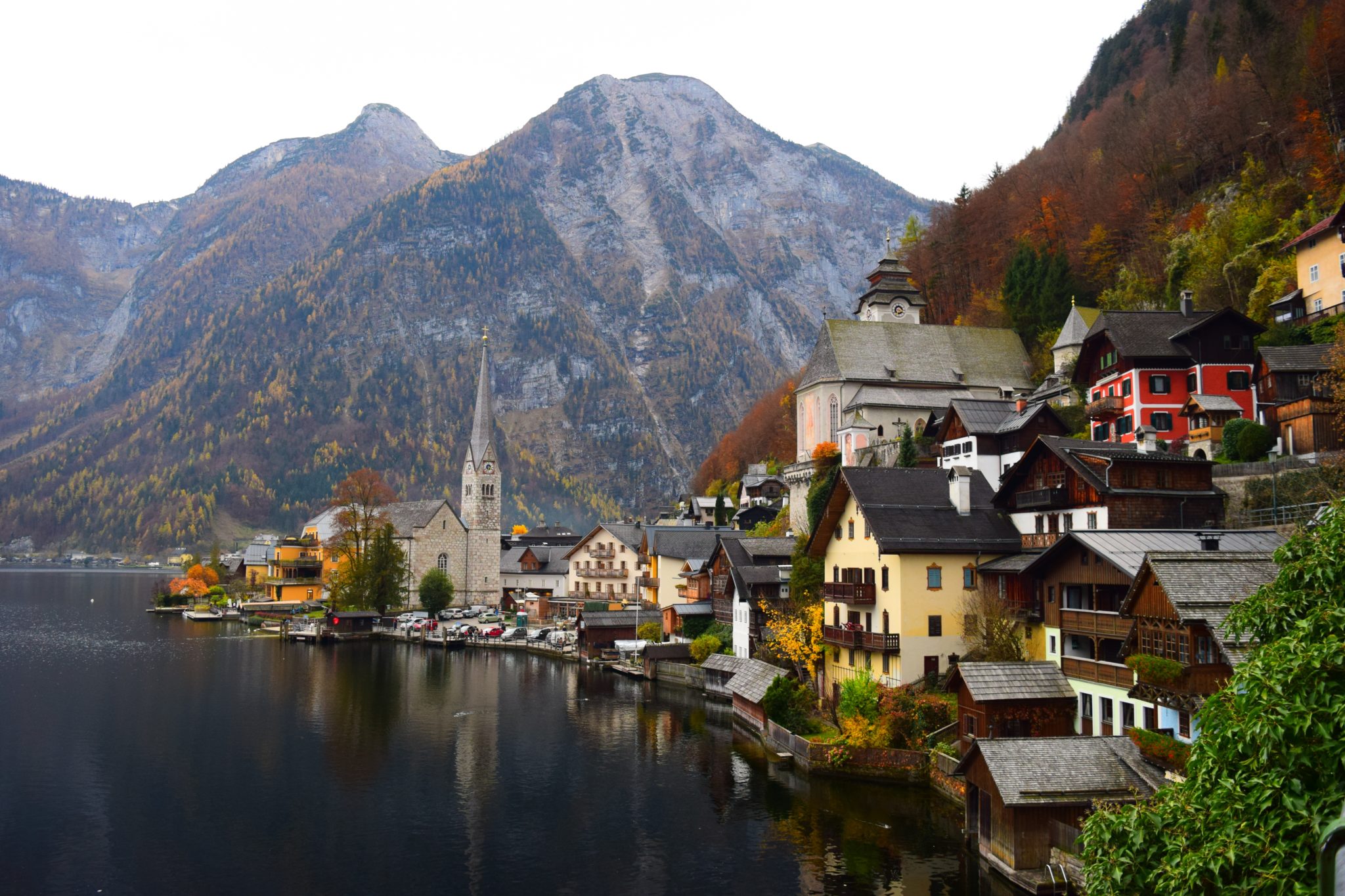 40. Visit Hallstatt, Austria's prettiest lake town
Meanwhile in the central region of Europe, you might also want to add a little town by the name of Hallstatt to your Europe bucket list. This town is commonly considered the most beautiful lakeside town in all of Europe – and it isn't hard to see why!
Read more: The prettiest lake towns in Europe
41. Ride a Gondola in Venice, Italy
If you find yourself in Italy, you are likely to stumble upon Venice, as it is one of the most visited cities in the country alongside Rome, Florence and Milan. And if you find yourself in Venice, you really must experience a gondola ride to get the full Venetian experience.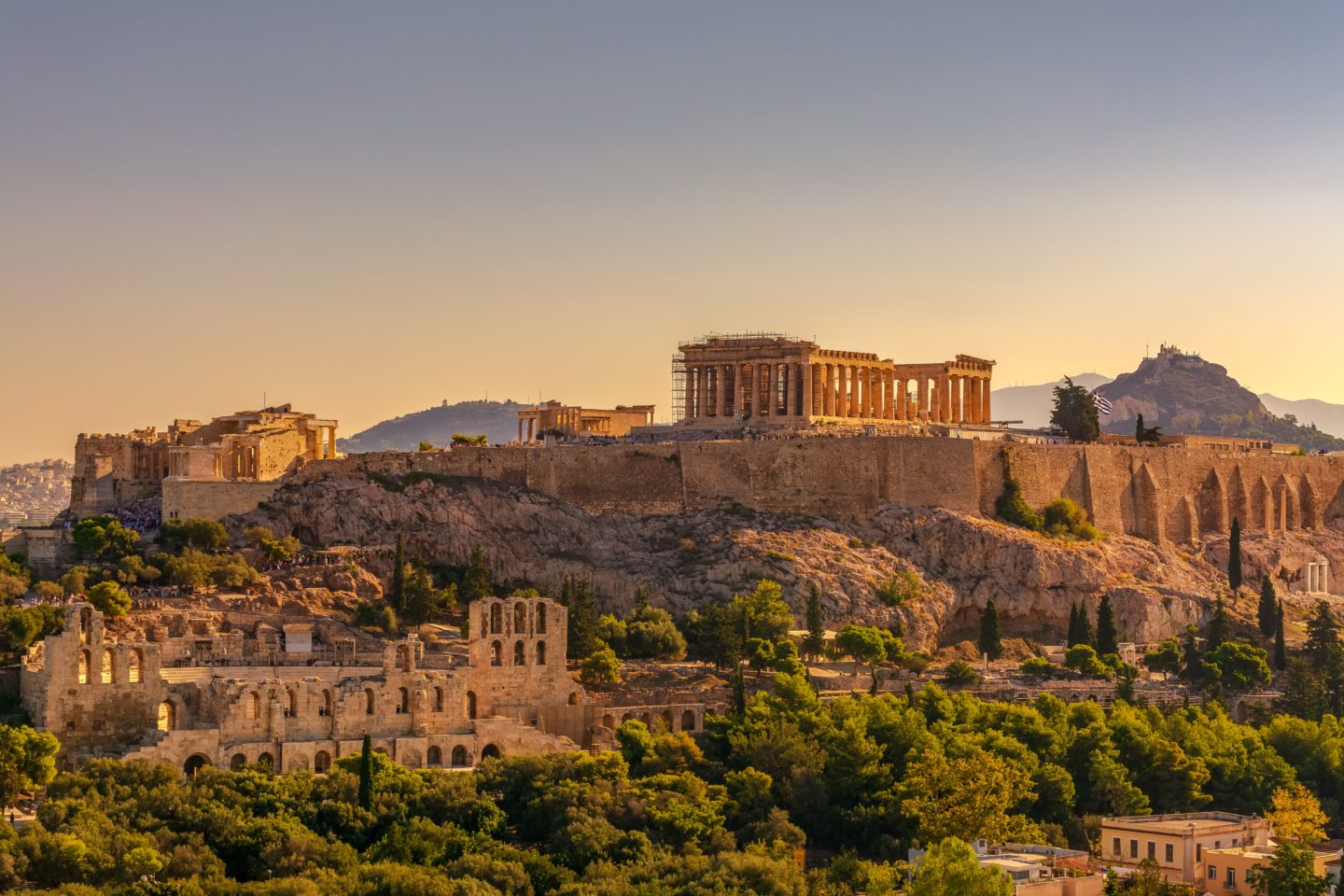 42. Visit the Acropolis, Greece
While Athens can often get a bad wrap in travel blogs and guides, there really is something so impressive and grounding about visiting the Acropolis. This ancient citadel is still preserved to this day and is certainly worthy of a visit while you transit en route to the nearby islands.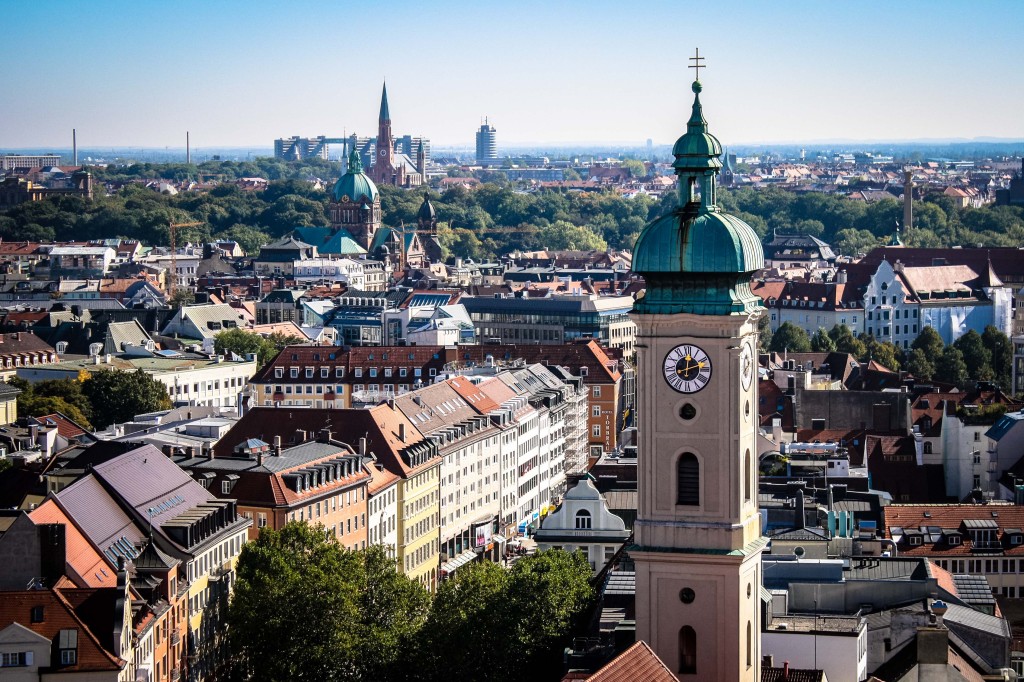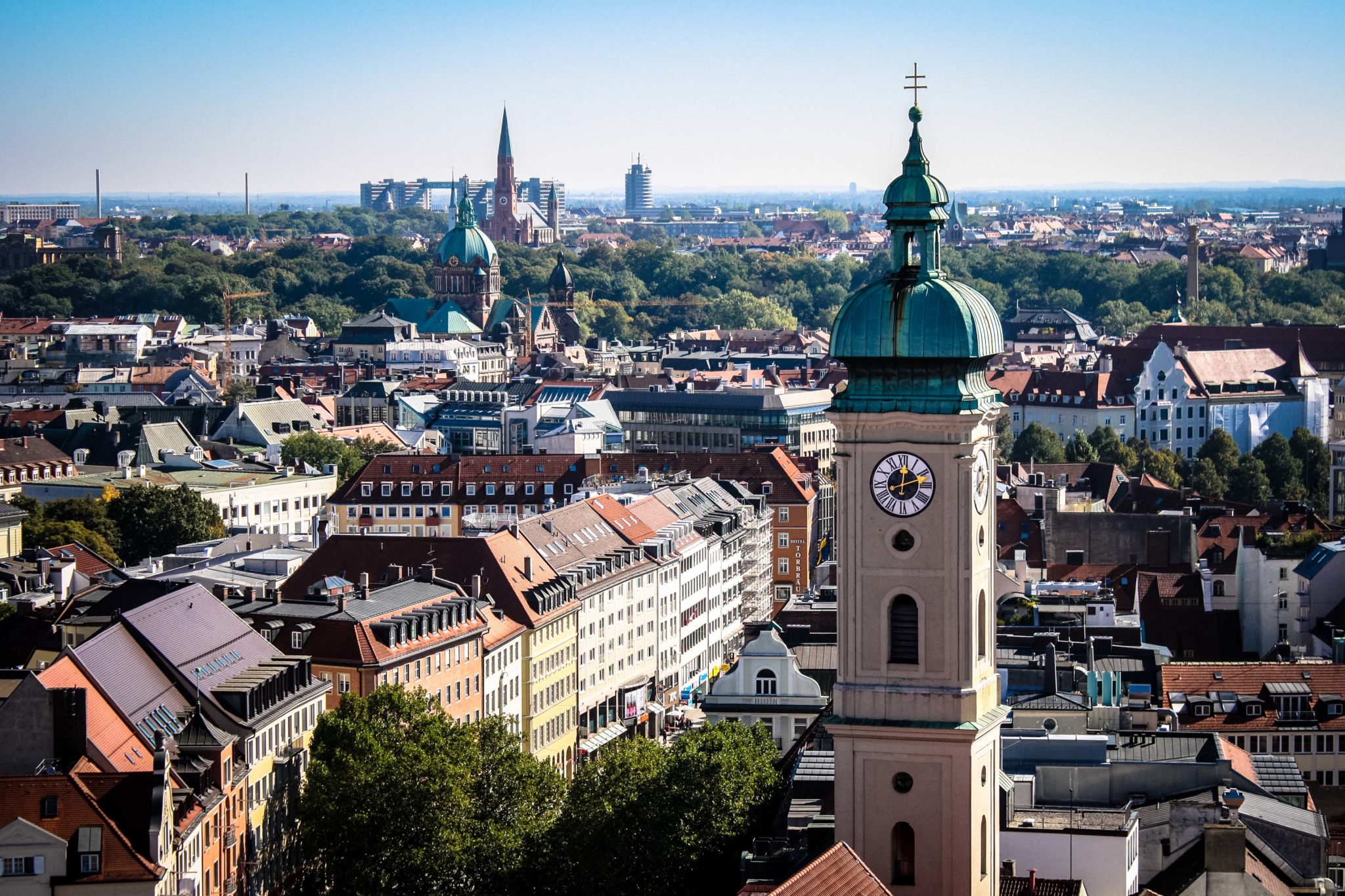 43. Attend Oktoberfest in Munich, Germany
This list of Europe bucket list items would not be complete without mention of Germany's Oktoberfest. The beer festival takes place annually and has become a huge drawcard for international travelers, especially those in their 20's and 30's seeking a fun social experience.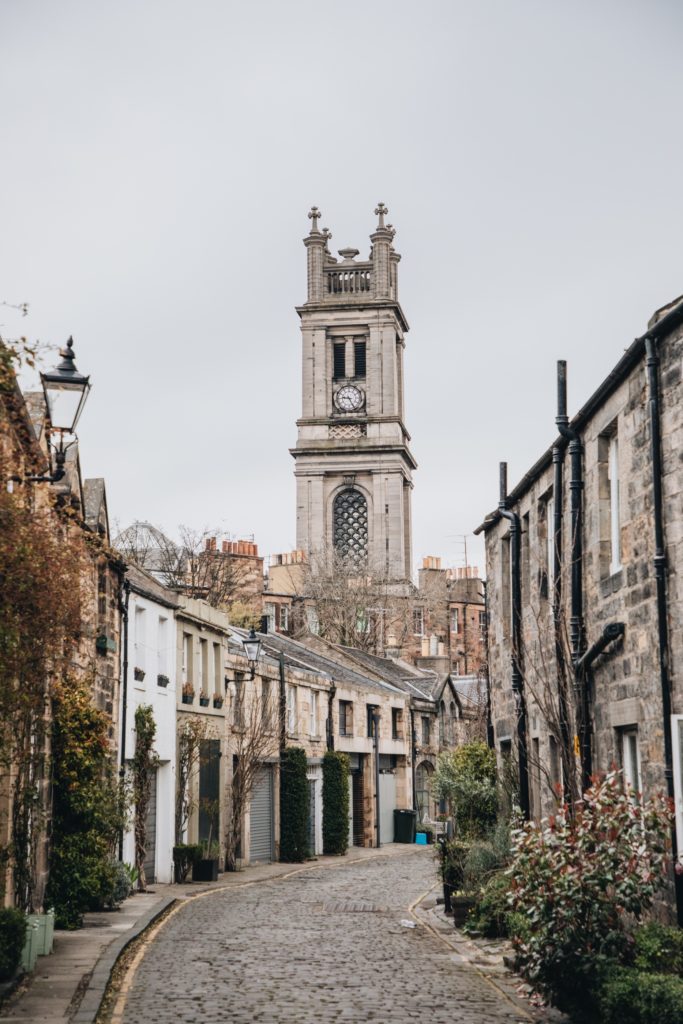 44. Explore Edinburgh
Many years ago we named Edinburgh the most underrated capital city in all of Europe and to this day, we stand by it. However, since then, visitors to Edinburgh have skyrocketed and the popularity of this city is now something to behold. But that doesn't mean the charm has worn off and if you ask us, this is one of the most beautiful large cities in all of Europe. Especially for Harry Potter fans, as this is where soem of the books themselves were written.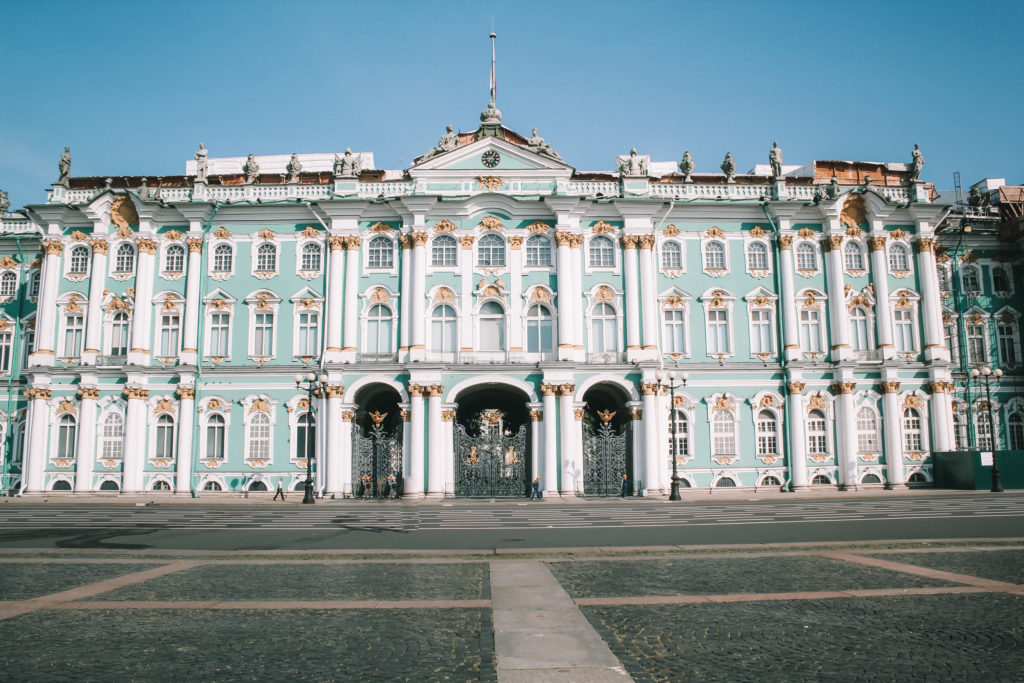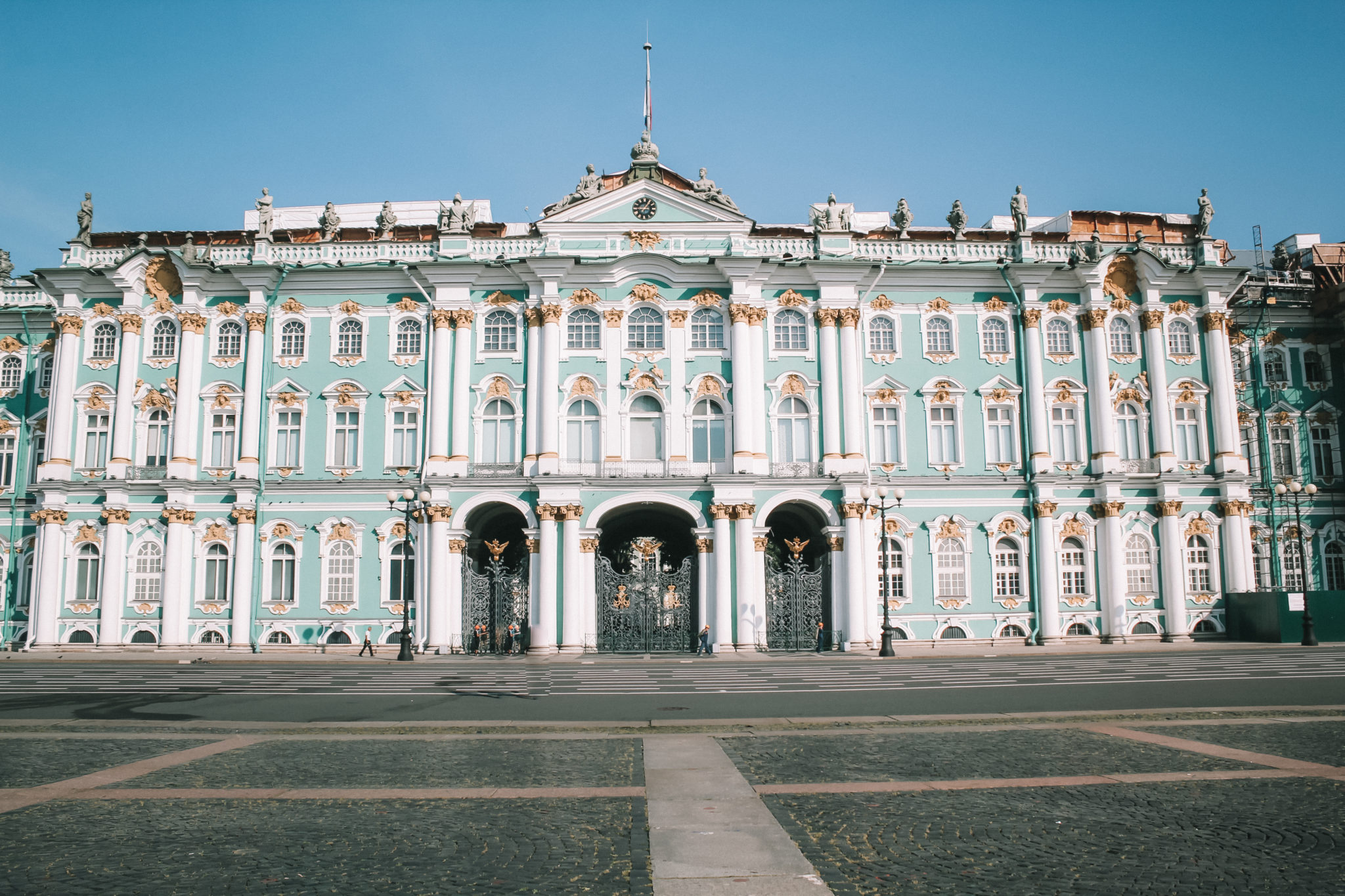 45. Explore the Hermitage Museum in St Petersburg, Russia
Russia's two biggest cities are often where you will find international travelers and that's for good reason. St Petersburg was once the capital city of Russia, and as such has a long list of attractions to offer. But there is one such attraction we'd argue surpasses all the rest. And that is, of course, the Hermitage Museum. Once a winter palace, the Hermitage today is home to countless artefacts, art works and is itself a living history.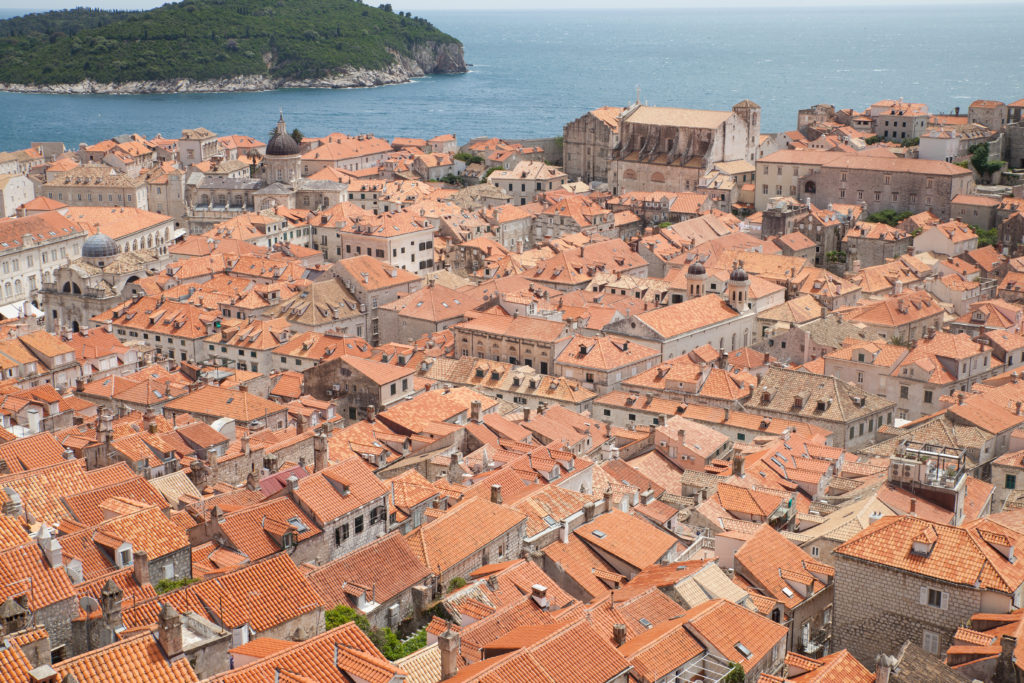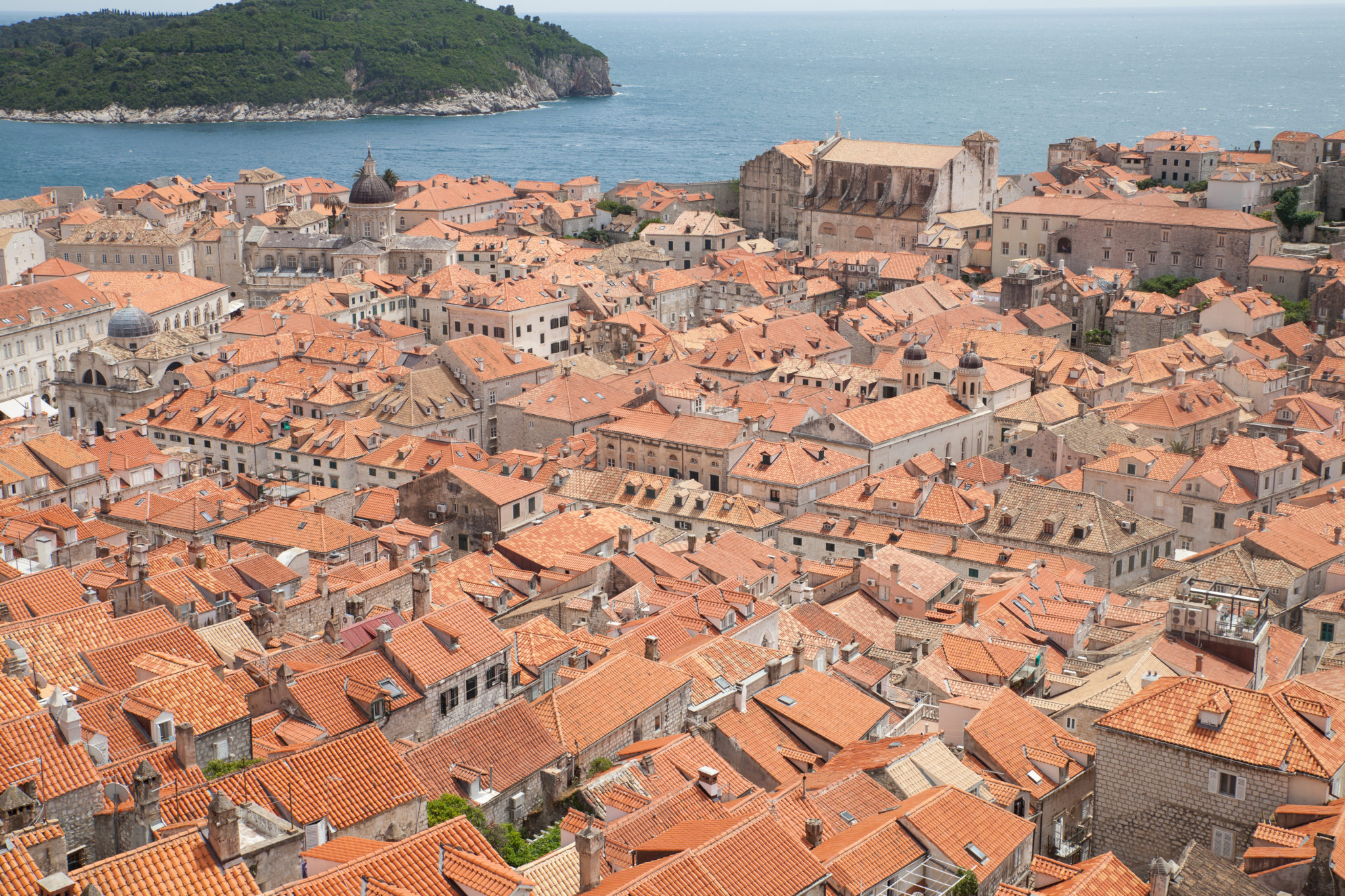 46. Walk the city walls of Dubrovnik
If you find yourself in Croatia, then be sure to stop by Dubrovnik, the coastal city that has become a hot spot for international travelers. This walled city is as beautiful as it looks in films. And if it looks familiar, you might recognise the city as one of the main filming locations for popular HBO series Game of Thrones.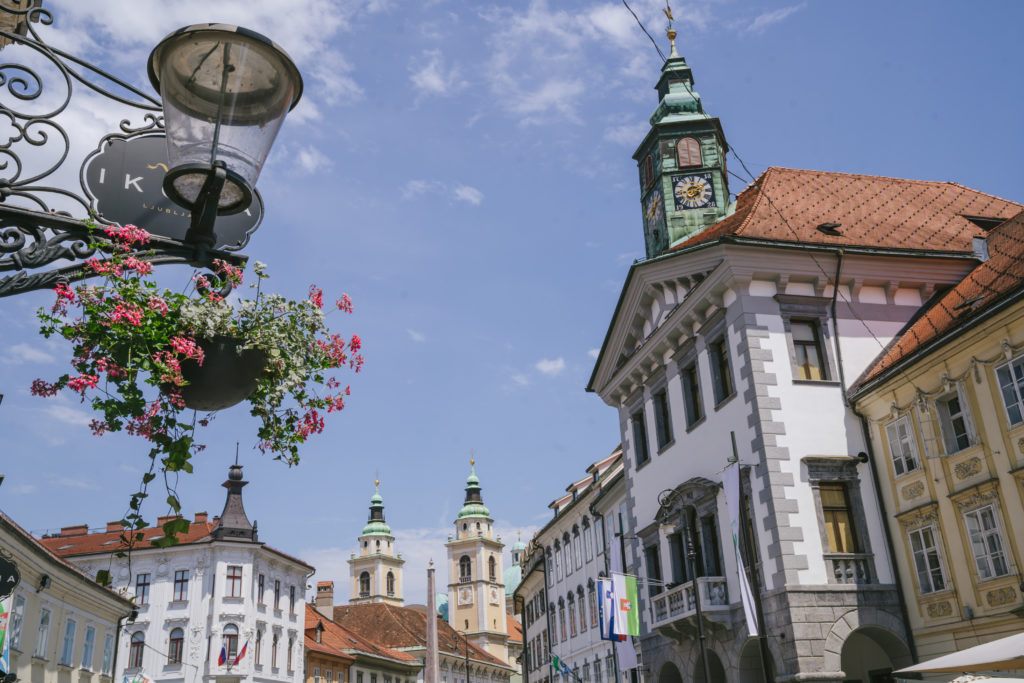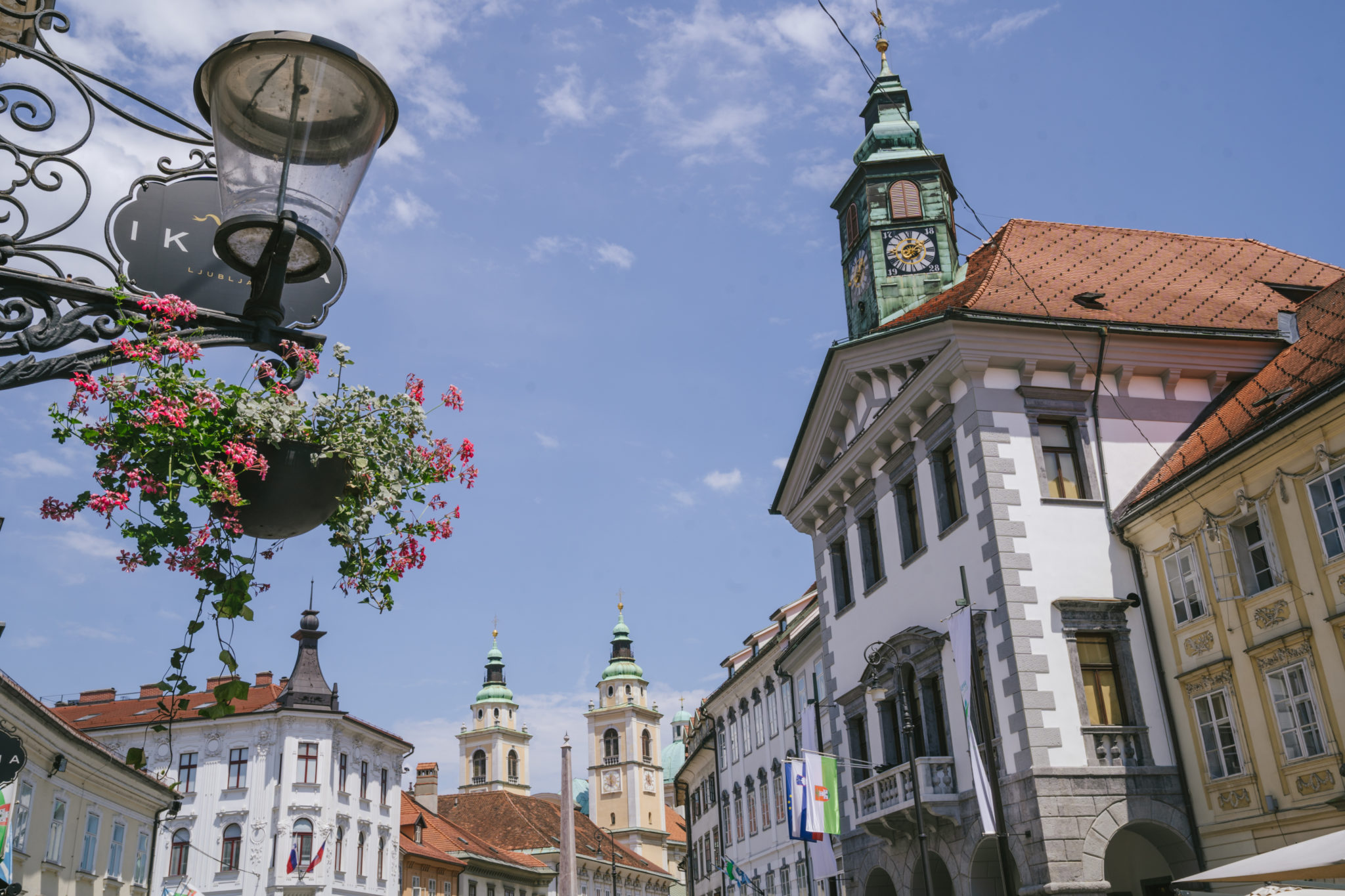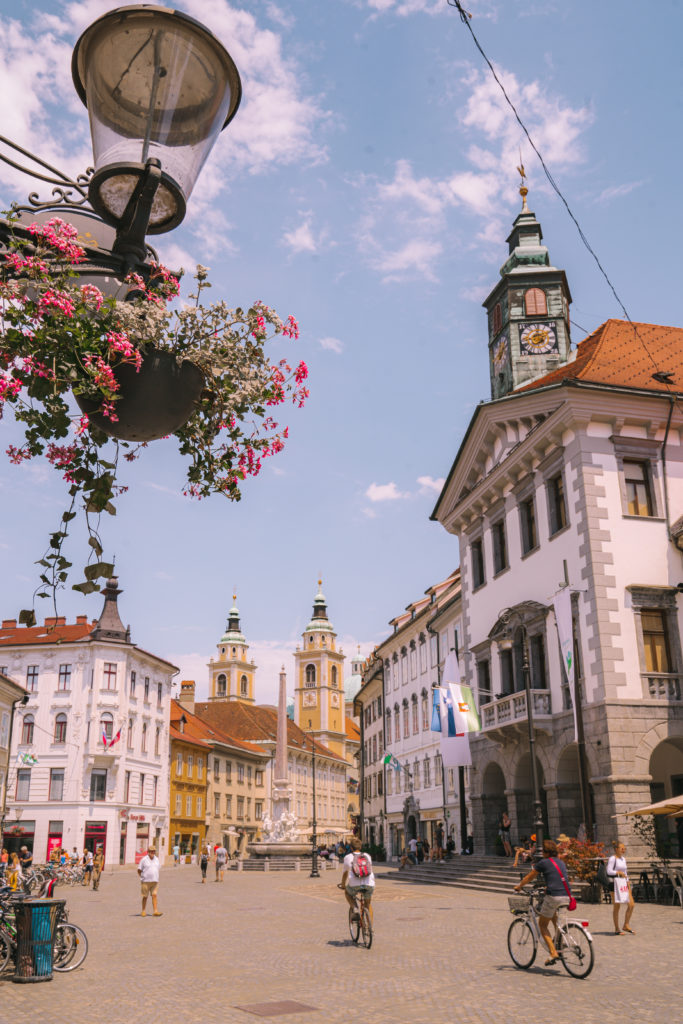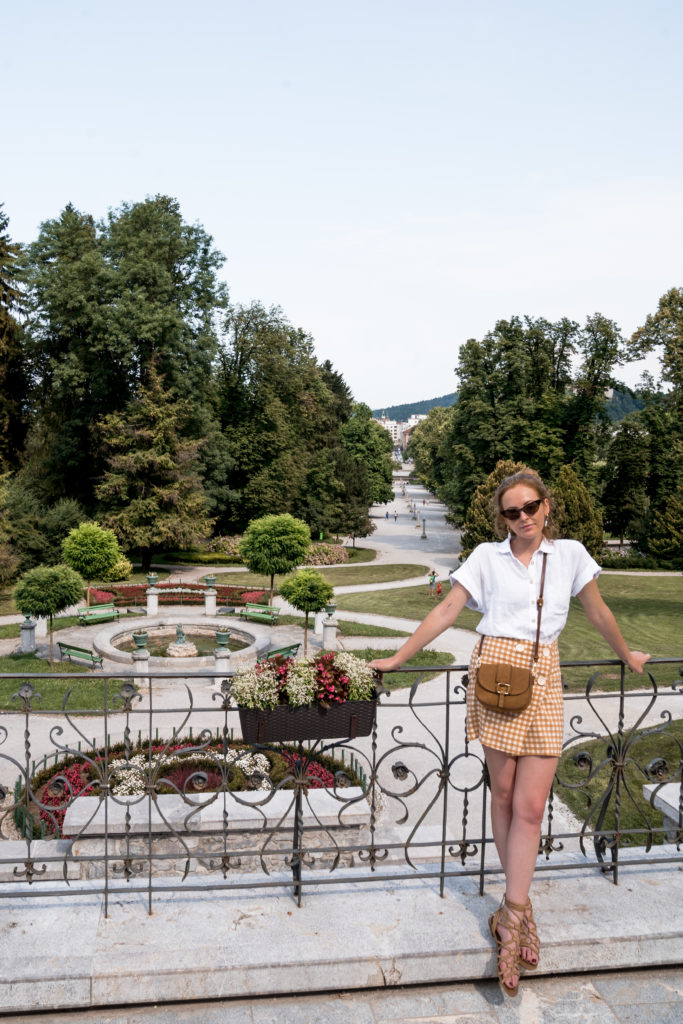 47. Explore Ljubljana, Europe's most underrated Capital City
Speaking of underrated capital cities (at this point we have named a few), you really must add Ljubljana, the capital city of Slovenia, to your Europe bucket list. This city is quaint, charming, and especially so in the summer months.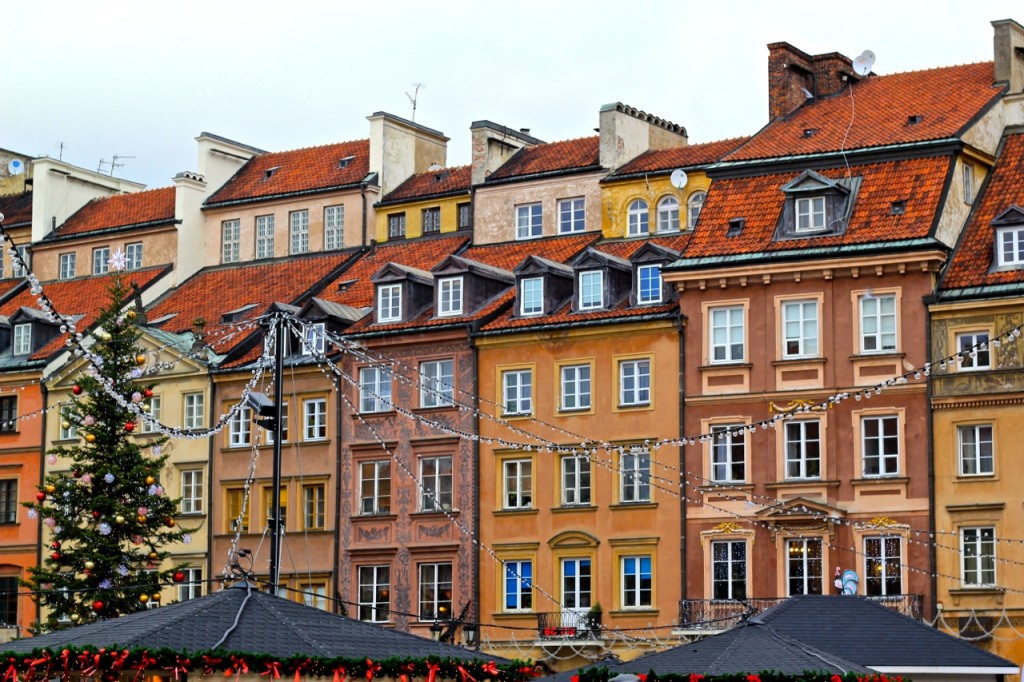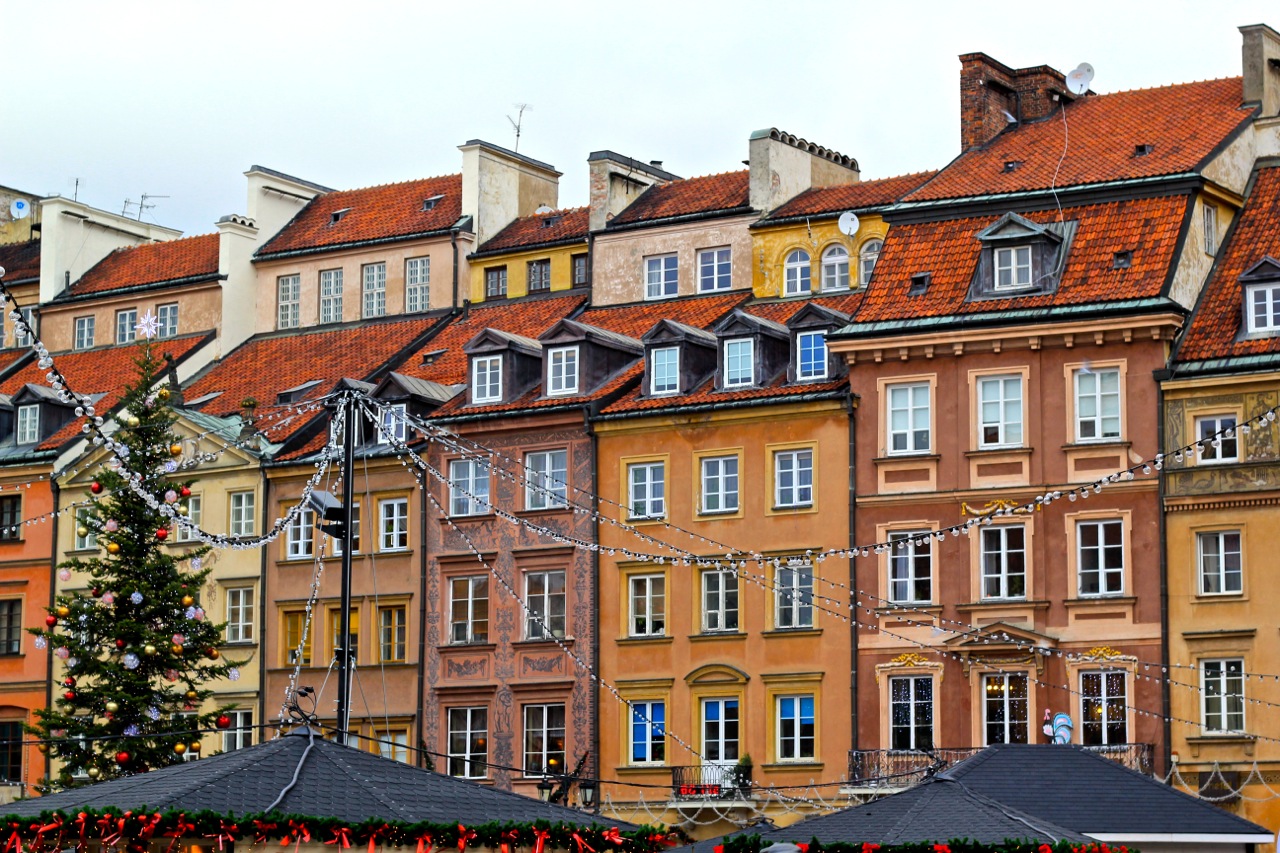 48. Walk through history in Poland
There are too many cities and towns in Poland you must visit to name just one, so we'll name two: Warsaw (the capital) and Krakow (the gatway to Auschwitz and Birkenau concentration camps). Both of these cities offer insight into Poland's turbulent past, and both are worthy of a visit on your tour of Eastern Europe.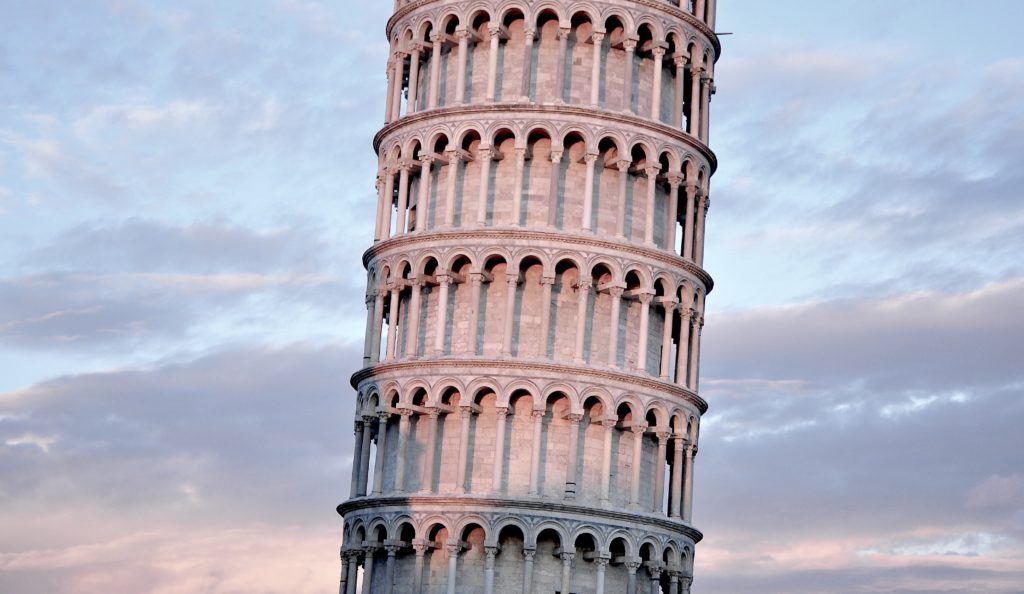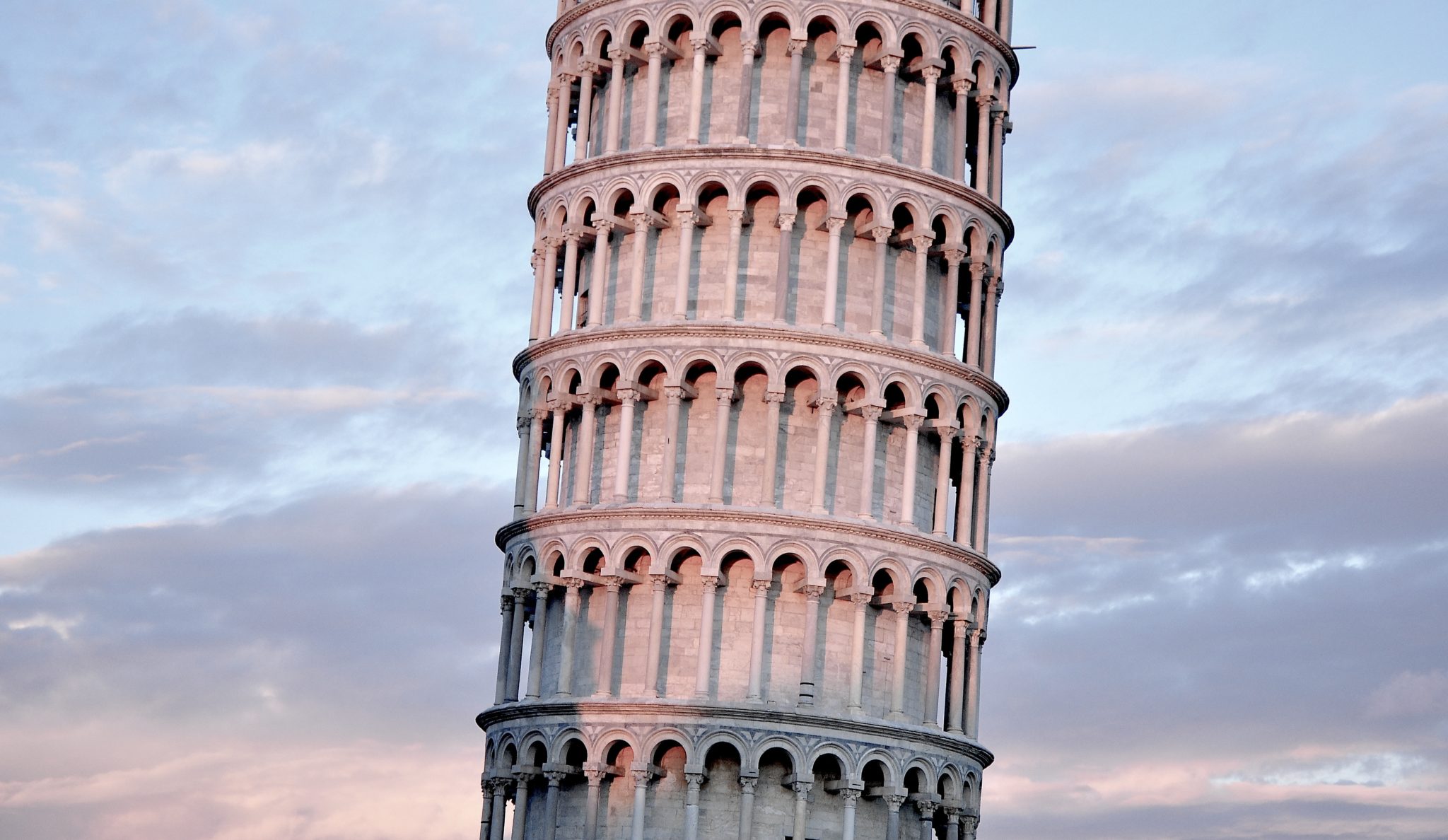 49. Visit the most celebrated failure in architecture
The leaning tower of Pisa was in fact never supposed to be this way. But this work of architecture is perhaps the most celebrated failure of its kind, with many travelers makeing their way to Pisa just to take a photo with the icon.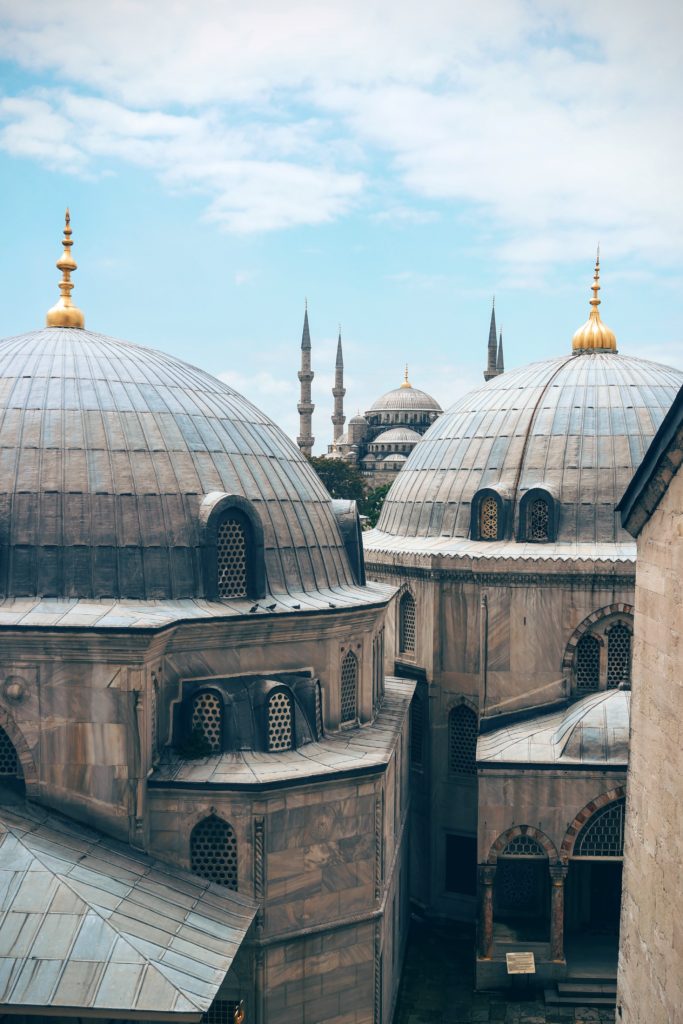 50. Visit the wonders of Istanbul
Some may say we've saved the best 'til last and others may catch us out on a technicality – but we'd be doing you a disservice to not mention the wonders of Istanbul! This city is the largest in Turkey and straddles both Europe and Asia, separated by the Bosphorus Strait. Across the city you will notice the many empires that have once ruled here and the many names this city has held, at the hands of various rulers. There is no other city in the world quite like it – so be sure to add Istanbul to your bucket list.