Nusa Penida is one of the three main islands off the mainland of Bali. What was once a quiet paradise has become one of the most popular day trips from Bali, with travellers queuing up daily to make the 45-minute journey over to this dramatic cliffside oasis. Because of its popularity, the best way to experience this outlying island off Bali is to stay the night and enjoy the beaches to yourself in the early mornings and through sunset. Here's your guide to everything you must see and do in Nusa Penida!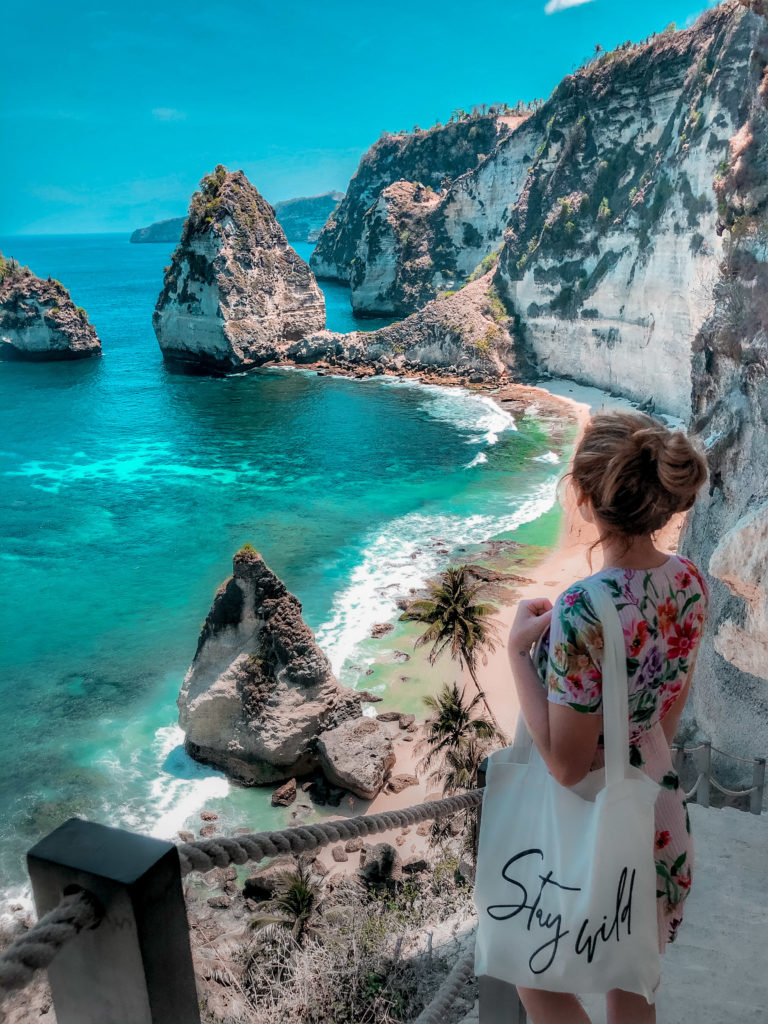 Nusa Penida Travel Guide
How to Get to there:
Nusa Penida is just a 45 minute ferry ride from Bali. There are many tour operators selling fast ferry tickets between the two, leaving a few times each morning and returning at various times in the afternoon. If you are short on time, you can visit Nusa Penida in just one day from Bali. I would suggest taking the earliest ferry (around 8:00am) from Sanur and returning at sunset time. A day trip to Nusa Penida is enough time to get a glimpse at each of these locations, however if you have more time two nights on Nusa Penida would be ideal.
Transport on the Island:
Getting around Nusa Penida is fairly straight forward as the island is not too large to navigate on your own. You can expect to pay more than you would in Bali for a scooter; around 70,000 rupiahs per day.
Read more: 7 awesome places beyond Bali in Indonesia
What to See in Nusa Penida
Diamond Beach
Diamond Beach is the crowning jewel in this island off Bali. What was once an inaccessible beach at the base of a dramatic cliff is now accessible thanks to inventive locals who have built stairs all the way down to the stairs.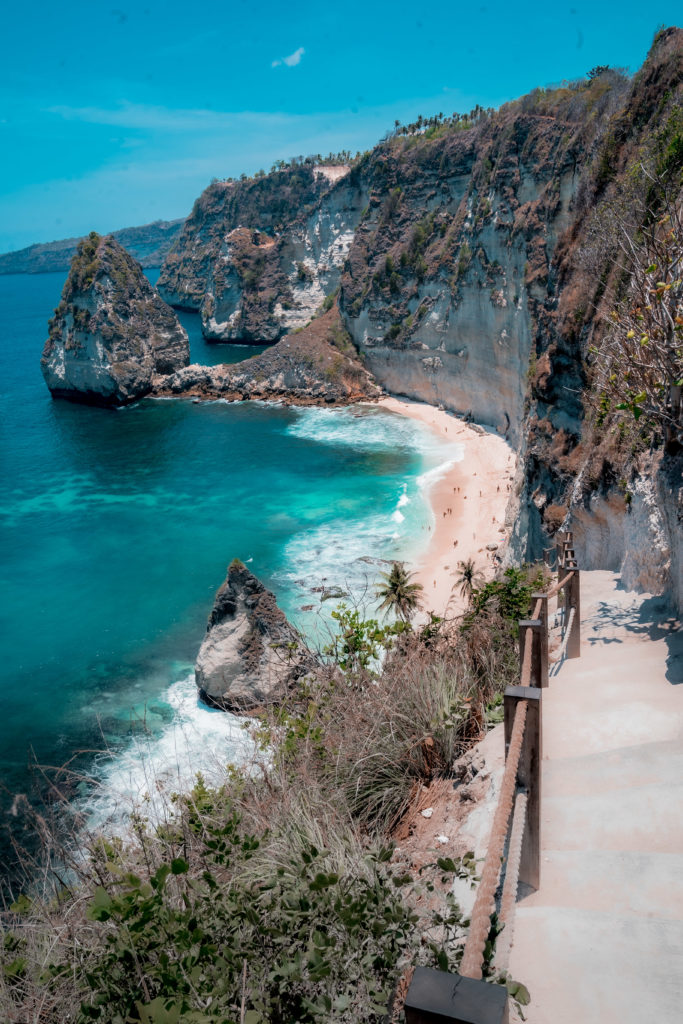 These stairs are not for the faint heated – they are steep, at times crumbling (towards the end) and you will need to use a couple of ropes to reach the beach safely. The beach is best enjoyed in the morning and until the early afternoon as the sun will eventually disappear behind the cliff.
Kelingking Beach
Just a short drive away is Kelingking Beach, the most photographed location in Nusa Penida. The view overlooking the beach has given Kelingking the nickname "T-Rex" and standing at the top of the viewpoint, you can soon see why! If you have time to make the trek down to the beach it is hands down one of the most beautiful beaches in Indonesia!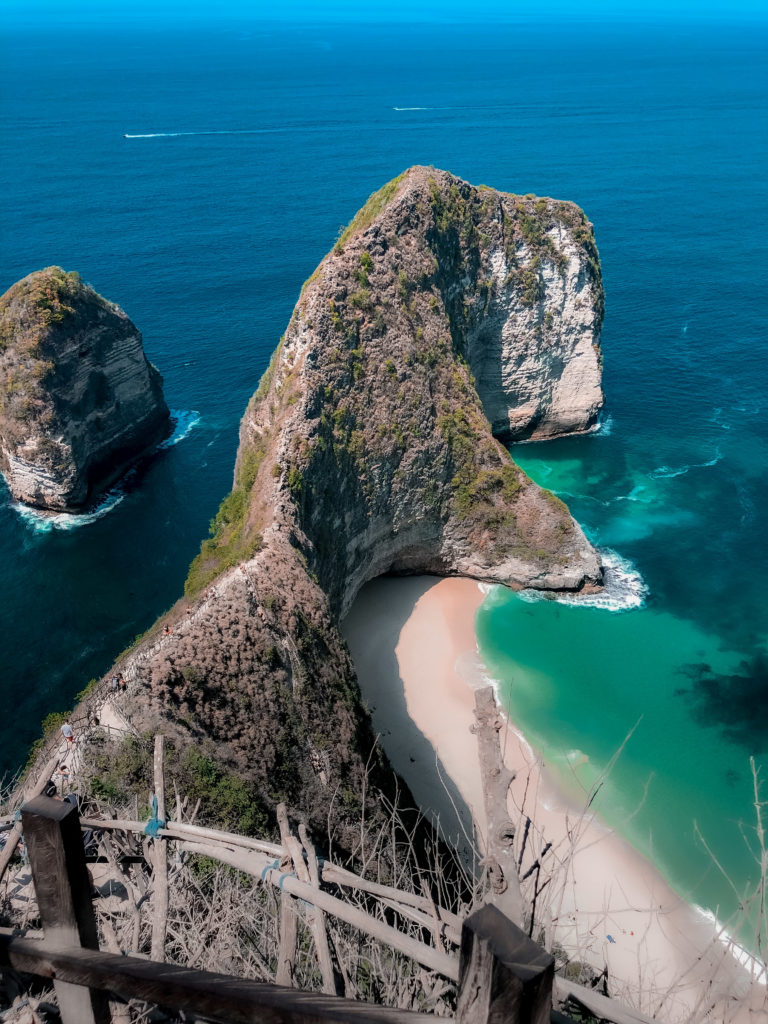 The dramatic cliff edge is lined with a sketchy but safe staircase. Be sure to wear closed shoes if you have the option. The staircase is lined with a bamboo railing which adds to the excitement of the trek down. Another bonus is to consider how remote the beach is. You can enjoy one of the most beautiful beaches you have ever been on without the crowds!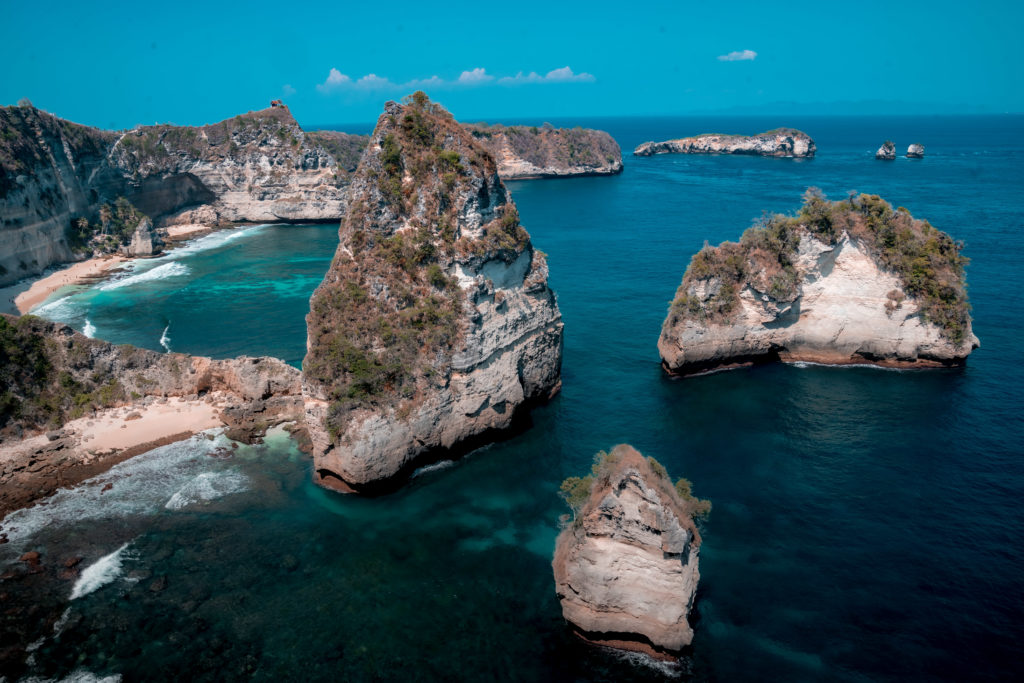 Thousand Islands (Pulau Seribu) View Point
This is another one of Nusa Penida's famous viewpoints. This also means it is one of the most instagrammed spots on the island. To reach this viewpoint, you will first need to make your way to the car park. Then, walk down for about 20 minutes to the Tree House that has made Nusa Penida quite famous.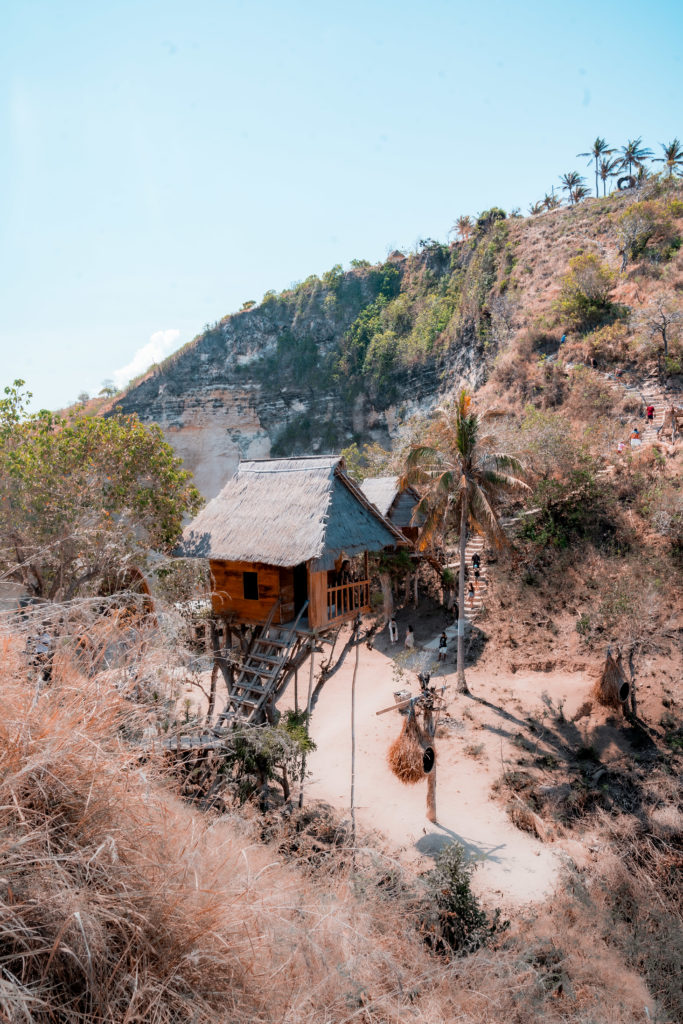 You can book a room here for the night (it is incredibly popular so be sure to do so in advance). Or you can pay around $5 for five minutes to take a photo (eek!)
There are many more wonderful things to do on the island of Nusa Penida if you have more time. As time passes, this island is bound to become more and more developed and accessible.
Safe travels!
For more information to plan your trip to #WonderfulIndonesia, visit www.Indonesia.travel.