So its your first time on Safari and you're not at all sure what to expect. You imagine there will be all kinds of wildlife – zebras, elephants, lions and possibly even hyenas – but what else happens?
I feel extremely fortunate to have been on four safaris in my lifetime, and can say with complete certainty that this is my all time favourite travel experience.
My first safari was in Kruger National Park in South Africa, followed by a second stint in the same year to the same National Park (trust me when I say it is addictive!), followed by a third safari in Pilanesberg National Park in South Africa a year later, and a fourth safari in Tanzania just recently.
Each safari was incredibly different from the next, offering a chance to view different wildlife each time. Even each day on safari is a completely different experience and no day is ever the same when viewing these incredible animals in their natural habitat.
So before you go on safari, here's everything you need to know to ensure you have an incredible trip with no regrets!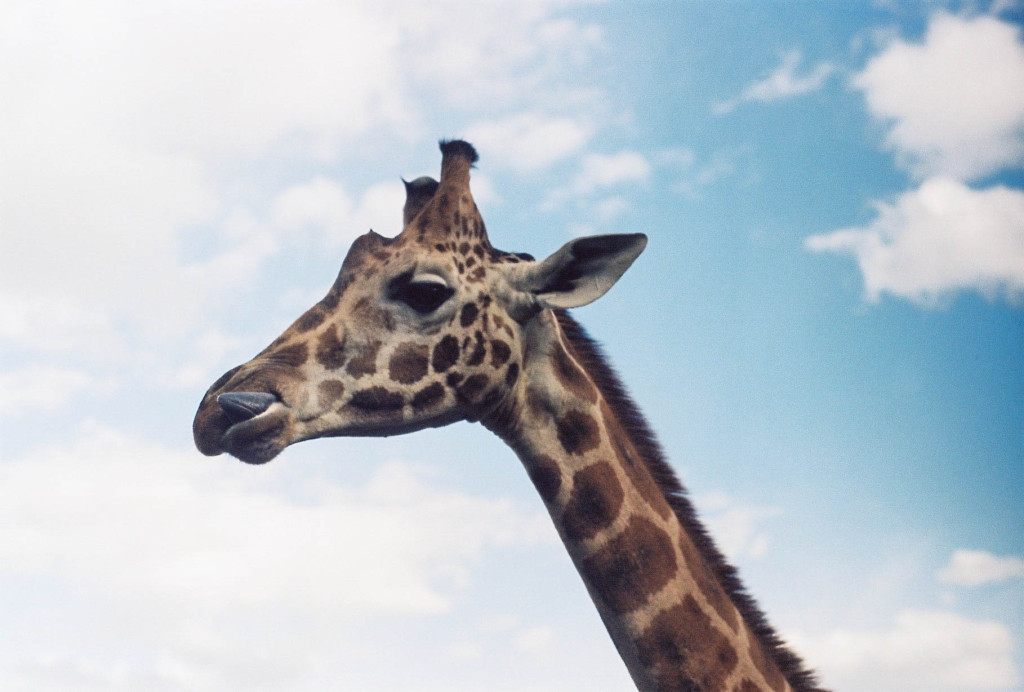 .
First time on Safari Checklist
1. Vaccinations
Before you go anywhere at all or even reach the final stages of planning, be sure to check the vaccination requirements for the country you are visiting a few weeks in advance and allow yourself time to get the necessary jabs to prevent you falling ill. Each country is different so be sure to check each that you are visiting in advance.
2. Prescriptions
On that note, some of the viruses that can be caught in Africa aren't as simple as getting a jab in the arm, such as malaria which effects large parts of the continent. Be sure to stock up on the required medication to forego any illness from your trip.
3. Visas
Another important thing to check months in advance of your trip is whether or not you will require a visa. For many countries you will be able to purchase a visa upon arrival or not require one at all, however some countries do you require you to apply for a visa in advance in your home country and should you not have this sorted, you will be denied entry.
4. Travel Insurance
I am wholeheartedly of the opinion that if you can't afford travel insurance, you can't afford to travel. This is particularly true when visiting areas of the world that can put your health at a higher risk, so if you're travelling to Africa for safari it is 100% necessary you purchase travel insurance. Not only will it cover you should you wind up in hospital, but will also cover you when your bags go missing (not uncommon in Africa) or even just missing a flight connection.
5. Photography Gear
As a final note on preparation for safari, I would strongly suggest getting your camera affairs in order well in advance of your trip. Not only do you want the right gear to take with you (i.e. decent lenses with a reasonable zoom range), but you also need to know how to use said gear.
After years of trying out new products, I have finally settled on my Olympus OMD M5 Mark II for photography and my Olympus PEN E-PL7 for videography.
I also never travel without spare batteries, battery chargers, a world adaptor to charge anywhere, and an extra memory card or two. The last thing you want to happen on safari is that you miss a fantastic shot because you had your camera switched off trying to save battery life!
Your first time on Safari
1. Ask Questions
One thing I wish I did more of on my first safari was to ask more questions. I had absolutely no idea what to expect on that trip and most of the questions that came to my mind I thought were too naive or uneducated to ask — so I didn't.
But on subsequent trips I have quashed that fear and now ask more questions than I knew I ever had (it often tends to be the case that questions lead to more questions rather than answers!) Chances are that someone else is wondering the same thing, too!
2. Sort your photography gear the night before
One thing I wish I was better at when I travel is being more organised the day before the event – especially for safaris! Do your best to charge all of your camera gear and have it ready to go the night before, so that you're ready first thing in the morning when you set off for your game drive (don't forget extra batteries!)
3. Spray yourself stupid
Mosquitos are everywhere in Africa and believe me when I say they have an insatiable appetite! Be sure to spray yourself with plenty of repellent to avoid covering yourself in red itchy spots – especially in the evenings.
4. Give the Camera a rest
One thing I will say about safaris is that you need to take a moment to live in the moment and appreciate where you are right then. Sometimes it is a good idea to put down your camera and just capture it all with your eyes… especially on evening game drives when it is near impossible to get a good shot anyway!
5. Don't forget to get yourself in the frame
Another note on photography (because this could very well be the first and last time you ever go on safari), is not to forget to capture a shot or two of yourself in the frame with the animals. Whether it is a shameless selfie or a pensive look out into the distance, you will thank yourself later when you have that fantastic new Facebook profile photo to upload and share with everyone!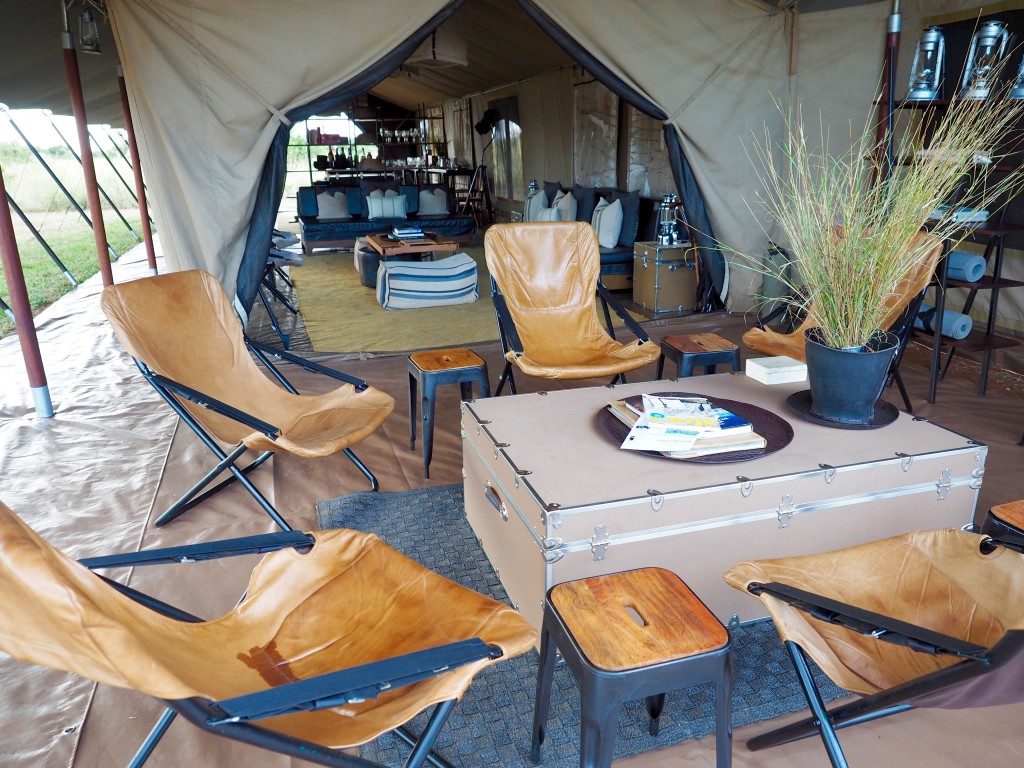 Common Questions & Misconceptions
1. Timing of Game Drives
Generally speaking, each day consists of two game drives – one in the morning after sunrise and one in the evening before sunset. The exact timing will depend on your camp and game ranger, or if you're doing it yourself you can go any time of day! Be sure to remember that the animals are more active at these times (early morning and late night), so there won't be much to see during the day time.
2. What else you can do during the day
Keep in mind that no matter where you are in the continent of Africa, there will always be plenty to do! If travelling as part of an arranged tour of visiting an all inclusive camp, there are many activities on offer like archery, bike riding, or even horse riding. These all take place with an experienced guide so don't worry – safety is of top concern!
3. Organised tour vs. Self Drive
When considering a safari holiday you might ask yourself: should we go on our own with our vehicle, or visit a camp/lodge. This is usually dependent on your budget as self drive is a much cheaper choice, though it also means more responsibility and organising in advance.
4. Get Cash out at the airport
When you go on safari it is important to note that the usual necessities will not be available so you will need to not only pack everything you need, but also be sure to grab some cash out at the airport as they don't have banks in the middle of nowhere! If staying at a lodge or camp be sure to remember some extra cash to tip your game rangers for the fantastic job they do.
5. Prepare for Hot and Cold Temperatures
It might be stinking hot through the day but morning and night game drives can be FREEZING! Be sure to bring some warm clothes to wrap up on game drives as layers is key!
6. Don't overpack
Remember that you are going on safari for a few days, not entering the apocalypse! Take only what you need and in the worst case scenario, someone in your group is likely to have what you need if you forget any of the basic necessities from home.
7. Don't underpack
But be sure not to underpack! Some basics include bringing a headlamp, a good book to read through the day and all the camera gear you need to photograph the animals (a long range lens is a must!)
Follow on Instagram